"How long do I promise to love you?
How long do I promise to hold you?
When it comes to sharing life with you,
How long do I need
Forever is long enough."
Lyrics: Butch Richardson
We are honored that you have joined us for part two of the wedding of our son, Seth and daughter-in-love, Allison. On last week's blog, Tablescape Tuesday: The Wedding Edition, we shared details of the reception. Today we focus on the Christ-honoring ceremony and the details. The precious couple celebrated their second anniversary on Tuesday, October 7.
Venue: J & D Farms
Photography: Tiffany Russell
Additional Photos: J & D Farms
Flowers: Attalla Florist
Catering: Becky Dunn & Pat Meads
Crafting: Joann Barnett
Design: Interiors by Pam Richardson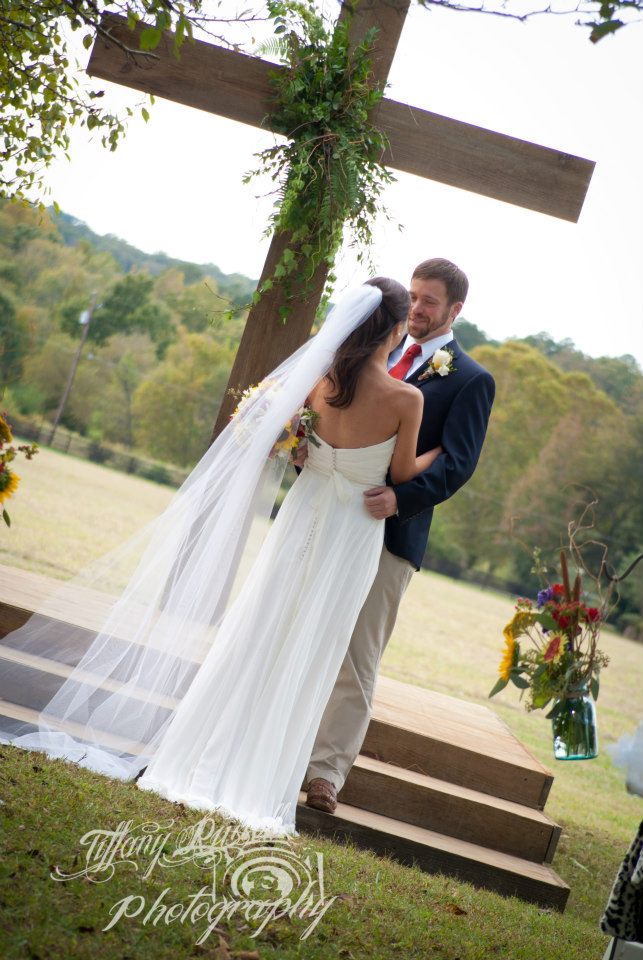 A rustic hand-crafted cross was used as the focal point of the ceremony. Allison's dad built the stage, along with the cross. It was a beautiful symbol of their faith in the finished work of Jesus!  This was a "first look" moment .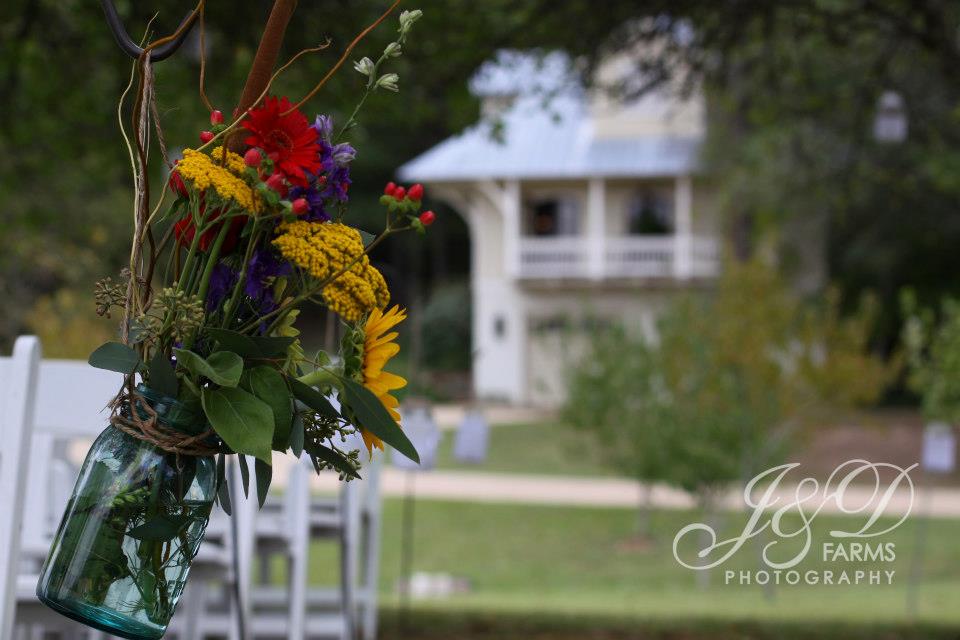 Vintage blue mason jars with gorgeous red and gold flowers marked where the Mothers were seated
So many lovely spots for photos at the farm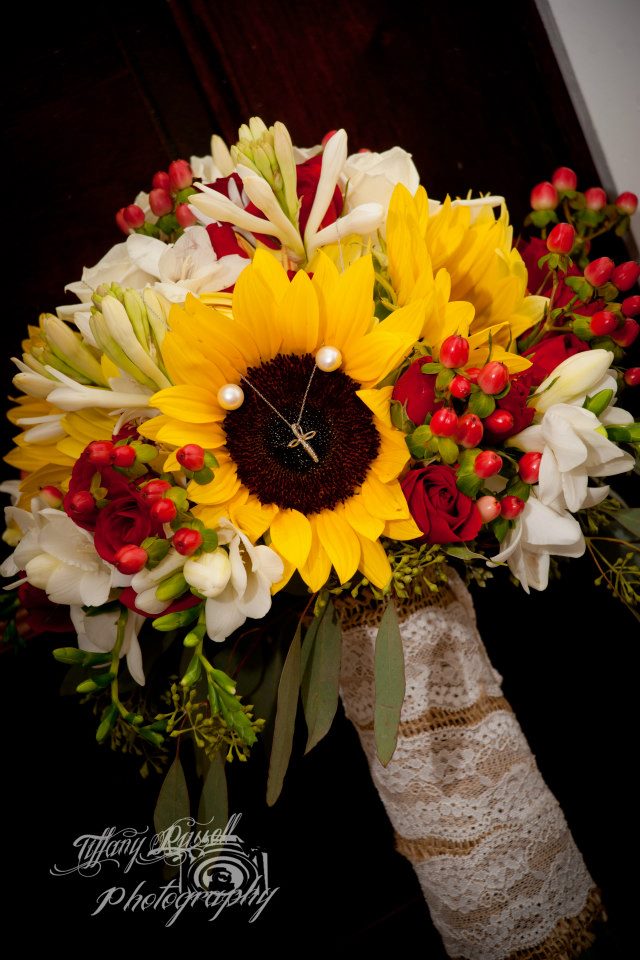 The bridal bouquet with the simple cross necklace that Allison wore on her wedding day, a gift from Seth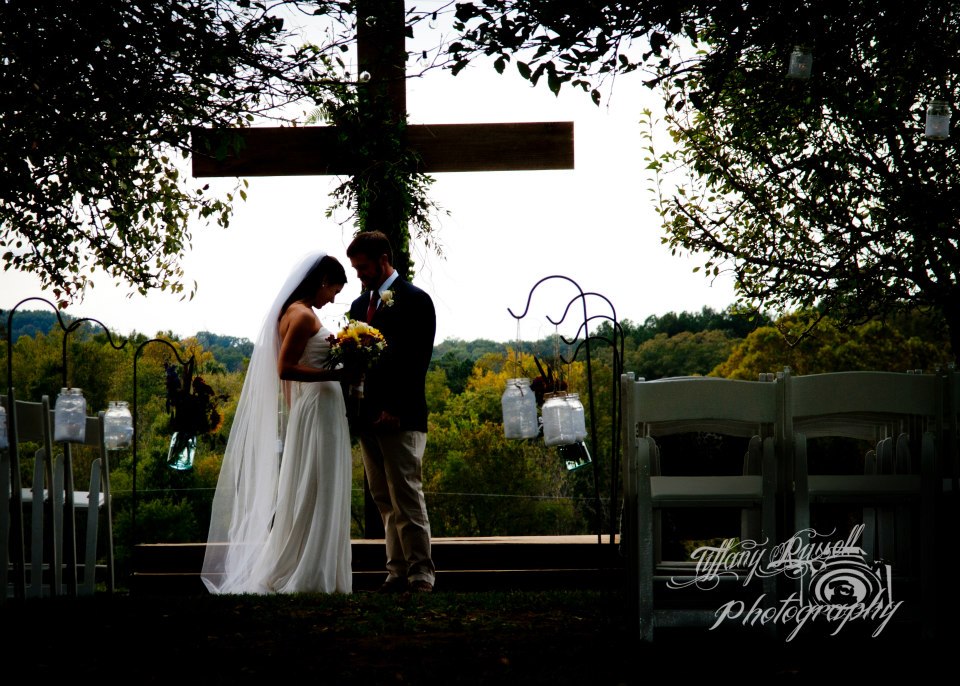 "First look" moment with Bride and Groom praying!  Shepherd's hooks with lace-covered, vintage mason jars holding votives to light the pathway.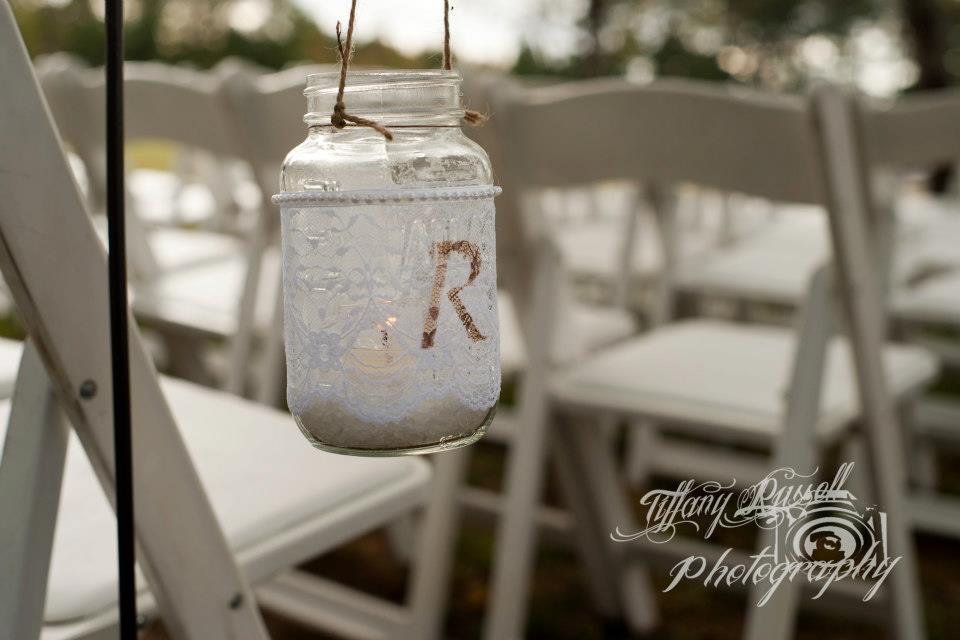 Each mason jar was designed differently, this one showing their initial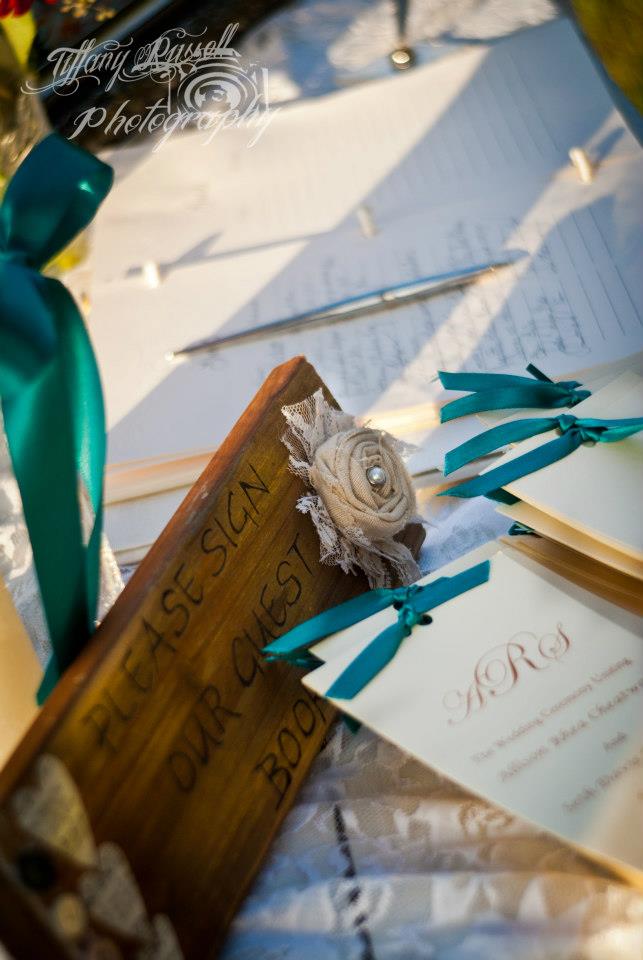 Registry table with its tea stained lace, hand-crafted sign, and programs tied with teal ribbon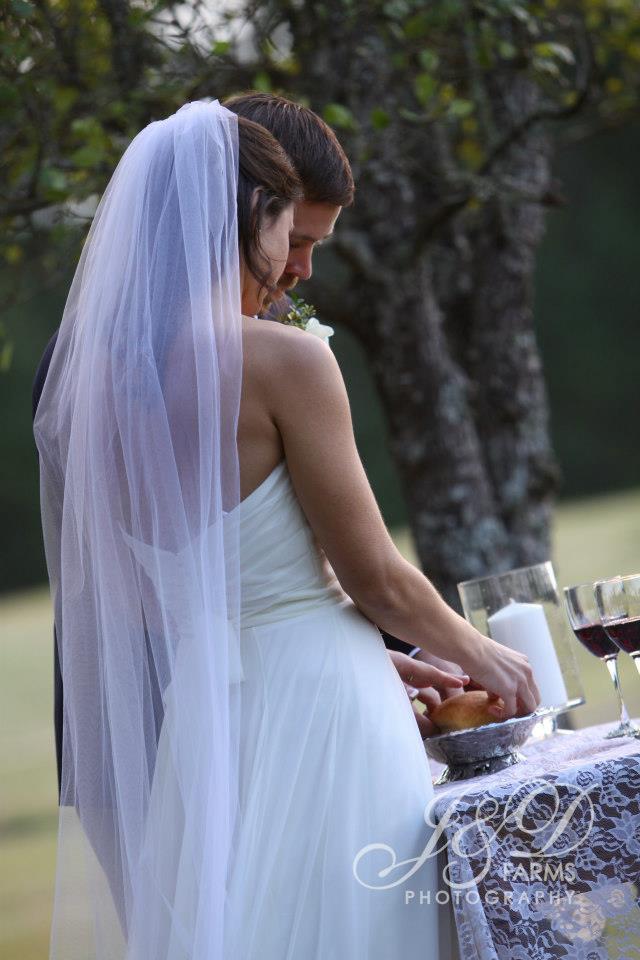 Sweet time of sharing communion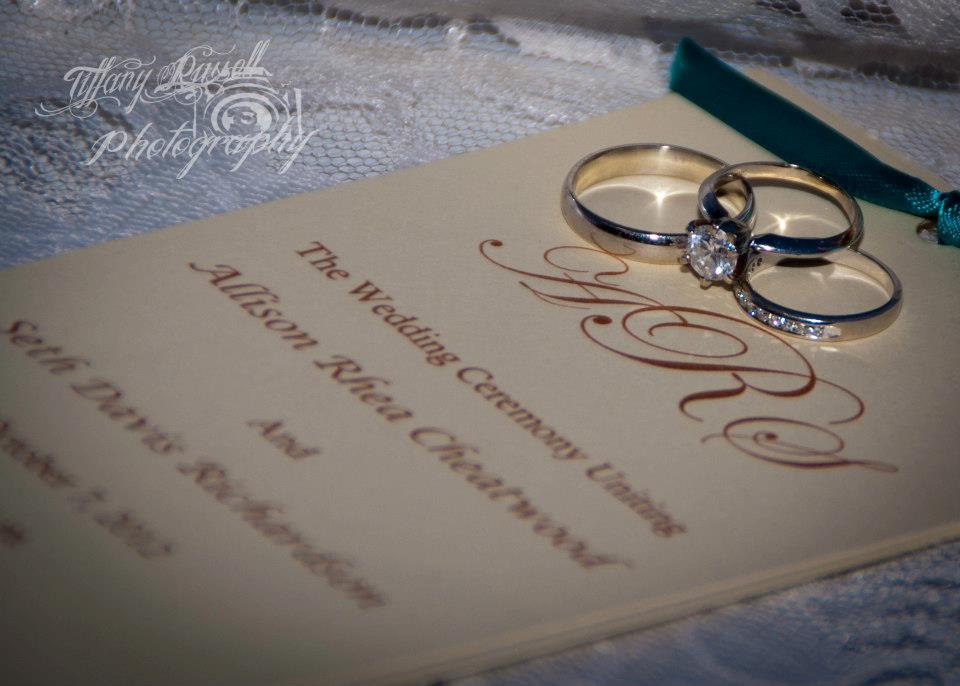 Programs with Seth's and Allison's rings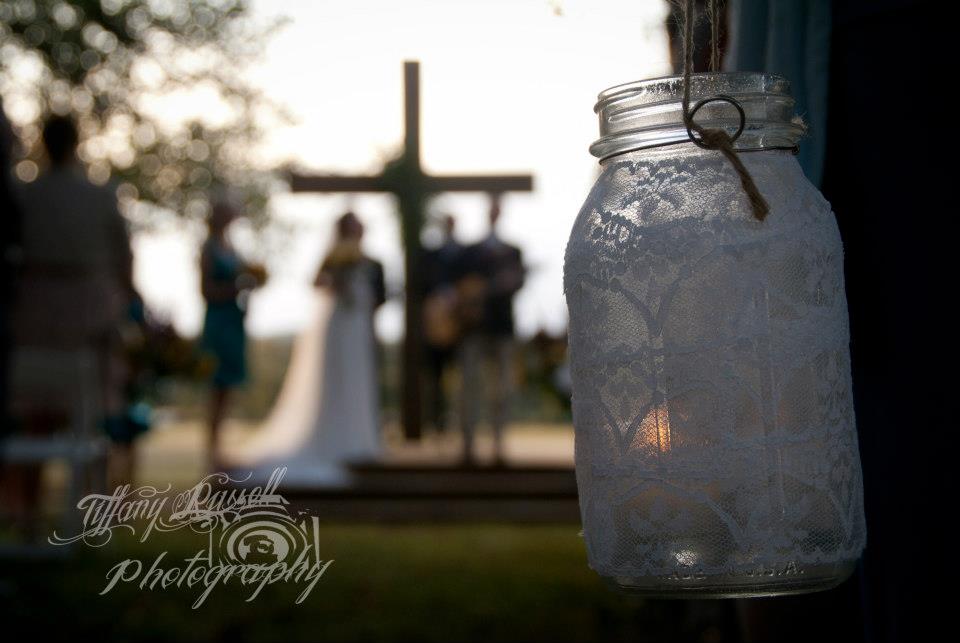 Candle-lit mason jar with Seth leading worship in the background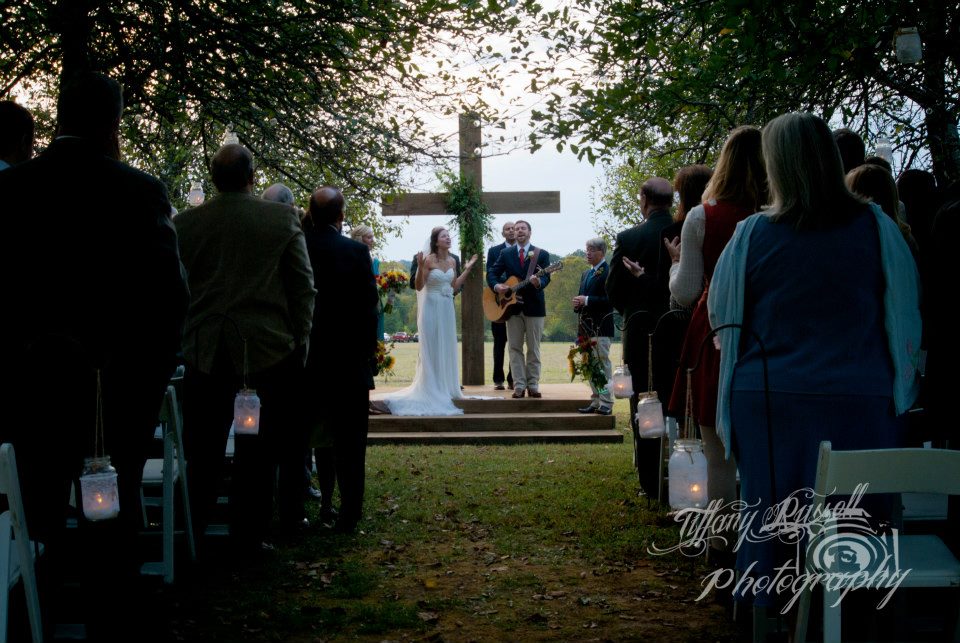 Worship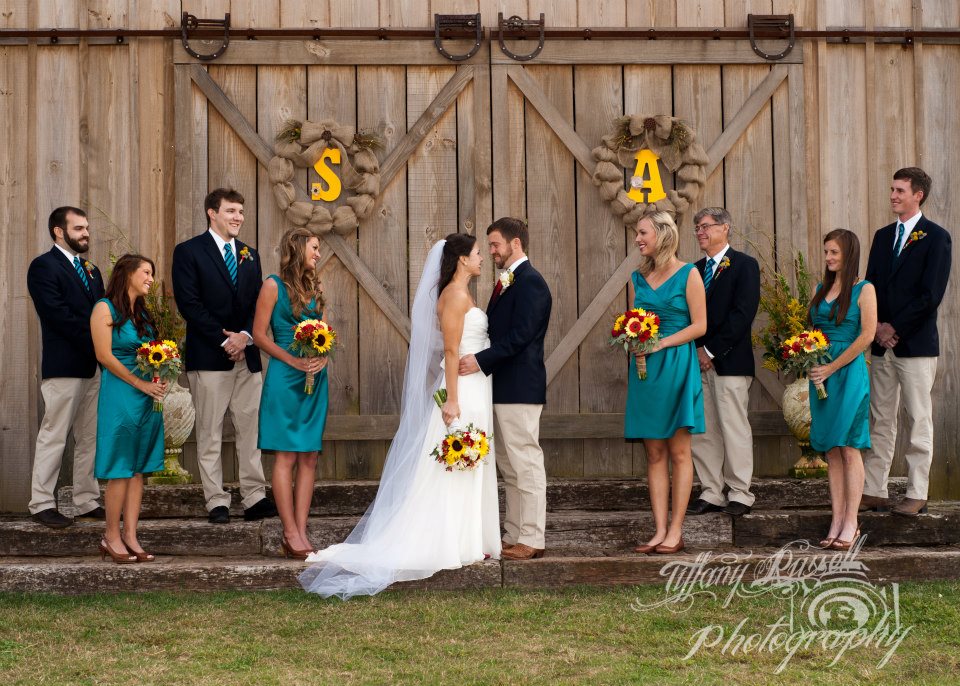 Wedding party on the steps of the rustic barn highlights the colors that Allison chose: teal, red, and gold.  The wreaths were hand-crafted by Joann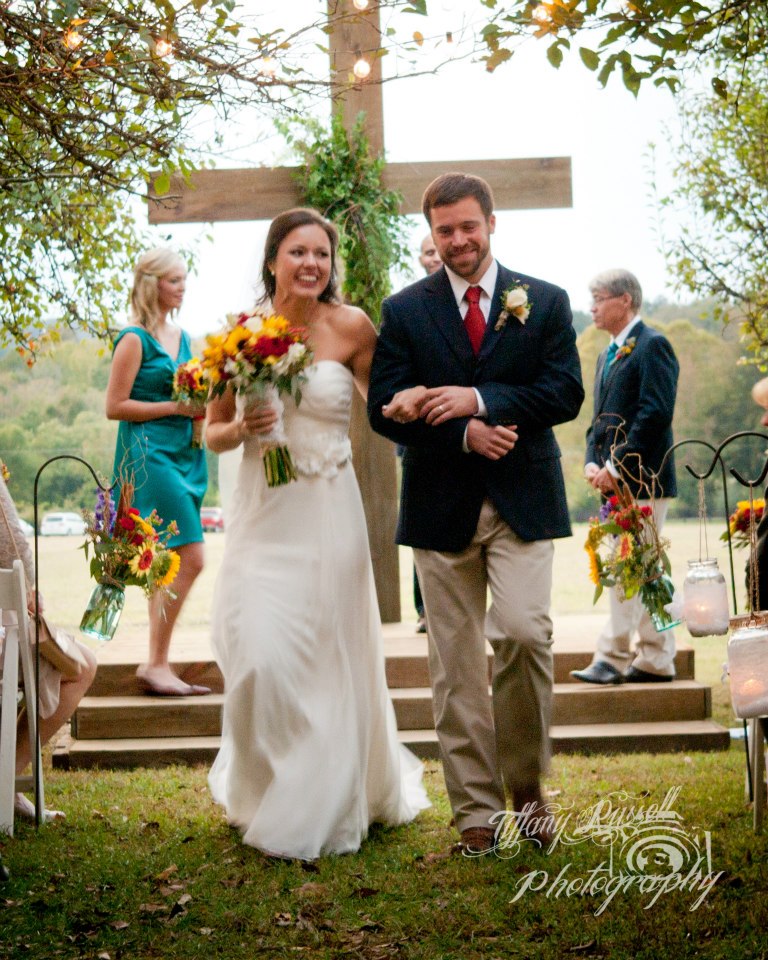 Joy on their faces
First dance
We used Seth's childhood John Deere tractor and trailer given to him at the age of 5 by his Nanny and Pawpaw.  Pic on right shows him in our hayfield riding the tractor.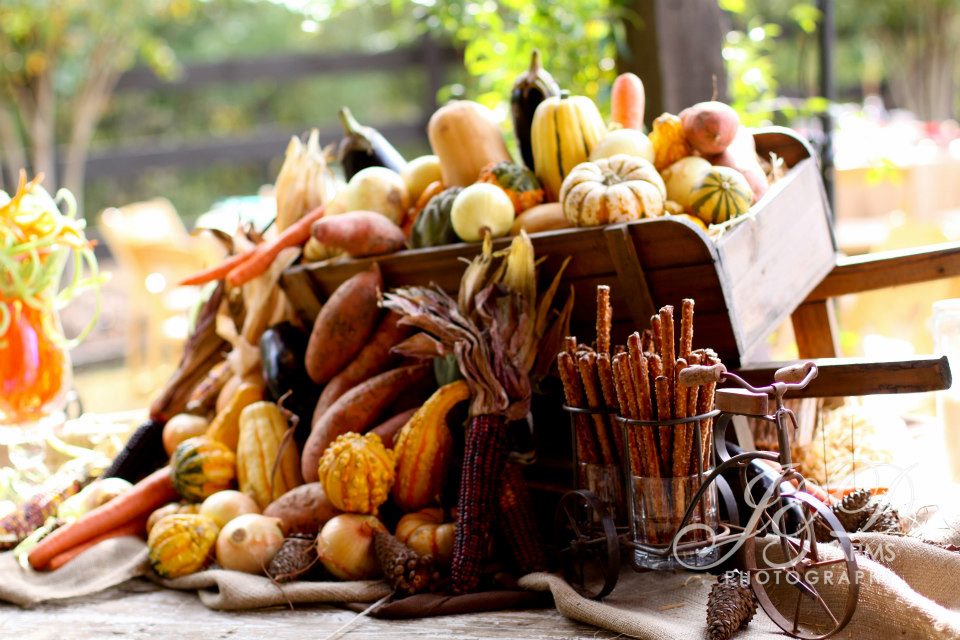 My vintage wheel barrow used to hold autumn's bounty!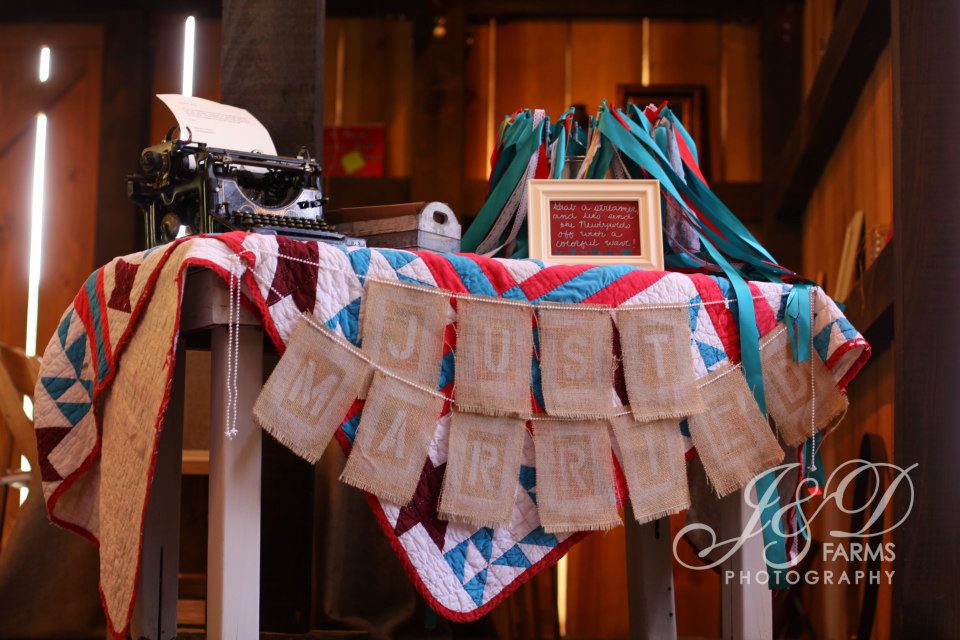 Heirloom quilt from Allison's family
My Daddy's antique typewriter with a note from the couple.  Sign and streamers crafted by Allison.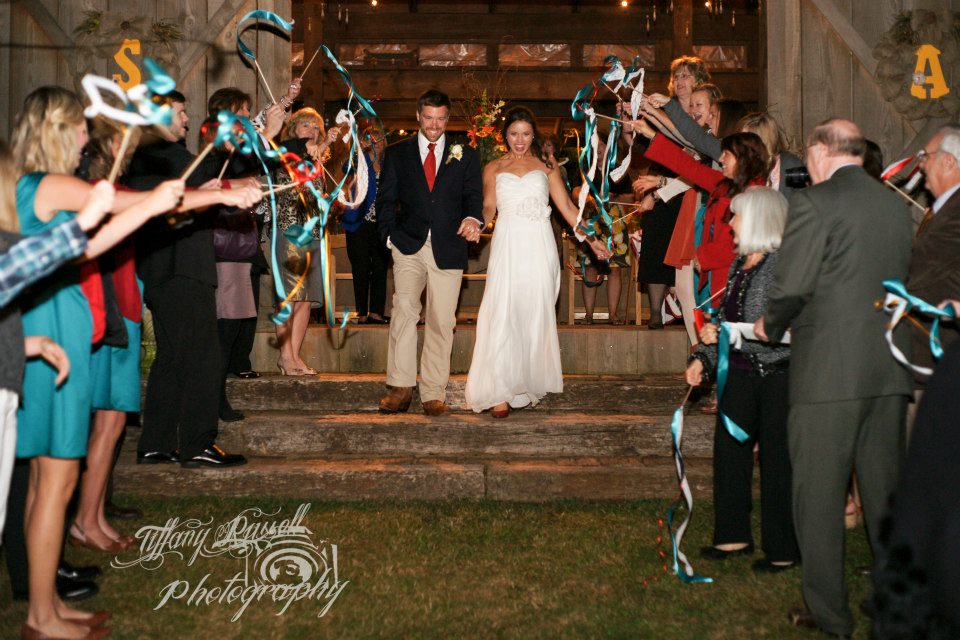 Off to begin their happily ever after!
A warm thank you to all who share in our everyday living!
"Husbands, love your wives, as Christ loved the church and gave himself up for her, that he might sanctify her, having cleansed her by the washing of water with the word, so that he might present the church to himself in splendor, without spot or wrinkle or any such thing, that she might be holy and without blemish. In the same way husbands should love their wives as their own bodies. He who loves his wife loves himself"
‭Ephesians‬ ‭5‬:‭25-28‬