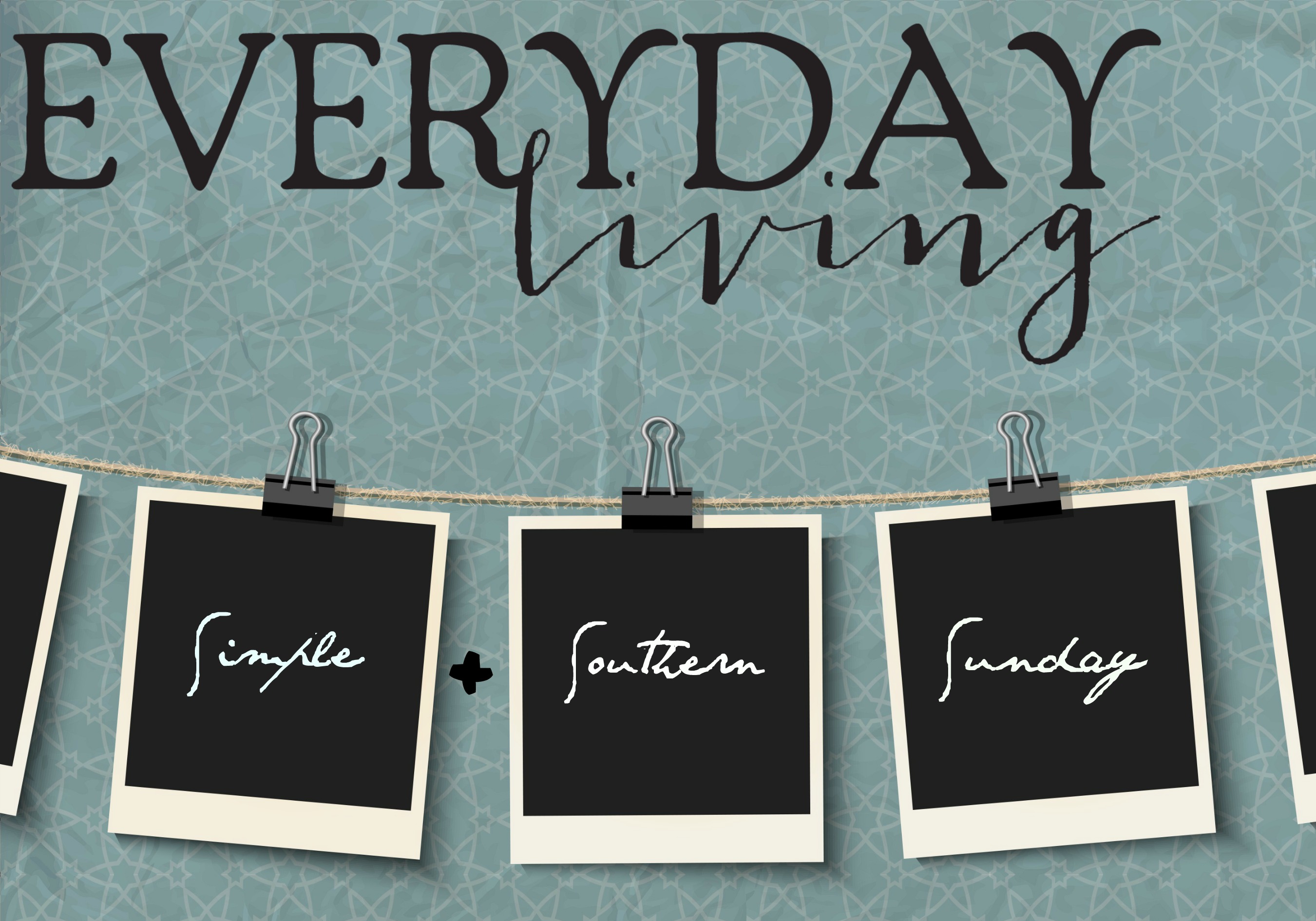 "Make me to know your ways, O Lord; teach me your paths.
Lead me in your truth and teach me, for you are the God of my salvation;
for you I wait all the day long"
‭Psalm‬ ‭25‬:‭4-5
"For the beauty of the earth,
For the beauty of the skies,
For the Love which from our birth
Over and around us lies:
Christ, our God, to Thee we raise
This our Sacrifice of Praise…"
-Folliott S. Pierpoint (For the Beauty of the Earth)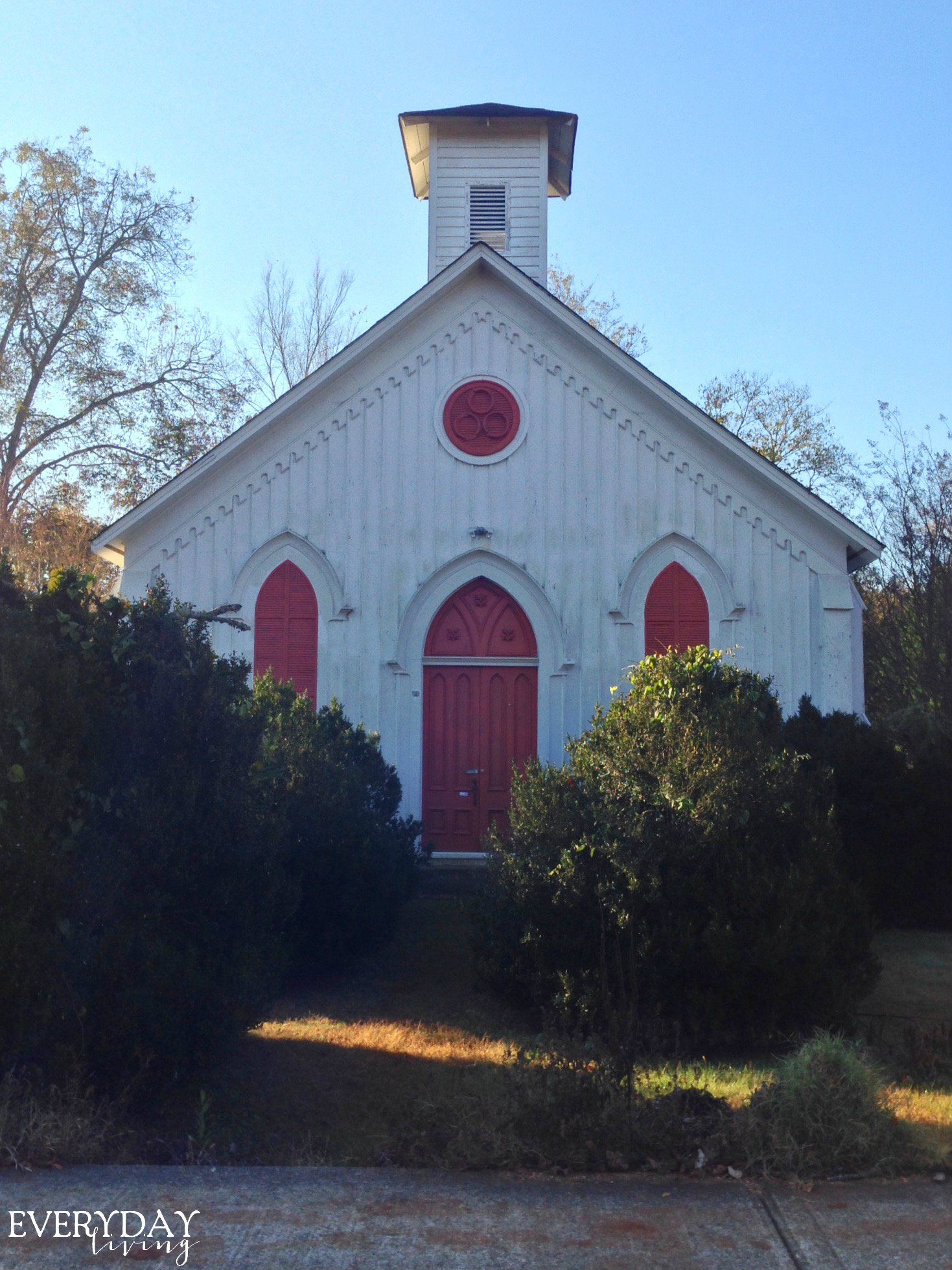 Beautiful old church in the lovely and quaint Cave Springs, Georgia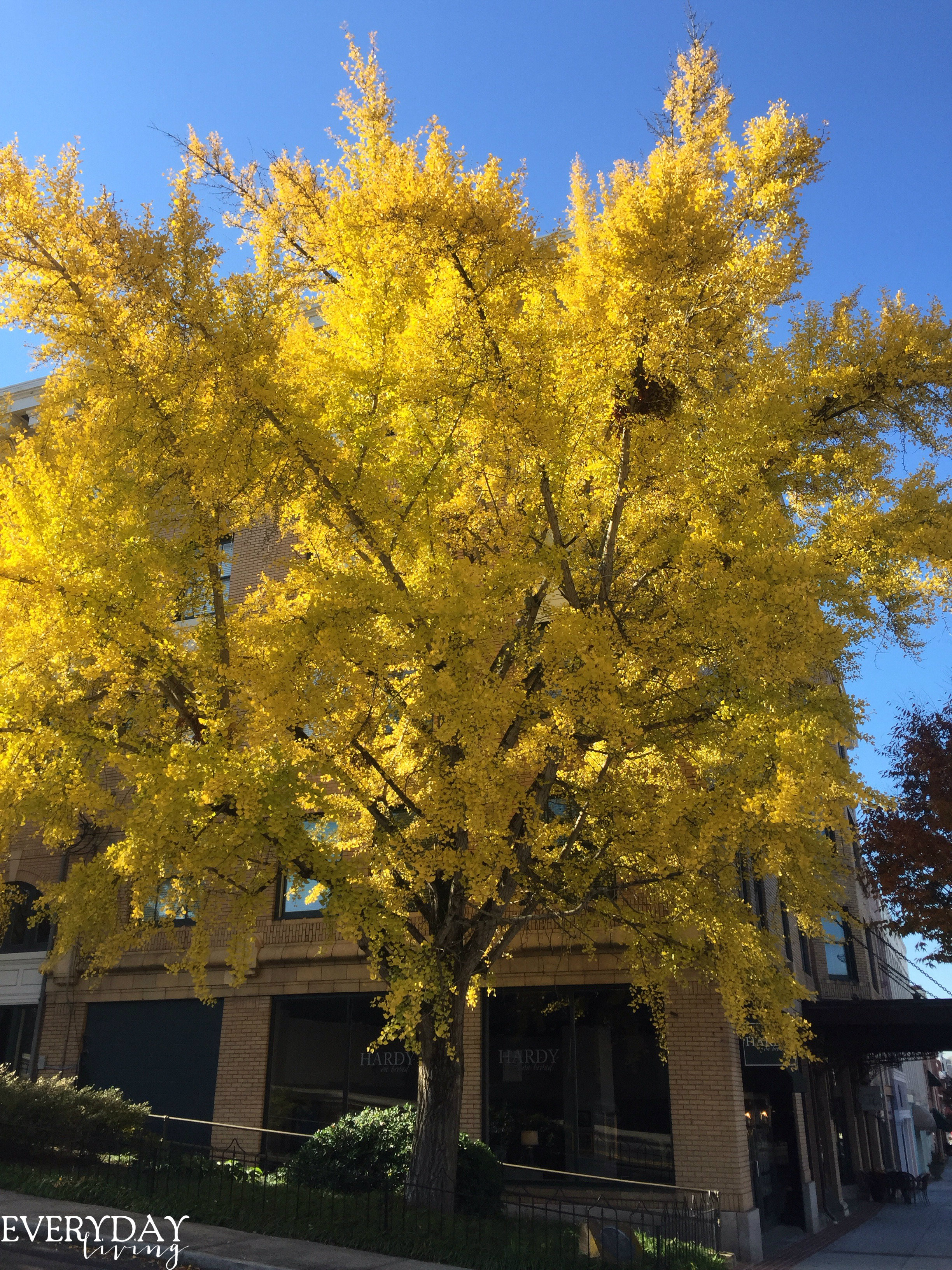 Katy and I saw this ginkgo tree on our road trip to Rome this week.  Have you ever seen a more stunning tree?!  And notice the birds nest in the top right!  I can only imagine that our Creator delights in creating such beauty for us to enjoy!  You can read and see more pictures from our road trip here:  When in Rome.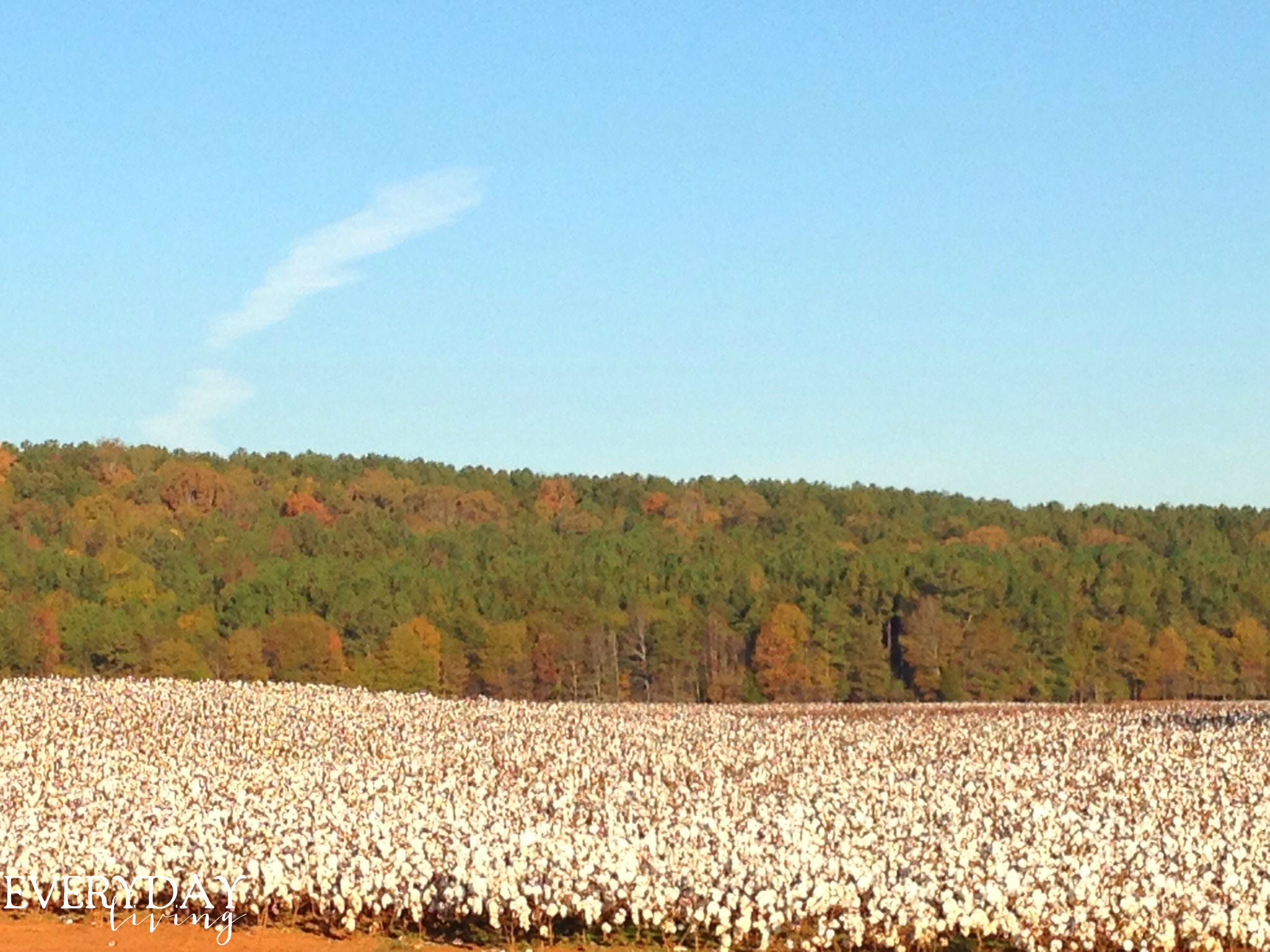 "…Look, I tell you, lift up your eyes, and see that the fields are white for harvest" -John 4:35
Wonder what Elsie is baking?  Nana (Patti) will need lots of help in the kitchen at Thanksgiving!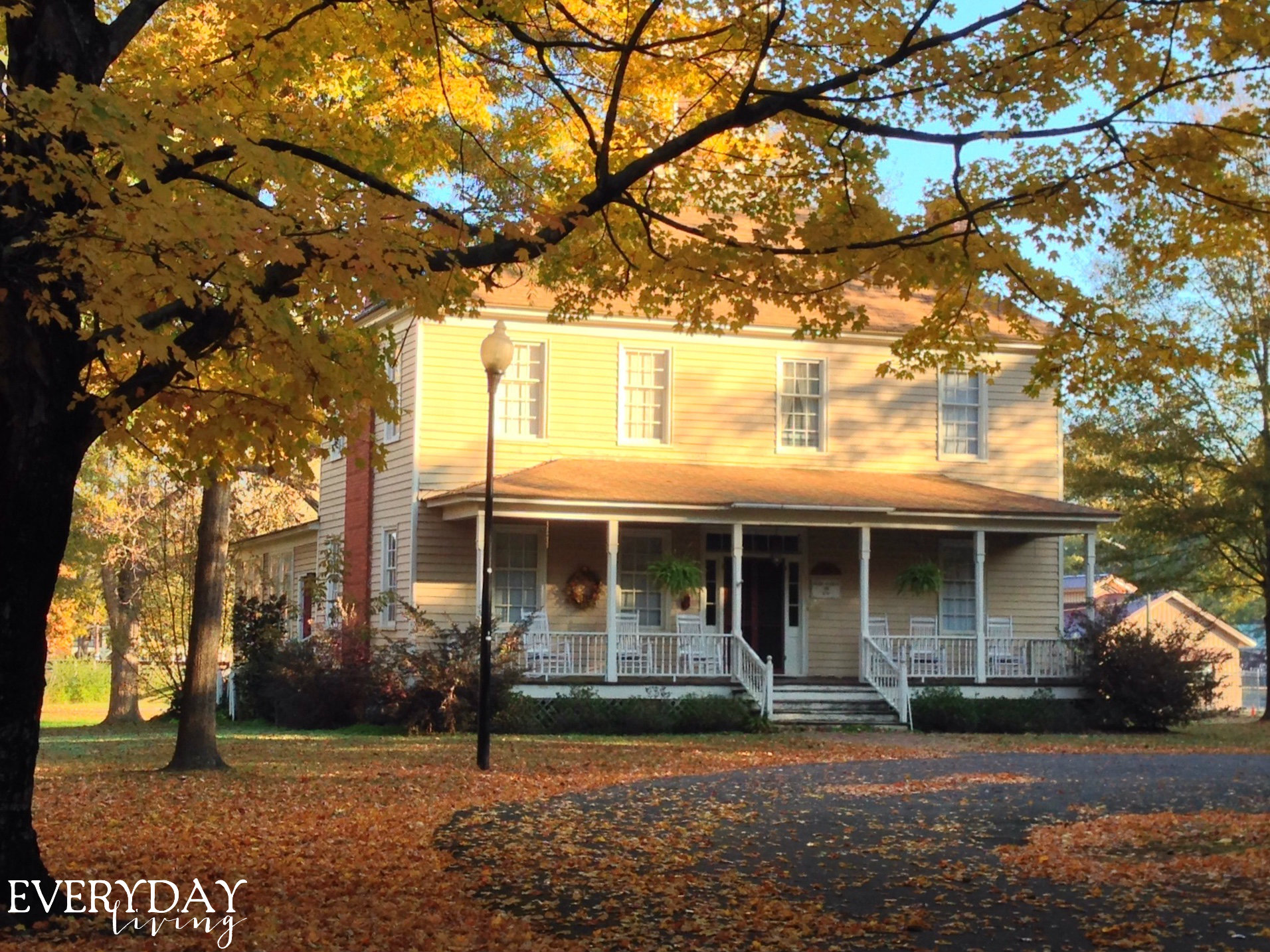 Hearn Inn at Rolater Park in Cave Springs.  Love the leaves all over the ground!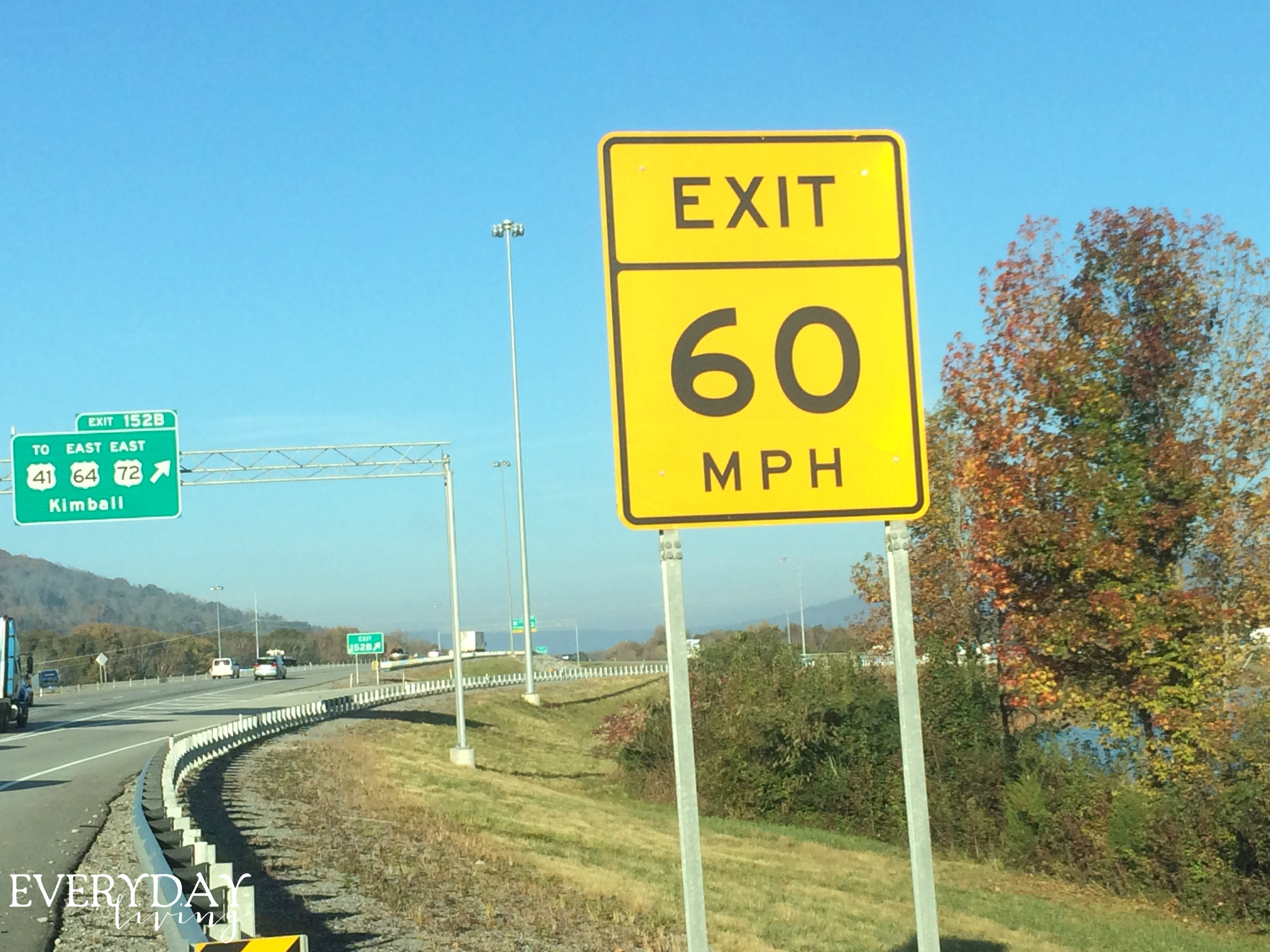 Before you exit our blog – slow down – at least a little!  This exit off I-24 in TN has only a short distance from the Interstate to the traffic light at the end. If you decide to get off here, get off and out of the way–no lingering on this ramp! But, feel free to linger on our blog as long as you like!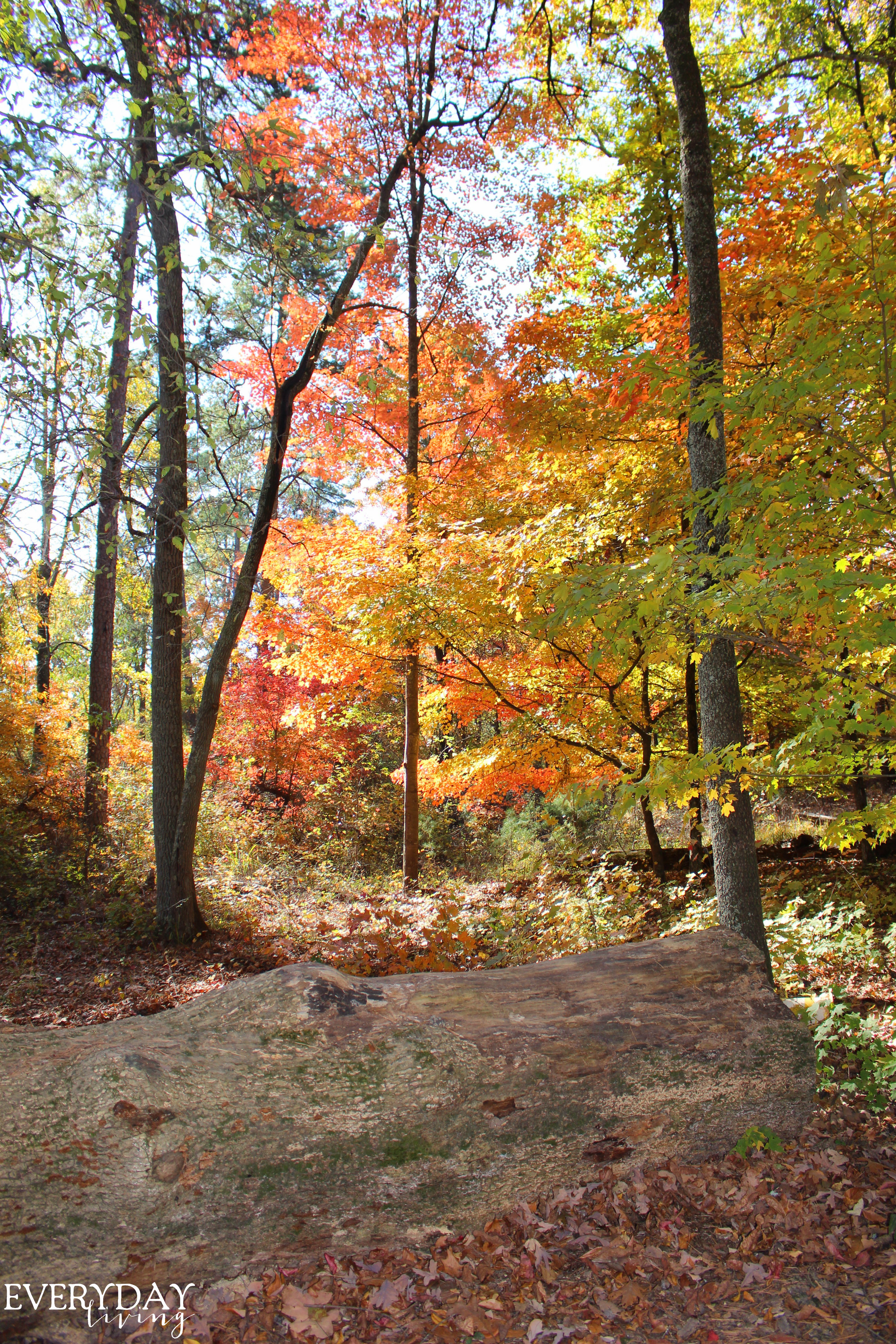 "Life starts all over again when it gets crisp in the fall." – F. Scott Fitzgerald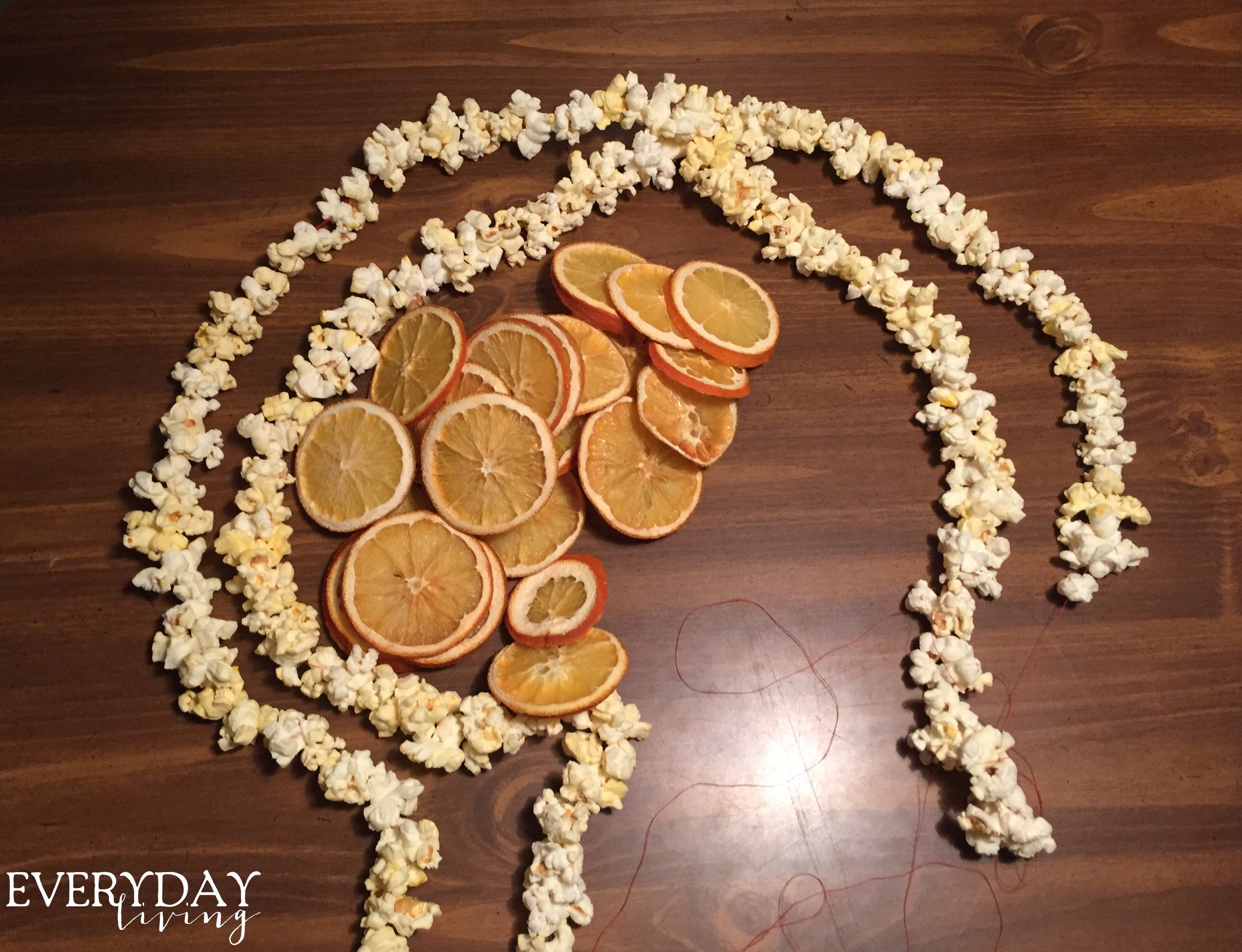 Christmas decorations–simple, indeed!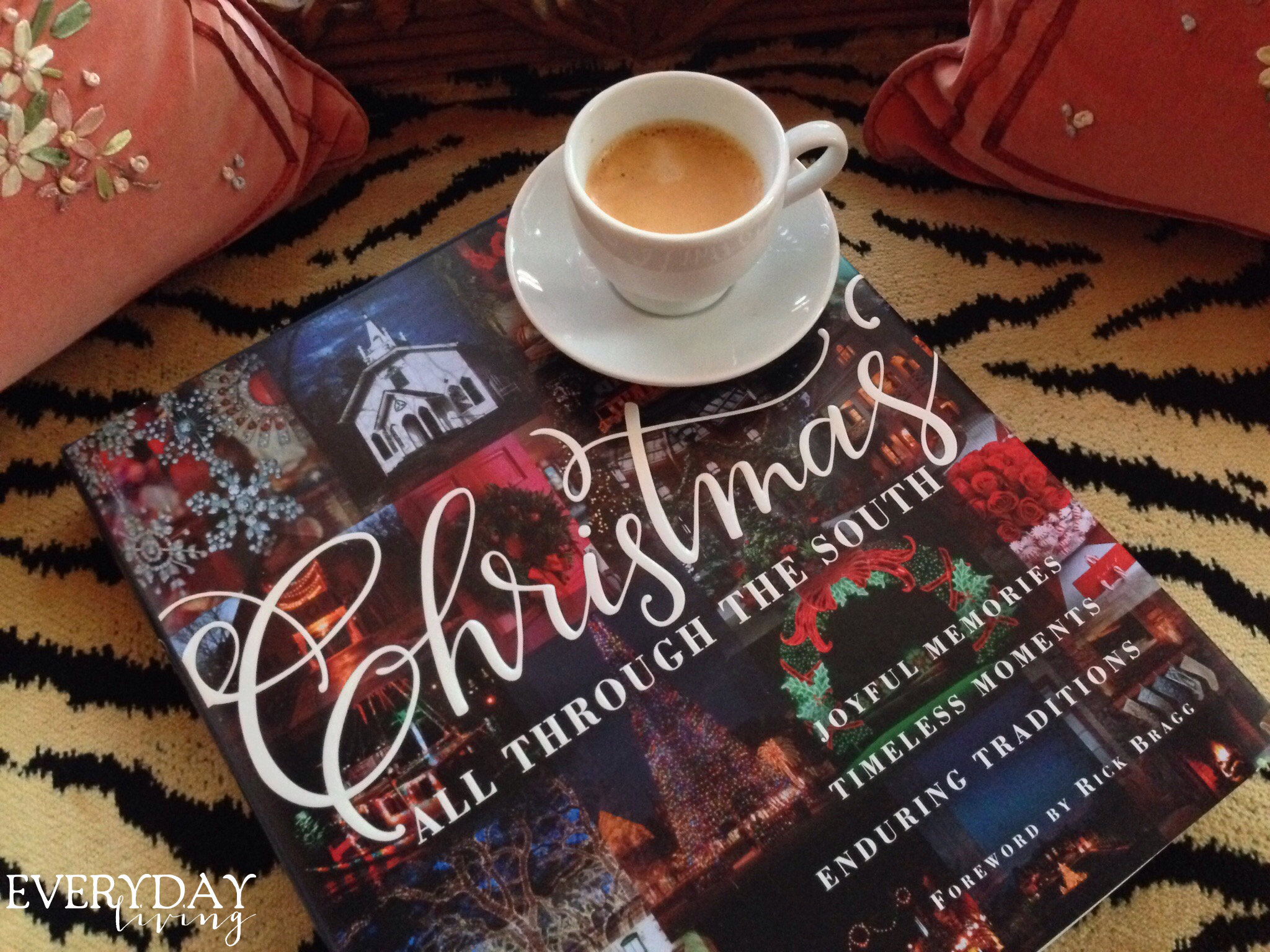 Espresso and new Christmas book–bliss!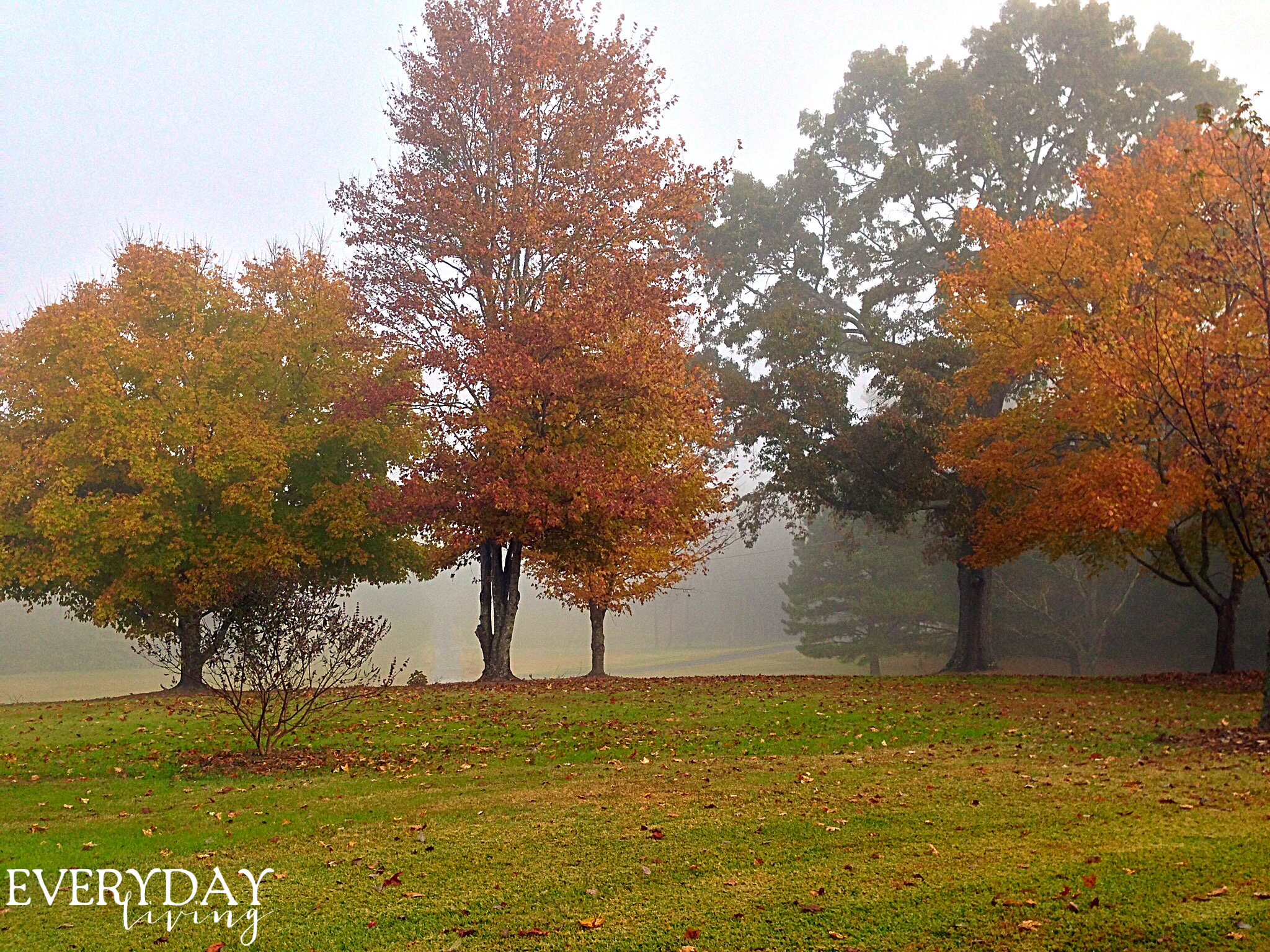 "I was glad when they said to me,
'Let us go to the house of the Lord!'"
Psalm 122:1
Linking with Pieced Pastimes, It's Overflowing, Be Different Act Normal, Silver Pennies , By Stephanie Lynn, Life on Lakeshore Drive, Thoughts From Alice, Creatively Living, Rustic-Refined, Pink When, Mod Vintage Life, Coastal Charm, The Dedicated House, Dwellings-Heart of Your Home, Savvy Southern Style, French Country Cottage, From My Front Porch To Yours, Stone Gable, Confessions of a Plate Addict, Worthing Court, Between Naps on the Porch, Cedar Hill Farmhouse, A Stroll Thru Life, The Style Sisters, The Charm of Home, The Winthrop Chronicles, Cornerstone Confessions, A Delightsome Life, Imparting Grace, Craftberry Bush, Posed Perfection, Katherines Corner, The Vintage Farmhouse,  My Romantic Home, Chic On A Shoestring Decorating, Rooted In Thyme, Share Your Cup