We welcome our son, Seth to the blog today to share his favorite Christmas memory.  Seth is an awesome musician and singer and he is the worship leader at our church!  He and the beautiful Allison have been married a little over two years.  Needless to say, we are excited about the plans that God has for them!  If you remember last week in Miracles and Mangers, Butch's favorite memory focused on the birth of Seth, which took him to an even greater birth-the birth of Christ.  Today, as Seth shares, notice how the memory is about his earthly parents, but points us  to something even greater-our Heavenly Father.
It is amazing how God uses earthly relationships to show us himself.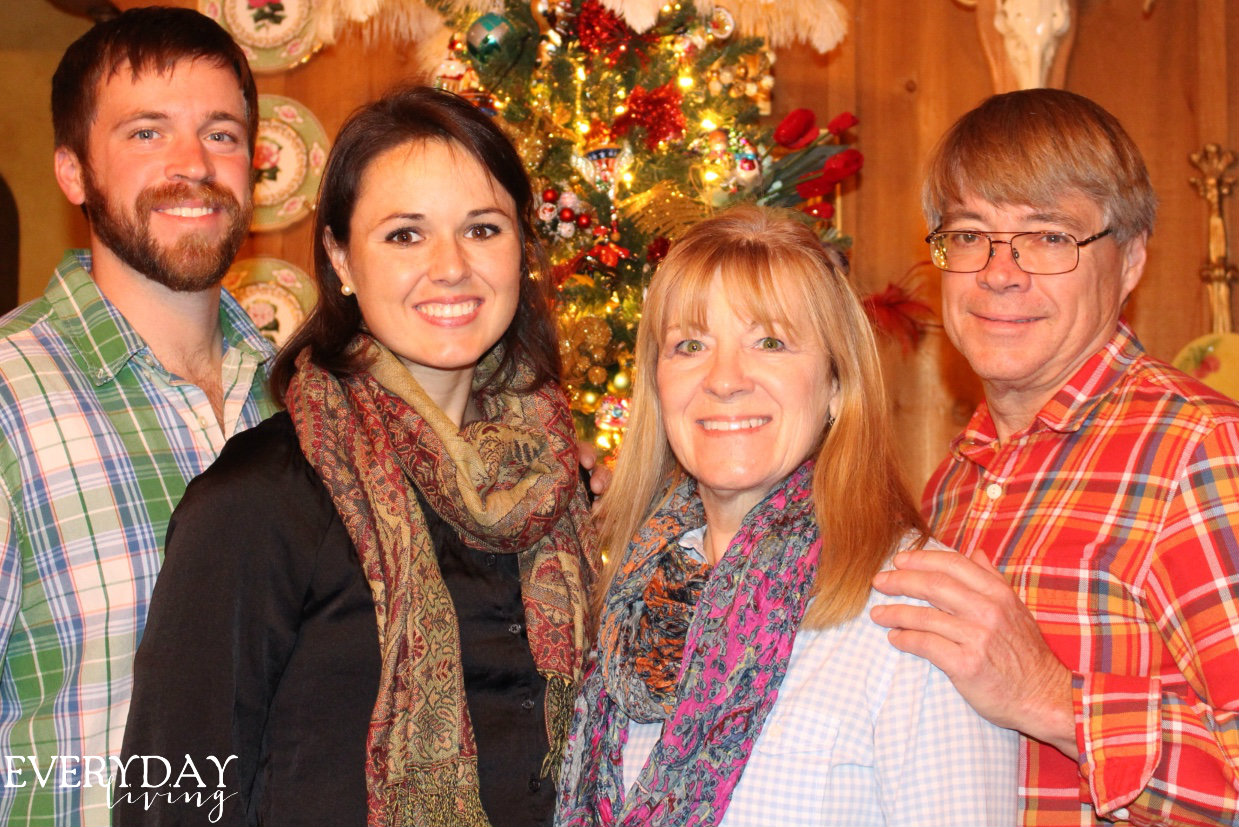 It's 7:00 am, December 25, 1992.  My parents, who have barely had time to close their eyes, are awakened suddenly by a little voice.  "Wake up, it's Christmas!"  I exclaimed, as though they were unaware.  They required that I wake them up before I went to see what "Santa" brought.  As we made our way into the living room, there it was!  Just as I had imagined- an electric train!  It was set up on a sheet of plywood in the living room.  I sat in the floor, and after a quick lesson, I was moving a big load of freight.  I watched with "eyes all aglow" as it went around and around. A little faster as I gained confidence.  My mom, who always kept things tidy, allowed the train to stay just like I found it for several months.  Finally, as Spring rolled around, it was time for the train to move to the garage.  My dad set it up on hinges with folding legs.  Anytime I wanted to be an Engineer, he'd back the car out and let it down for me.  I spent many an hour throwing the switch to change tracks and add or drop cars.  It was a major operation in my mind.
 It's December, 2014, now.  The train has long been put away in boxes, but I can still remember that morning like it was yesterday.  My parents always made everything special.  It's no surprise then, that I have many fond memories of "Christmases long, long ago," but the Christmas I got that train stands out.  At the time I didn't fully appreciate the hours, love, money, and care that were put in to it.  All I saw was the gift. I didn't know that my dad got off work at 3:00am then he, along with my mom, had to bring it in and set it all up.  I had no idea that my dad had worked hours on it many nights while I was asleep in bed.  I still don't know how he kept me from seeing it.  I followed him everywhere.
 The "behind the scenes" of that Christmas is a vivid picture of how God is working in our lives for His glory.  Intercession is being made for us with "groanings too deep for words" when we don't know what to pray.  I bet much of it is while we are tucked in our beds, fast asleep.  God is at work every day and much of the time all we notice is the finished product.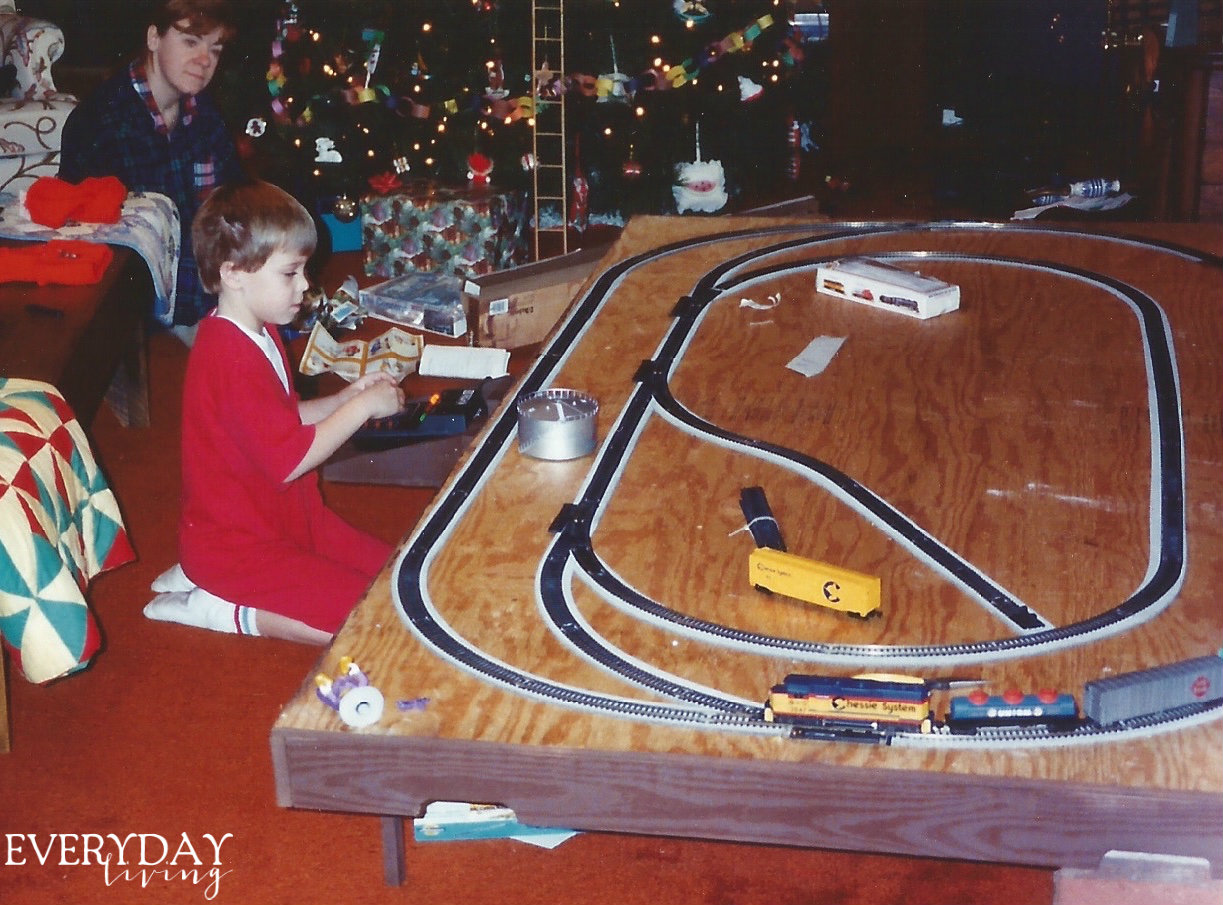 The train claimed about half of our family room. And railroads are quite noisy-even model railroads! But this train had priority.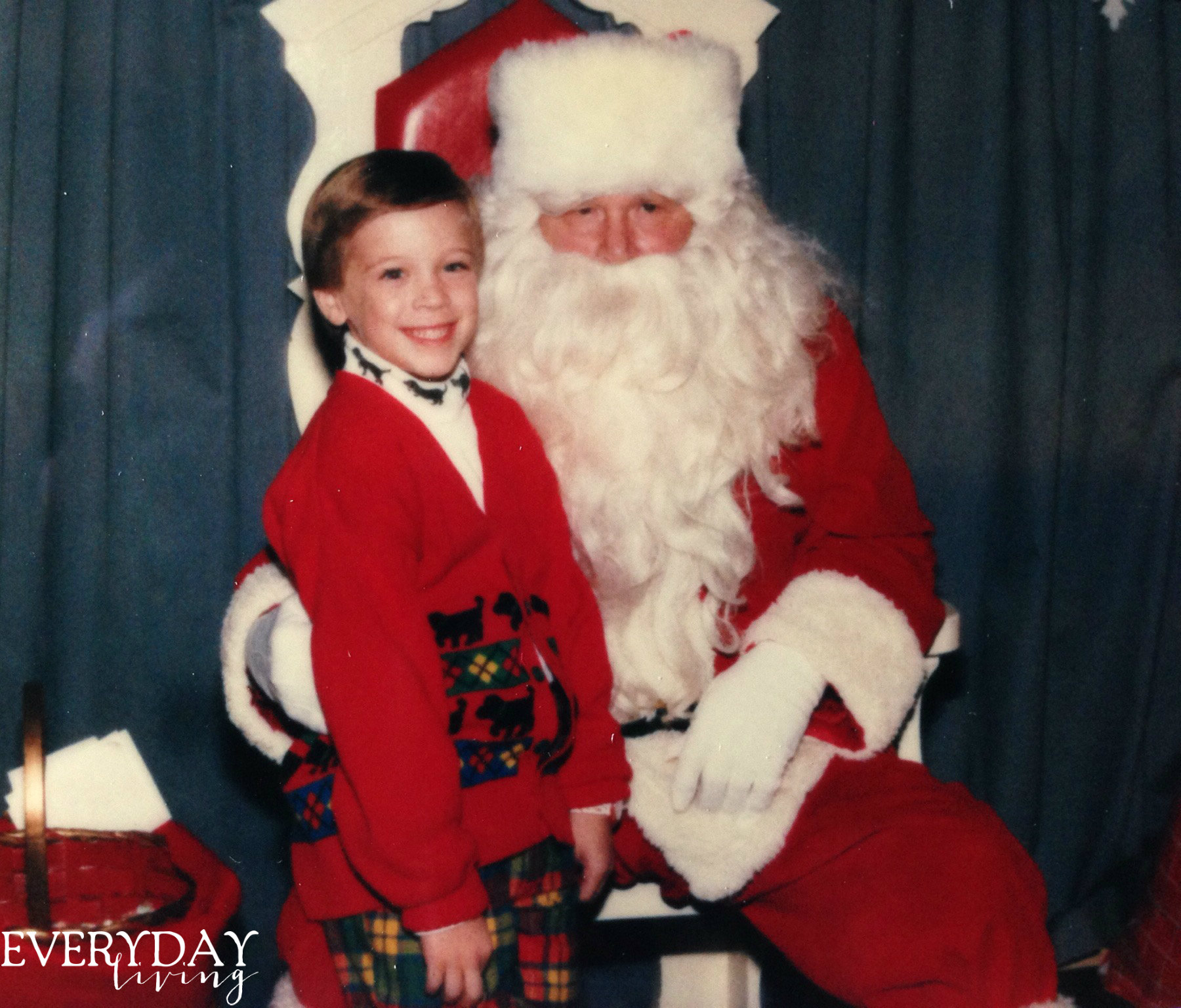 Dressing up in Christmas attire must have impressed the big man but I am sure this outfit was not my idea!
"And when they had performed everything according to the Law of the Lord,
they returned into Galilee, to their own town of Nazareth.
And the child grew and became strong, filled with wisdom.
And the favor of God was upon him"
Luke‬ ‭2‬:‭39-40‬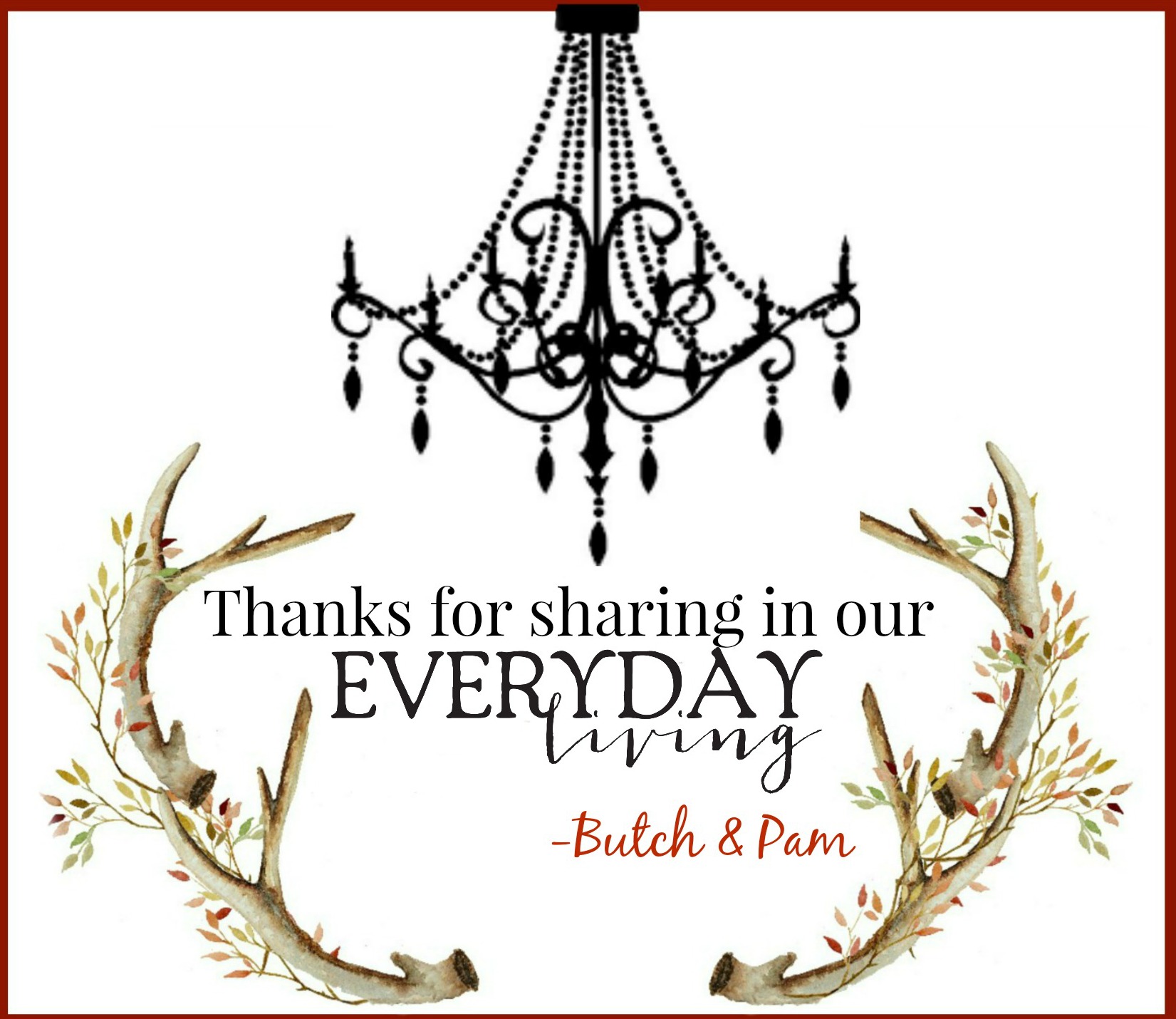 Linking with Pieced Pastimes, It's Overflowing, Be Different Act Normal, Silver Pennies , By Stephanie Lynn, Life on Lakeshore Drive, Thoughts From Alice, Creatively Living, Rustic-Refined, Three Mango Seeds, Pink When, Mod Vintage Life, Coastal Charm, Knick of Time, My Uncommon Slice of Suburbia, The Dedicated House, Dwellings-Heart of Your Home, Savvy Southern Style, Ivy and Elephants, French Country Cottage, From My Front Porch To Yours, Stone Gable, Confessions of a Plate Addict,Worthing Court, Between Naps on the Porch, Cedar Hill Farmhouse, A Stroll Thru Life, The Style Sisters, The Charm of Home, The Winthrop Chronicles, Cornerstone Confessions, A Delightsome Life, Imparting Grace, Craftberry Bush, Posed Perfection, Katherines Corner, The Vintage Farmhouse,  My Romantic Home, Chic On A Shoestring Decorating, Rooted In Thyme, Share Your Cup