"And she gave birth to her firstborn son and wrapped him in swaddling cloths
and laid him in a manger, because there was no place for them in the inn"
Luke‬ ‭2‬:‭7‬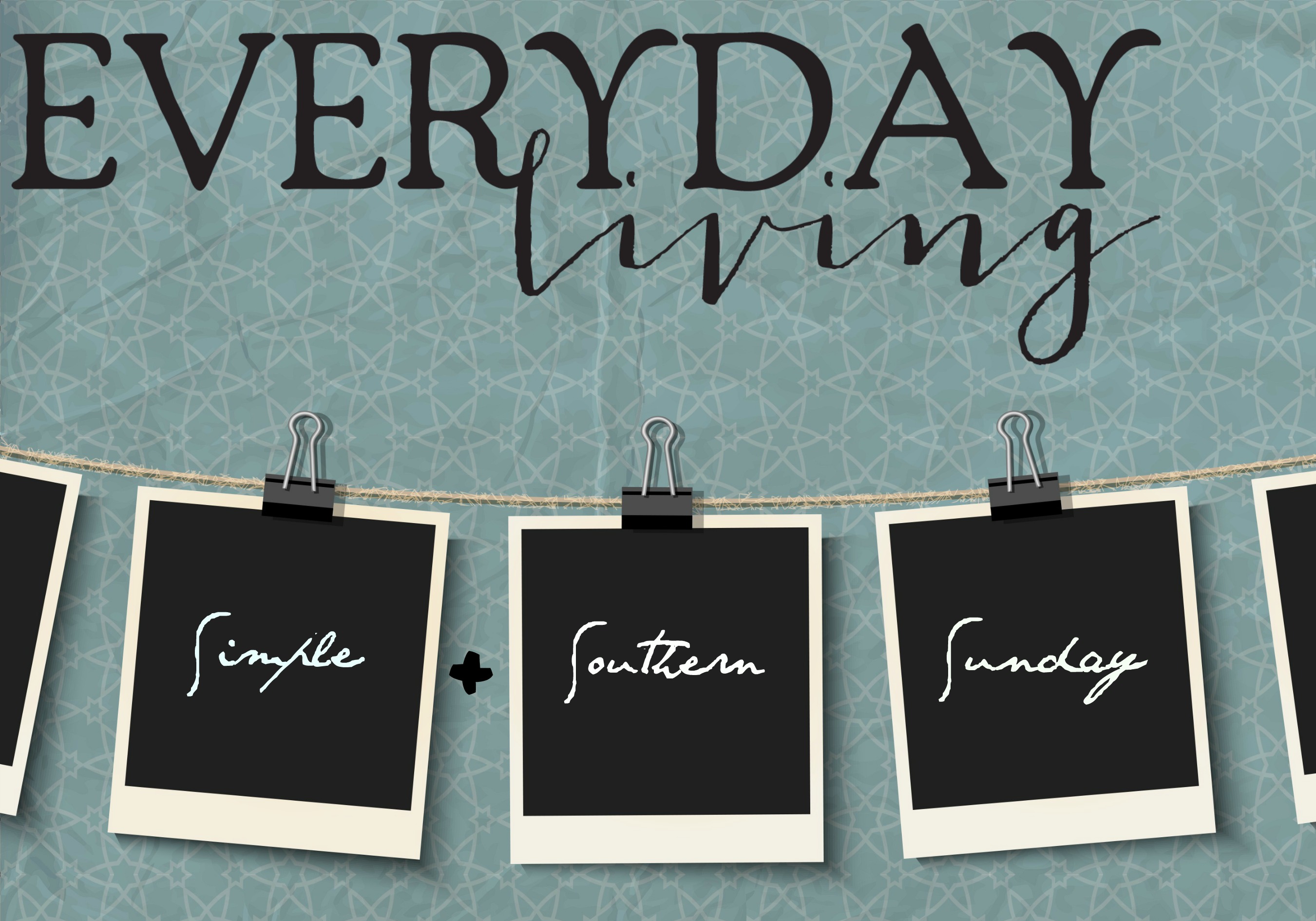 "Noble Joseph at her side-callused hands and weary eyes
There were no midwives to be found in the streets of David's town in the middle of the night
So he held her and he prayed-shafts of moonlight on his face
But the baby in her womb he was the maker of the moon
He was the Author of the faith that could make the mountains move"
Labor of Love, Andrew Peterson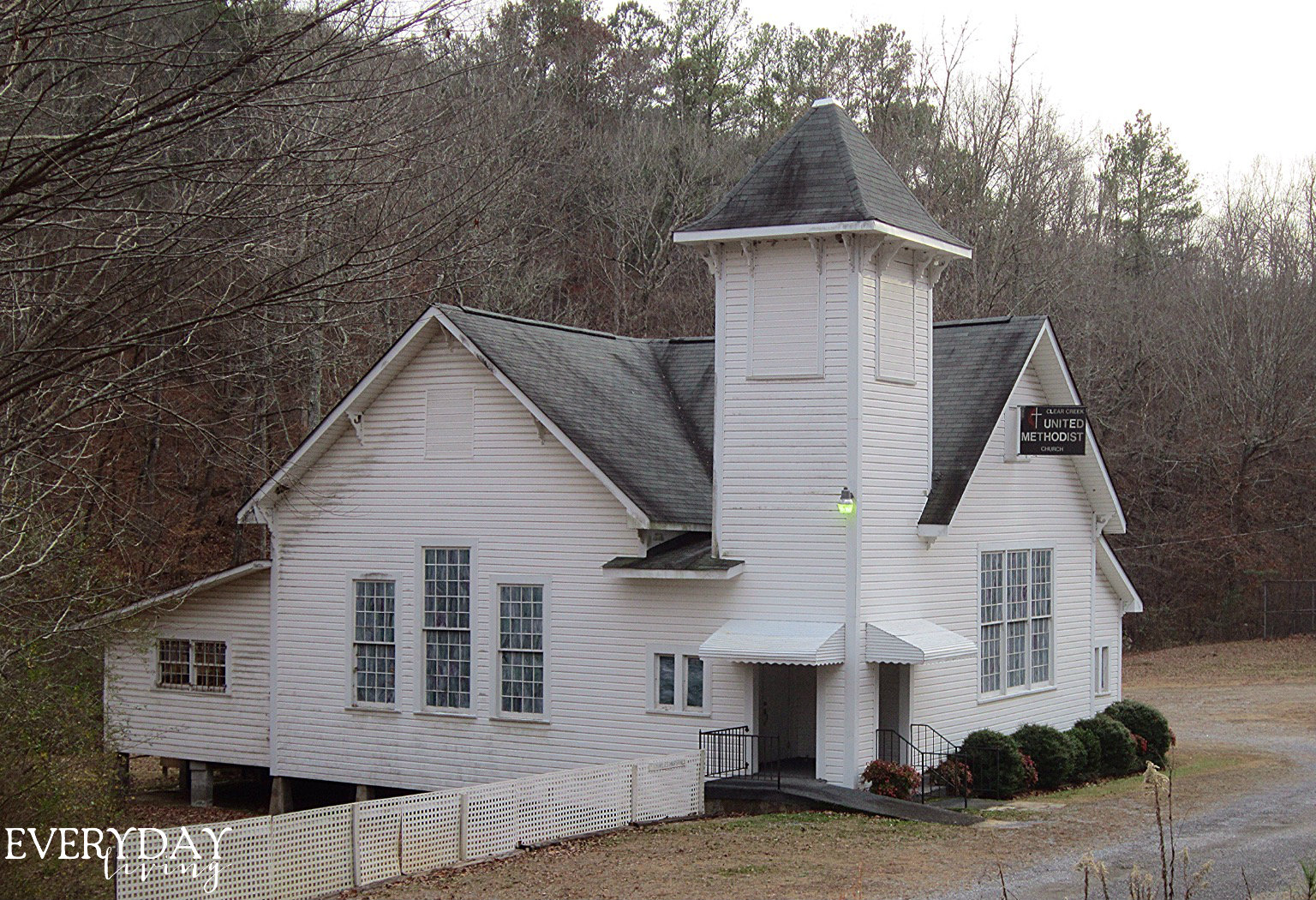 Wintry scene of a country church in rural northeast Alabama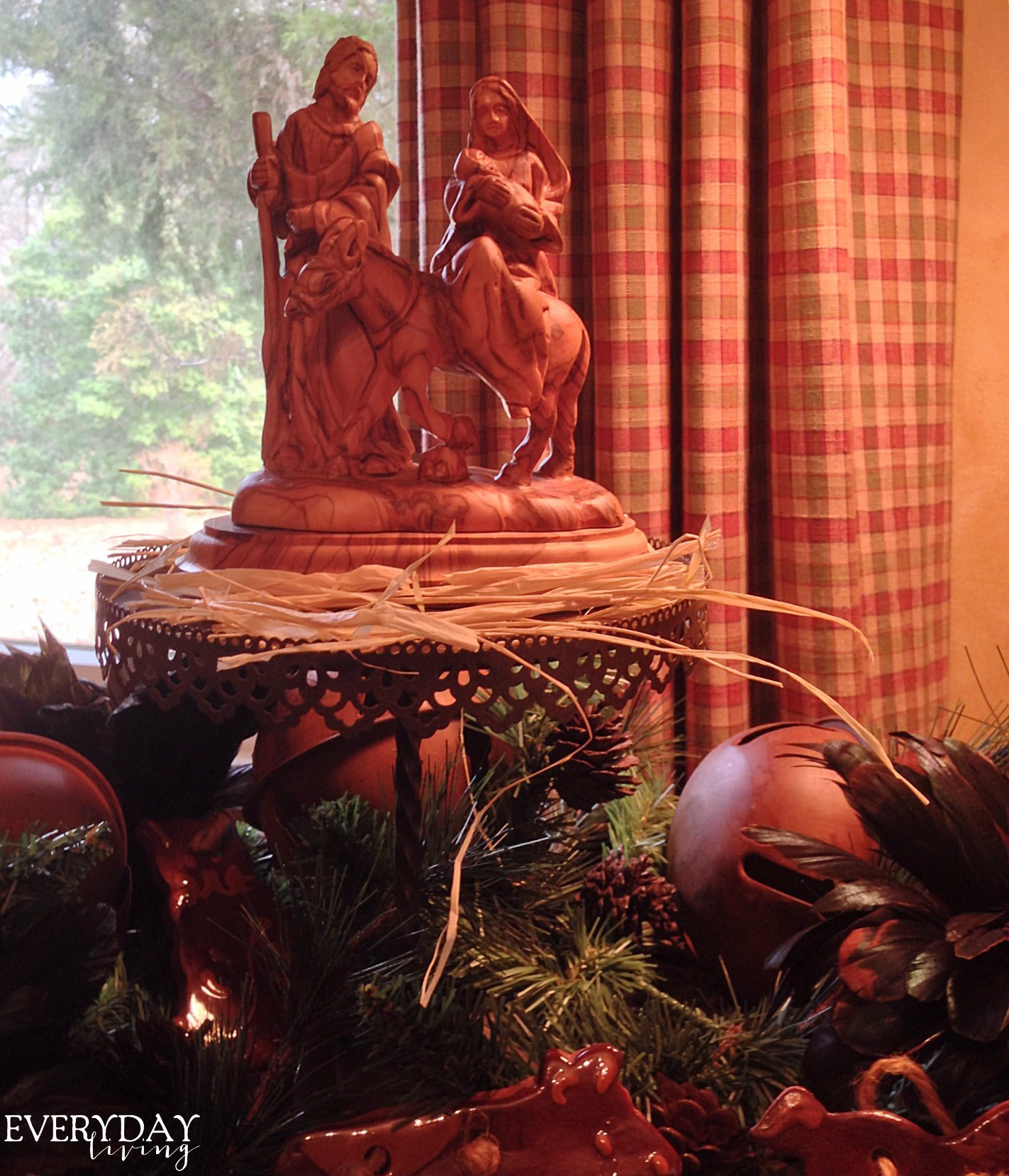 Joseph, Mary, and Baby Jesus-hand carved olive wood from our trip to the Holy Land!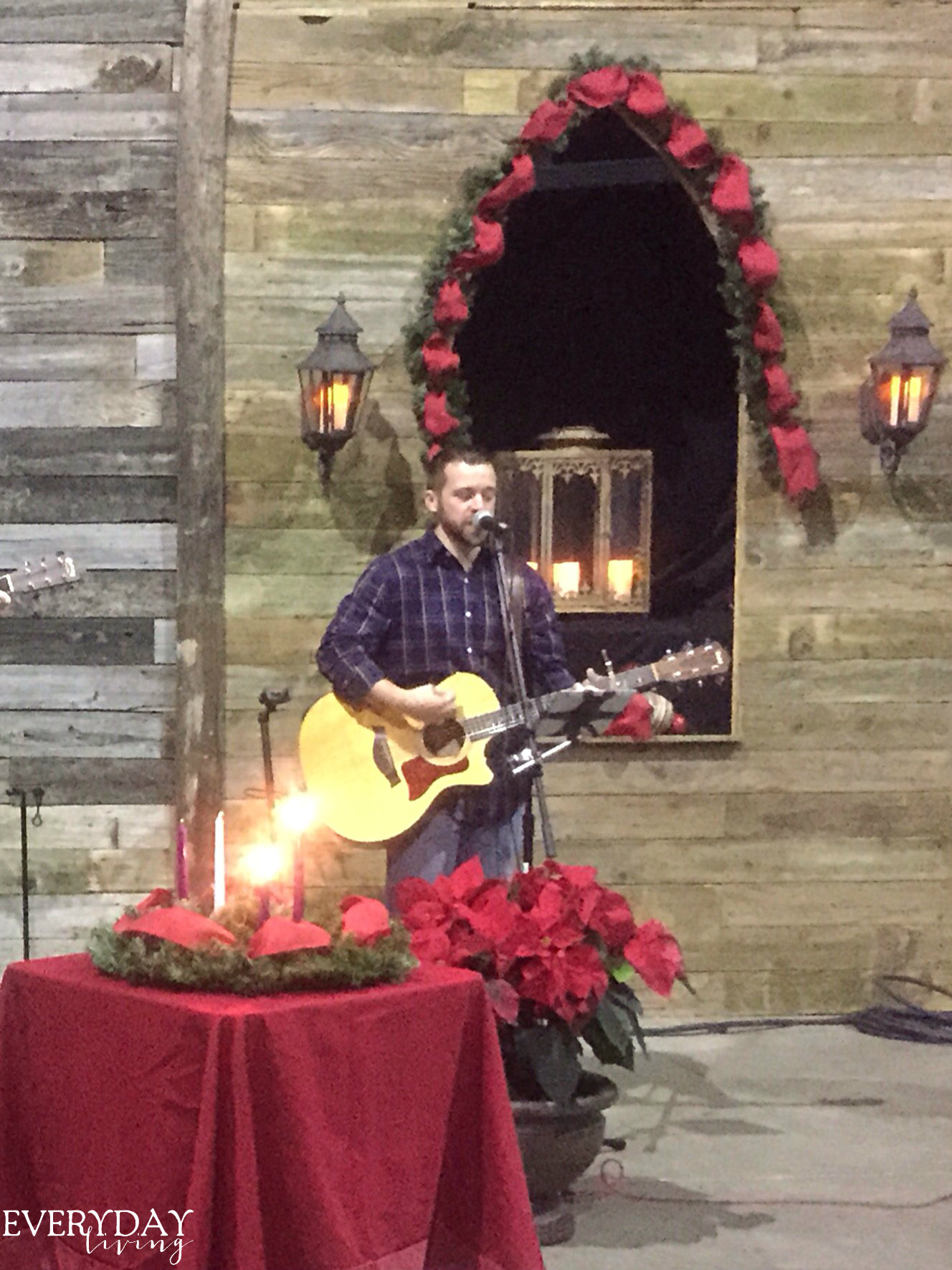 Seth leading worship!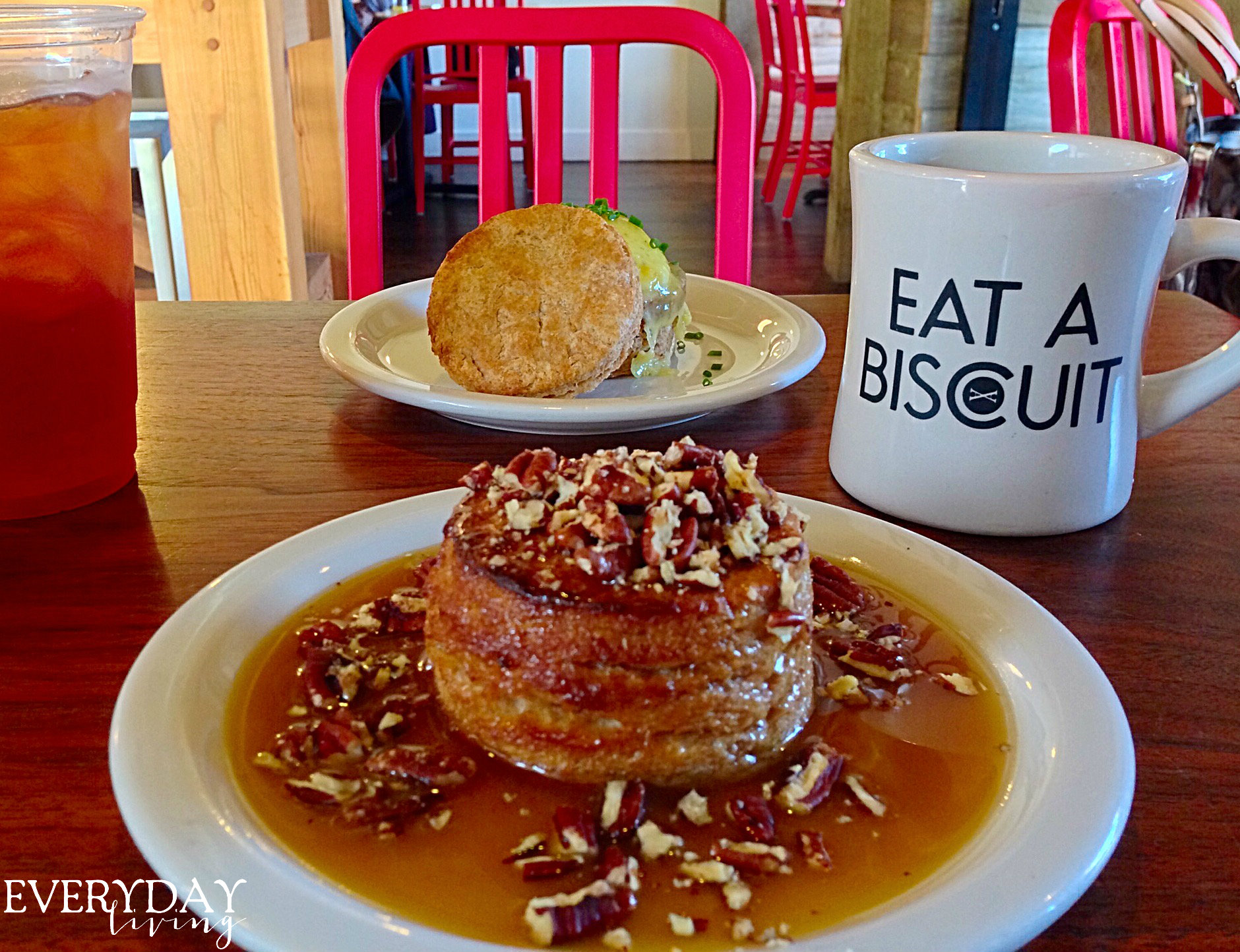 Butch and I began our day of shopping in Birmingham with breakfast at Alabama Biscuit-I love this place!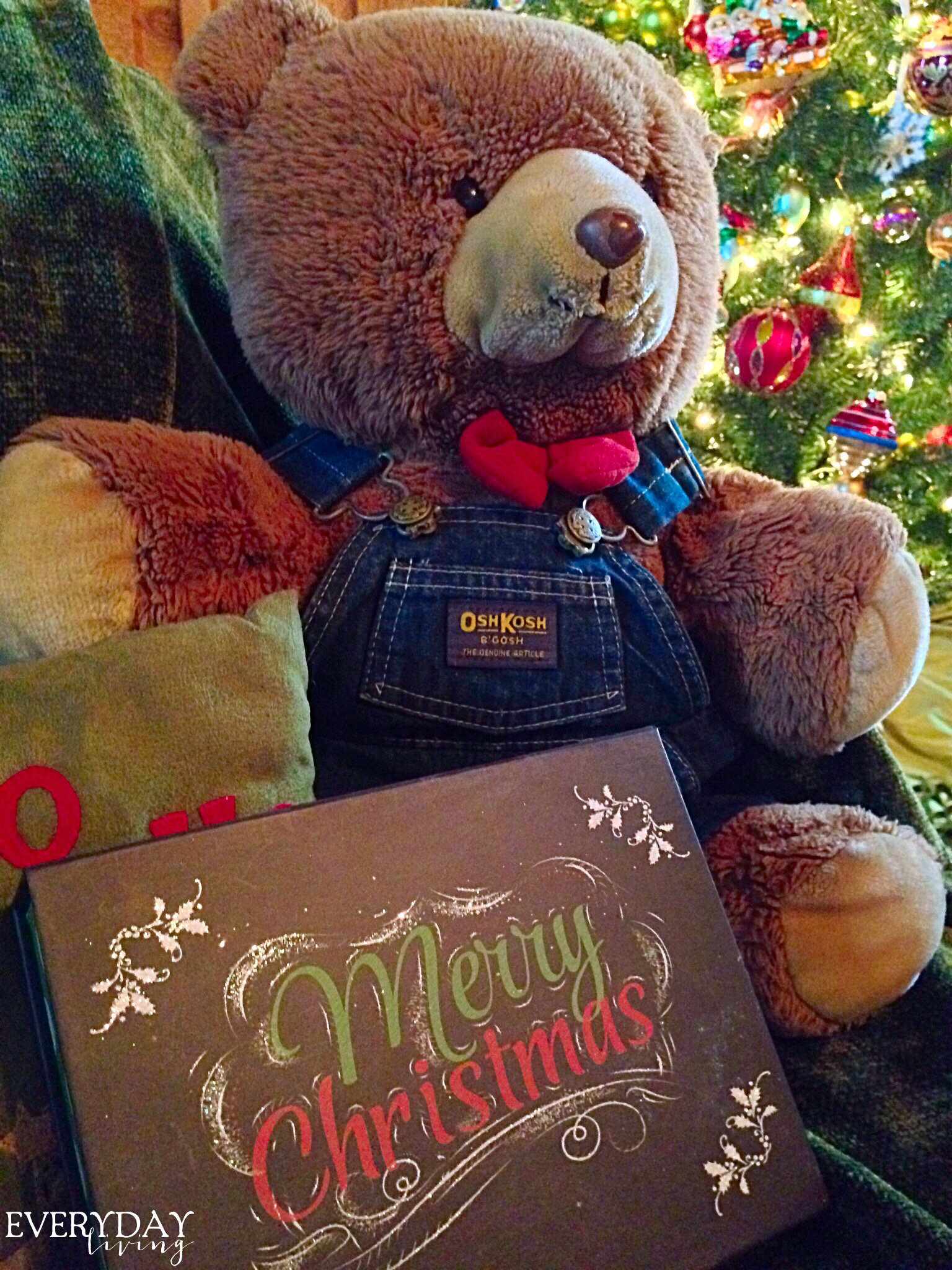 Snuggles has been a part of our family for 28 years!  He is wearing Seth's first overalls!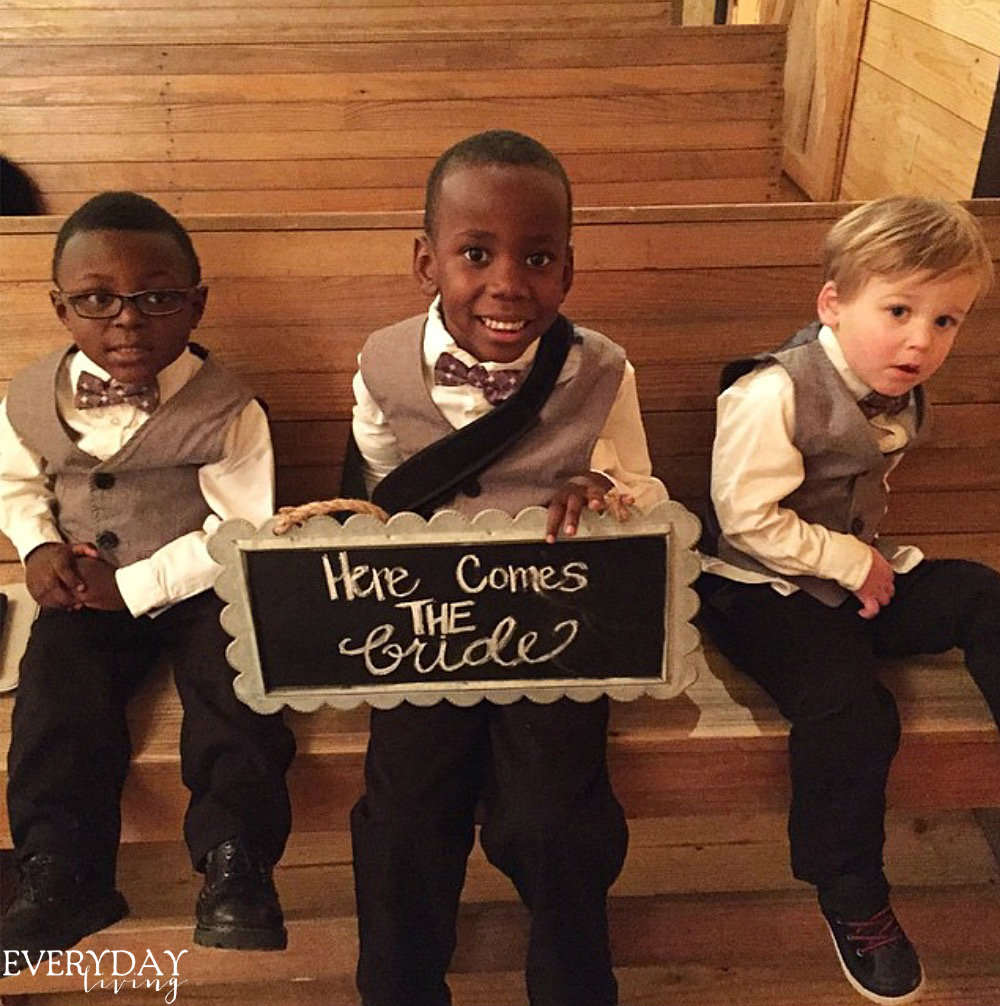 Nico, Isaiah, and Benji (our nephews) at our niece's wedding last weekend!  They were so handsome!!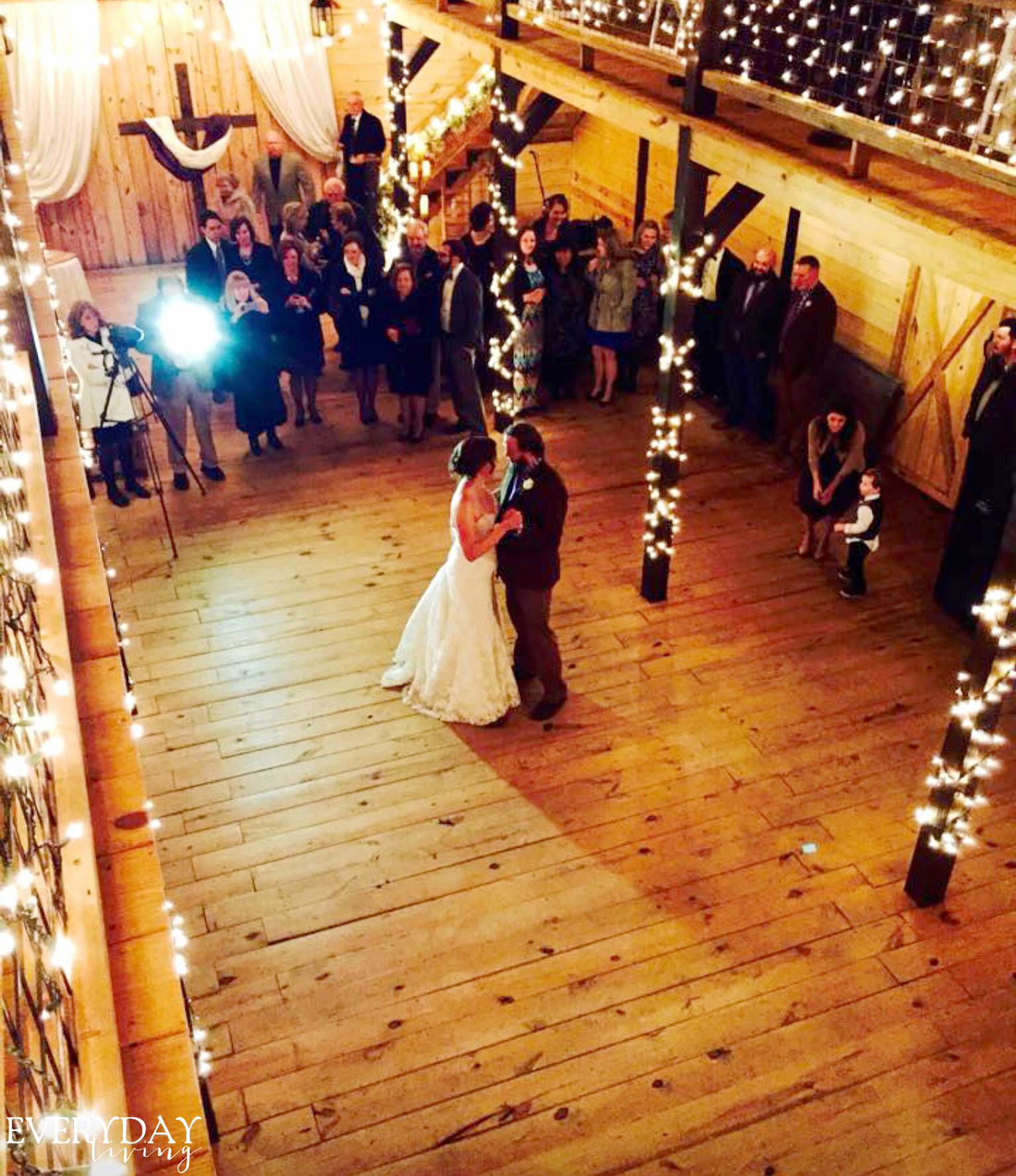 First dance for the newlyweds…Ryan and Hannah!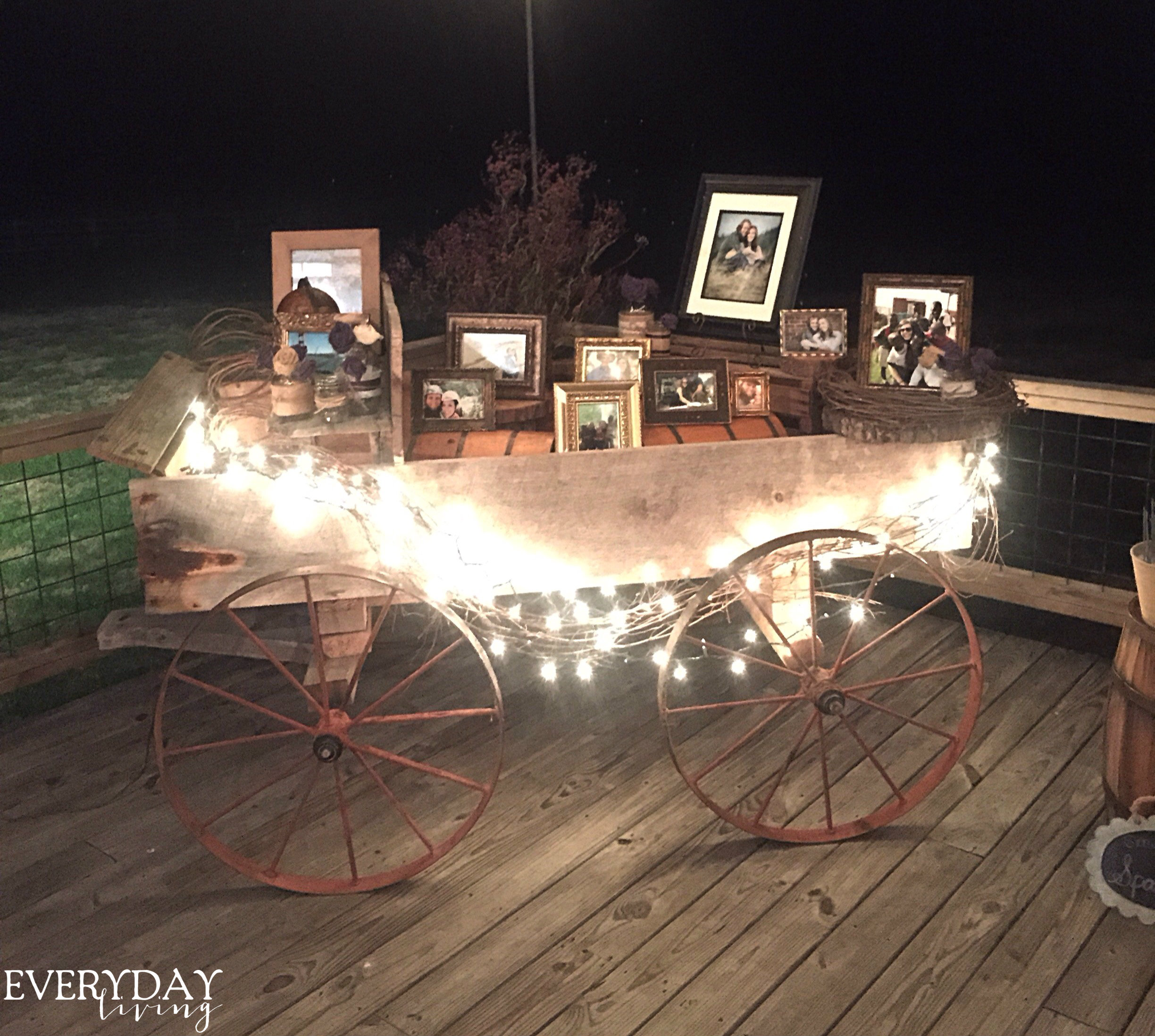 Loved the old wagon used at the reception to hold photos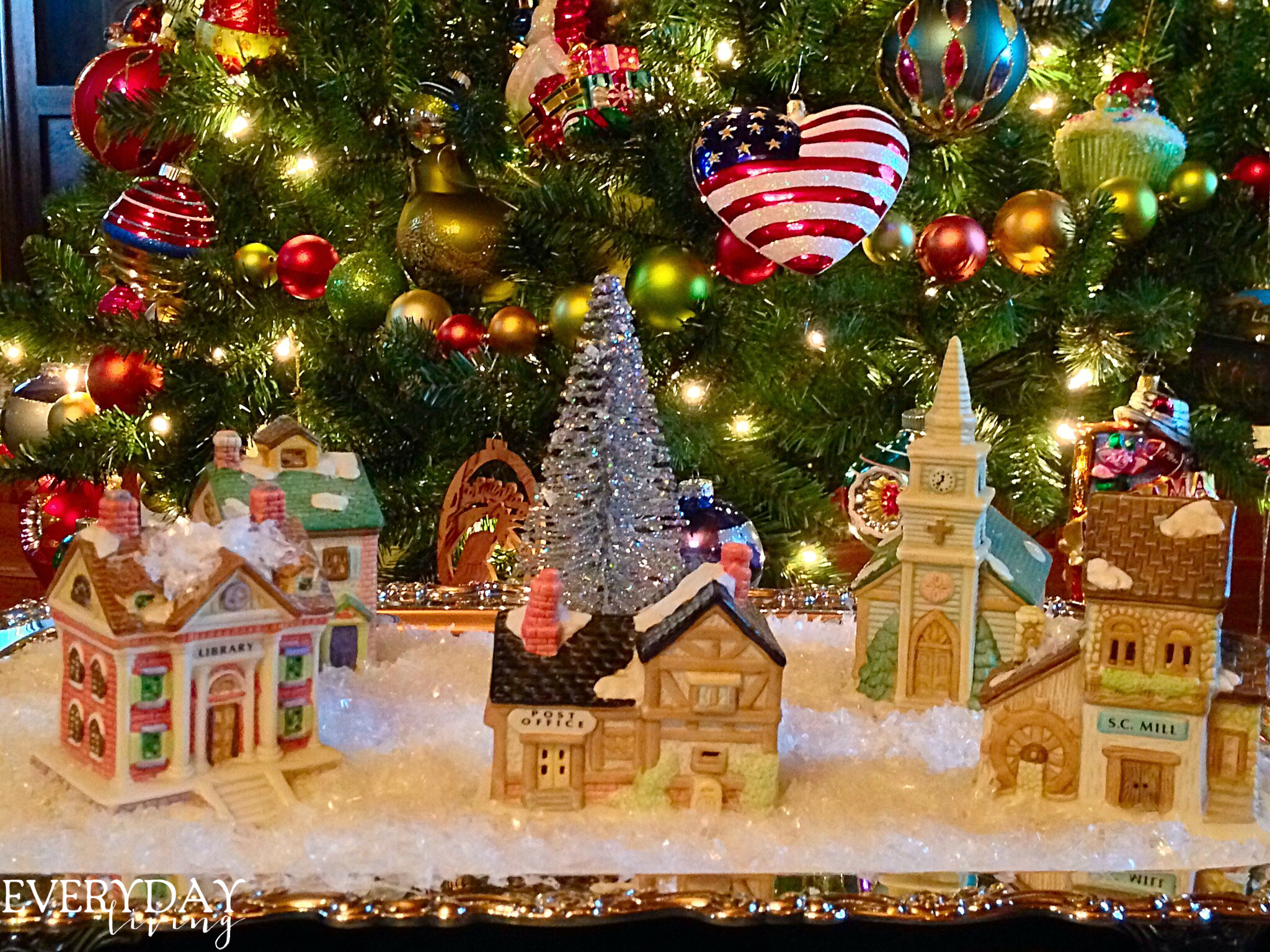 A small snow village (Mother bought me many, many Christmases ago) displayed on a silver tray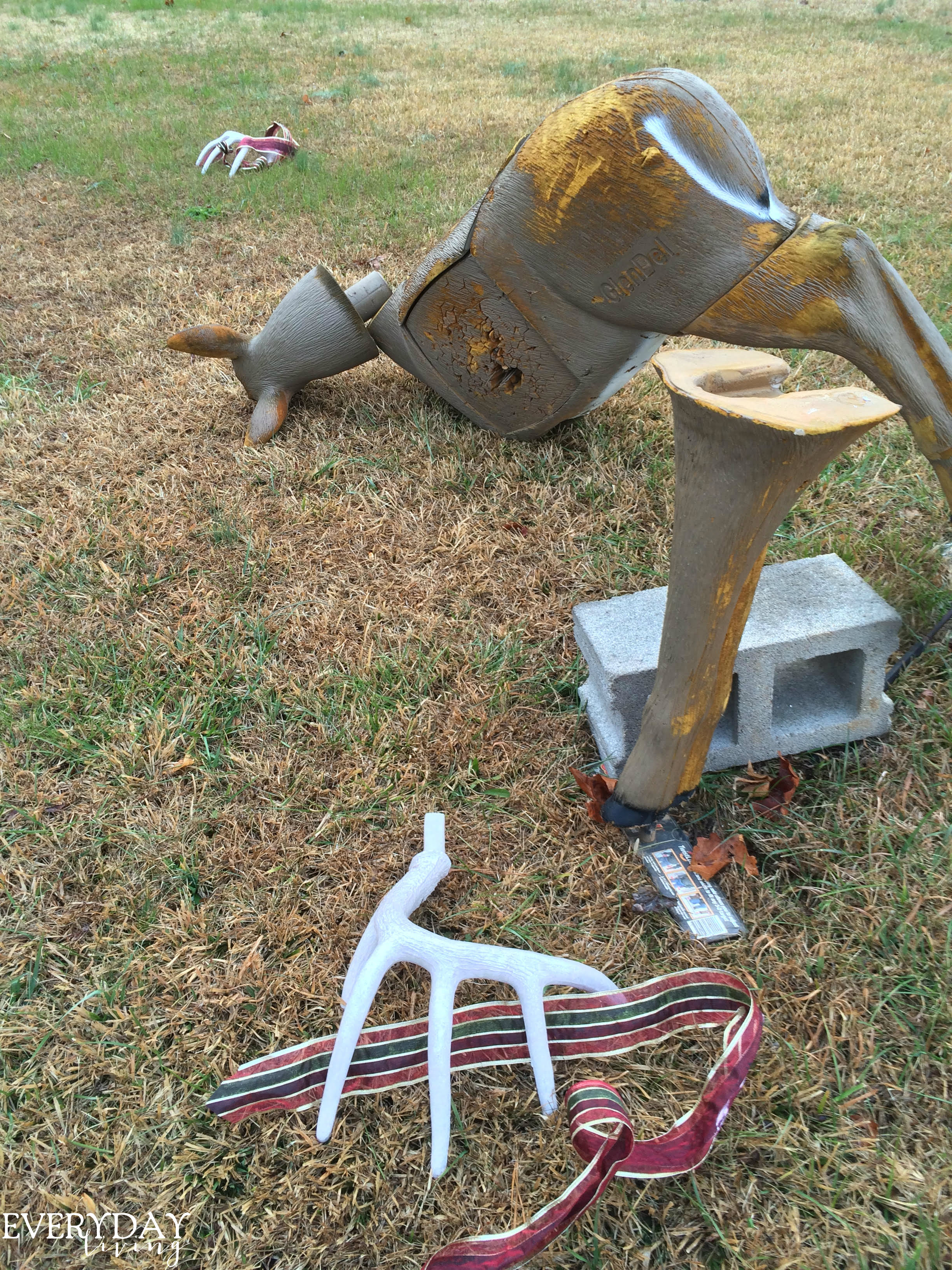 For 3 years in a row, Rudolph the Redneck Reindeer has been a victim of a challenging buck. The holidays coincide with mating season in our area. I guess the attacker went away quite proud of himself!  See him in the Christmas spirit here:  Simple + Southern Sunday No. 7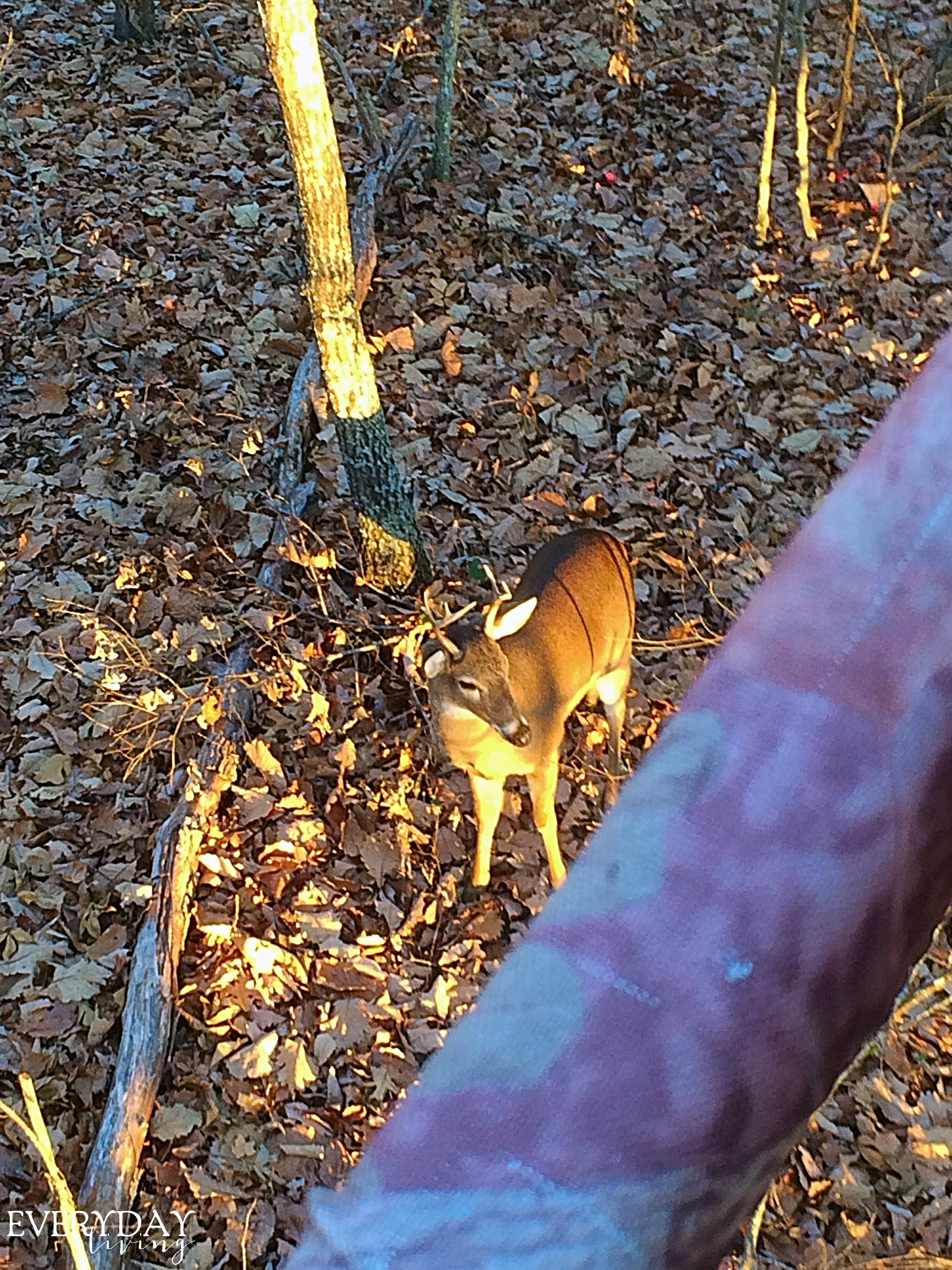 A view from about 15 feet above this guy. He had no idea anyone was around. The young man needs to grow a little.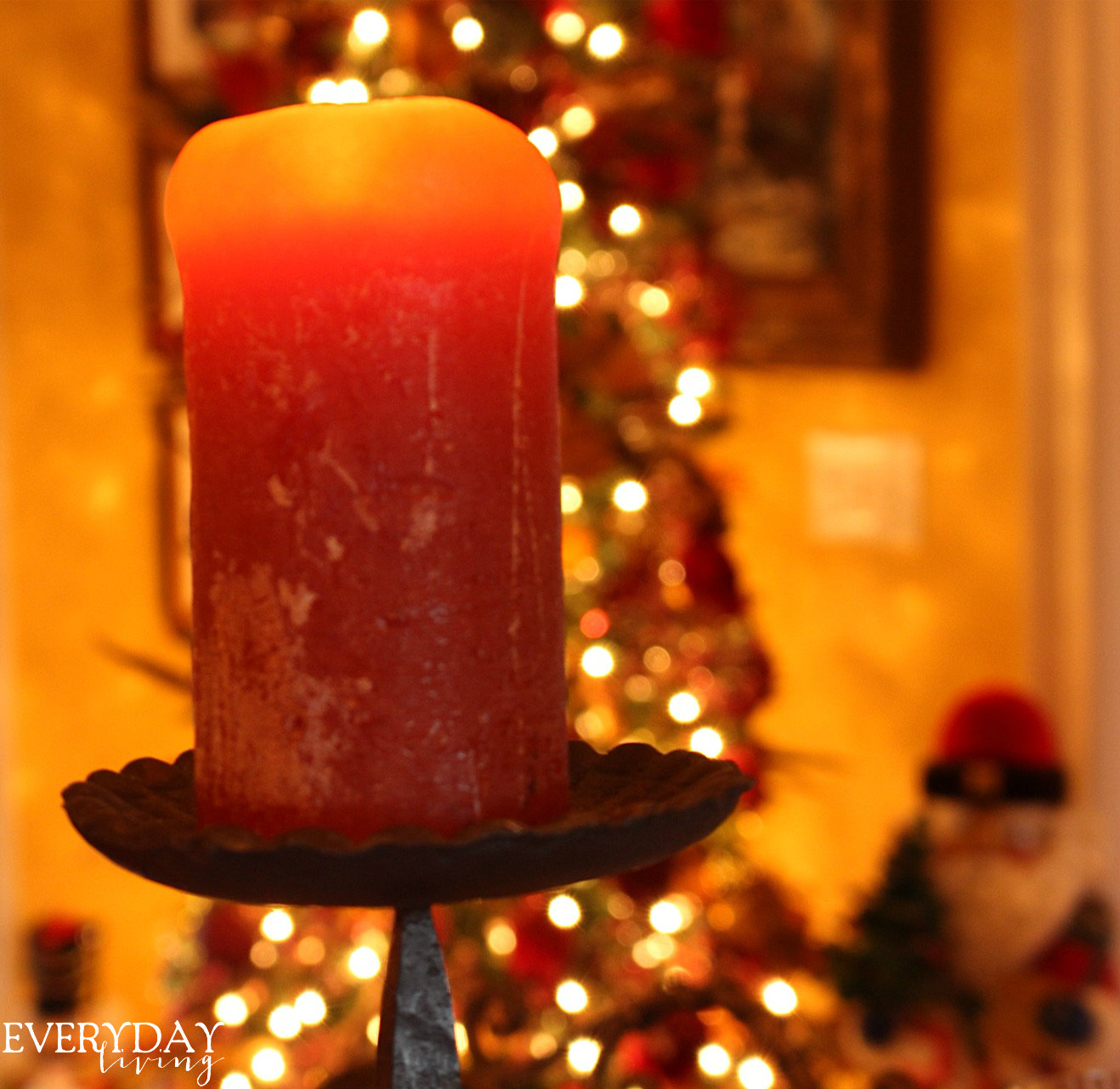 "In him was life, and the life was the light of men.
The light shines in the darkness, and the darkness has not overcome it"
John‬ ‭1‬:‭4-5‬
Advent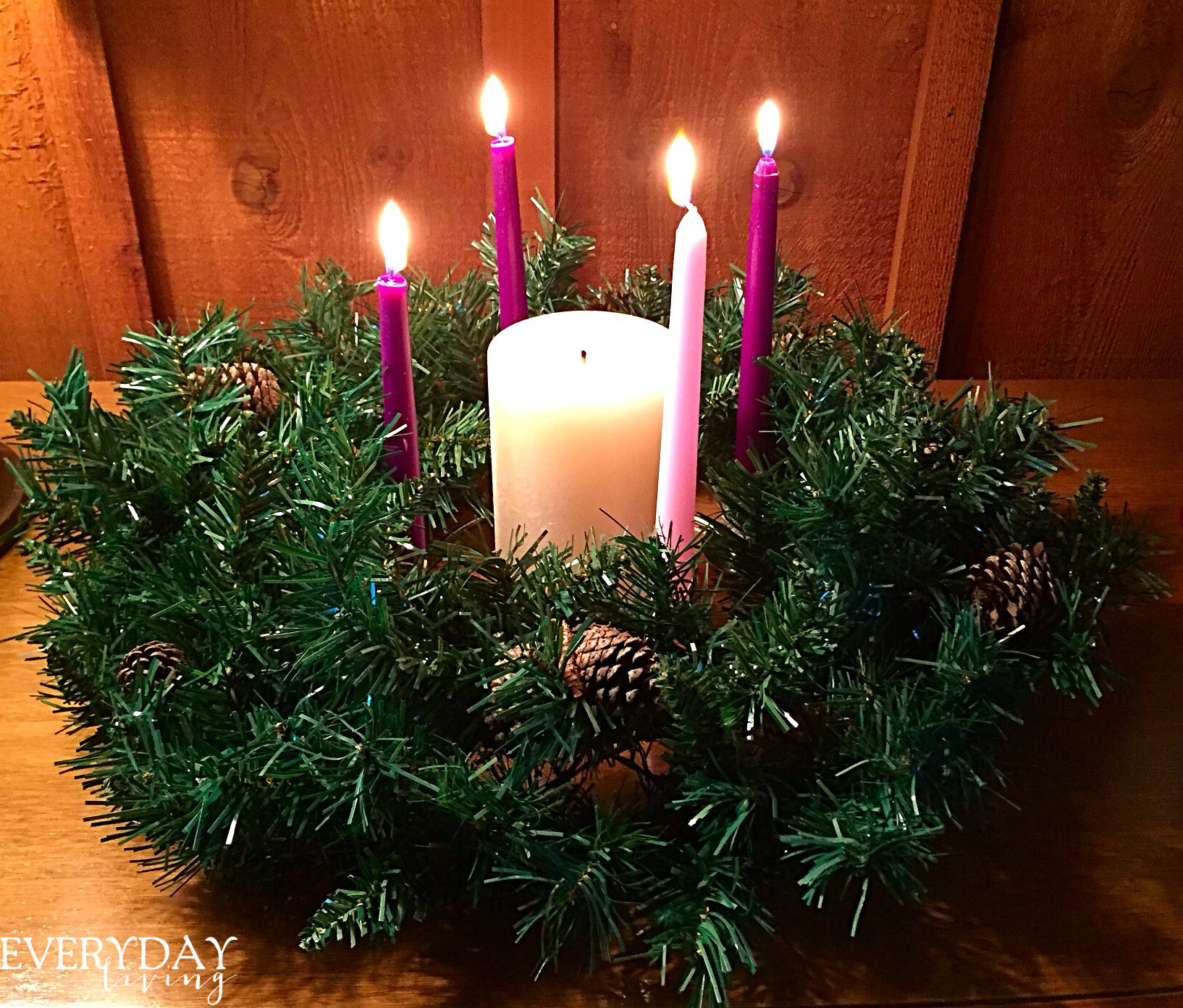 The fourth candle represents JOY.   It is our prayer that you find the true joy that only Christ can bring this Christmas season.
"My soul magnifies the Lord,
and my spirit rejoices in God my Savior,
for he has looked on the humble estate of his servant.
For behold, from now on all generations will call me blessed;
for he who is mighty has done great things for me,
and holy is his name"
Luke 1:46-49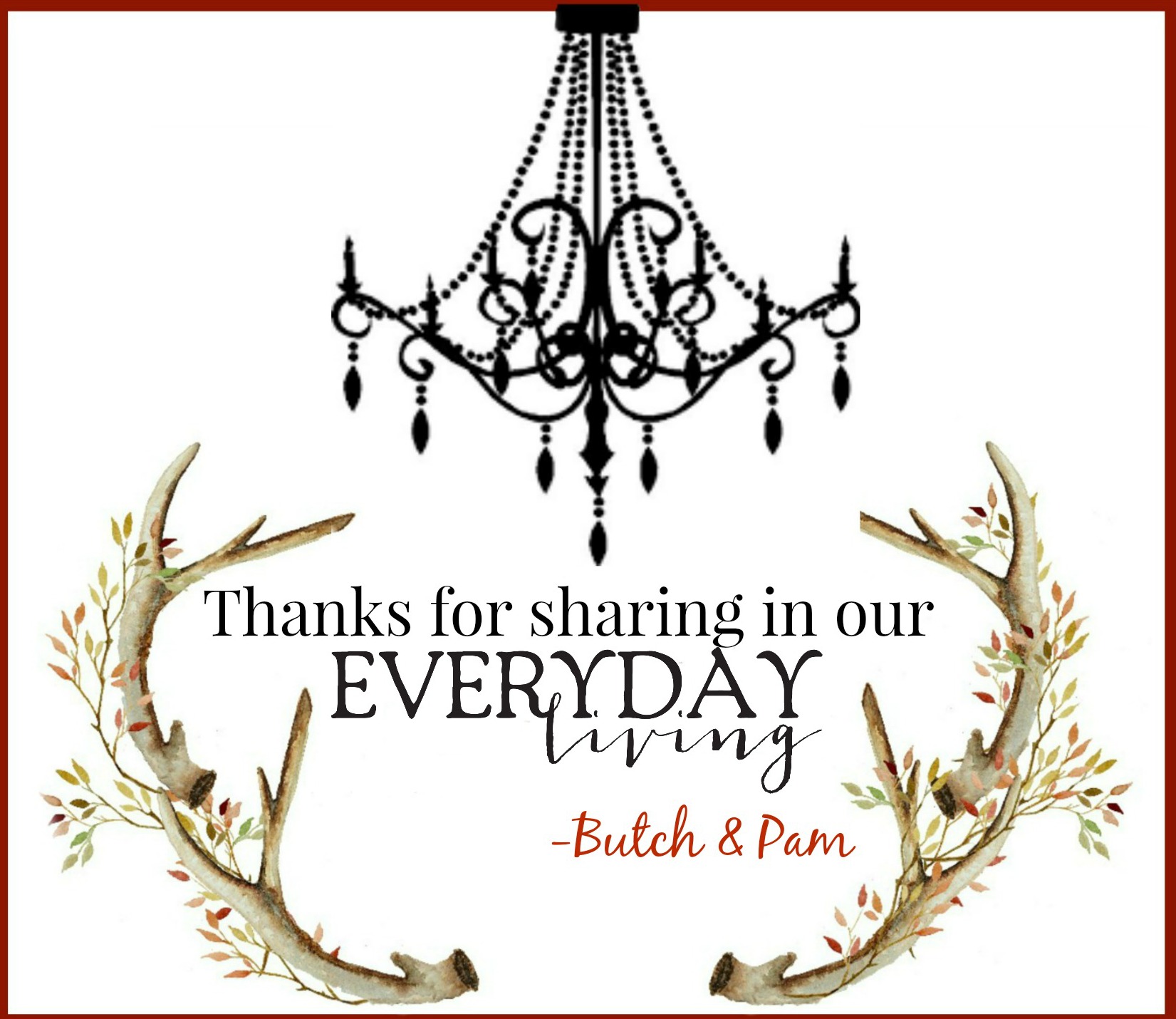 Linking with Pieced Pastimes, It's Overflowing, Be Different Act Normal, Silver Pennies , By Stephanie Lynn, Life on Lakeshore Drive, Thoughts From Alice, Creatively Living, Rustic-Refined, Three Mango Seeds, Pink When, Mod Vintage Life, Coastal Charm, Knick of Time, My Uncommon Slice of Suburbia, The Dedicated House, Dwellings-Heart of Your Home, Savvy Southern Style, Ivy and Elephants, French Country Cottage, From My Front Porch To Yours, Stone Gable, Confessions of a Plate Addict,Worthing Court, Between Naps on the Porch, Cedar Hill Farmhouse, A Stroll Thru Life, The Style Sisters, The Charm of Home, The Winthrop Chronicles, Cornerstone Confessions, A Delightsome Life, Imparting Grace, Craftberry Bush, Posed Perfection, Katherines Corner, The Vintage Farmhouse,  My Romantic Home, Chic On A Shoestring Decorating, Rooted In Thyme, Share Your Cup, Alabama Women Bloggers