"Before the mountains were brought forth,
or ever you had formed the earth and the world,
from everlasting to everlasting you are God"
Psalm 90:2
For the last sixteen years, travel has been a significant and enjoyable part of our lives.  But it hasn't always been that way.  To travel and see God's world, at one time, was only a dream.  We have been privileged to travel to many places and you can read more here: Travel.  Whether it be stateside or overseas, we try to keep our suitcases ready!  Today, we are highlighting a couple of the trips we took in 2014.  Be sure to come back for more next week!
I planned this trip and reserved a year in advance because there are only accommodations for about 60 guests.  The Triple Creek Ranch is hidden away in Montana's Bitterroot Mountains near Darby. The Bitterroot River runs nearby through the valley that stretches north and south near the Idaho border. What a privilege for us, as a family, to spend a few days at Triple Creek! The place is breathtaking and the people (the staff that we prefer to call the "ranch family") make sure you get the most from your visit.
After our visit, it was easy to see why Triple Creek Ranch was named the number one hotel in the world in the July 2014 publication of Travel and Leisure Magazine!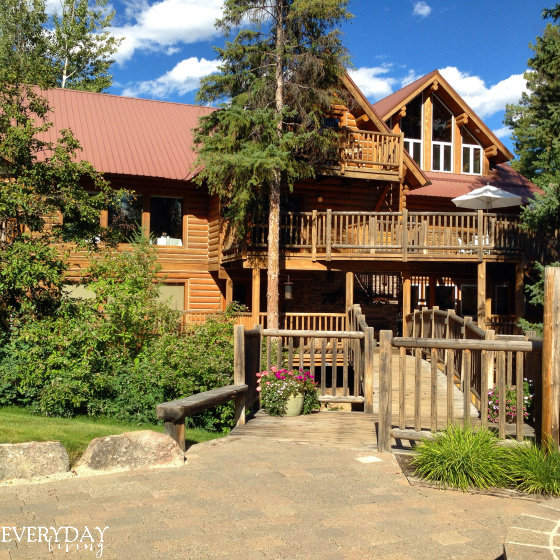 The lodge blends seamlessly with its surroundings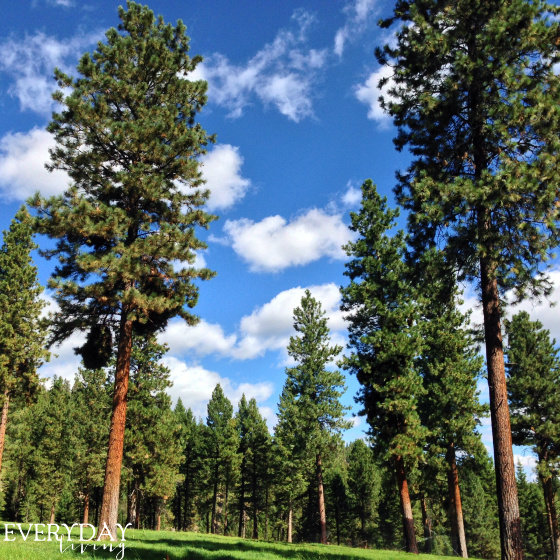 Sapphire skies with puffy white clouds form a breathtaking backdrop for the Ponderosa Pines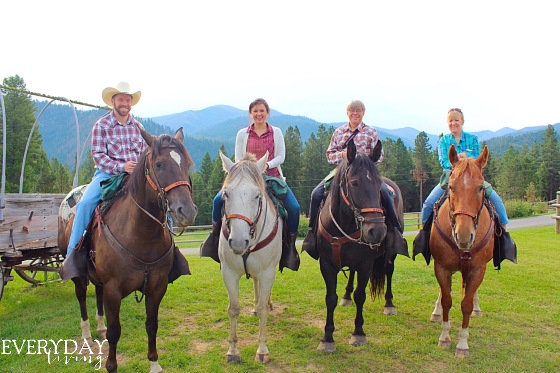 Ready for trail ride on the ranch and the Bitterroot National Forest!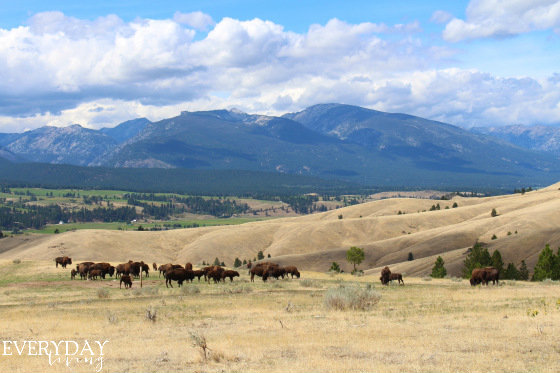 Four hour ATV ride on the 26,000 acre CB Ranch provided awesome scenery and a herd of free roaming bison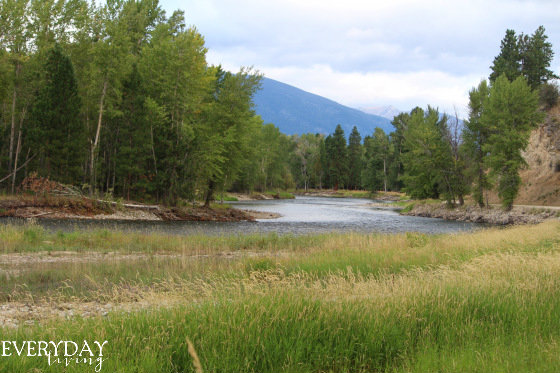 Seth captured this beautiful photo of the Bitterroot River on our wildlife and photo safari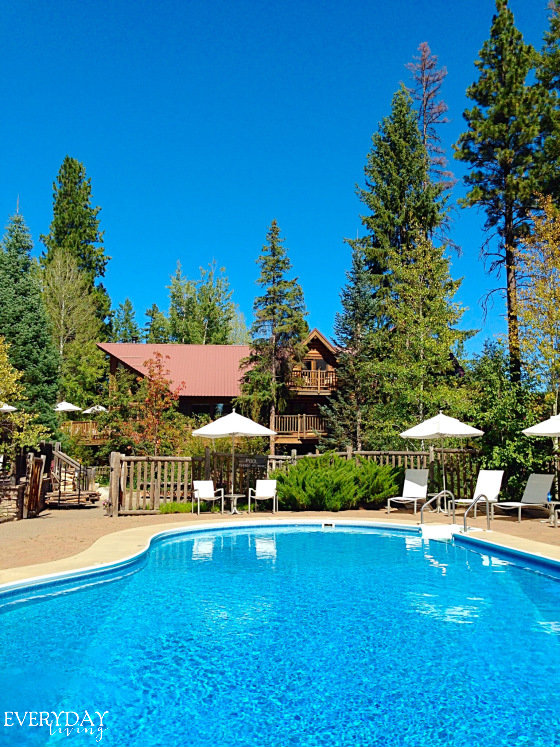 The skies are really this blue in Big Sky Country!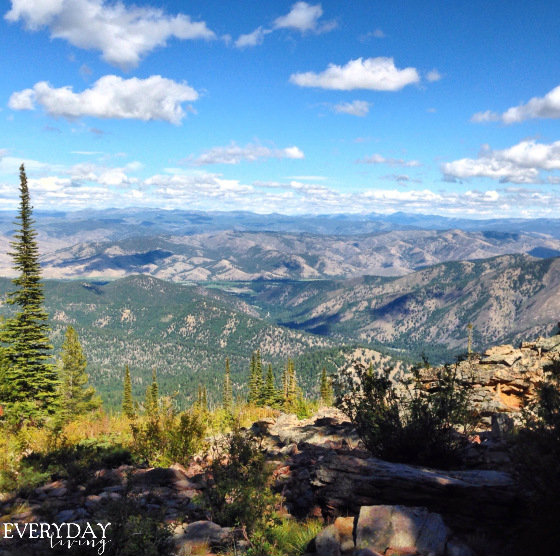 A view of the Bitterroot Valley from the Selway-Bitterroot wilderness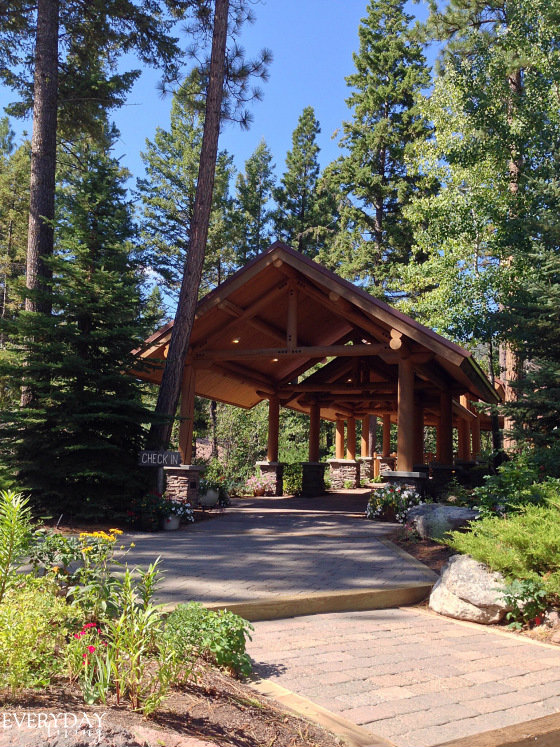 Entry to the lodge at Triple Creek Ranch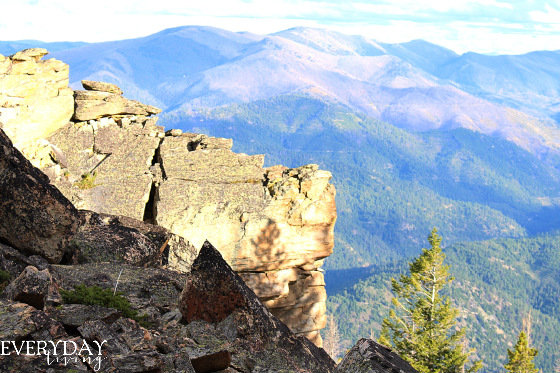 Baker Point overlooking the valley where the ranch is located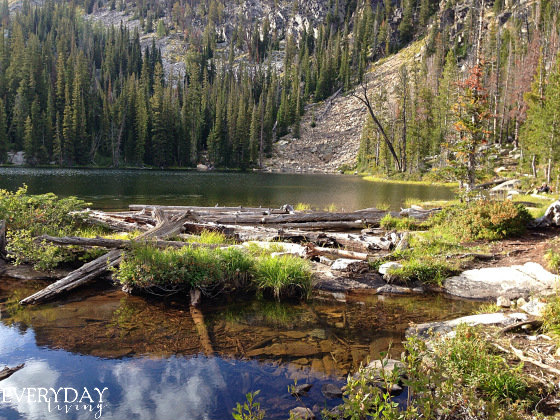 Hiked over a mile with a 1000 foot vertical climb on a rugged trail to Baker Lake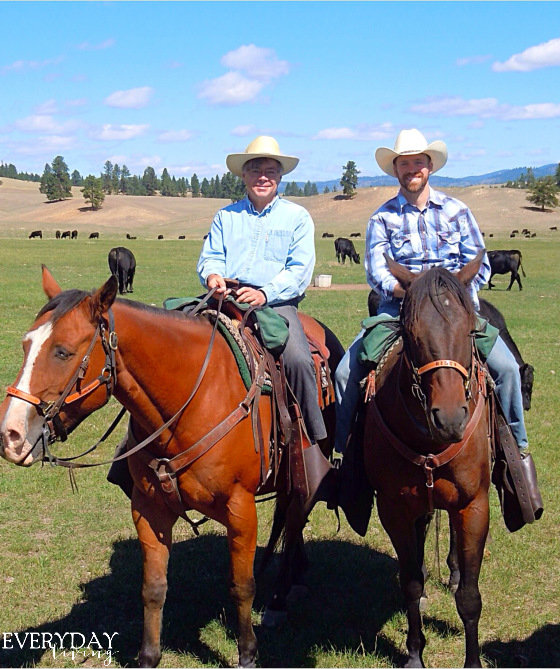 Butch riding "Deuce" and Seth on "Riley"–fulfilled a dream of being cowboys. The cattle drive was the highlight of their trip!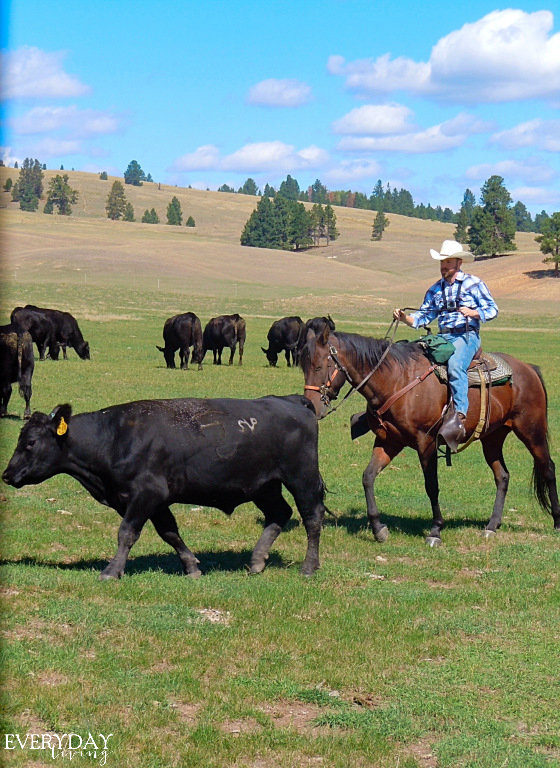 "Shoulda Been a Cowboy…"
As a developer, Butch often travels and I occasionally tag along.  I joined him for a business trip to Austin, TX the end of July and we added a couple of days for pleasure!  After spending 3 days enjoying Austin, we ventured to San Antonio and the Texas Hill Country.  It was a memorable trip that was unexpected and I highly recommend, however not in July when the temperature soared to 103!!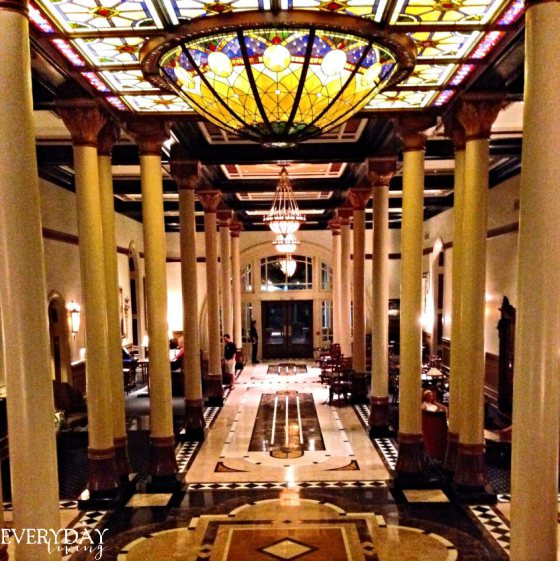 We discovered a gem of a hotel, the historic Driskill that opened in 1886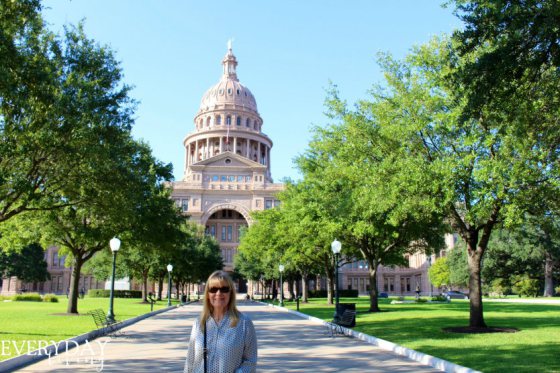 The Texas State Capitol is quite impressive!  Built in the 1880's, it is the sixth tallest State Capitol building and one of a few that is taller than the U.S. Capitol in Washington.  Now listed in the National Register of Historic Places, the complex sits on 50+ acres just south of the University of Texas "hook 'em horns" campus.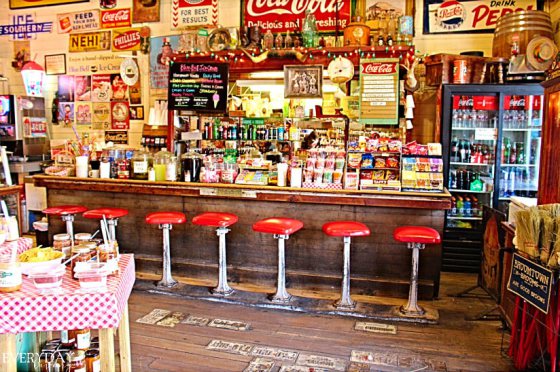 Gruene (pronounced Green) is a small, but charming historic area on the north edge of New Braunfels. Much to see here and it seems to attract thousands of visitors each year. The general store alone is worth a stop!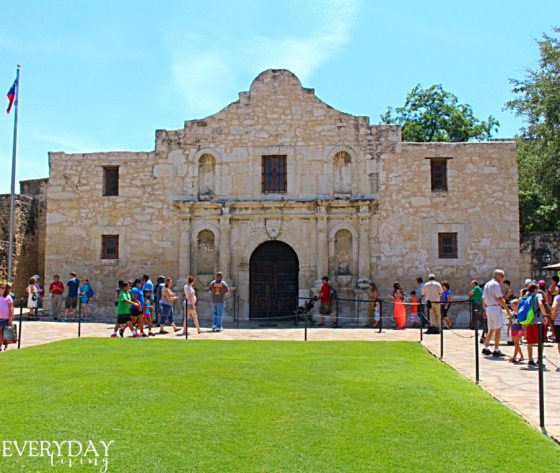 We had heard stories about the Alamo that suggested there was not much to see– some even said they would skip it altogether.  We are so glad we decided to go because to the contrary, we found it very interesting and rich in history.  Certainly the compound doesn't cover a square mile and take hours to see, but it was well worth our time.  Maybe our low expectations caused us to be pleasantly surprised!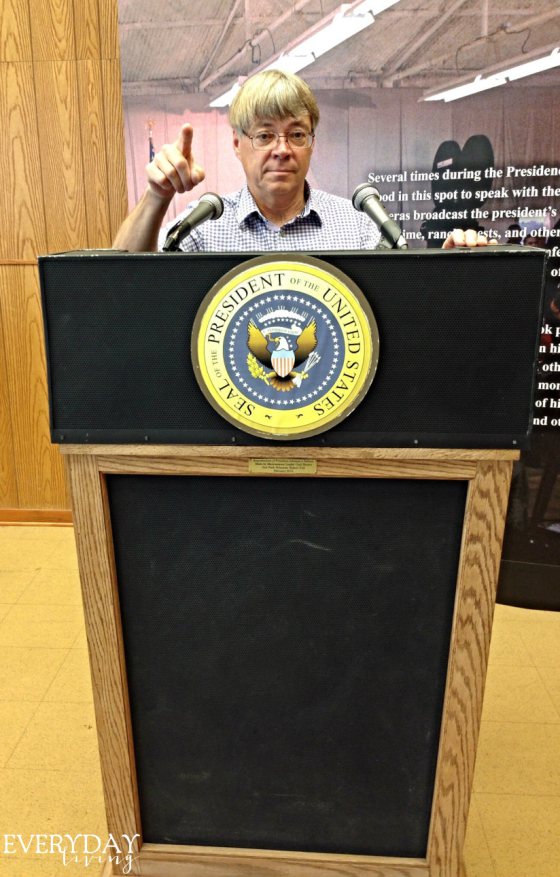 Both of us being history buffs, we really enjoyed touring the ranch known as the Texas White House during Lyndon Johnson's presidency!  This is the podium where many press conferences were held during his presidency. Butch for president, perhaps????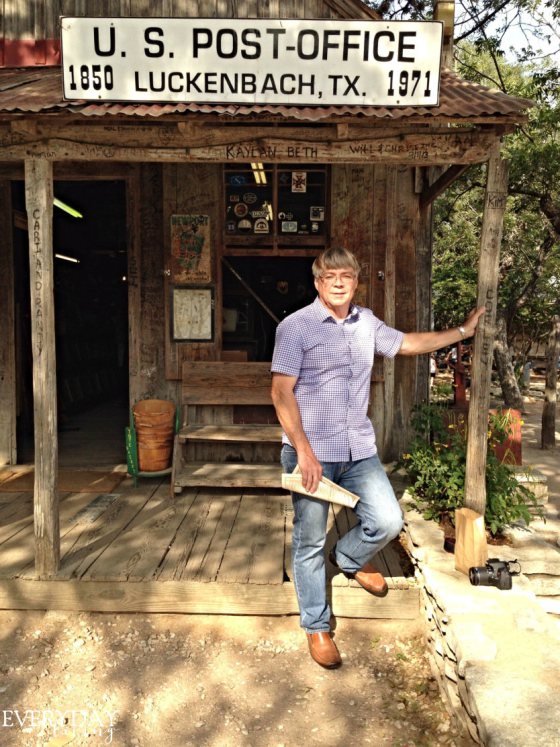 Most of us know Luckenbach only through the lyrics of a Waylon Jennings song.  Since it's not officially a town, being unincorporated, the best description comes from the terminology found in the Luckenbach Moon, a regular publication from Luckenbach, that coins it "a state of mind".  To describe it as interesting would be a gross understatement.  It is almost guaranteed that if you stay very long, music will fill the air.  In reality, you could make the rounds with a short 10 minute walk, hop in, or on your ride, and be on your way.  But the place captures you and gives no choice but to stay a little longer.  We love their slogan:  "Everybody is somebody in Luckenbach".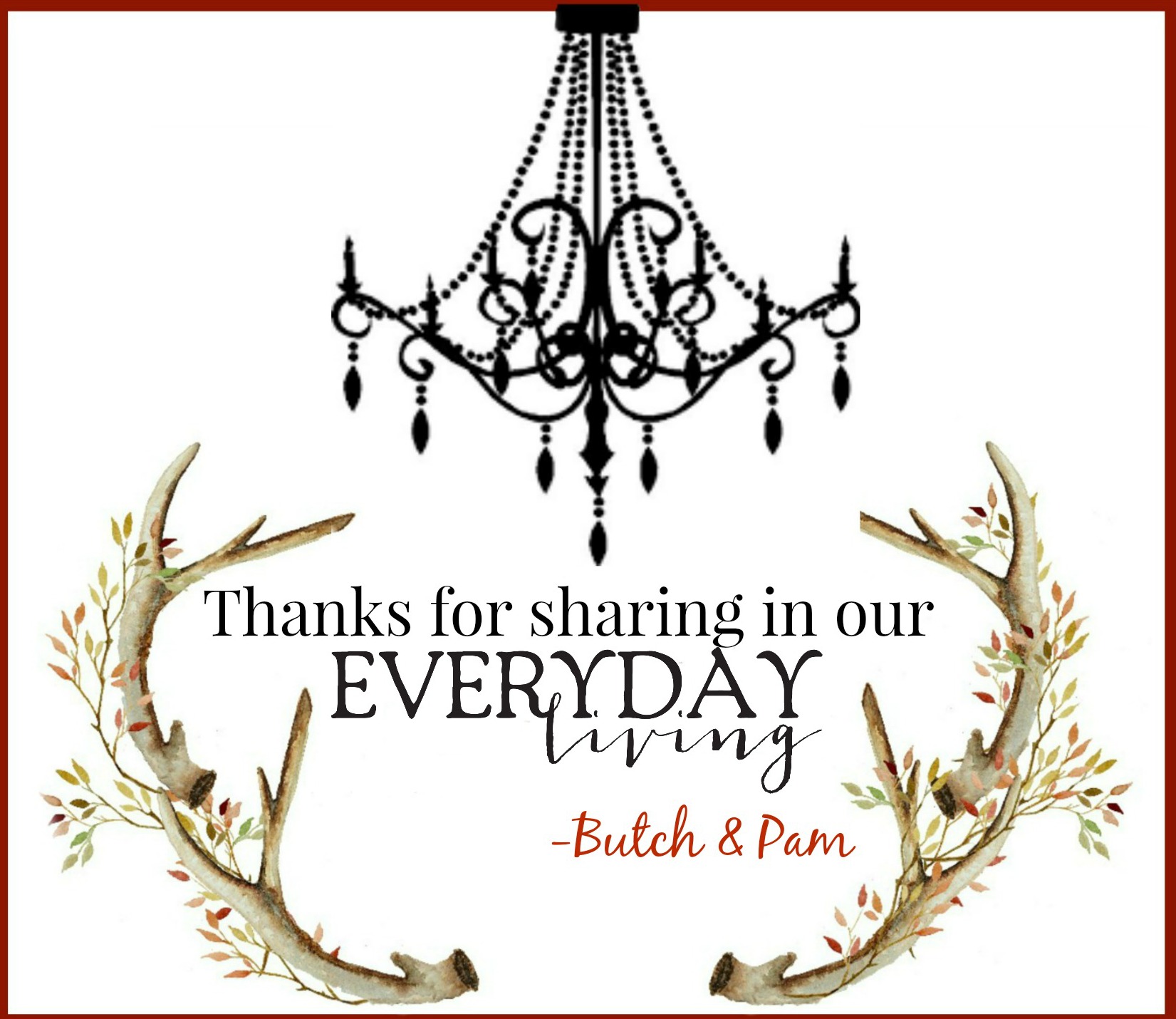 Linking with Pieced Pastimes, It's Overflowing, Be Different Act Normal, Silver Pennies , By Stephanie Lynn, Life on Lakeshore Drive, Thoughts From Alice, Creatively Living, Rustic-Refined, Three Mango Seeds, Pink When, Mod Vintage Life, Coastal Charm, Knick of Time, My Uncommon Slice of Suburbia, The Dedicated House, Dwellings-Heart of Your Home, Savvy Southern Style, Ivy and Elephants, French Country Cottage, From My Front Porch To Yours, Stone Gable, Confessions of a Plate Addict,Worthing Court, Between Naps on the Porch, Cedar Hill Farmhouse, A Stroll Thru Life, The Style Sisters, The Charm of Home, The Winthrop Chronicles, Cornerstone Confessions, A Delightsome Life, Imparting Grace, Craftberry Bush, Posed Perfection, Katherines Corner, The Vintage Farmhouse,  My Romantic Home, Chic On A Shoestring Decorating, Rooted In Thyme, Share Your Cup, Alabama Women Bloggers