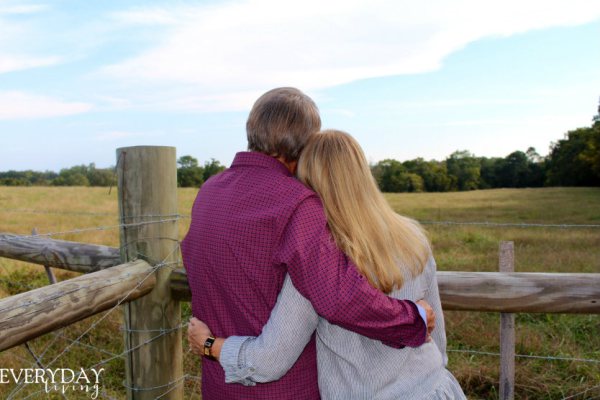 Not only is every person on the planet as different as snowflakes, we all experience great differences in everyday living. No two lives the same, no two days exactly alike. "Everyday Living" is the title of a song written in the early 90's. The lyrics came from simple observances and knowledge of a few things going on in daily lives of friends and acquaintances.  Of the millions of daily experiences, you can only pick a few to write about in a 3 or 4 minute song. One unique thing about this inexhaustible list of life's events is that there is One who understands, relates to, and is completely aware of each of them. Life by life, year by year, month by month, day by day, and moment by moment.
The expected and the unexpected; all a part of everyday living. We hope to share some of our everyday living, past and present, as we continue this journey.
And in time, maybe we will include all the lyrics to the song that gave rise to this idea.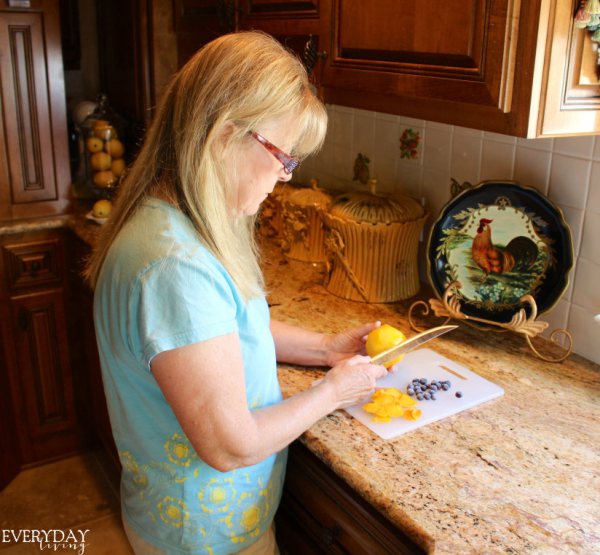 Fixin' breakfast…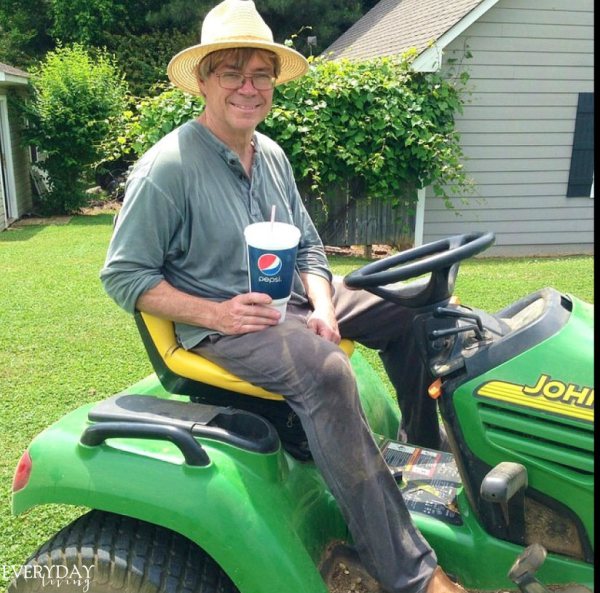 Cuttin' grass…
What you've just read and seen above is actually our first post from one year ago. A very "catchy" commercial centers on the fact that life comes at you fast, and truly it does. If God allows, we'd love to continue sharing bits and pieces of our everyday living and we pray you are blessed in yours.
Many thanks to all of you for spending time with us this past year. As for the song that gave rise to our blog, it is a privilege to share the lyrics with you, followed by a few highlights of things shared over the past 12 months.
We celebrated everyone's birthday…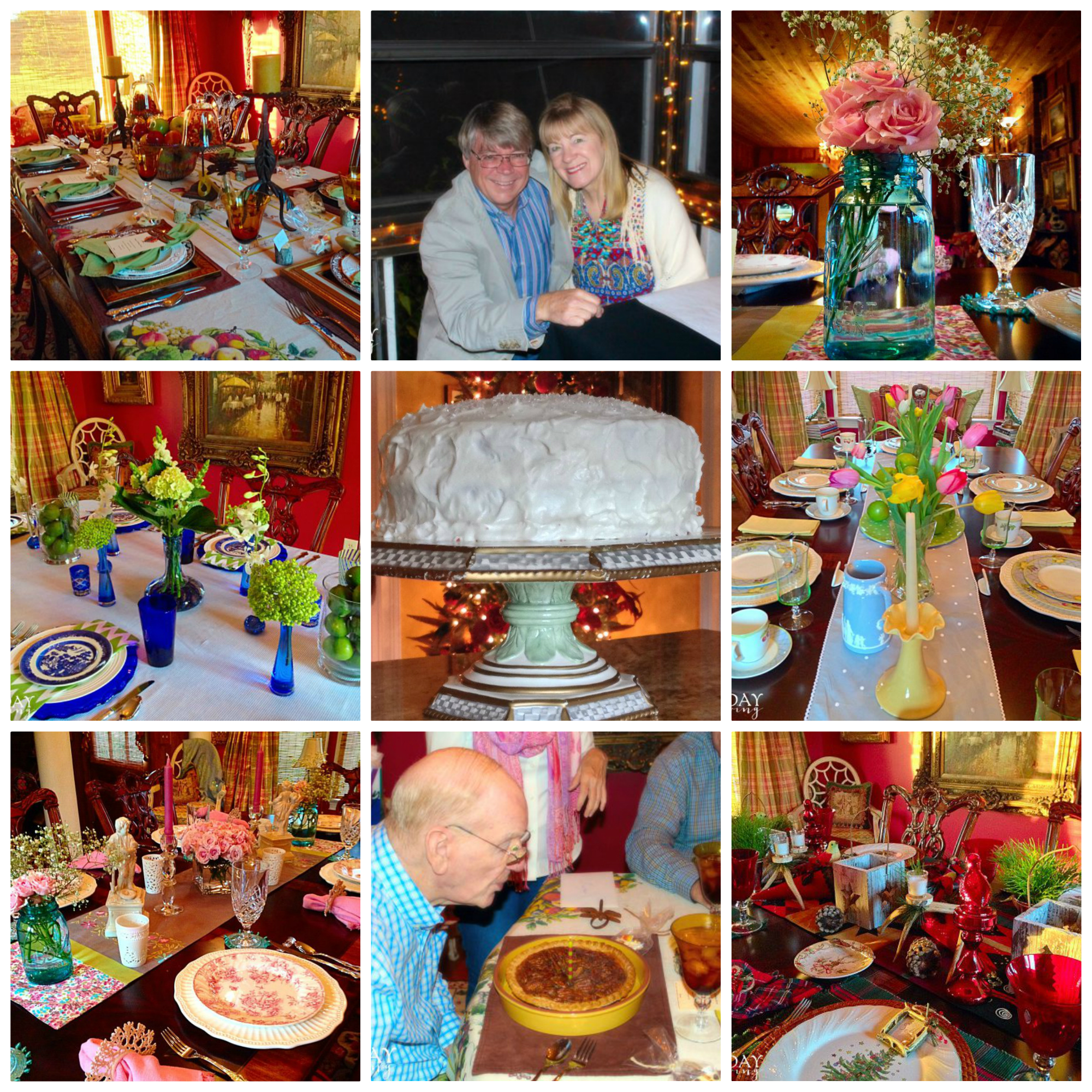 And all of the holidays…
 Traveled to many beautiful places…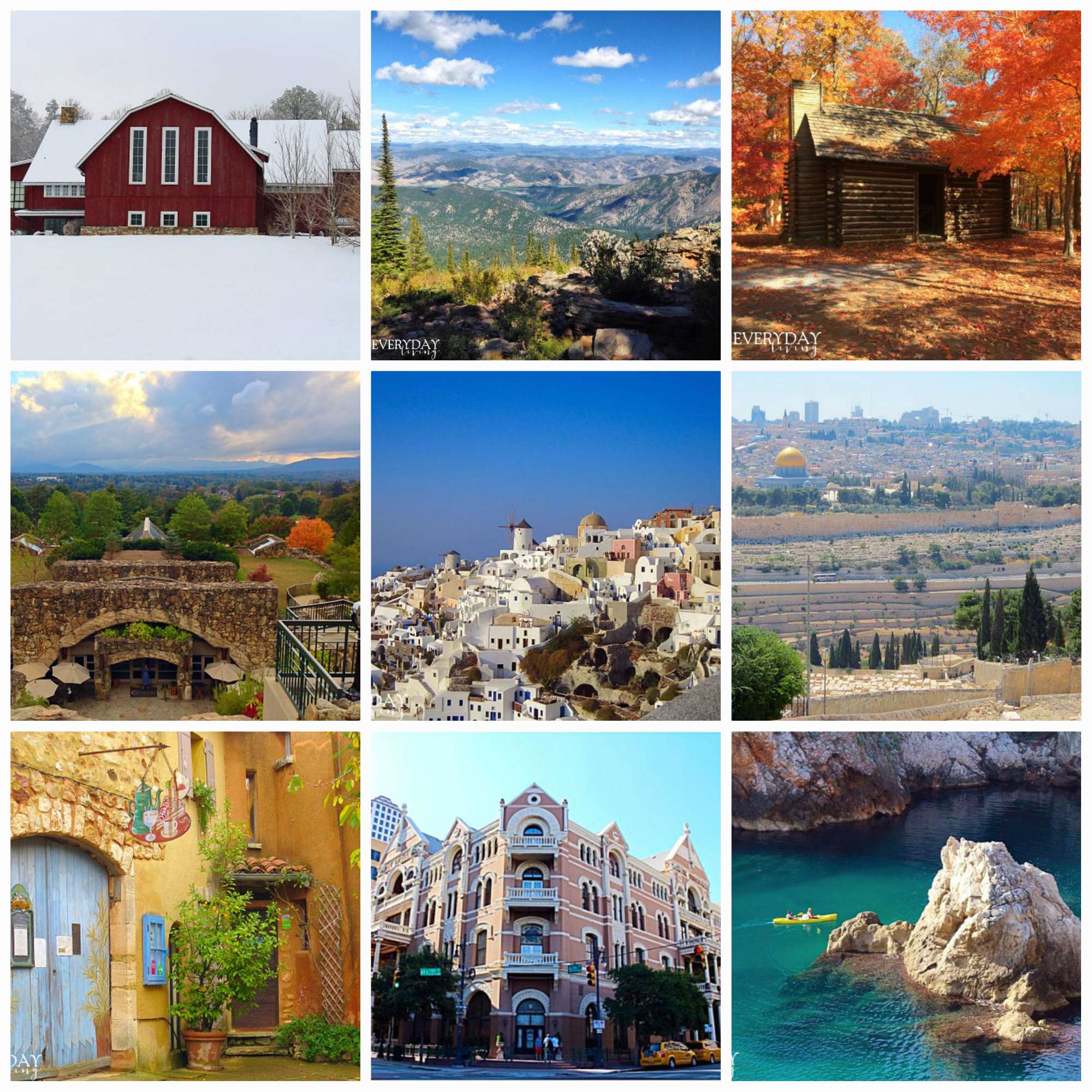 Decorated 52 tables…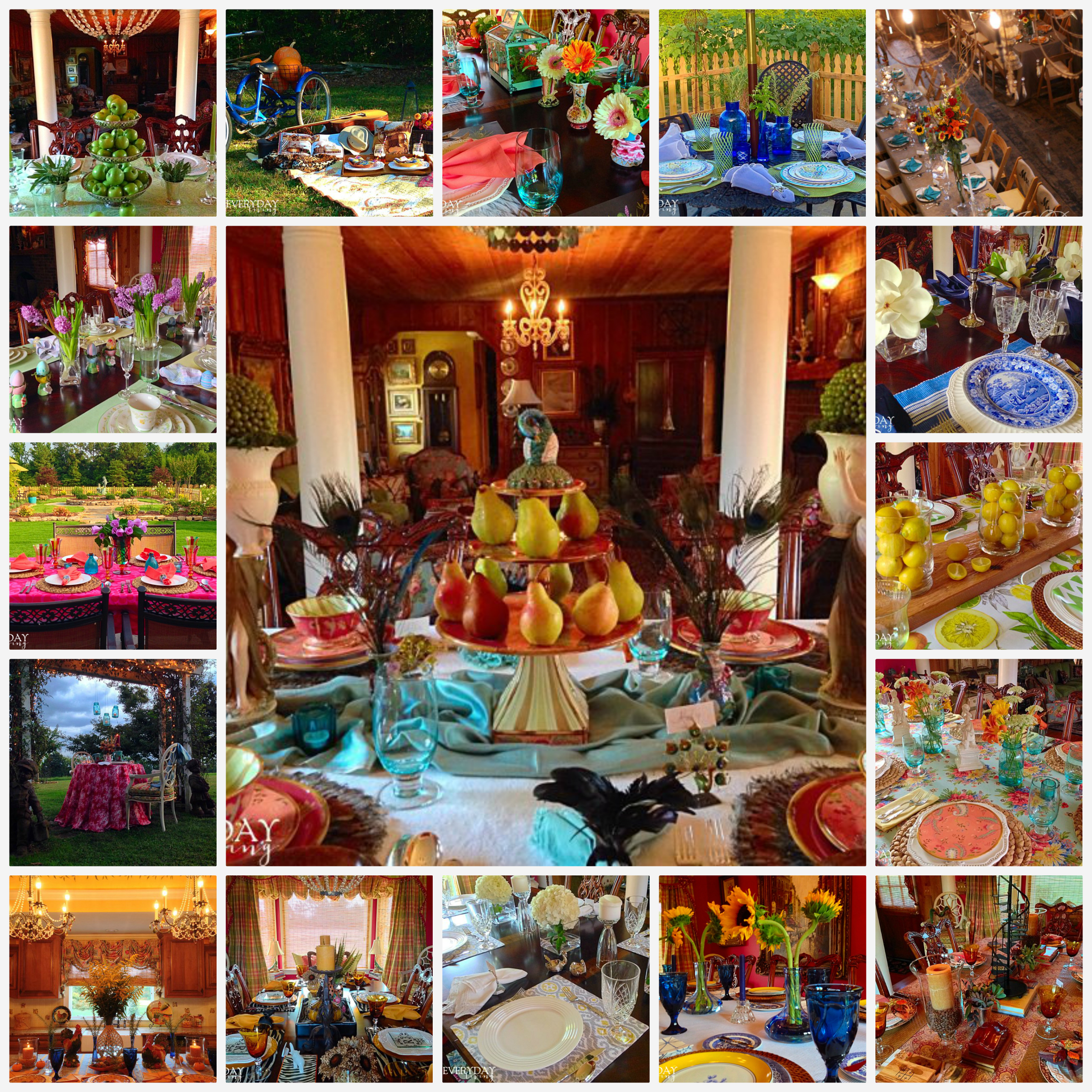 And everything in between…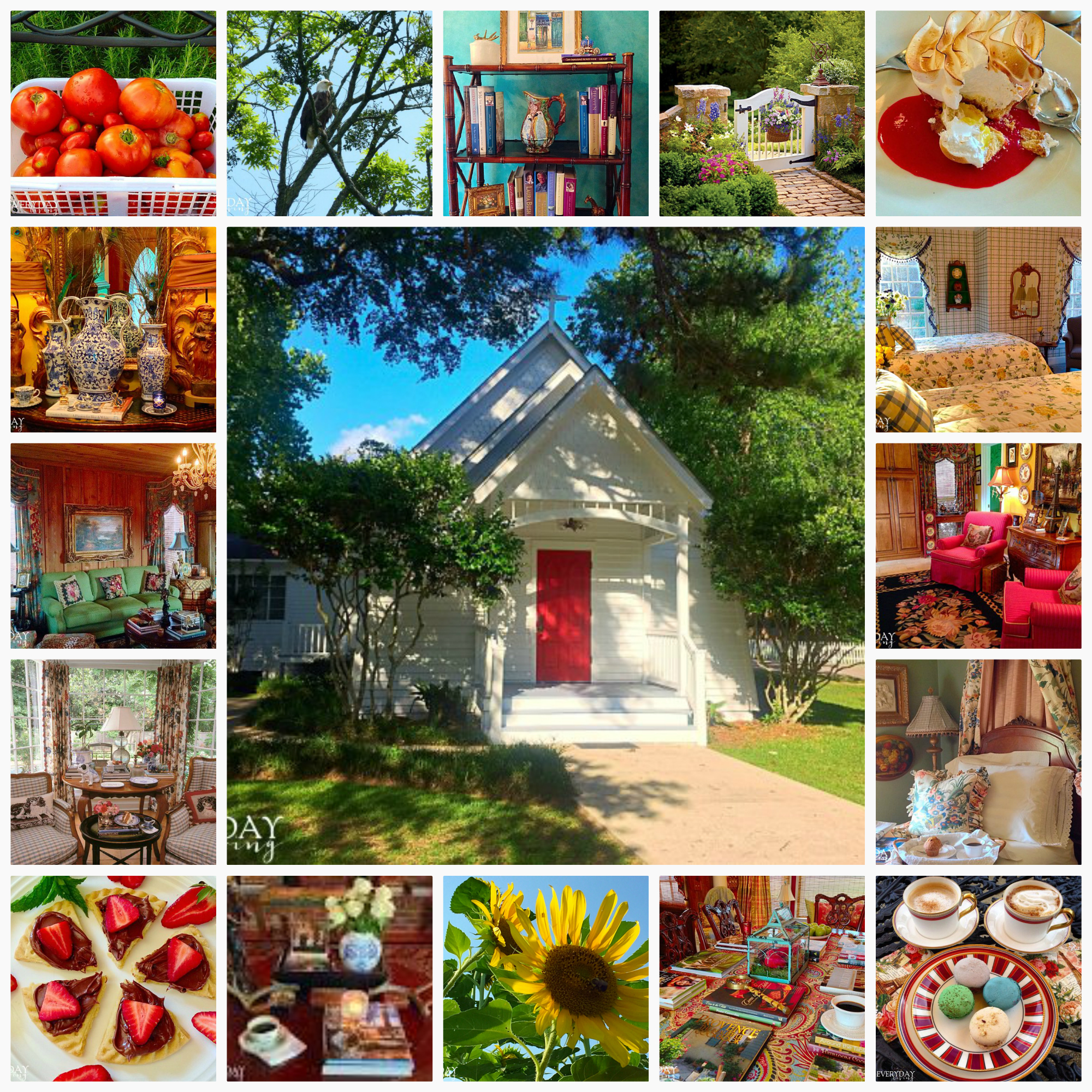 It's been a fun year in our everyday living!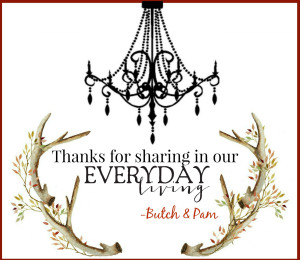 Linking with Pieced Pastimes, Silver Pennies, Life on Lakeshore Drive, Thoughts From Alice, Mod Vintage Life, Coastal Charm, My Uncommon Slice of Suburbia, The Dedicated House, Dwellings-Heart of Your Home, Savvy Southern Style, Ivy and Elephants, French Country Cottage, From My Front Porch To Yours, Stone Gable, Confessions of a Plate Addict, Worthing Court, Between Naps on the Porch, Cedar Hill Farmhouse, A Stroll Thru Life, The Charm of Home, Cornerstone Confessions, A Delightsome Life, Imparting Grace, Posed Perfection, Katherines Corner, My Romantic Home, Rooted In Thyme, Share Your Cup, The Enchanting Rose, Alabama Women Bloggers, 21 Rosemary Lane, Northern Nesting, Cozy Little House, Rattlebridge Farm, The Turquoise Home, My Flagstaff Home, In The New House, Natasha in Oz, Vintage Refined, Karens Up On The Hill, Grammie Time