I am about to share with you all something I don't think I have shared before.  You ready?  Ok, here goes.  I love shoes.  And I have for as long as I can remember!! As a little girl, excitement would overtake me when I got a new pair of shoes for the beginning of a school year!   They were my pride and joy-I took extra care so as not to scuff, because they had to last unless my feet had a growing spurt!  And then Easter would roll around and it would be time for more new shoes!  I would get a pair of patent leather shoes only to be worn to church or special occasions!  Those two annual shopping trips stand out so vividly in my mind…I couldn't wait to be seen in my new shoes! Because she believed you needed good shoes for those childhood years, my mother always took us downtown to our nicest shoe store.  Does anyone remember Buster Brown?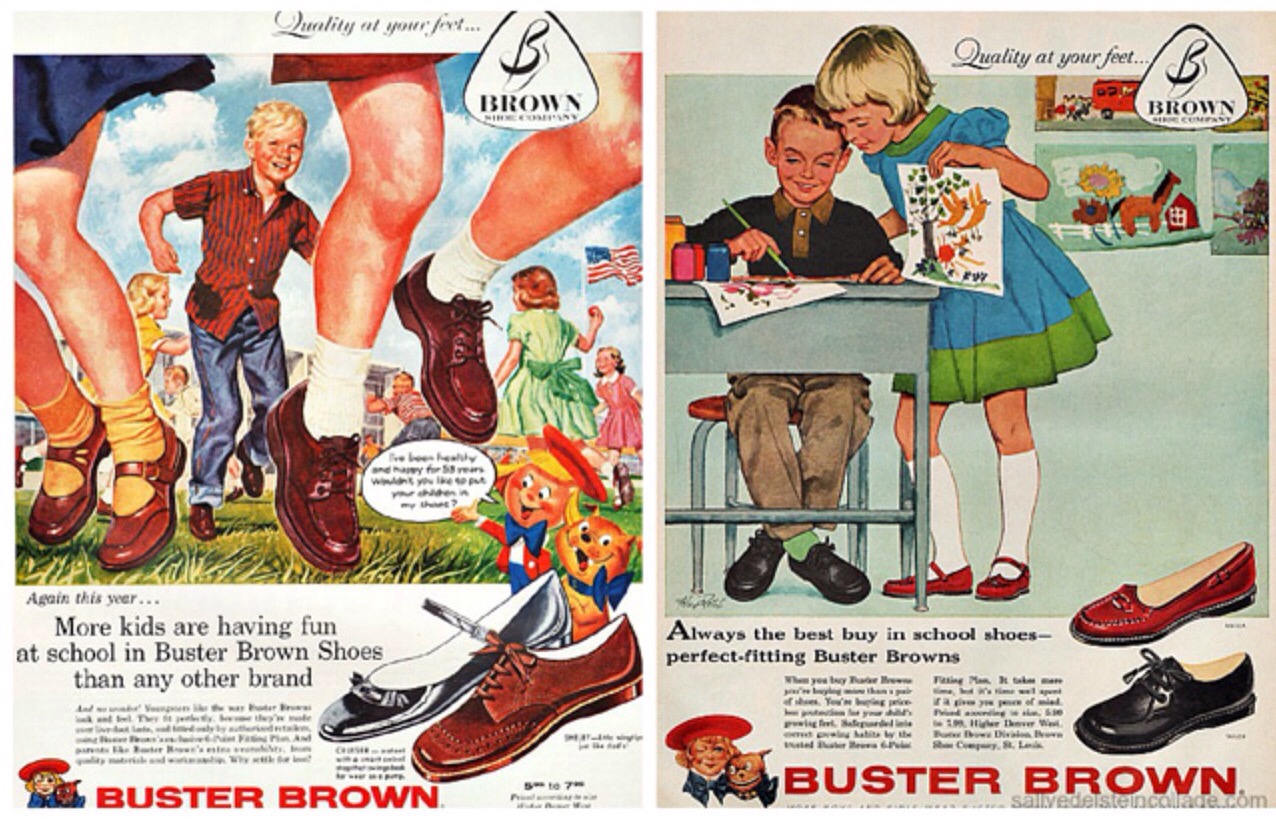 Now let's fast forward a few years…as a young bride with my first job, my love for shoes only grew to somewhat of an obsession. I always wanted the highest heels because it made this short girl walk a little taller!
As years passed, I was teased about my shoes and would be asked how many pair I owned.  When I taught ladies' Sunday School, they often teased me and said that shoes would replace flowers at my funeral…and that they would divide them amongst themselves.  They knew me too well!
I can no longer wear high heels for any length of time, my feet hurt too bad. But I still enjoy a pretty pair of shoes and I do think they can be an art form!  I must say I am more sensible these days and purchase shoes more out of necessity.  I do still have moments of weakness and indulge.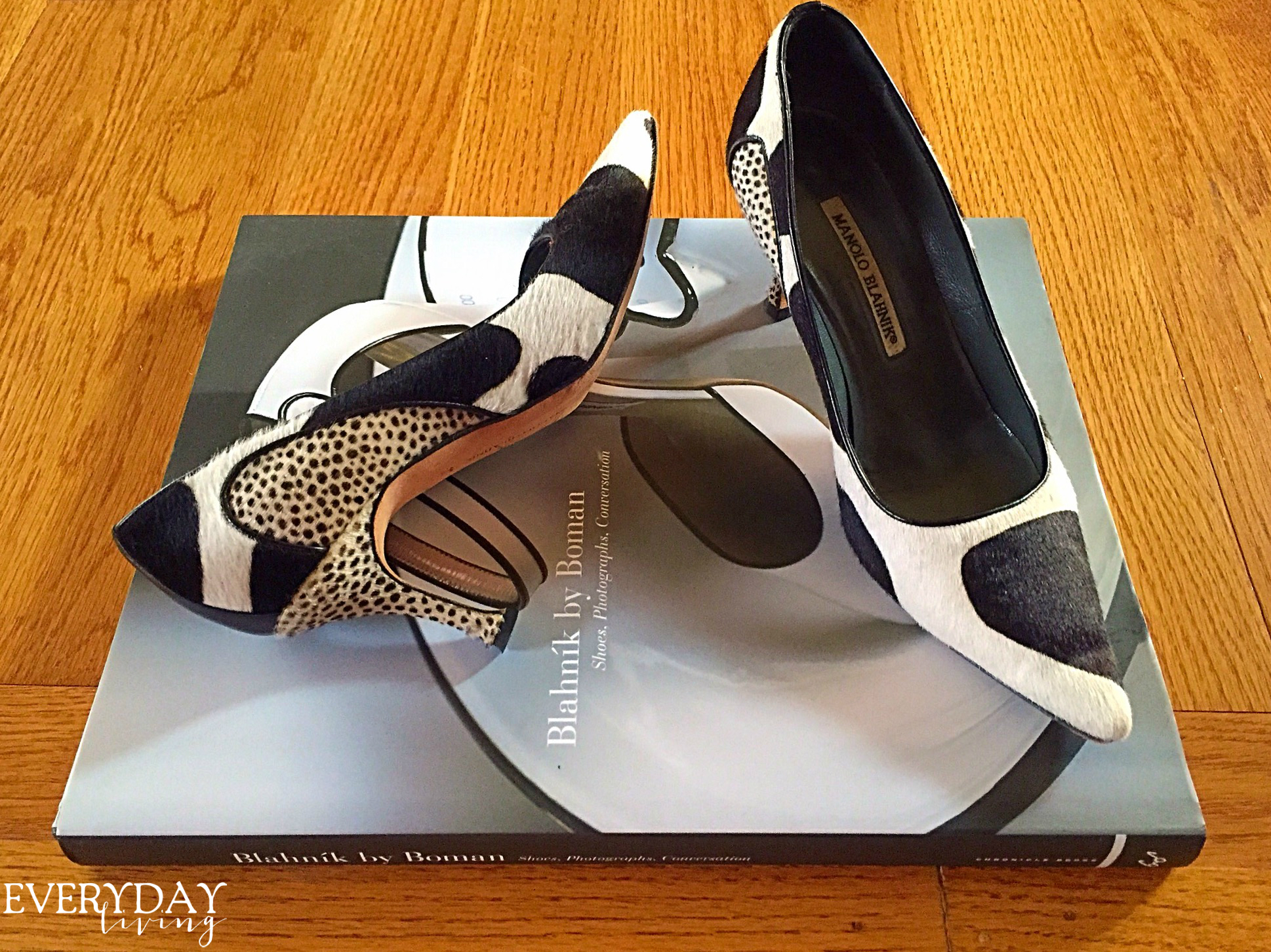 On a girls' trip to NYC in early December 2005, we wandered into Bergdorf Goodman.  They were having a 50-75% off SALE, so please imagine my surprise when I saw these at 75% off!  Of course, they made their way into my suitcase rather quickly!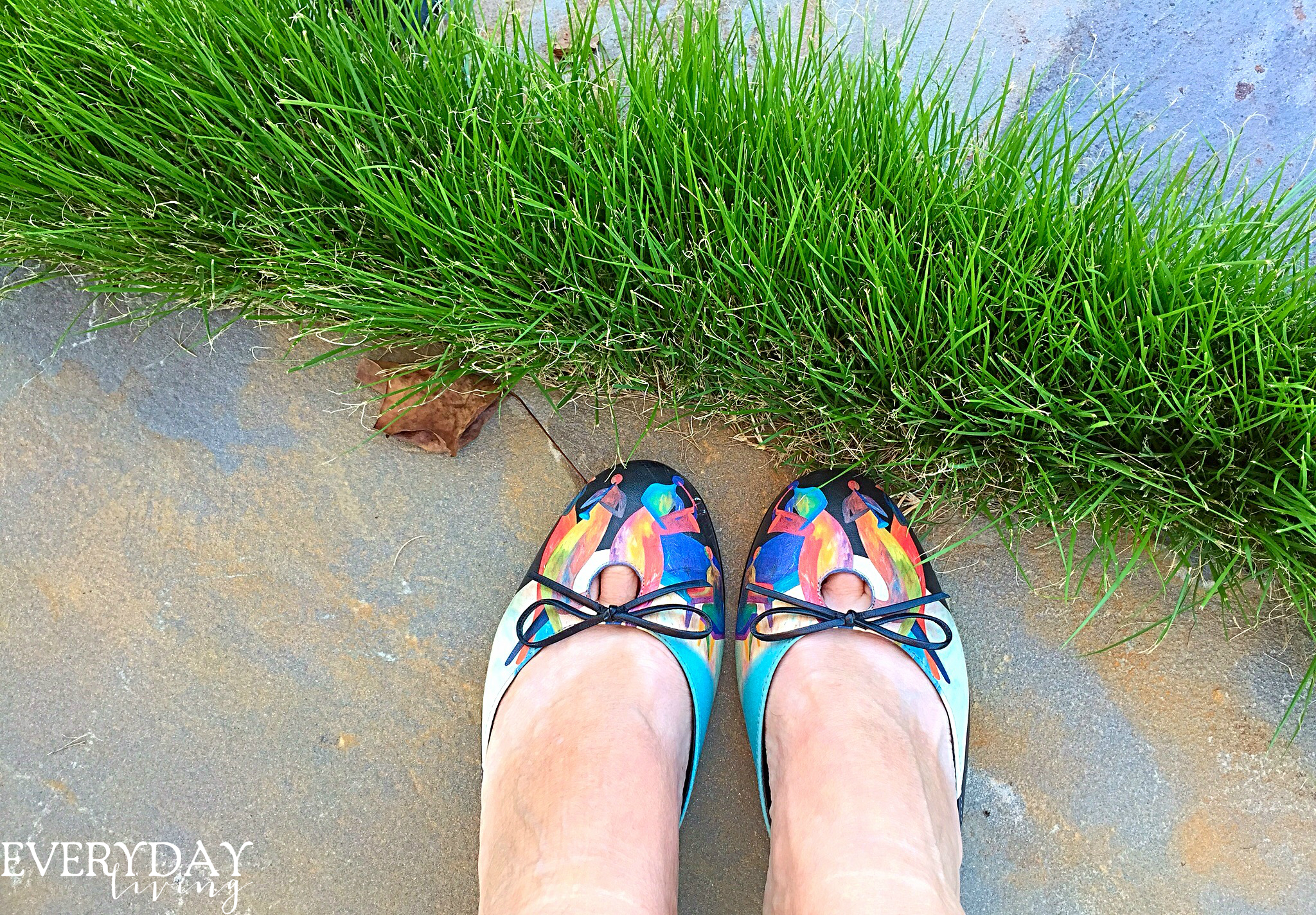 I also purchased these in 2005 and I still wear (and love) them because they have a kitten heel.  The art printed leather caught my eye! Look closely and you will see musicians playing instruments.  I still get asked about them!  And notice my tan lines…proof that I wear flip-flops outside during the summer months!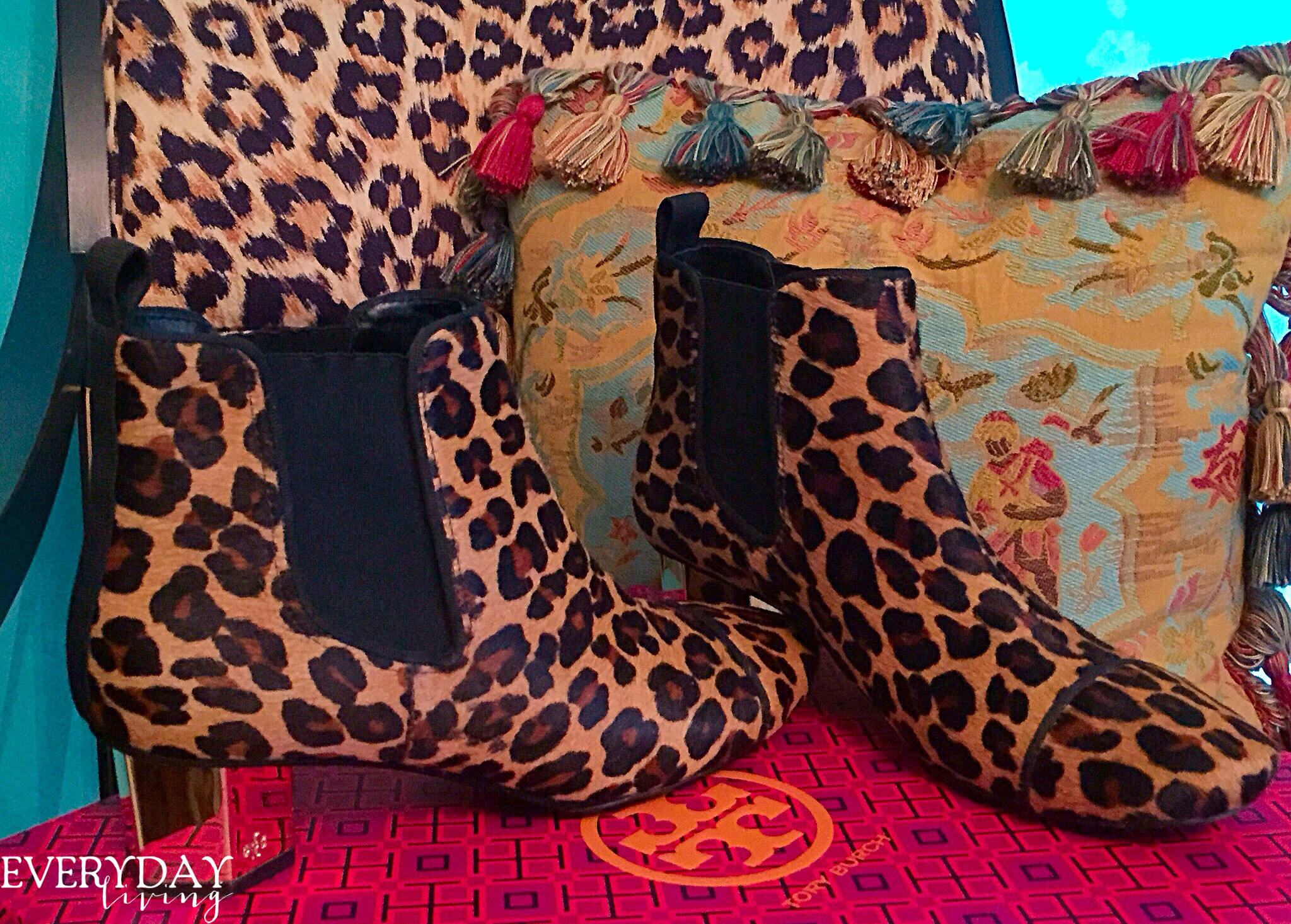 In January I was visiting my friend in Raleigh and found these very comfortable booties at 75% off!  With her influence and in my moment of weakness, my friend talked me into buying.  These will get a lot of wear!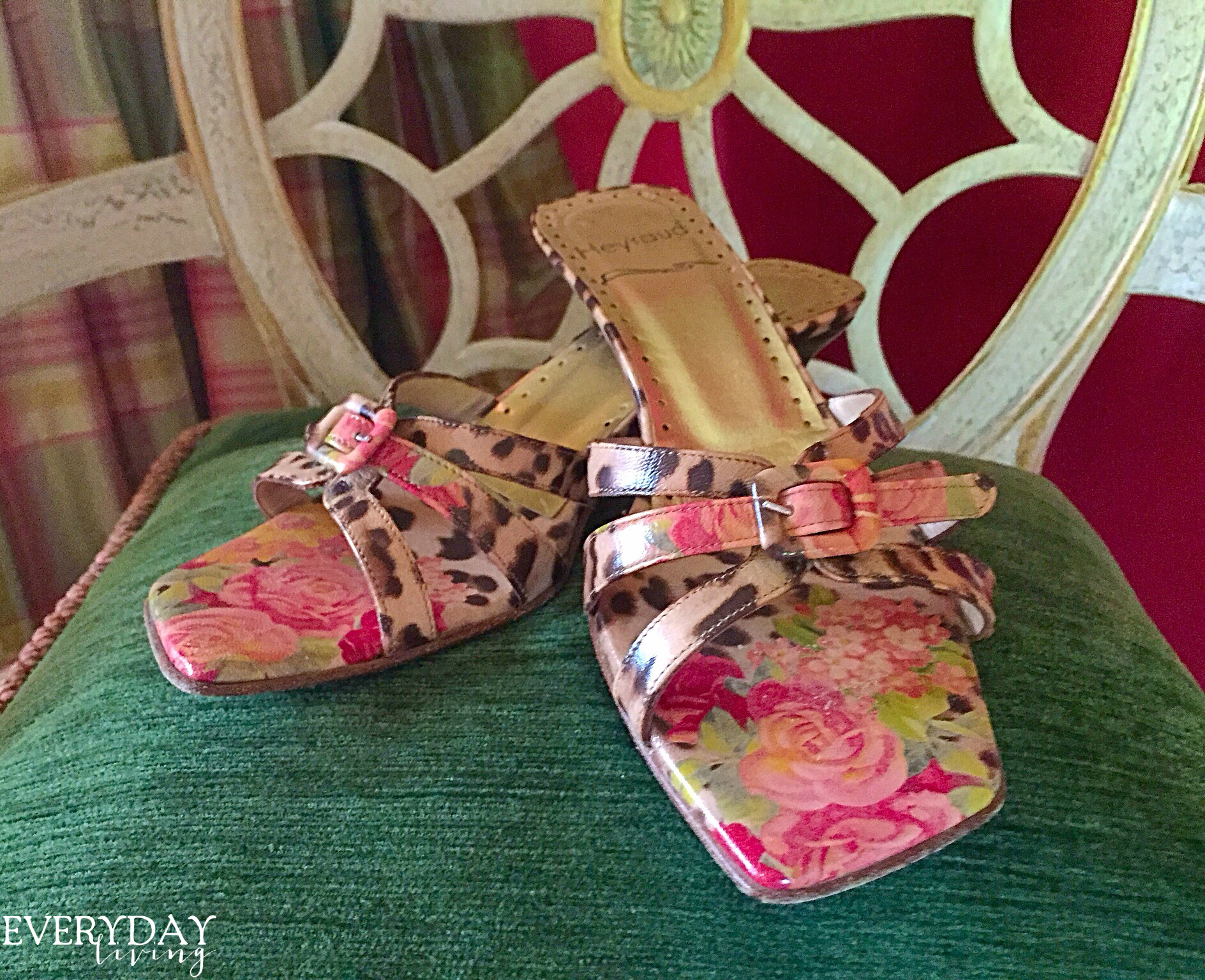 My first time in Paris was the spring of 2003.  While spending an afternoon on the Champs Élysées, I found a shoe store, (I know that is hard to believe!!) and a friend talked me into purchasing these cute slides.  So I can blame a lot of my purchases on my friends!
Sure, shoes are fun and make a statement. On a given day, every person you see (for the most part) is wearing shoes.  Work boots, pumps, flats, sneakers, flip-flops….they're everywhere.  But today, let's go beyond what meets the eye, and get to what matters most. Shoes are more than just a pretty accessory…they can tell a story.  When we look at peoples' shoes, what if we took the time to find out where the feet inside have been?
"Bear one another's burdens, and so fulfill the law of Christ"
Galatians 6:2

As we pass people in our everyday living, we pass by stories of all kinds. We are commanded in scripture to bear one another's burdens, but we can't do that if we don't find out where others are.  So, let's do that.  And maybe we will understand a little more what the term "walking with God" means.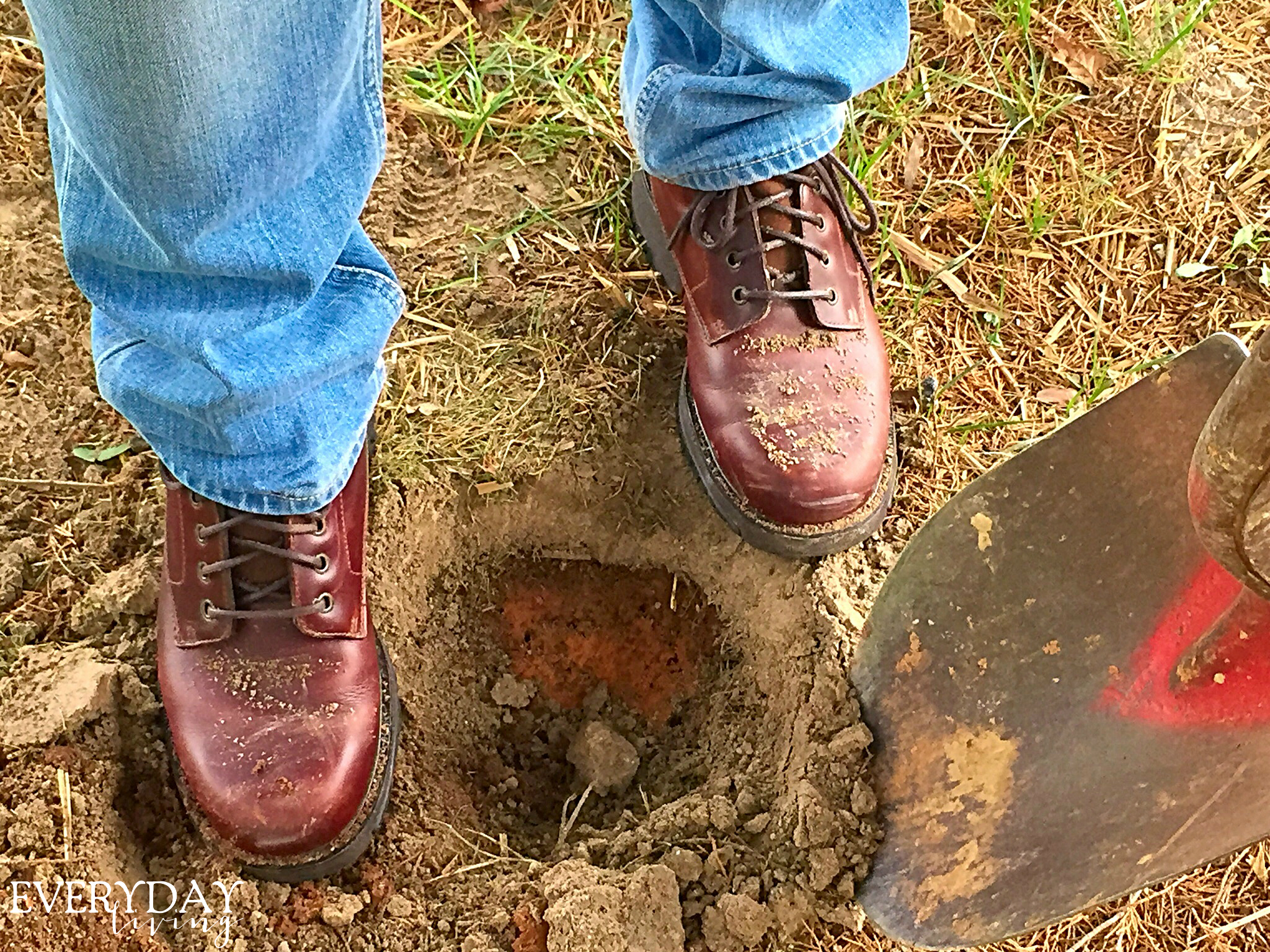 Maybe you are a man who works hard to provide for his family…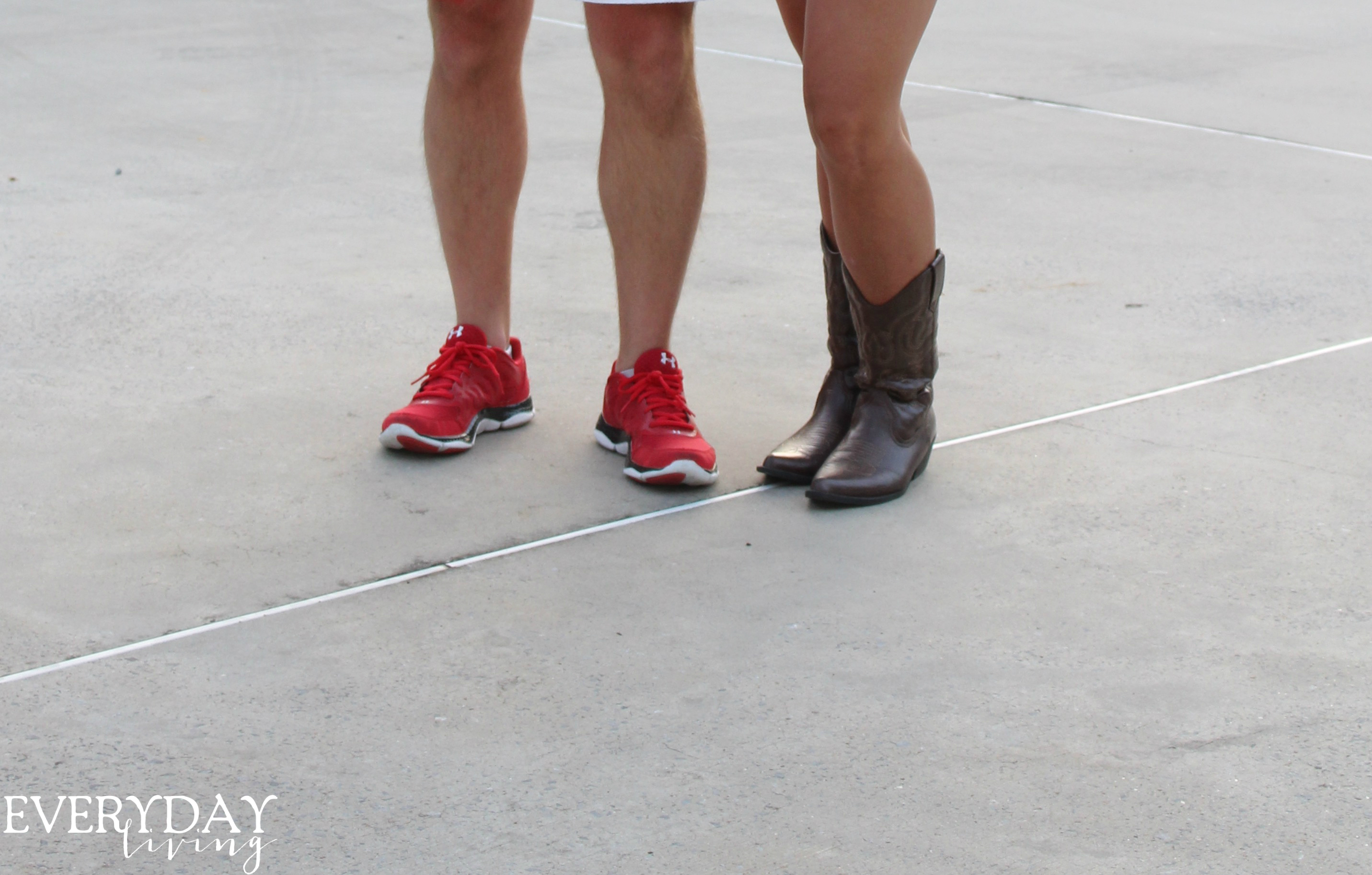 …or a young married couple who loves God and each other, and is mapping out plans for what the rest of your life should look like…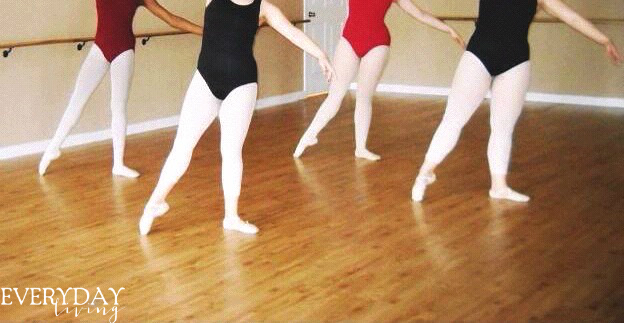 You could be a young lady who spends grueling hours on your toes, dancing gracefully through life…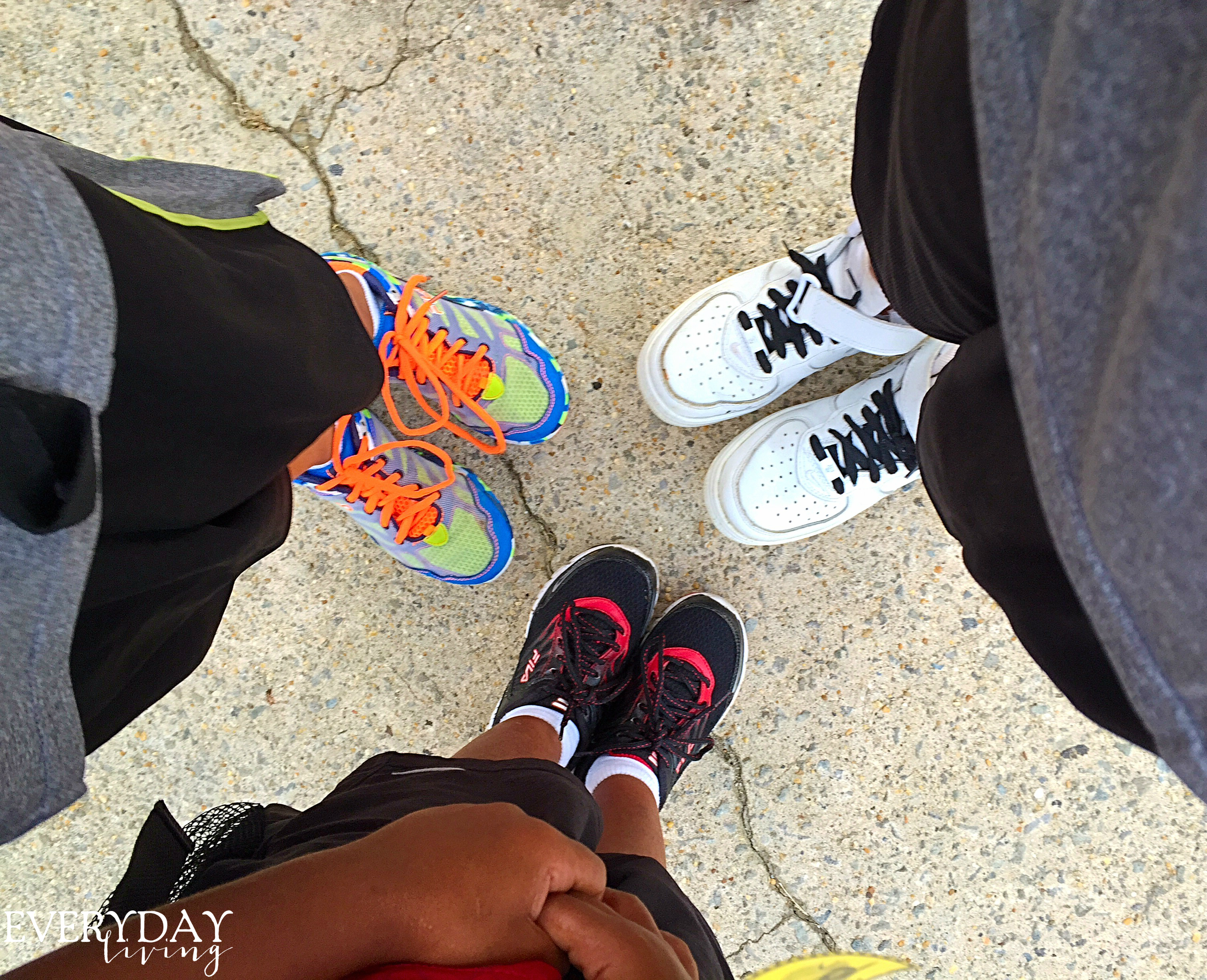 …or young children, waiting at the bus stop, feeling the many emotions a new school year brings.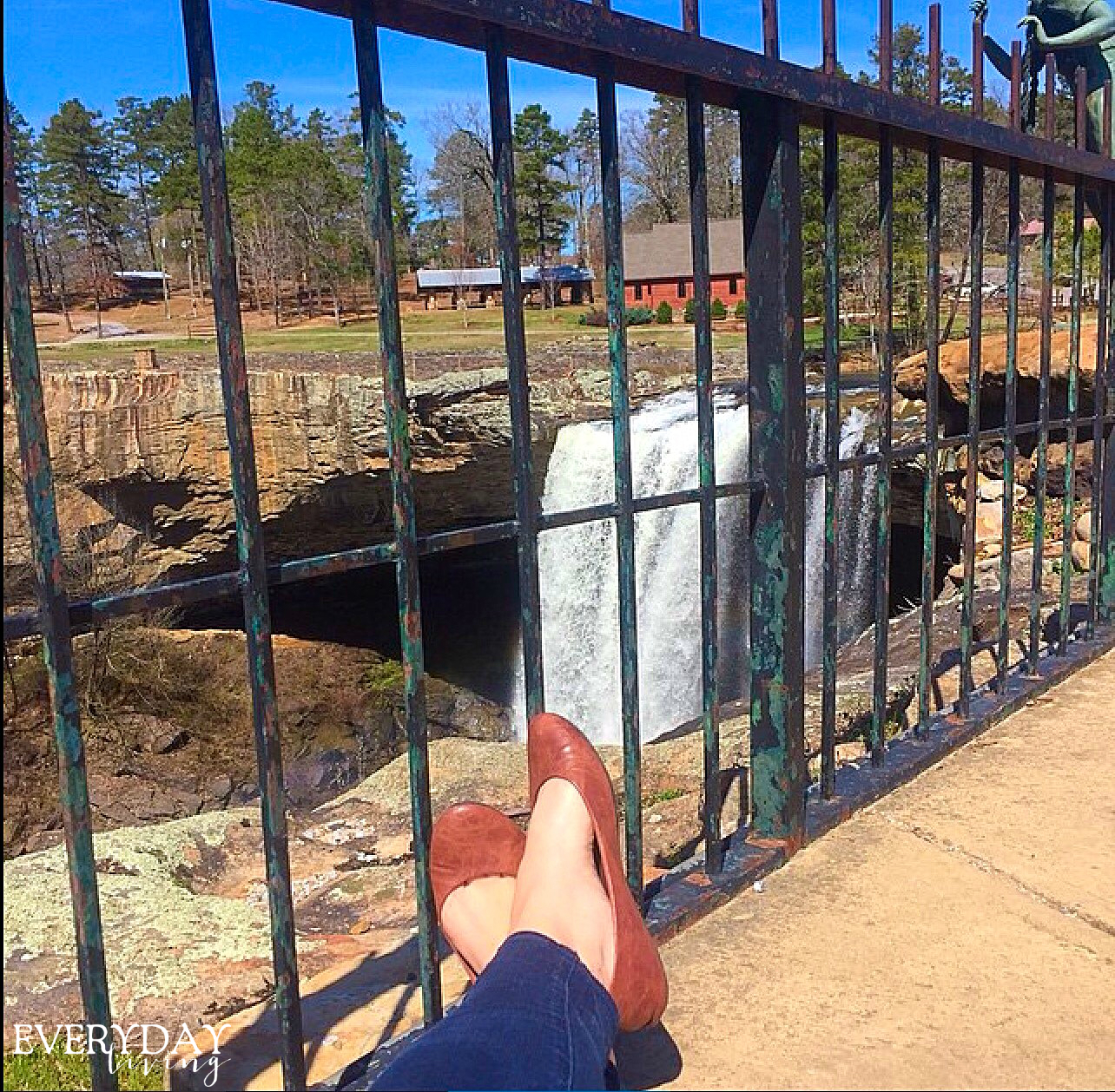 You could be in a season of life that you need a break from the mundane, and you need a place to clear your mind…to rest underneath the shadow of God's wings while enjoying his creation.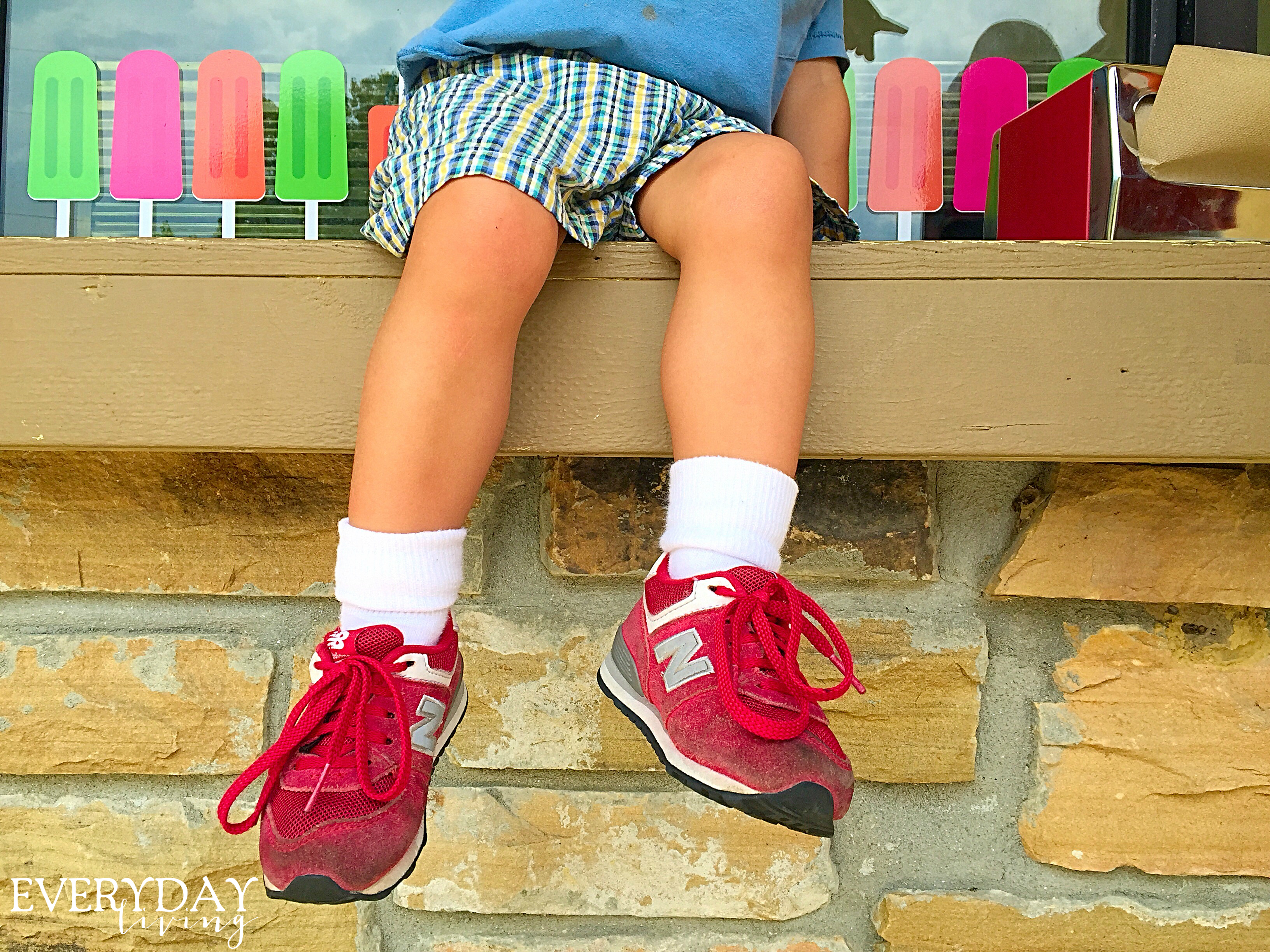 Or you might be two years old and life is popsicles and choo-choo trains!

 …and sometimes life throws curveballs.  You might be healing from an injury-either physical or emotional.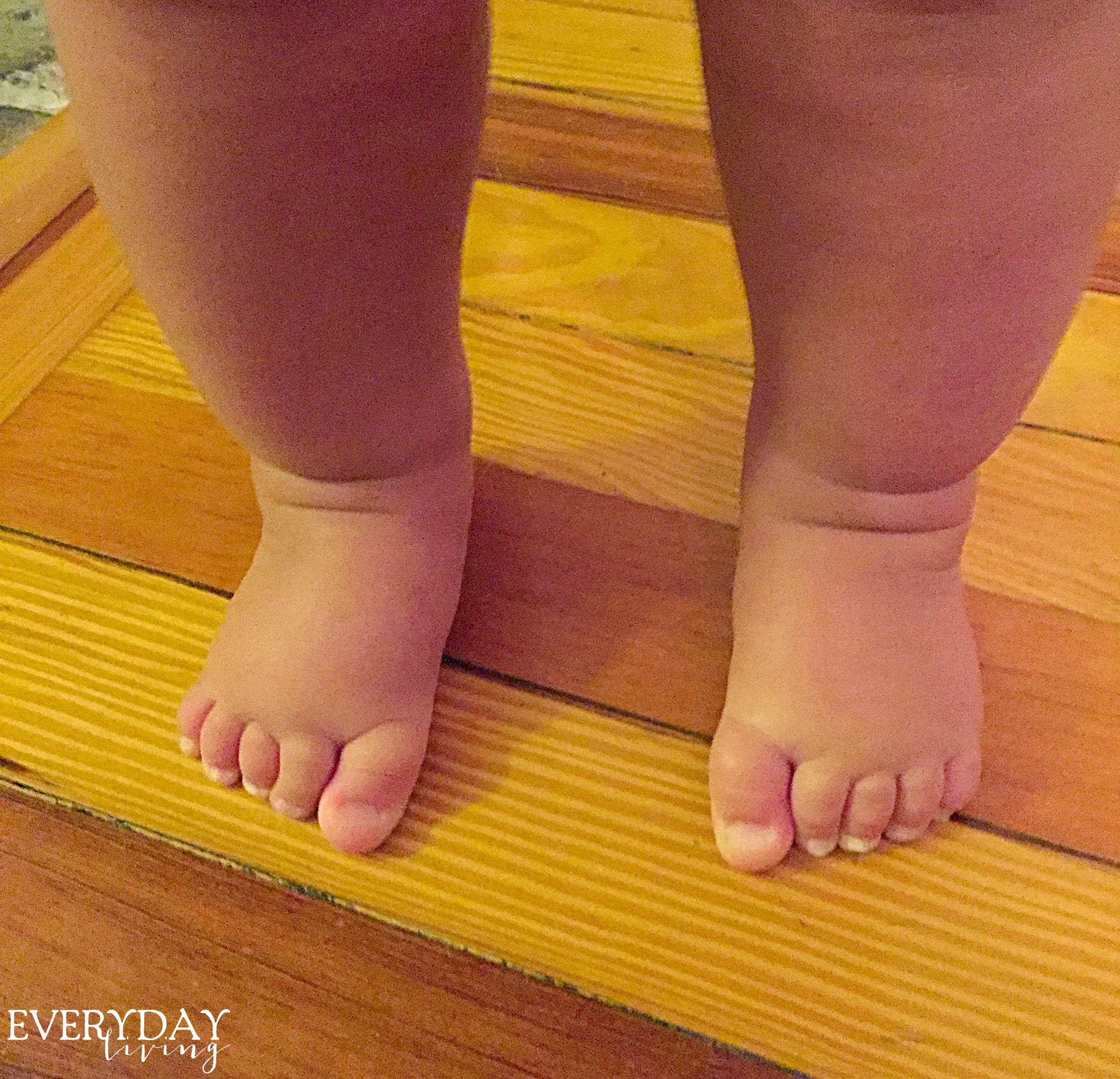 Or maybe you just don't like shoes!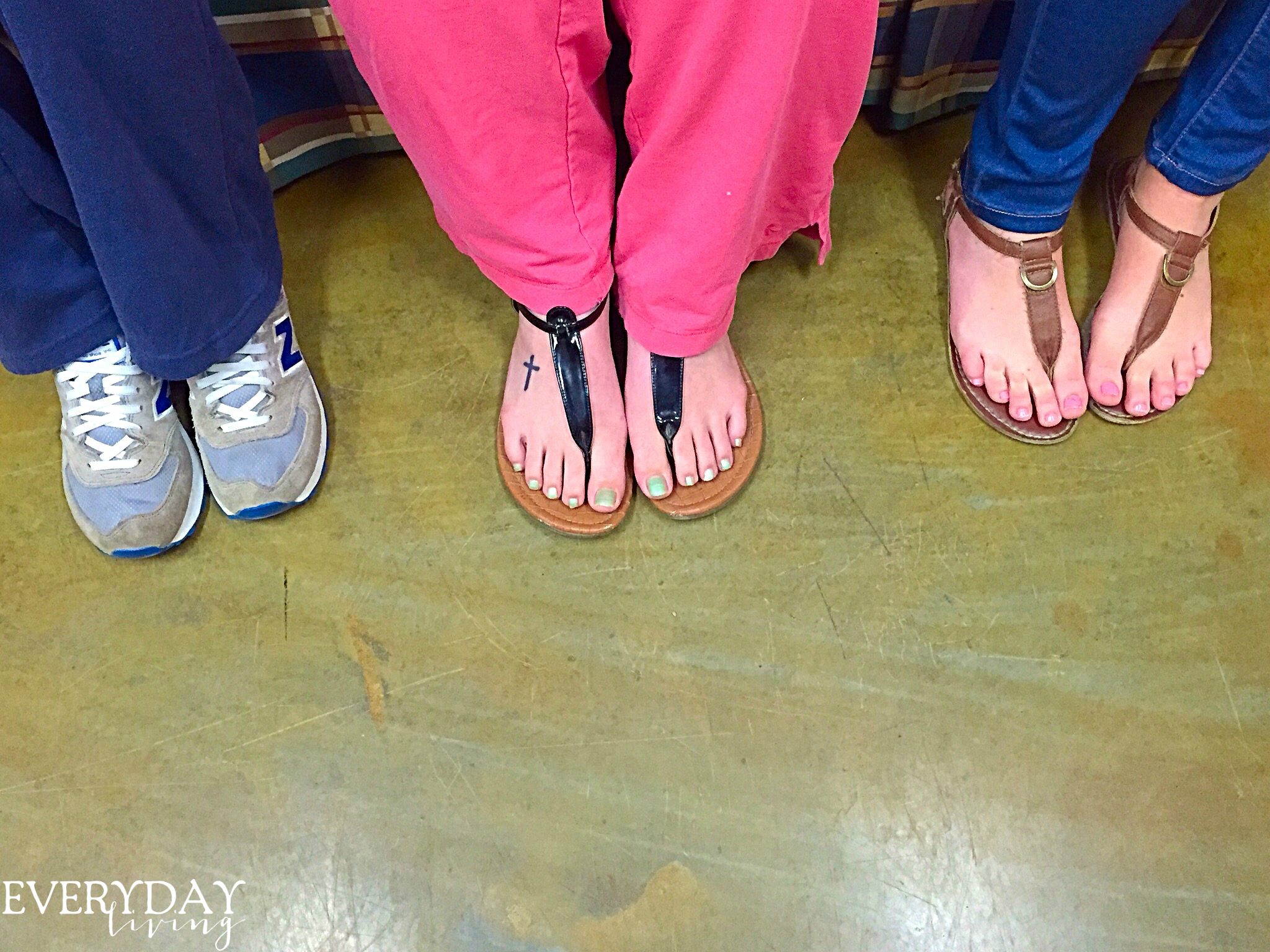 You could be in transition, and all of life is a challenge right now…

 Maybe you've worked hard all day, and fuzzy socks are calling your name…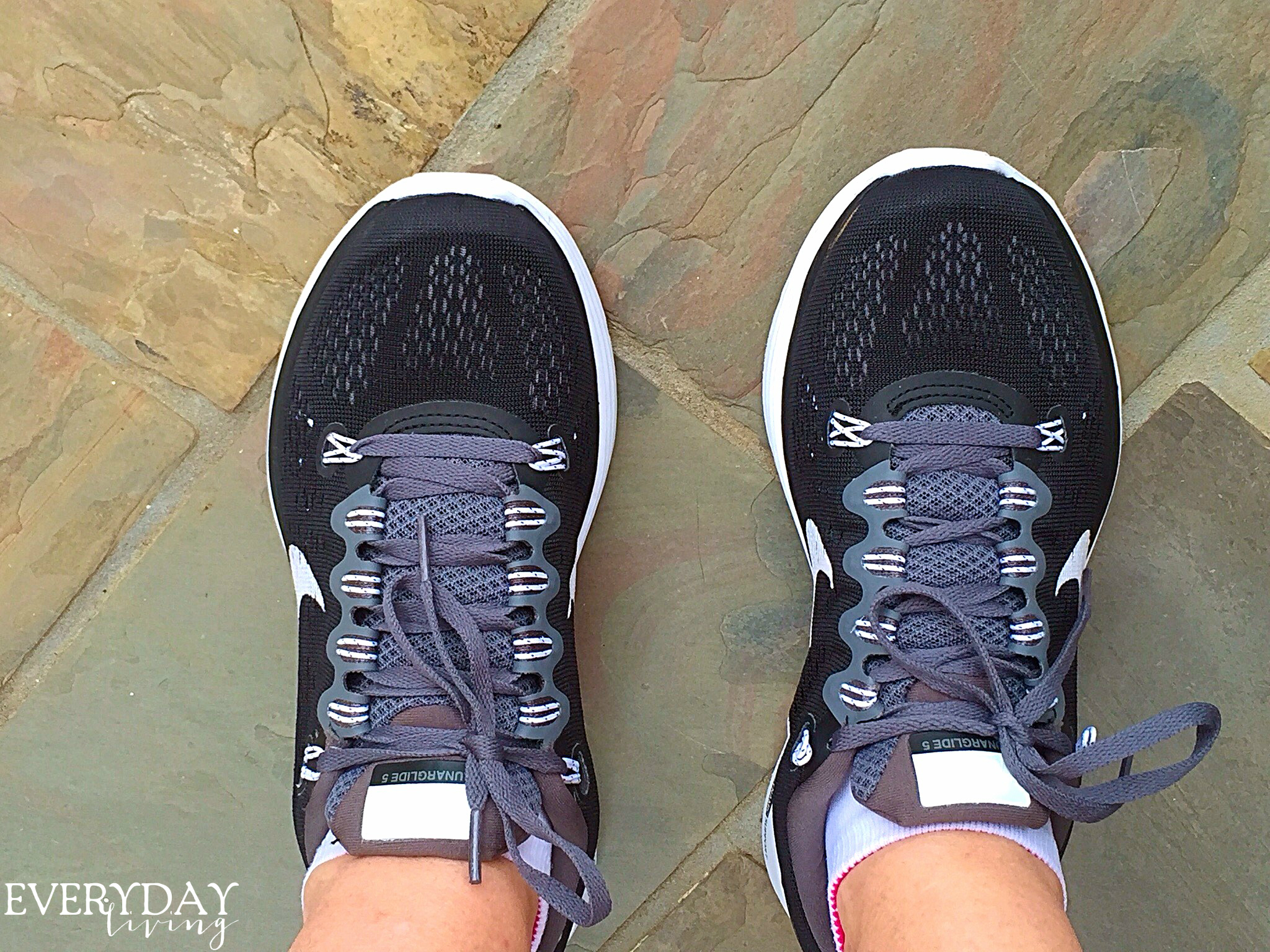 …or maybe you're a grandmother who is always ready to do any and everything her family could possibly need.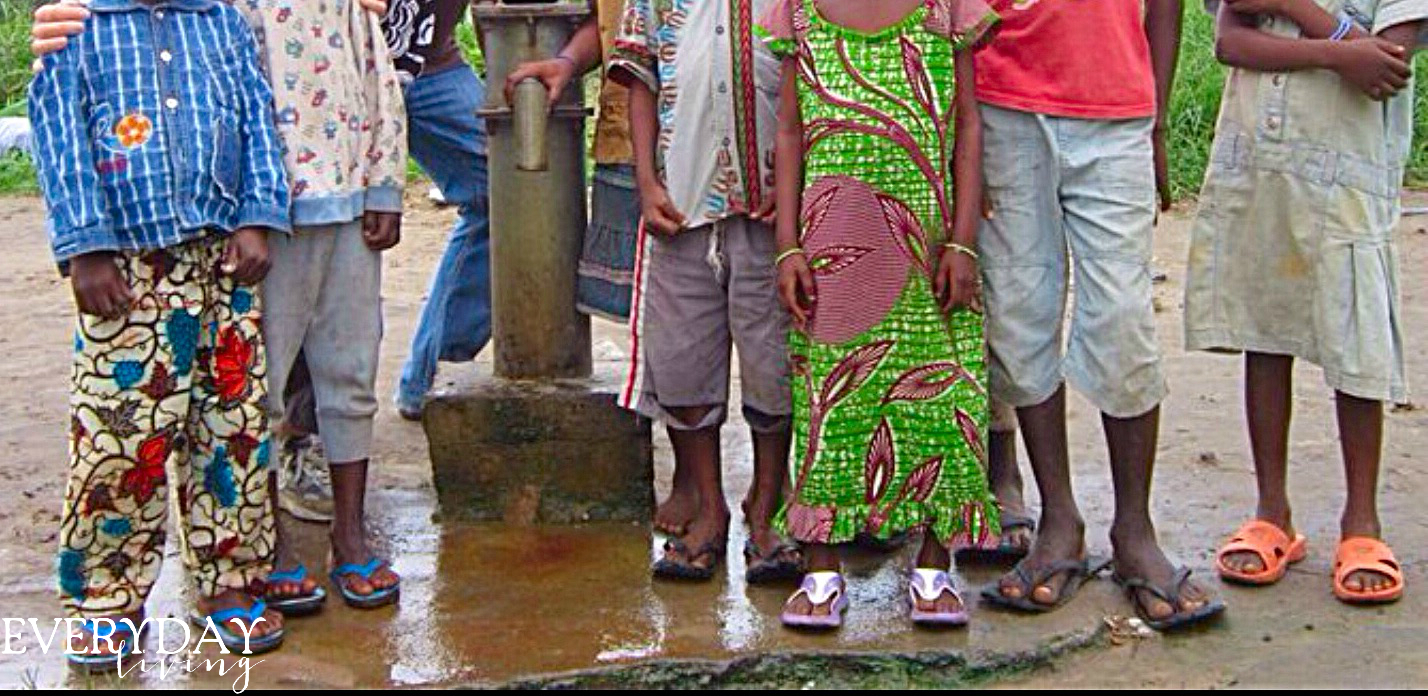 You could live on the other side of the world in Togo, West Africa where most of your days are spent standing on dirt floors…a place where flip-flops are a luxury.
God gave Butch, Seth, and me the opportunity to go to Togo 4 years ago.  We visited some of the poorest of the poor…but their hearts were rich.  They danced, they sang, and they loved.  What a privilege it was to get to know them.  Their faces are forever in my mind and in my heart. But how did that good news that characterized their life get all the way to a little village in Togo, West Africa?  Because someone went.  Someone told them about Jesus
"How then will they call on him in whom they have not believed? And how are they to believe in him of whom they have never heard? And how are they to hear without someone preaching?  And how are they to preach unless they are sent? As it is written, "How beautiful are the feet of those who preach the good news!"
Romans 10:14-15
God desires that people from every tribe, tongue, and nation come to know him and worship him at his throne.  And he wants to use our feet to bring about that most glorious day.  It may not be a village in Africa that you go to.  He may use you in your office.  You could be salt and light in the grocery store. Or you could be a mom who stays at home with her children.  Whatever you find yourself doing day in and day out, he wants our everyday living to bring about his glory and accomplish his plans. While shoes are fun, and I admittedly have a shoe obsession, when we stop to think about the purpose for which our feet were created, we see a much bigger picture.  We see the climax of all of history unfolding, as we worship at his throne.  May God use my feet and yours for this long-awaited day…
"After this I looked, and behold, a great multitude that no one could number, from every nation, from all tribes and peoples and languages, standing before the throne and before the Lamb, clothed in white robes, with palm branches in their hands, and crying out with a loud voice, "Salvation belongs to our God who sits on the throne, and to the Lamb!"
Revelation 7:9-10
Linking with Pieced Pastimes, Silver Pennies, Life on Lakeshore Drive, Thoughts From Alice, Mod Vintage Life, Coastal Charm, My Uncommon Slice of Suburbia, The Dedicated House, Dwellings-Heart of Your Home, Savvy Southern Style, Ivy and Elephants, French Country Cottage, From My Front Porch To Yours, Stone Gable, Confessions of a Plate Addict, Worthing Court, Between Naps on the Porch, Cedar Hill Farmhouse, A Stroll Thru Life, The Style Sisters, The Charm of Home, The Winthrop Chronicles, Cornerstone Confessions, A Delightsome Life, Imparting Grace, Posed Perfection, Katherines Corner, My Romantic Home, Chic On A Shoestring Decorating, Rooted In Thyme, Share Your Cup, TheEnchanting Rose, Alabama Women Bloggers, 21 Rosemary Lane, Northern Nesting, Oh My Heartsie Girl,  Cozy Little House, Rattlebridge Farm, The Turquoise Home, My Flagstaff Home, In The New House, Natasha in Oz, Vintage Refined