"But as he considered these things, behold, an angel of the Lord appeared to him in a dream,
saying, 'Joseph, son of David, do not fear to take Mary as your wife, for that which is conceived
in her is from the Holy Spirit. She will bear a son, and you shall call his name Jesus,
for he will save his people from their sins'"
Matthew‬ ‭1‬:‭20-21‬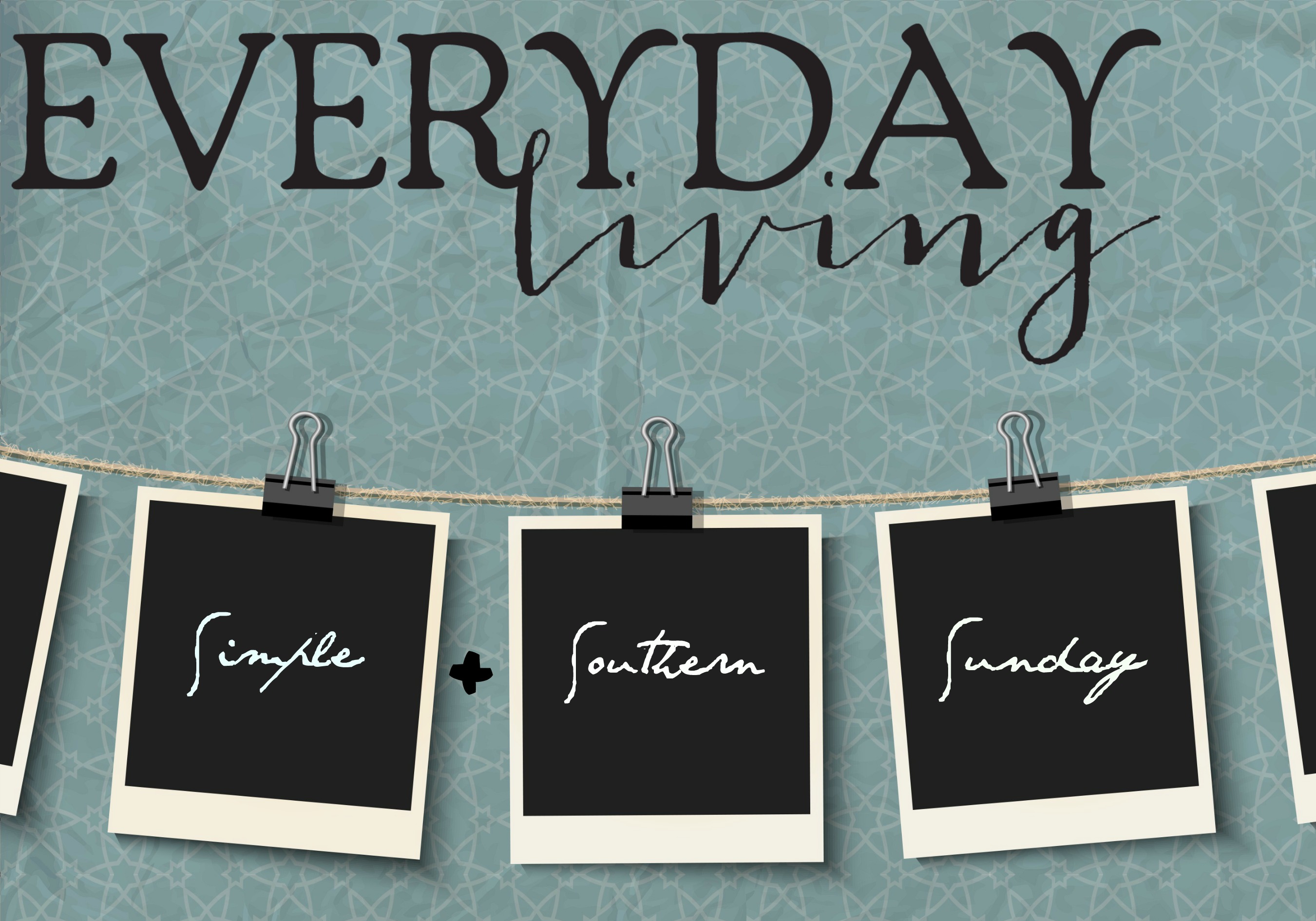 "The birth of Christ is the central event in the history of the earth — the very thing the whole story has been about." — C.S. Lewis
Sunday is a wonderful day to reflect on the goodness of God in our everyday living.  Have you ever thought about seemingly small things–the ones that seem insignificant–as exactly what God will use to glorify himself and carry out his plan?  Take, for example, the Christmas story.  Caesar Augustus called for a census and that meant each person had to return to his or her hometown.  After they arrived in Bethlehem, Mary gave birth to Jesus there, and laid him in a manger.  That is how the prophecy (Micah 5:2) was fulfilled  that the Savior would be born in Bethlehem (Luke 2:1-7).  Joseph was following the law of the land. But God, in his providence was working this together in order that Jesus be born in Bethlehem, just as he said he would.  Don't overlook the small things–they may, in fact, be the most important.
May you experience the joy of His coming as a baby in the manger!!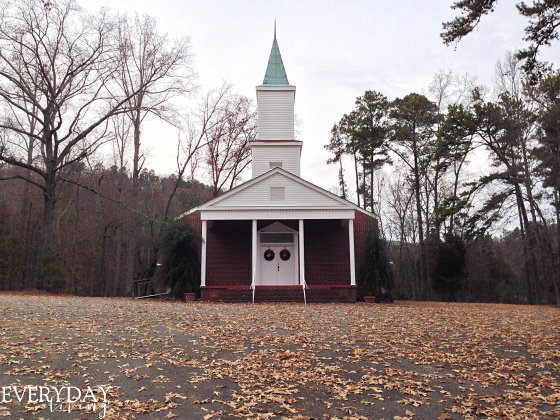 We really do live in Turkeytown, a Native American settlement established in 1788.  It is named for the original founder of the settlement, the Chickamauga Cherokee chief, Little Turkey. This is a little country church in our area, TurkeyTown United Methodist!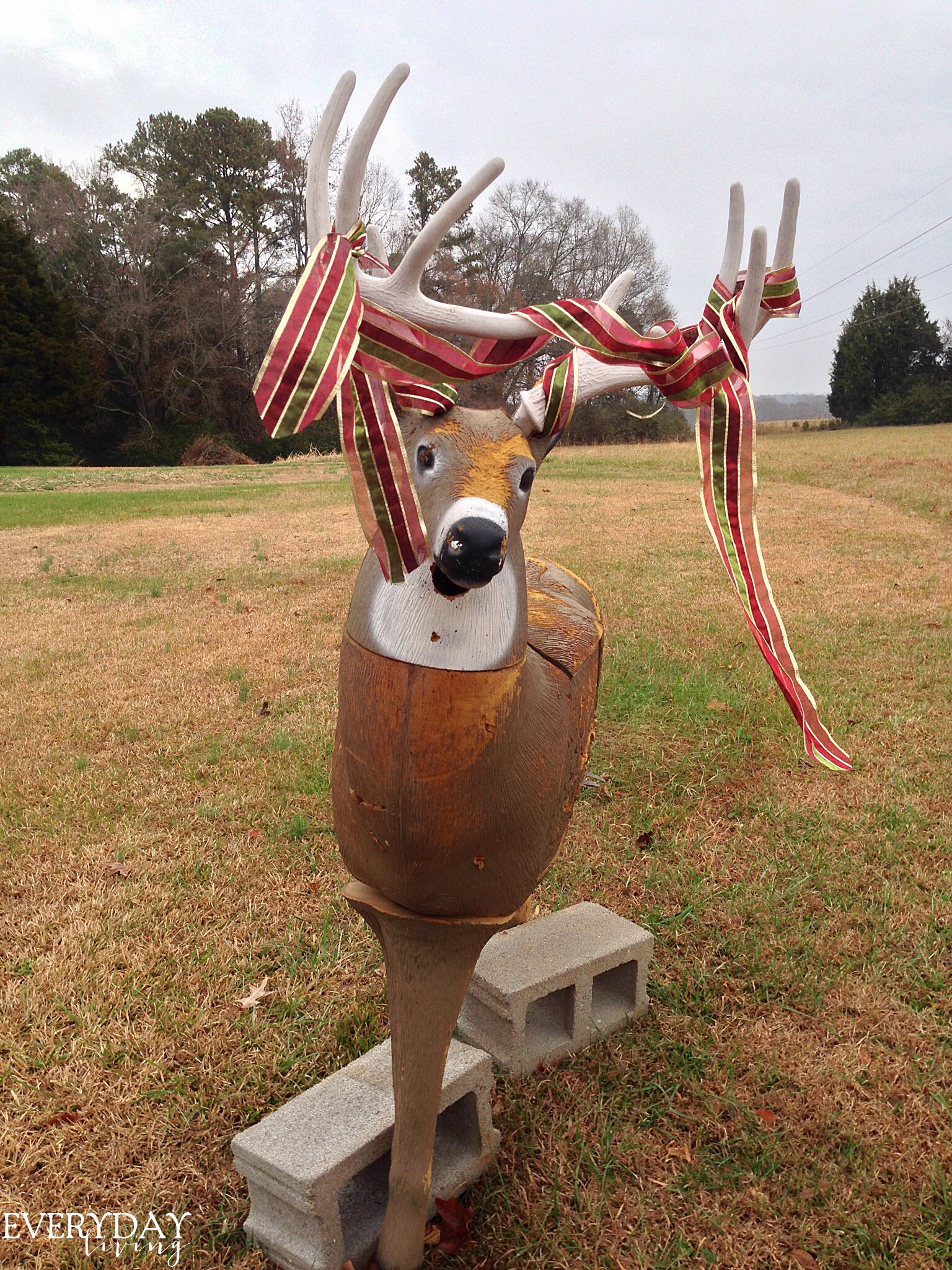 This really made me laugh this week!  Looking through my kitchen window into our pasture, I noticed something on the head of the target practice deer!  I walked outside to inspect and this is what I saw!  We can call him Rudolph the Redneck Reindeer!
Look who was spotted at Children's of Alabama yesterday-Santa dropping in for Operation Toy Drop!  You can read more about it here:  Children's of Alabama.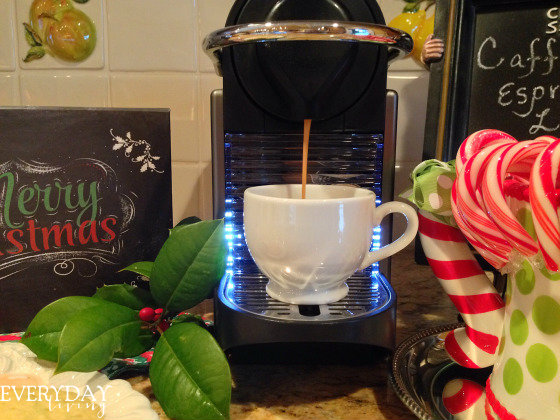 Yesterday was a busy day and I took time for a guilty pleasure!  Espresso with a shortbread cookie!!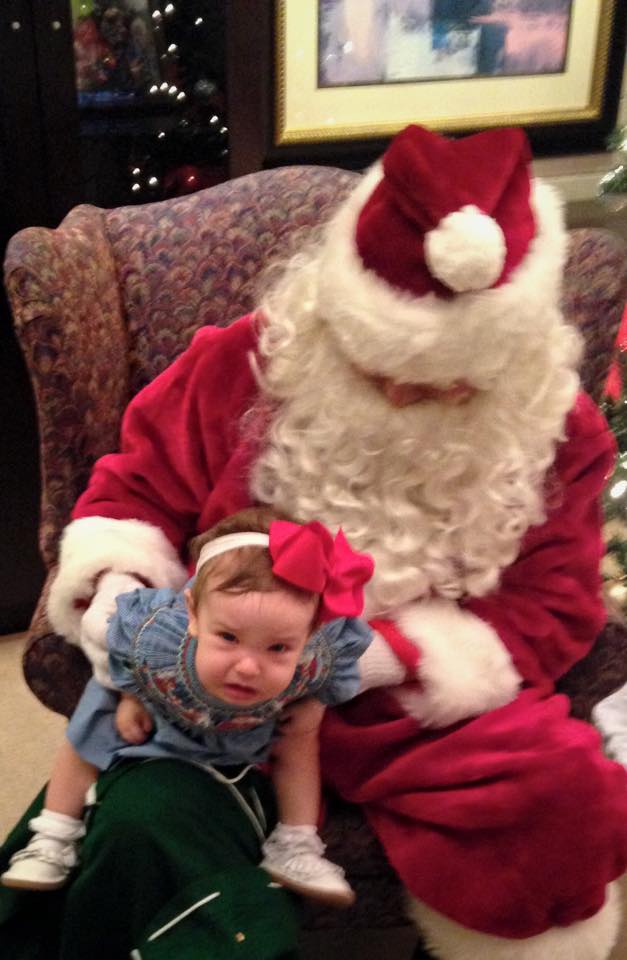 Lila Grey was not a fan!
This picture really is special!  2007 was a life-changing year for our family…we hope to share our story with you in January.  The very fact that Butch and I were able to make a trip to NYC in early December was nothing short of miraculous.  As you can see, the stress put extra pounds on both of us!  God is faithful!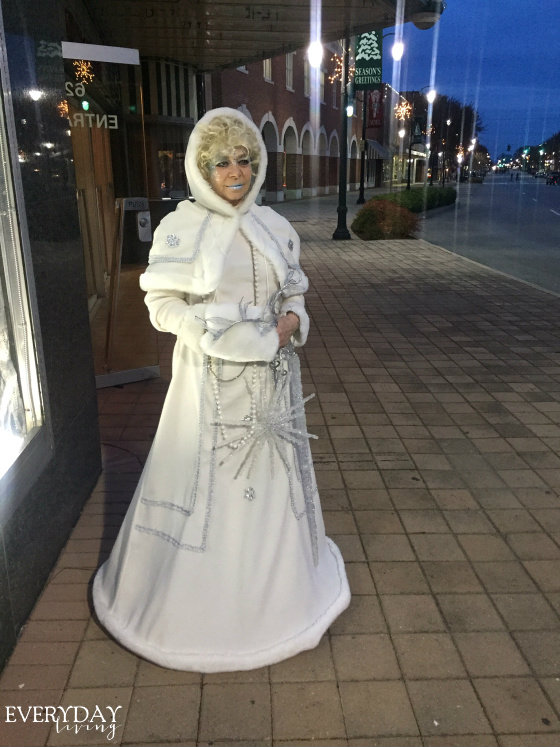 I have lived in Gadsden my whole life–and we have the cutest downtown area!  Friday night they hosted the "North Poll Stroll" where many came dressed in character. This is a picture of the Ice Princess who joined in on the fun!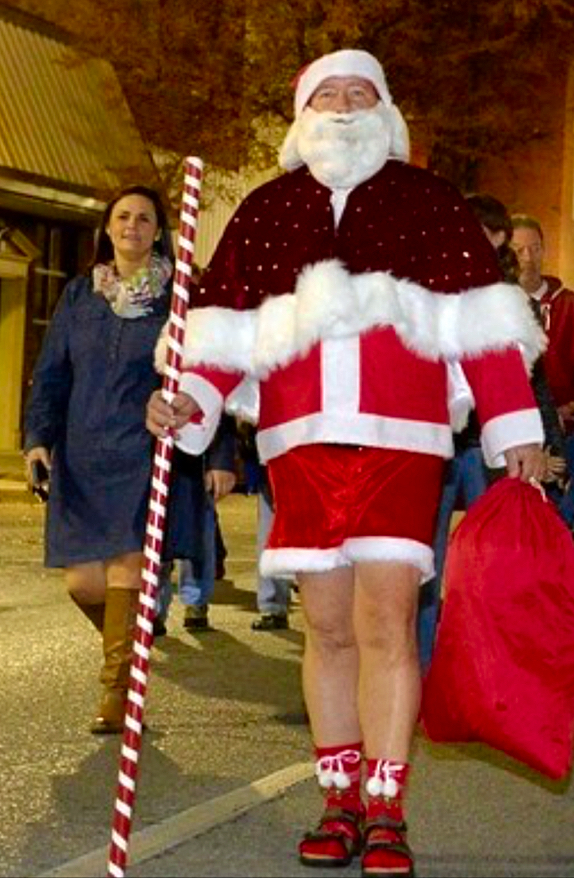 On the front page of the Gadsden Times...our Katy and "South Beach Santa' at the North Poll Stroll!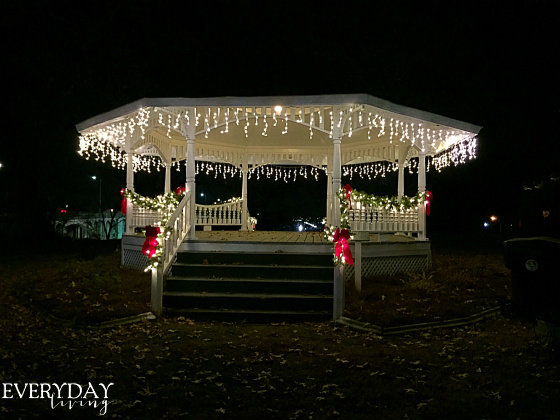 The beautiful gazebo at City Hall all lit up!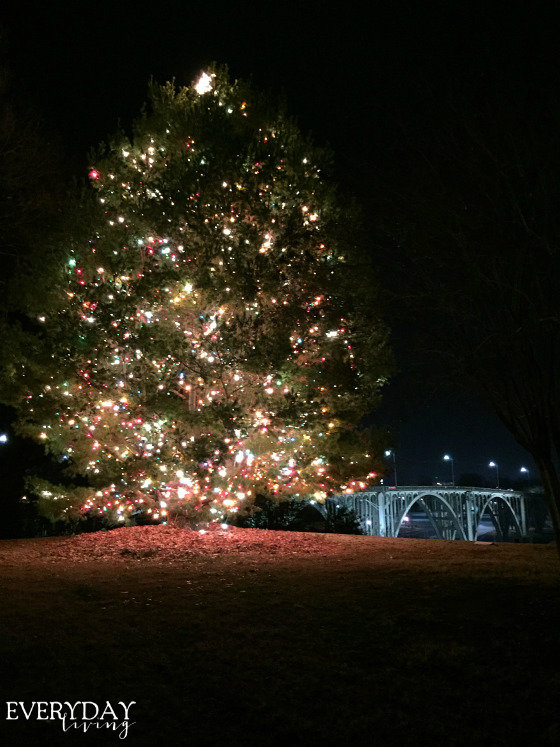 The city of Gadsden's Christmas Tree.  I love the architecture of the Broad Street bridge!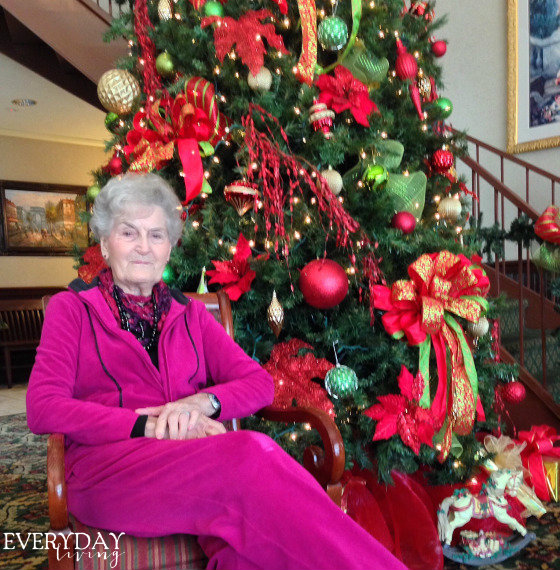 My precious Aunt Mae (83 years young and the last of my mother's nine siblings) moved from her house where she had lived for sixty-five years to assisted living in early summer.  She has the best attitude and is such a joy!
 Advent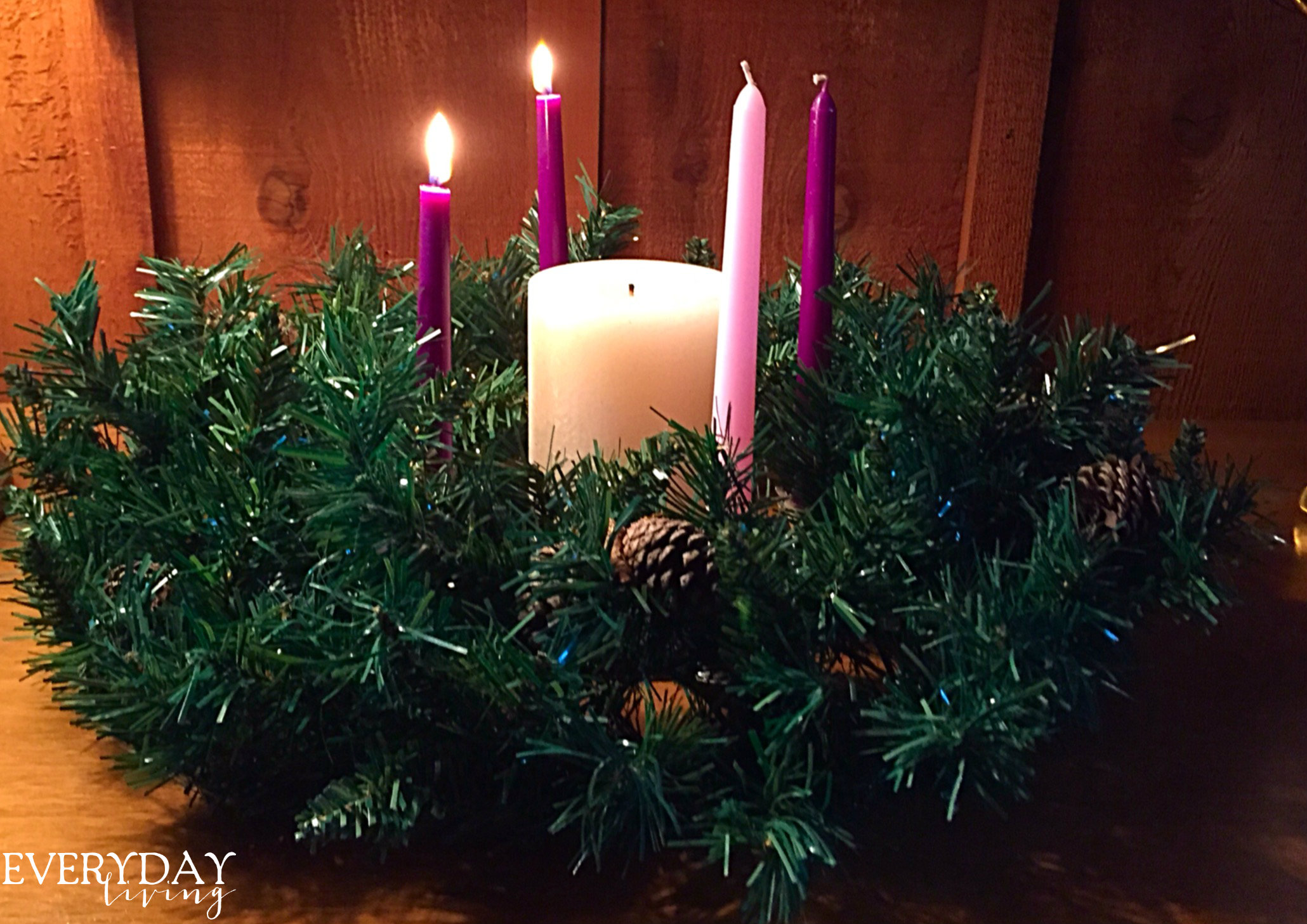 The second candle represents PEACE.
"And again, Isaiah says, 'The Root of Jesse will spring up, one who will arise to rule over the nations;
the Gentiles will hope in him.' May the God of hope fill you with all joy and peace as you trust in him,
so that you may overflow with hope by the power of the Holy Spirit"
Romans 15:12-13
Linking with Pieced Pastimes, It's Overflowing, Be Different Act Normal, Silver Pennies , By Stephanie Lynn, Life on Lakeshore Drive, Thoughts From Alice, Creatively Living, Rustic-Refined, Pink When, Mod Vintage Life, Coastal Charm, Knick of Time, My Uncommon Slice of Suburbia, The Dedicated House, Dwellings-Heart of Your Home, Savvy Southern Style, French Country Cottage, From My Front Porch To Yours, Stone Gable, Confessions of a Plate Addict,Worthing Court, Between Naps on the Porch, Cedar Hill Farmhouse, A Stroll Thru Life, The Style Sisters, The Charm of Home, The Winthrop Chronicles, Cornerstone Confessions, A Delightsome Life, Imparting Grace, Craftberry Bush, Posed Perfection, Katherines Corner, The Vintage Farmhouse,  My Romantic Home, Chic On A Shoestring Decorating, Rooted In Thyme, Share Your Cup