"Ascribe to the Lord the glory due his name;
worship the Lord in the splendor of holiness"
Psalm‬ ‭29‬:‭2‬
Despite the frigid temps we have experienced lately in Alabama, autumn does not officially end until December 21st.  But after Thanksgiving, we put away all things autumn and the air is filled with smells of cinnamon & pine, and the colors are a dominant red & green…..Christmas!  I have enjoyed sharing  fall pictures of our place in the Appalachian foothills and surrounding areas on our blog, and I thought you might enjoy one more post before we transition to all things Christmas!  These are not my images but are from my Pinterest boards! You can click on the individual photos to go to the original source.  Hope you will enjoy a few that I chose to share as we close out autumn, my favorite season!
All photos can be found on my Pinterest boards:
"Apples of Gold in Settings of Silver"
Sweet and Savory
Autumn Splendor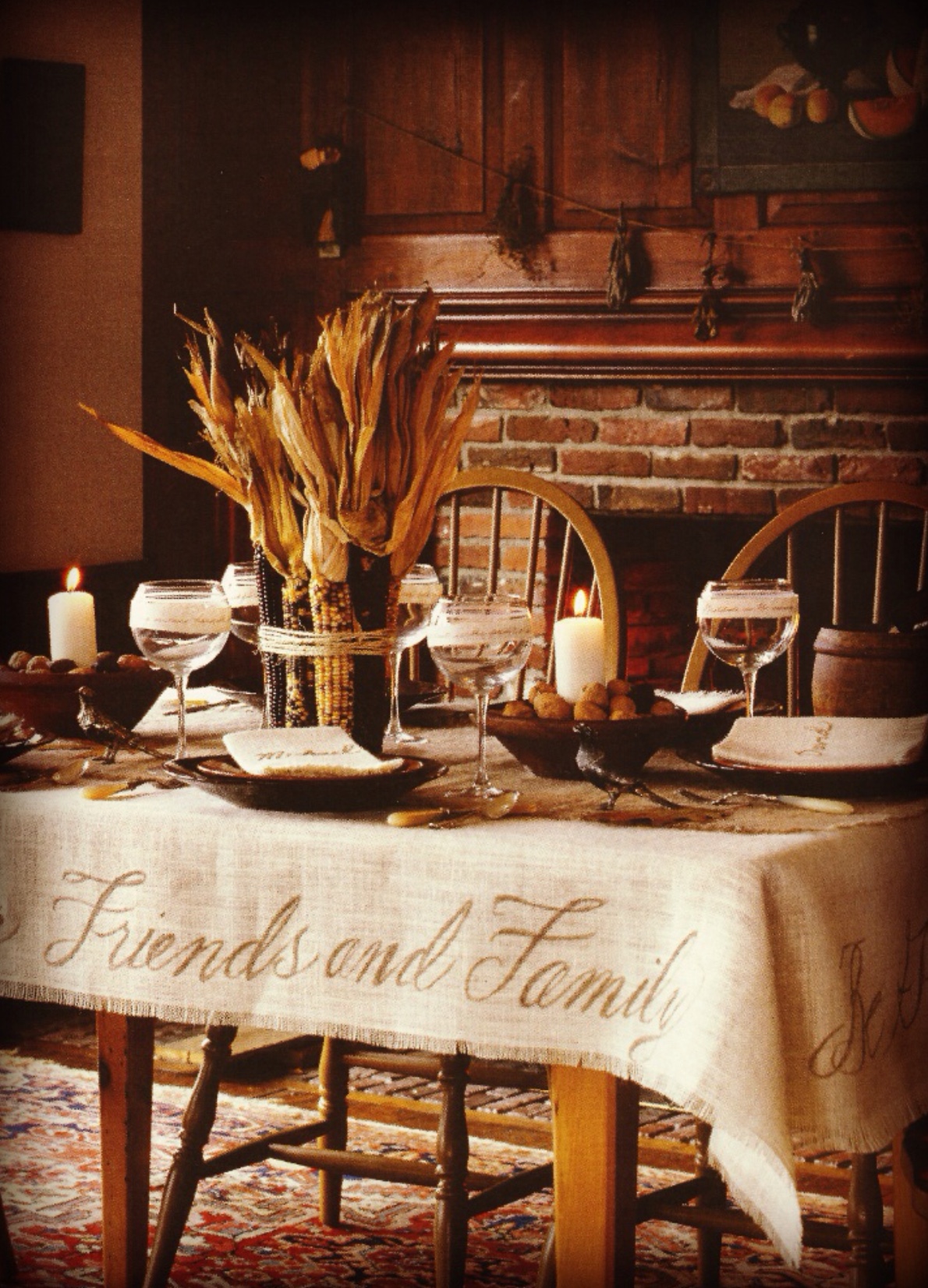 What warmth and simplicity this table offers…hearth and home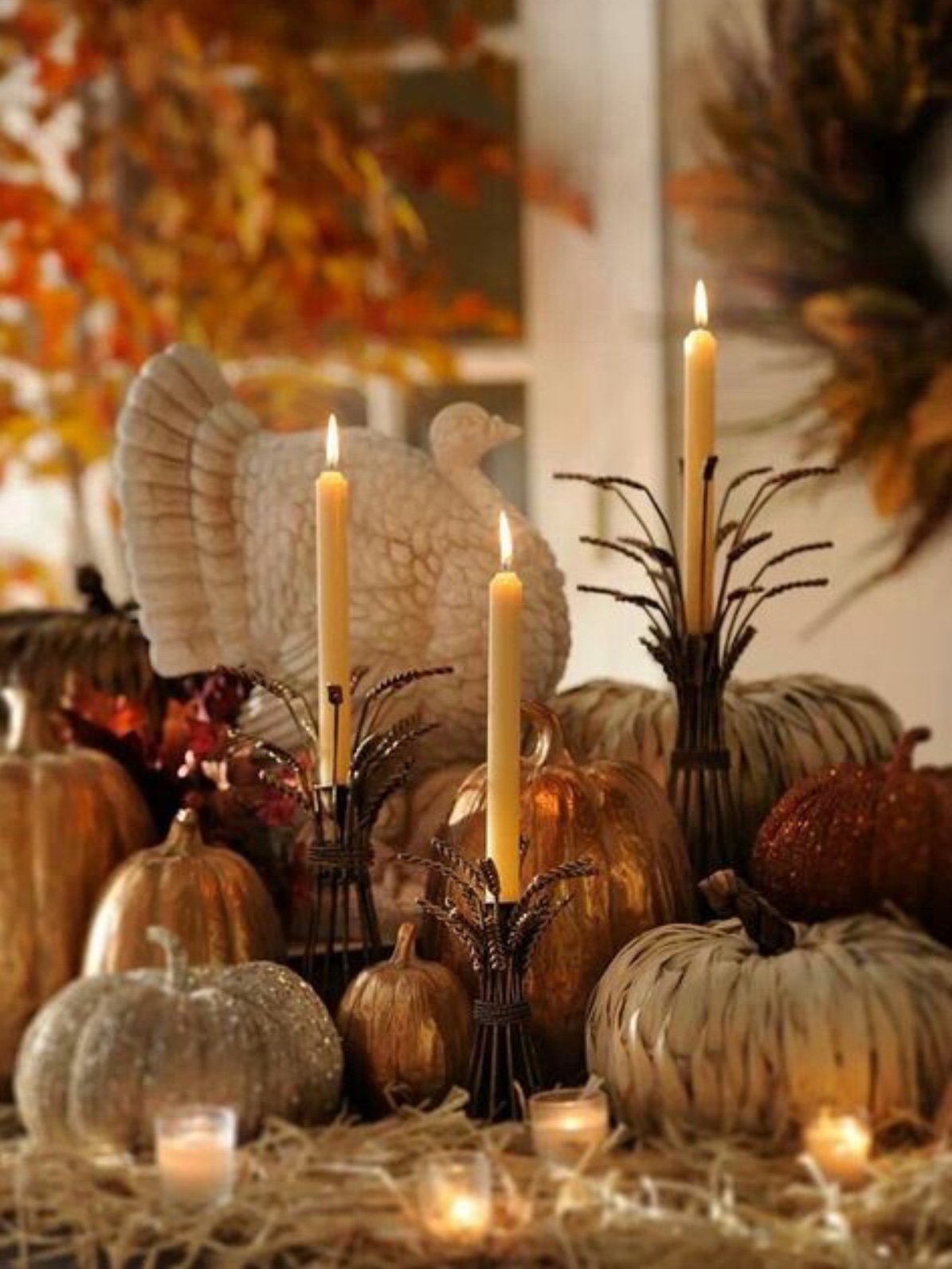 Perfect Thanksgiving setting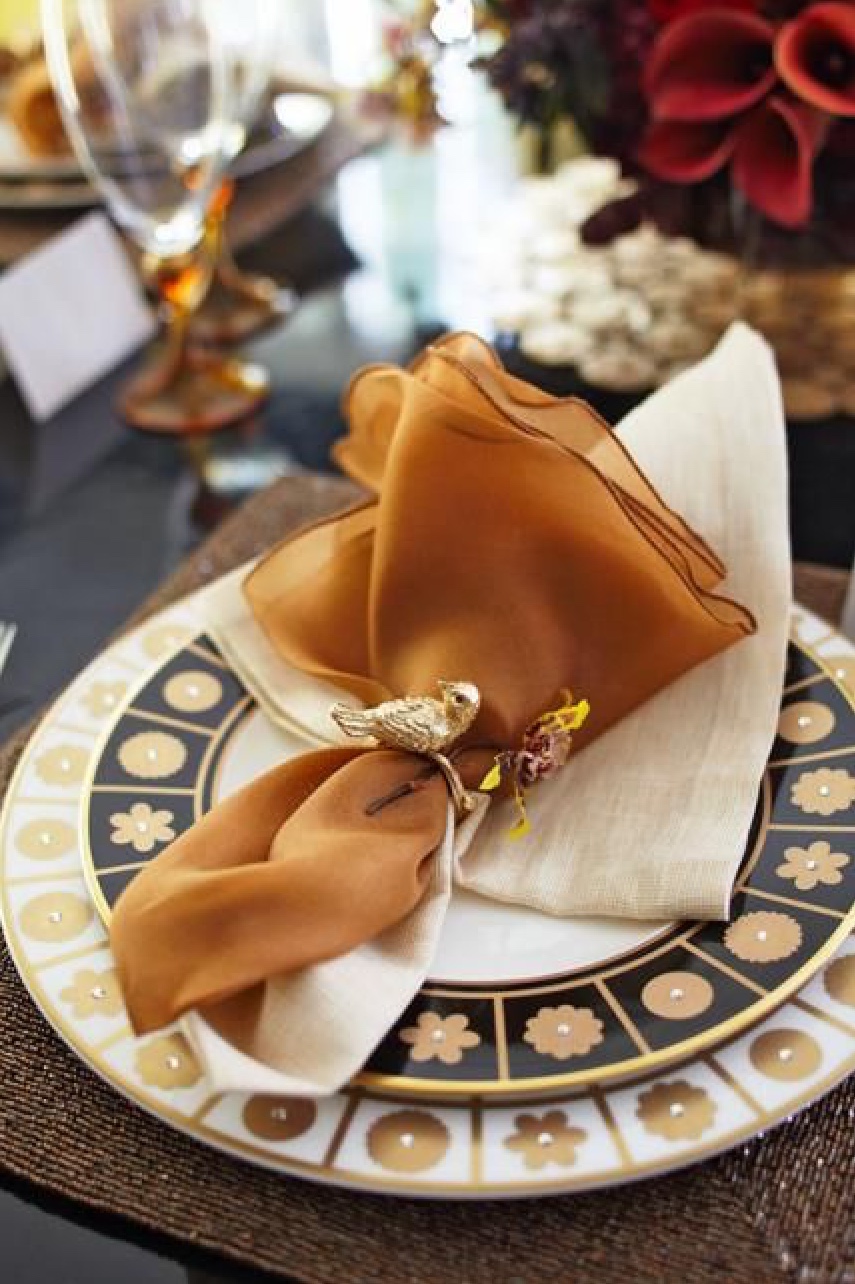 I love details!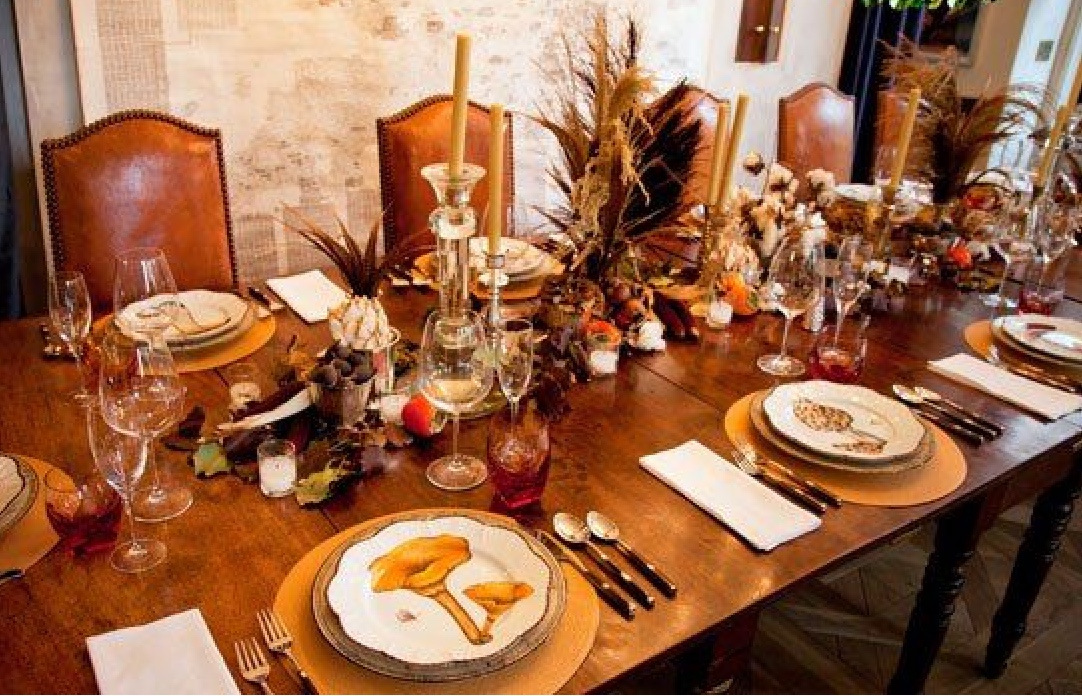 This table setting appeared in Architectural Digest and was designed by an event planner.  The porcelain Limoges plates by Alberto Pinto are stunning but way out of my price range!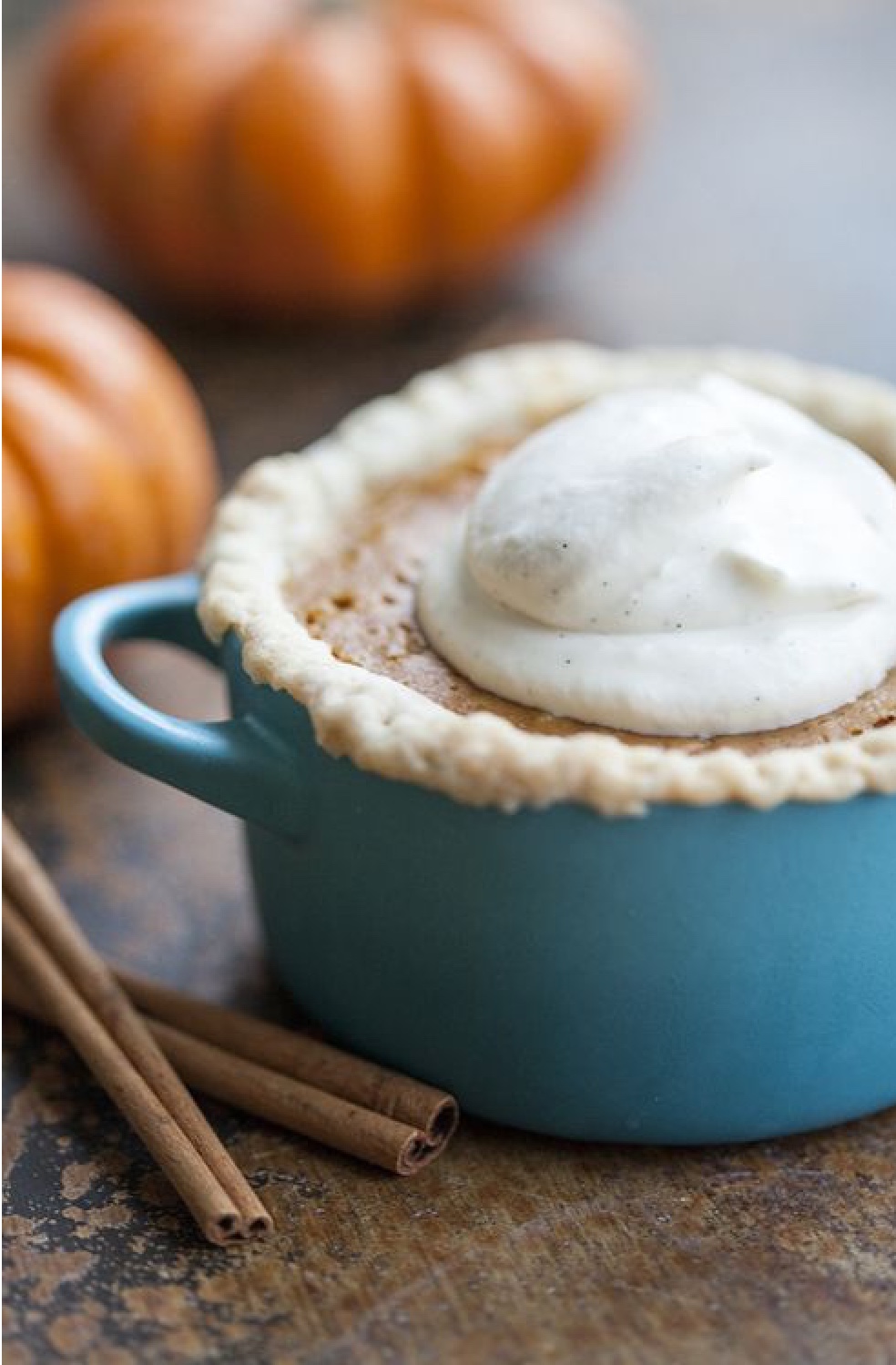 I could definitely dig into this right now!
Cozy woolen blankets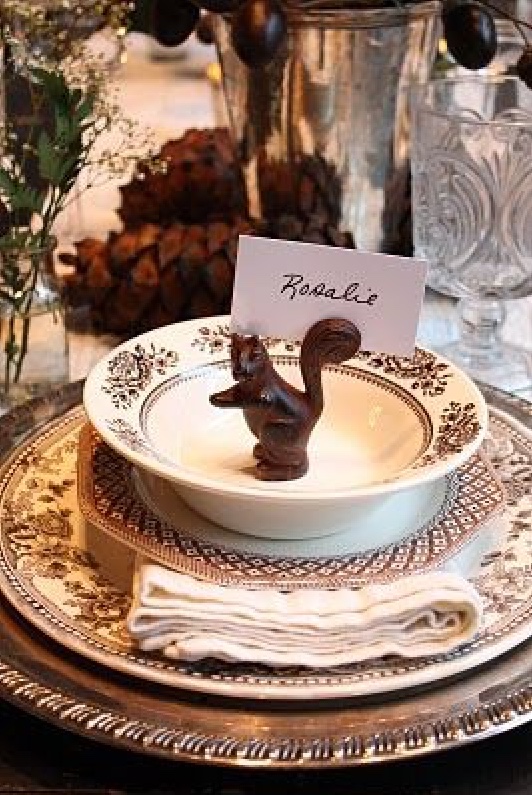 Darling squirrel place card holders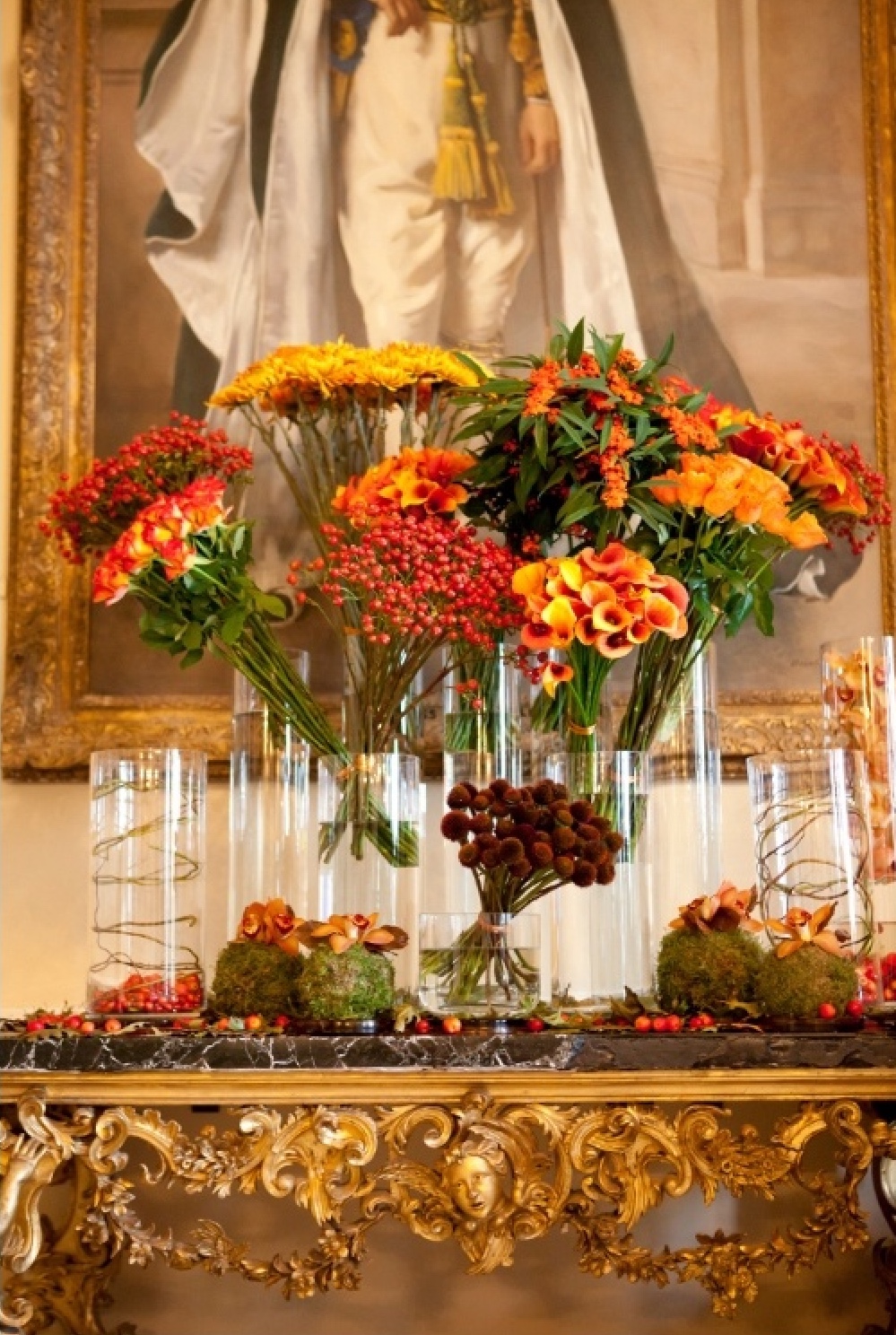 Elegant autumnal  setting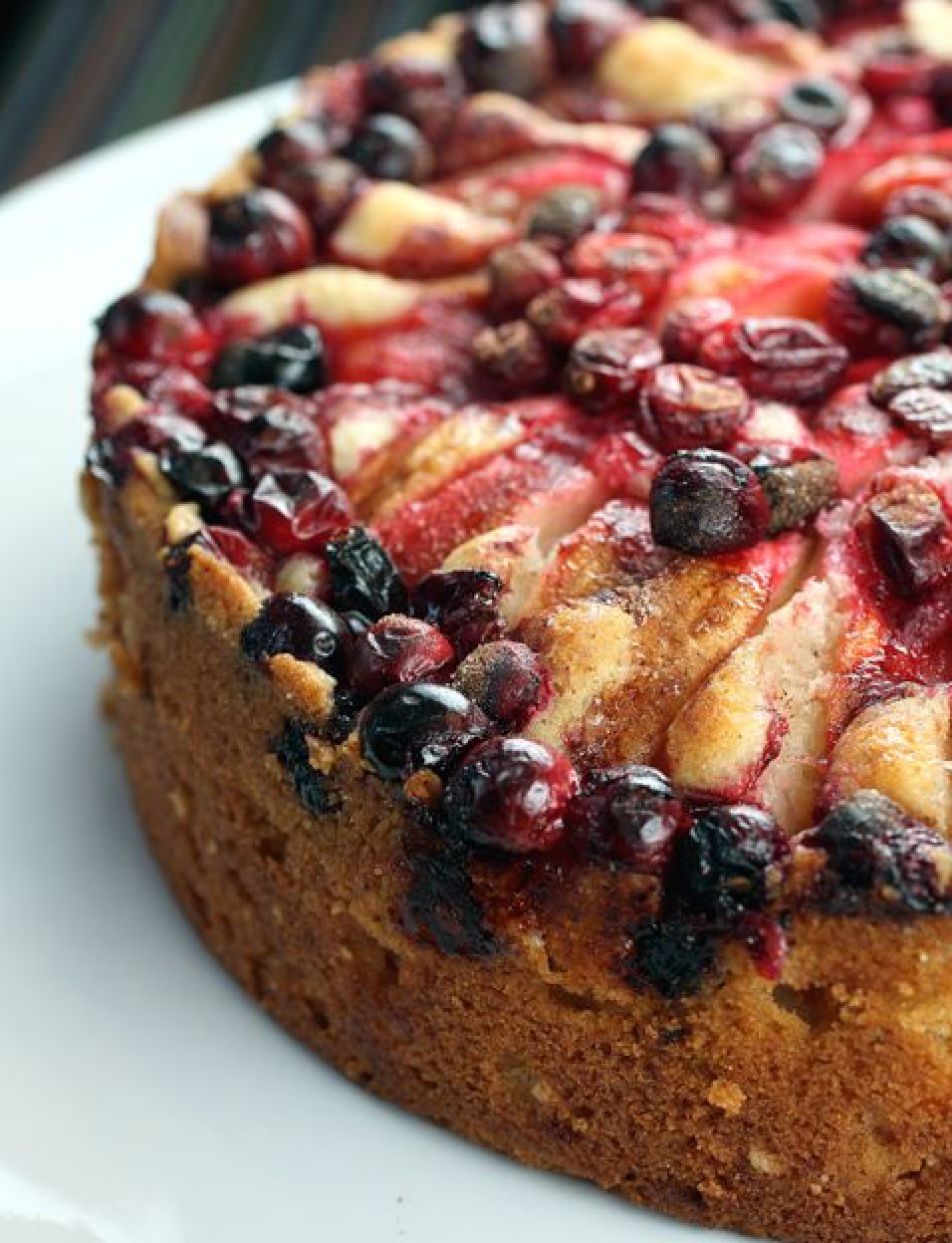 Apple-cranberry cake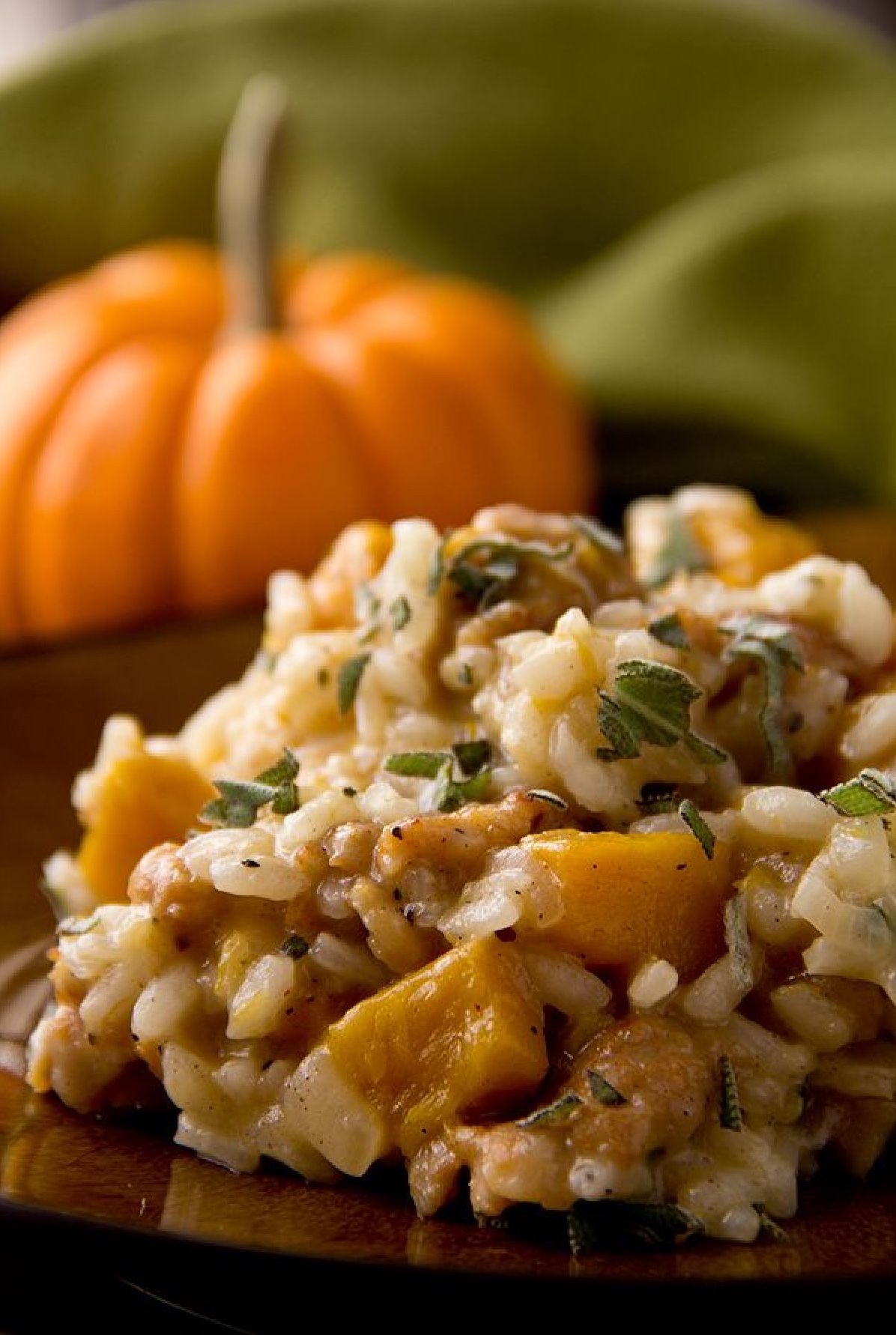 On our trips to Italy we always enjoy risotto, so I often make it for Butch and me.  I must try this Roasted Pumpkin Risotto with Sweet Italian Sausage, Apples, and Gruyere!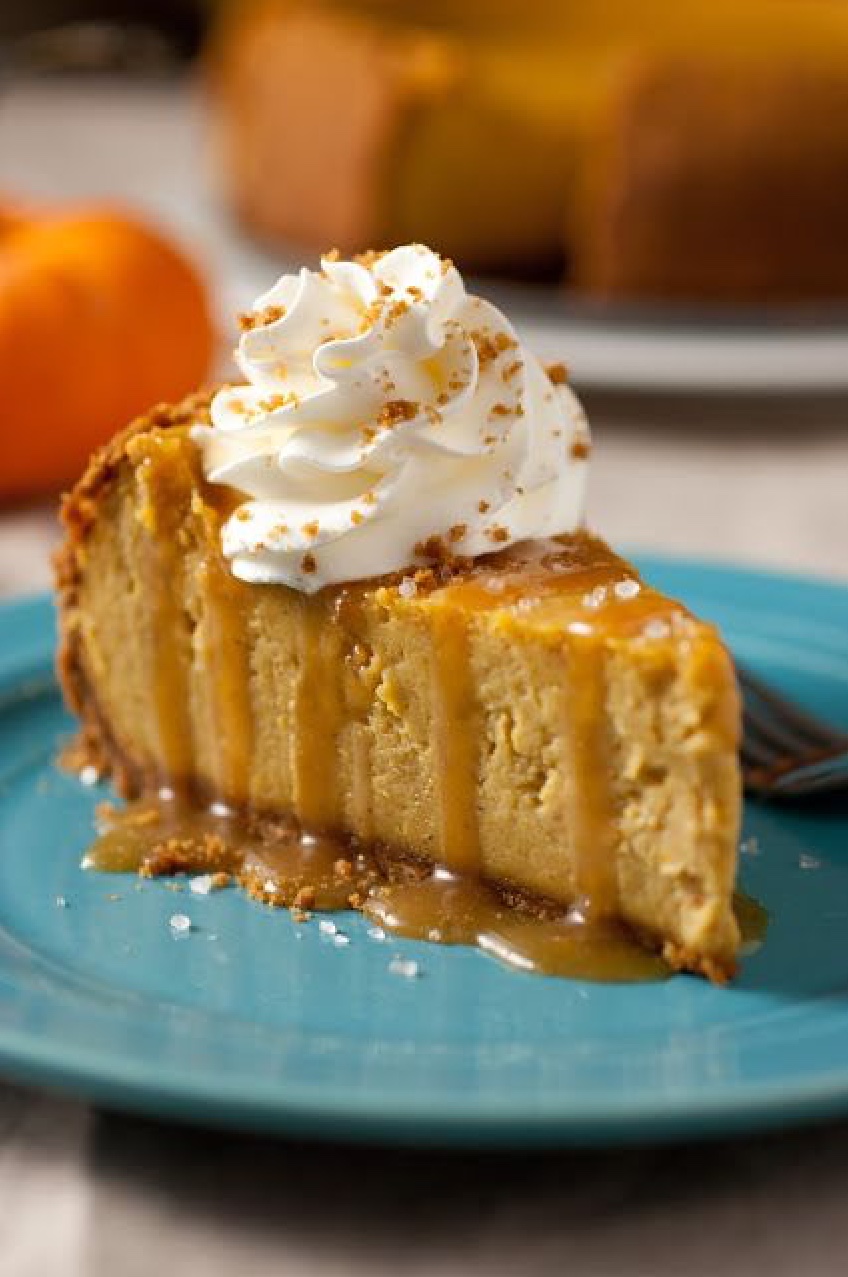 I love pumpkin and I love cheesecake so this is a given:  Pumpkin Cheesecake with Salted Caramel Sauce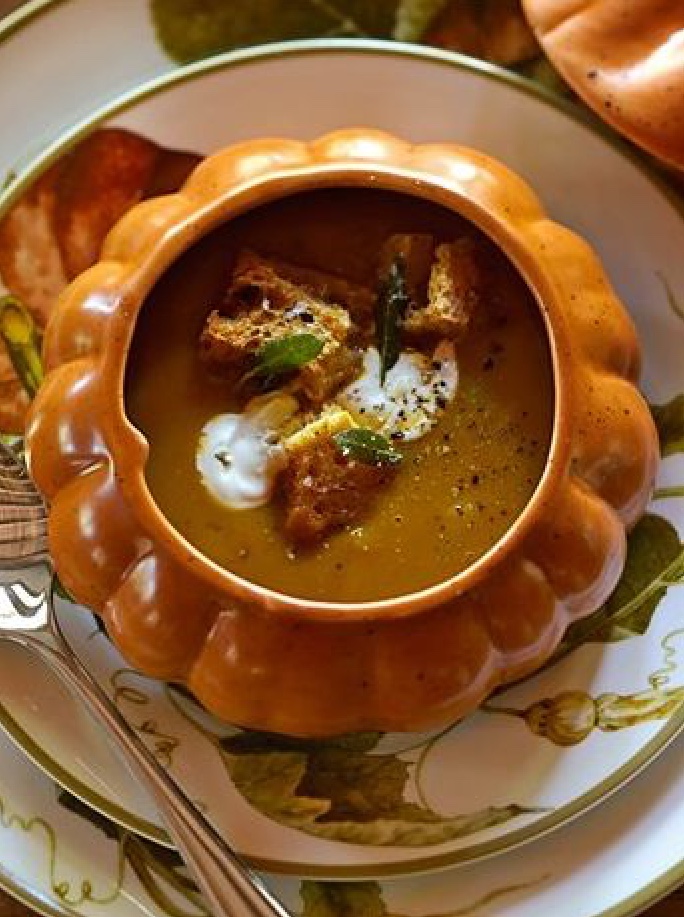 With cold temperatures this week in the South, this Butternut Squash Soup with Croutons and Creme Fraiche
would qualify as comfort food!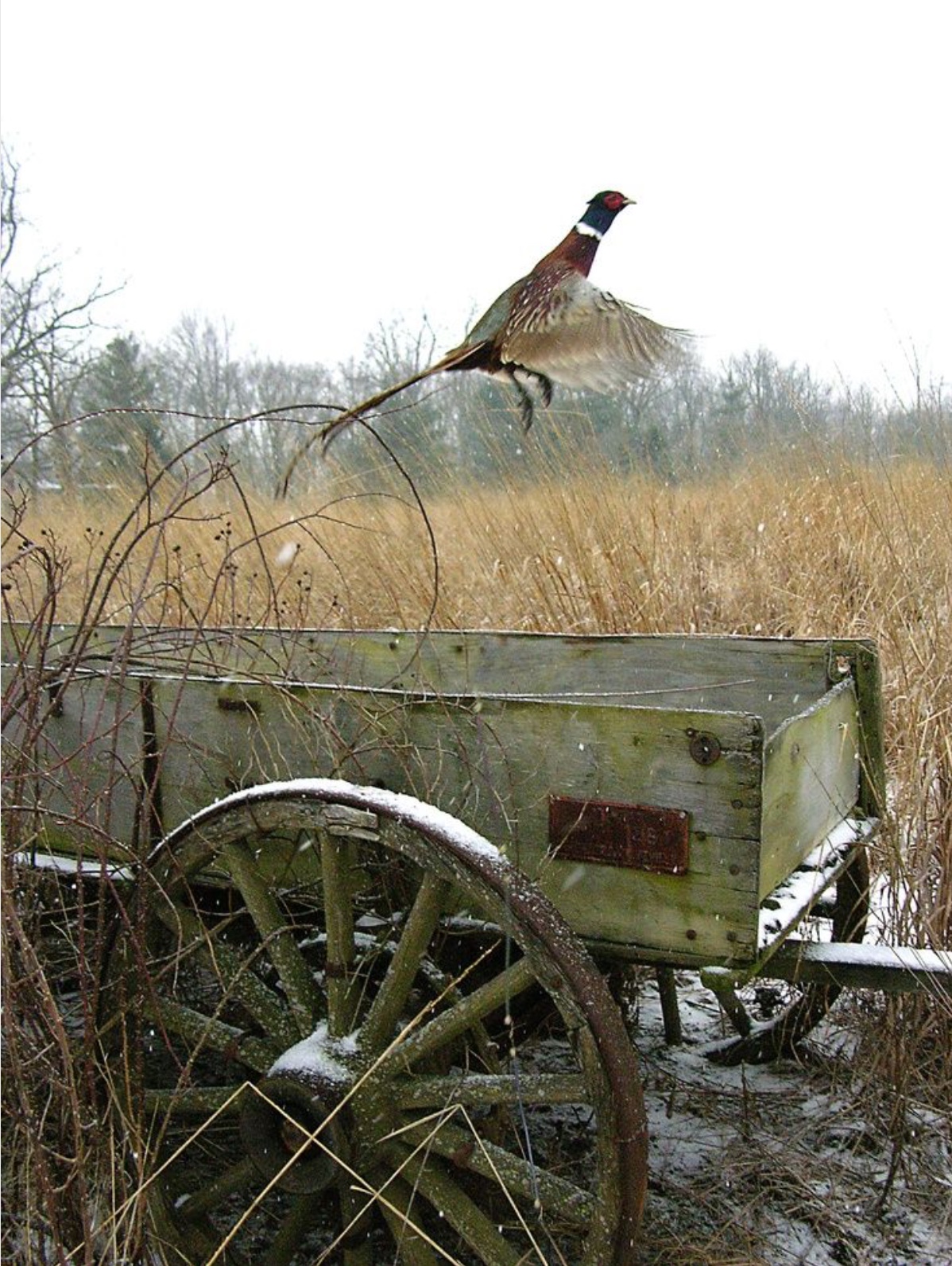 Ring-neck pheasant taking flight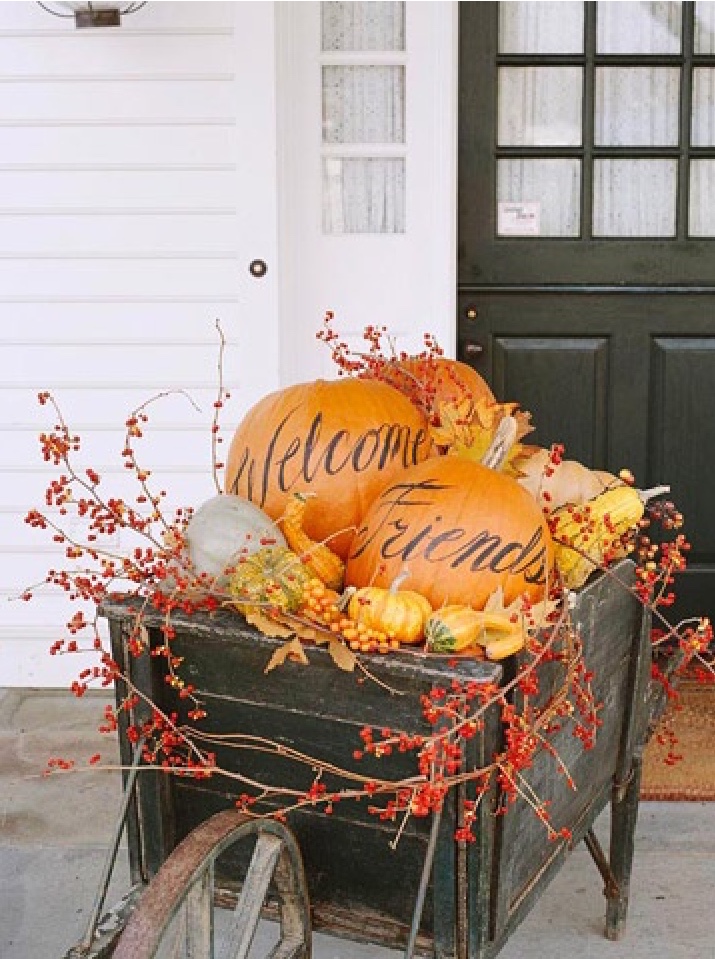 Antique wheelbarrow with its message of welcome!!
Thank you so much for being a huge part of our everyday living!  We love your comments!