"…for behold, the winter is past; the rain is over and gone.
The flowers appear on the earth,the time of singing has come,
and the voice of the turtledove is heard in our land"
Song of Solomon 2:11-13
Spring officially begins this Friday, March 20th, but I have declared that spring has begun at our house!  Winter has been unusually cold, rainy, icy, snowy, dreary, and dare I say, harsh, in northeast Alabama!  So we are welcoming spring with open arms!  The bright yellow daffodils and forsythia are in full bloom along with the soft pink of the ornamental magnolia trees.  Yesterday was sunny and 72…the weather doesn't get any better than that!  My sweet Daddy calls it thermostat weather!  Welcome back to our kitchen, where spring has sprung!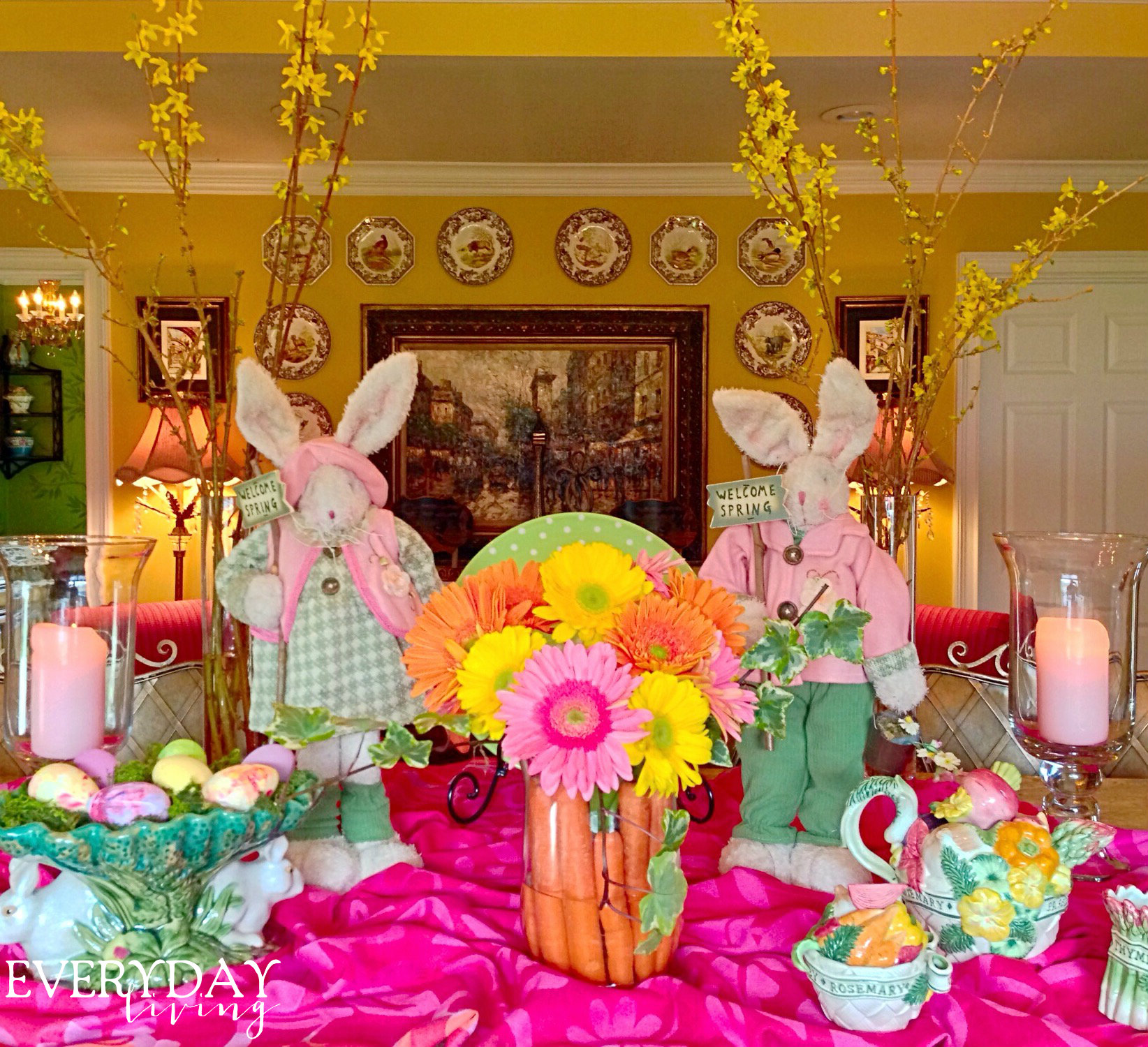 Getting a jump on spring and Easter with lots of color on our kitchen island!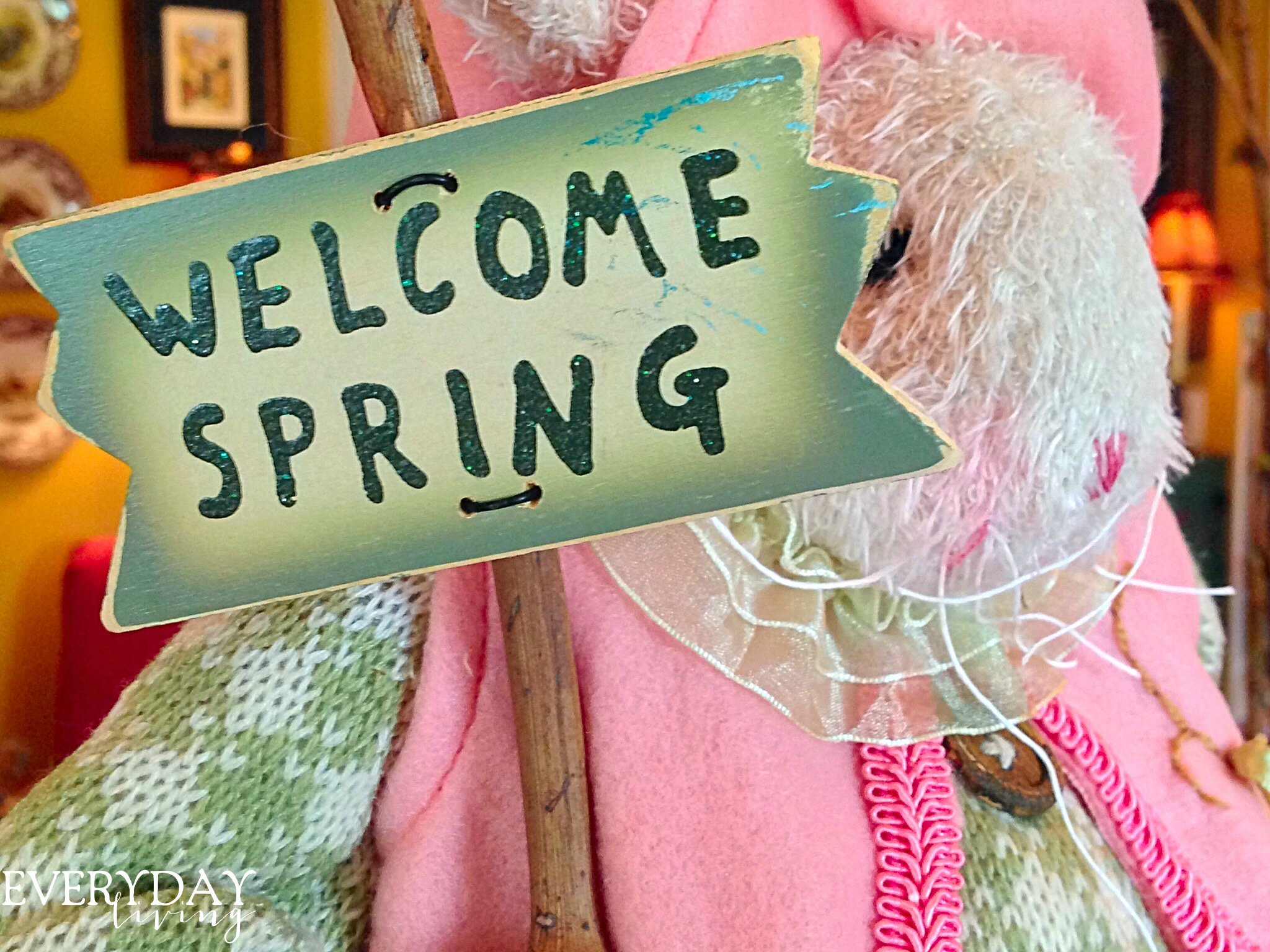 The bunnies are ready for nicer weather!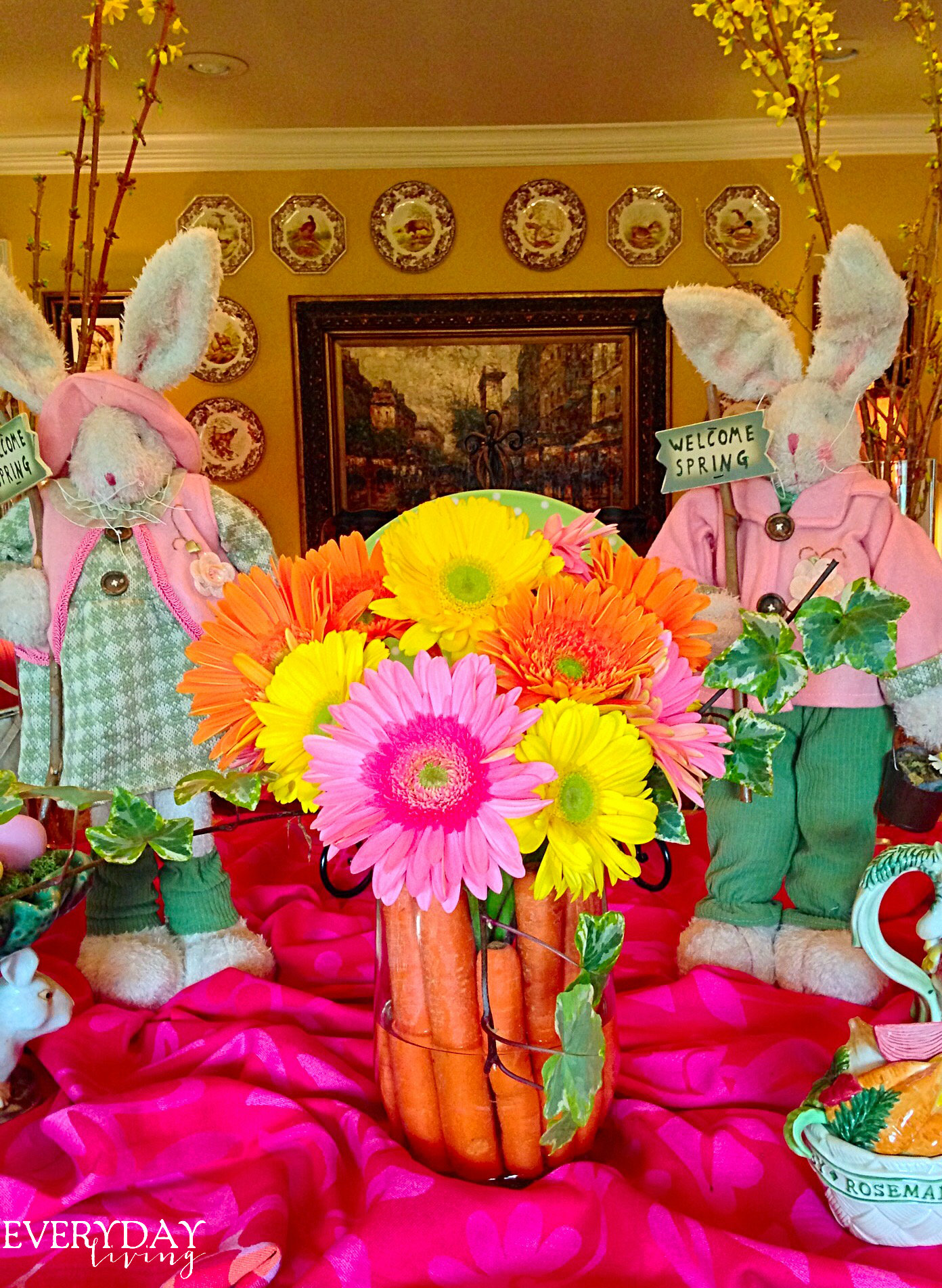 I gathered a fun cotton cloth on the granite surface to soften its hard scape!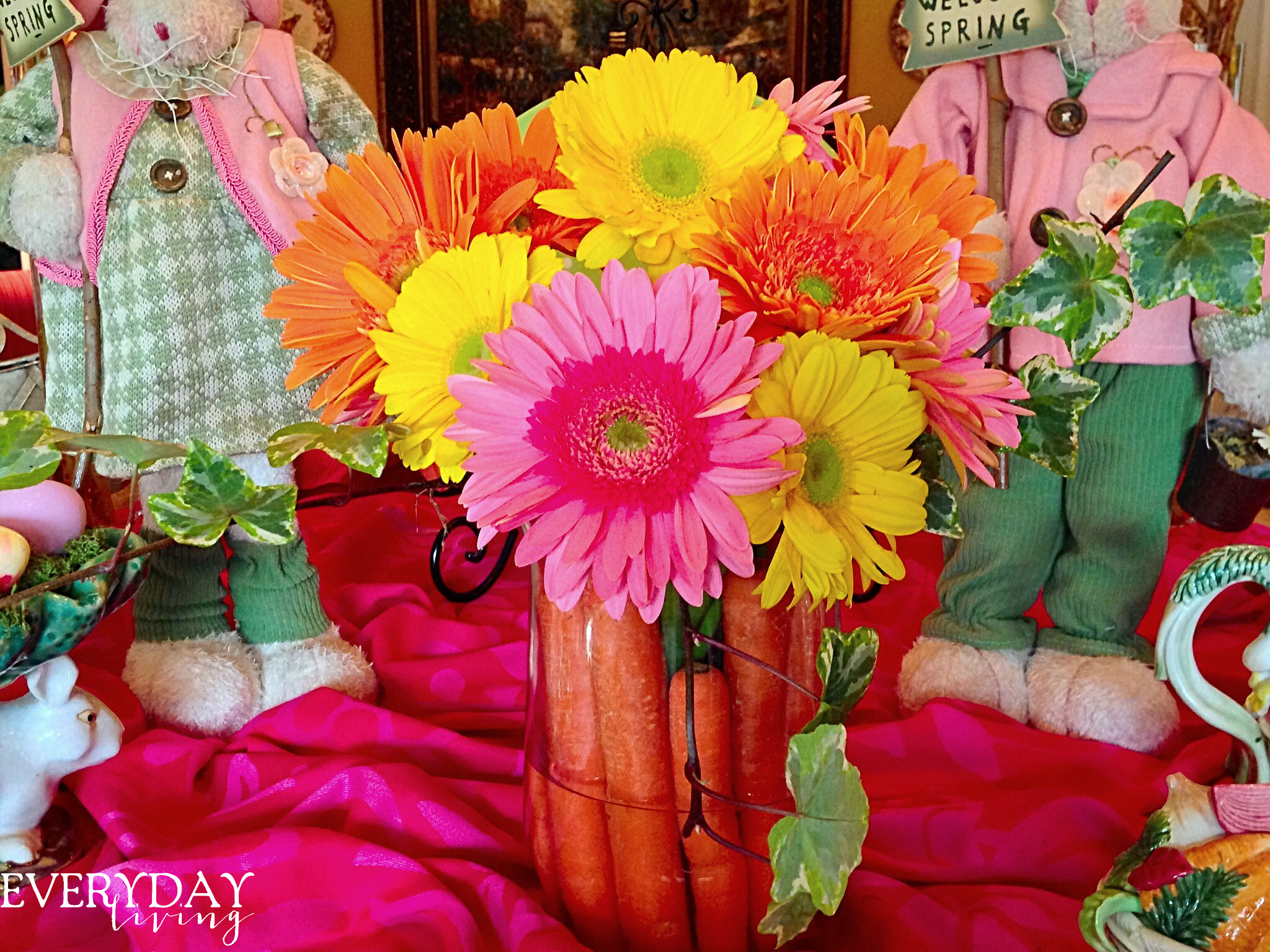 Colorful gerber daisies in a vase with rabbit food (carrots)…so perfect for spring!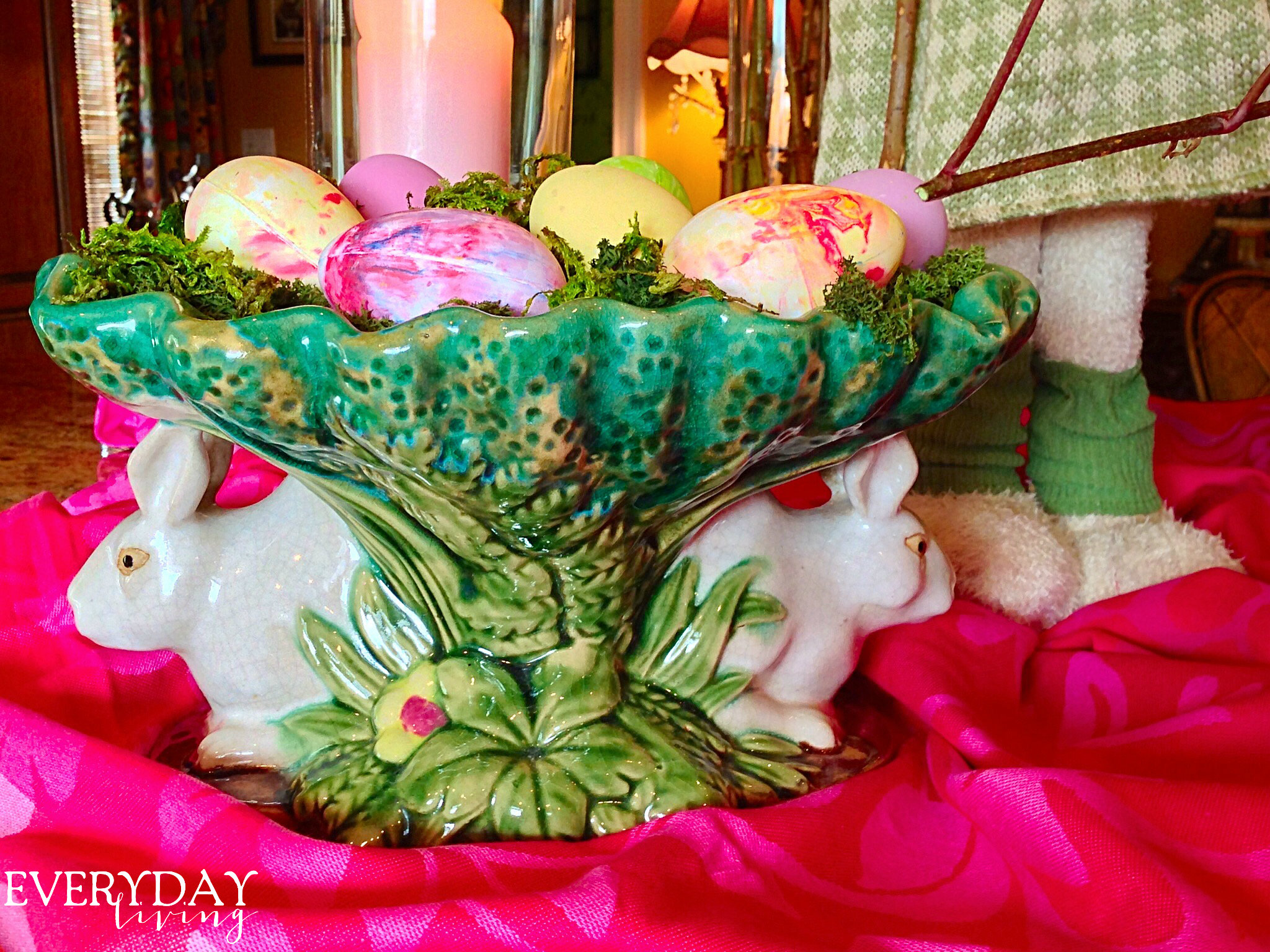 Sweet little rabbits holding moss and colorful eggs for a touch of Easter!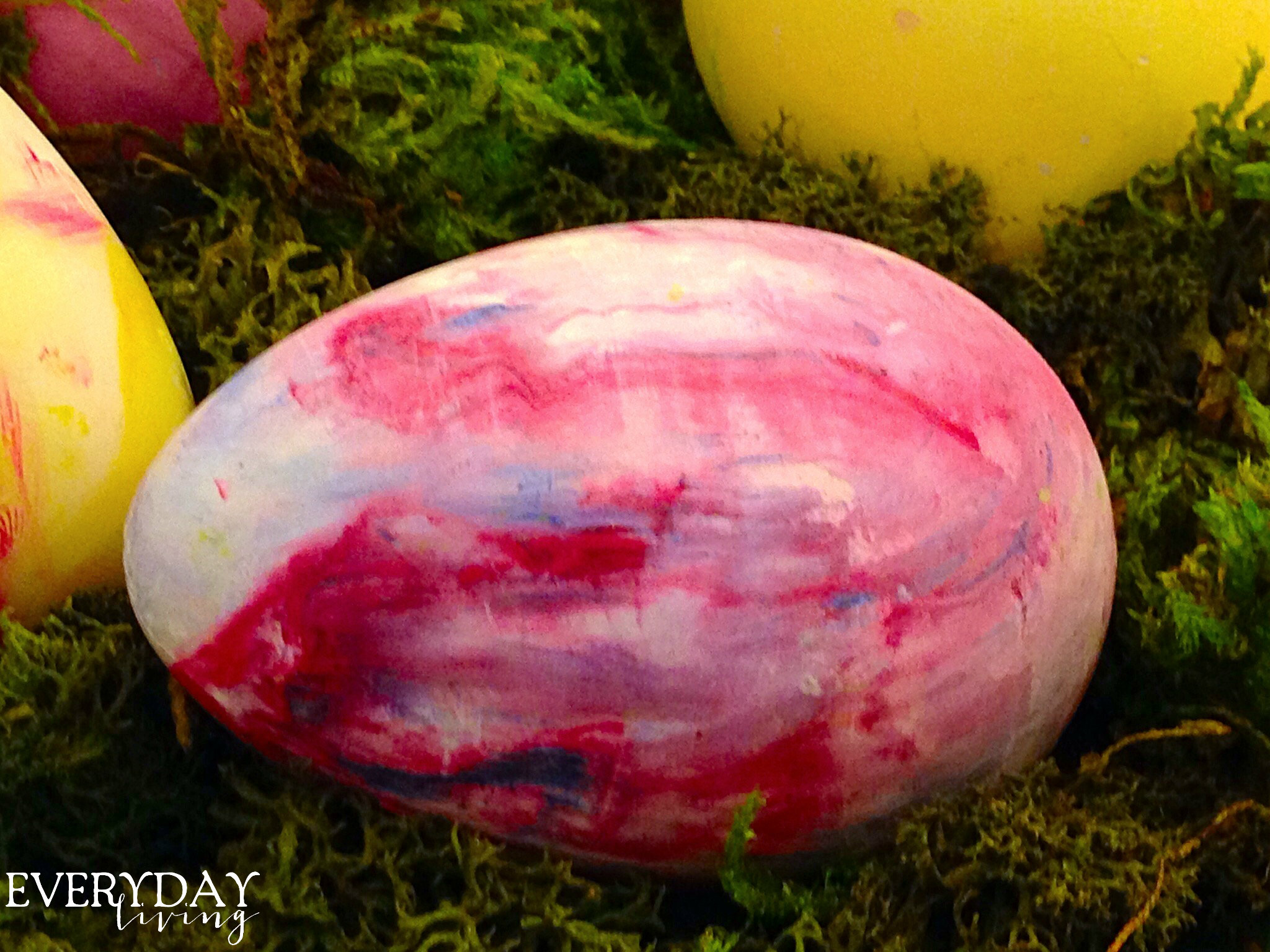 Chalk eggs purchased so long ago that I don't remember from where!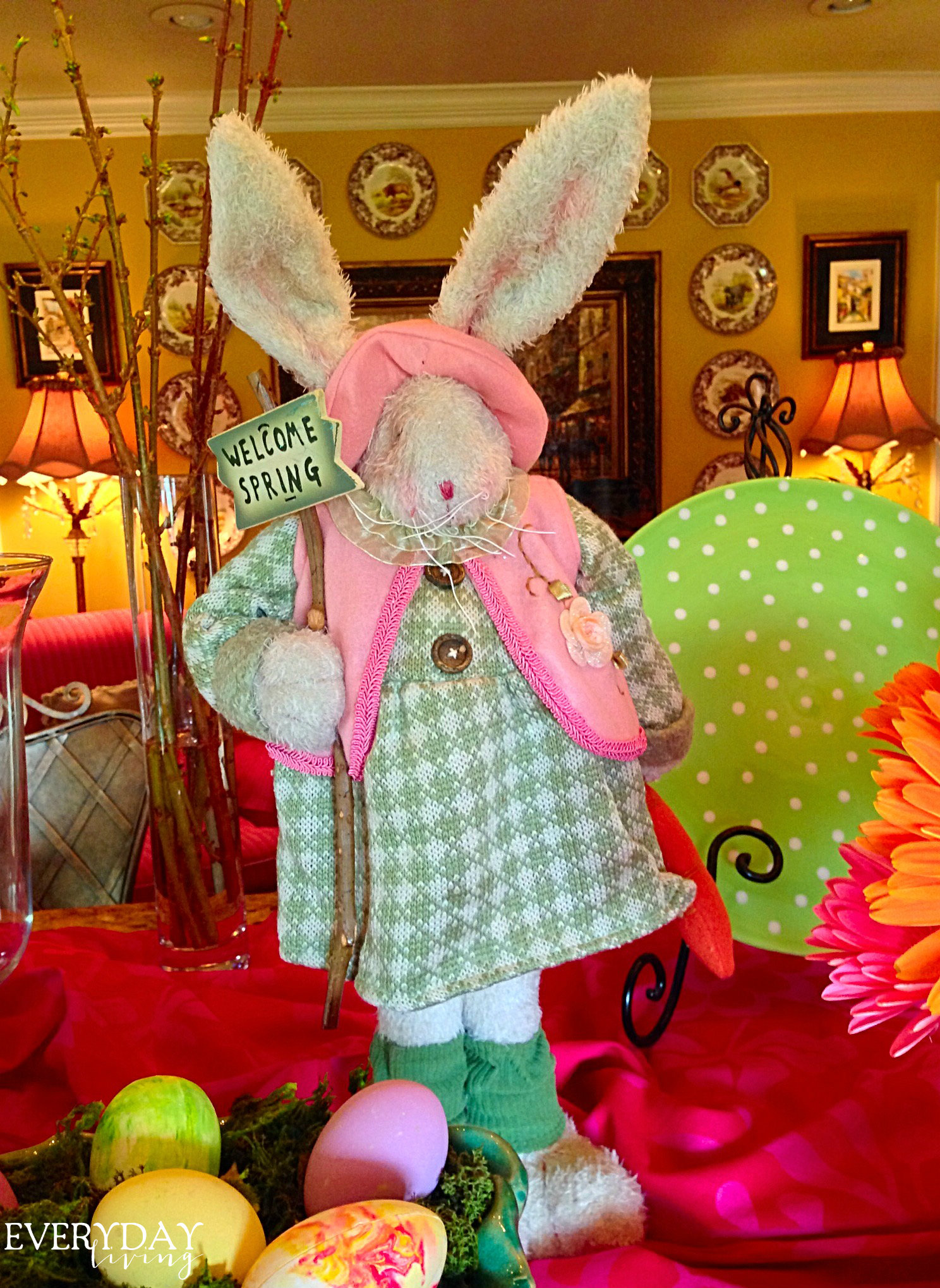 Miss Bunny along with her companion was found at TJ Maxx several years ago.  I love that they are welcoming spring!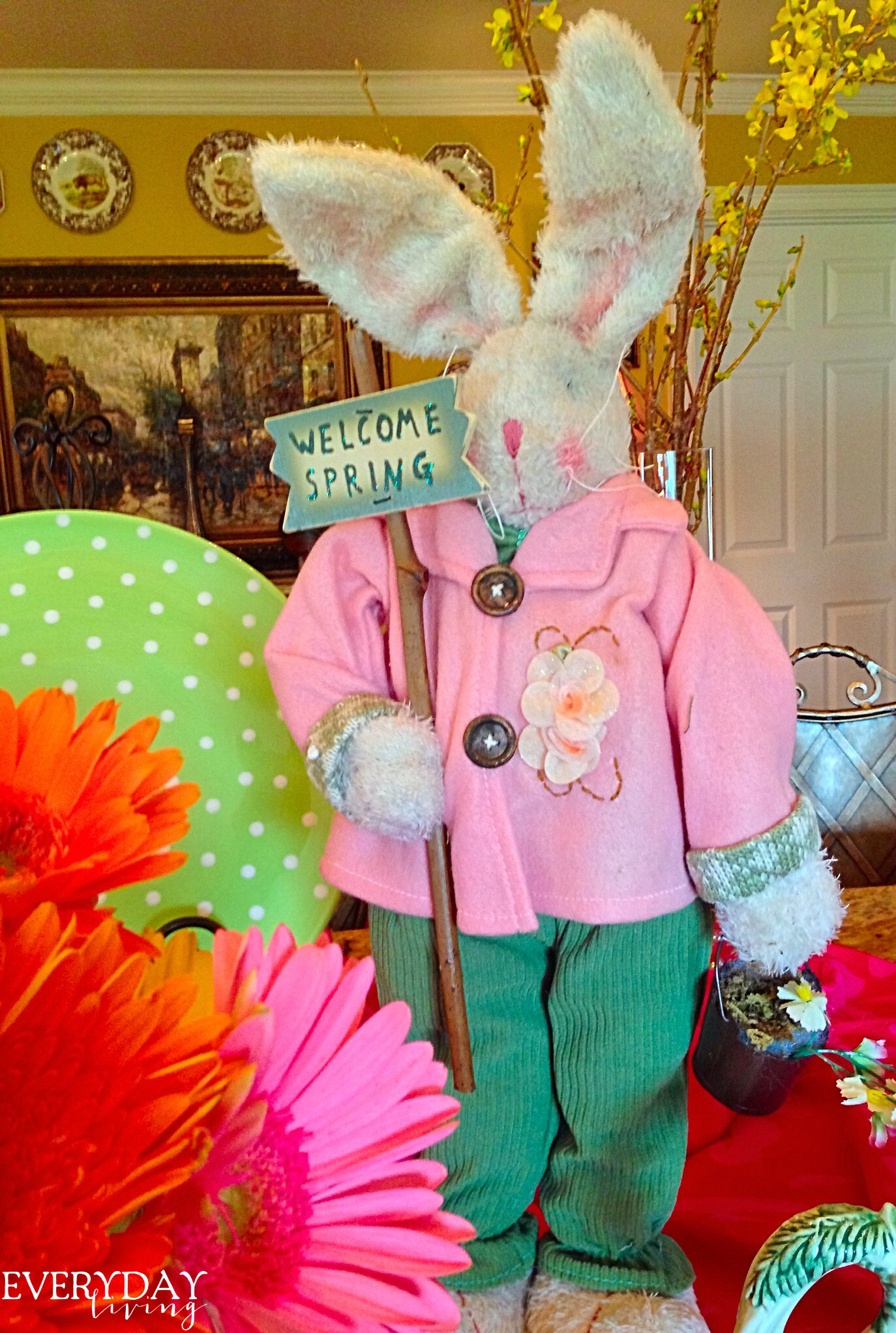 Mr. Bunny's pink coat is a nice contrast to the polka dot platter!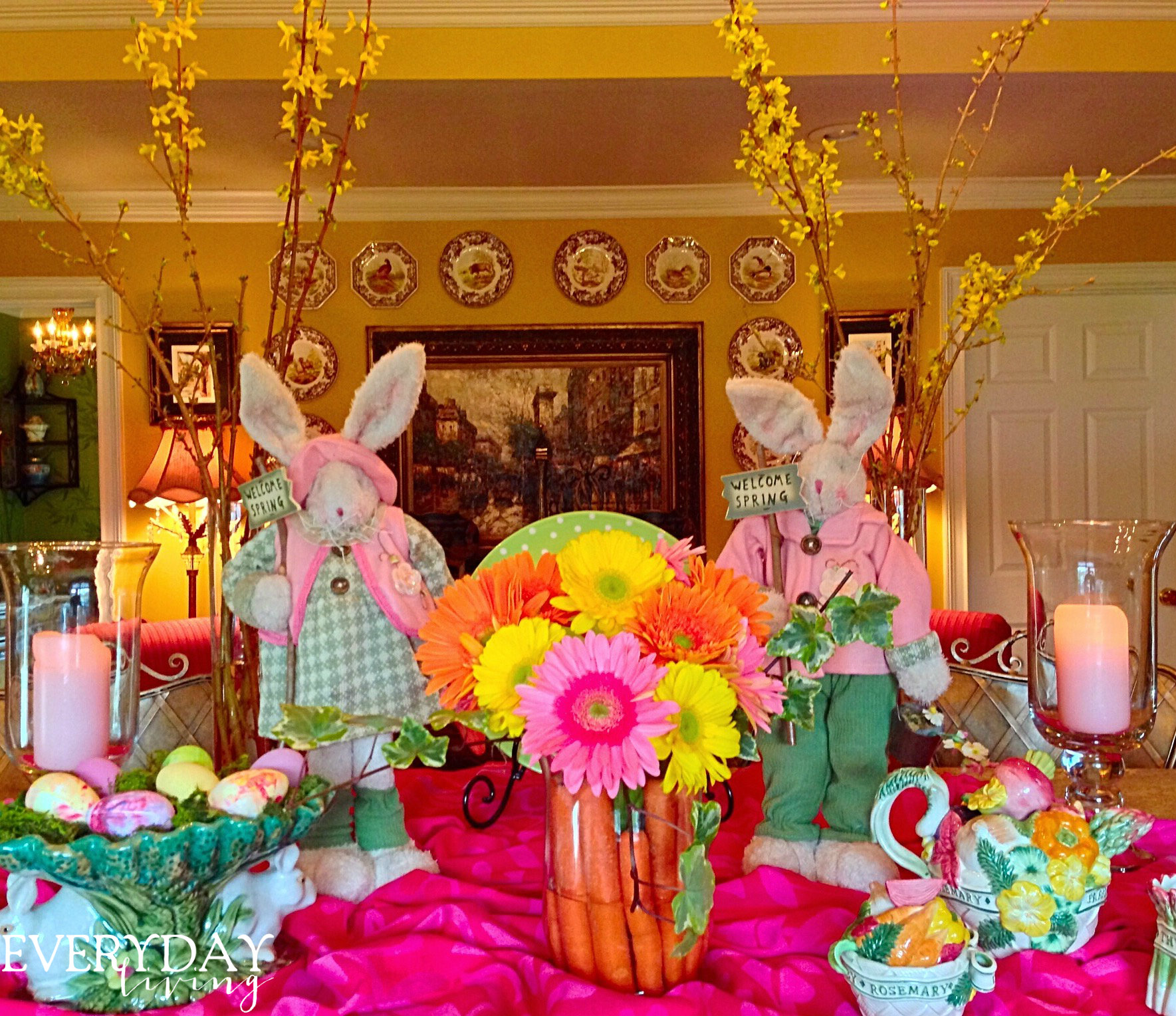 Early spring always brings out the forsythia!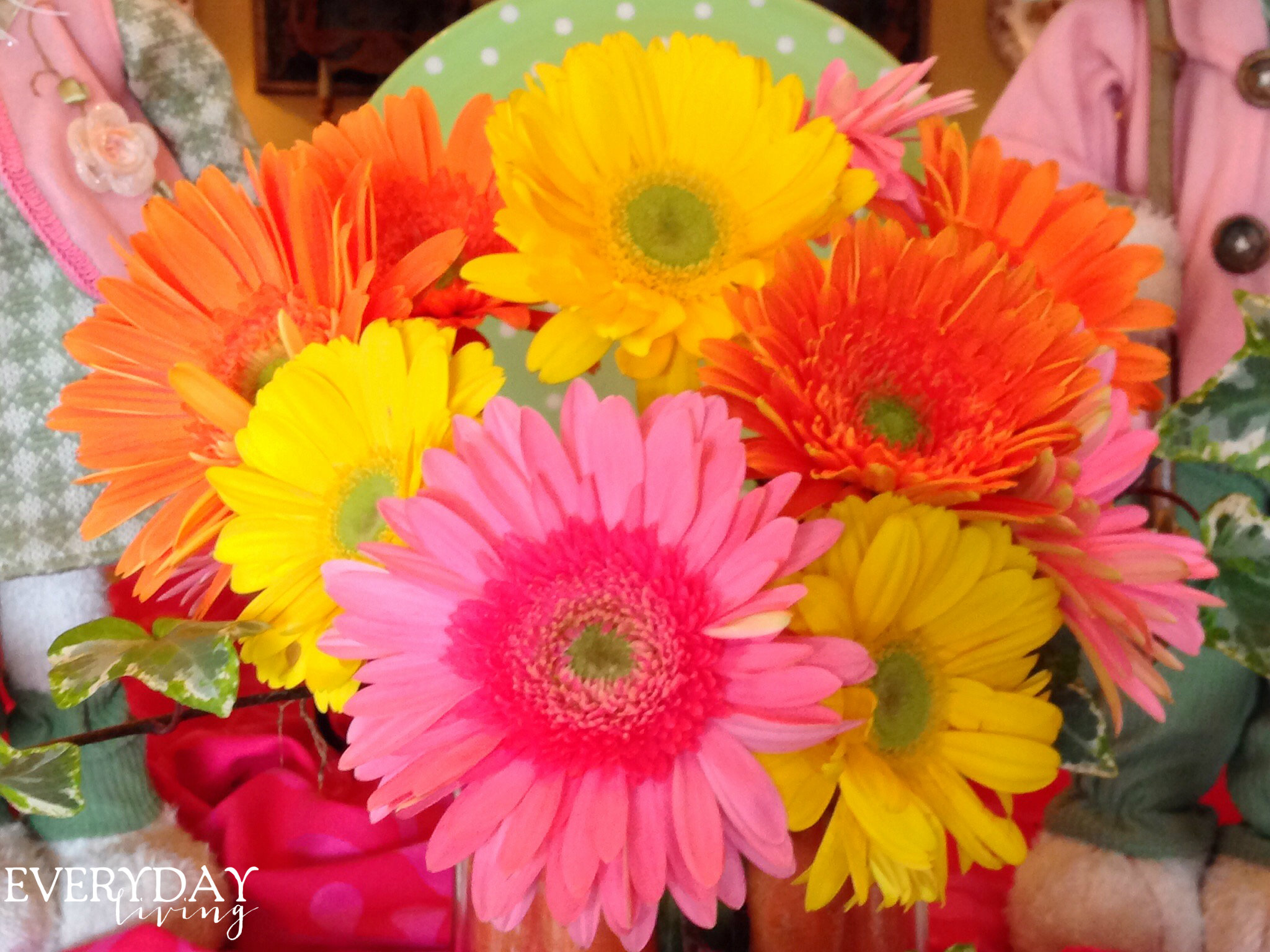 Gerber daisies wearing their happy faces!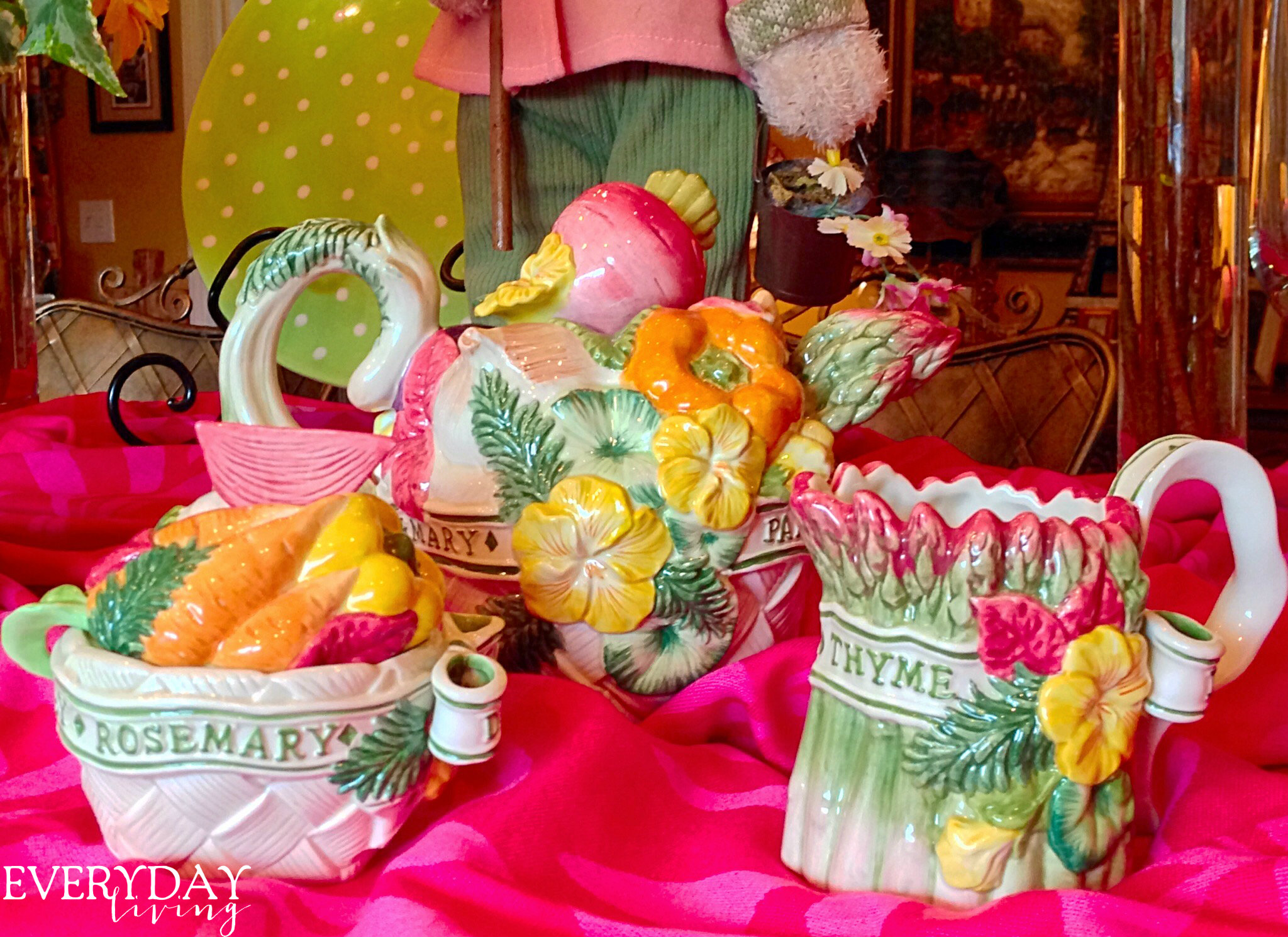 The teapot, sugar, and creamer are Fitz and Floyd…gifts from Butch so many years ago!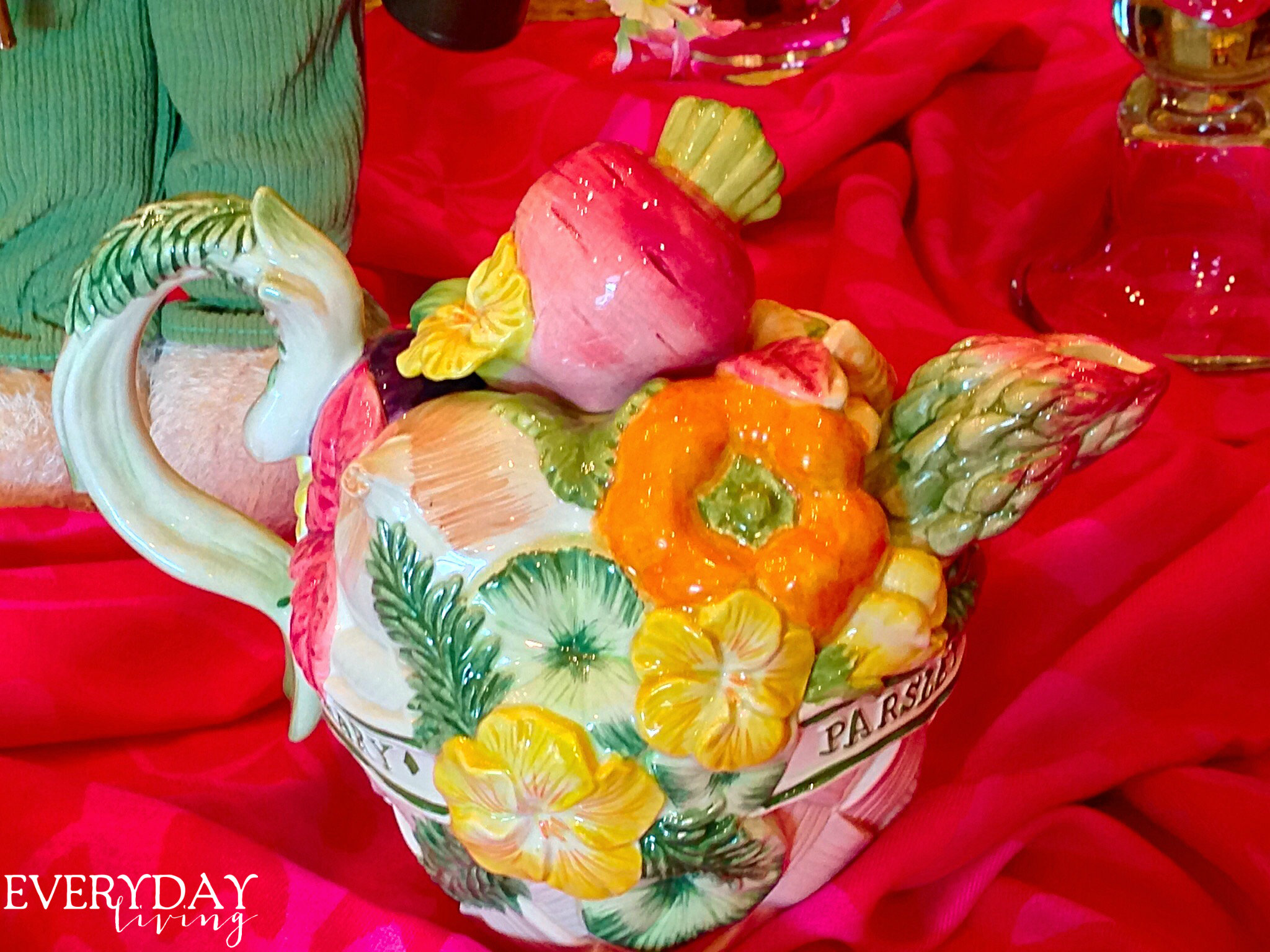 The pattern is "Herb Garden"!  I have a few more pieces not displayed here!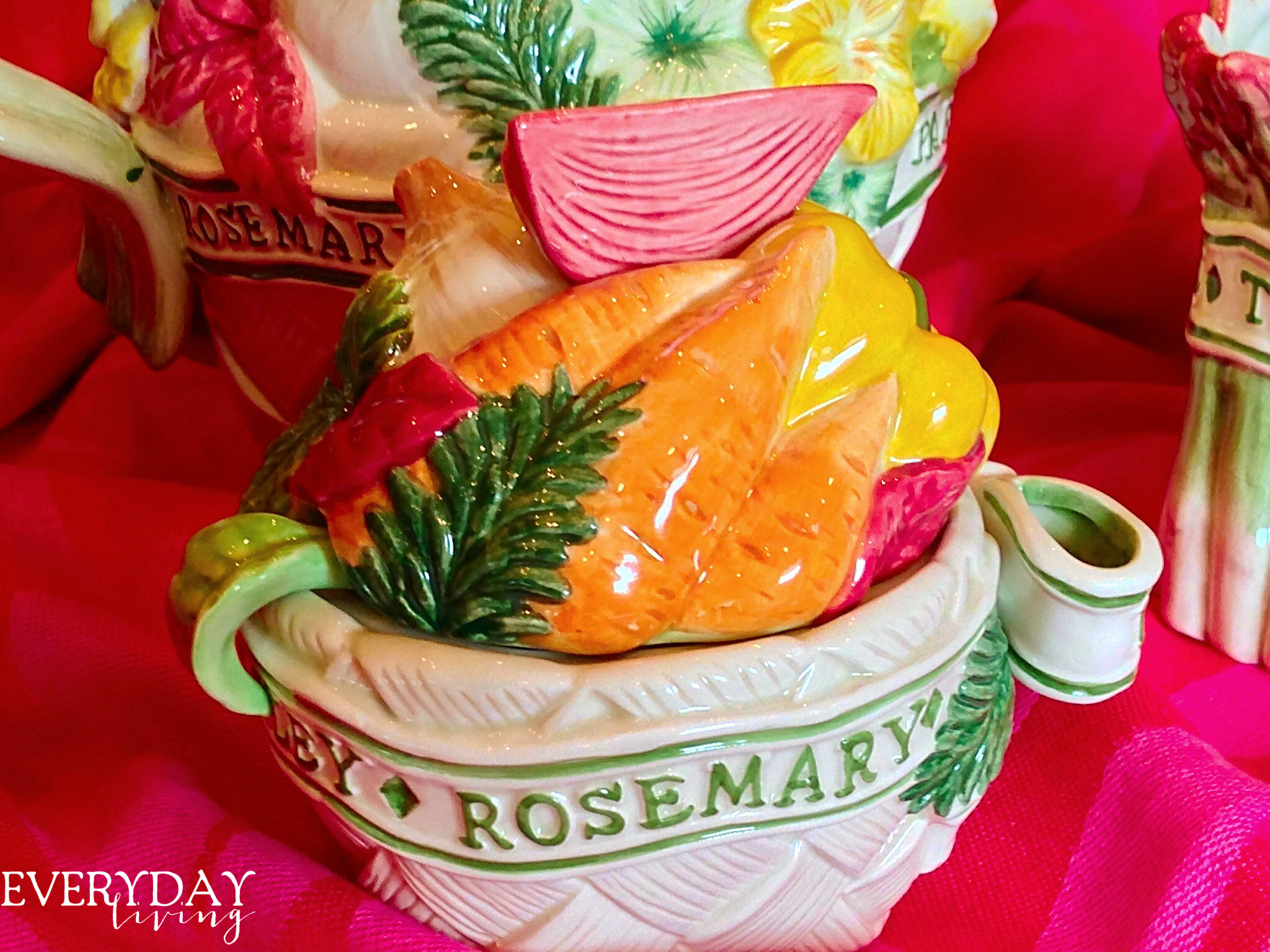 The sugar bowl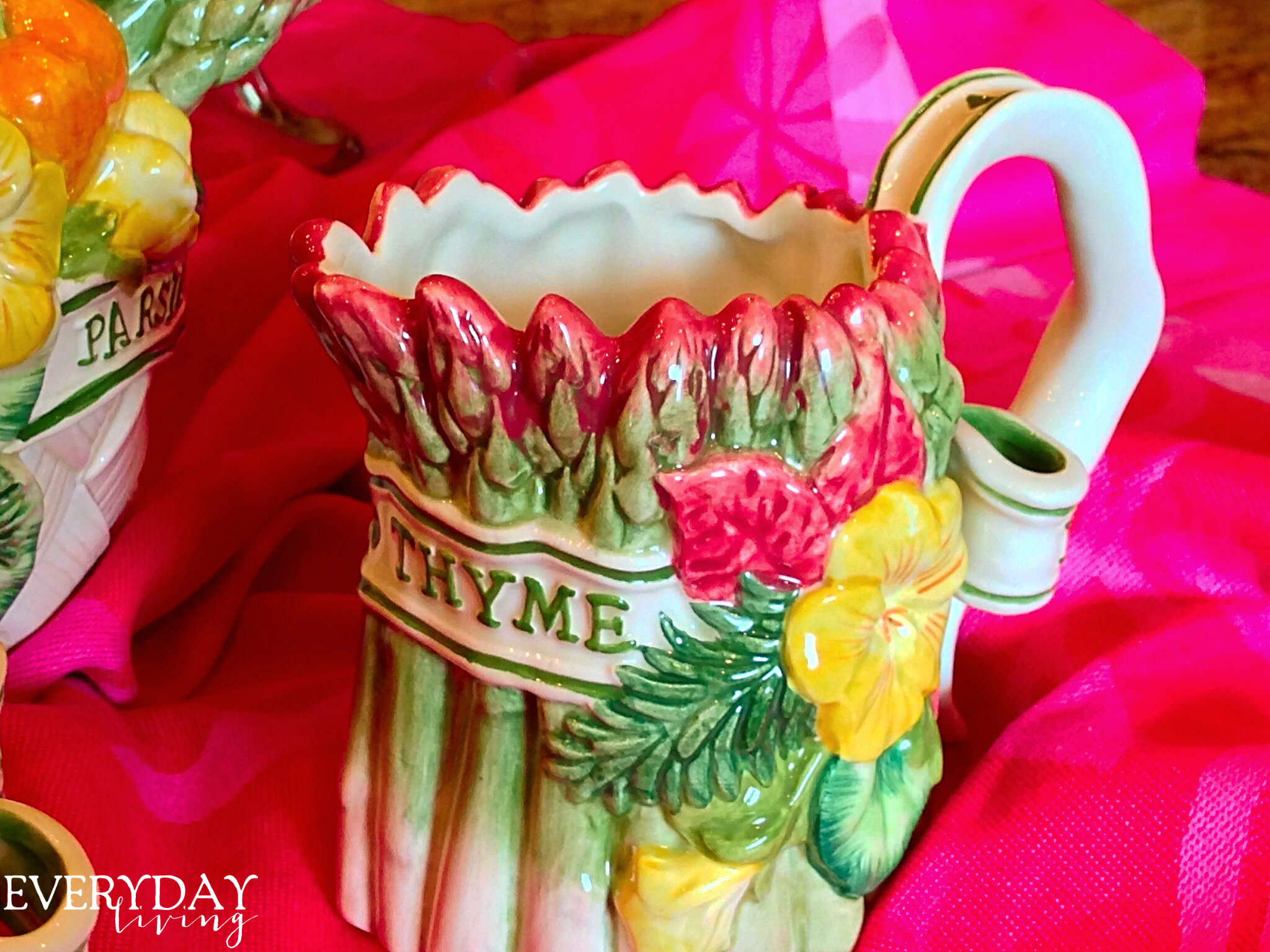 The creamer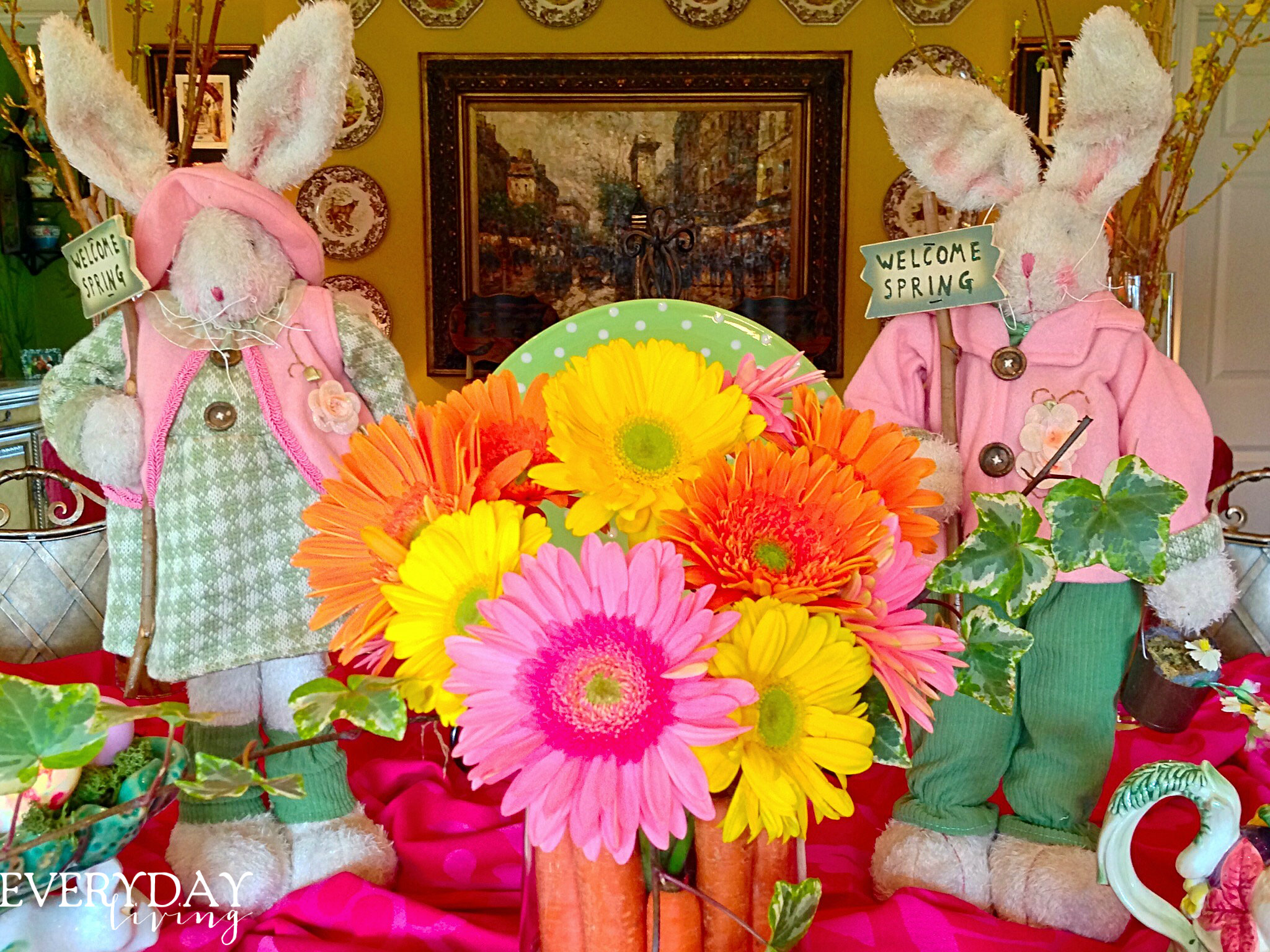 Such a cheerful kitchen island- anxiously awaiting spring's arrival!
"Summer and winter and springtime and harvest,
Sun, moon and stars in their courses above
Join with all nature in manifold witness
To Thy great faithfulness, mercy and love"
-Thomas Obediah Chisholm