"Splendor and majesty are before him;
strength and joy are in his place"
‭1 Chronicles‬ ‭16‬:‭27‬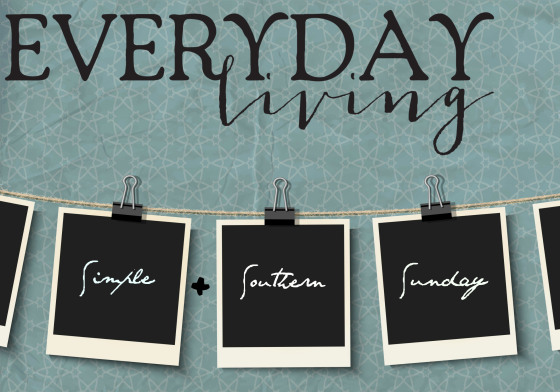 Seems like this time of year, each thing in nature shows up and makes a statement and declaration of arrival.  Not that each one hasn't been around all winter, but just not showing off and demanding our attention quite as much as now.  Each bit of creation has its own special way way of saying "here I am, notice me!". And we certainly do!  The splendor of Spring awakens something in us and stirs our emotions.  Perhaps new life outside is God's display of new life that is available for the inside; the inside of our heart and soul that is.  New life that is only found in Christ.
Maybe it was early spring when David sang the song recorded in
1 Chronicles 16:
"Then shall the trees of the forest sing for joy before the Lord, for he comes to judge the earth. Oh give thanks to the Lord, for he is good; for his steadfast love endures forever! "
‭1 Chronicles‬ ‭16‬:‭33-34‬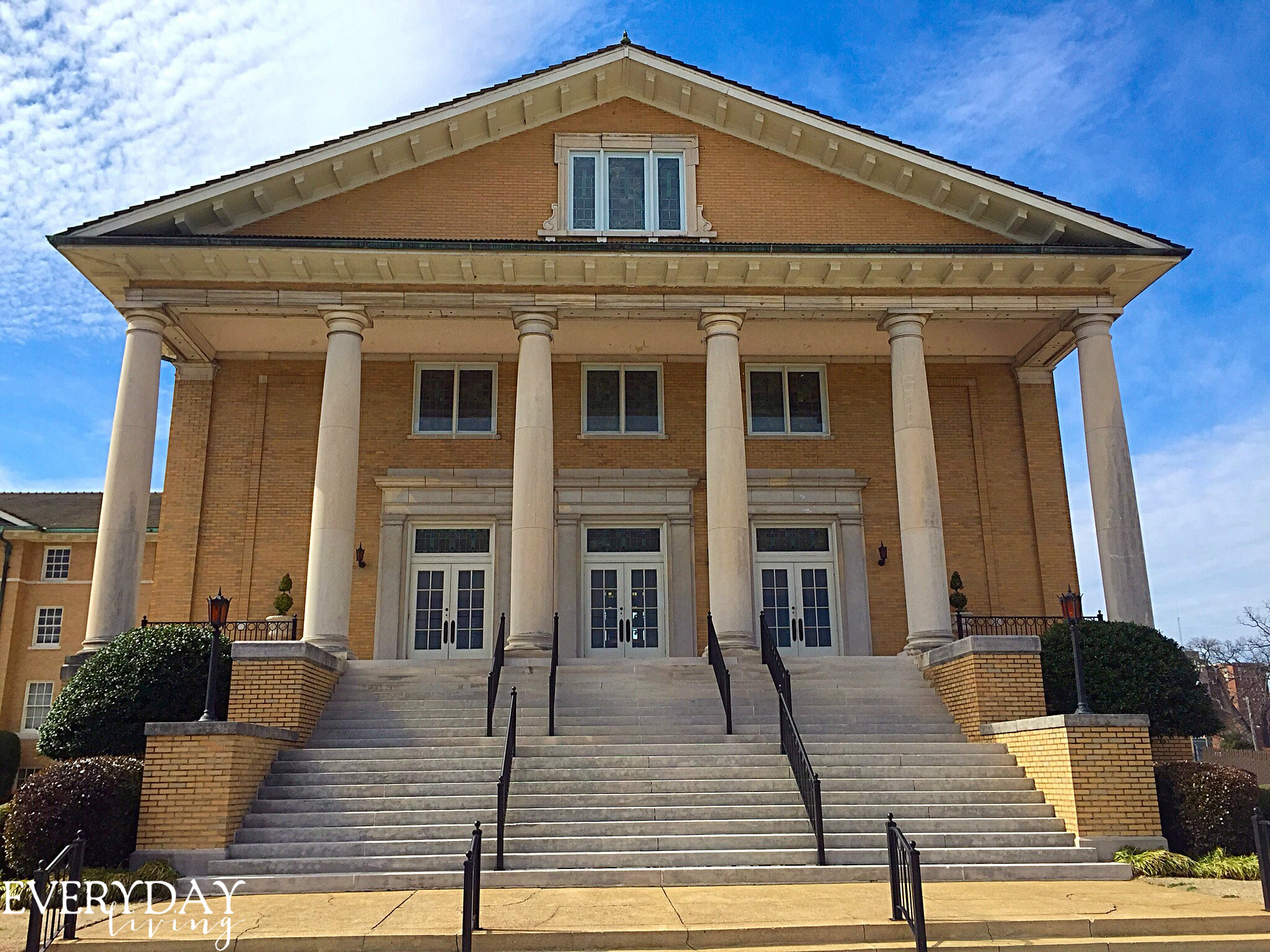 The stately neoclassical First Baptist Church building in our
downtown was dedicated in 1927!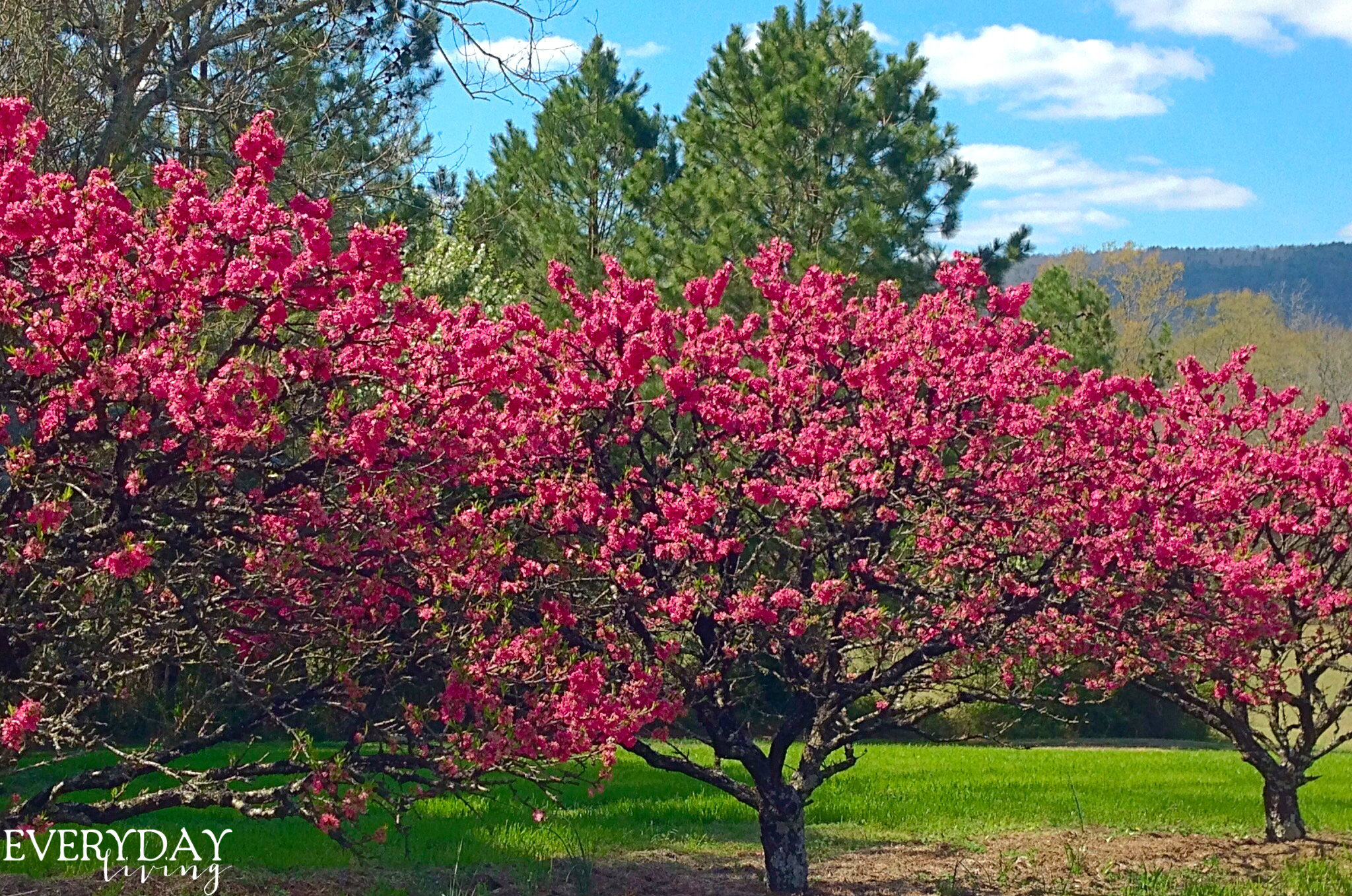 Patio peach trees are in full bloom along our driveway!
The cooler temperatures have prevented their usual
spring showing!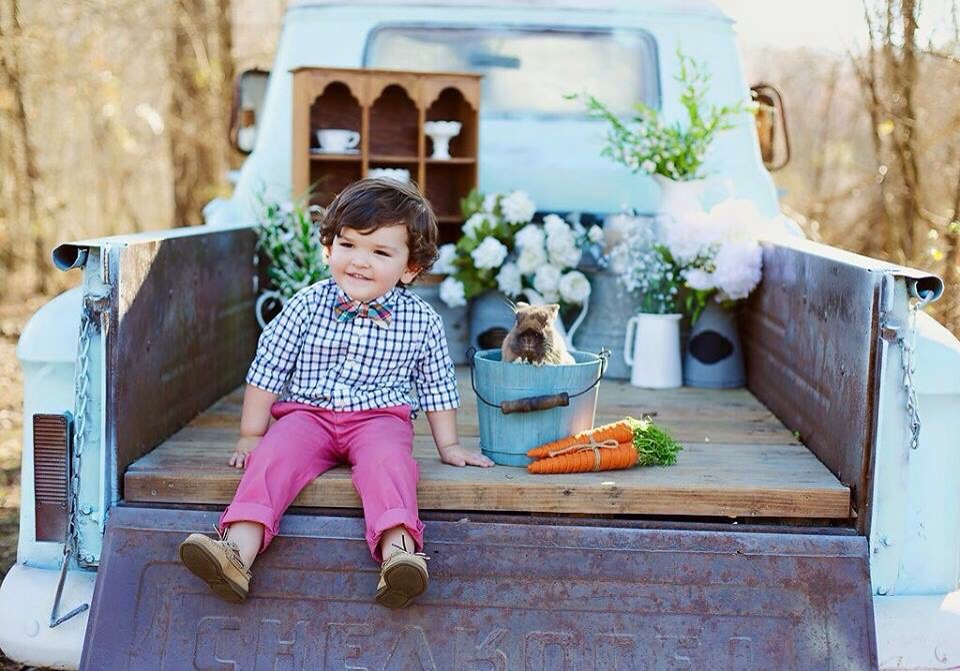 Braden all decked out for his Easter photos!
The rustic barn at J & D Farms is ready for wedding season!
It is the perfect venue!  Seth and Allison were married here!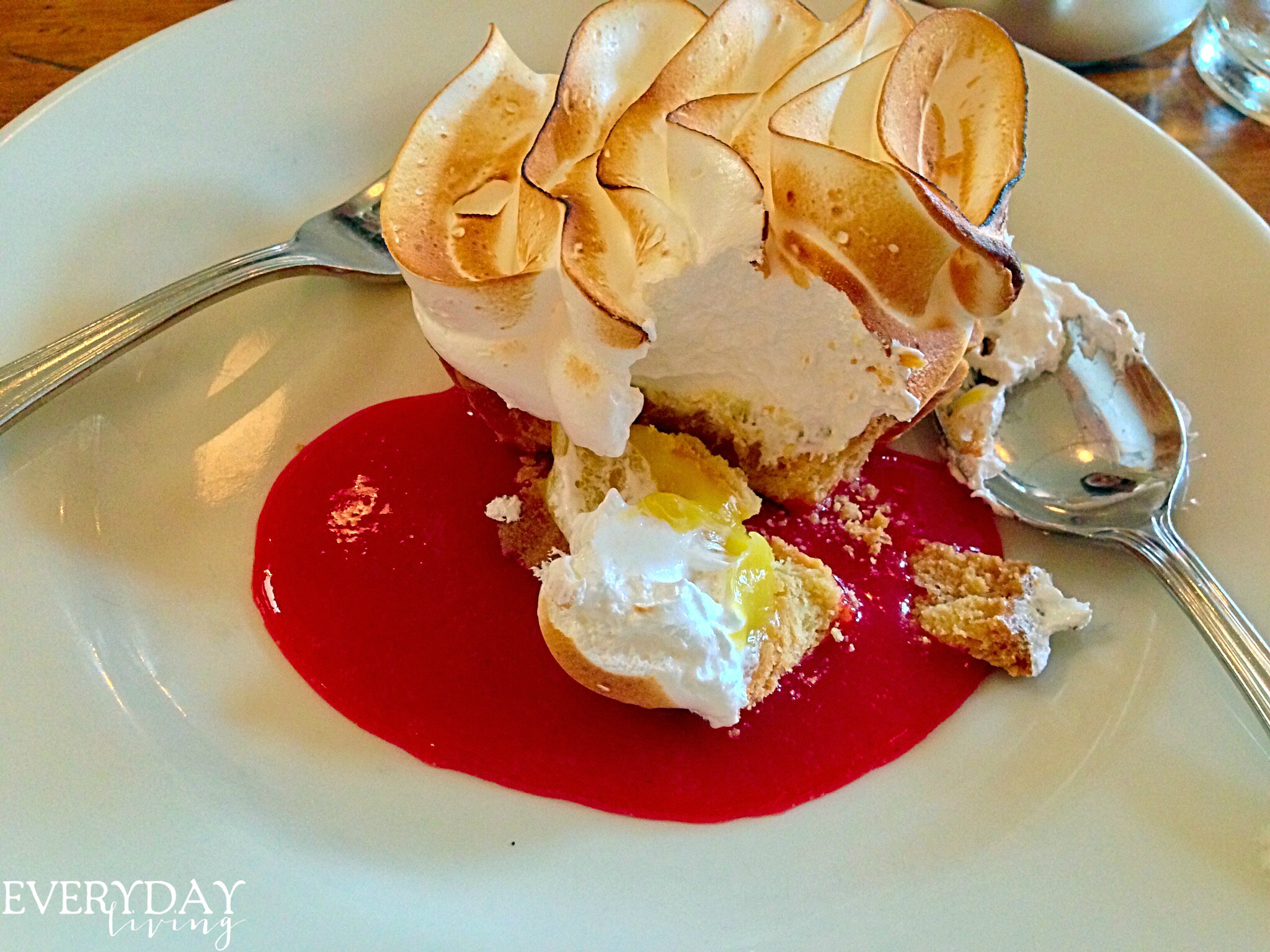 What a treat on Thursday evening…lemon tart with strawberry
coulis at Chez Fonfon!  Bliss!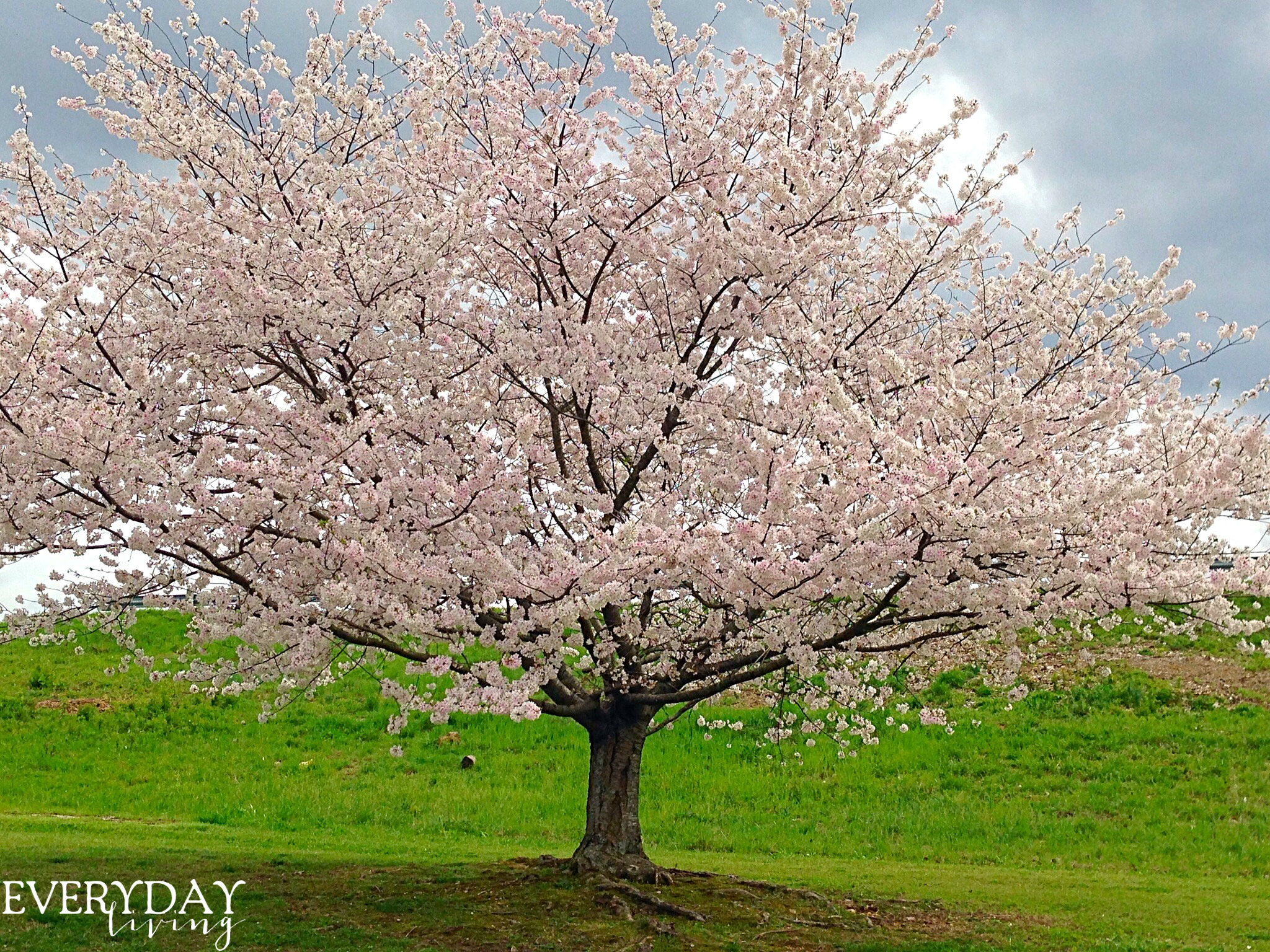 The Yoshino Cherry tree-one of the prettiest blooming trees!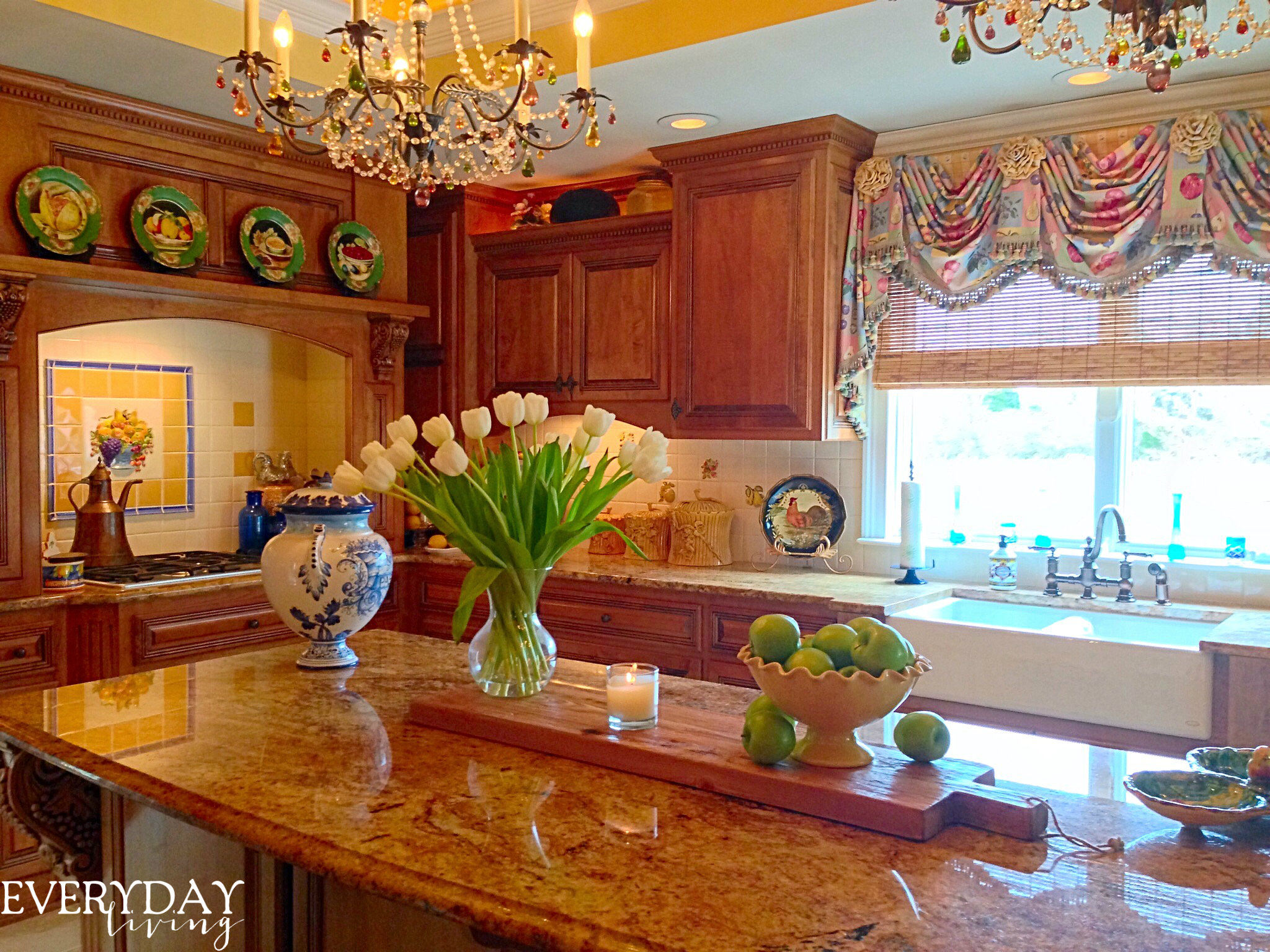 Our kitchen island with a little touch of springtime!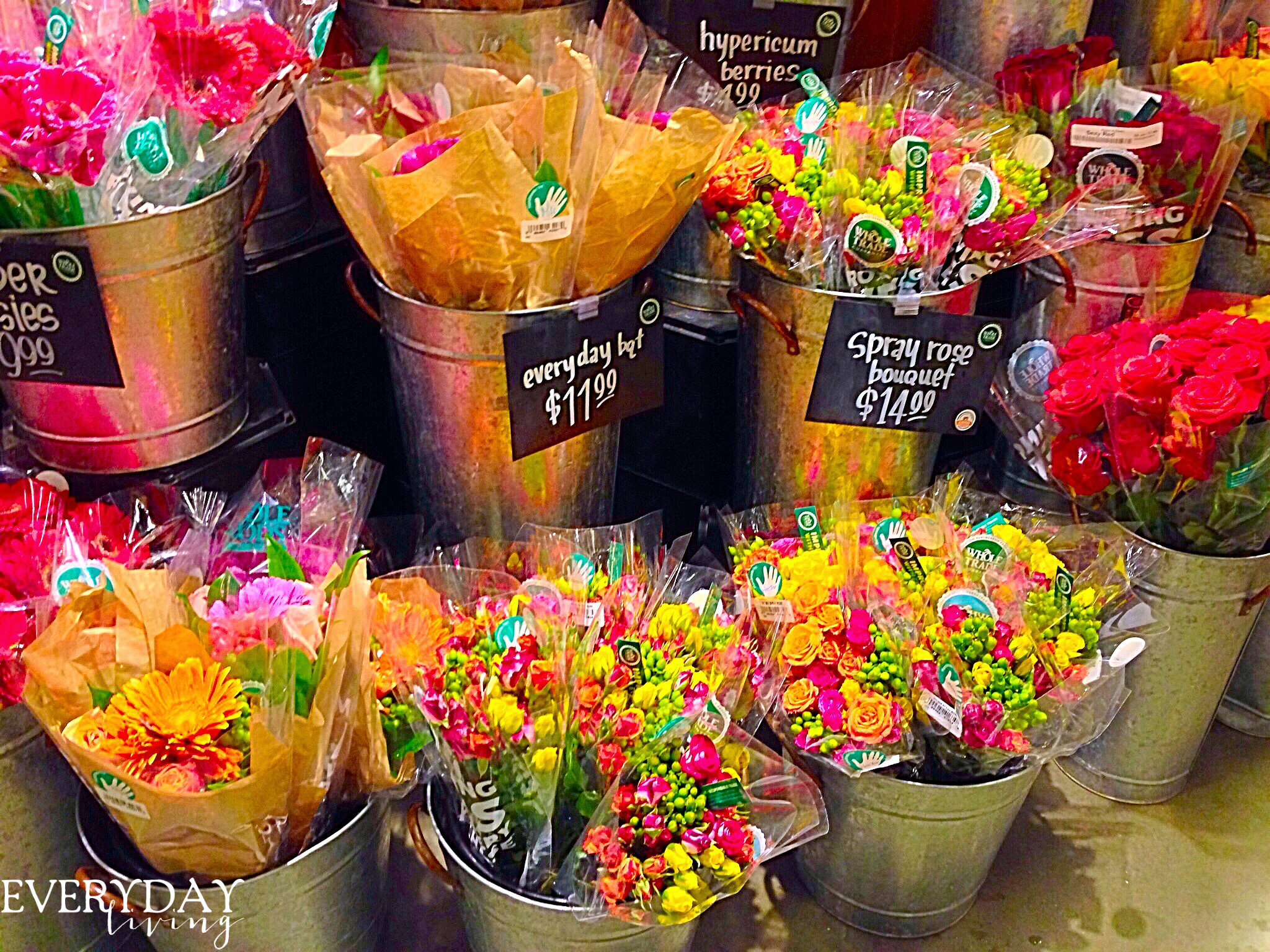 Buckets of colorful blooms always get my attention!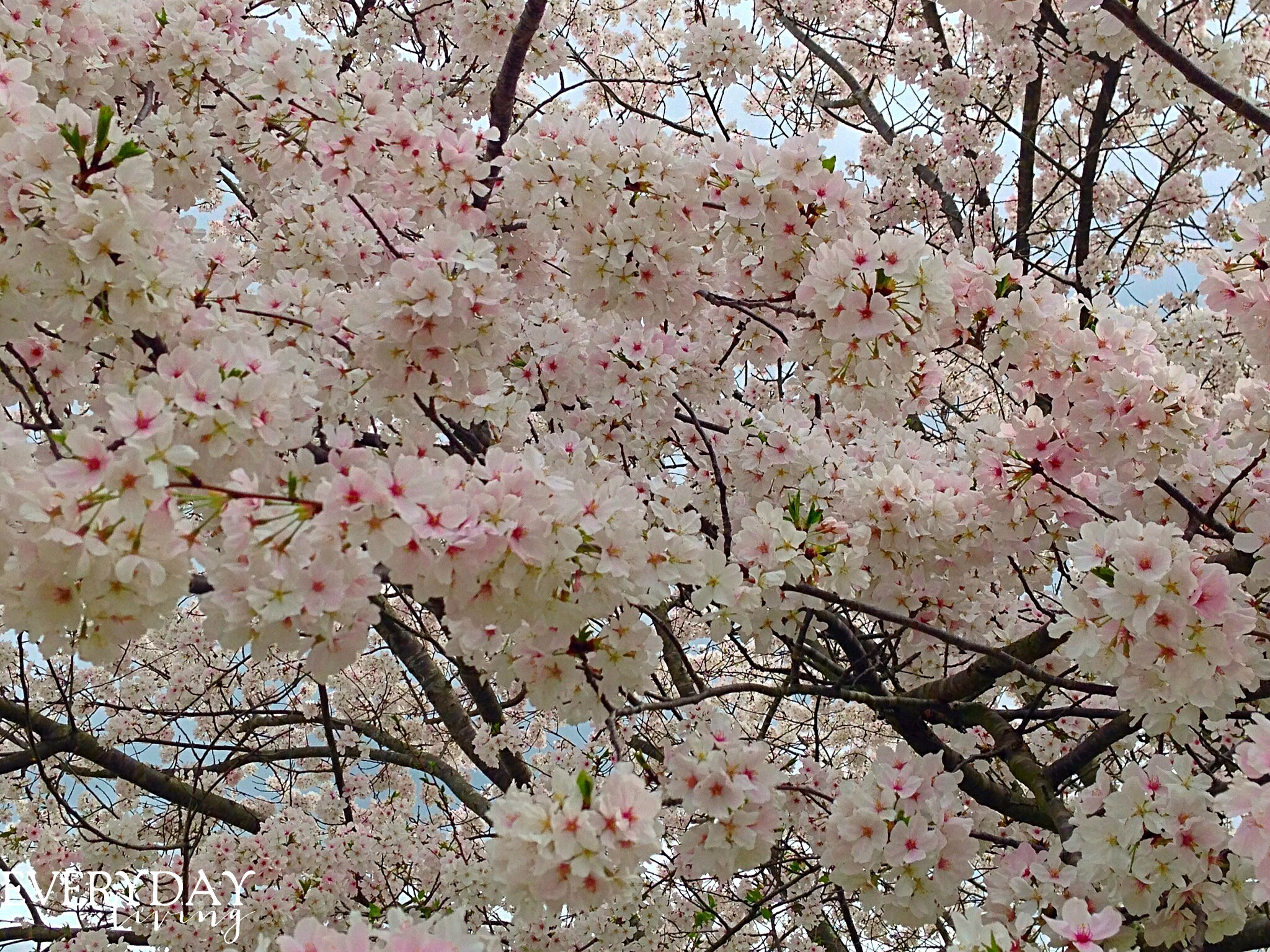 The blooms on the Yoshino Cherry are breathtaking!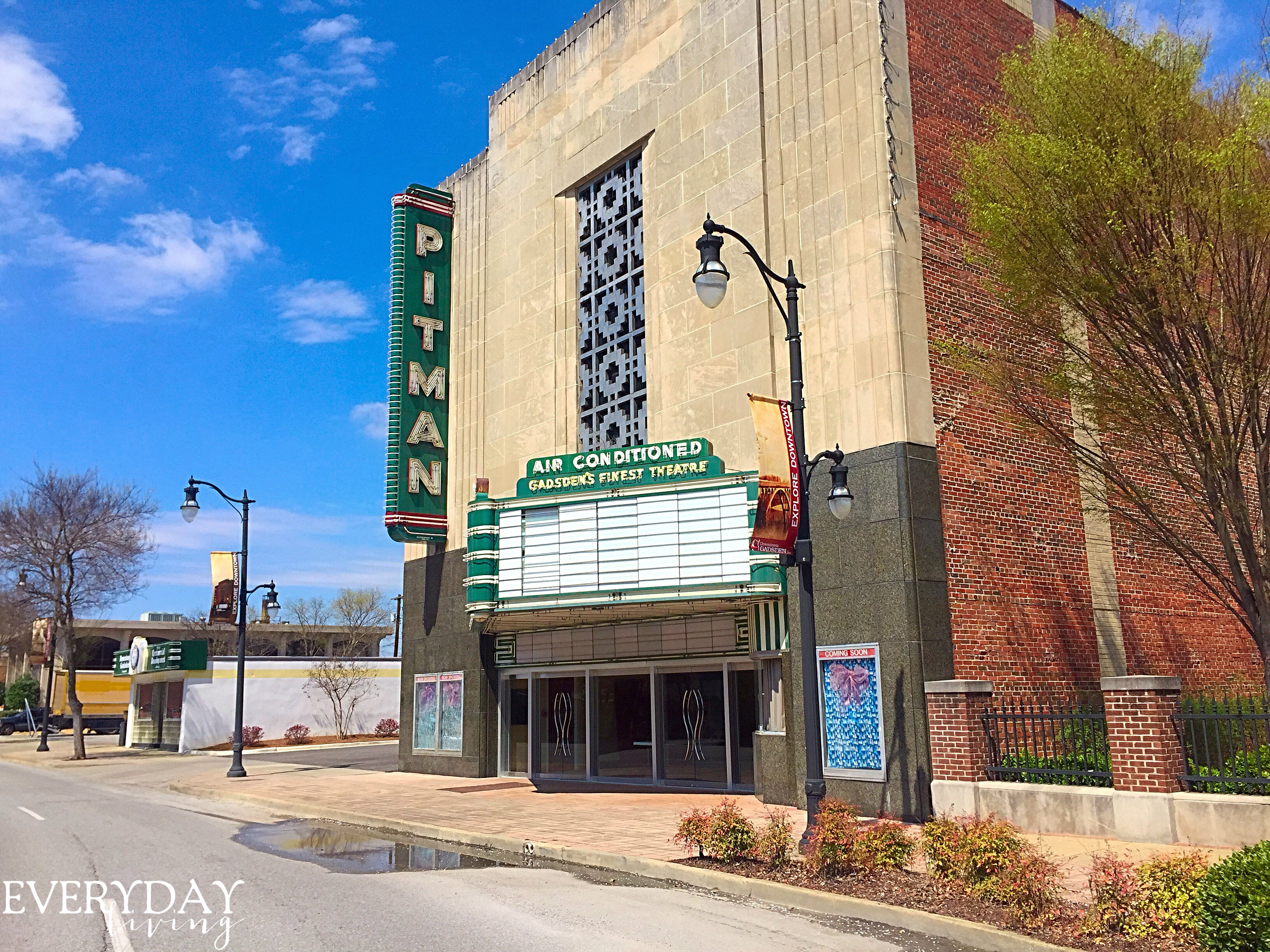 The historic Pitman Theater was built in 1947.  As a 12 year old, I
spent many Saturday afternoons watching Frankie Avalon and
Annette Funicello in "beach party" movies, while eating a Zero candy
bar and drinking an Upper Ten (Did I just reveal my age?).
It now serves as an event venue.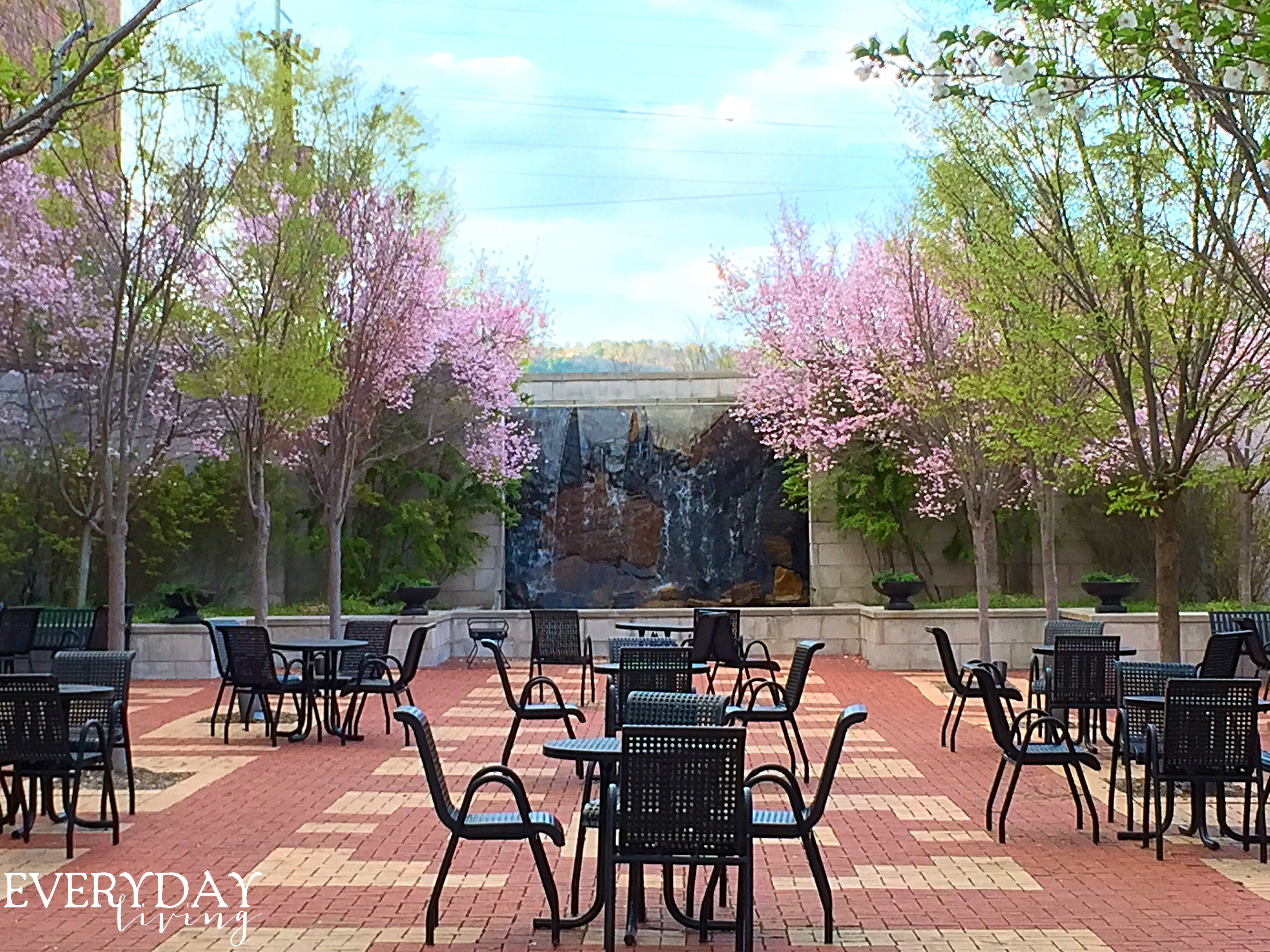 The water wall is a popular outdoor spot in our downtown!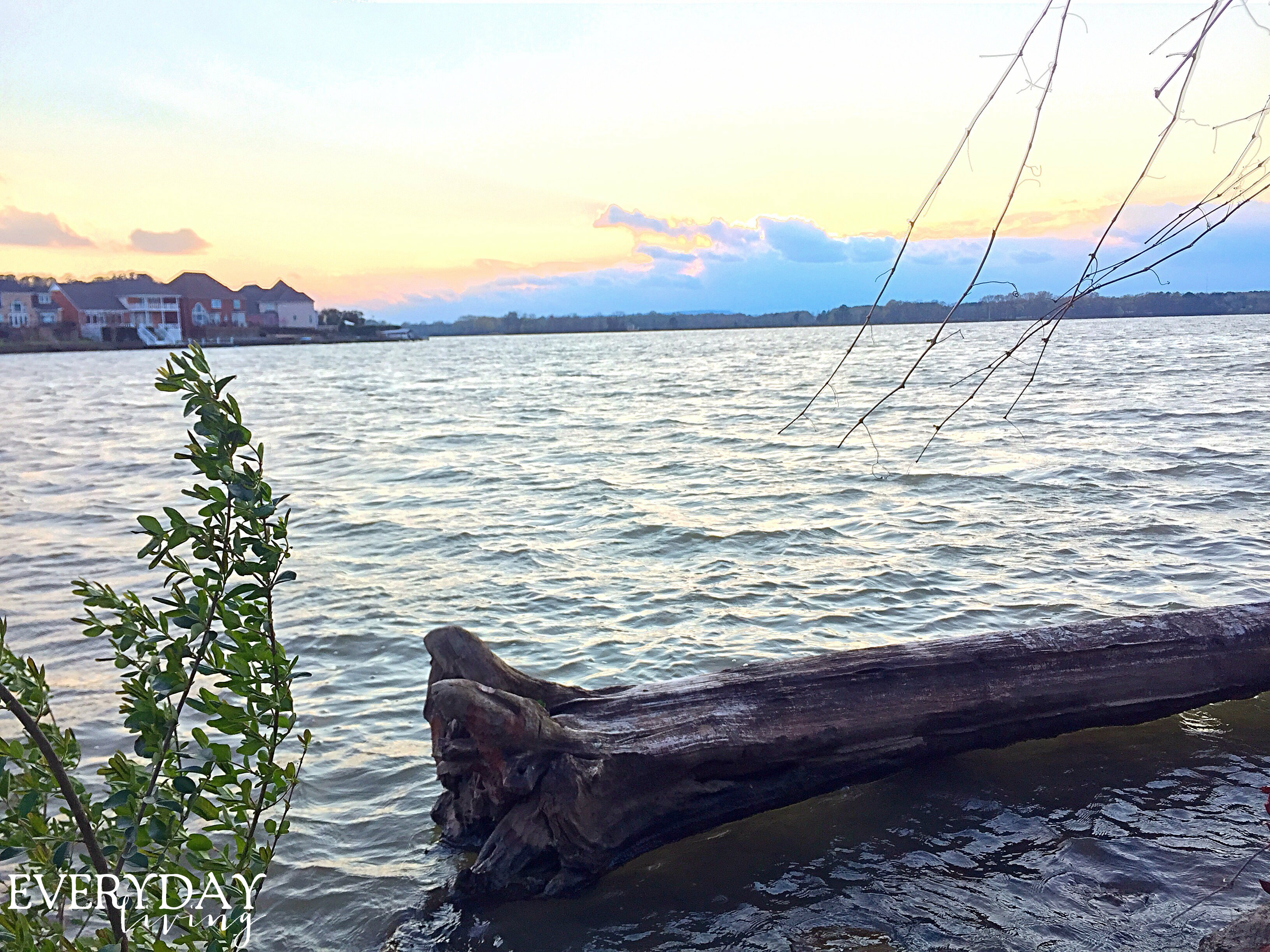 "I was glad when they said to me,
'Let us go to the house of the Lord!'"
Psalm 122:1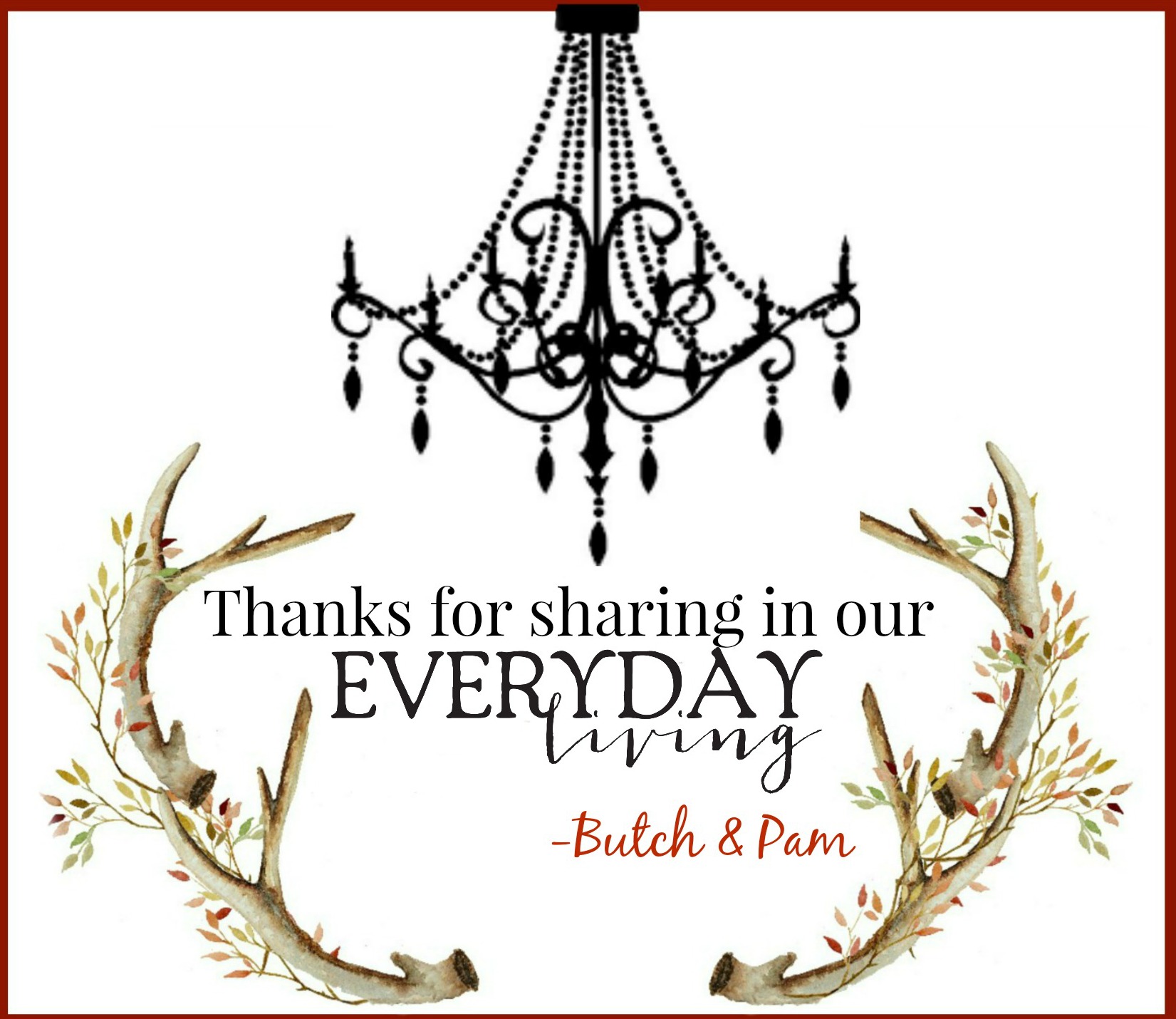 Linking with: Pieced Pastimes, It's Overflowing, Silver Pennies, Life on Lakeshore Drive, Thoughts From Alice, Pink When, Mod Vintage Life, Coastal Charm, My Uncommon Slice of Suburbia, The Dedicated House, Dwellings-Heart of Your Home, Savvy Southern Style, Ivy and Elephants, French Country Cottage, From My Front Porch To Yours, Stone Gable, Confessions of a Plate Addict,Worthing Court, Between Naps on the Porch, Cedar Hill Farmhouse, A Stroll Thru Life, The Style Sisters, The Charm of Home, The Winthrop Chronicles, Cornerstone Confessions, A Delightsome Life, Imparting Grace, Craftberry Bush, Posed Perfection, Katherines Corner, My Romantic Home, Chic On A Shoestring Decorating, Rooted In Thyme, Share Your Cup, The Enchanting Rose, Alabama Womens Bloggers