"Let the mountains bear prosperity for the people,
and the hills, in righteousness!"
Psalm‬ ‭72‬:‭3
After reading Peter Mayle's "A Year in Provence," the southeastern region of France became a must see!  The pictures of the brilliant sunlight, the azure skies, the fragrant lavender fields, the medieval villages perched on hilltops have enticed travelers from all over the world to this magical region of France!  I must say it did not disappoint.  I have always admired the Provençal style of living-from the rich colors of decorating to the farm-to-table cuisine!  One of our favorite villages is Roussillon.  We hope you enjoy our tour of this totally unique village in Provence!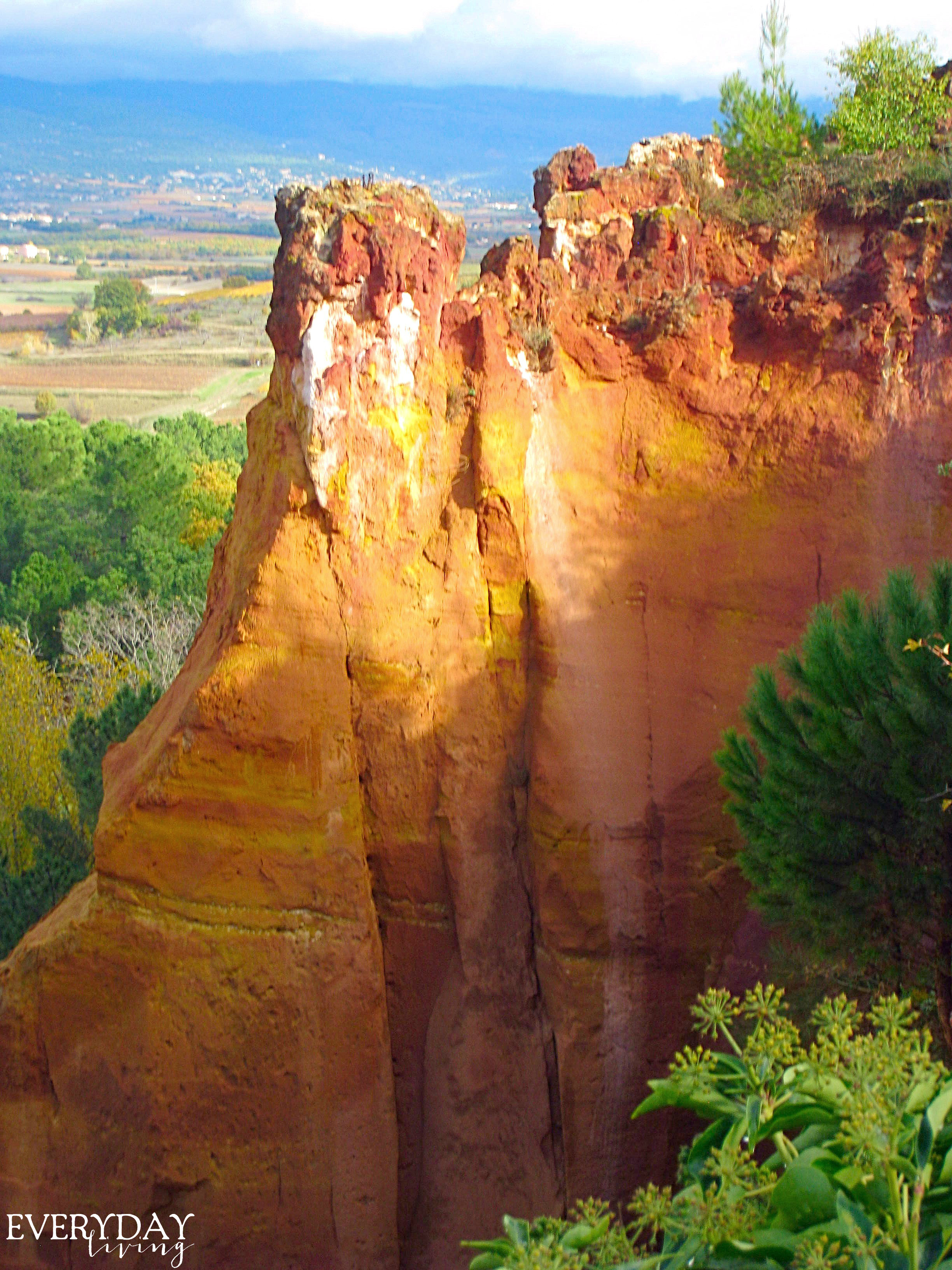 Roussillon is ranked as one of the most beautiful villages
in France!  It is located in the heart of the biggest ochre
deposits in the world!

The village of Roussillon is surrounded by beautiful countryside!

Ochre has been used for centuries, and is the oldest pigment
used for painting

A view of the village is like an artist's pallet, with the varying
colors from yellow to purple, with all the shades of pink and
red in between.

"The best way to see a place is to get lost." It was fun to
wander the maze of streets and squares!

The ochre facades of the buildings are amazing!

Shades vary from light yellow to dark red, set off by the brightly painted shutters and doors!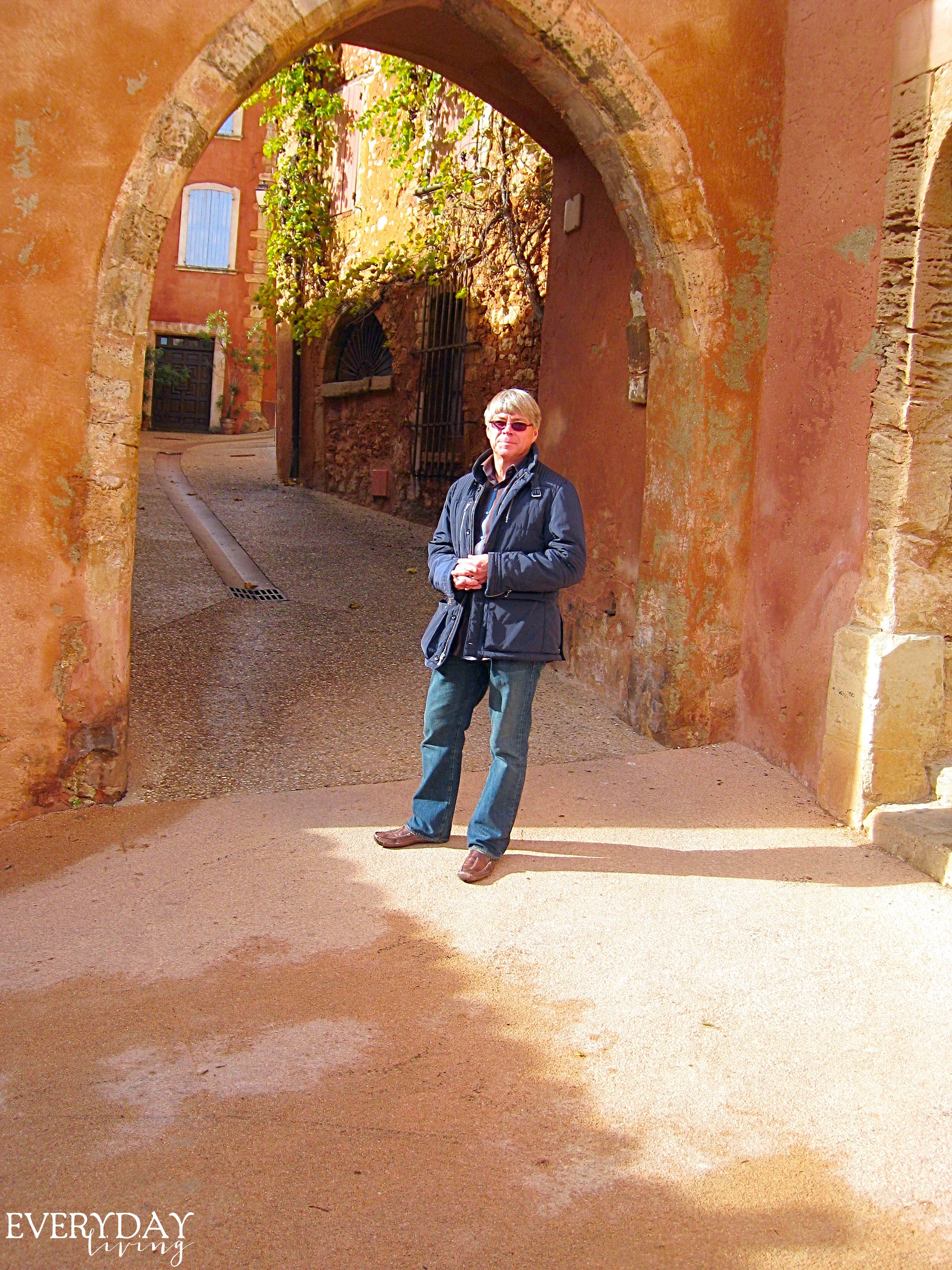 Every arched passage leads to more feasts for the eye!

The yellow hued building is Saint Michael Church with its 17th century facade!

Roussillon's architecture
reflects the memories of centuries past!

We enjoyed a lovely Provençal lunch (where you see the
red umbrellas) overlooking the picturesque scenery!

Lush countryside with the ochre deposits on the hills!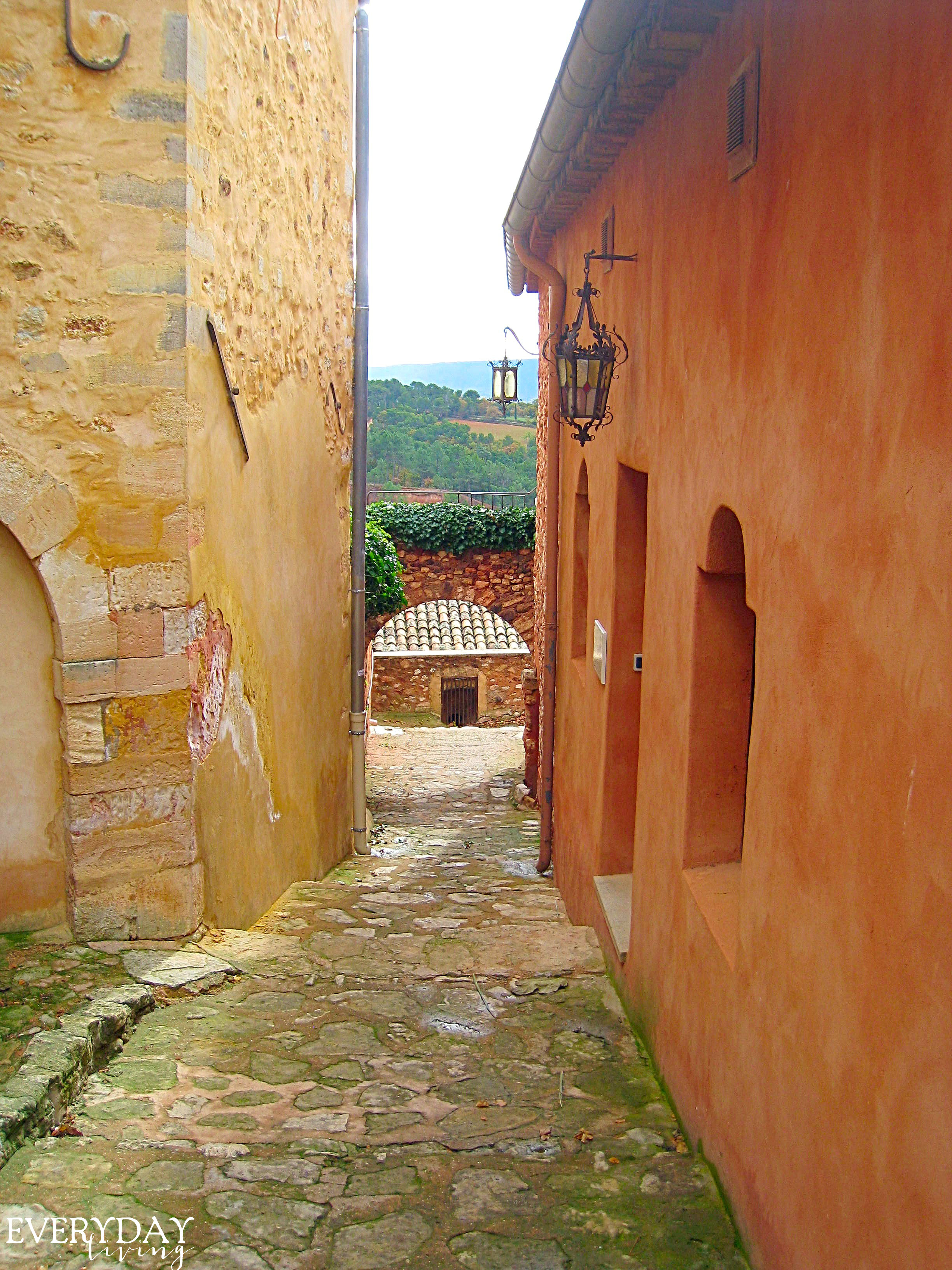 It is exciting to follow a cobblestone path and discover a gorgeous view!

I was enchanted by the exterior colors of this charming restaurant!

This photo looks like a painting.  I might should ask our artist friend,
Craig to paint this stunning scene!

I took this photo overlooking the old Mediterranean tiles that grace every rooftop!

The perfect Provençal farmhouse!

More ochre stained homes!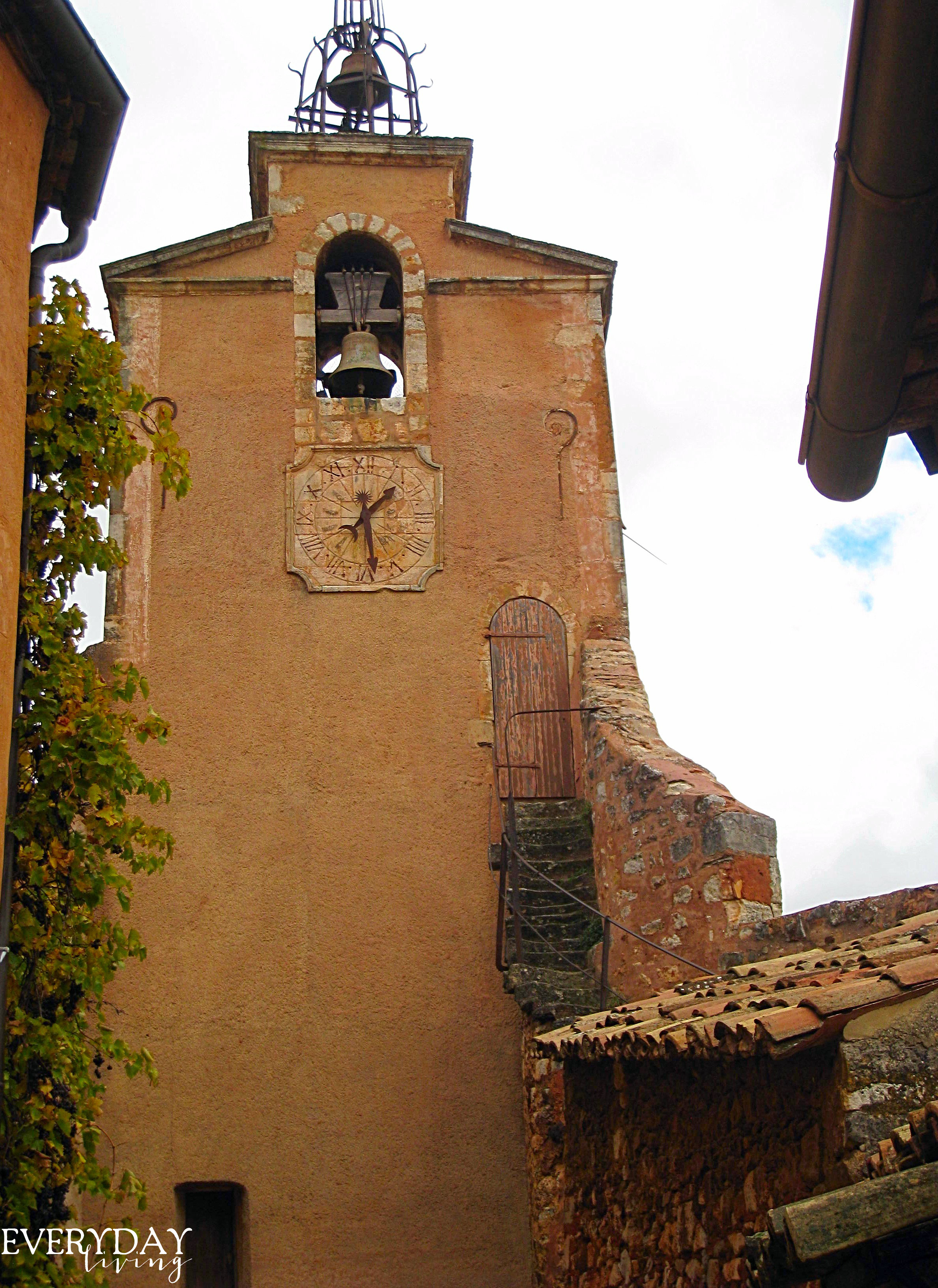 The belfry was renovated in the 19th century as a bell tower!

As I was preparing this blog, I suggested to Butch that we
need to go back to Roussillon and stay a week!
He hasn't commented yet!

Archway reveals one of my favorite buildings!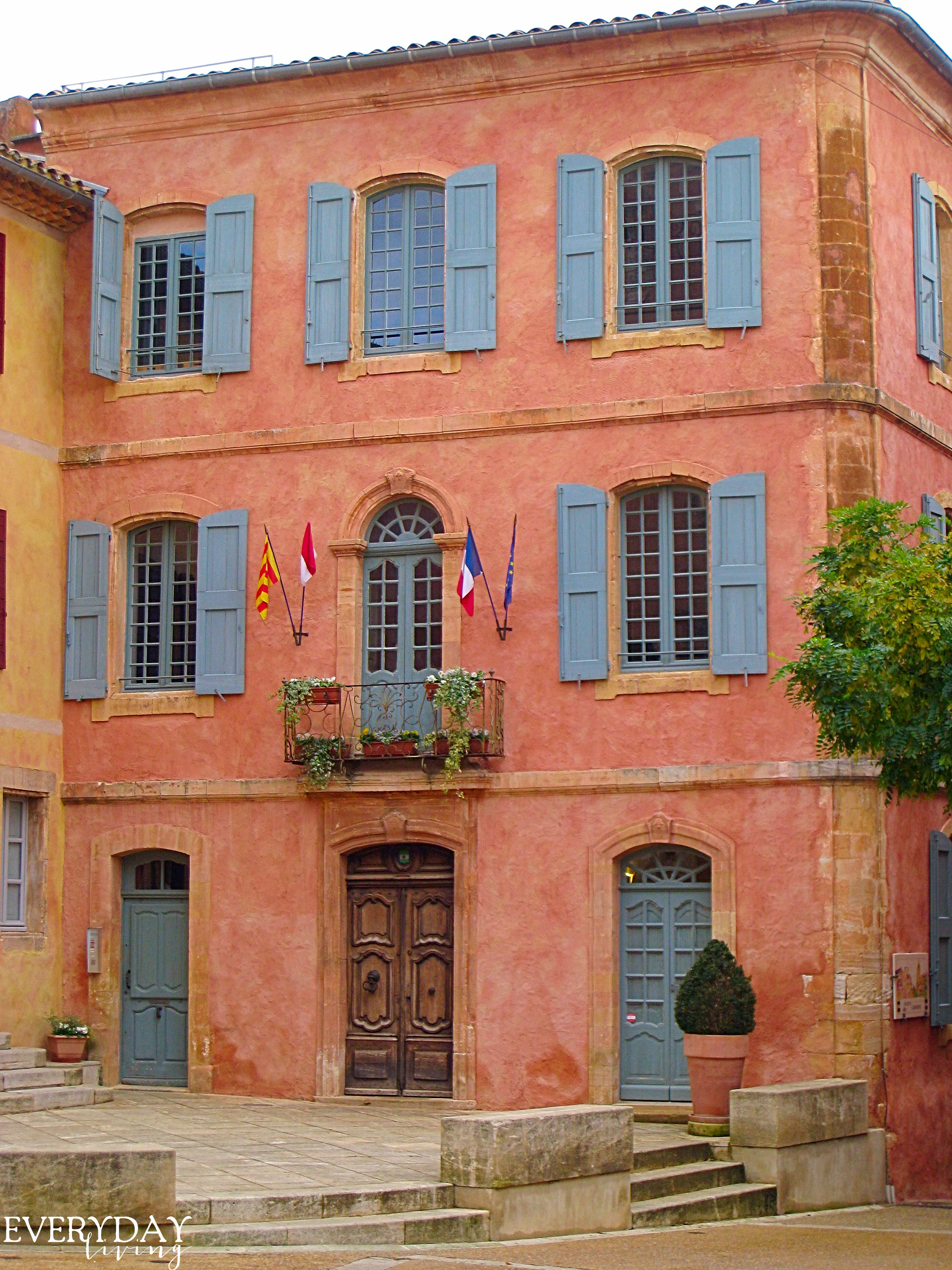 The colors are so pleasing and typical Provence!

The yellow building with dark red shutters is a bookstore!

Gorgeous view of the red ochre cliffs contrasting with the lush
green pine trees!
Thank you for reading and sharing everyday living with us!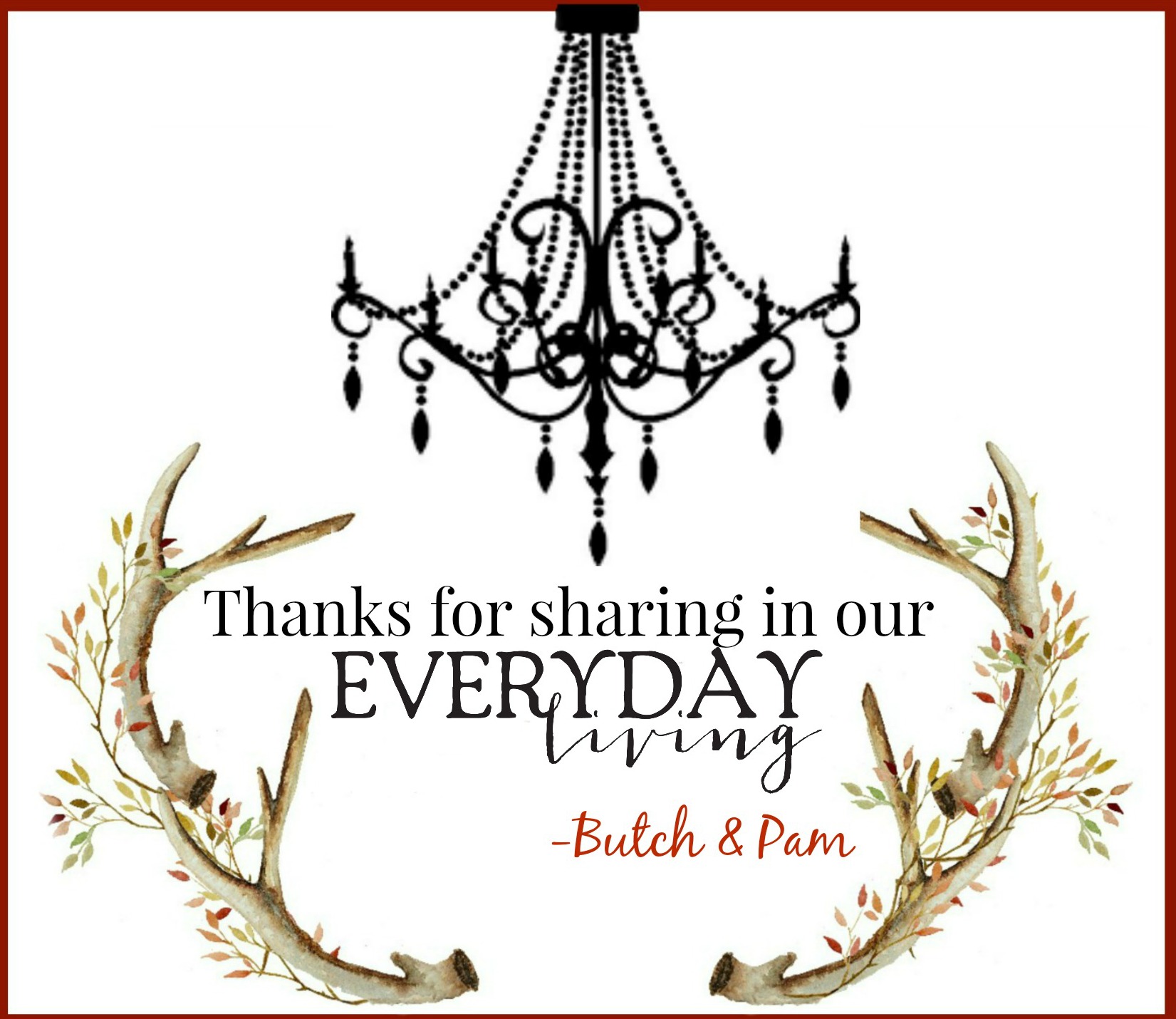 Linking with: Pieced Pastimes, It's Overflowing, Silver Pennies, Life on Lakeshore Drive, Thoughts From Alice, Pink When, Mod Vintage Life, Coastal Charm, My Uncommon Slice of Suburbia, The Dedicated House, Dwellings-Heart of Your Home, Savvy Southern Style, Ivy and Elephants, French Country Cottage, From My Front Porch To Yours, Stone Gable, Confessions of a Plate Addict,Worthing Court, Between Naps on the Porch, Cedar Hill Farmhouse, A Stroll Thru Life, The Style Sisters, The Charm of Home, The Winthrop Chronicles, Cornerstone Confessions, A Delightsome Life, Imparting Grace, Craftberry Bush, Posed Perfection, Katherines Corner, My Romantic Home, Chic On A Shoestring Decorating, Rooted In Thyme, Share Your Cup, The Enchanting Rose, Alabama Womens Bloggers