"The steadfast love of the Lord never ceases; his mercies never come to an end; they are new every morning; great is your faithfulness.
"The Lord is my portion," says my soul, 'therefore I will hope in him.'"
‭Lamentations‬ ‭3‬:‭22-24‬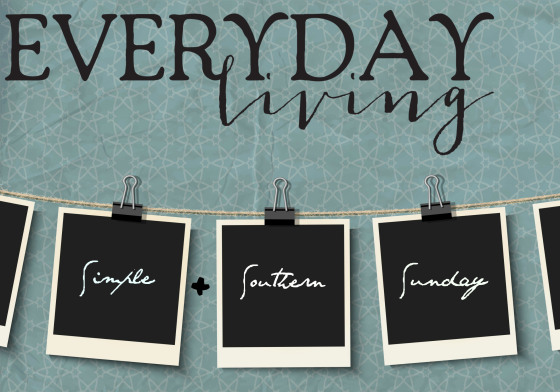 Each week, on Simple + Southern Sunday, we share a church, usually
because it caught our eye with it's beauty!  But this week, it's a little
different.  The church below was founded in 1829, and this particular
building was built in 1903, but has been maintained immaculately!
And I would love to let you all in on a little story that is so very dear
to my heart!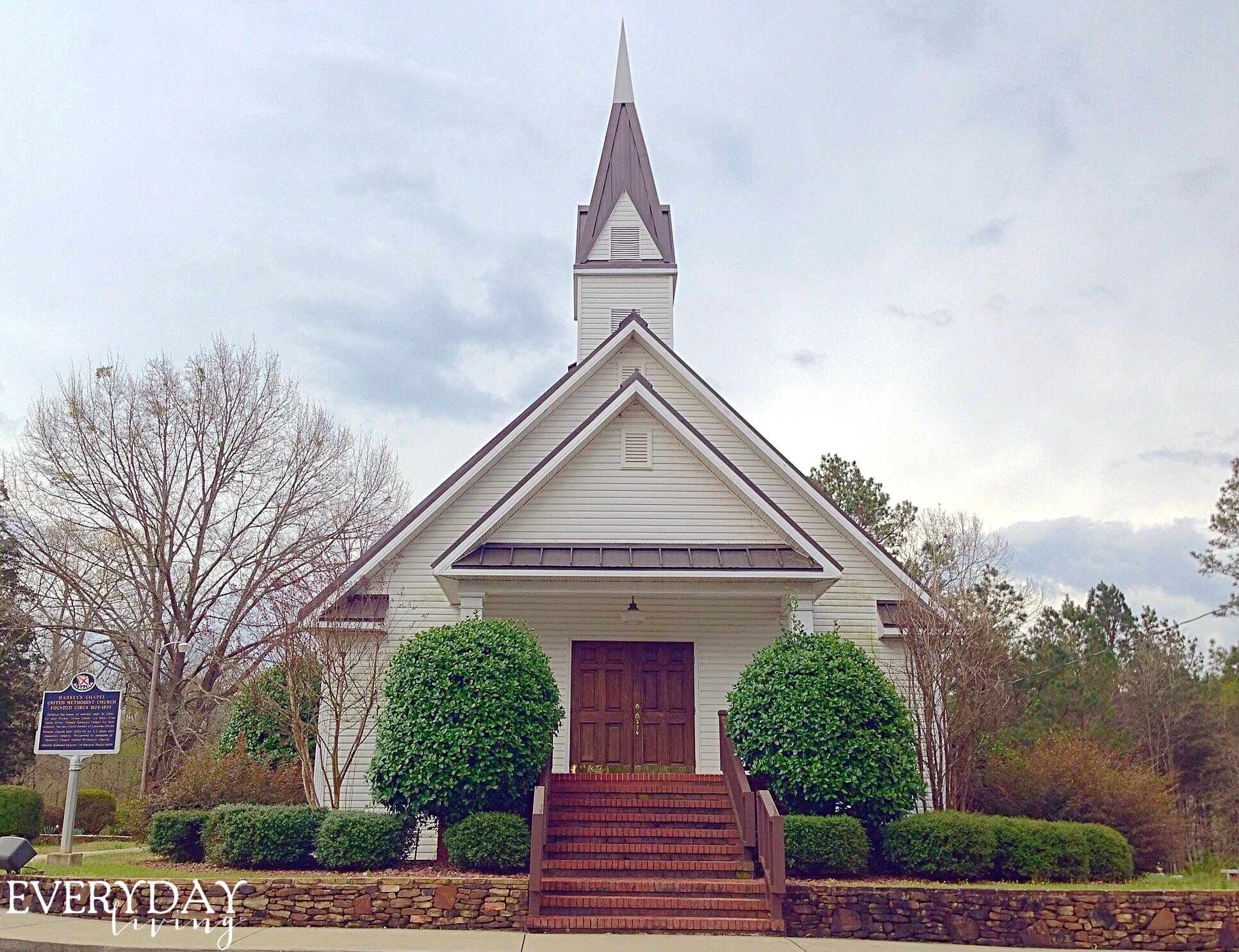 A couple of weeks ago I took my Daddy to visit his sister, my Aunt Jean.  She lives an hour from us in the town where Daddy grew up.  On our trip home, we decided to take our time and drive by this special church that holds precious memories for him.  As we did, my Daddy was able to share with me a couple of stories that I will now forever cherish!  When he was about ten years old, he walked to church early on Sunday mornings during the winter months in order to build a fire in the pot-bellied stove.  This was an important job, because it was their only means of heat!  The congregation paid him fifty cents each week, which was a lot of money in the late 1930's!  As he shared another precious memory with me, his voice cracked and tears welled up in his eyes.  When my Daddy was wounded in the Korean War, this congregation had a special prayer service for God to heal him and bring him home safely!  God answered their prayers!  That detour was well worth hearing those two stories that I had never heard from my sweet, Godly Daddy!  I would love for you all to read more about his life here:  Living Legacy.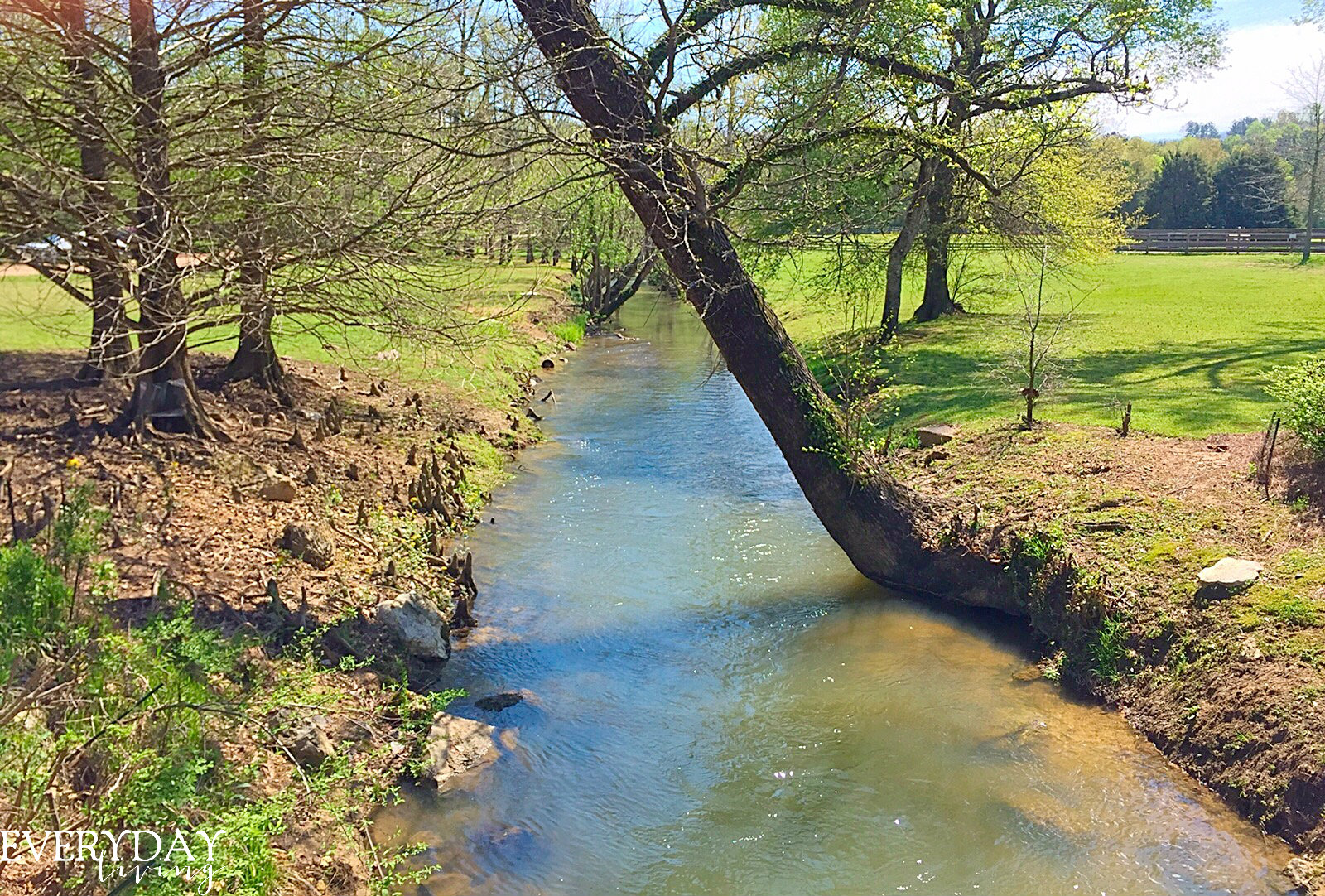 Ahh, the serenity of a stream running through a gorgeous farm on a
spring morning!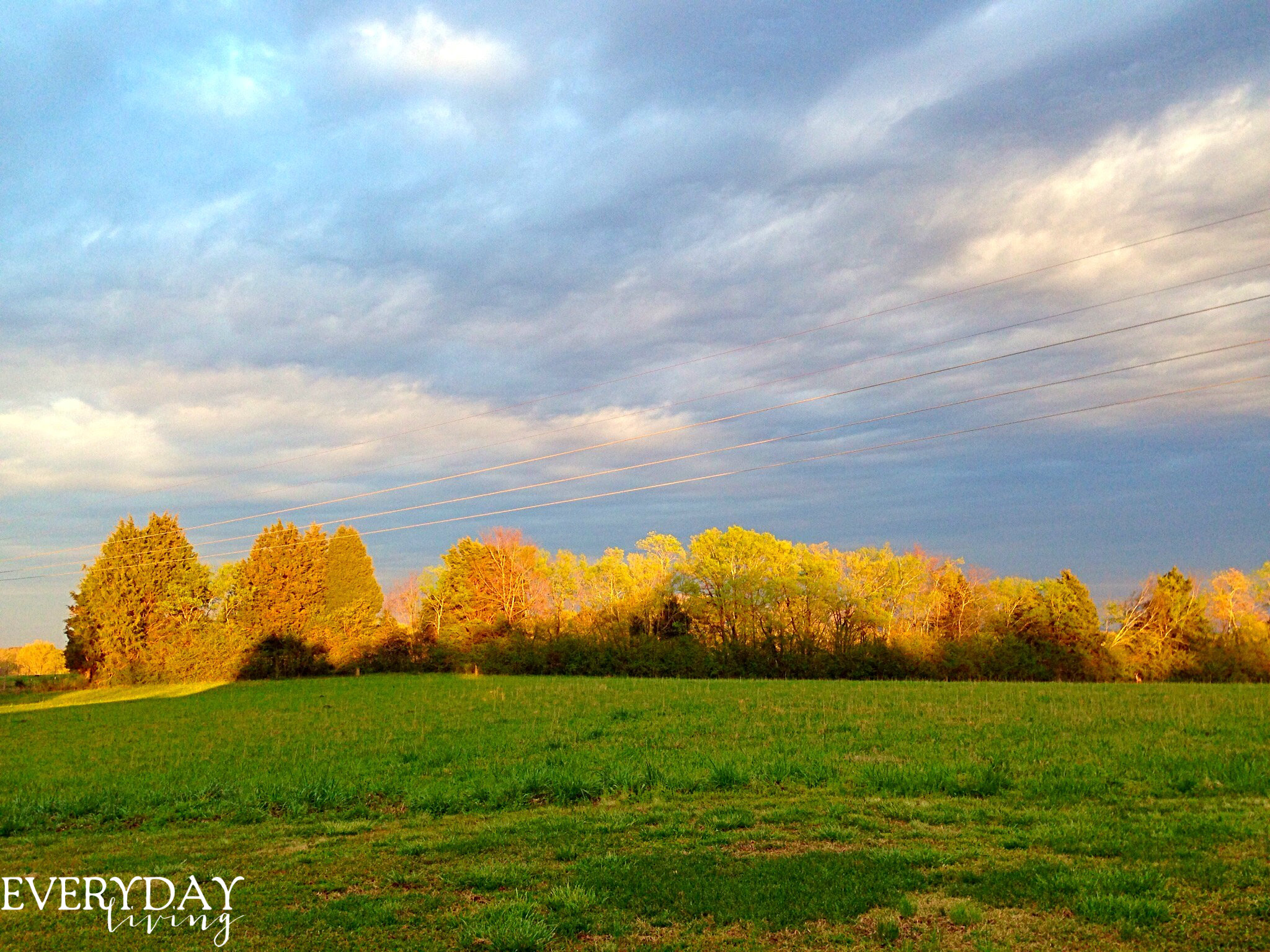 A sunset with its unusual light on our pasture caught my attention
from the kitchen window!  I had to run out with my camera to
snap this photo!
 "Uh-oh, hope I don't get stuck this way!"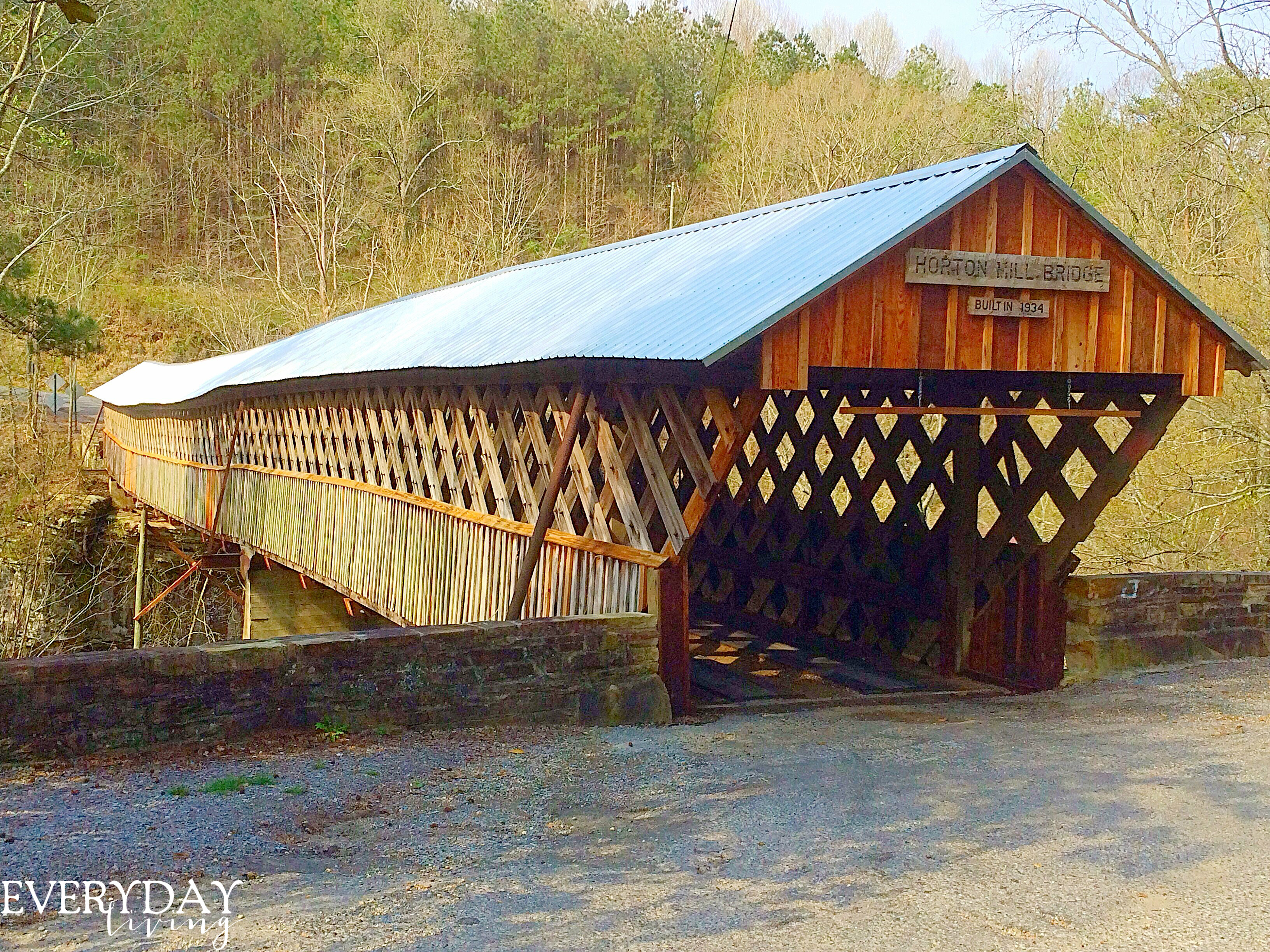 Butch captured this rare site in rural Northeast Alabama-a covered
bridge built in 1934!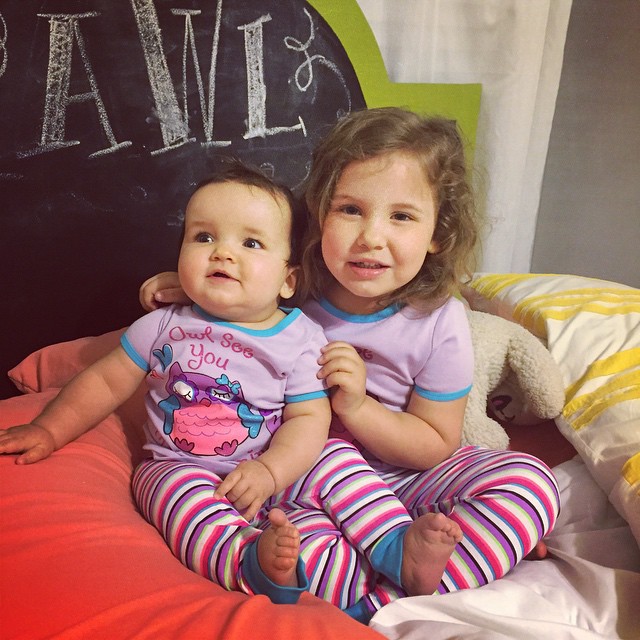 Ada and Harper are ready for a bedtime story in their matching pj's!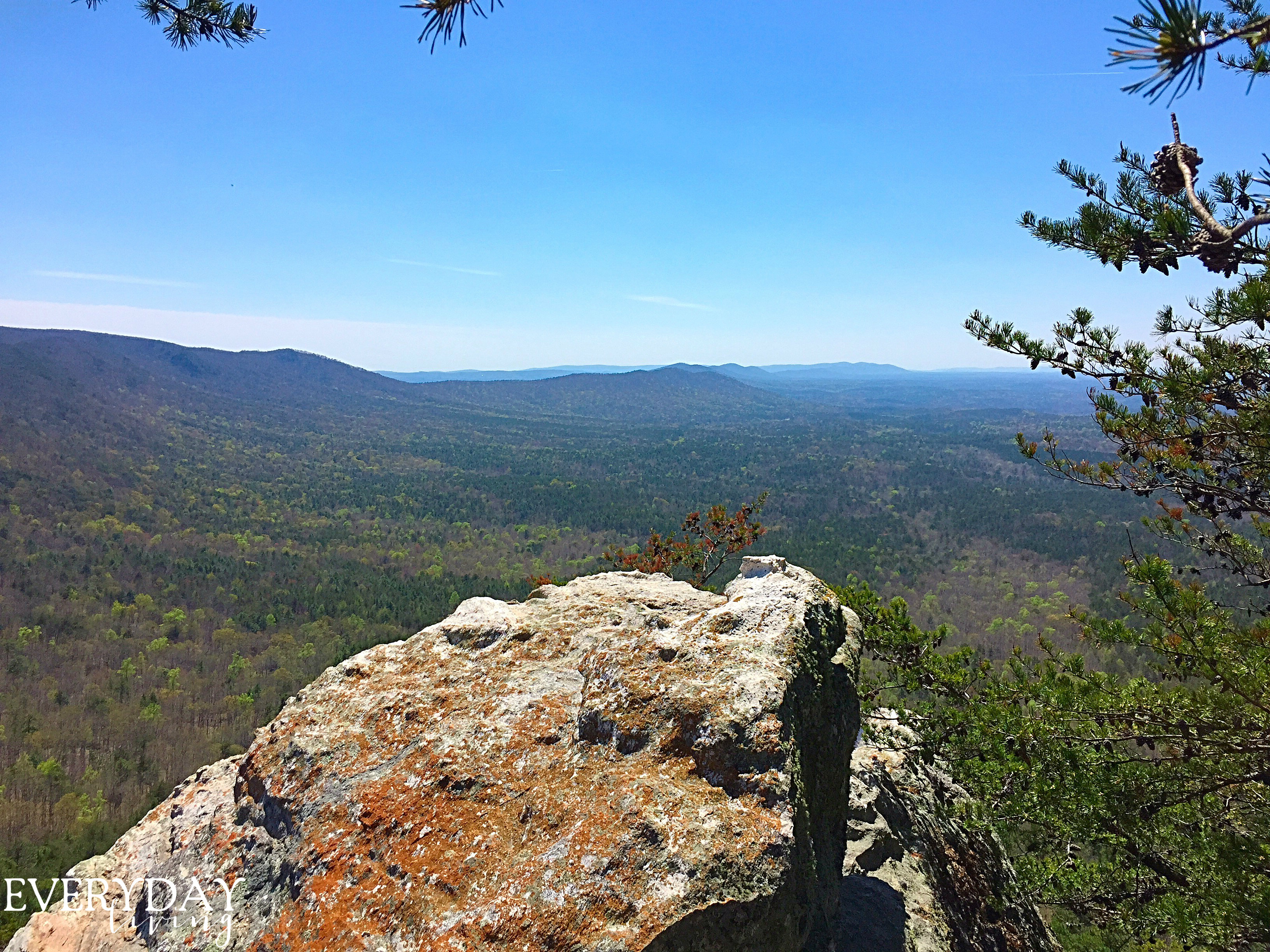 Seth and Allison went on a ten mile hike this past weekend to the
highest point in Alabama, Mount Cheaha.  God's beautiful world!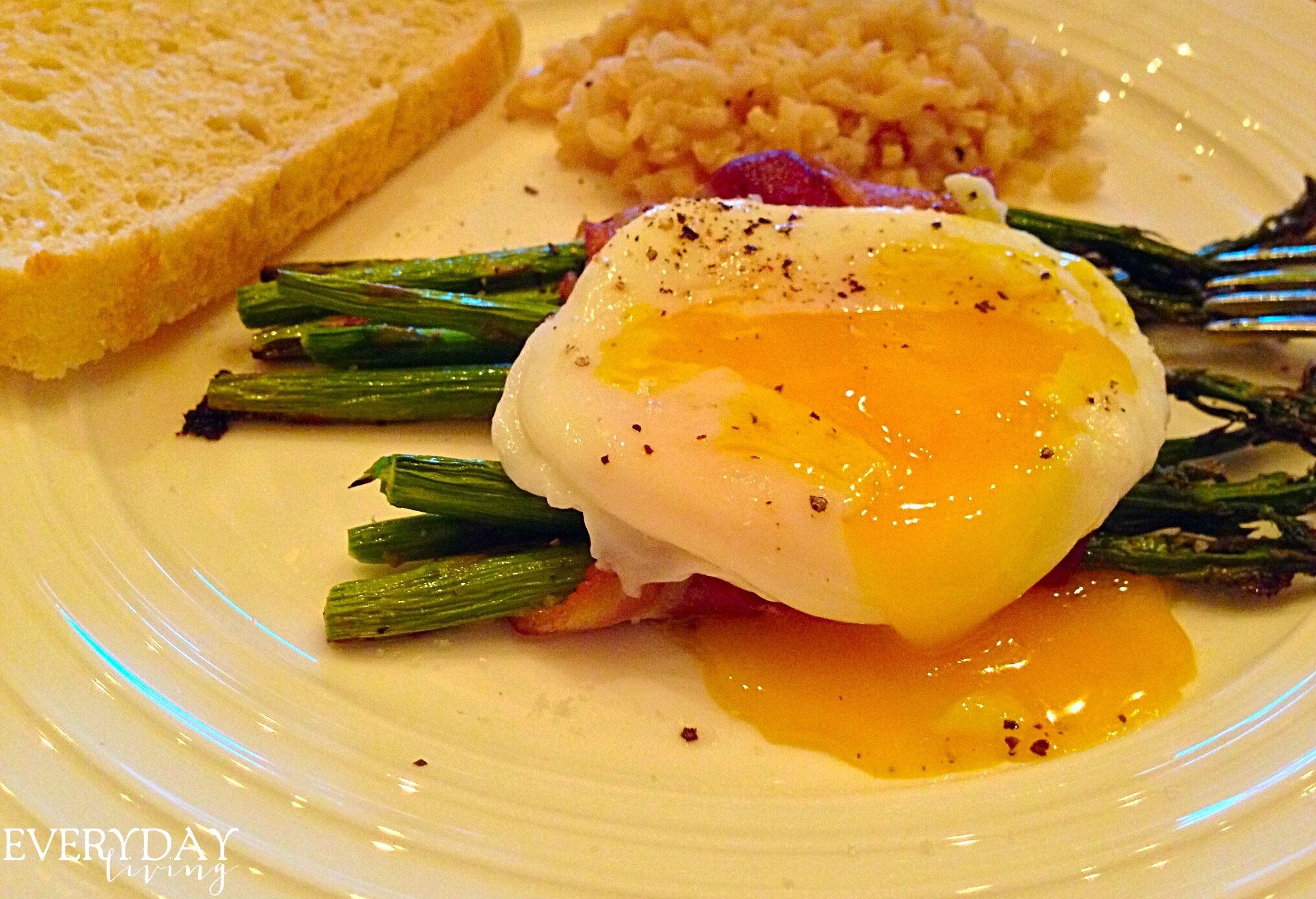 Dinner at home…poached egg over bacon wrapped asparagus,
parmesan brown rice, and rosemary focaccia bread!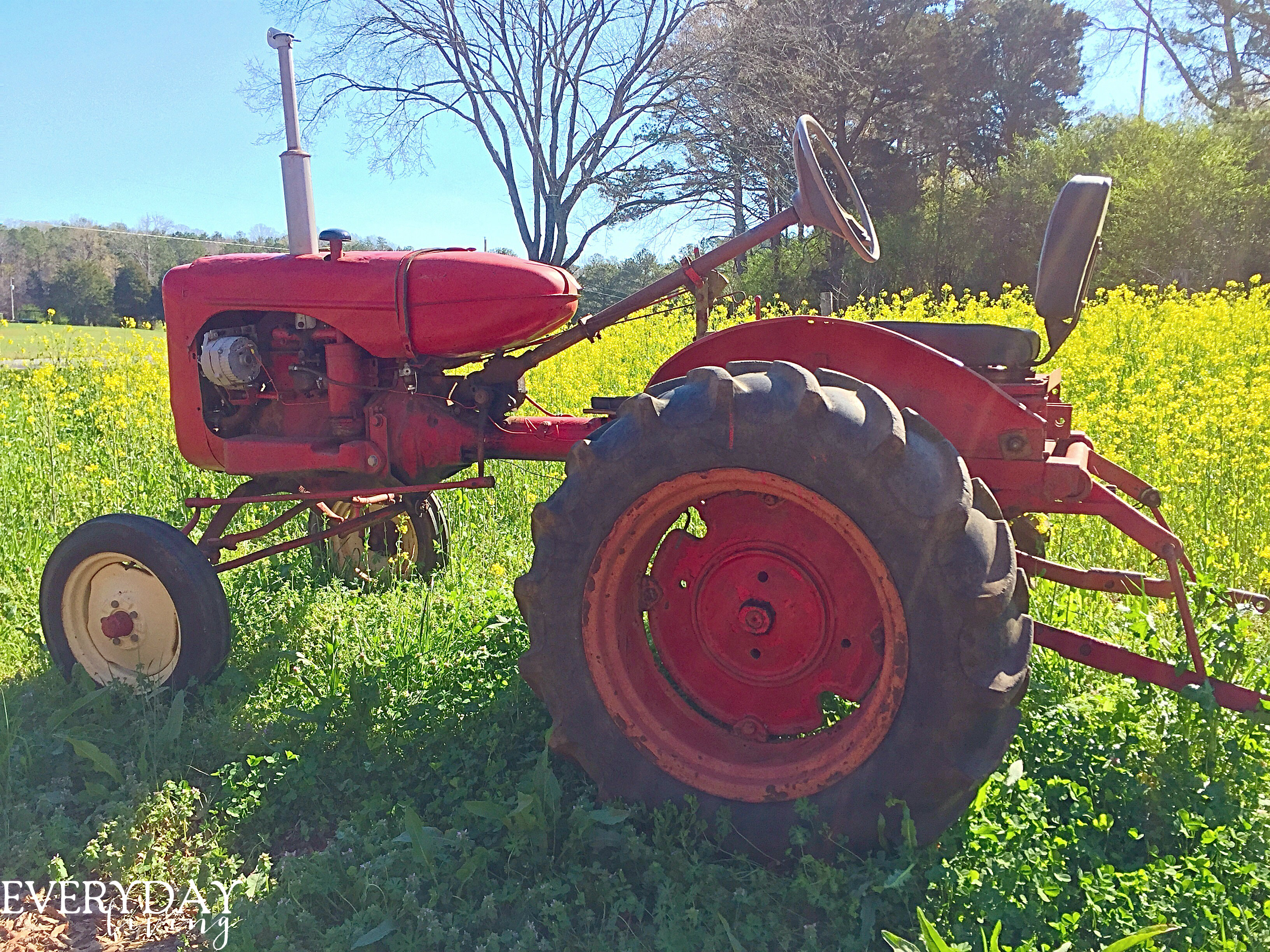 Katy captured this old tractor sitting just off the side of the road on
the way to Georgia-very simple and southern!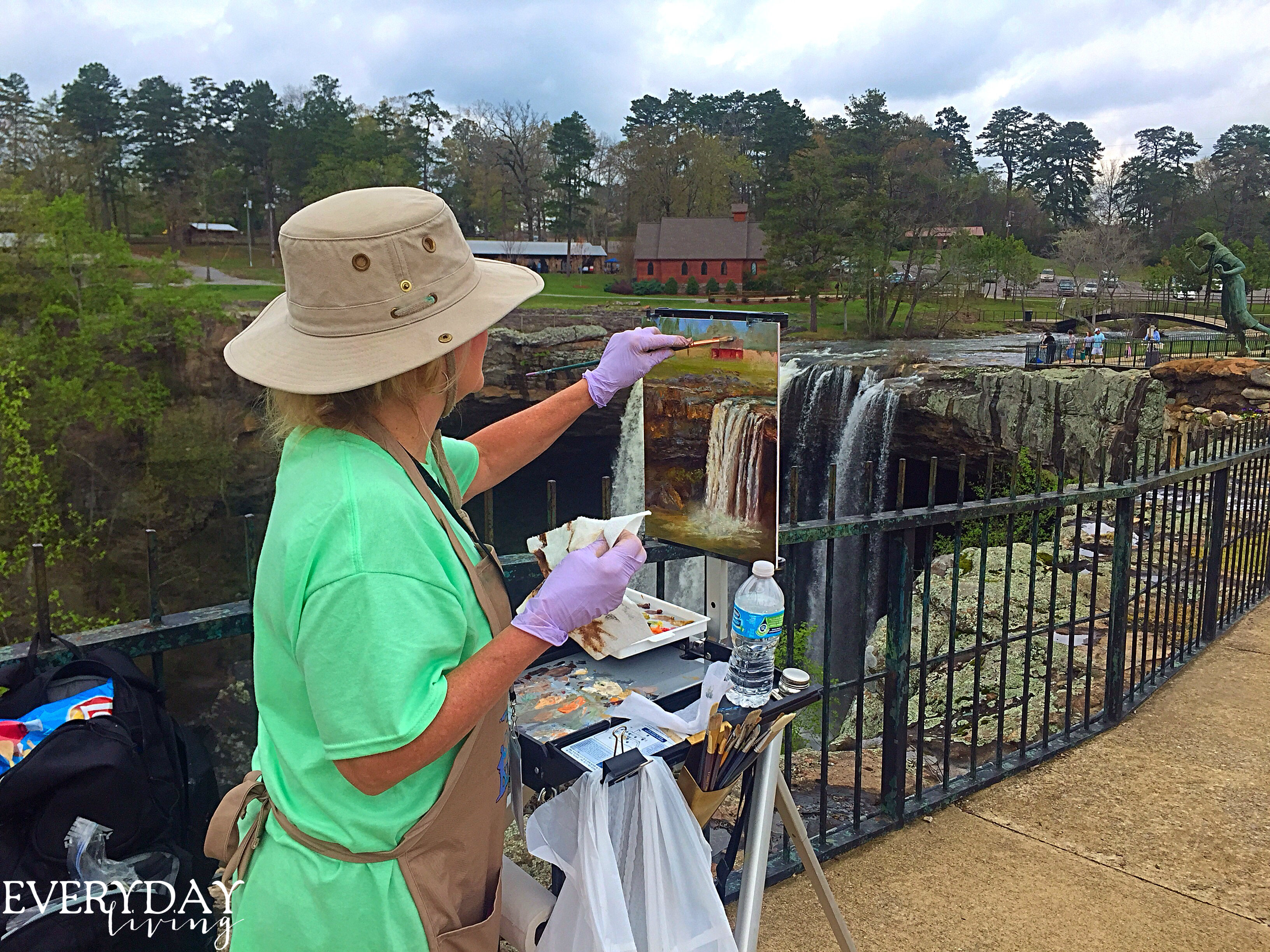 An artist painting Noccalula Falls on day one of the 7th Annual
Southeastern Plein Air Invitational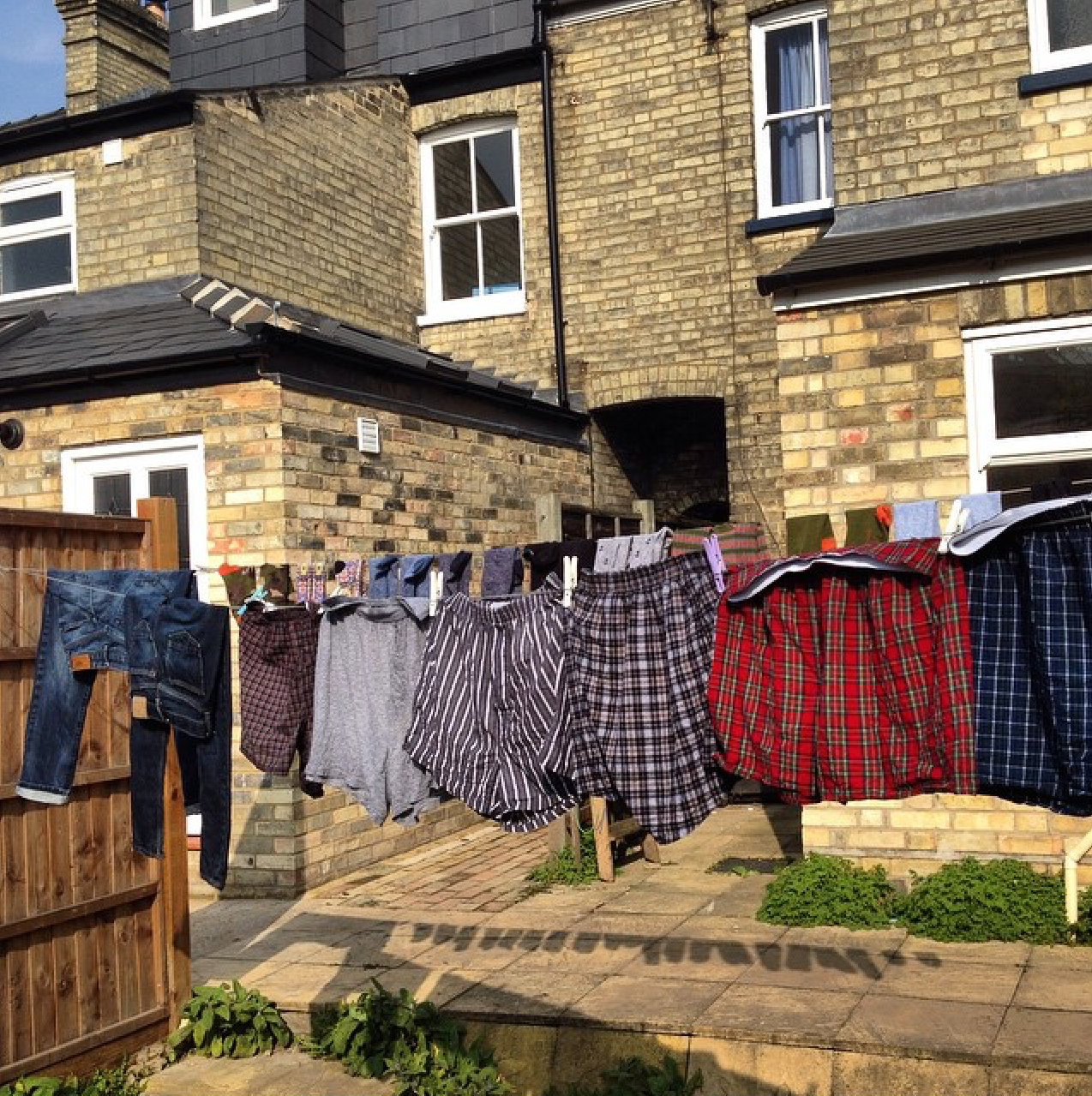 You talk about airing out dirty laundry!
Our friend who is on mission in England (where there are no clothes
dryers) has no choice but to hang his laundry out to dry!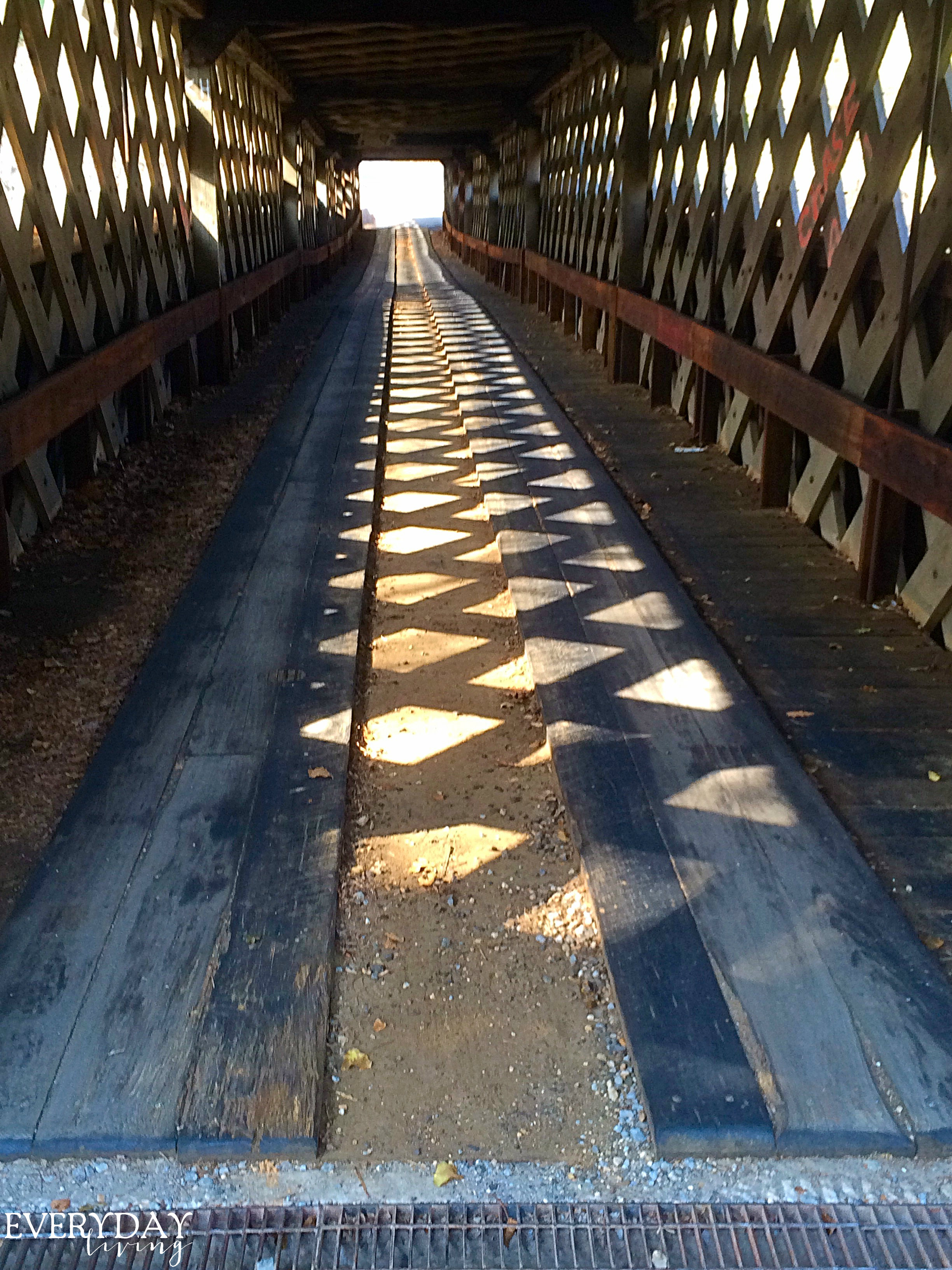 We love how Butch captured the diamond-patterned light shining on
the tracks inside the covered bridge seen earlier! 
"I was glad when they said to me,
'Let us go to the house of the Lord!'"
Psalm 122:1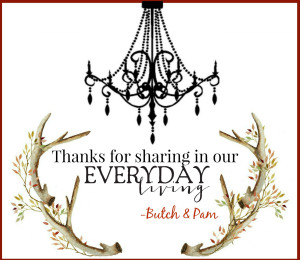 Linking with Pieced Pastimes, It's Overflowing, Be Different Act Normal, Silver Pennies, Life on Lakeshore Drive, Thoughts From Alice, Pink When, Mod Vintage Life, Coastal Charm, My Uncommon Slice of Suburbia, The Dedicated House, Dwellings-Heart of Your Home, Savvy Southern Style, Ivy and Elephants, French Country Cottage, From My Front Porch To Yours, Stone Gable, Confessions of a Plate Addict, Worthing Court, Between Naps on the Porch, Cedar Hill Farmhouse, A Stroll Thru Life, The Style Sisters, The Charm of Home, The Winthrop Chronicles, Cornerstone Confessions, A Delightsome Life, Imparting Grace, Craftberry Bush, Posed Perfection, Katherines Corner, My Romantic Home, Chic On A Shoestring Decorating, Rooted In Thyme, Share Your Cup, The Enchanting Rose, Alabama Women Bloggers, 21 Rosemary Lane, Northern Nesting, Oh My Heartsie Girl,  Cozy Little House