"And God said, "Behold, I have given you every plant yielding seed that is on the face of all the earth, and every tree with seed in its fruit. You shall have them for food"
‭Genesis‬ ‭1‬:‭29
 Early girl. Better boy. Celebrity.  If you're from the south, these words are ringin' a bell.   Here in Alabama, we gauge our summer's beginning by the day that we spot these little red beauties in our gardens!  Last Thursday, much to my surprise, (ten days prior to summer's official start) I picked our first tomatoes!  This is the earliest we have had these guys make their debut…and you won't hear me complaining!  We love our homegrown tomatoes, and no store-bought imitation will do!  The tried and true southern meal and the one that takes me back to my childhood like no other is fresh cut-from-the-cob sweet corn, the crispiest fresh fried okra, fresh pink eyed peas cooked with streak o' lean, cast iron skillet baked cornbread, and home grown sliced tomatoes from the back yard!
Butch's favorite way to enjoy a tomato is-a warm-from-the-sun tomato sliced and placed between two pieces of "white" bread, slathered with Hellman's mayo and a heavy sprinkling of salt and pepper.  I, on the other hand, (being the foodie that I am) love them sliced with a splash of extra virgin olive oil, balsamic vinegar, topped with Belle Chevre, fresh basil from my garden, fleur de sel, and cracked black pepper!  He says to-may-toh, I say to-mah-to!  Anyway you slice it, we love our maters!
Making the exciting discovery of our first tomatoes in our garden prompted me to bombard Pinterest to find some new, as well as age-old recipes to share with you, our readers!  You can click each picture for the recipe and you can follow my Pinterest board here:  Sweet and Savory.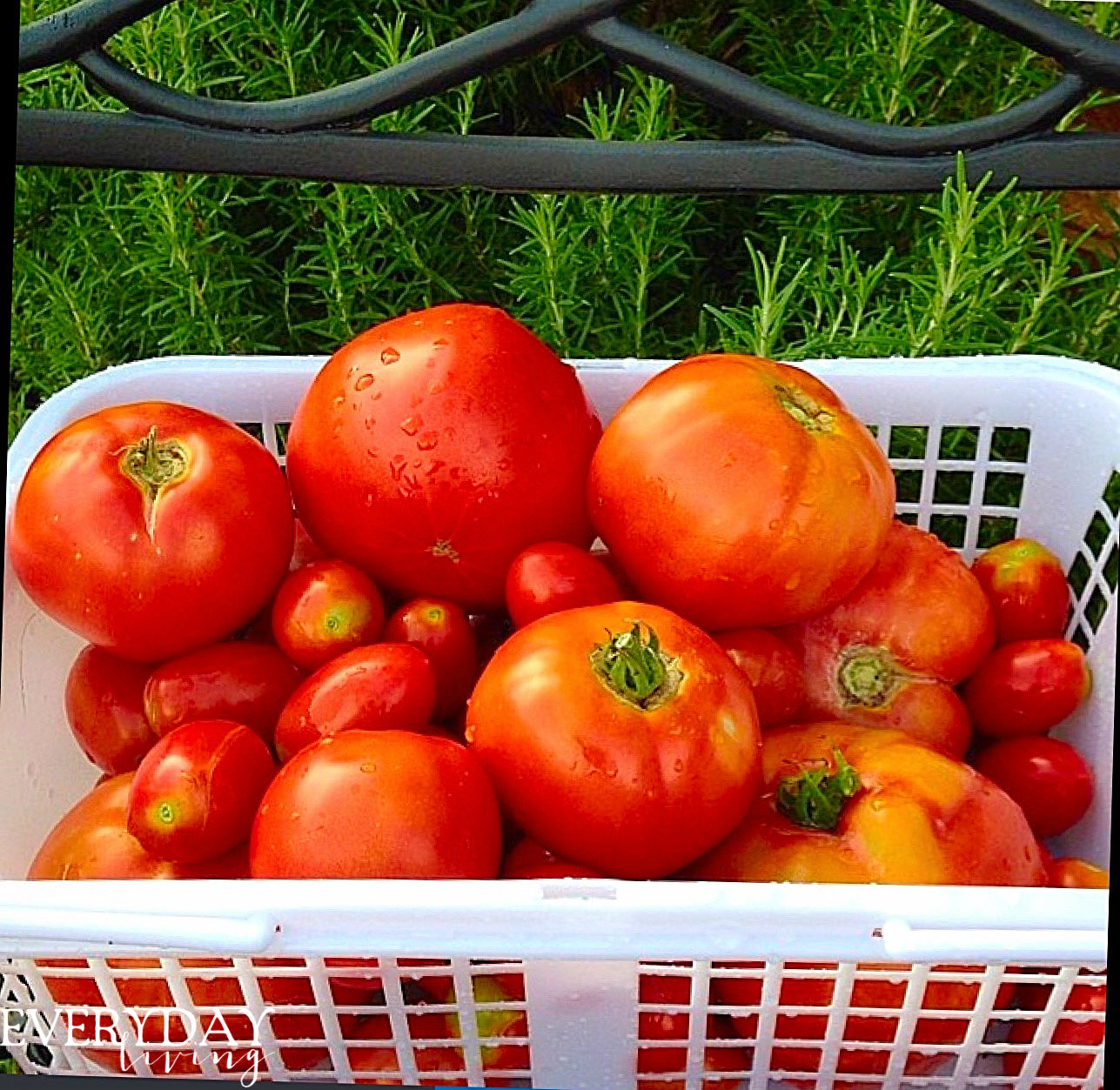 Home-grown tomatoes from our garden last summer!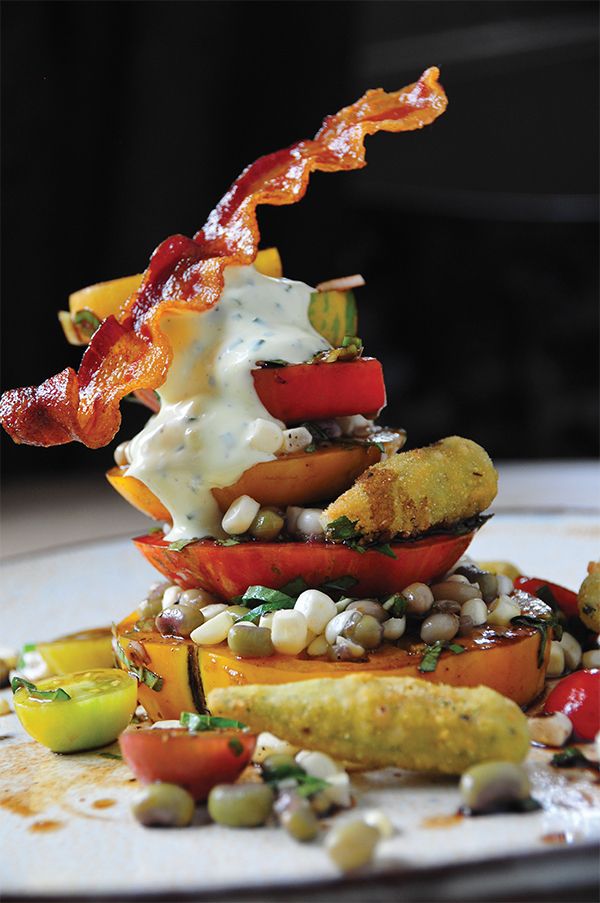 Chef Chris Hastings of Hot and Hot Fish Club in Birmingham offers his famous tomato salad on his summer menu with peas, corn, okra, and applewood smoked bacon!  Several years ago, I attended a cooking class where he prepared this amazing salad! It taste as good as it looks!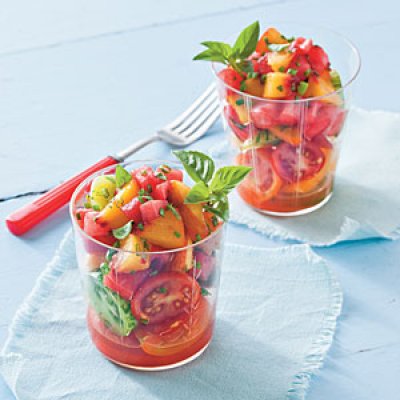 Tomato, watermelon, and peach salsa!!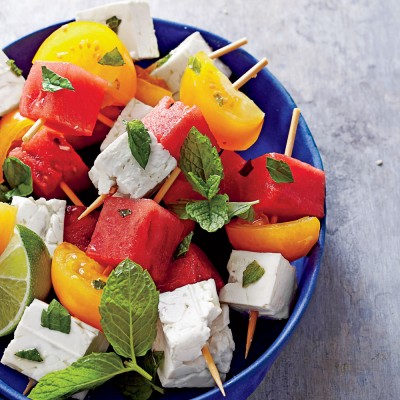 Tomato, watermelon, and feta skewers with mint and lime!  Great summer appetizer!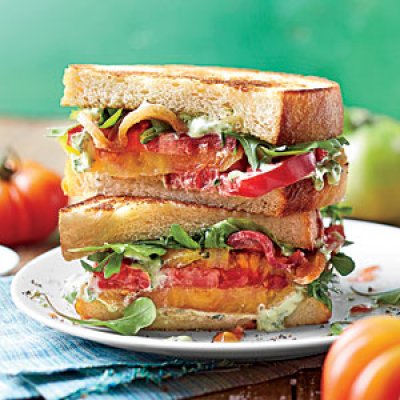 Who doesn't like a BLT sandwich??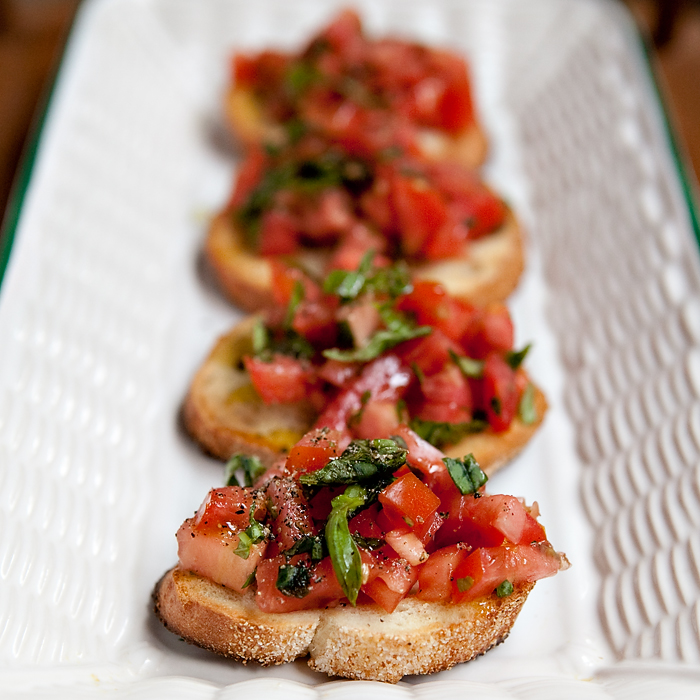 Fresh tomato bruschetta, another delicious summer appetizer!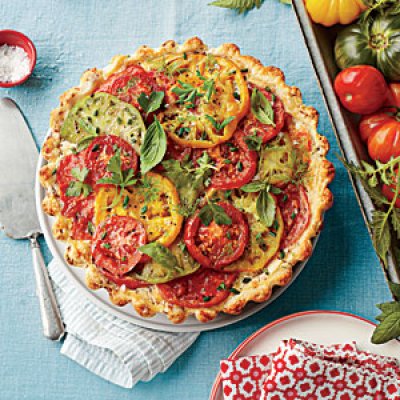 Tomato, cheddar, and bacon pie…definitely worth the time and effort to prepare!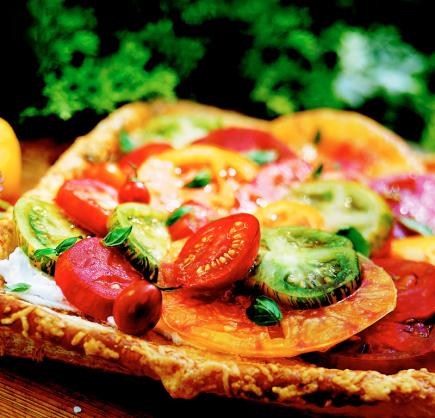 Tomato and cheese tart!  Perfect for a summer luncheon!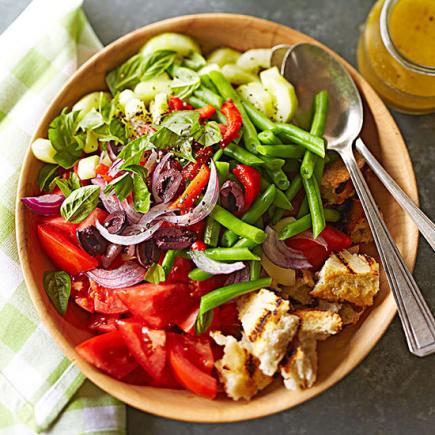 Panzanella with summer vegetables!  This is great for an al fresco summer supper!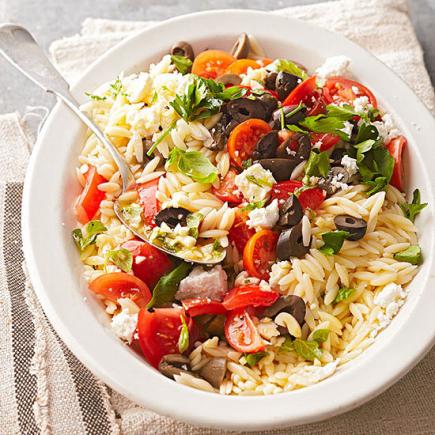 Greek orzo salad with olives!
 Hot bacon caprese salad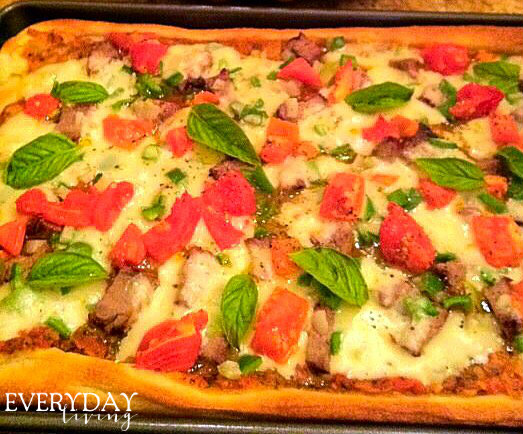 I enjoy making home-made pizza with fresh farm to table ingredients!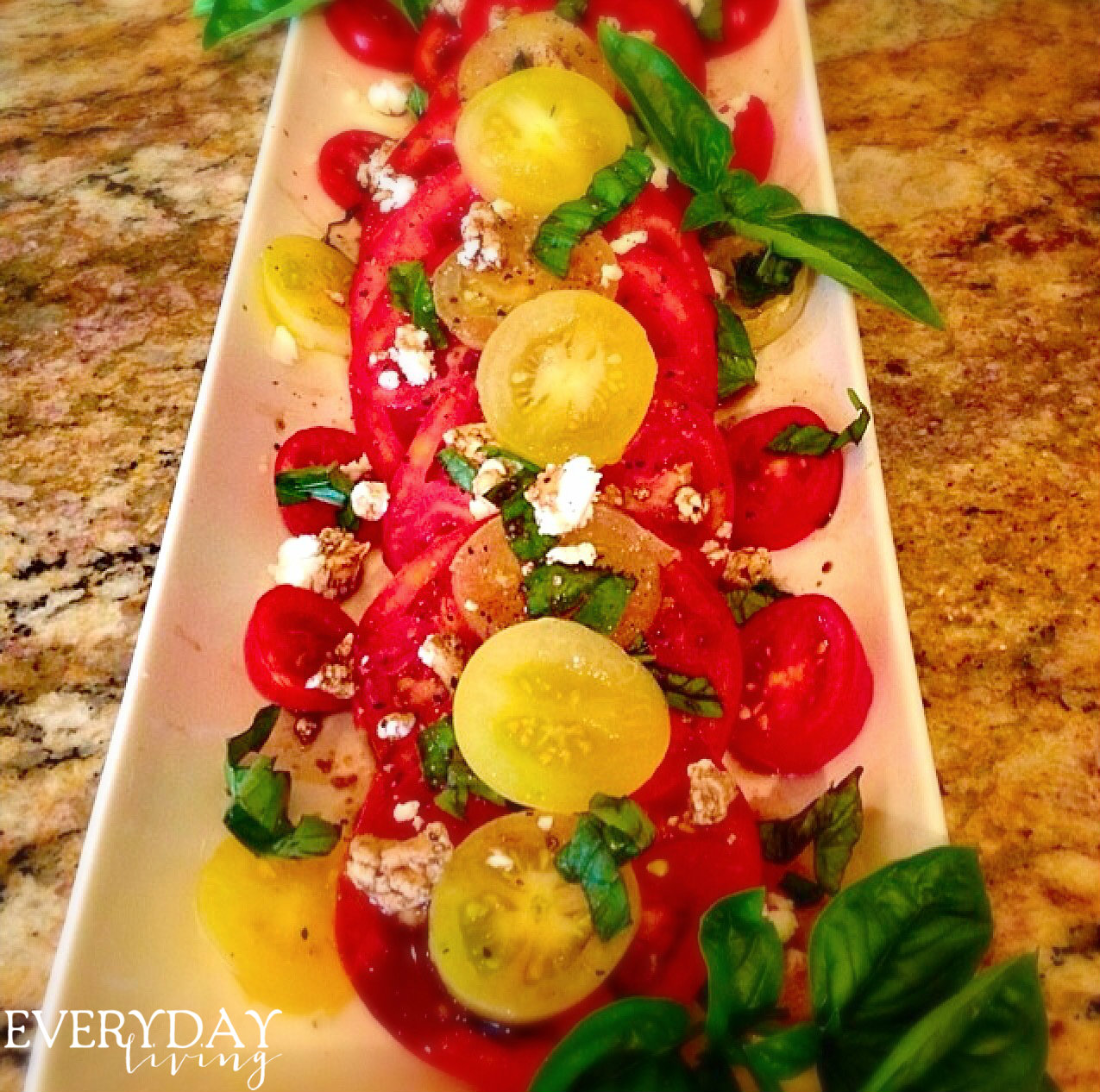 Our homegrown tomatoes with Belle chèvre, basil, and a light splash of balsamic!
"It's difficult to think anything but pleasant thoughts while eating a homegrown tomato"
Lewis Grizzard
Linking with Pieced Pastimes, Silver Pennies, Life on Lakeshore Drive, Thoughts From Alice, Mod Vintage Life, Coastal Charm, My Uncommon Slice of Suburbia, The Dedicated House, Dwellings-Heart of Your Home, Savvy Southern Style, Ivy and Elephants, French Country Cottage, From My Front Porch To Yours, Stone Gable, Confessions of a Plate Addict, Worthing Court, Between Naps on the Porch, Cedar Hill Farmhouse, A Stroll Thru Life, The Style Sisters, The Charm of Home, The Winthrop Chronicles, Cornerstone Confessions, A Delightsome Life, Imparting Grace, Posed Perfection, Katherines Corner, My Romantic Home, Chic On A Shoestring Decorating, Rooted In Thyme, Share Your Cup, The Enchanting Rose, Alabama Women Bloggers, 21 Rosemary Lane, Northern Nesting, Oh My Heartsie Girl,  Cozy Little House, Rattlebridge Farm, The Turquoise Home