"Heaven and earth will pass away, but my words will not pass away."
‭‭Matthew‬ ‭24:35‬ ‭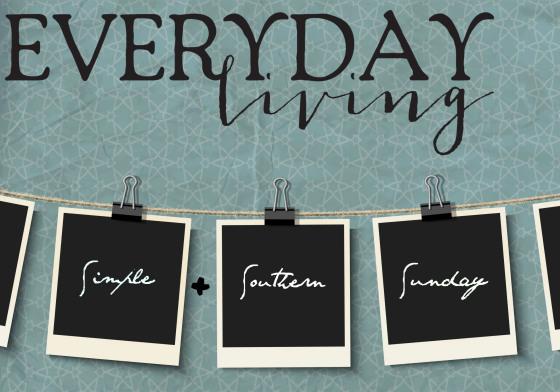 "I will dwell in the shelter of the Most High God, I will rest in the beauty of his presence.  Your faithfulness is a shield and my great reward.  I will not be afraid, I will trust in the Lord" 
Aaron Keyes
 St. John's Episcopal Church in Savannah is striking a beautiful pose against a bright blue sky!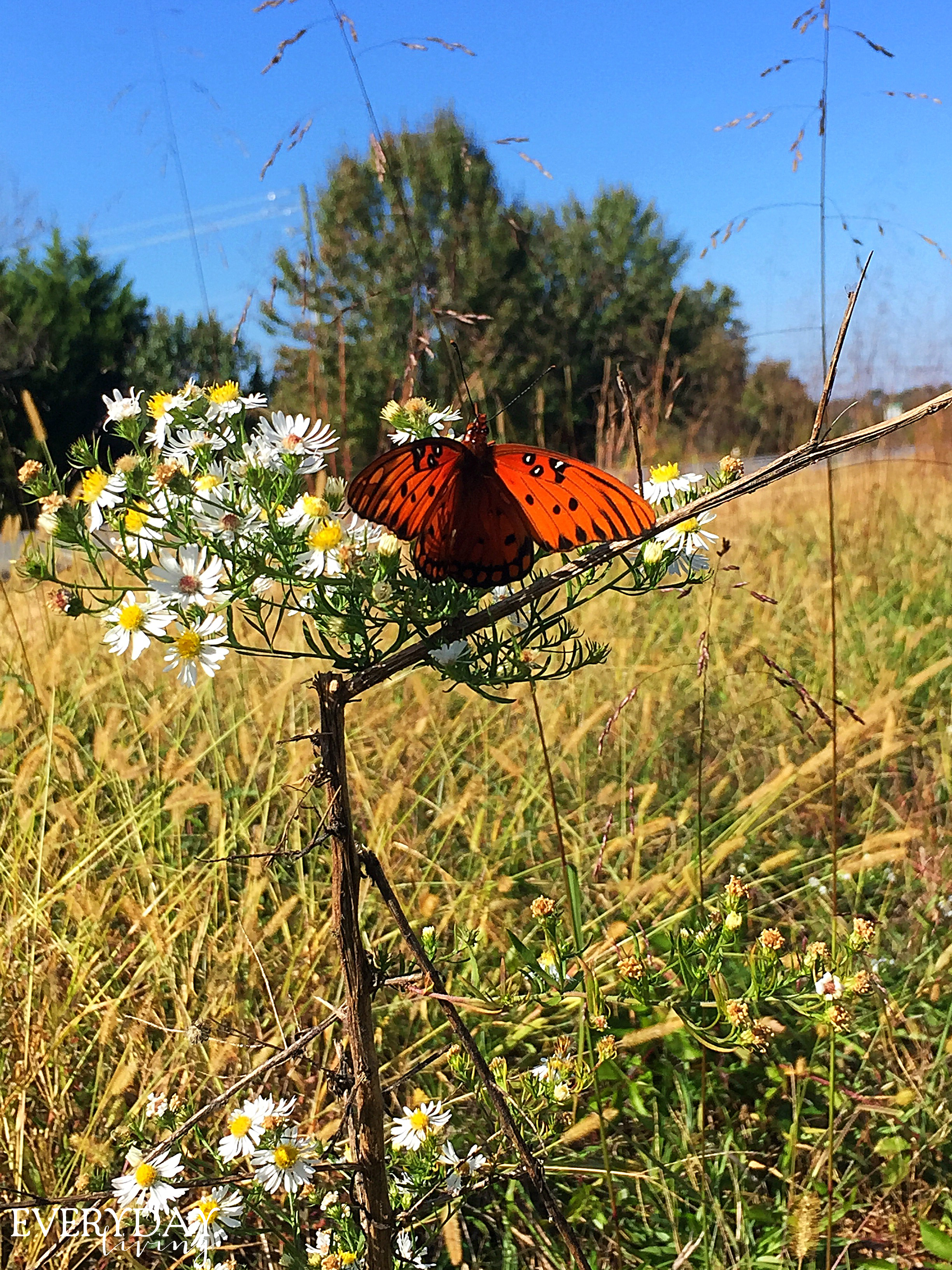 Butterflies are in abundance during this most glorious of seasons!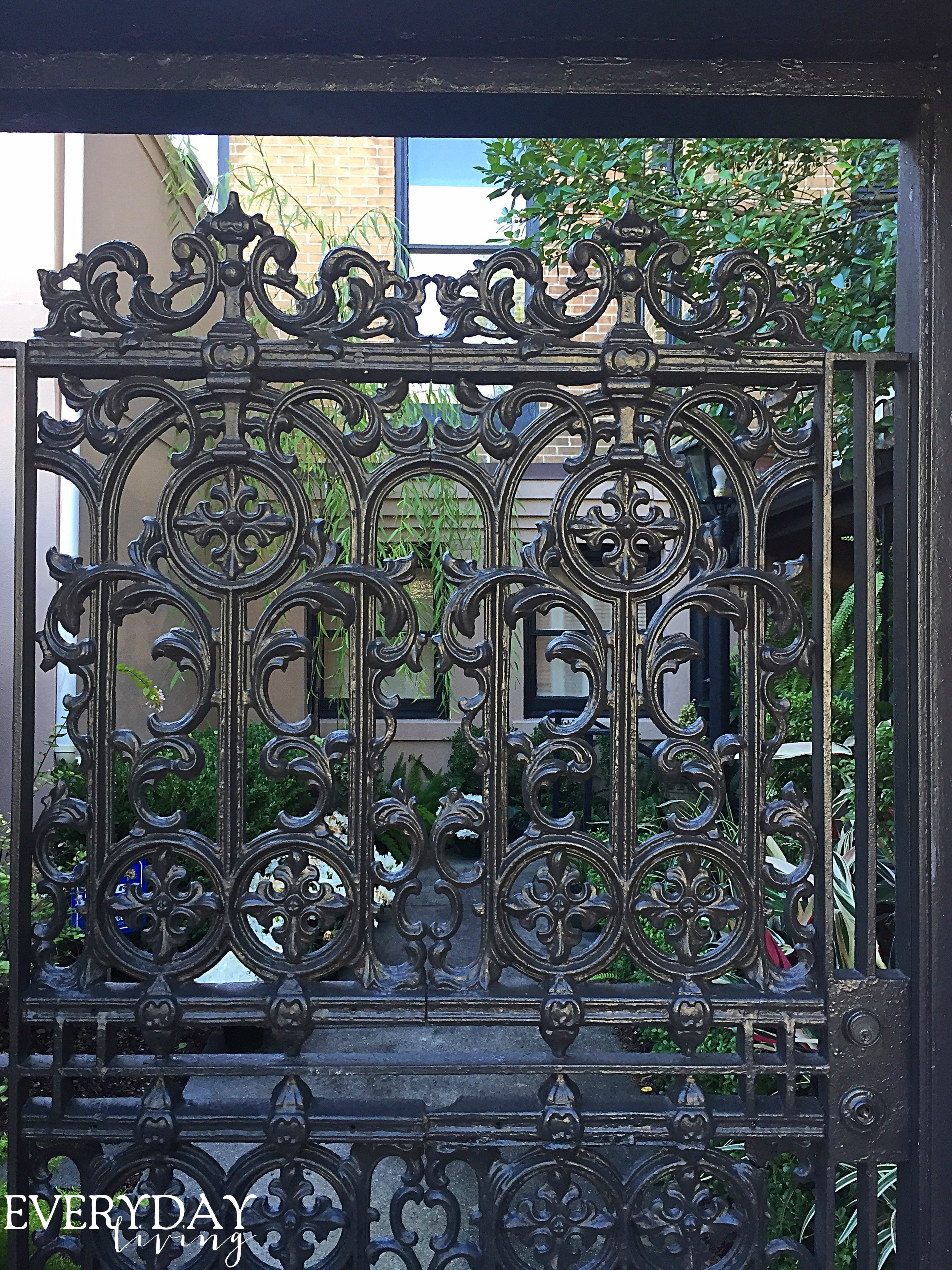 I was sneaking a little peak  through this lacy wrought iron gate in Savannah!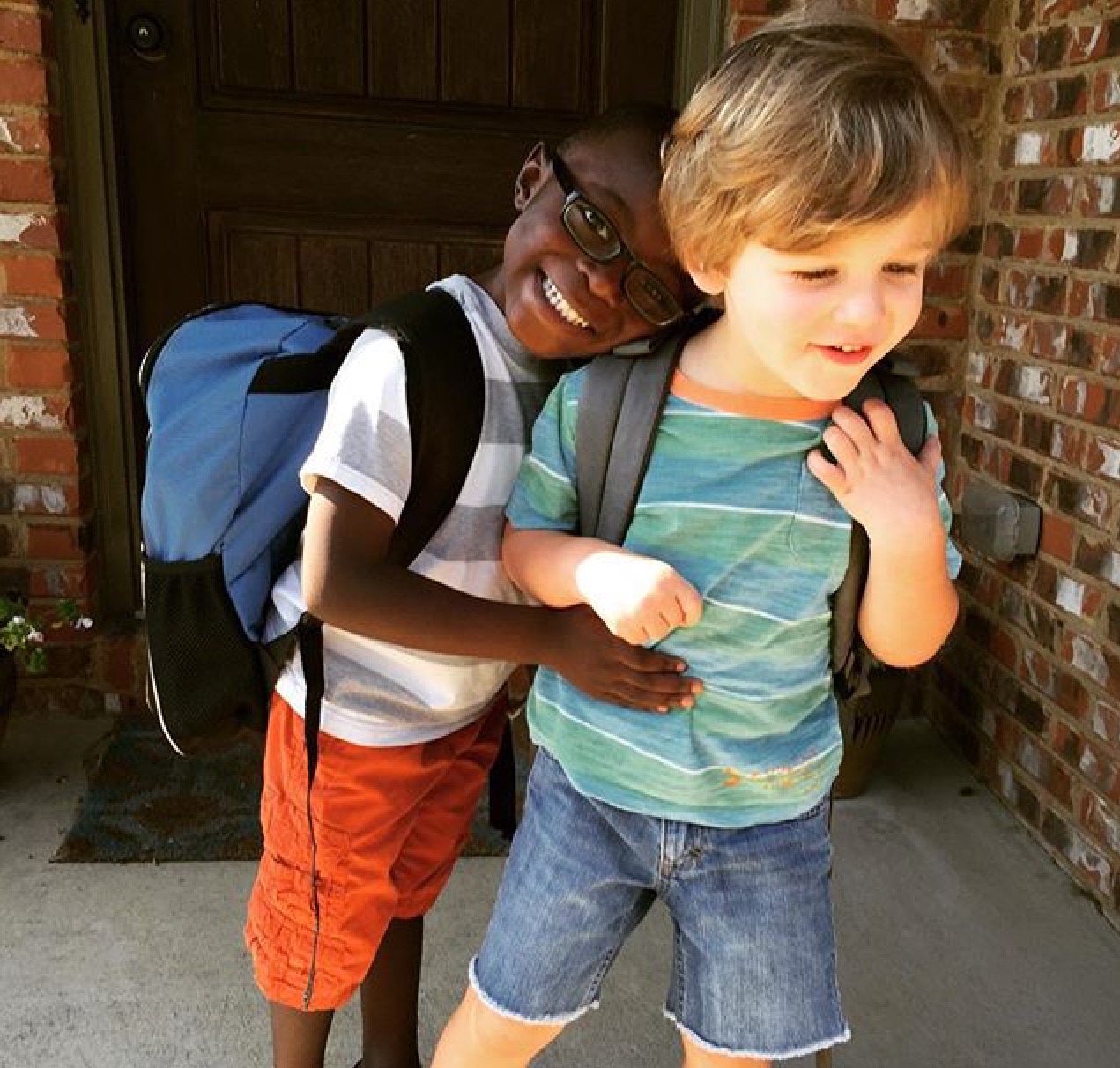 Our cute great-nephews, Nico and Benji, exchanging a little brotherly love!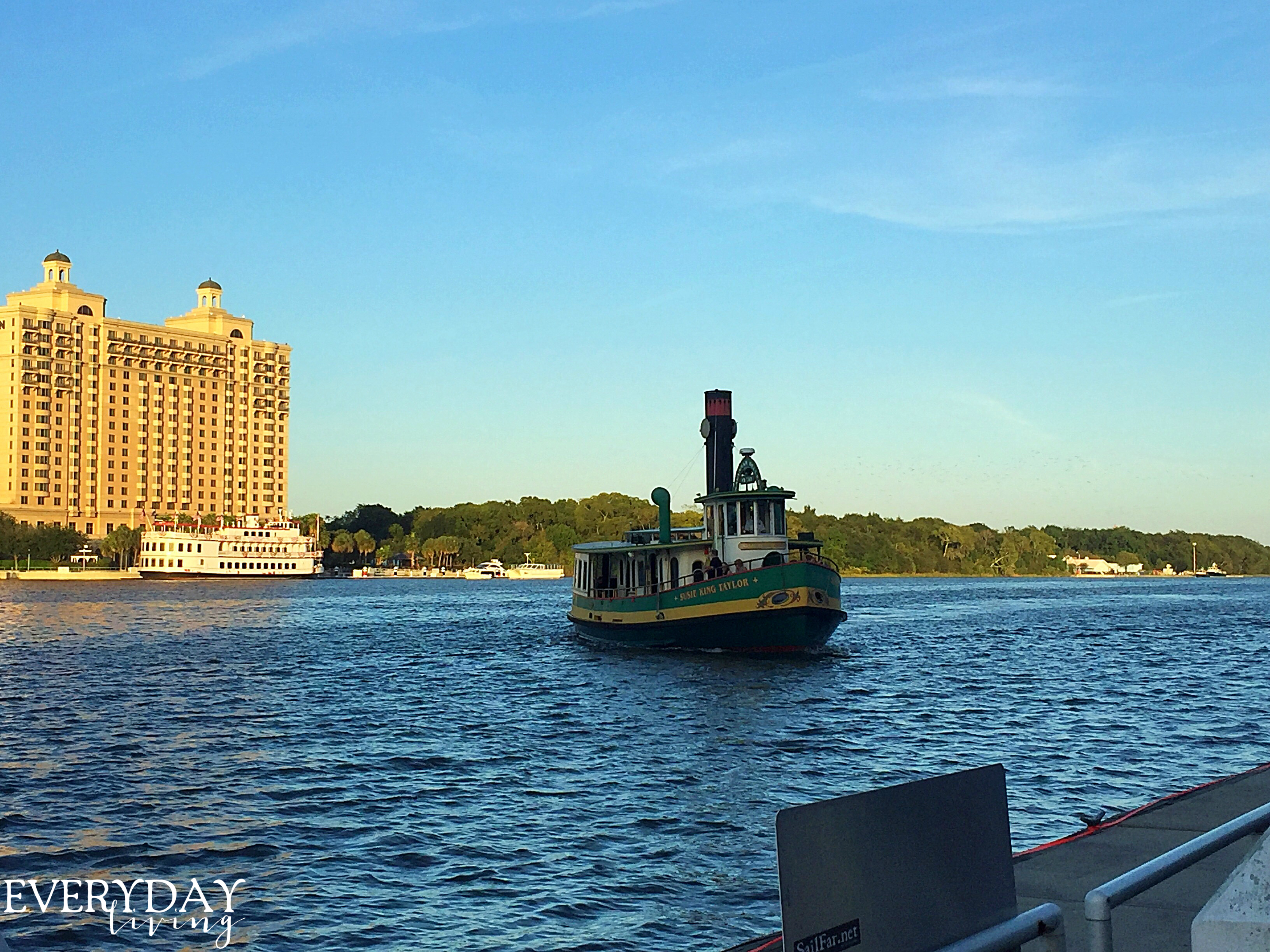 So ferry cross the Savannah!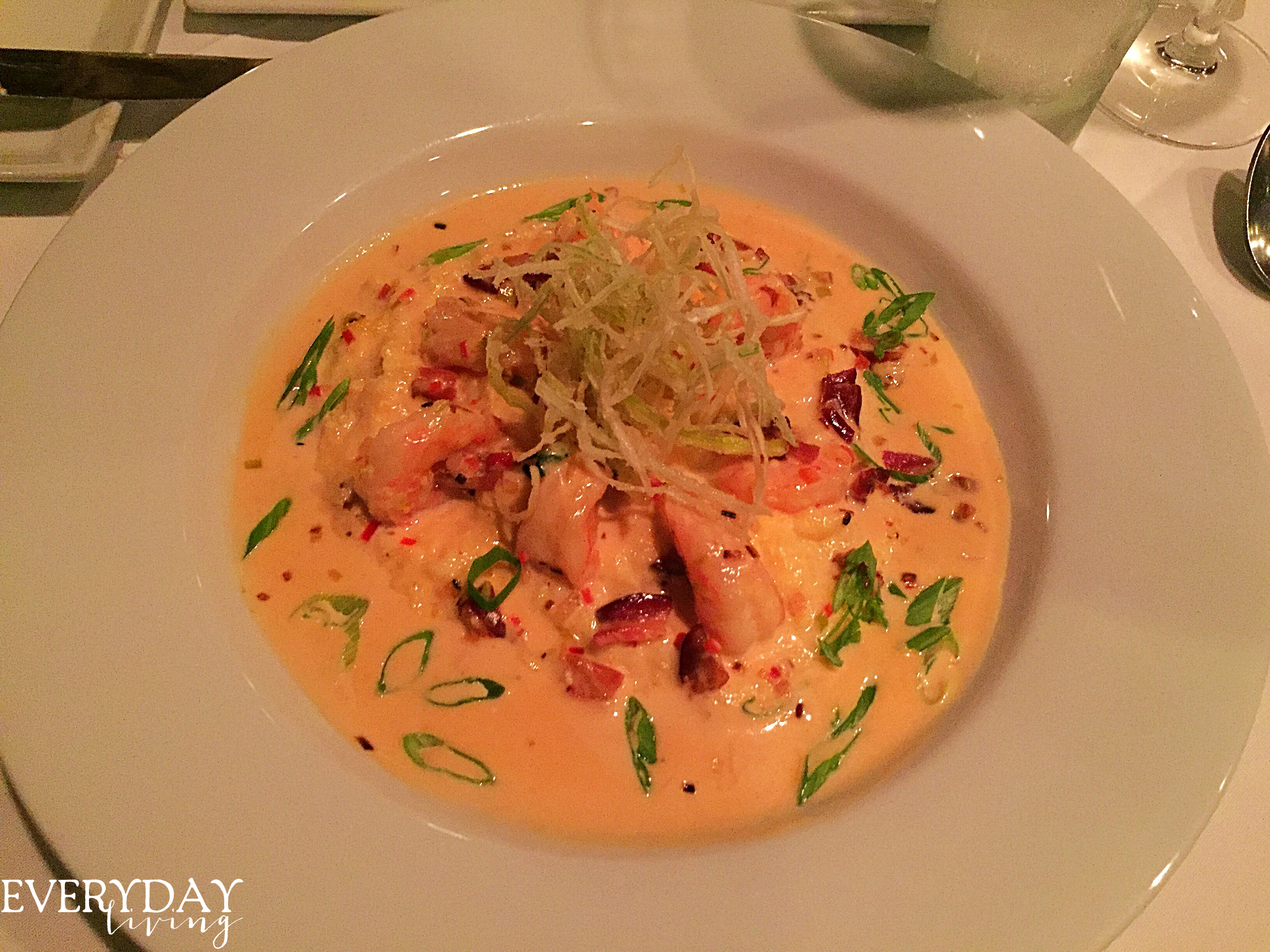 Delicious low country dish of shrimp and grits at a.lure in Savannah!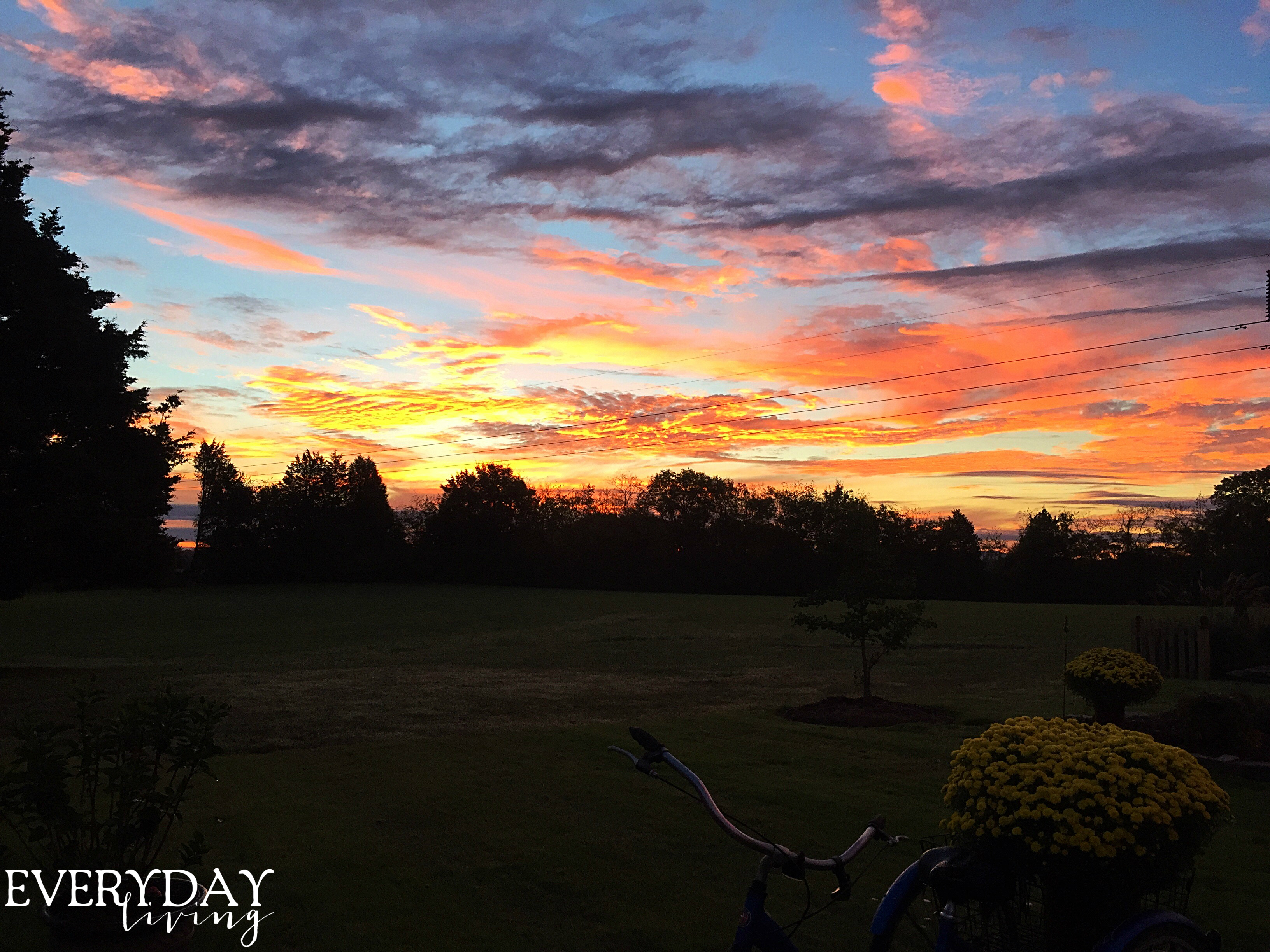 The sunrise was changing ever so quickly over our pasture last Monday morning!
 This amazing sunset, over the Coosa River, was captured by our friend, Holly!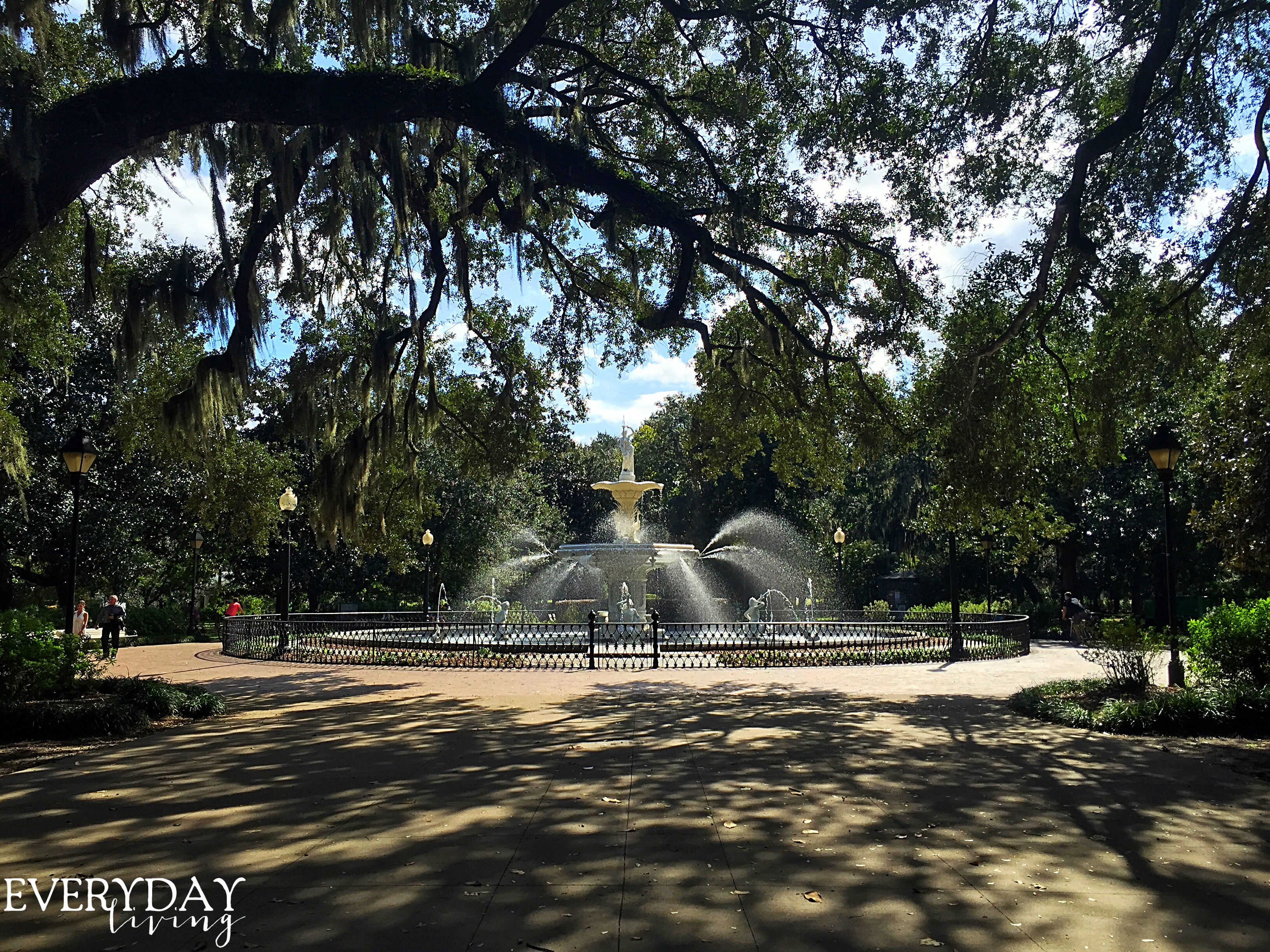 The famous Forsyth Fountain in Savannah!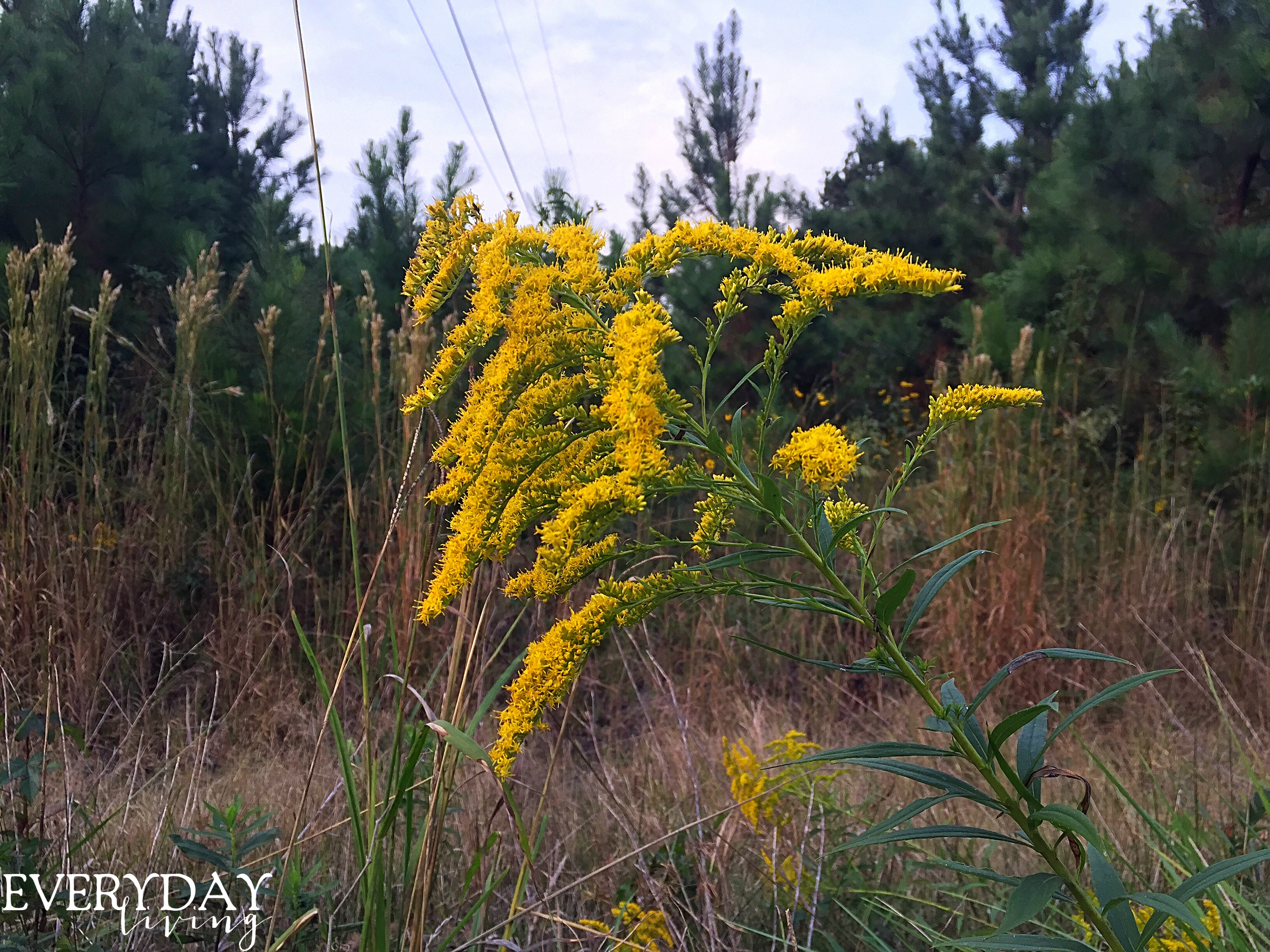 The goldenrod, the original state flower of Alabama (now camellia), is prolific during autumn as it heralds the season!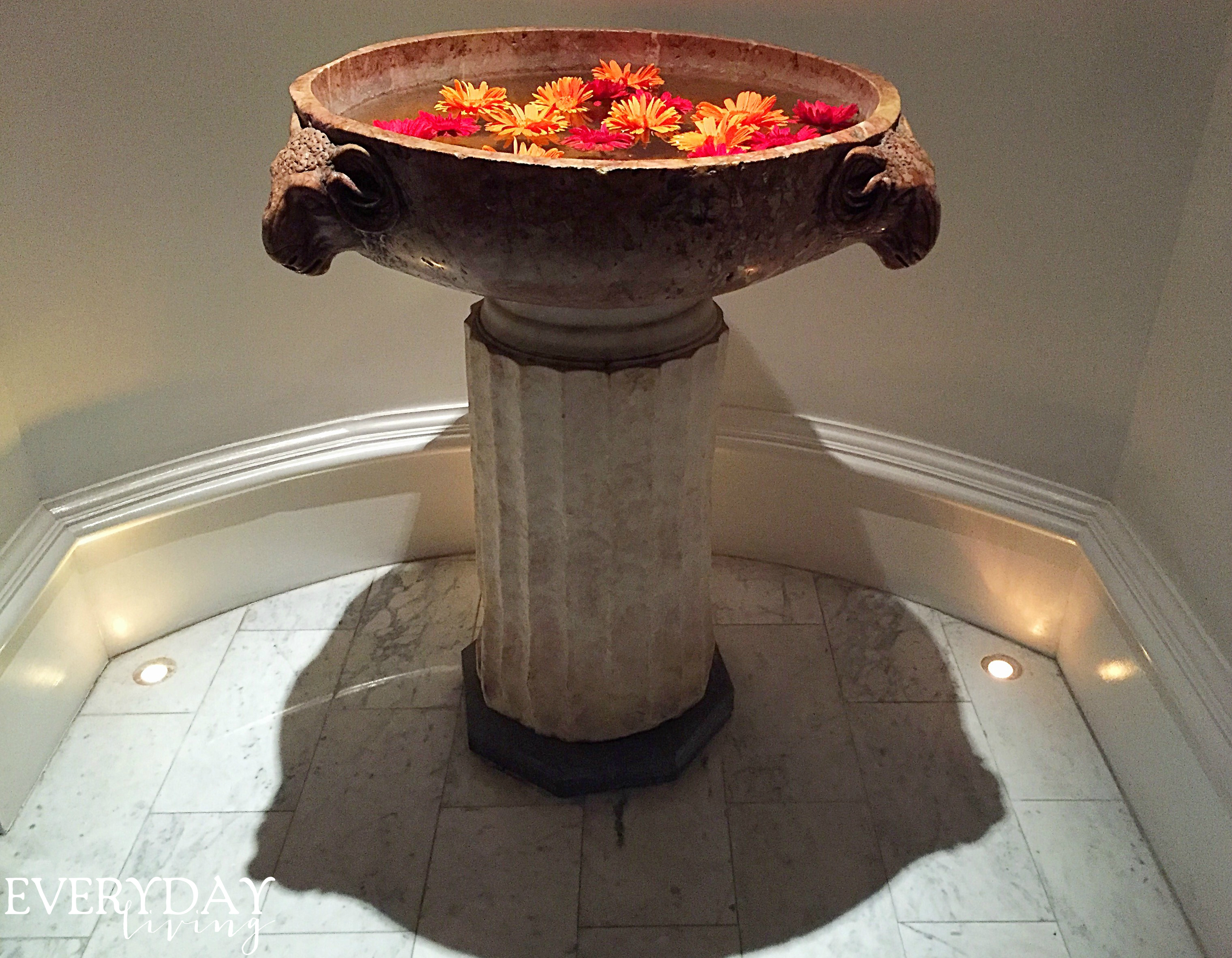 I loved being greeted at the elevator by this beautiful vessel filled with floating blooms…at the Mansion on Forsyth Park in Savannah!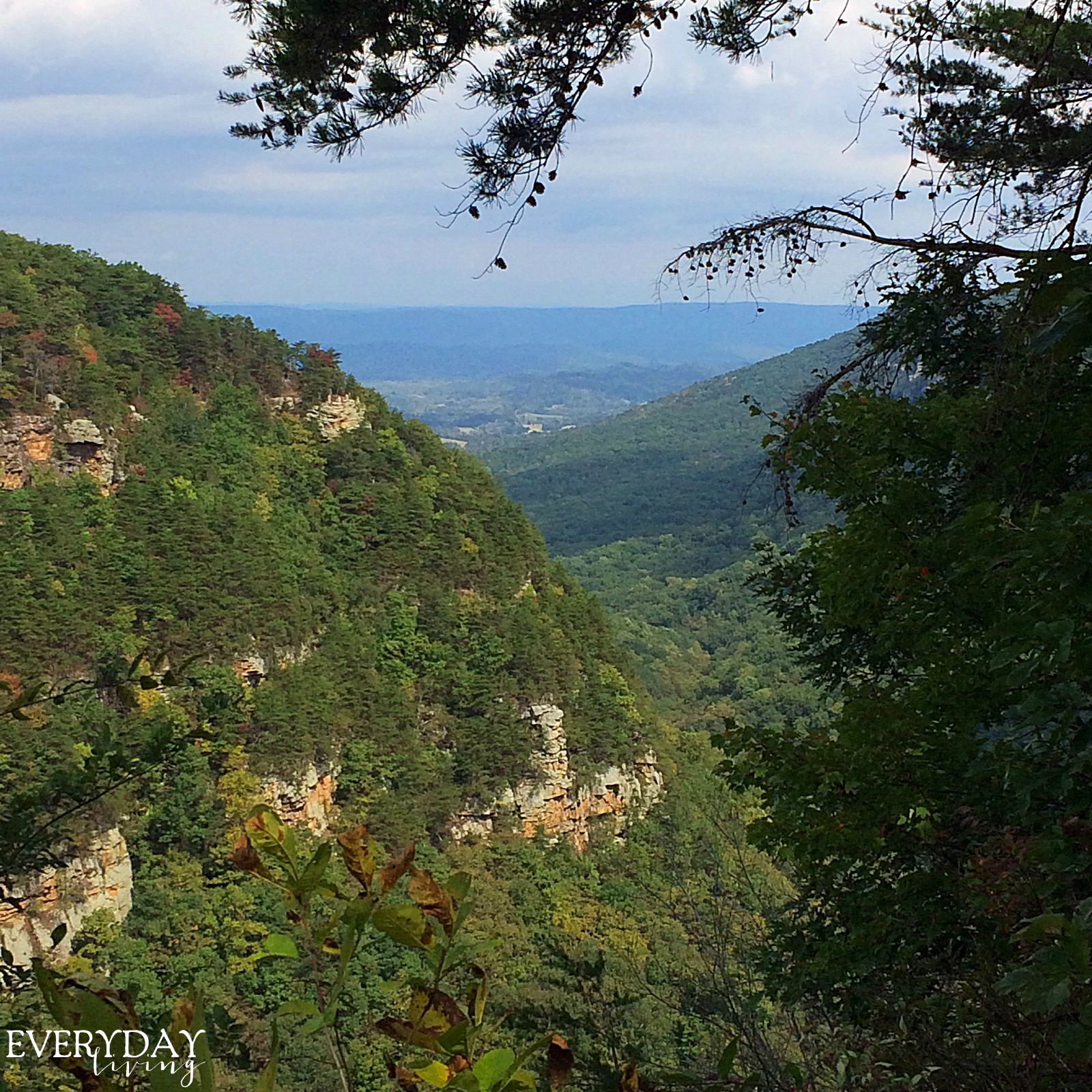 Shannon snapped this photo while camping in the North Georgia mountains…seems as though you can see God's beauty for miles!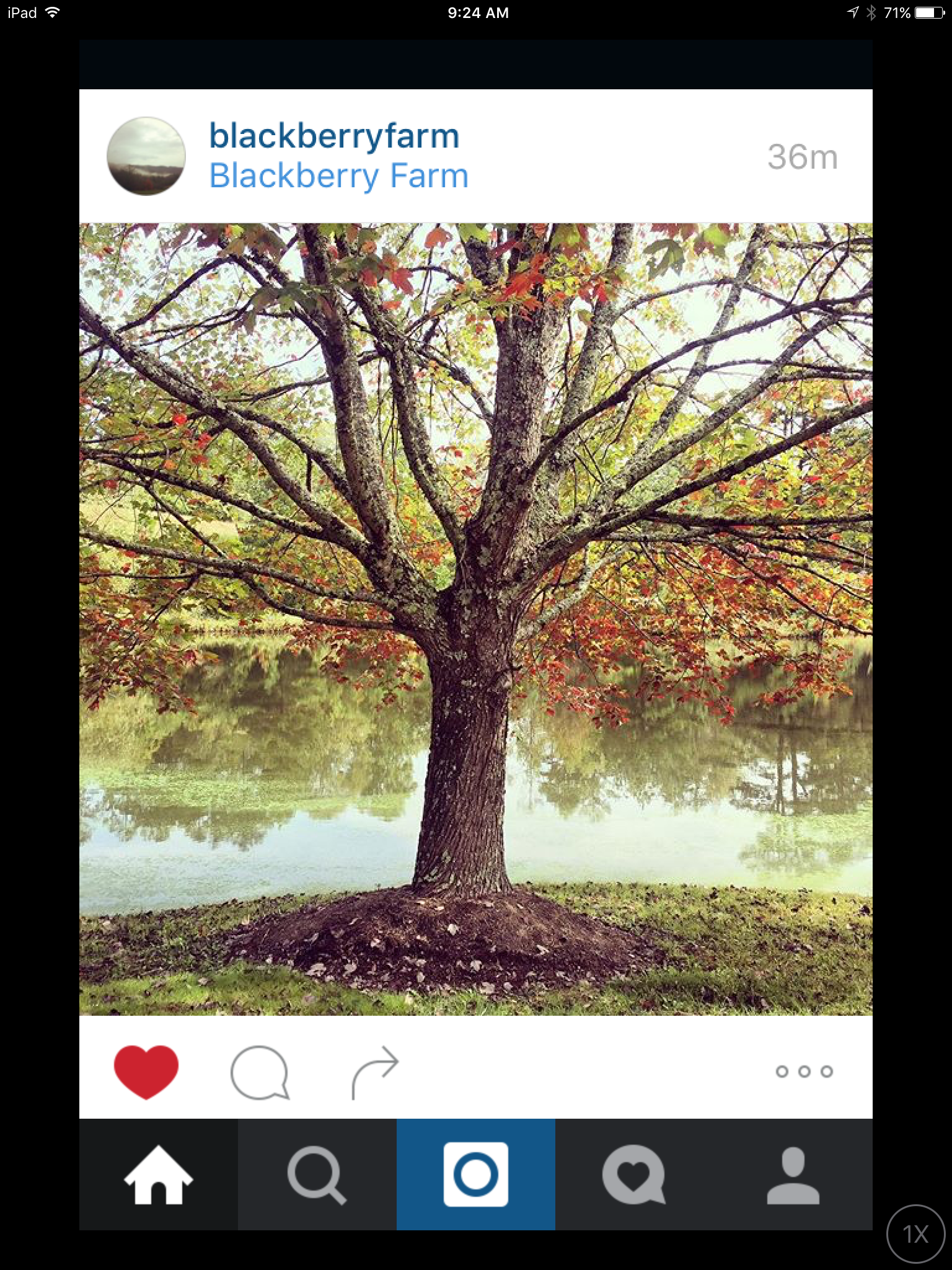 One of our favorite places – Blackberry Farm!
"I was glad when they said to me, 'Let us go to the house of the LORD!'"
Psalm 122:1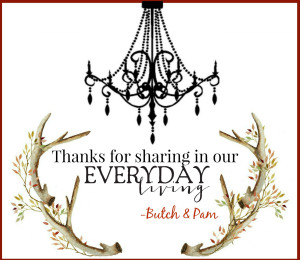 Linking with Pieced Pastimes, Silver Pennies, Life on Lakeshore Drive, Thoughts From Alice, Mod Vintage Life, Coastal Charm, My Uncommon Slice of Suburbia, The Dedicated House, Dwellings-Heart of Your Home, Savvy Southern Style, Ivy and Elephants, French Country Cottage, From My Front Porch To Yours, Stone Gable, Confessions of a Plate Addict, Worthing Court, Between Naps on the Porch, Cedar Hill Farmhouse, A Stroll Thru Life, The Charm of Home, Cornerstone Confessions, A Delightsome Life, Imparting Grace, Posed Perfection, Katherines Corner, My Romantic Home, Rooted In Thyme, Share Your Cup, The Enchanting Rose, Alabama Women Bloggers, 21 Rosemary Lane, Northern Nesting, Cozy Little House, Rattlebridge Farm, The Turquoise Home, My Flagstaff Home, In The New House, Natasha in Oz, Vintage Refined, Karens Up On The Hill, Grammie Time