"I will praise the name of God with a song;
I will magnify him with thanksgiving"
‭‭Psalm‬ ‭69:30‬ ‭ 
Warm wooden tables, golden hued walls, rustic stone floors, marble wainscoting and mahogany paneling.  The most amazing food and atmosphere…a romantic dinner at an intimate Parisian café just off the Champs-Elysees!  A perfect evening, indeed.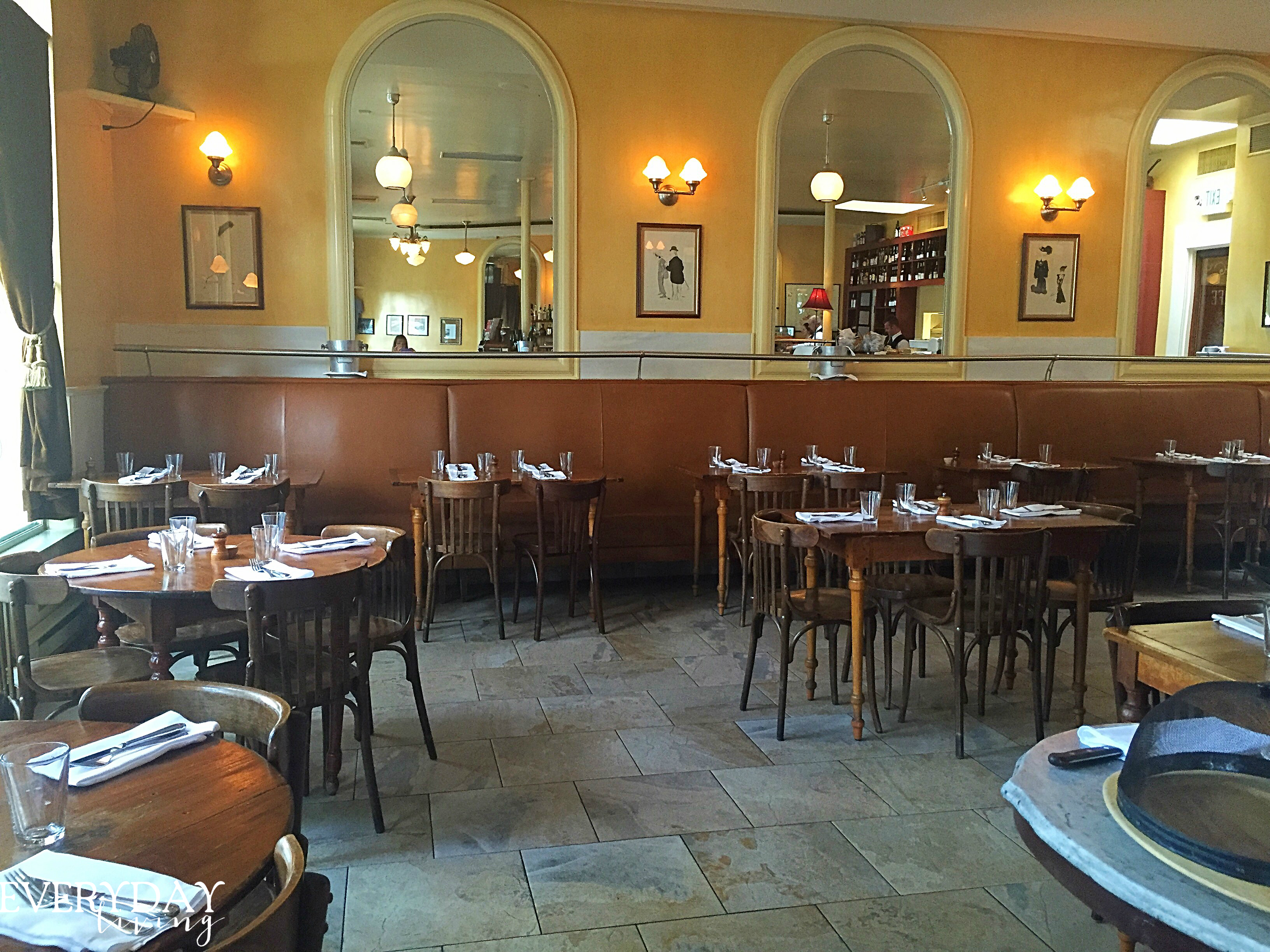 Wouldn't we all love to visit a bistro like the one I described above?  And wouldn't it be even better if a little Paris would come to us so that we don't have to spend all the money on traveling?
I have great news for all of you, especially all of you in Alabama…
Paris has come to us!
And it has been here since 2000, taking on the name Chez Fon Fon!
No need for "Parlez-vous anglais?"  English is spoken, granted with a Southern accent!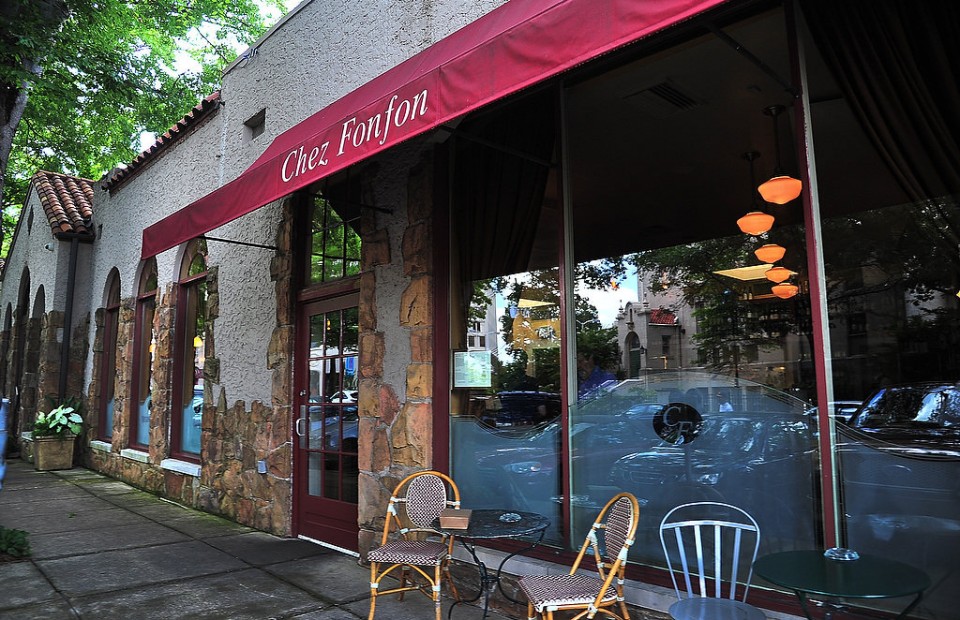 You have heard me mention Chez Fon Fon in several posts.  The owner, Chef Frank Stitt, is a culinary genius and we love all four of his restaurants! You can see another post I did about him here. Located in the heart of the Southside area of Birmingham is this little jewel that gives our senses a Parisian evening!
Now, I know that words like "Fon Fon" can be intimidating.  But don't let that stop you from this experience!  And the menu….let's talk about the menu.  Yes, you will see some French words when you are deciding what to order and chances are, most of us are not fluent in French.  Google is your friend.  And so is your server.  Ask what these food items are!  And just so you know, the hamburger at Chez Fon Fon is one of their most popular items…and "frites" is just the French way of saying french fries.  How intimidating are burgers and fries?!  Not at all!  And it is affordable.  And it's not stuffy.  And it's worth it.
Let's just let the pictures do the talking…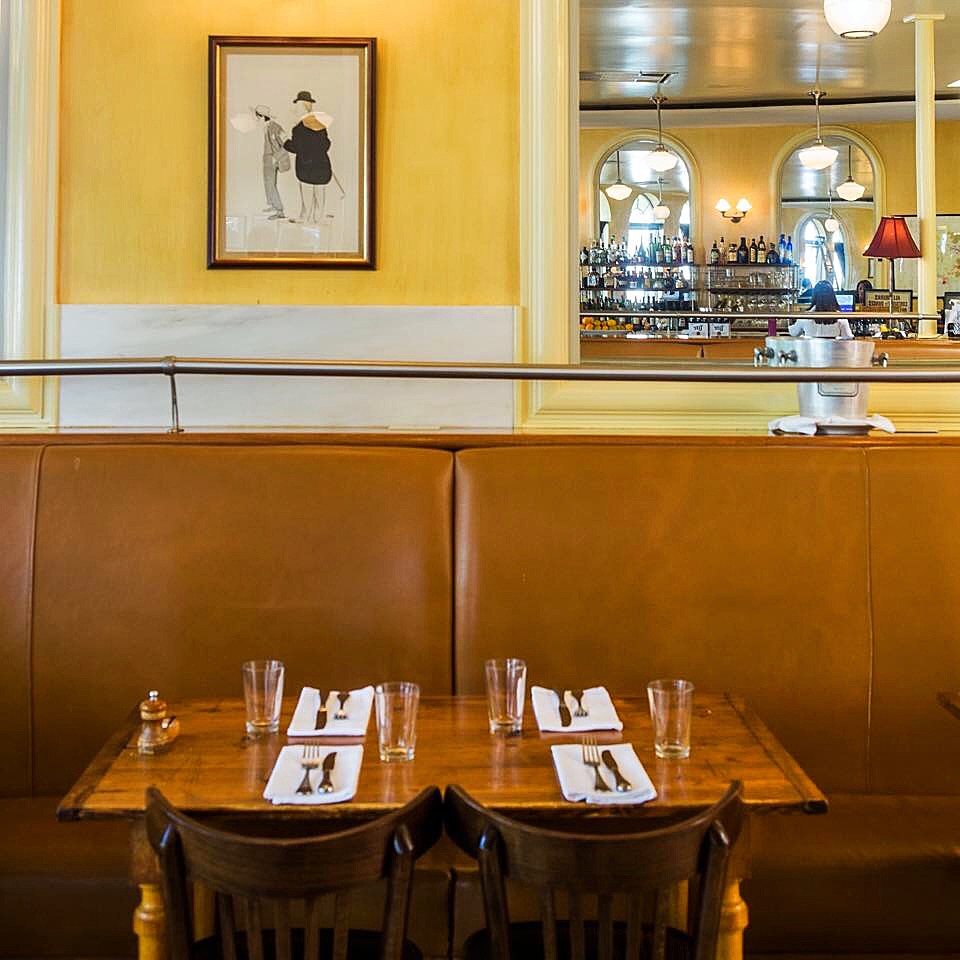 It is so easy to imagine yourself in Paris
as you sit at this little table!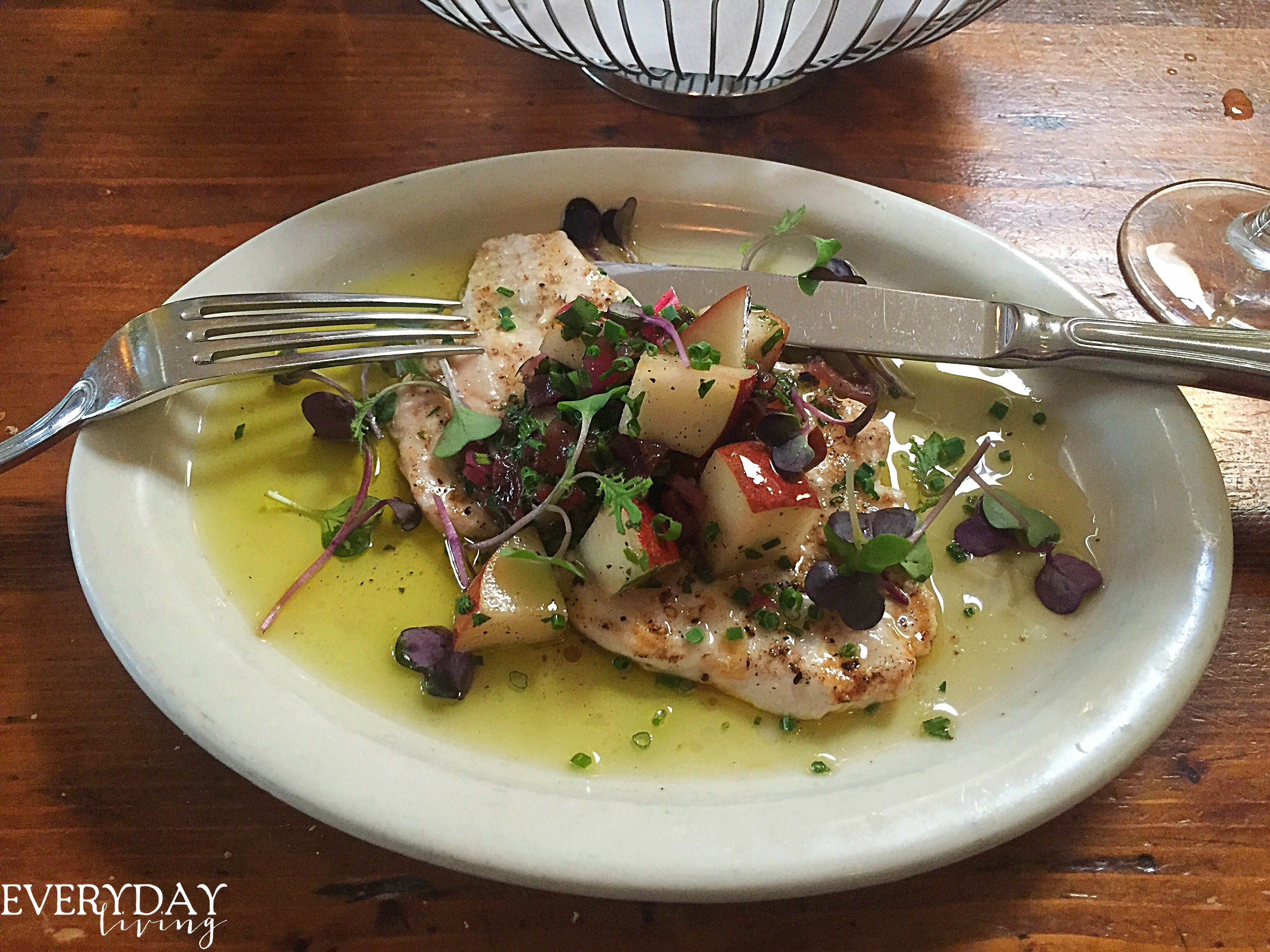 A couple of weeks ago, Butch and I had an early dinner at Chez Fonfon and I indulged in this amazing appetizer-fish paillard with pears.
It was so light and fresh with the bright flavors of lemon and mint.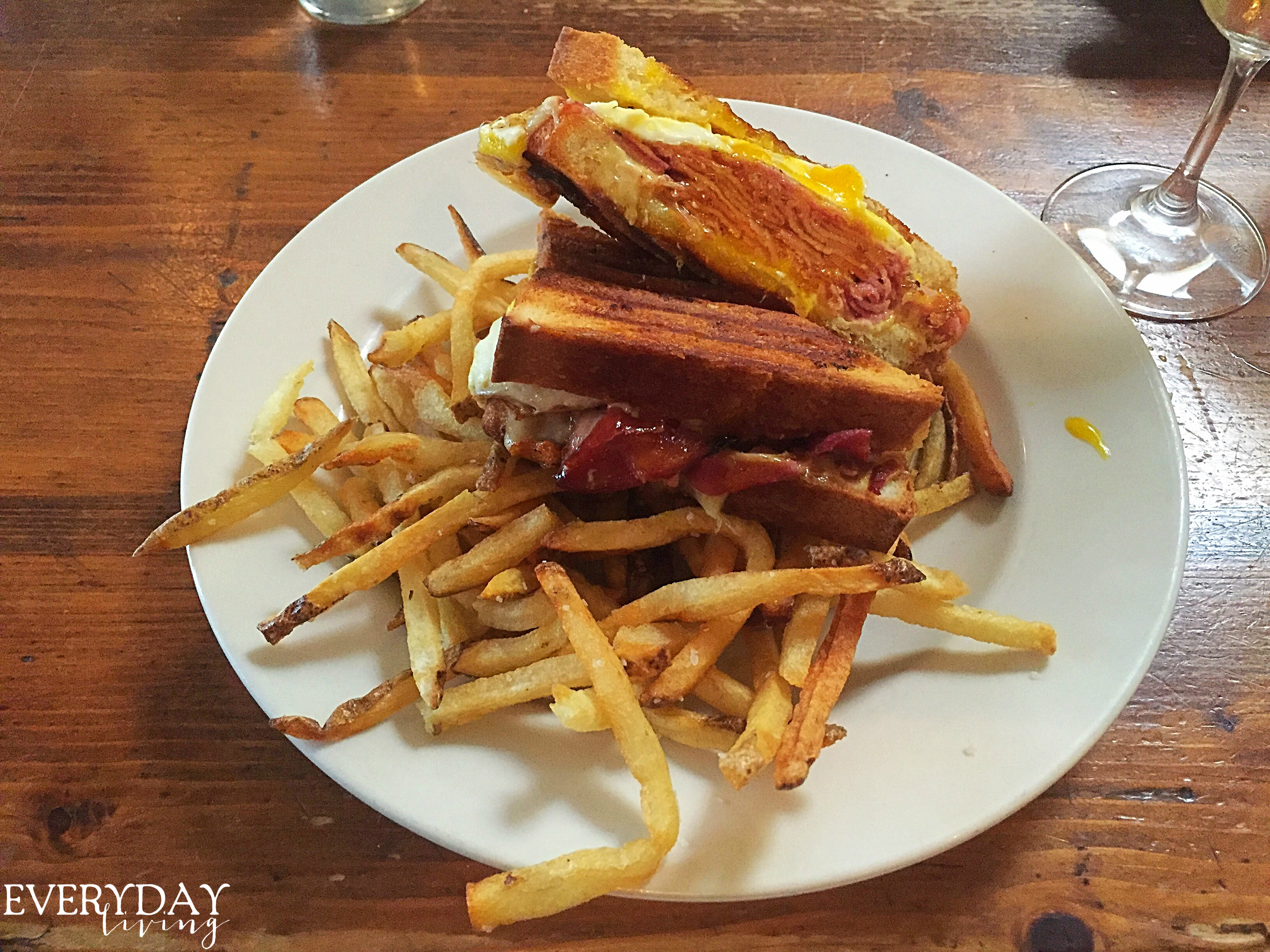 I can never resist the Croque Madame,
a melt-in-your-mouth ham and cheese sandwich
with the addition of a fried egg and fries (pommes frites).
Now folks, this is comfort food at its best!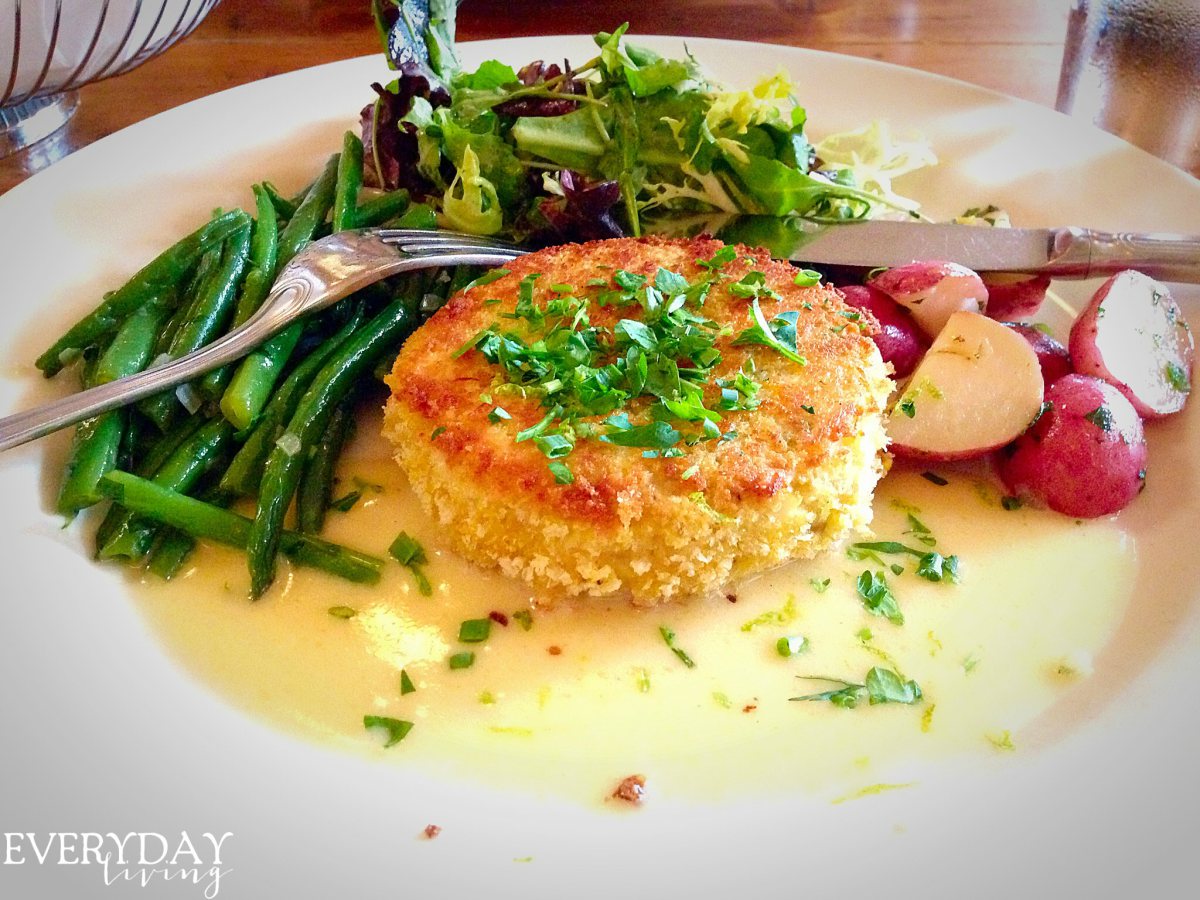 The Thursday special is crabcake!
May I just say it is the best that I have ever eaten…and I have tried plenty of crabcakes in my time!
It is loaded with fresh jumbo lump and crab claw meat mixed with melted butter and French baguette crumbs and
flavored with lemon, parsley, shallots, nutmeg and cayenne!
Are you convinced yet?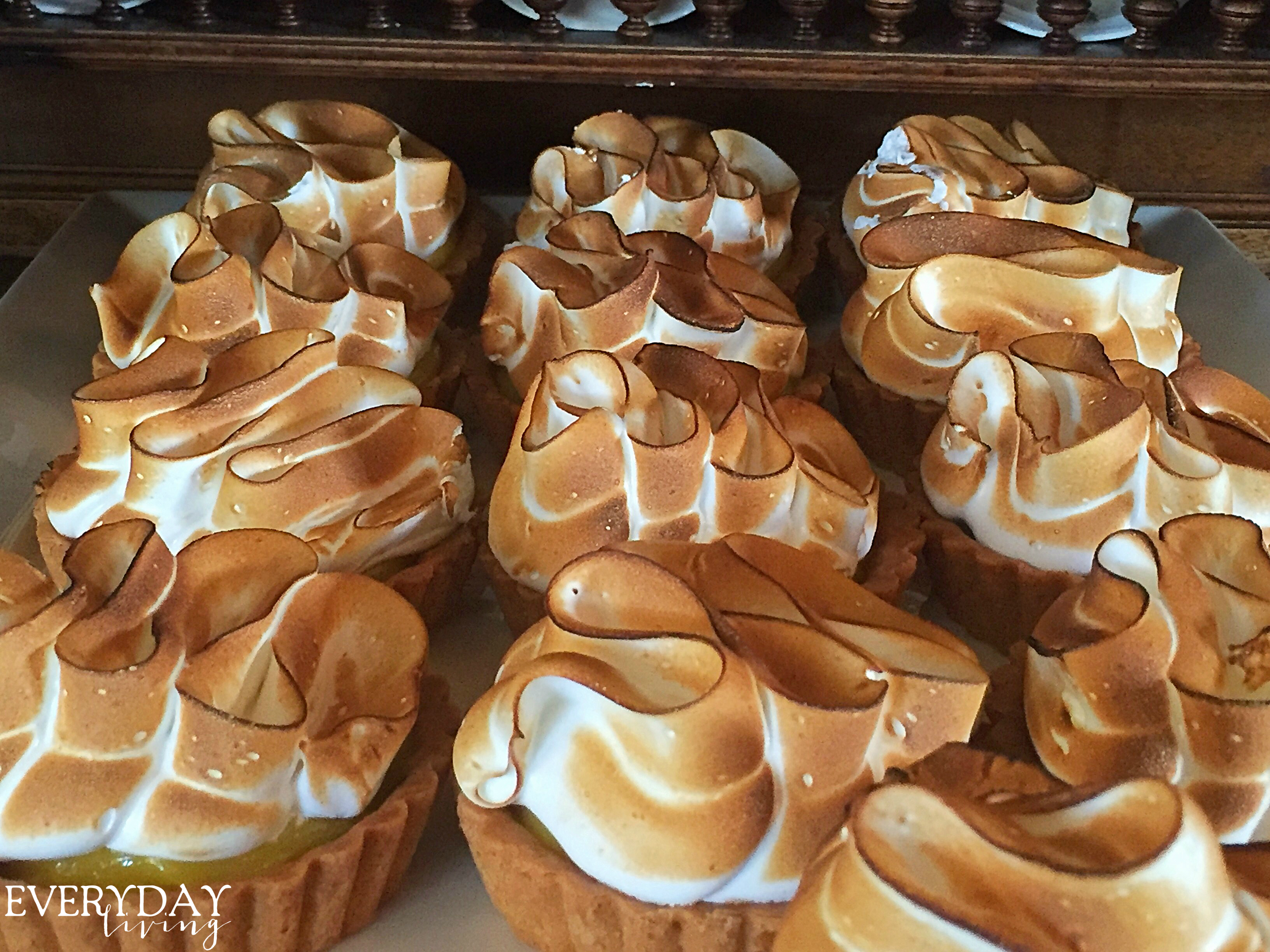 As you walk through the doors, you are greeted by a display
of to-die-for desserts!
A mile-high torched meringue covers this lemon tart! Look at those beauties!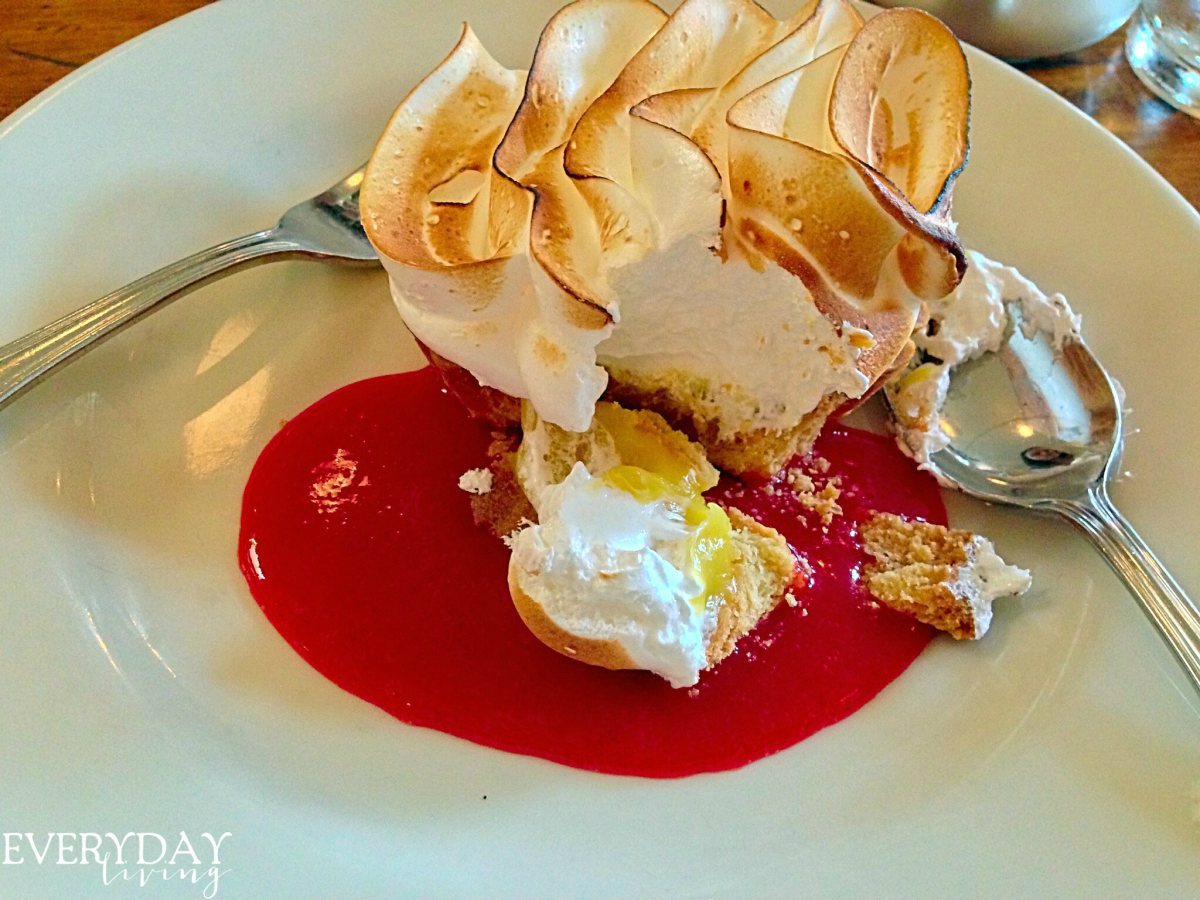 This dessert hits the perfect balance of sweet and tart.
It was served in a bed of strawberry heaven also known as coulis!
 I want to just bury my face in this 7-layer coconut cake!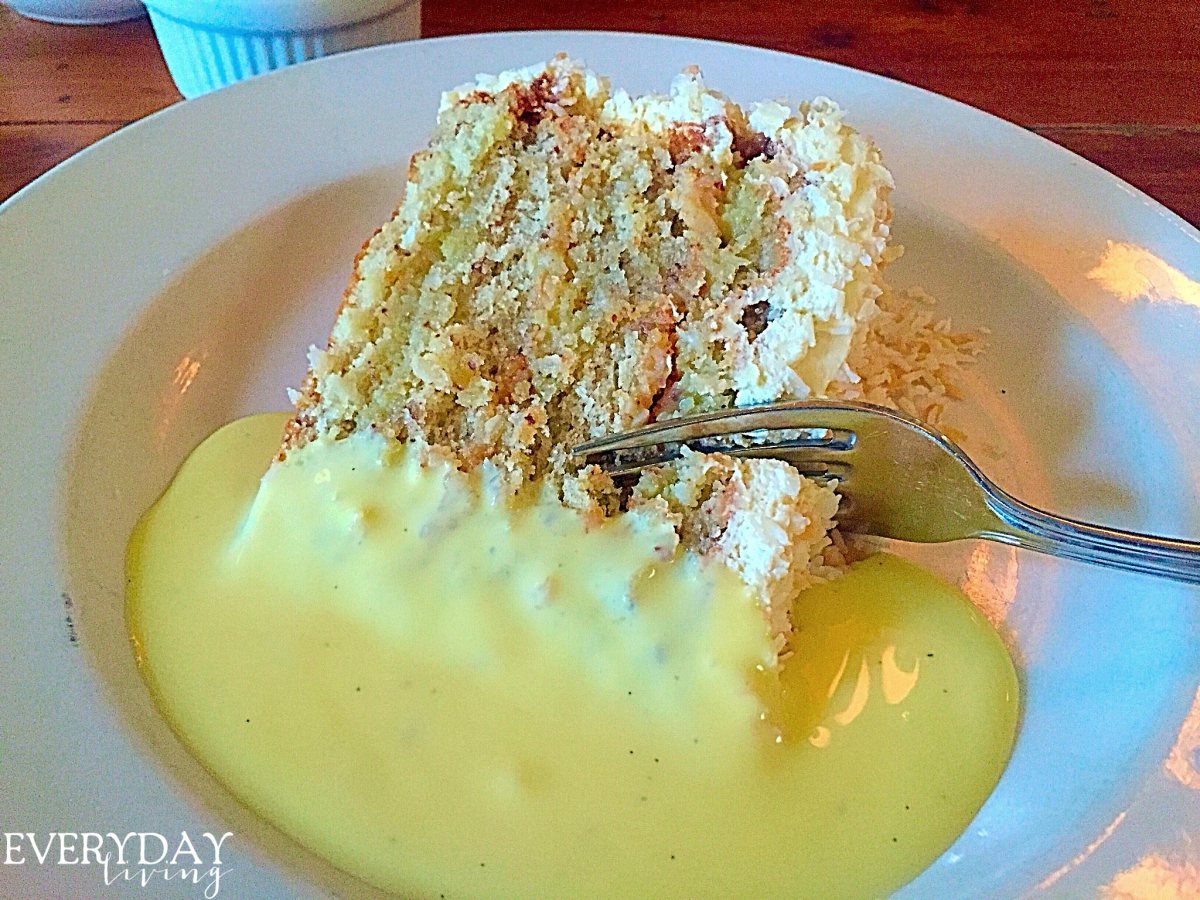 Without fail, Butch always orders the coconut cake that comes with
this sauce (creme anglaise) that is so good I could drink it!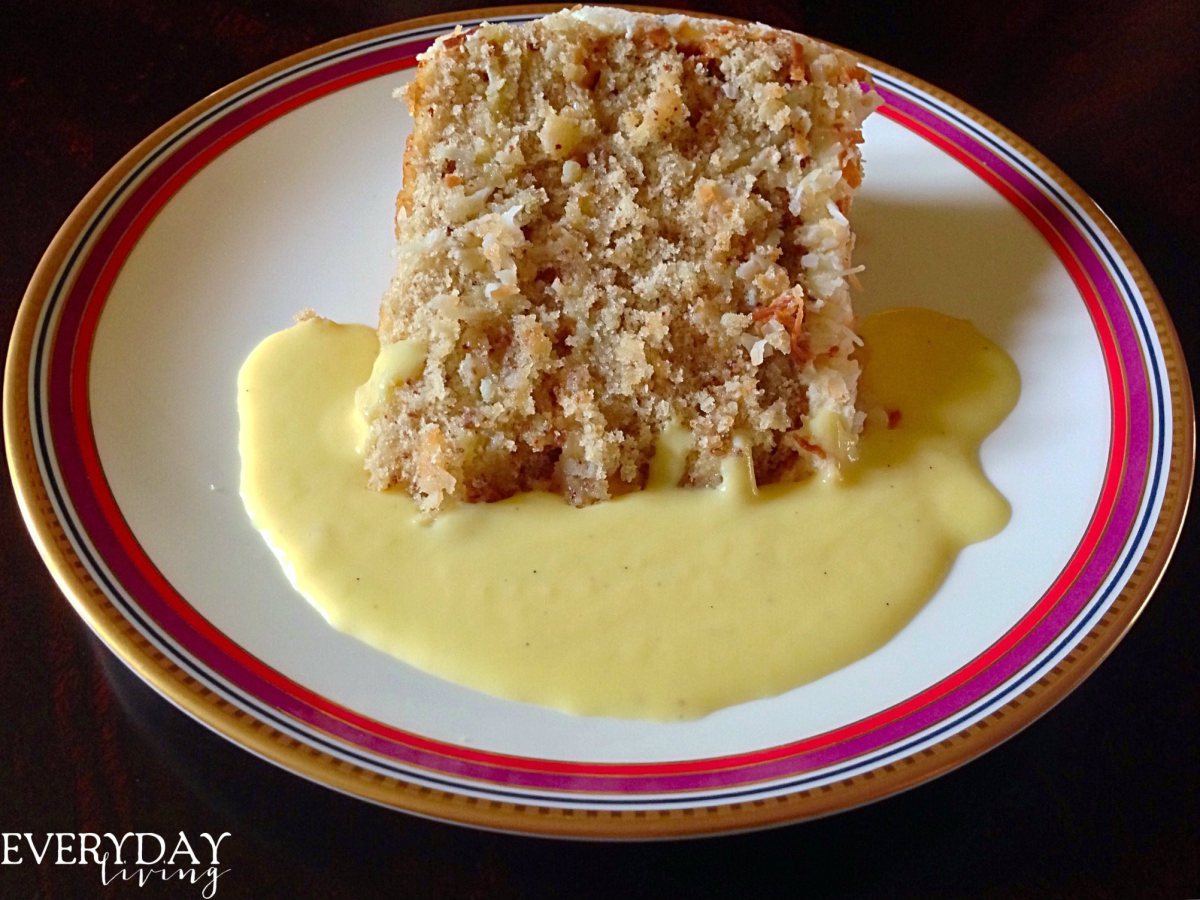 My try at Chef Stitt's coconut cake!
It is a keeper recipe…time consuming, but not difficult
and so worth all the effort!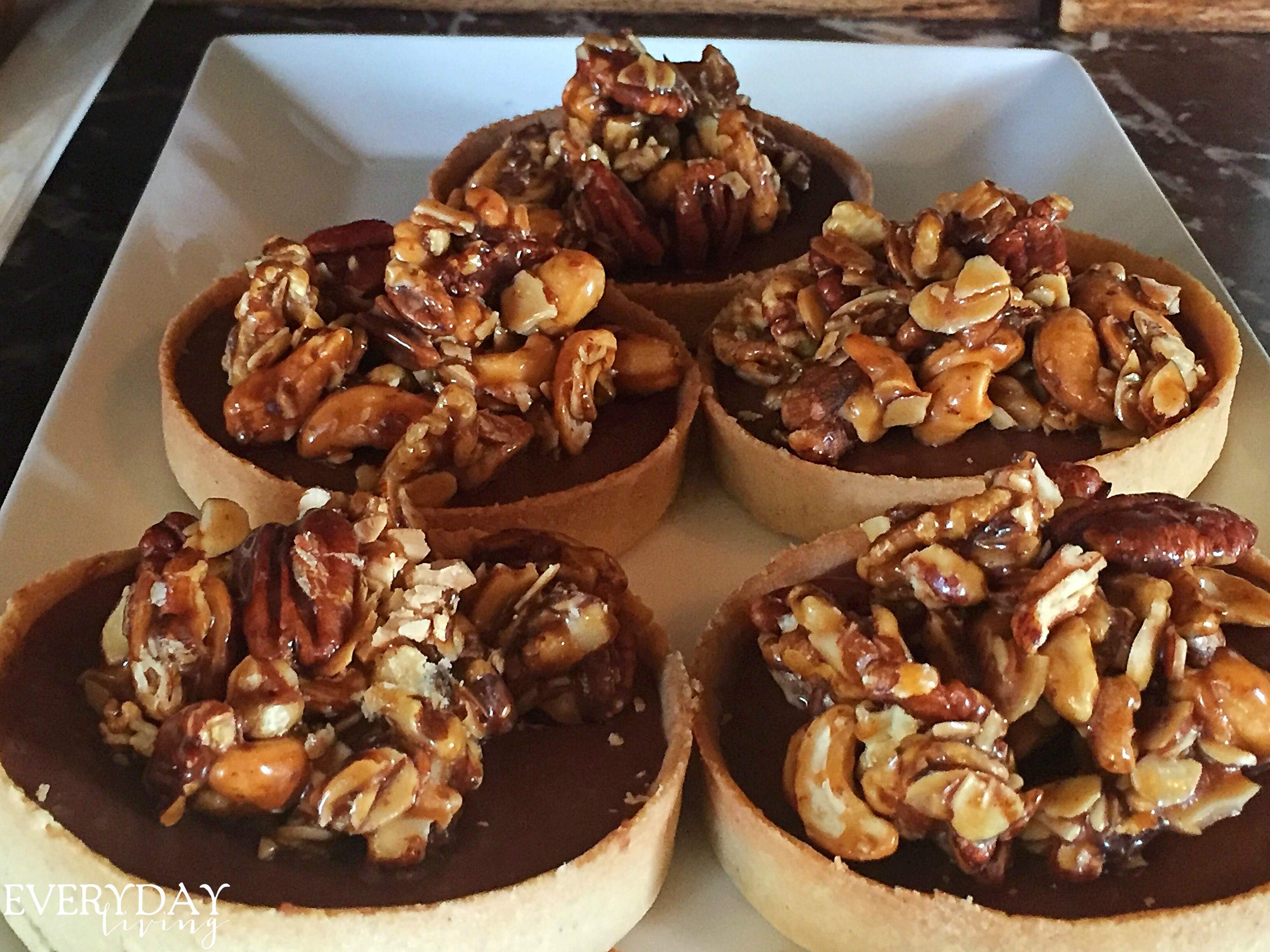 Any great restaurant worth its salt (or maybe I should say its sugar) must have some form of a chocolate dessert on their menu!
This confectionary beauty will not disappoint, I promise…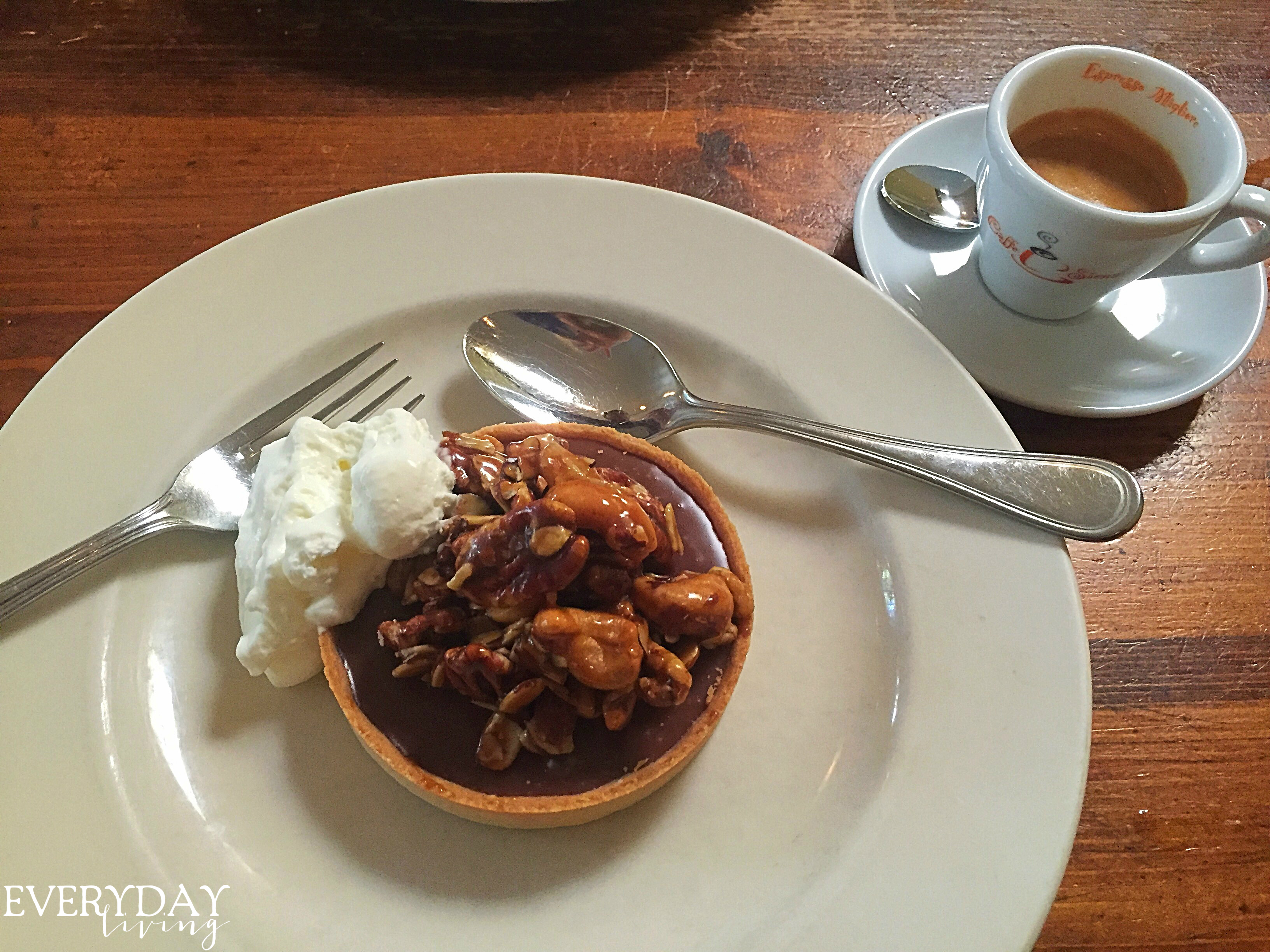 …it is a caramel chocolate nut tart, that is sheer decadence on a plate,
perfect with an espresso!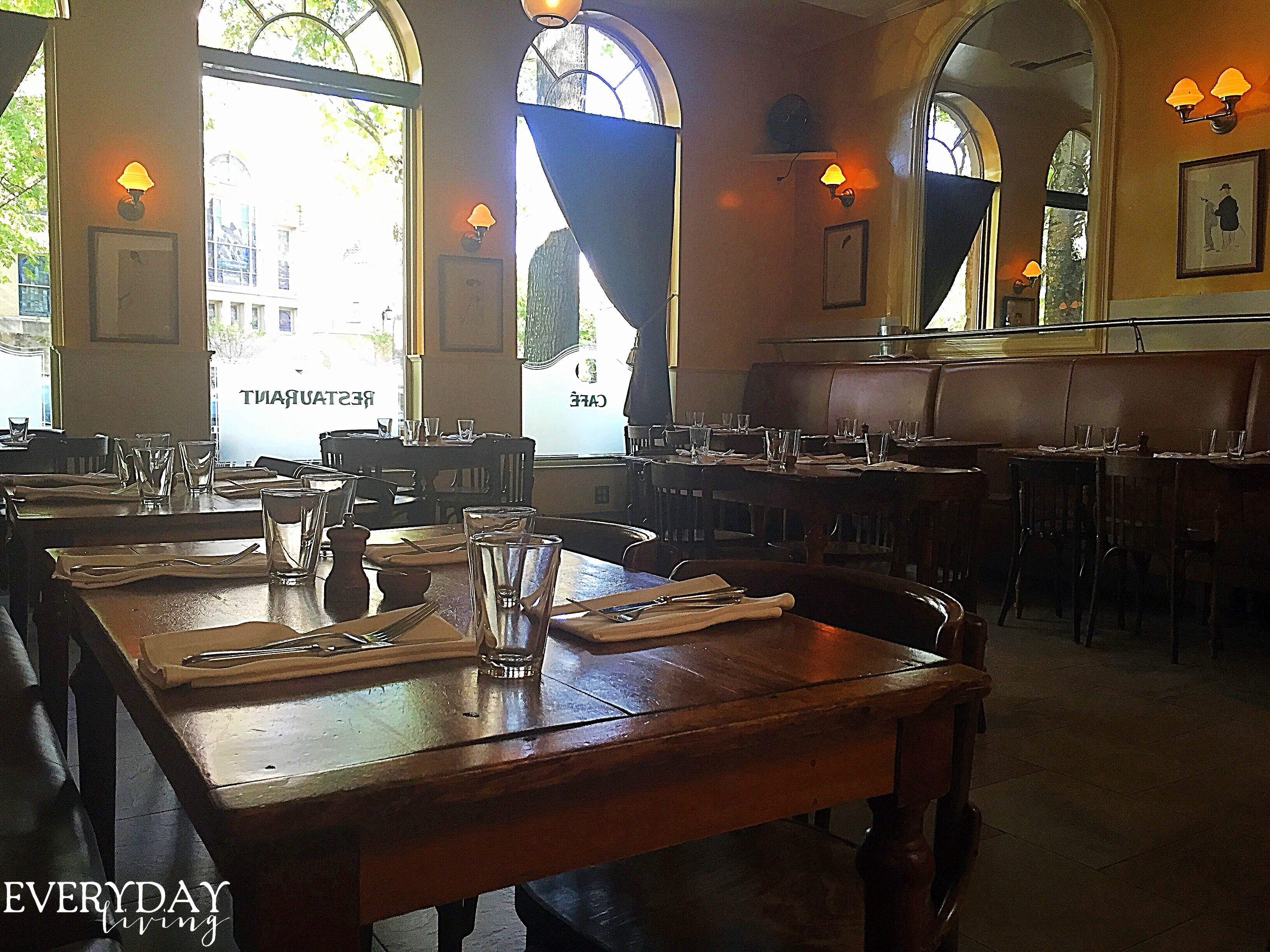 What about you?  Tell us about your favorite restaurant!  What type of food does it serve?
Merci beaucoup!

Linking with Pieced Pastimes, Silver Pennies, Life on Lakeshore Drive, Thoughts From Alice, Mod Vintage Life, Coastal Charm, My Uncommon Slice of Suburbia, The Dedicated House, Dwellings-Heart of Your Home, Savvy Southern Style, Ivy and Elephants, French Country Cottage, From My Front Porch To Yours, Stone Gable, Confessions of a Plate Addict, Worthing Court, Between Naps on the Porch, Cedar Hill Farmhouse, A Stroll Thru Life, The Charm of Home, Cornerstone Confessions, A Delightsome Life, Imparting Grace, Posed Perfection, Katherines Corner, Rooted In Thyme, Share Your Cup, The Enchanting Rose, 21 Rosemary Lane, Northern Nesting, Cozy Little House, Rattlebridge Farm, My Flagstaff Home, In The New House, Rustic & Refined, Must Love Home