"I will give thanks to the Lord with my whole heart;
I will recount all of your wonderful deeds"
‭‭Psalm‬ ‭9:1‬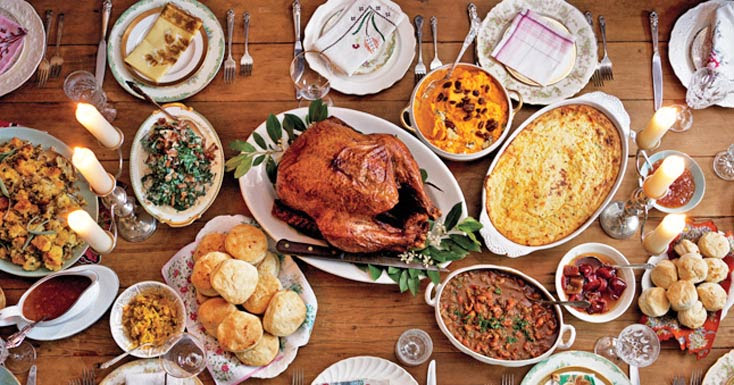 The biggest and perhaps most important meal of the year is right around the corner!  I contemplate Thanksgiving day weeks in advance…make a grocery list, decide on the 2 table settings, all the prep work, you get the idea!  While some things change from year to year, there are some that are set in stone and are absolute musts!  Butch's awesome mashed potatoes and Seth's favorite mac 'n cheese being two of them!  But, I always throw in a few surprises!  I try to prepare everyone's favorite dish, along with the traditional pumpkin pie.
While I am busy preparing for a meal two weeks away, having these 5 things make the planning just a little easier…
5.  Cranberry Sauce – Cranberries and turkey just go together.  There are endless recipes using fresh cranberries, and I have tried at least a dozen or so, all with good results!  Last year, I made the one pictured below…it had fresh apples, cranberries and orange zest.  So tasty!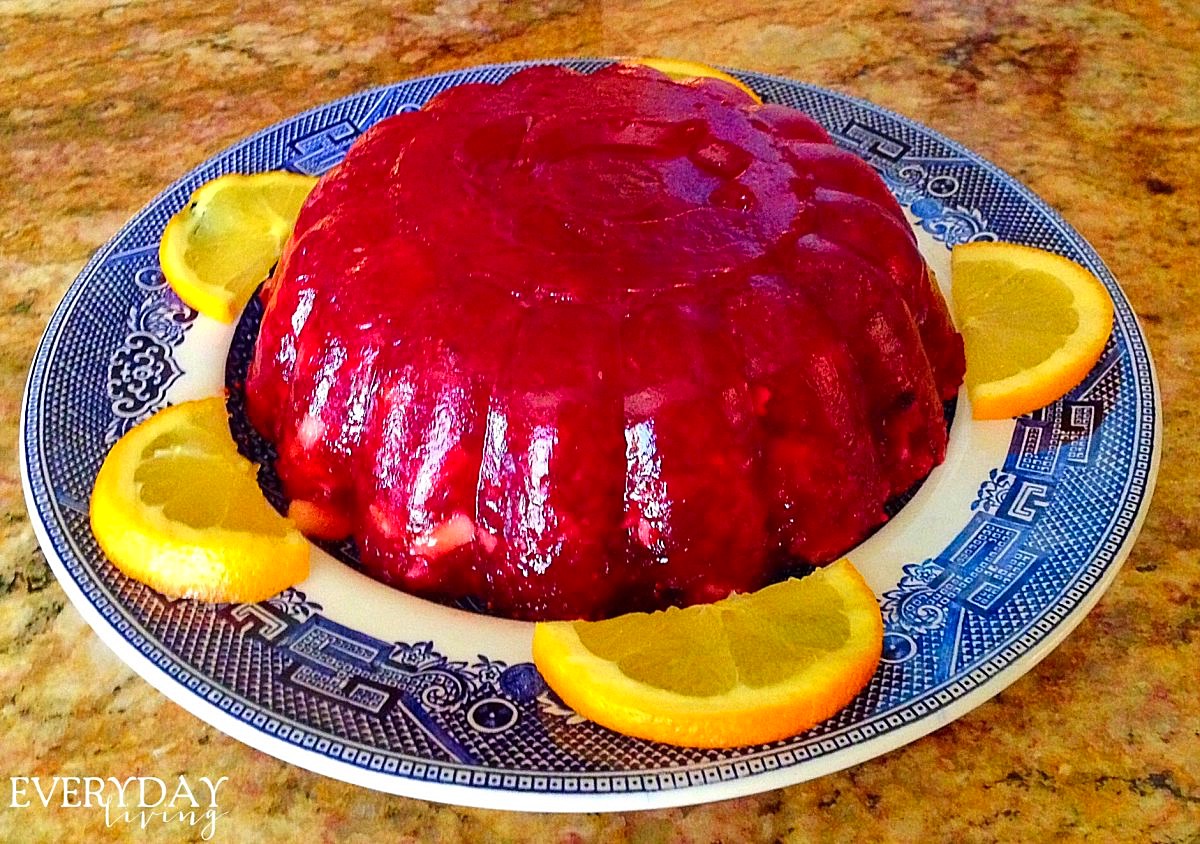 But my Daddy will not have any of those fresh cranberry recipes.  No matter what version I come up with, I better have his favorite…that jellied cranberry glob that plops out of the can!!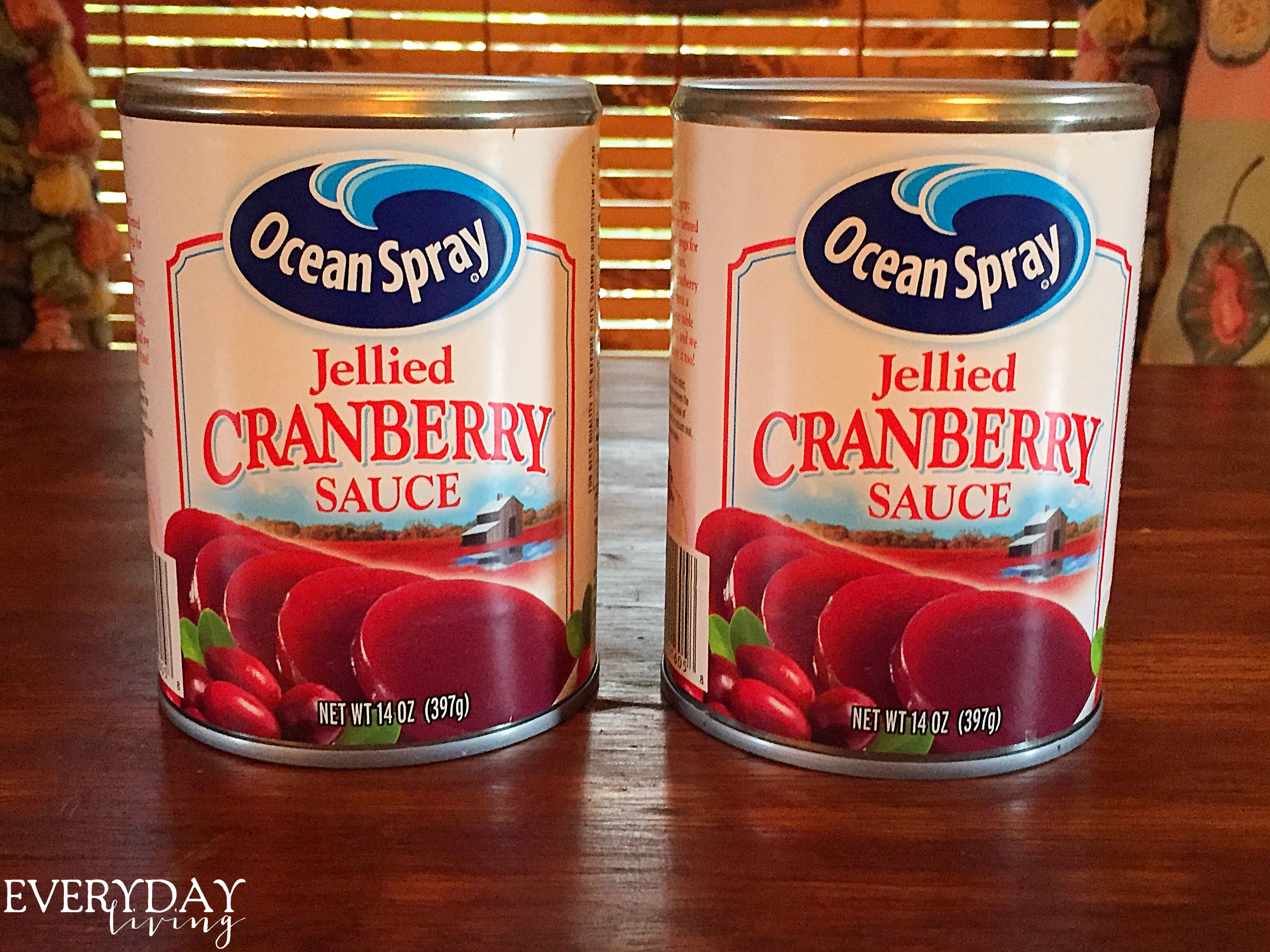 Simple enough!
 4.  Sweet Potato Casserole – Coming in at number 4 is the iconic sweet potato casserole.  Or I could pull the foodie lingo and call it praline topped sweet potato soufflé!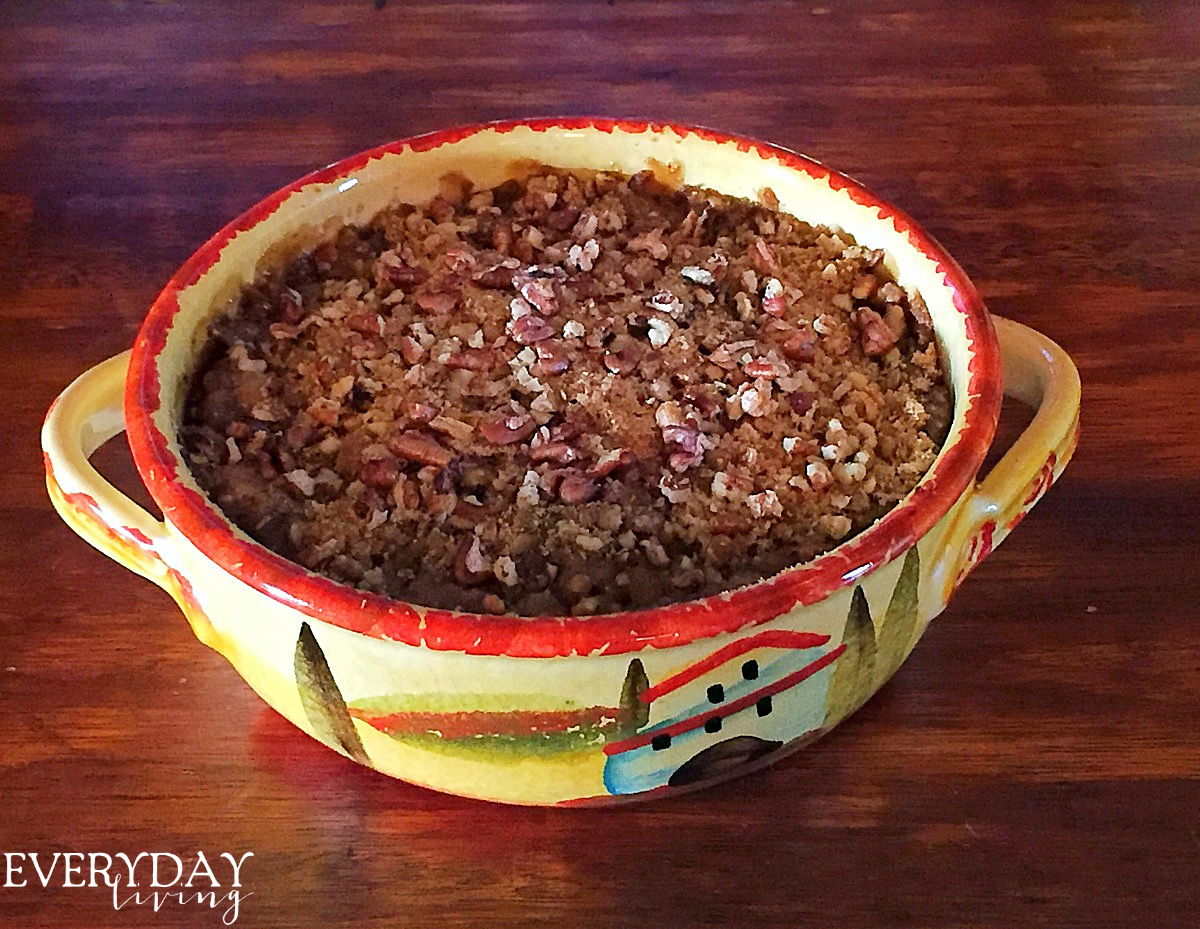 This is probably the most versatile dish…it can be served as dessert, but I serve it as a side dish!  Butch and Seth say the topping is so good, they don't even want the sweet potatoes!  But as for the rest of the family, this is a mainstay on our Thanksgiving table!
3.  Dressing – No Southern Thanksgiving table would be complete without a large pan of golden goodness seasoned perfectly with onion and sage…the dressing.  Not stuffing…dressing!  I am a Southern girl through and through!  We Southerners stick together in the dressing vs. stuffing debate.
Quoting my favorite Southern writer, Rick Bragg, "it was not something the great cooks in my family were willing to debate.  Stick your hand up the back end of a raw turkey? Said my Aunt Gracie Juanita, shaking her head violently from side to side.  That is not natural. Ain't even human, my mother said."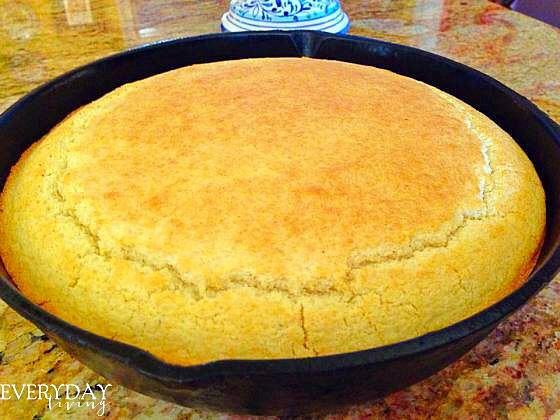 All great dressing begins with a seasoned iron skillet of homemade cornbread…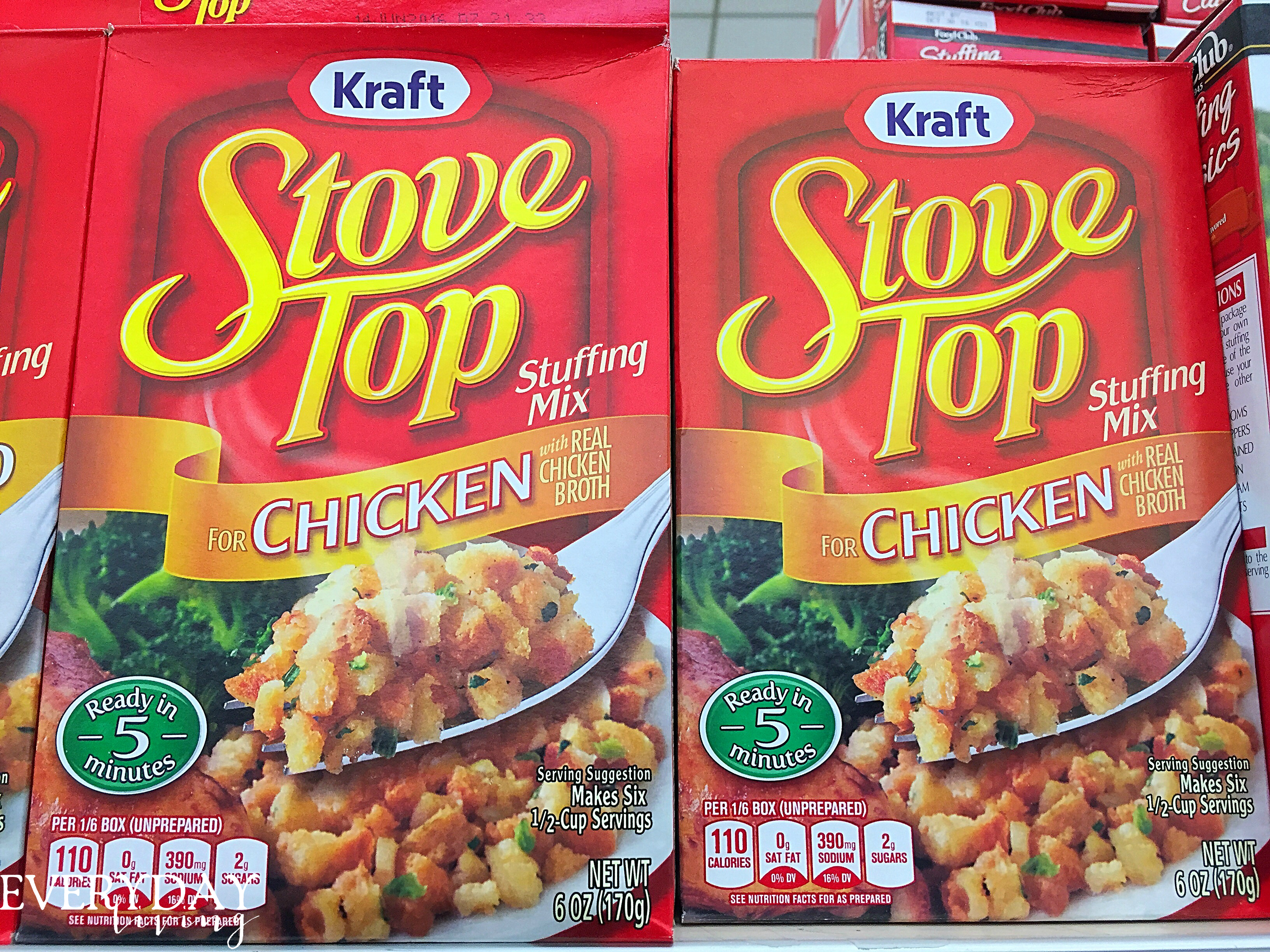 …not a box of croutons!
My Mother did not go by a recipe, but I do know her ingredients and my Daddy says I have mastered it…an accomplishment I am most proud of!  Maybe one day I will share the recipe!

2.  The Turkey –  Oh, the turkey. It's the star of the show…and could be a recipe for disaster.  It has to be perfect.  When we began hosting this most important meal in 2003, my sweet Mother roasted the turkey and made her famous dressing, so I didn't have to think about how to roast one!  Well, in 2007 my Mother passed away and when Thanksgiving rolled around I realized I had no clue what to do with a turkey.  None.  Zilch.  I did not want a tough, dried out bird nor a raw one!
So what does a girl do?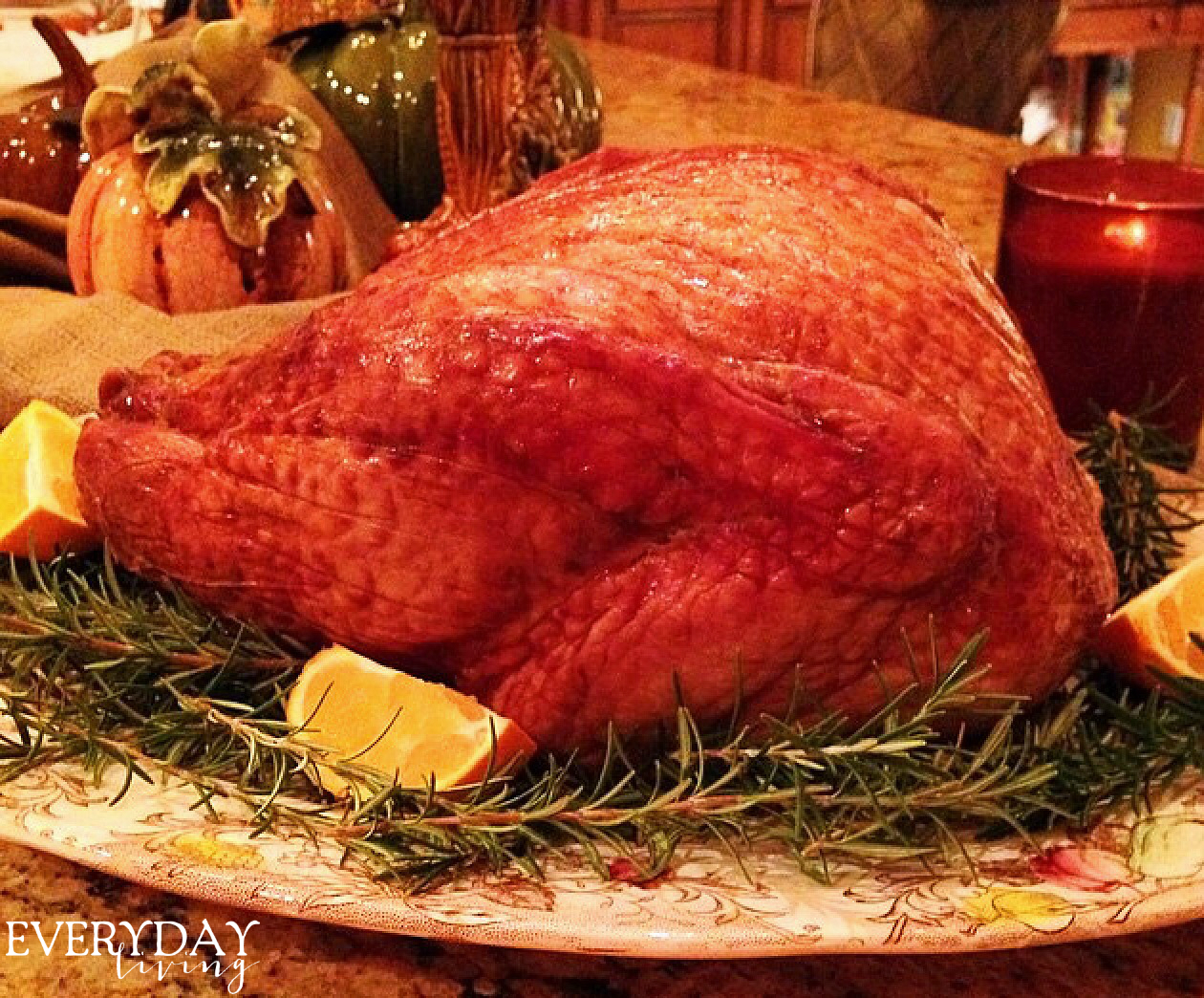 Many, many years ago a friend had a smoked turkey shipped to us as a thank-you gift for singing at a funeral…yes, you heard correctly, a funeral!  When I was in the turkey quandary of 2007, my wonderful husband had a brilliant idea.  He said, "Do you remember that turkey that was delivered from Texas?"  How could I forget, it was delicious!
So, there you go.  Our turkey flies in from Texas every year.  It is usually the guest that travels the farthest to be here!
1.  A Grateful Heart – And finally to top the list of must-haves there is a two fold recipe that is essential to complete a proper Thanksgiving feast. These ingredients make for a dish that is as good as it gets!
It is our goal and prayer that we combine warm grateful hearts with the presence of sweet family and friends. Mixing these together in any form or fashion is permissible. It's a recipe you can't mess up. And, it goes perfect with every other wonderful provision already mentioned. This last must-have needs a simple topping added to bring completeness and true meaning to this special day we call Thanksgiving.
Paul said it this way in a letter to the Corinthians:
"But thanks be to God, who gives us the victory
through our Lord Jesus Christ"
Happy Givingthanks Day!
What are your must-have foods or traditions for Thanksgiving?
Linking with Pieced Pastimes, Silver Pennies, Life on Lakeshore Drive, Thoughts From Alice, Coastal Charm, My Uncommon Slice of Suburbia, The Dedicated House, Dwellings-Heart of Your Home, Savvy Southern Style, Ivy and Elephants, French Country Cottage, From My Front Porch To Yours, Stone Gable, Confessions of a Plate Addict, Worthing Court, Between Naps on the Porch, Cedar Hill Farmhouse, A Stroll Thru Life, The Charm of Home, Cornerstone Confessions, A Delightsome Life, Imparting Grace, Posed Perfection, Katherines Corner, Rooted In Thyme, Share Your Cup, The Enchanting Rose, 21 Rosemary Lane, Northern Nesting, Cozy Little House, Rattlebridge Farm, My Flagstaff Home, In The New House, Rustic & Refined, Must Love Home