"And you will say in that day:
"Give thanks to the Lord, call upon his name, make known his deeds among the peoples, proclaim that his name is exalted"‭‭
Isaiah‬ ‭12:4
I love the warm and earthy colors of autumn and Thanksgiving…the pumpkin orange, fiery reds & golds, and earthy browns! It's almost as if they open their arms and welcome you! But, every now and then, it's nice to change things up a little.
A few weeks ago, in the spirit of Thanksgiving, I set a table using non-traditional colors and one of my all time favorites…leopard! At first glance, it may not seem like Thanksgiving, but keep looking…it is there.
As we approach this Thanksgiving, I want to encourage you all to look for God's blessings. Look for them in what may seem like the mundane of your everyday living…the birds singing, leaves changing, and the smiles on the faces you love. God is often seen in the simplest, most unexpected places.

There is a certain elegance to a table setting without the use of a cloth or placemats!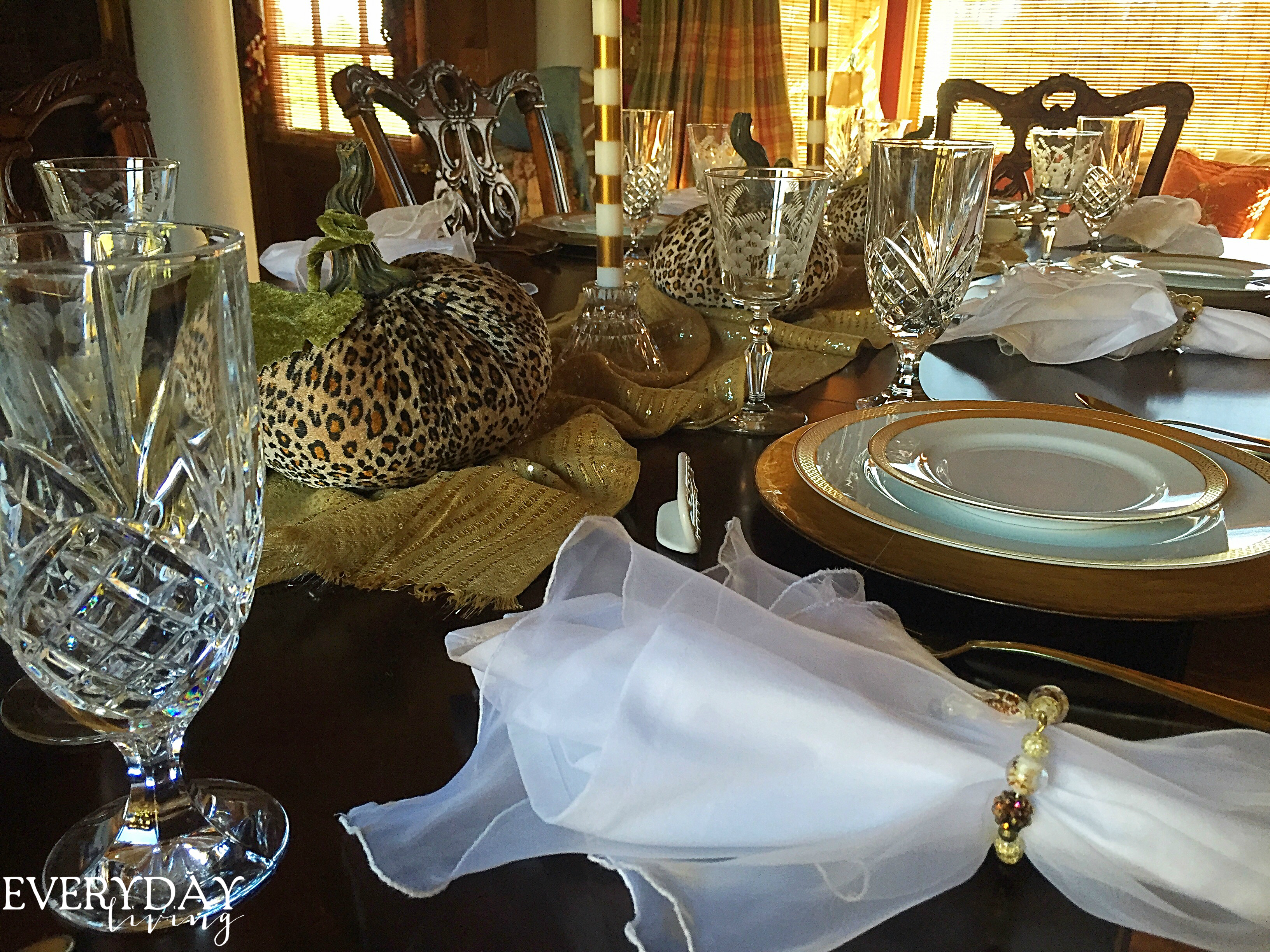 The table runner is a sparkly gold scarf!

Would you believe I got an 8 place setting of this china for $30?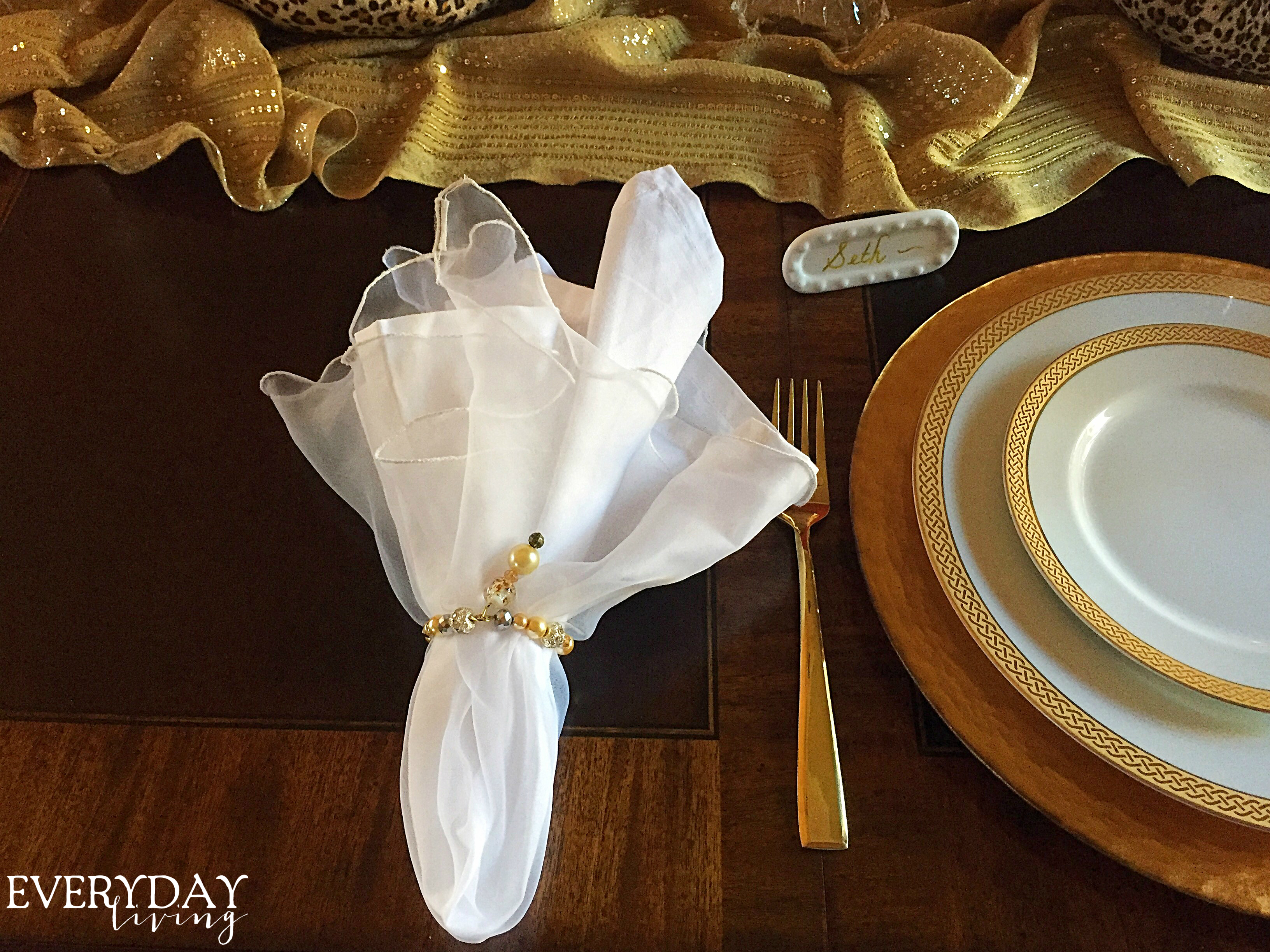 *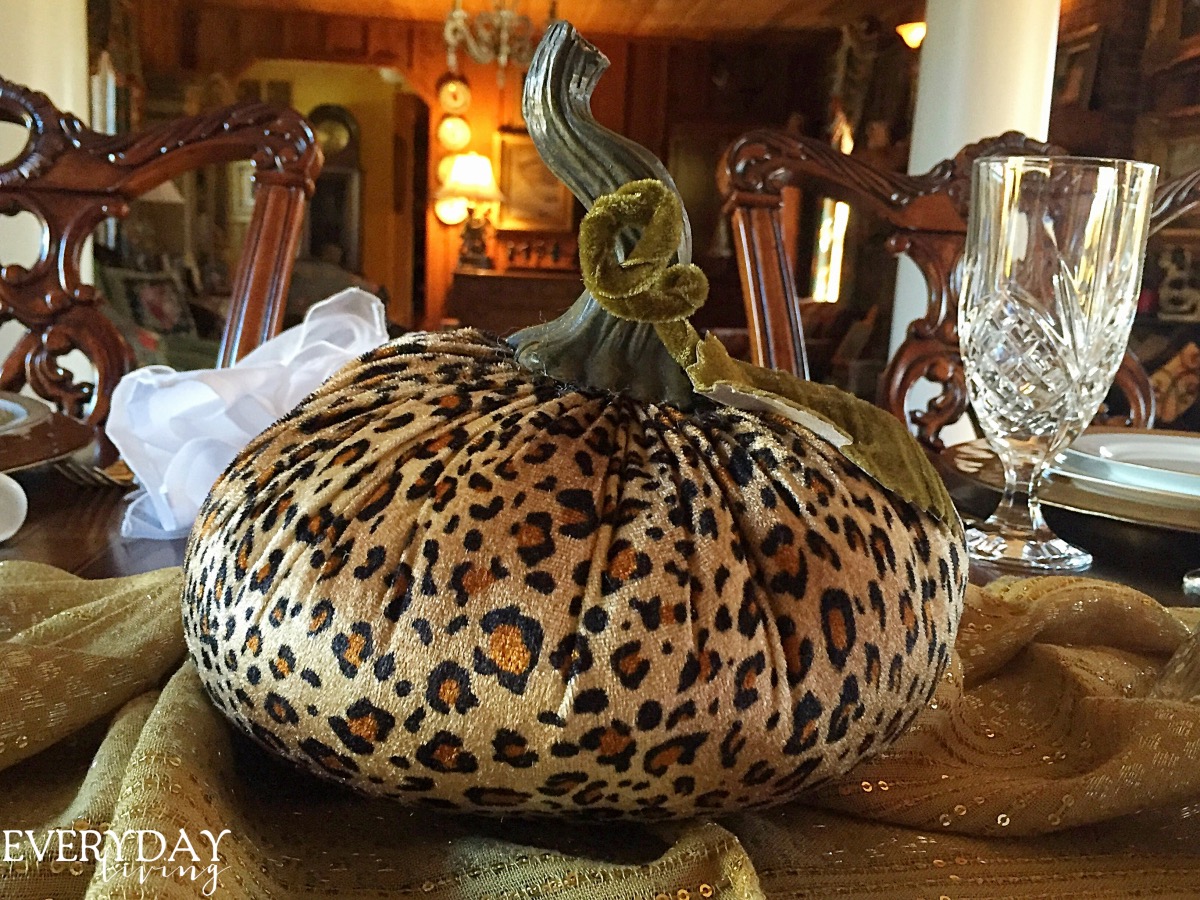 As you know, I love a touch of leopard…
3 pumpkins grace the center of the table!

A pair of vintage candle sticks hold striped candles!



*

Gold, white, and leopard, not your typical Autumn tablescape!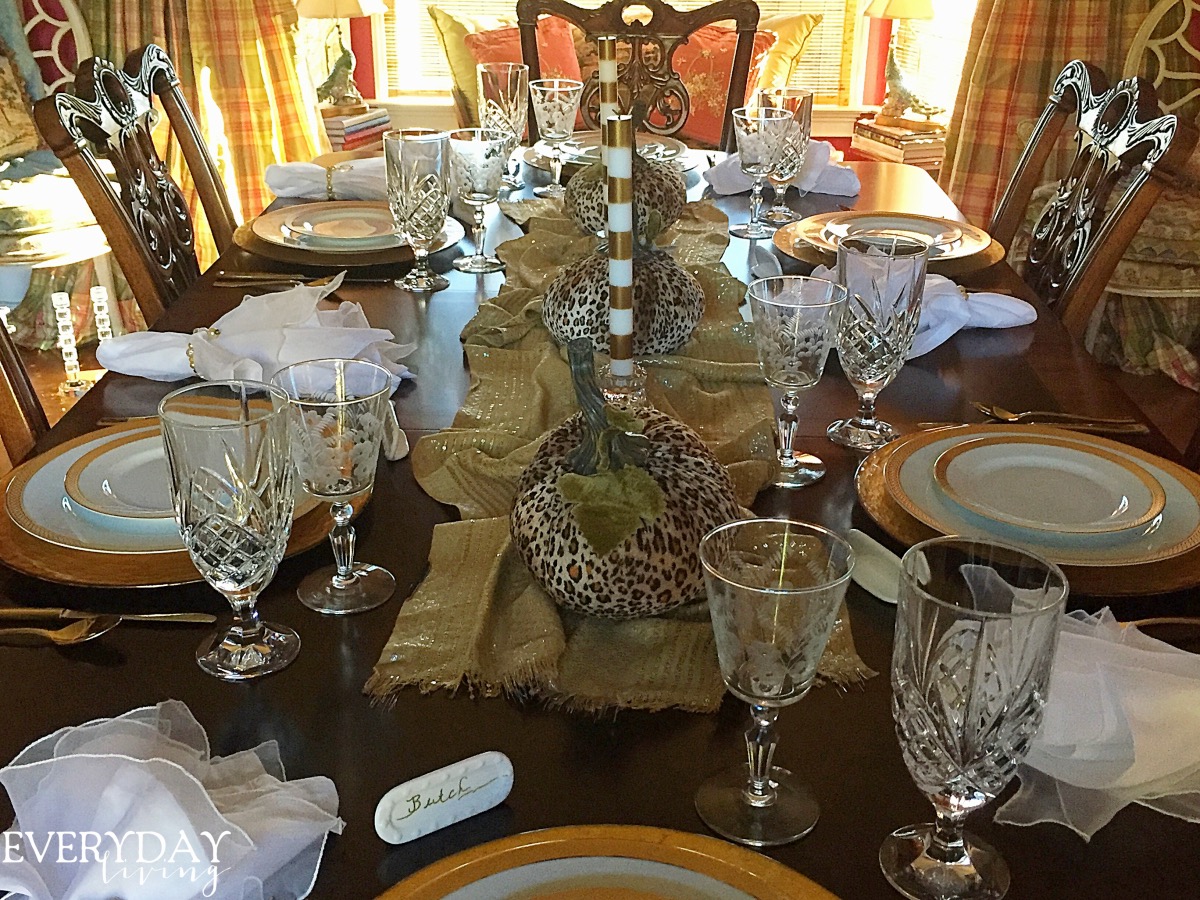 *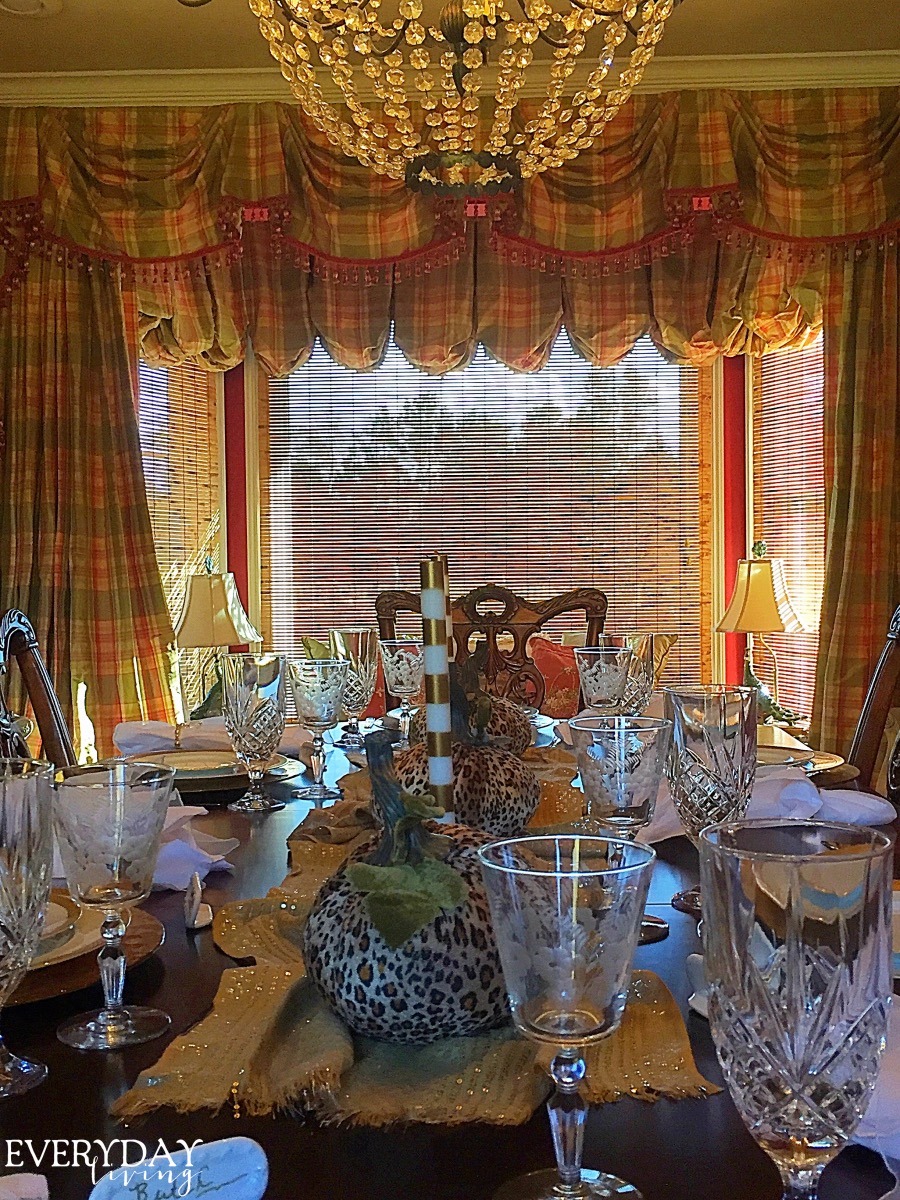 *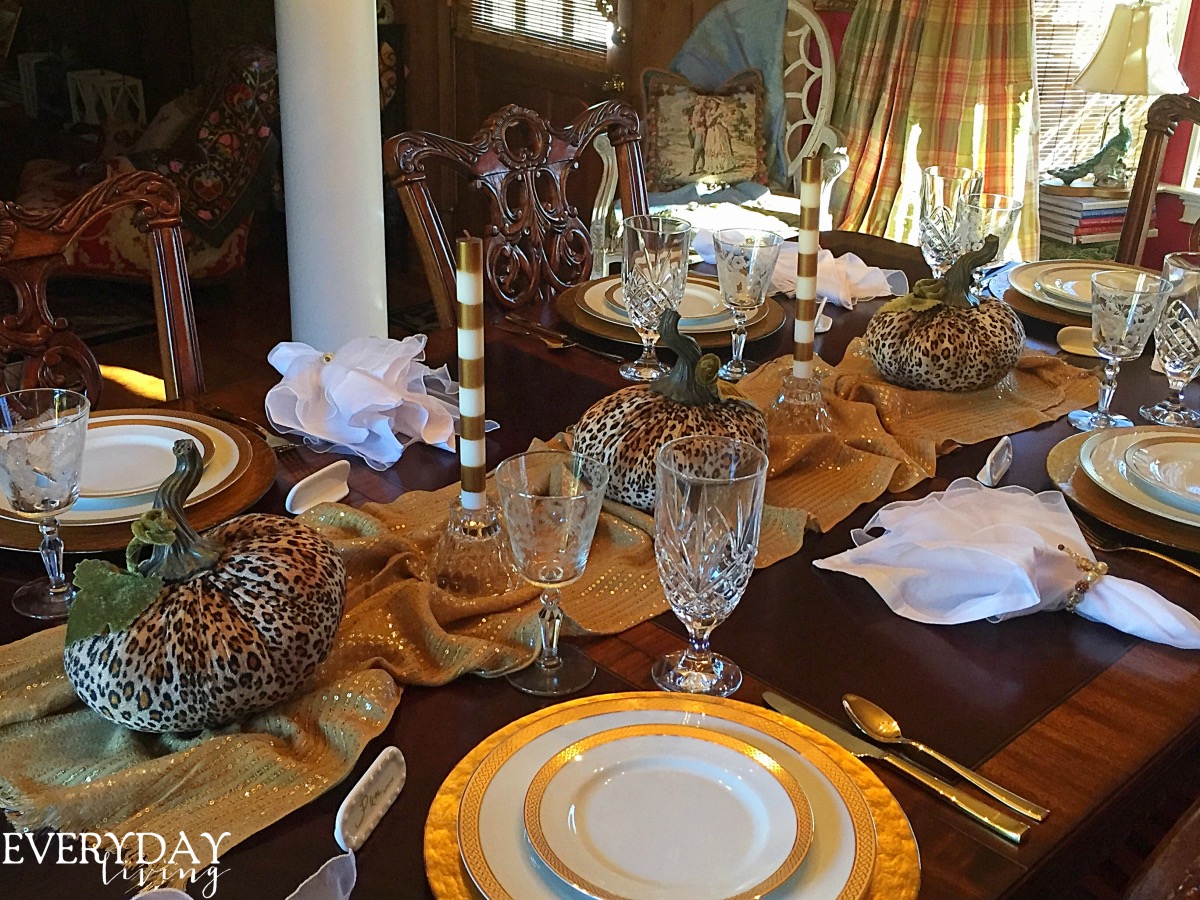 "A word fitly spoken is like apples of gold
in a setting of silver"
Proverbs‬ ‭25‬:‭11‬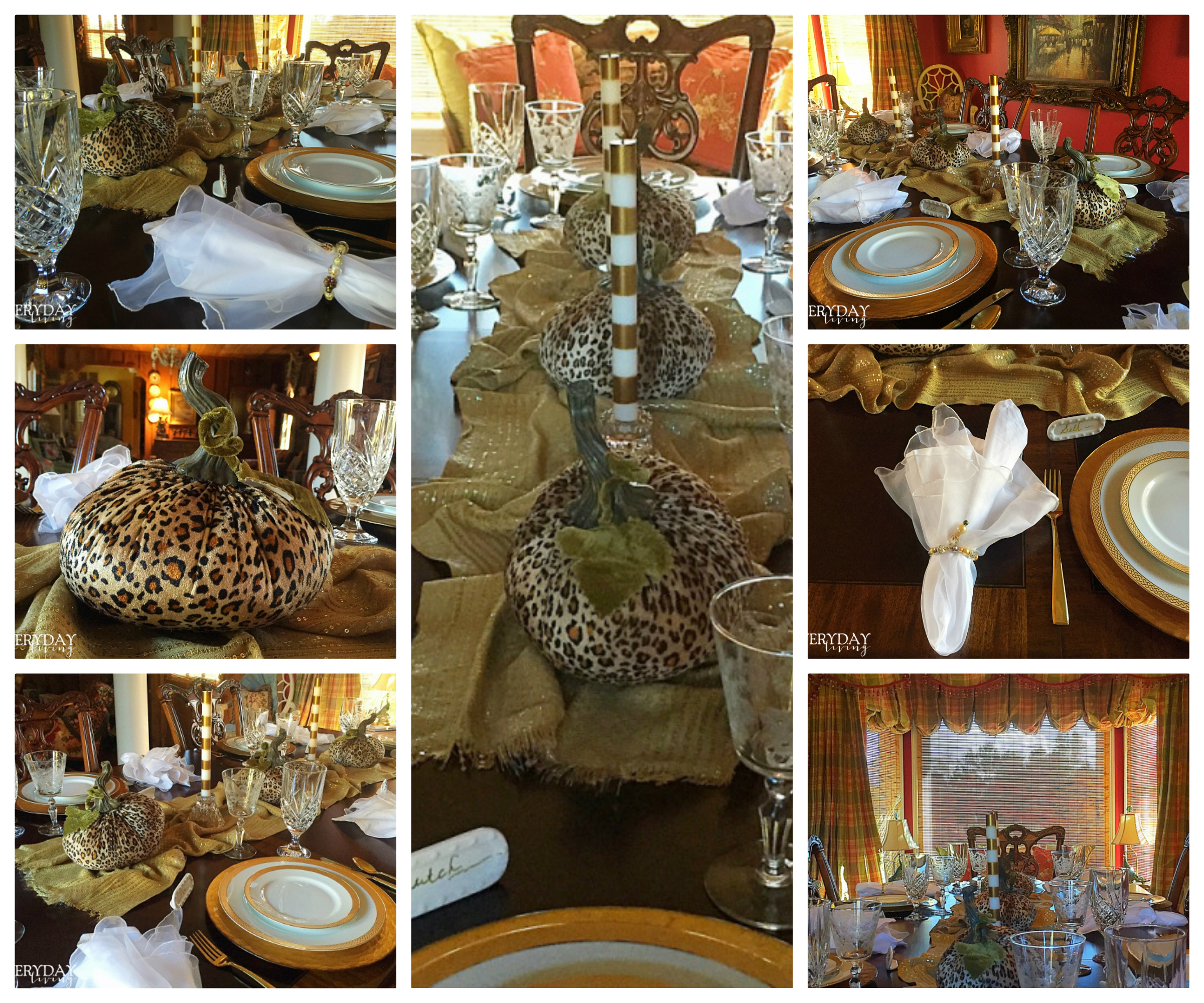 The Details:
China- The Longest Yard Sale
Gold flatware – Cambridge
Iced tea stemware – Horchow.com
Water glasses – vintage Fostoria
Gold chargers – Hobby Lobby (several years ago)
Napkins rings/place card holders – gifts
Leopard pumpkins – Hobby Lobby (last year)
Striped candles/gold scarf – TJ Maxx