"All these things my hand has made, and so all these things came to be, declares the Lord"
Isaiah 66:2a
One of my favorite trips to take is New York City at Christmas! It didn't work out for Butch and me to go this year, but our chosen daughter, Katy went and I was able to experience it through her eyes and camera lens! I have asked her to share all about her trip with us today!
So here's Katy…
I've always loved Christmas carols and I am "that girl" that admittedly starts listening to holiday stations on Pandora several weeks before Thanksgiving. But the words "City sidewalks, busy sidewalks" took on a whole new meaning for me this past weekend! I (along with several thousand of my "closest" friends) went to New York City for a few days for the experience I had only seen in photos!
A few things probably come to mind when you think NYC at Christmas…the Rockefeller tree, ice skating in Central Park, breathtaking window displays, and the ever-so-popular Rockettes…all of which I was able to do in four short days! It truly was a magical experience and I am excited that Pam asked me to share these few days with you! The weather was perfect, although not very Christmas-y…it was in the 60's! But, I walked more miles than I could've imagined and it was worth every step!
Come with me…let's take a walk down Fifth Avenue in New York City!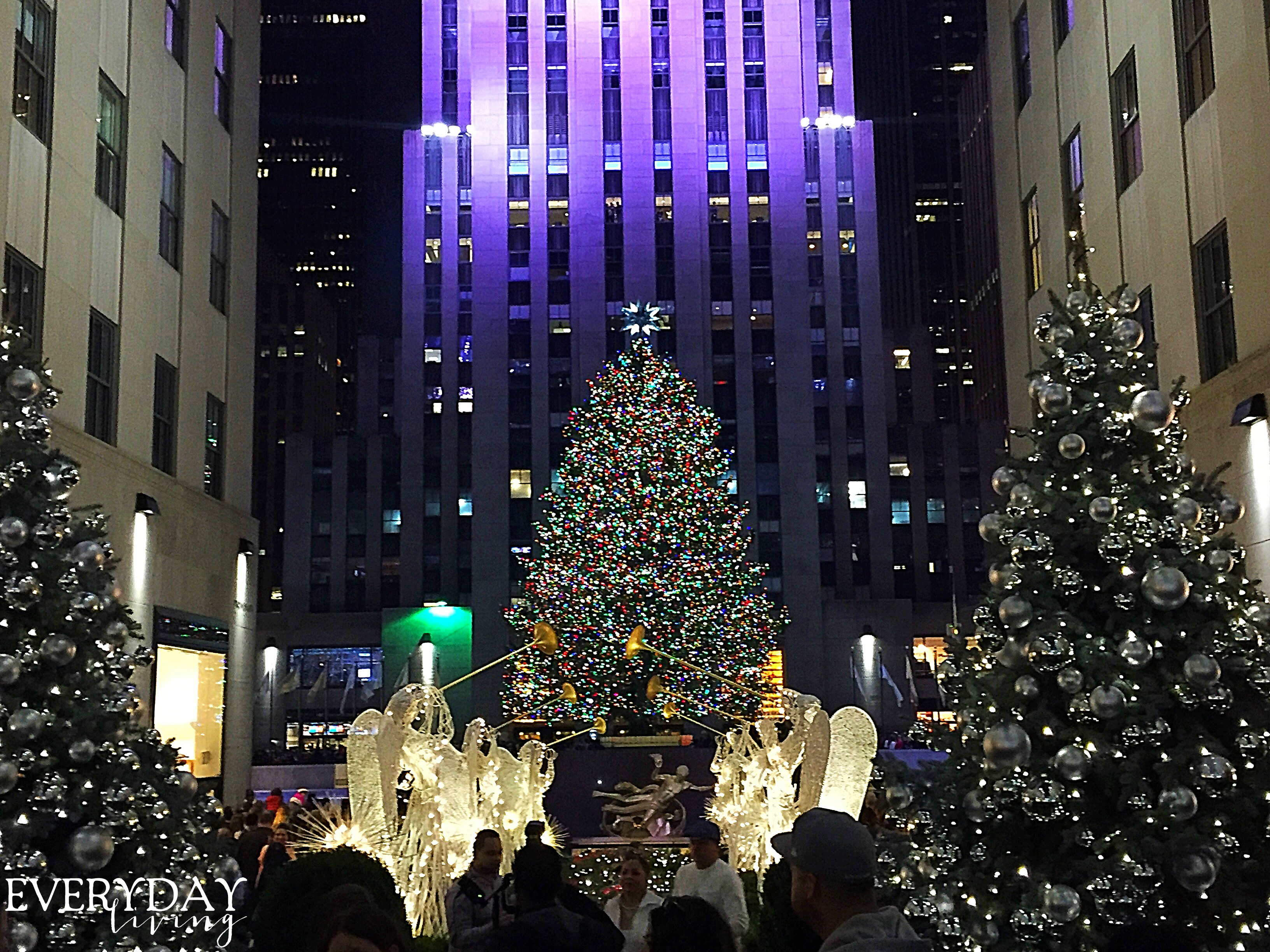 The iconic Rockefeller tree! It truly is magical…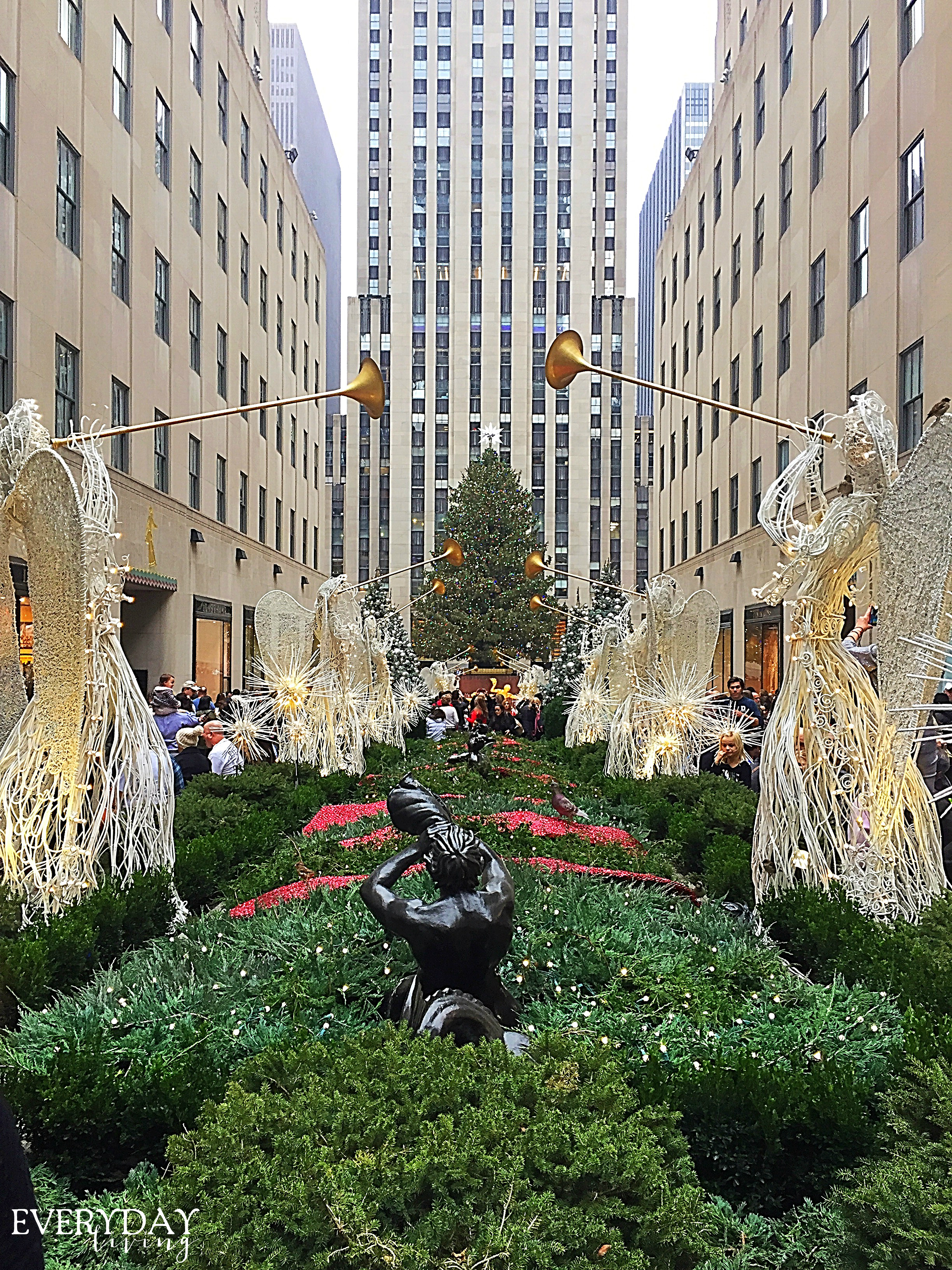 …even in the daytime!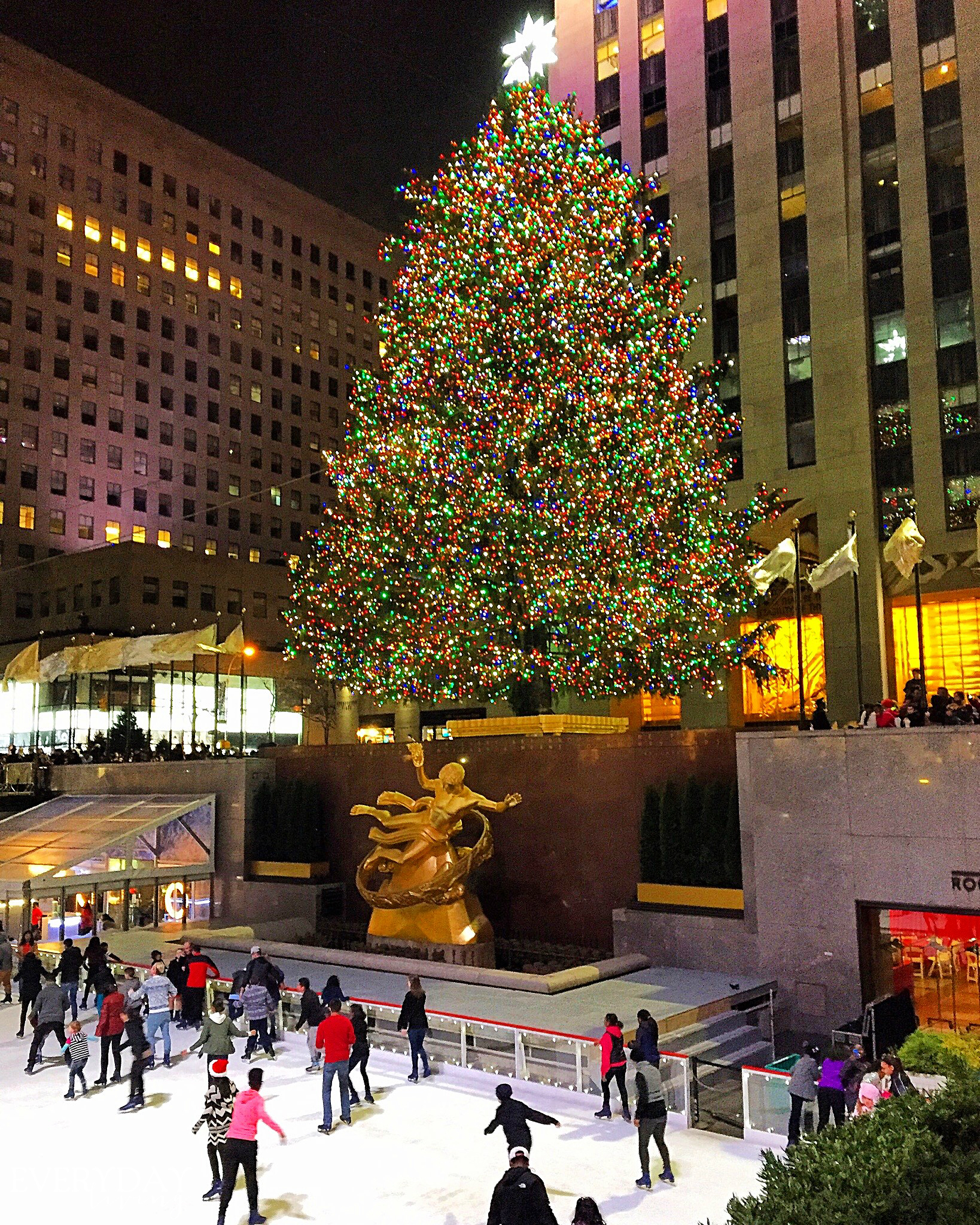 Ice skating in front of the tree! The line was wrapped completely around the block!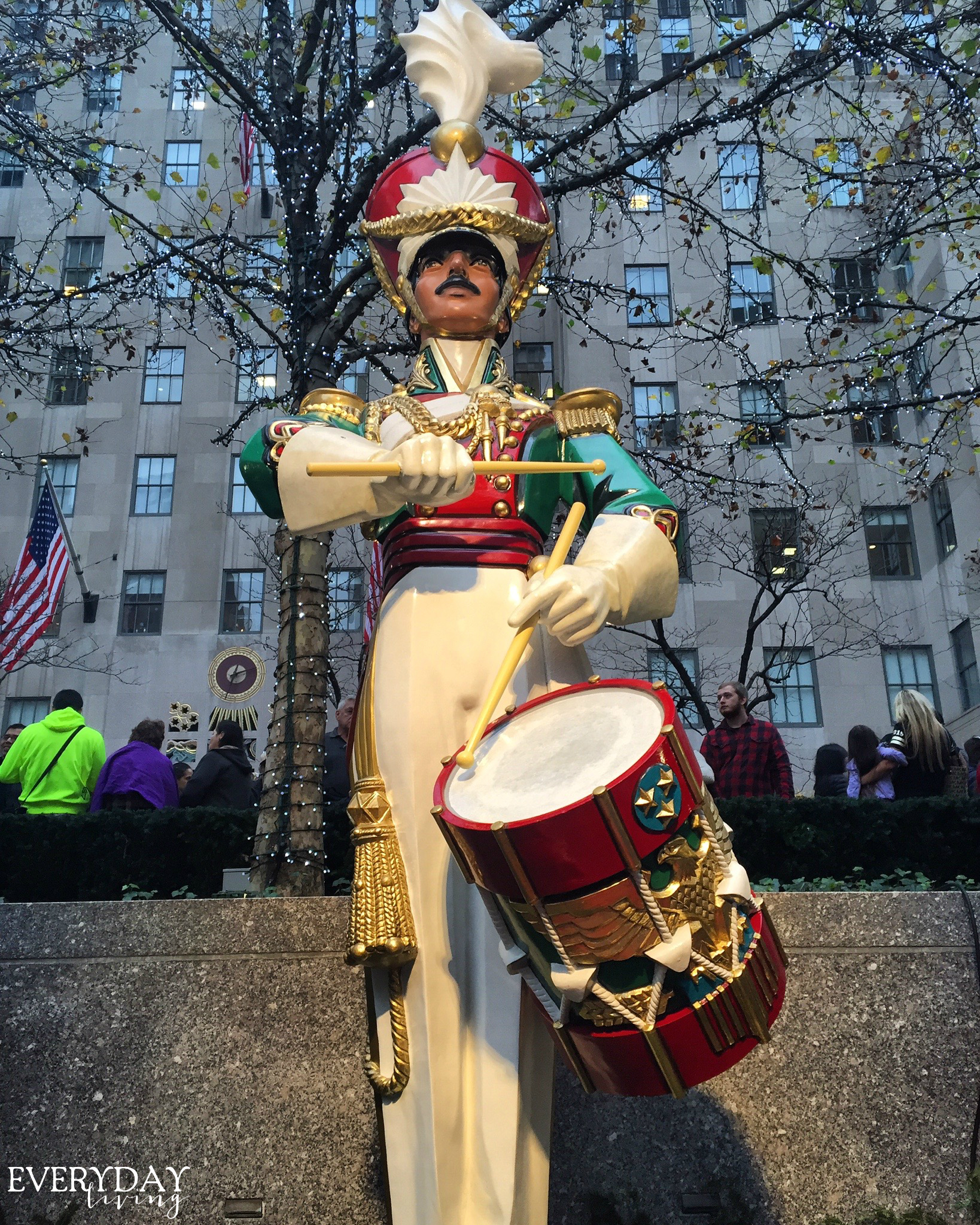 These larger-than-life drummers stood on the corners around the tree.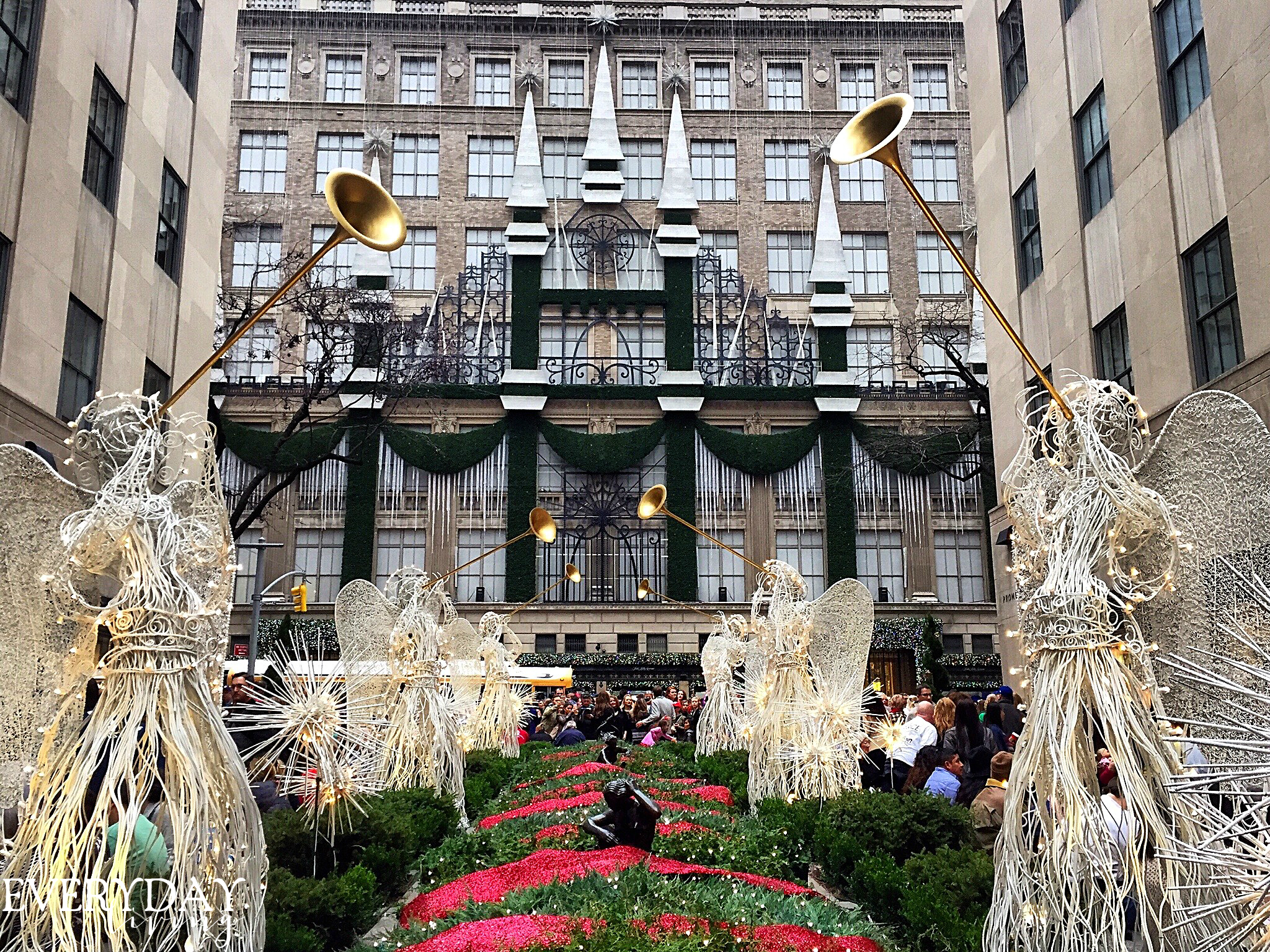 You talk about stop-you-in-your-tracks! Saks Fifth Avenue had the most magical store front display!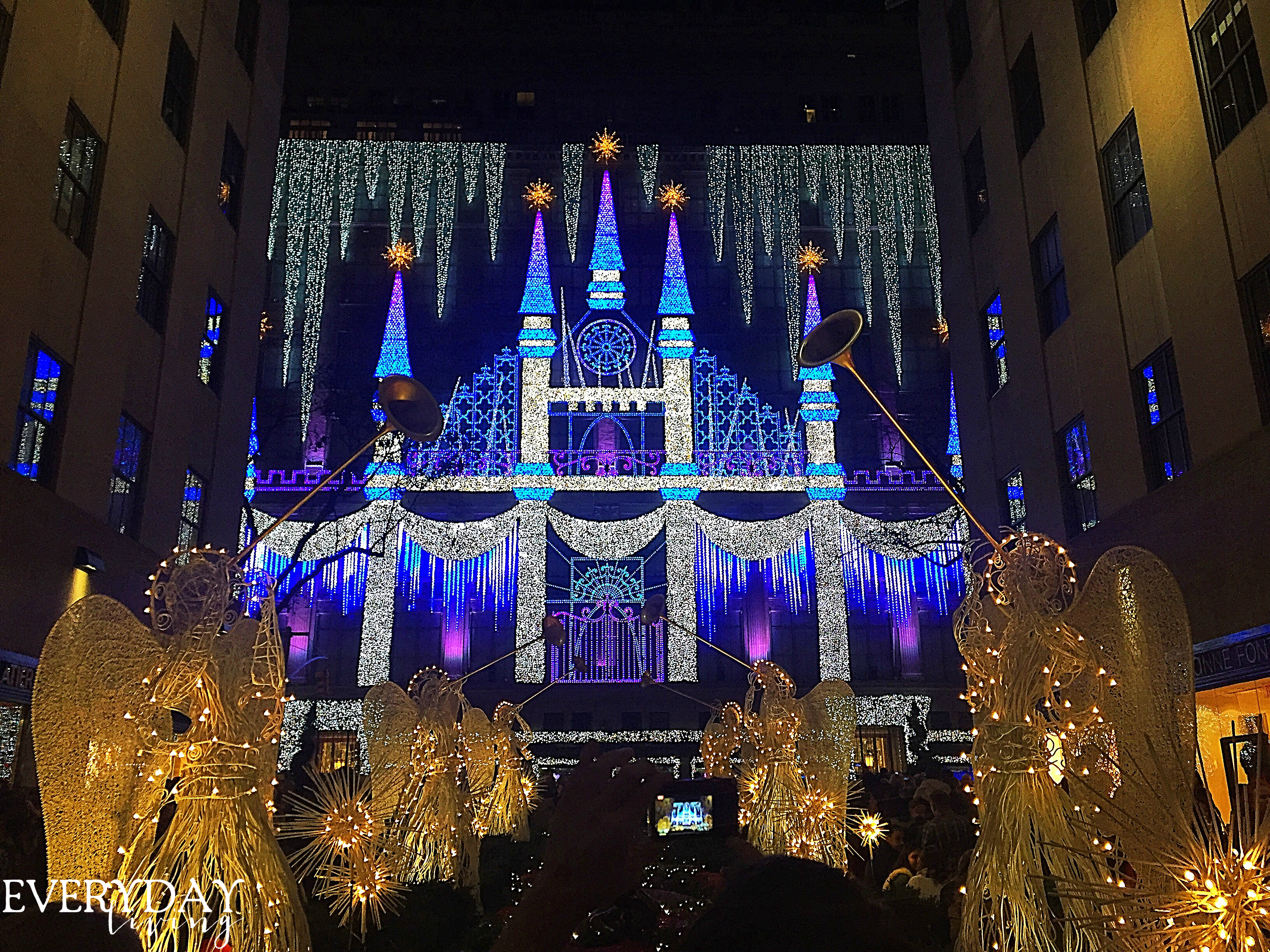 At night, the light show would start every few minutes…the Christmas spirit was alive and well on Fifth Avenue!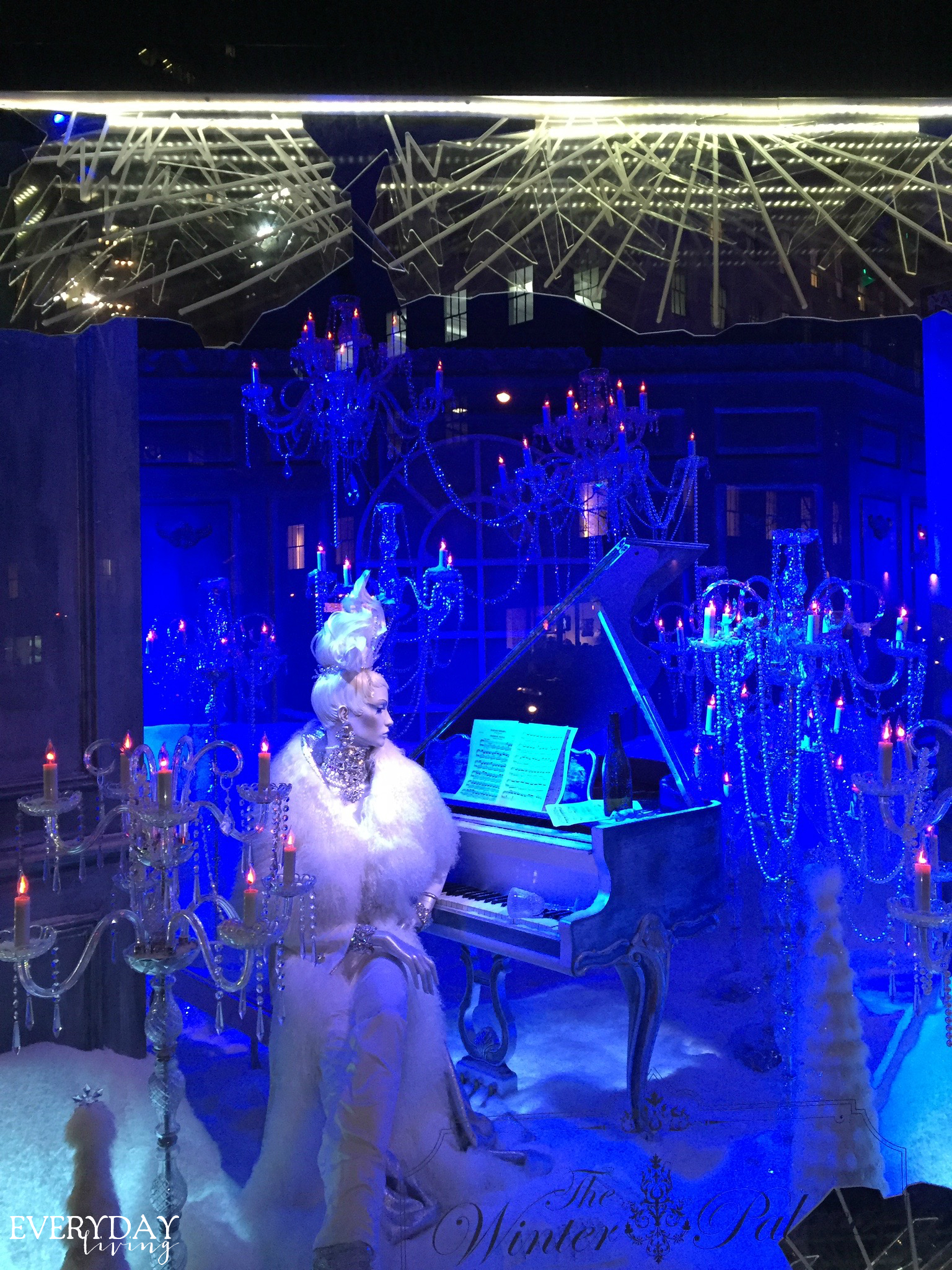 The window displays were themed "A Winter Palace".
Think: adult version of "Frozen"!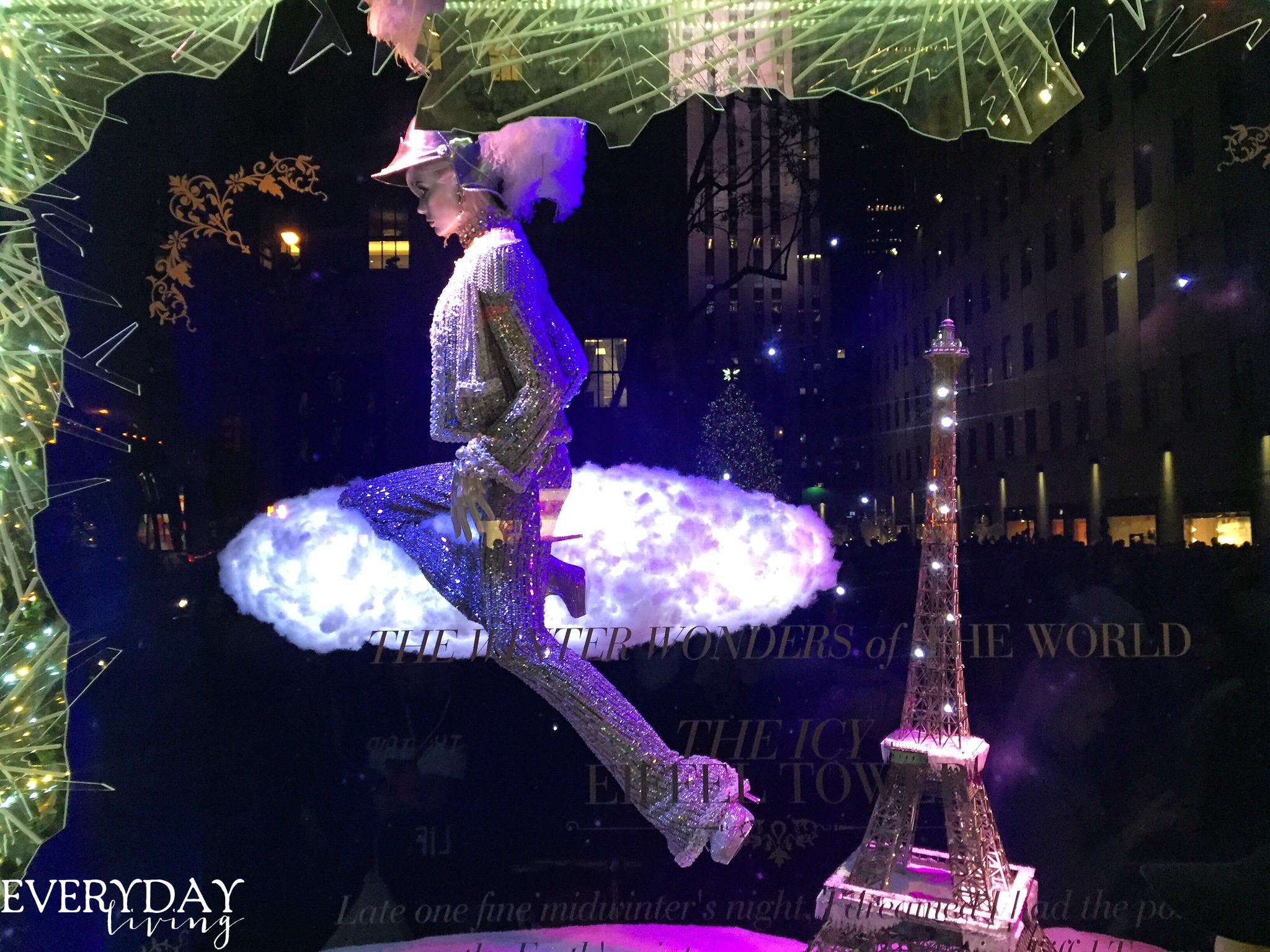 The Icy Eiffel Tower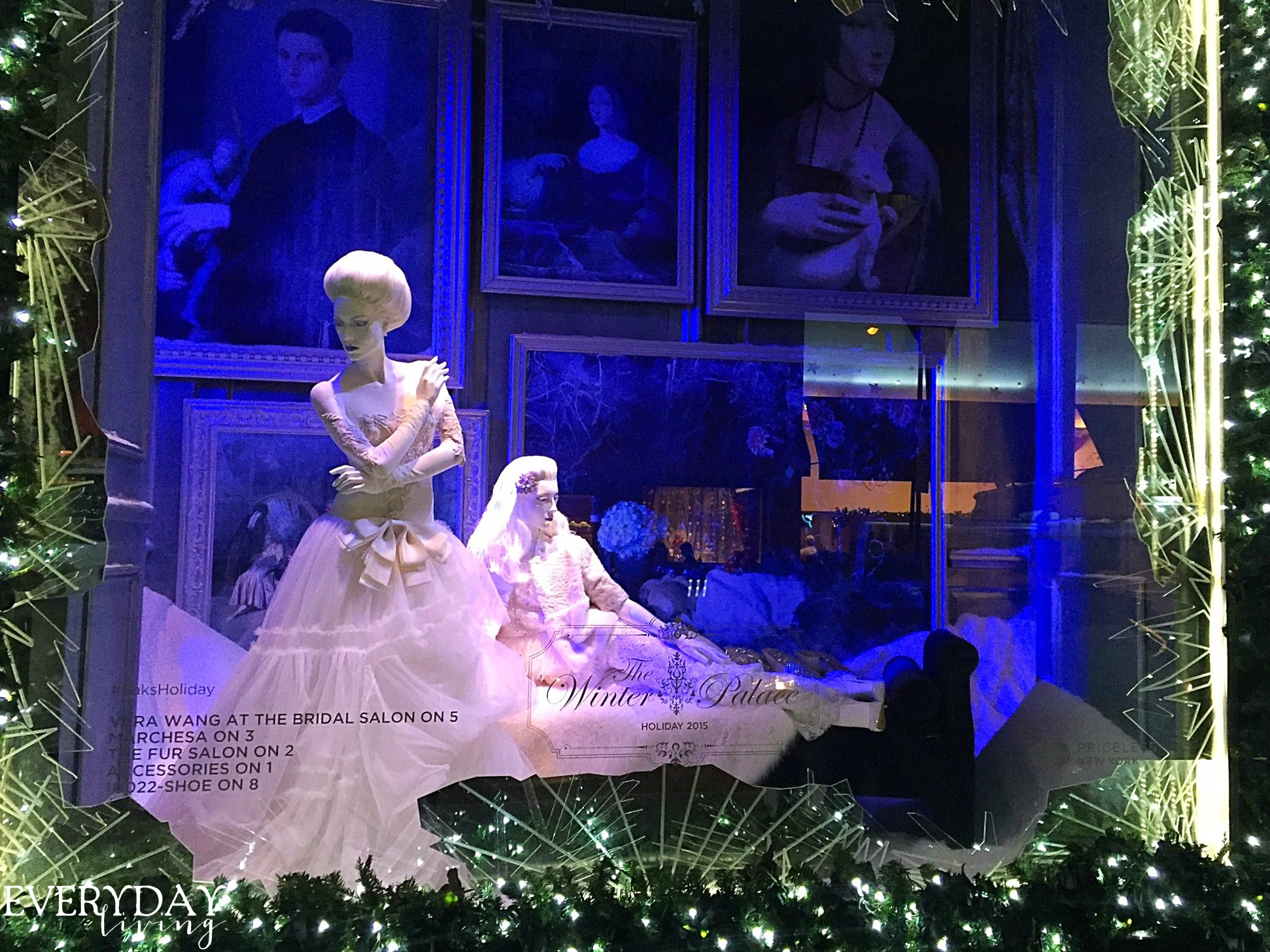 There was a sea of people (including me) "ooh-ing" and aah-ing" at these displays!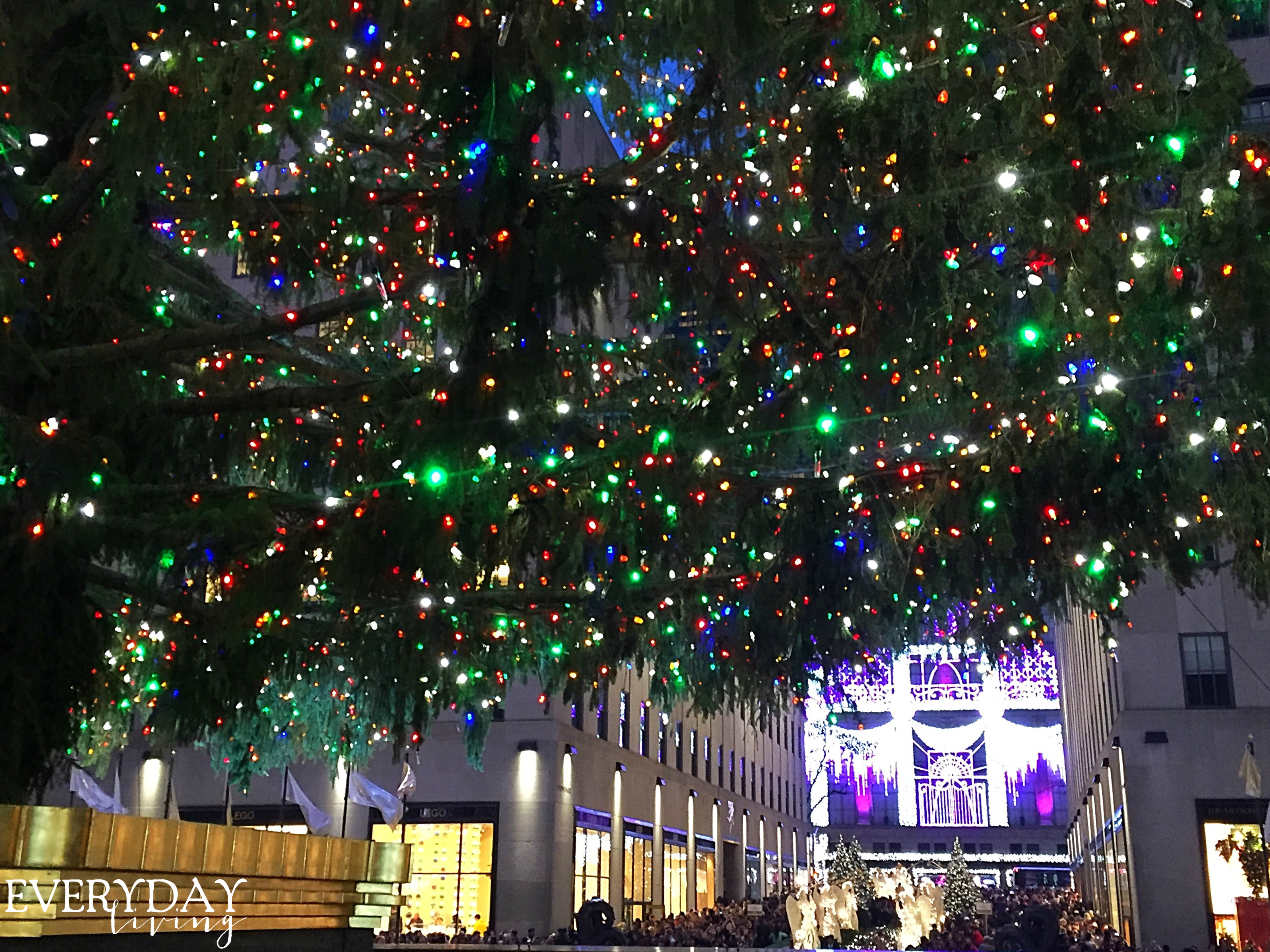 A look at Saks from underneath the tree at Rockefeller Center!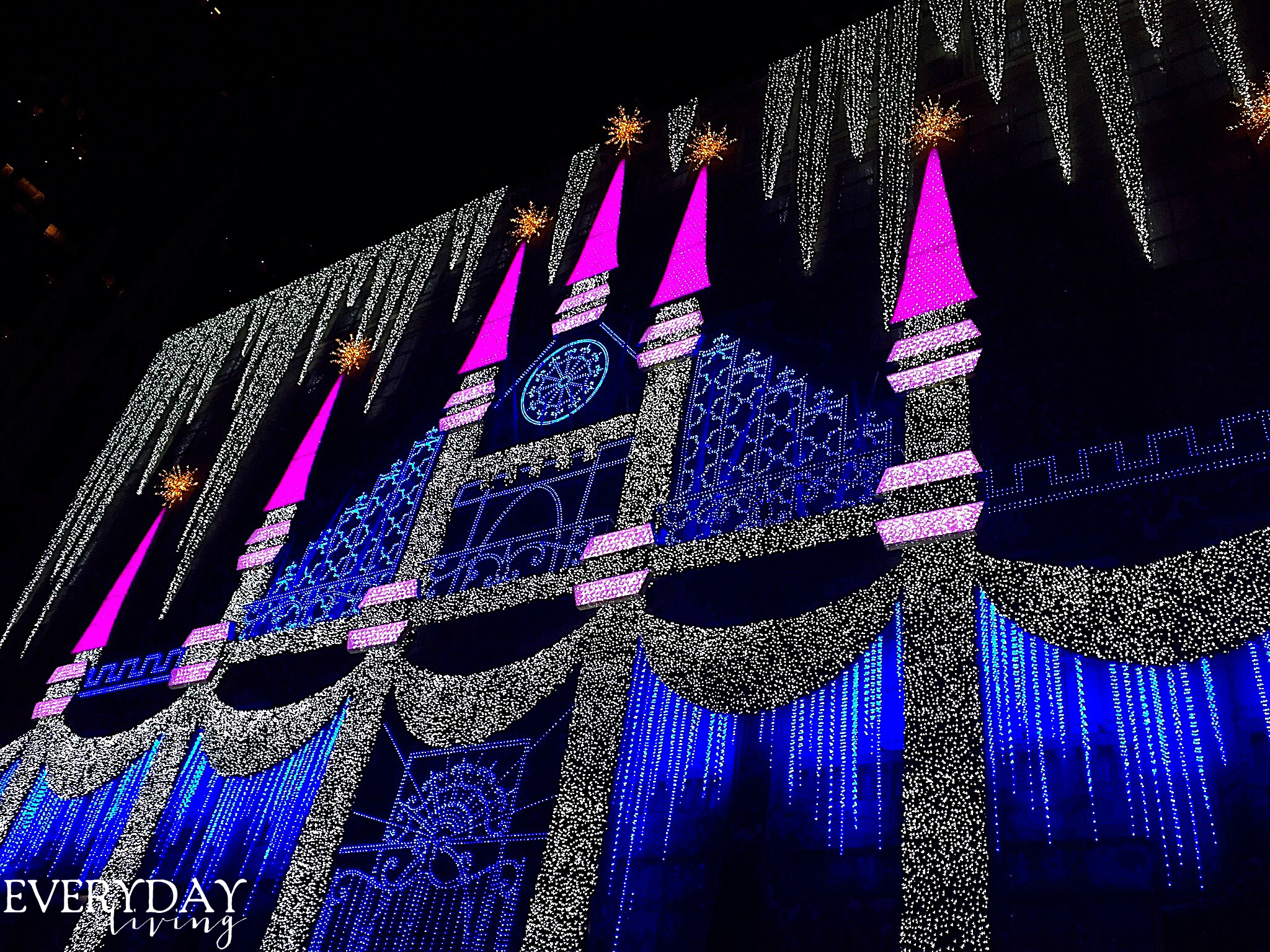 I wish the pictures could do it justice! Amazing!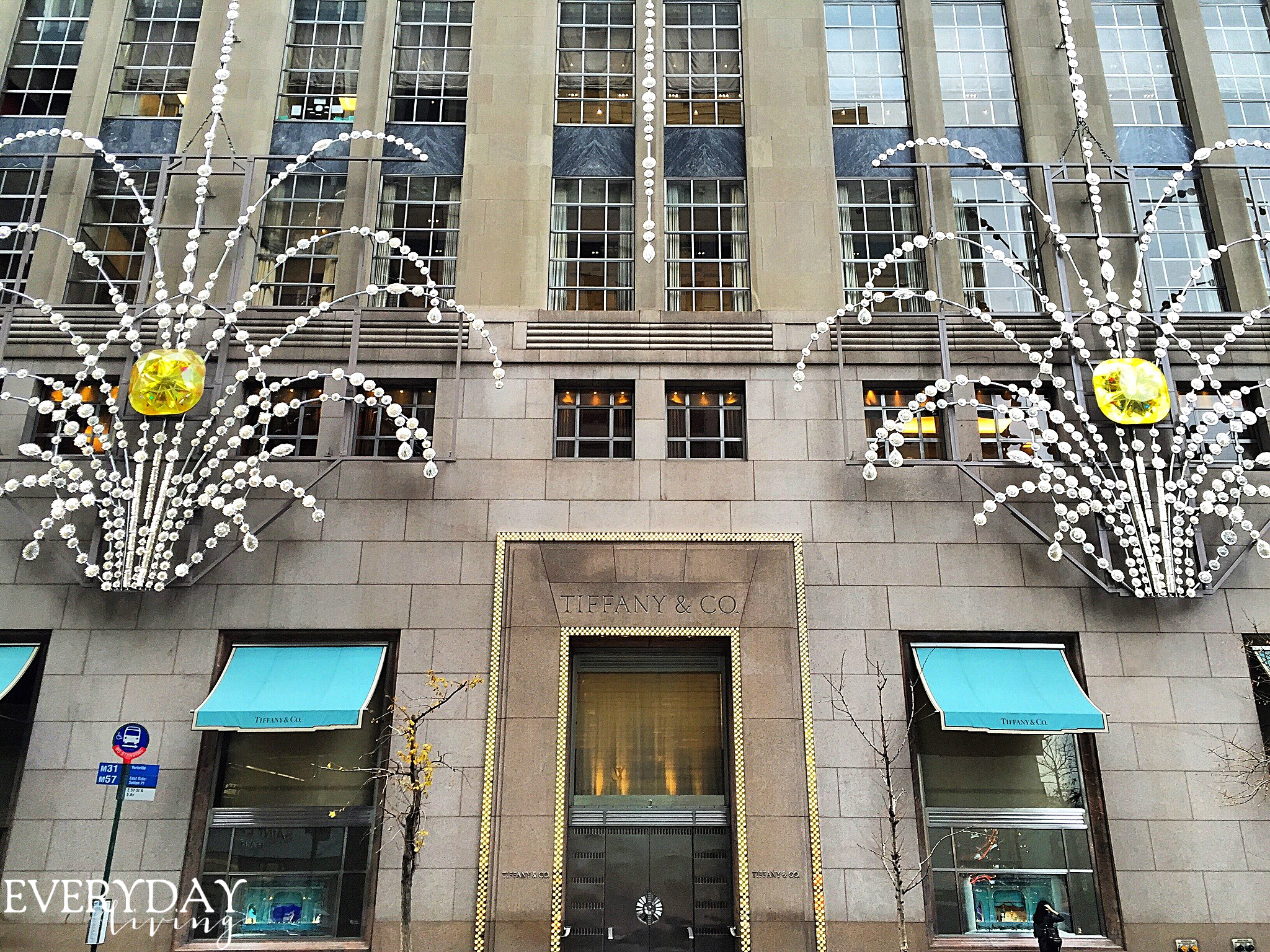 And then there's that Tiffany blue…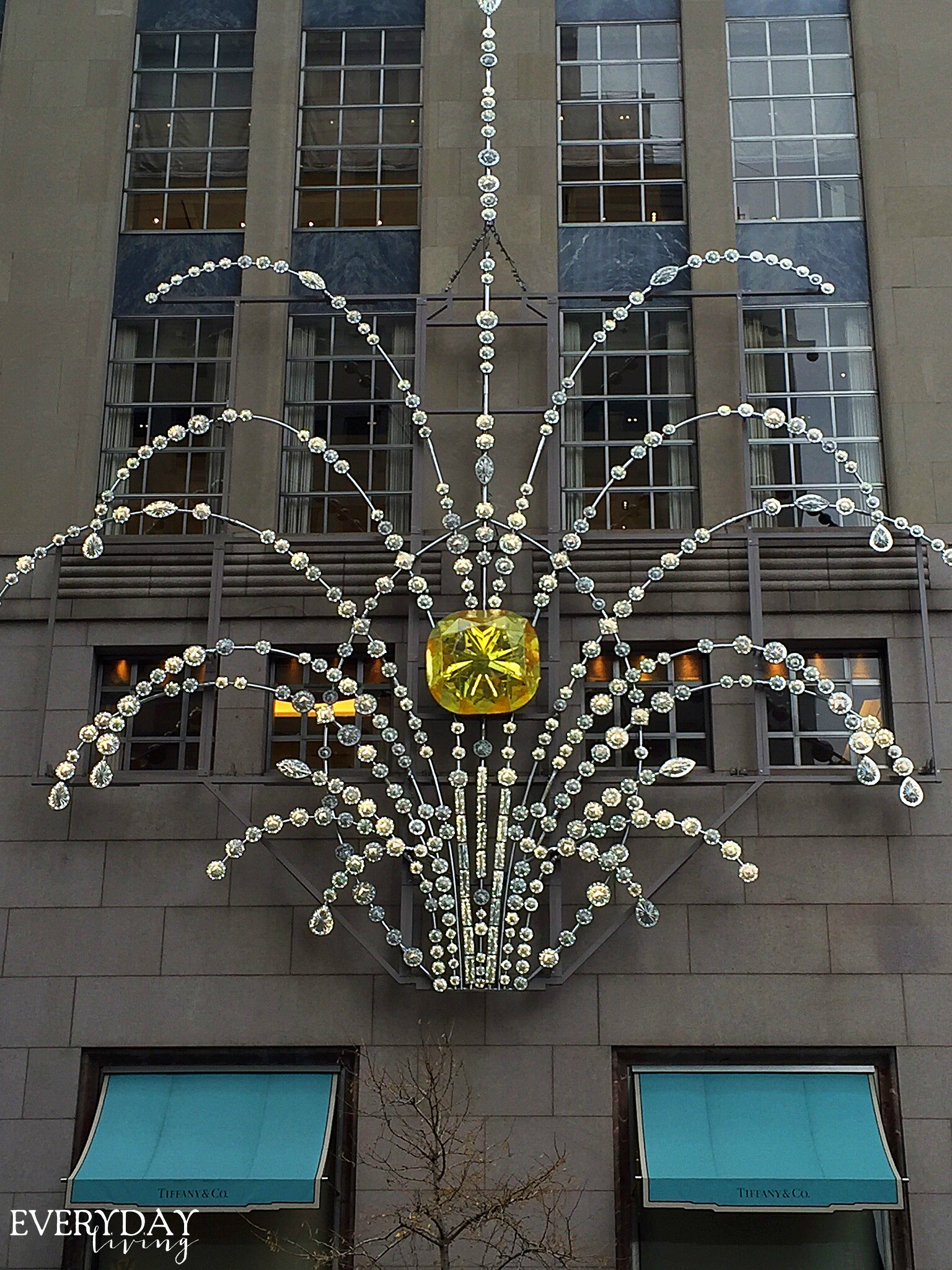 Who can stand in front of windows at Tiffany's and not think Audrey Hepburn?!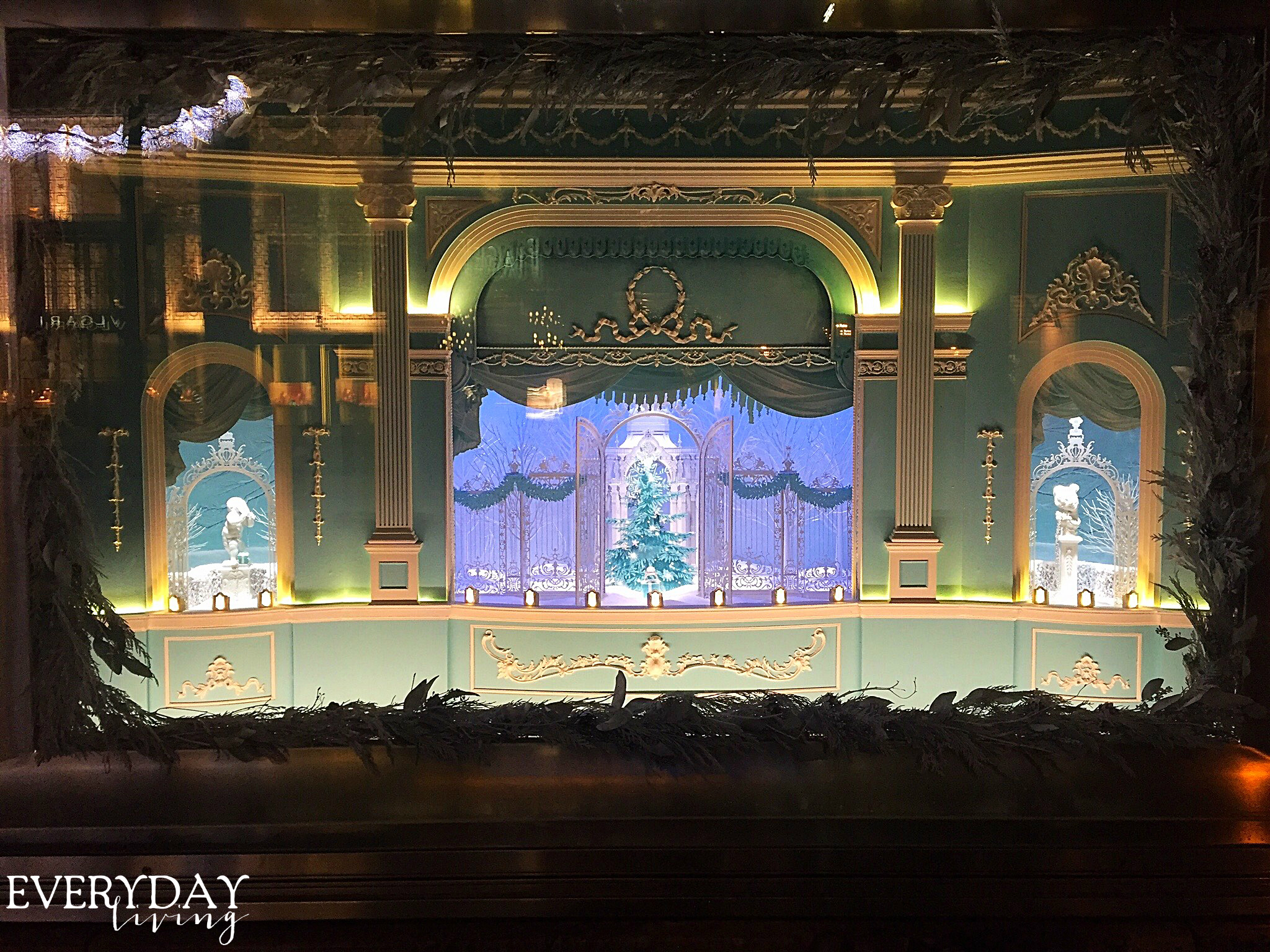 The window displays were small, but the diamonds certainly weren't!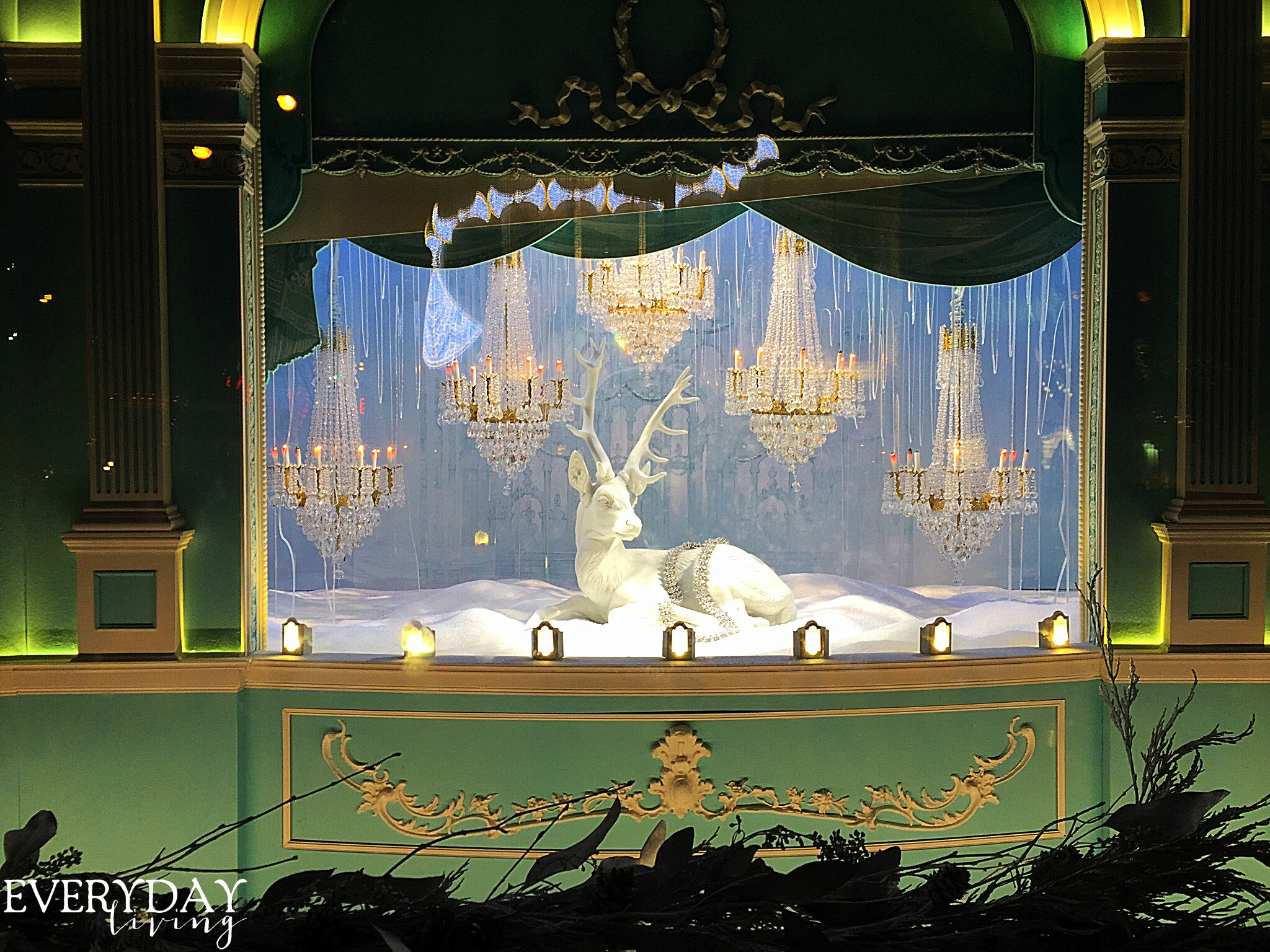 I had to snap this photo of the deer with antlers and chandeliers…it's everyday living at Tiffany's!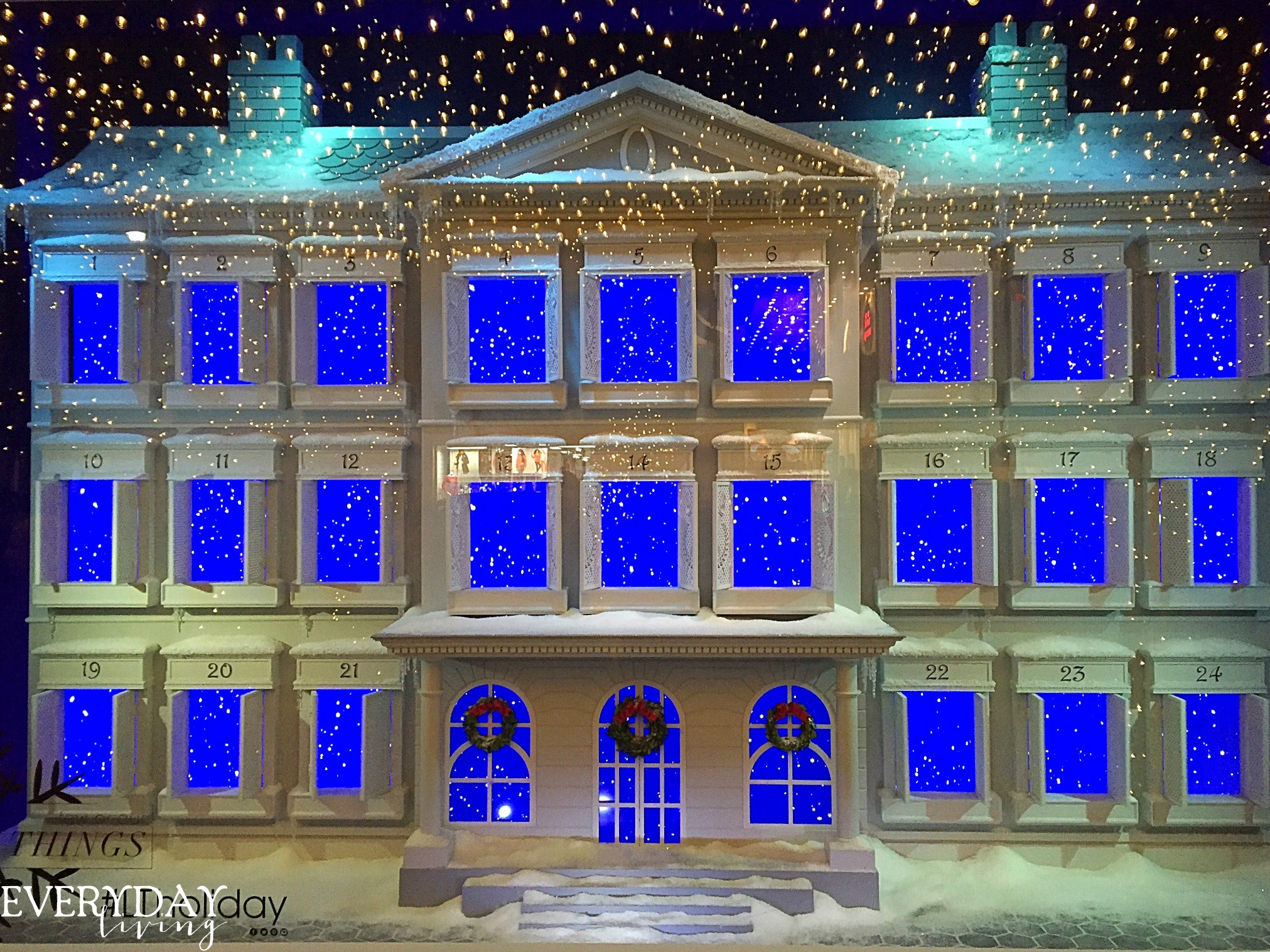 Lord & Taylor's window theme was "Our Favorite Things". This was the Advent calendar mansion that had opening doors revealing different winter scenes!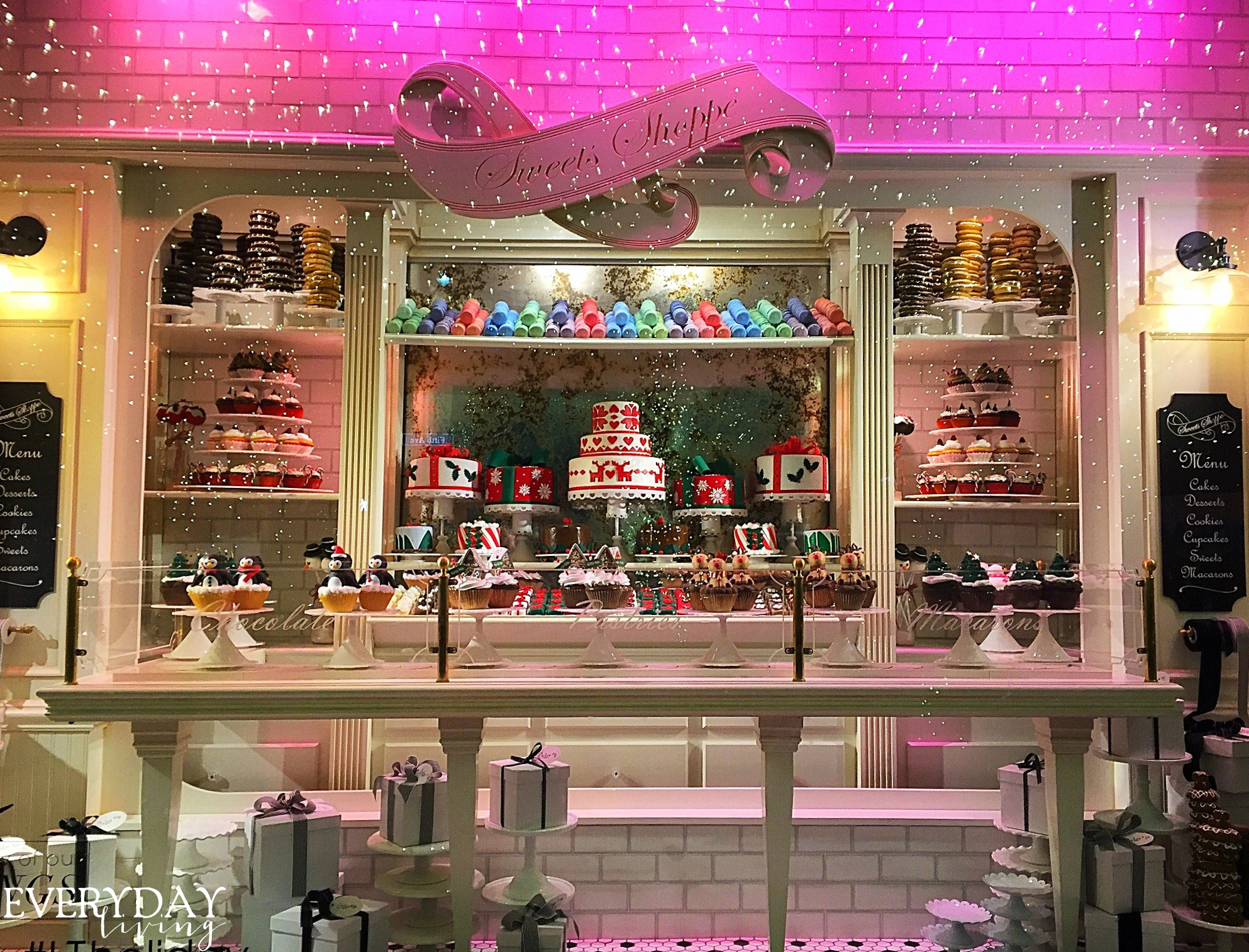 The Sweet Shoppe
I'm with you, Lord & Taylor…I love sweets too!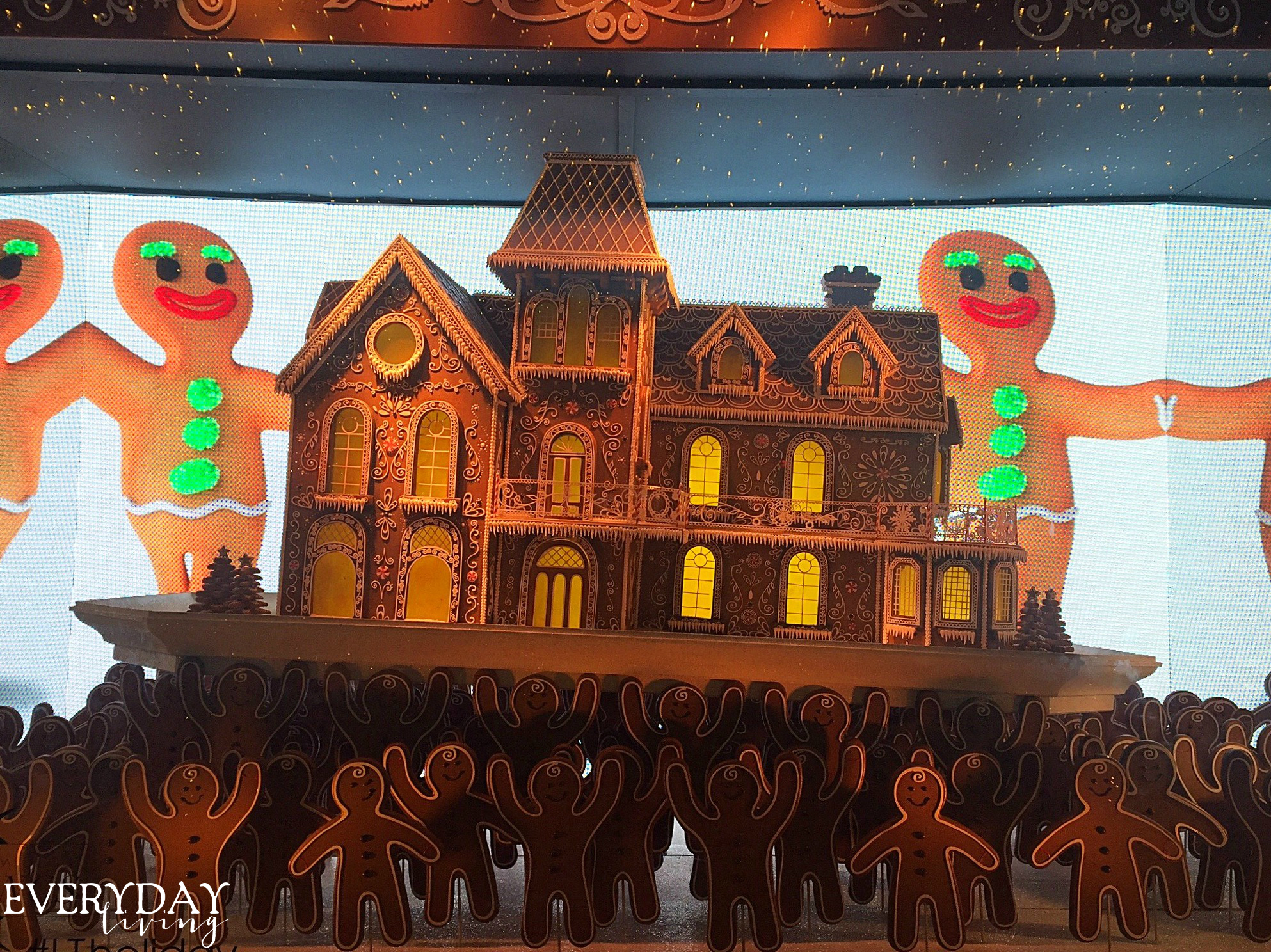 Animated gingerbread men carrying a gingerbread house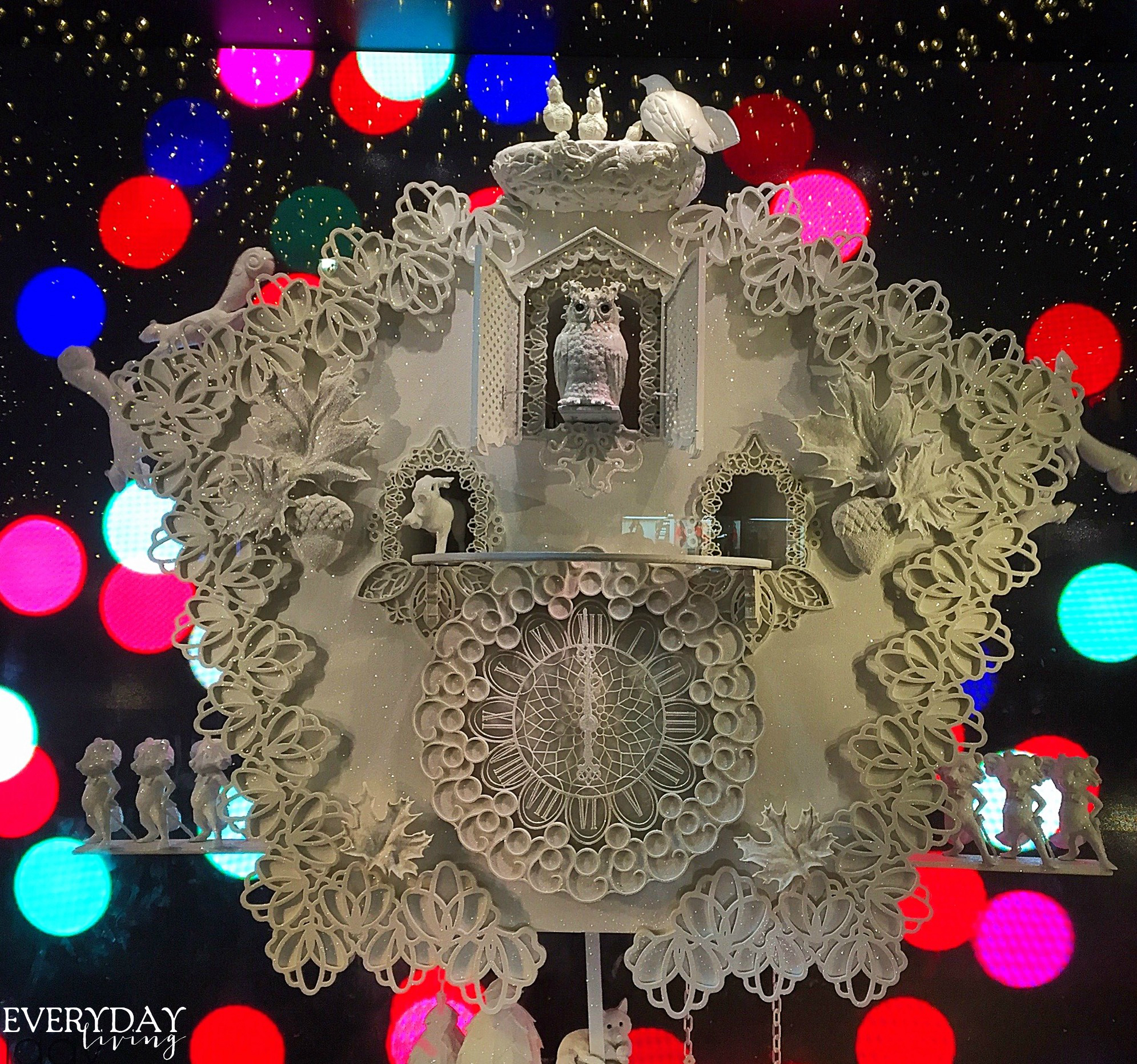 I think I stopped and watched this cuckoo clock for ten minutes…it was beautiful!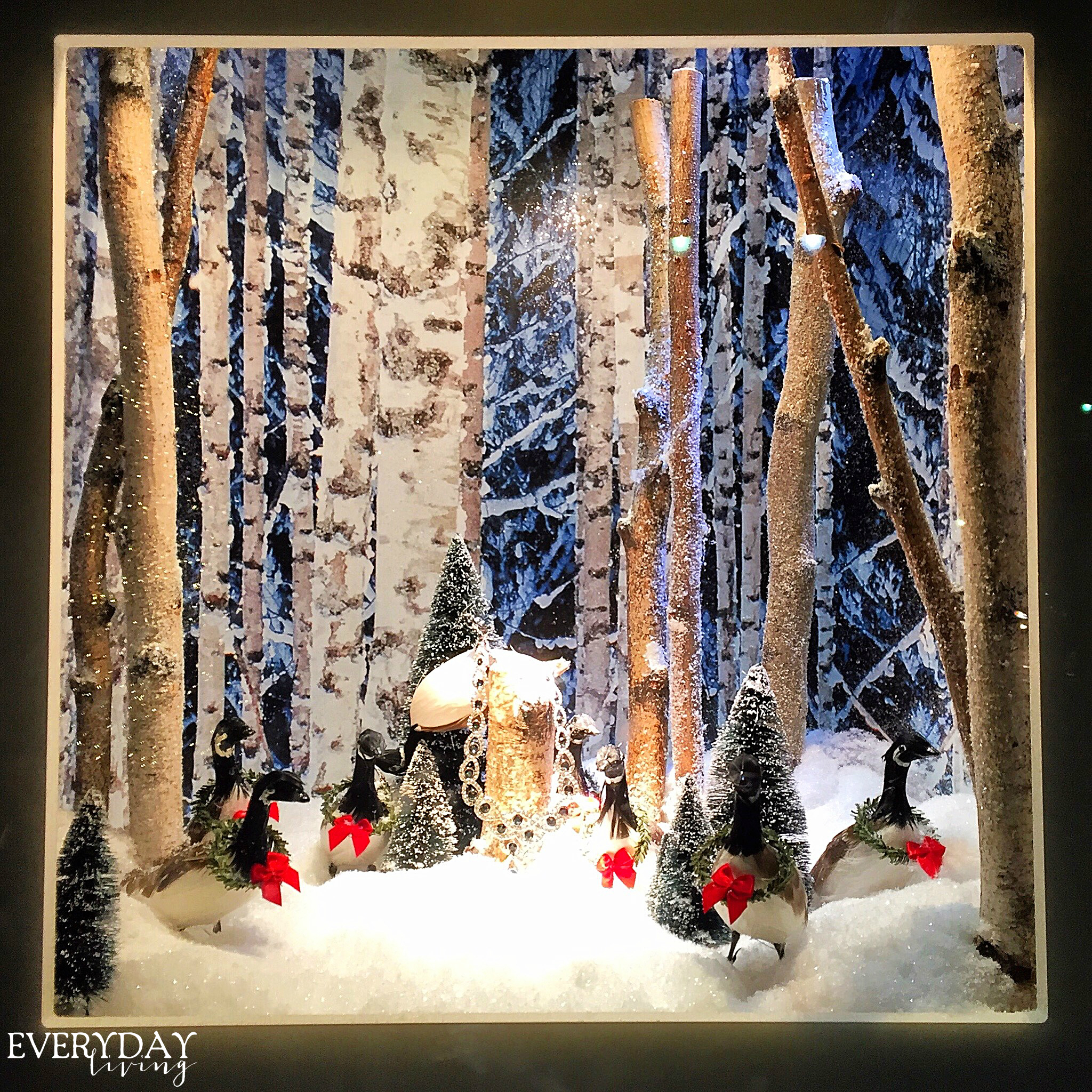 I've never seen such detail!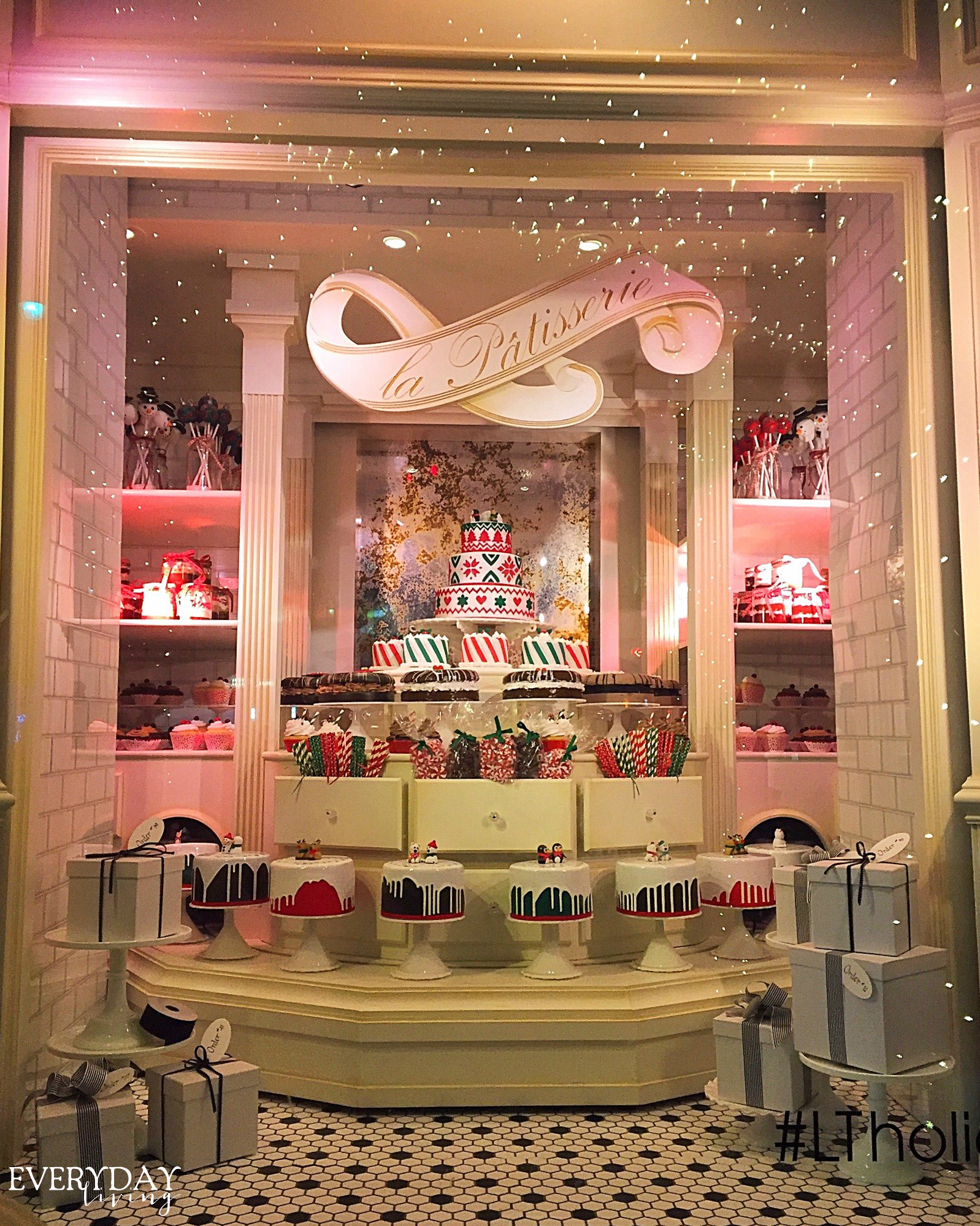 The window displays brought out the kid in me…I could've stopped and gazed in for hours!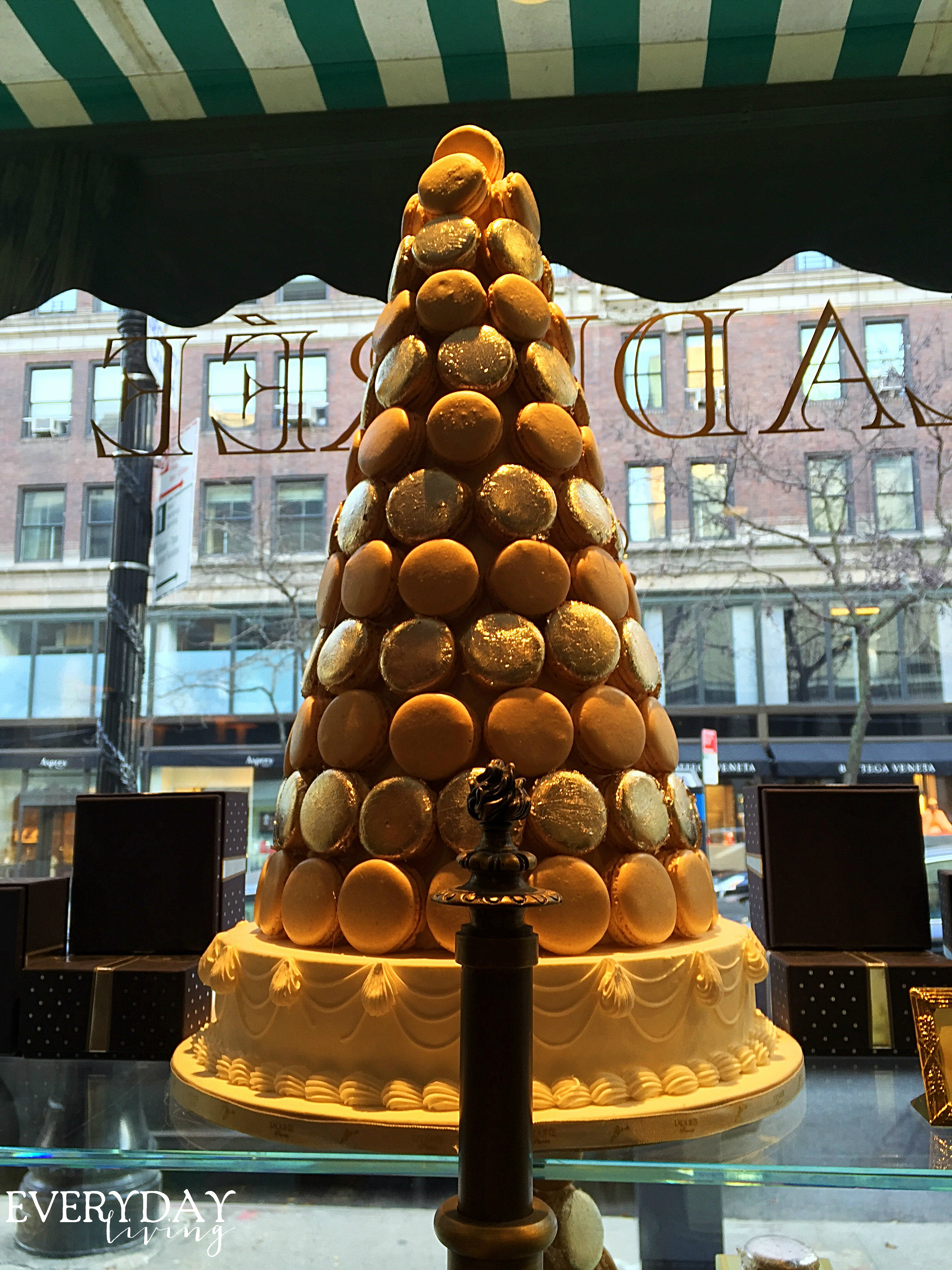 On Sunday, I ventured up to the east side of Central Park…and found Laudree…THE place for macarons!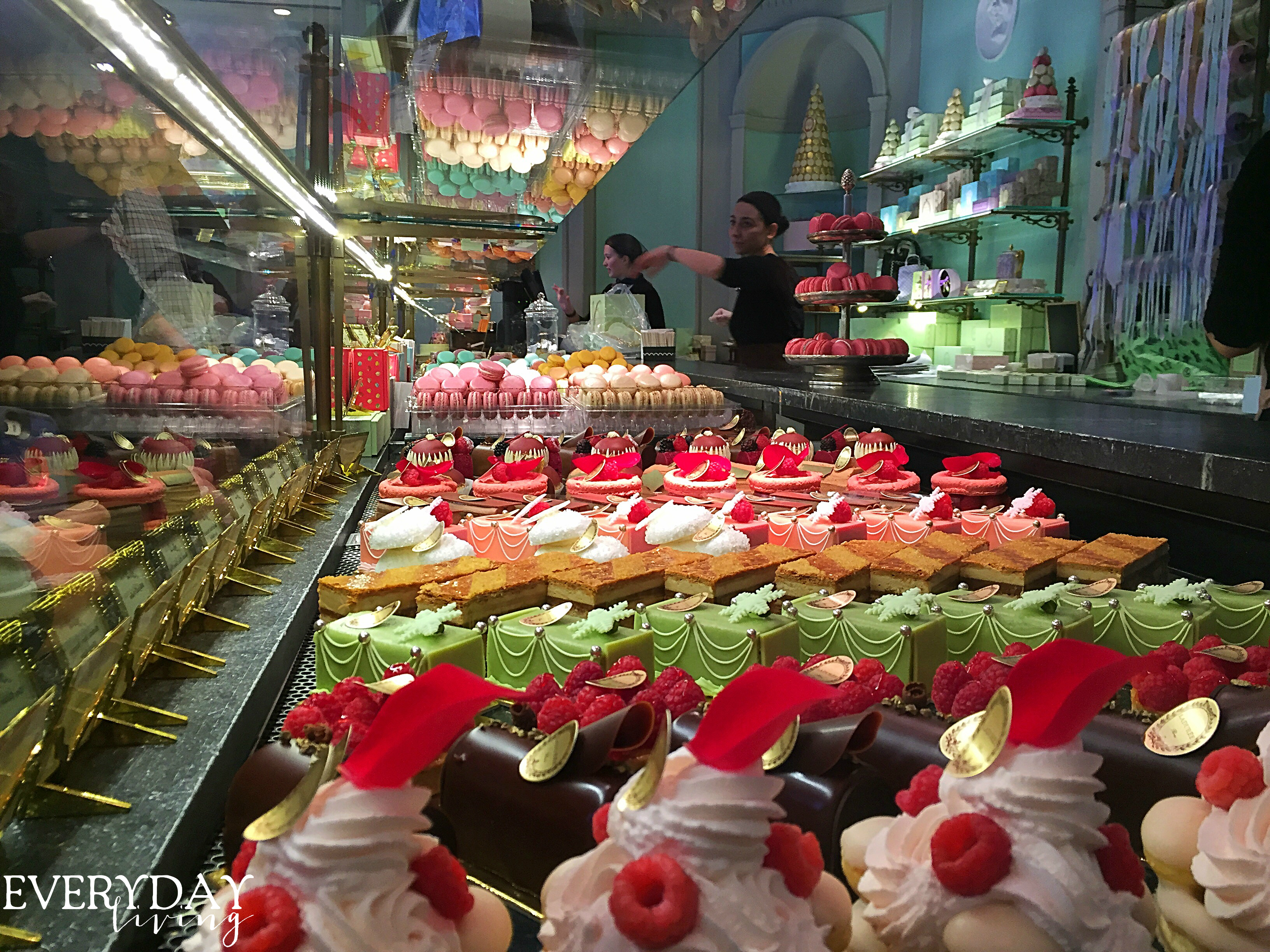 How can you possibly make a decision between such pretty desserts?!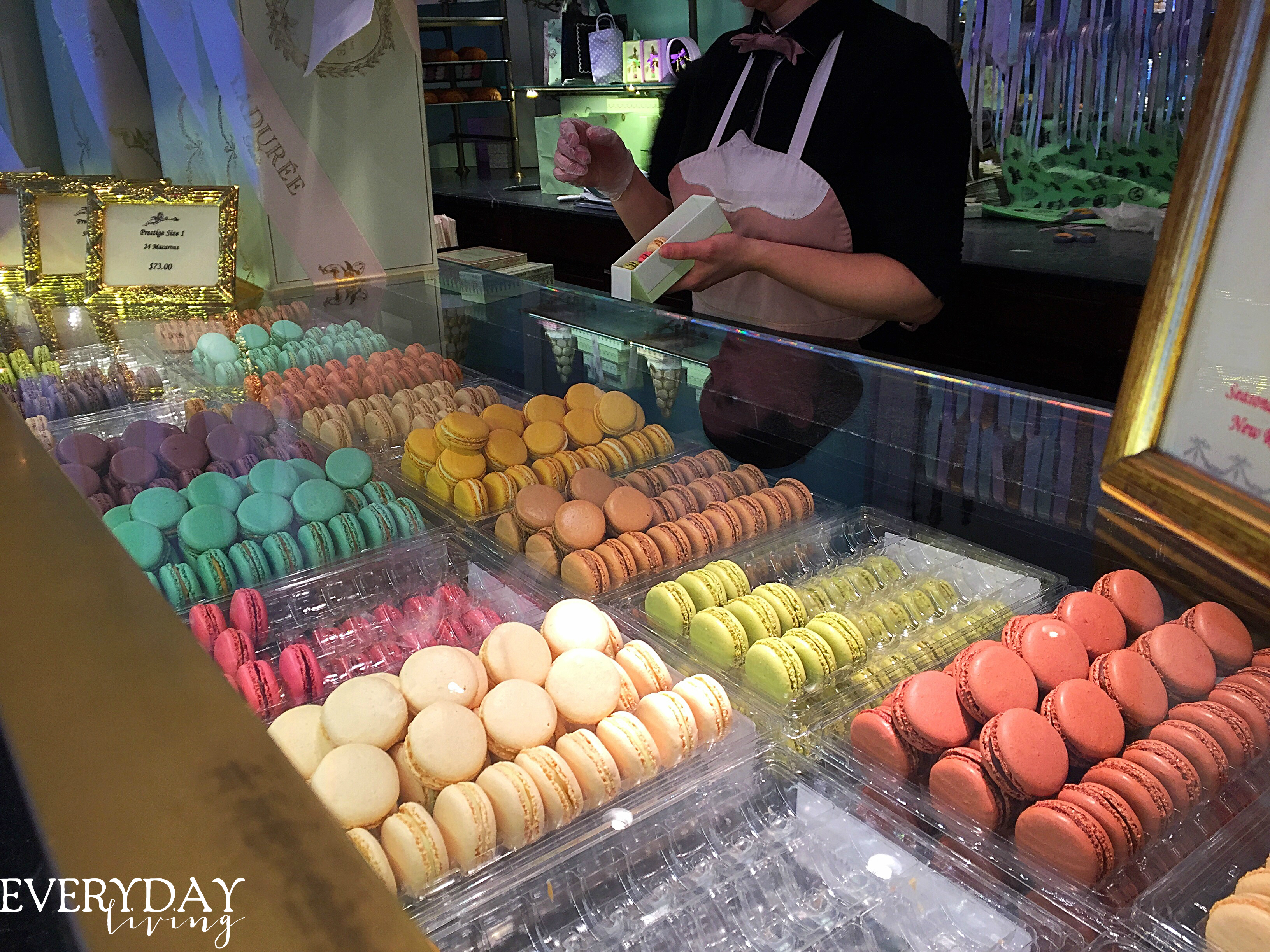 Endless options of flavors!

I am not sure what the "perfect" macaron is supposed to look or taste like, but I think this is it! Delicious!!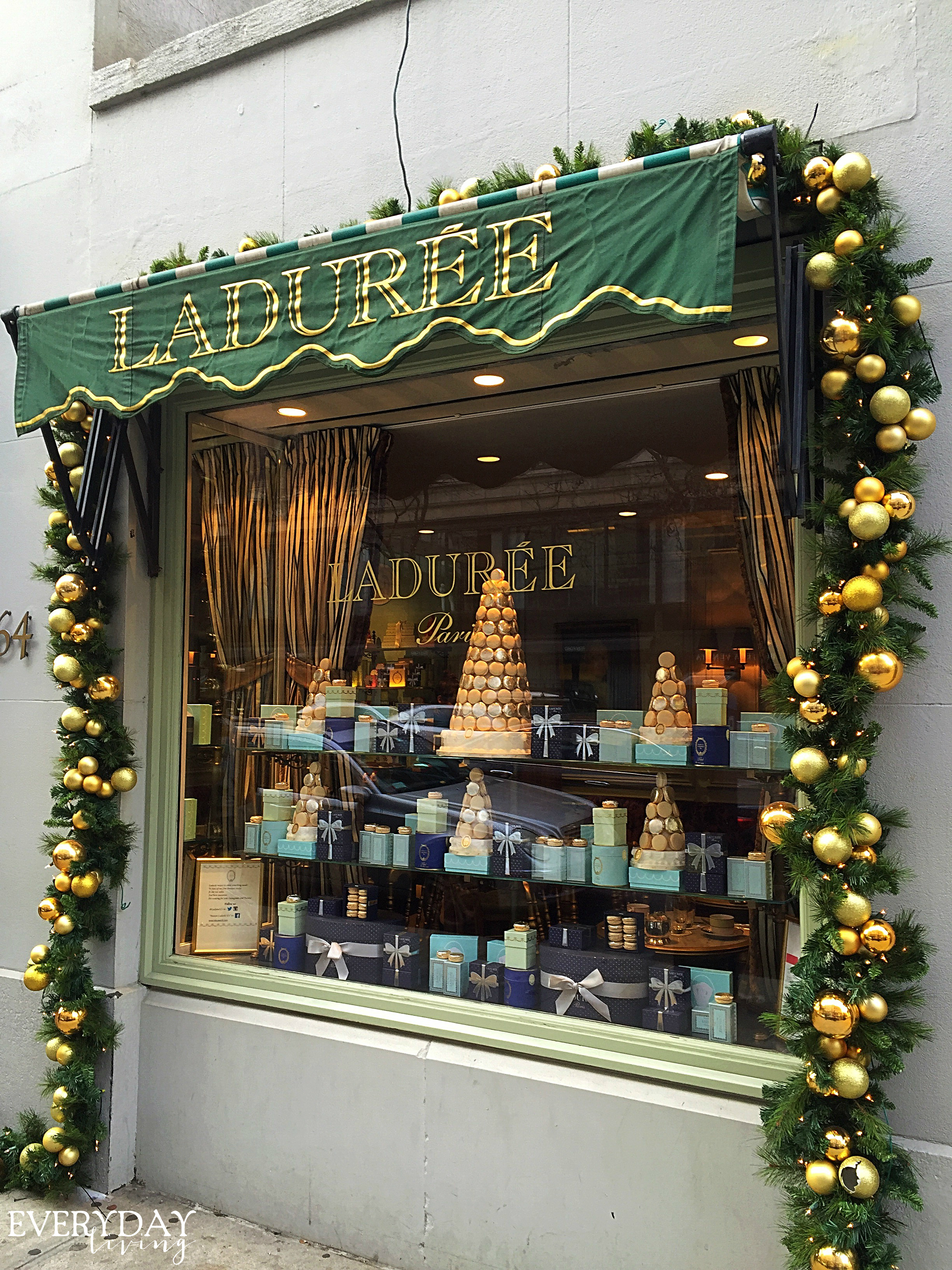 And the windows were beautiful there, too!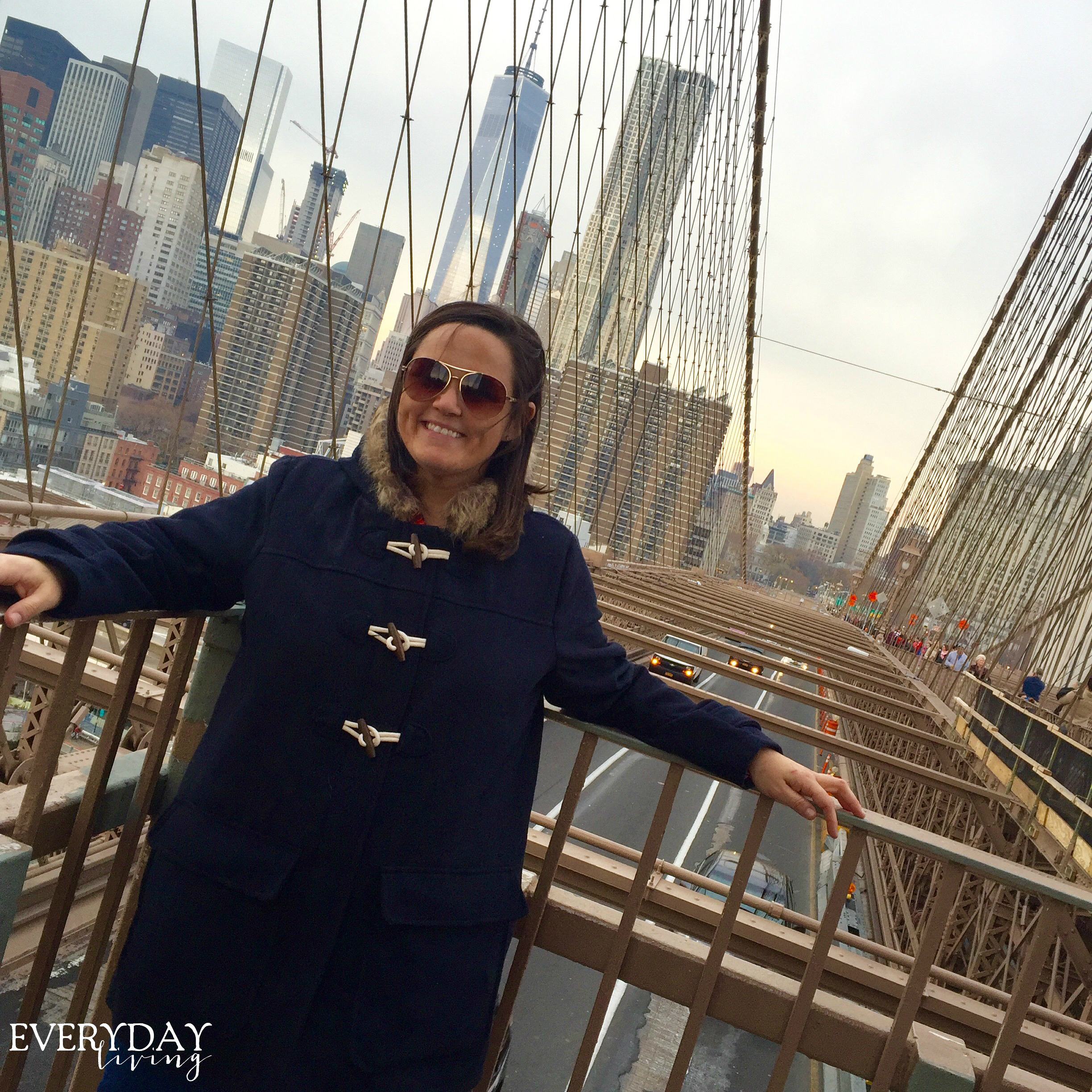 Standing on the Brooklyn Bridge!
Thanks for taking the time to read all about my trip to NYC! But there's more…and I will be sharing the rest with you on Friday!
Linking with Pieced Pastimes, Silver Pennies, Life on Lakeshore Drive, Thoughts From Alice, Coastal Charm, My Uncommon Slice of Suburbia, Dwellings-Heart of Your Home, Savvy Southern Style, Ivy and Elephants, French Country Cottage, From My Front Porch To Yours, Stone Gable, Confessions of a Plate Addict, Worthing Court, Between Naps on the Porch, Cedar Hill Farmhouse, A Stroll Thru Life, The Charm of Home, Cornerstone Confessions, A Delightsome Life, Imparting Grace, Posed Perfection, Katherines Corner, Rooted In Thyme, Share Your Cup, The Enchanting Rose, 21 Rosemary Lane, Northern Nesting, Cozy Little House, Rattlebridge Farm, Rustic & Refined