"And this will be a sign for you: you will find a baby wrapped in swaddling cloths and lying in a manger." And suddenly there was with the angel a multitude of the heavenly host praising God and saying, "Glory to God in the highest, and on earth peace among those with whom he is pleased!""
‭‭Luke‬ ‭2:12-14‬ ‭
As we enter into the next few days, many things will flood our minds.
Did I get everything on my list?  
Is there enough room for everyone to sleep?
 Did I wrap all of the gifts?  
There are so many tasks to mark off of our lists and so many places for our minds to wander. But what if we shifted our focus?  What if we gave the Christ child and his birth our undivided attention?
Long ago when Jesus was born, do you think it was really a "Silent Night"?  Or do you think Mary was in agony as any young girl would be while giving birth? Do you think she knew that the baby she birthed would redeem all of humanity?  What about the wise men?  How far did they actually travel to worship Jesus?  And the innkeeper…I wonder if he knew the travelers that he had no room for would soon be welcoming in the Savior of all mankind?
The decorating is done in our home, and we pray that everything – from the garland to the twinkling lights – magnify the name of Jesus.  May your homes be a haven to reflect on the good news that Christ Jesus has come into our world.  He is the Joy of every longing heart.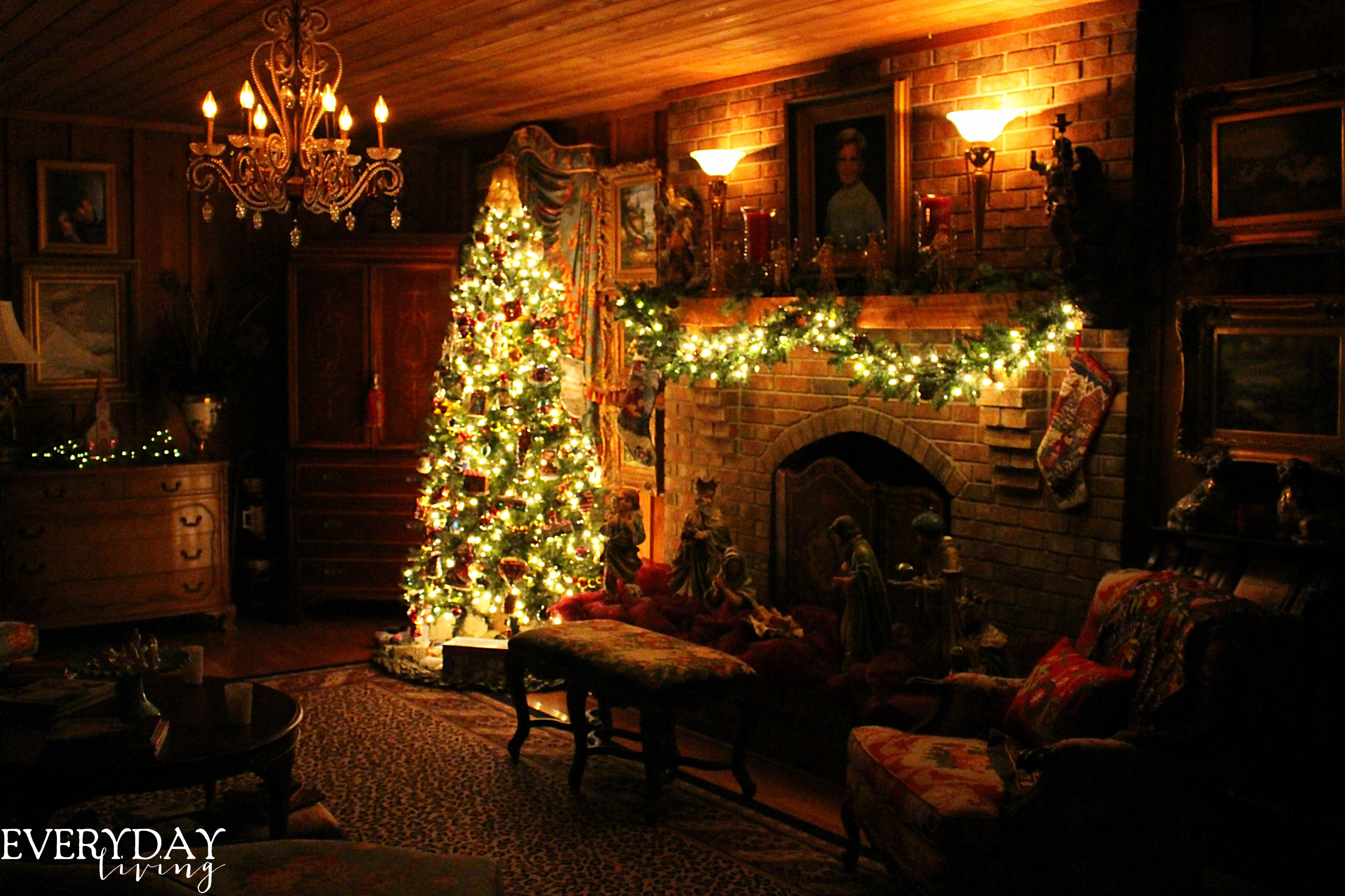 Early morning view of our family room!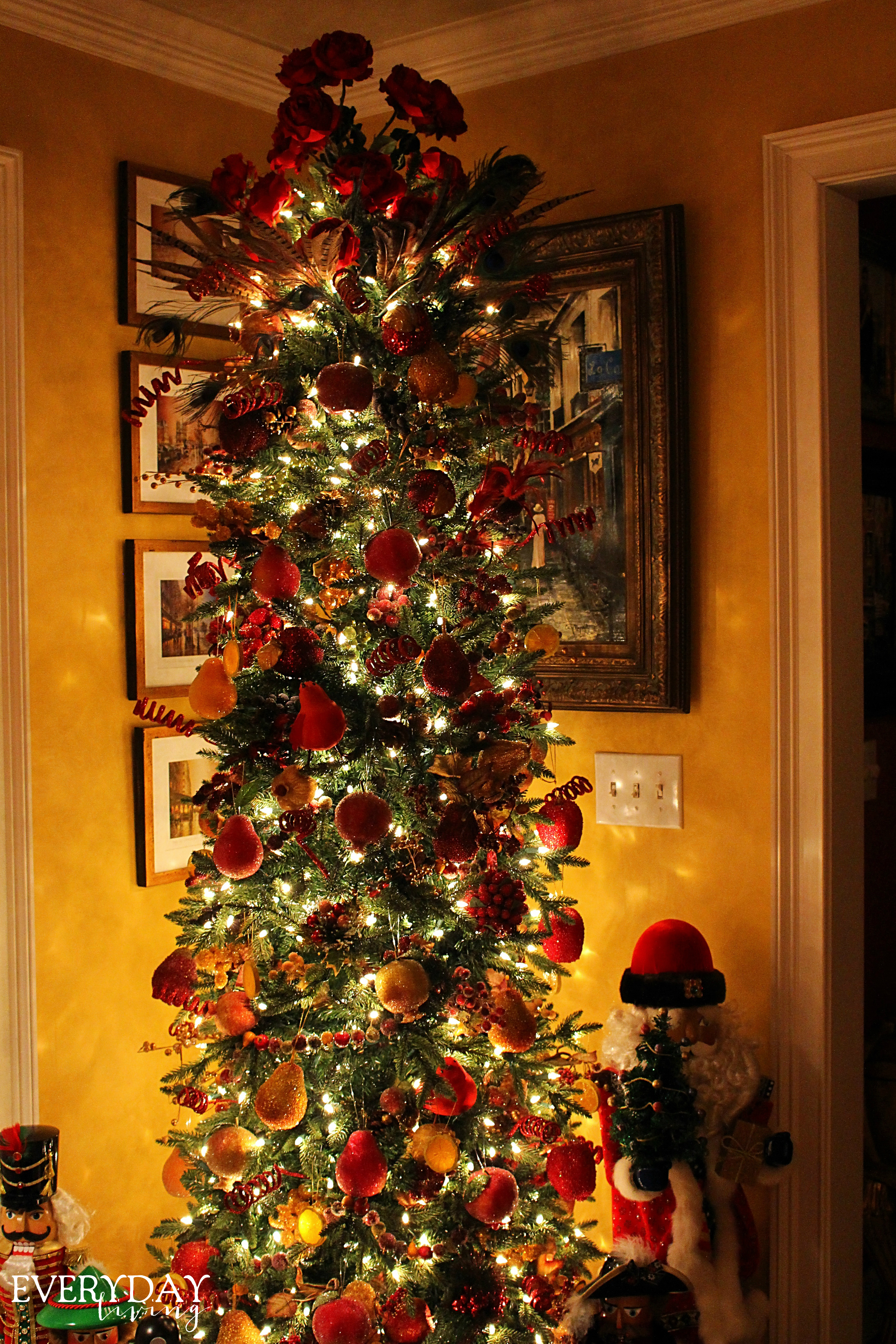 The slim tree tucked into a corner in the kitchen!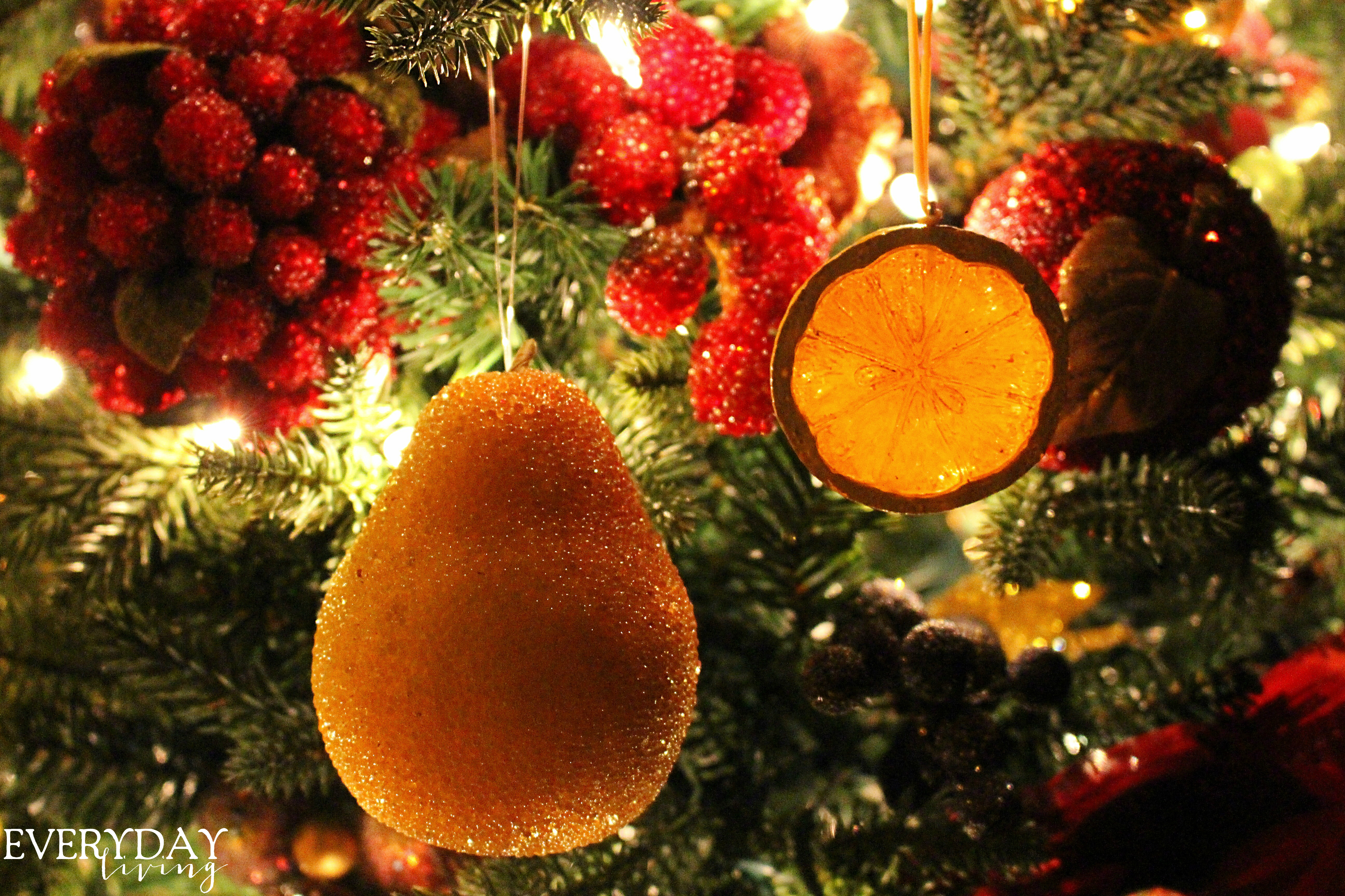 The kitchen tree is the only themed tree that I have ever used!  For many years, I have decorated it with beaded fruit…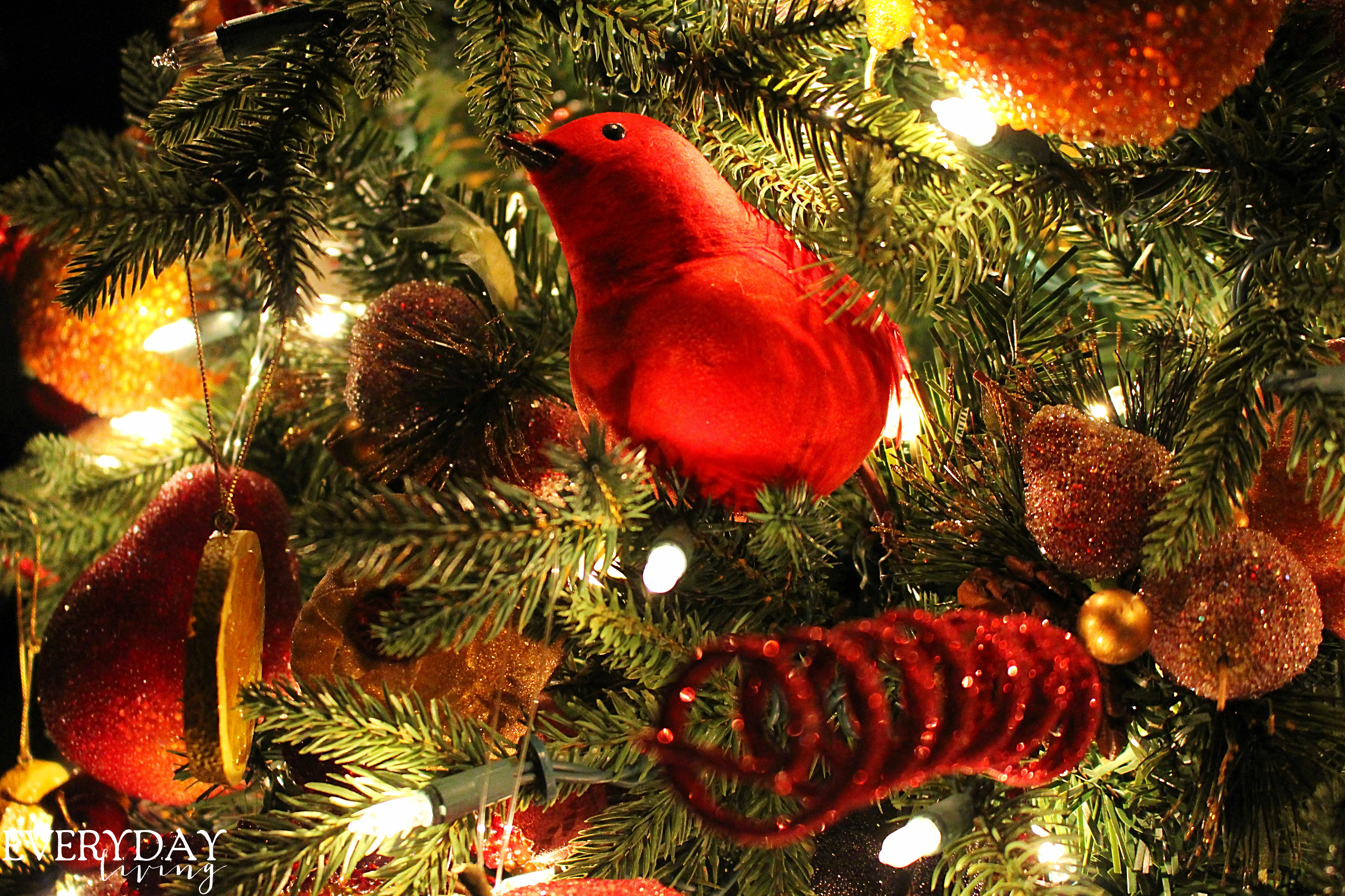 …and red birds!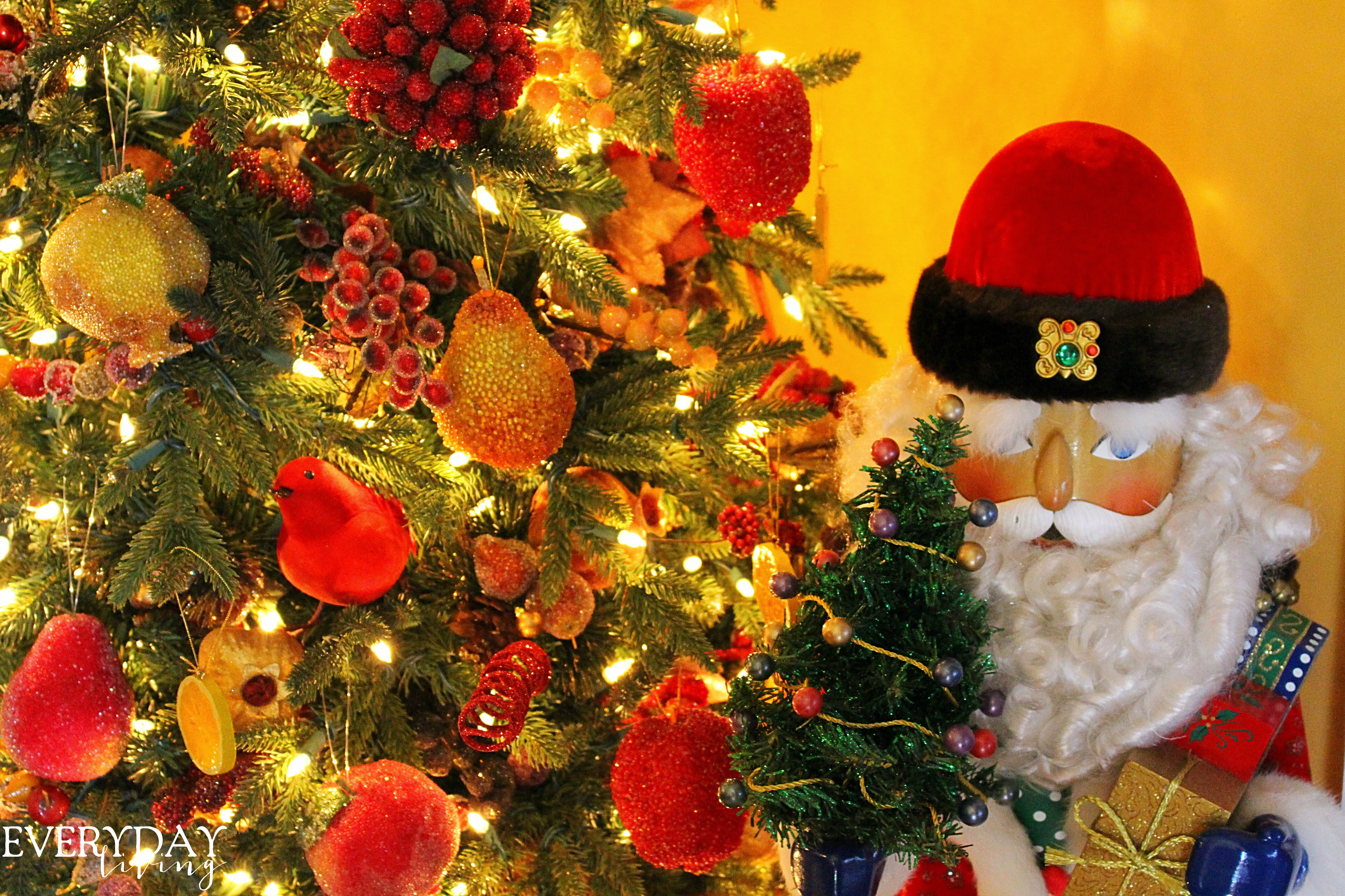 My large Christopher Radko nutcracker stands guard!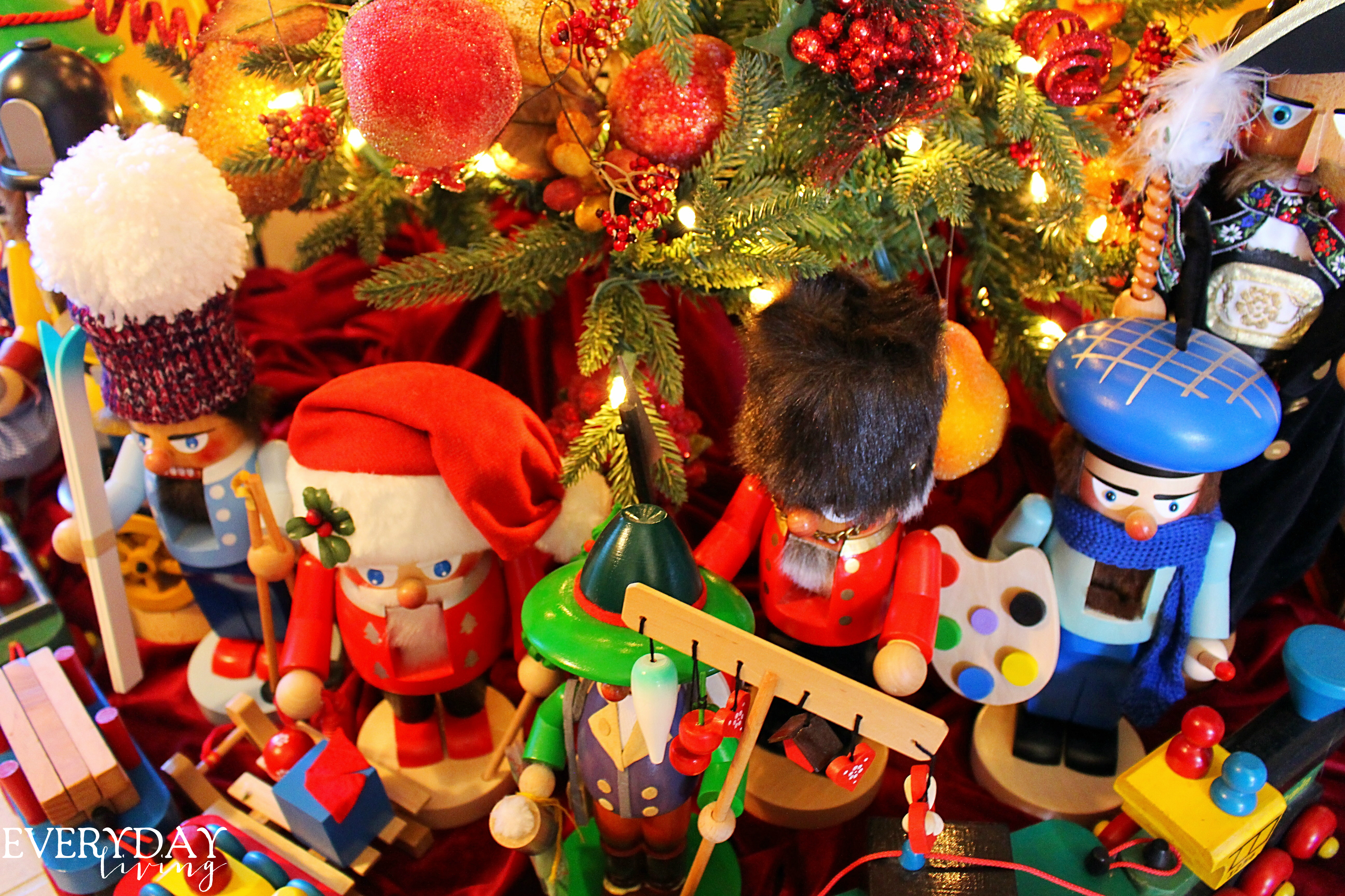 This year I placed my Steinbach nutcracker collection at the tree's base!  They are so festive!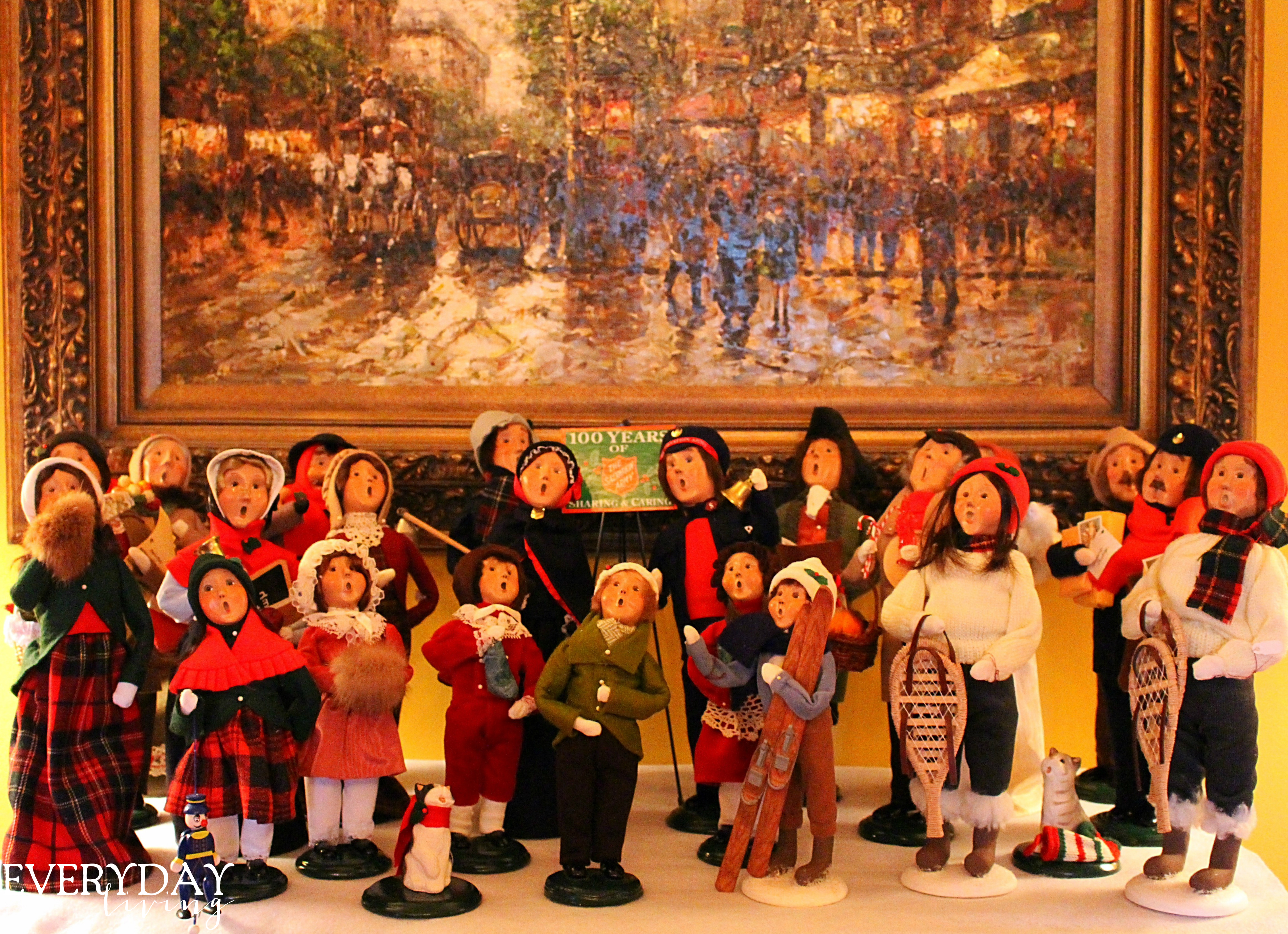 The Byer's Carolers moved to the French chest in the kitchen!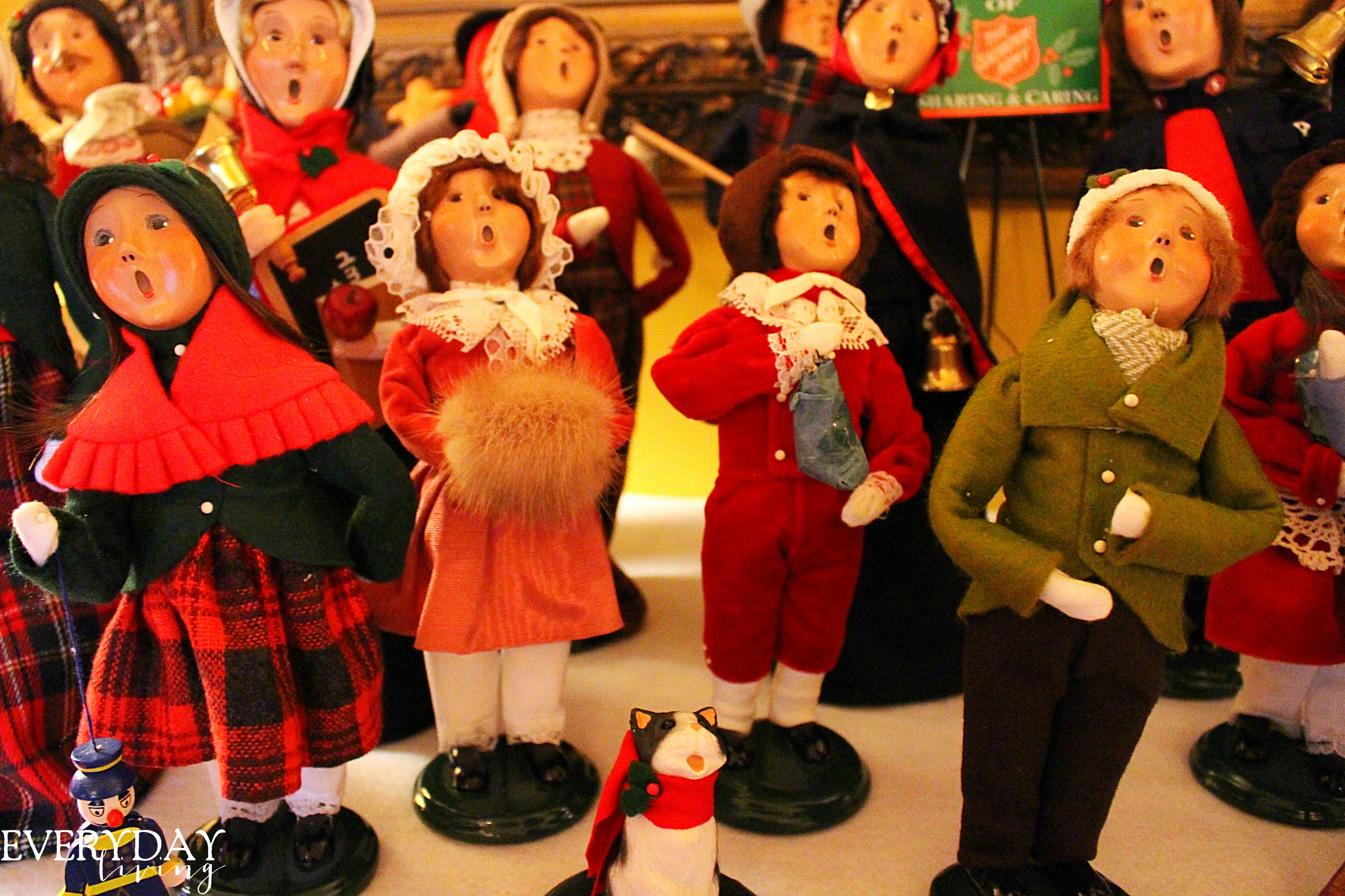 Do you hear them singing?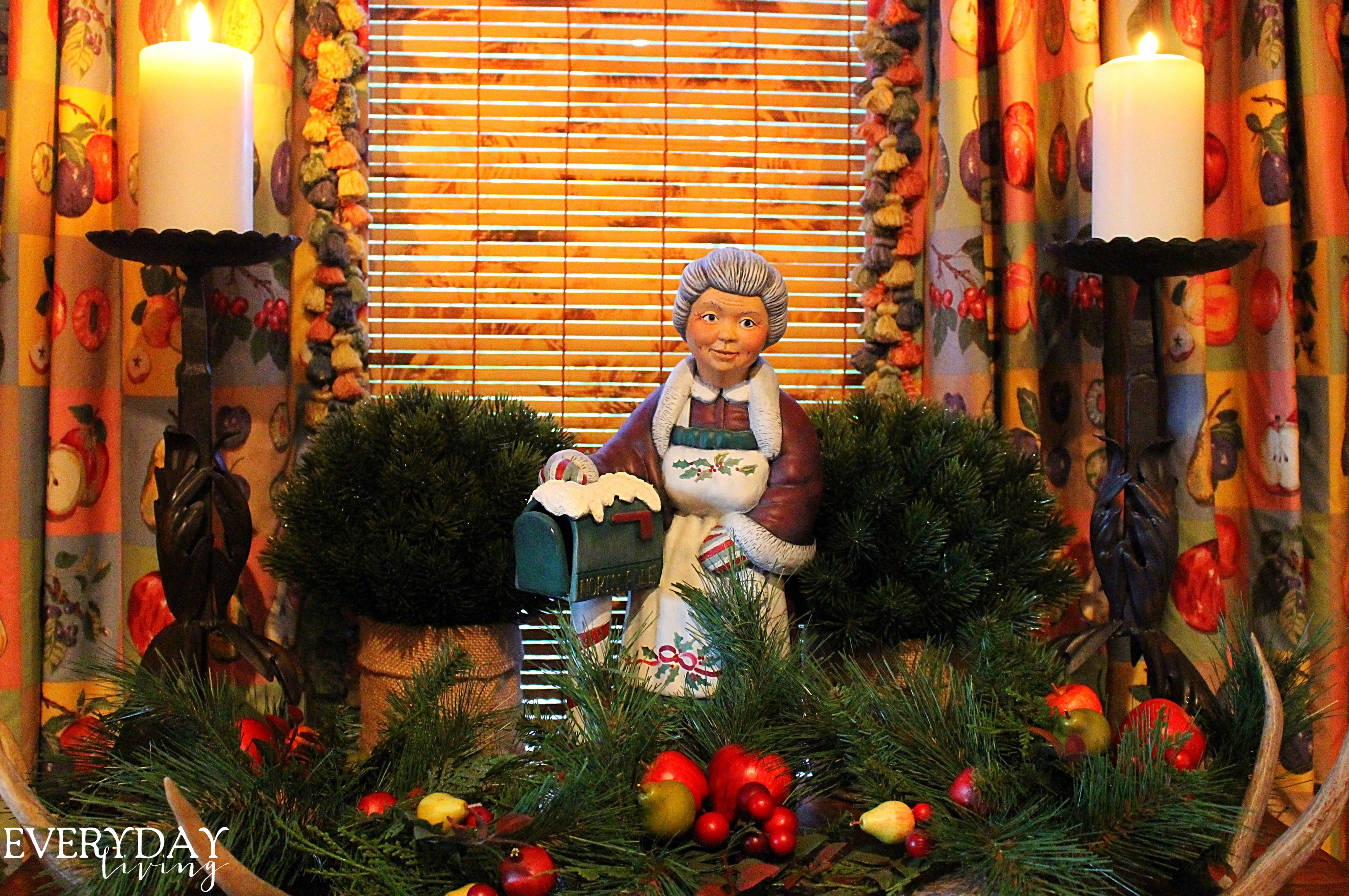 Mrs. Claus (made by my Mother) sits among greenery, fruit, and antlers on a primitive pine table in the kitchen!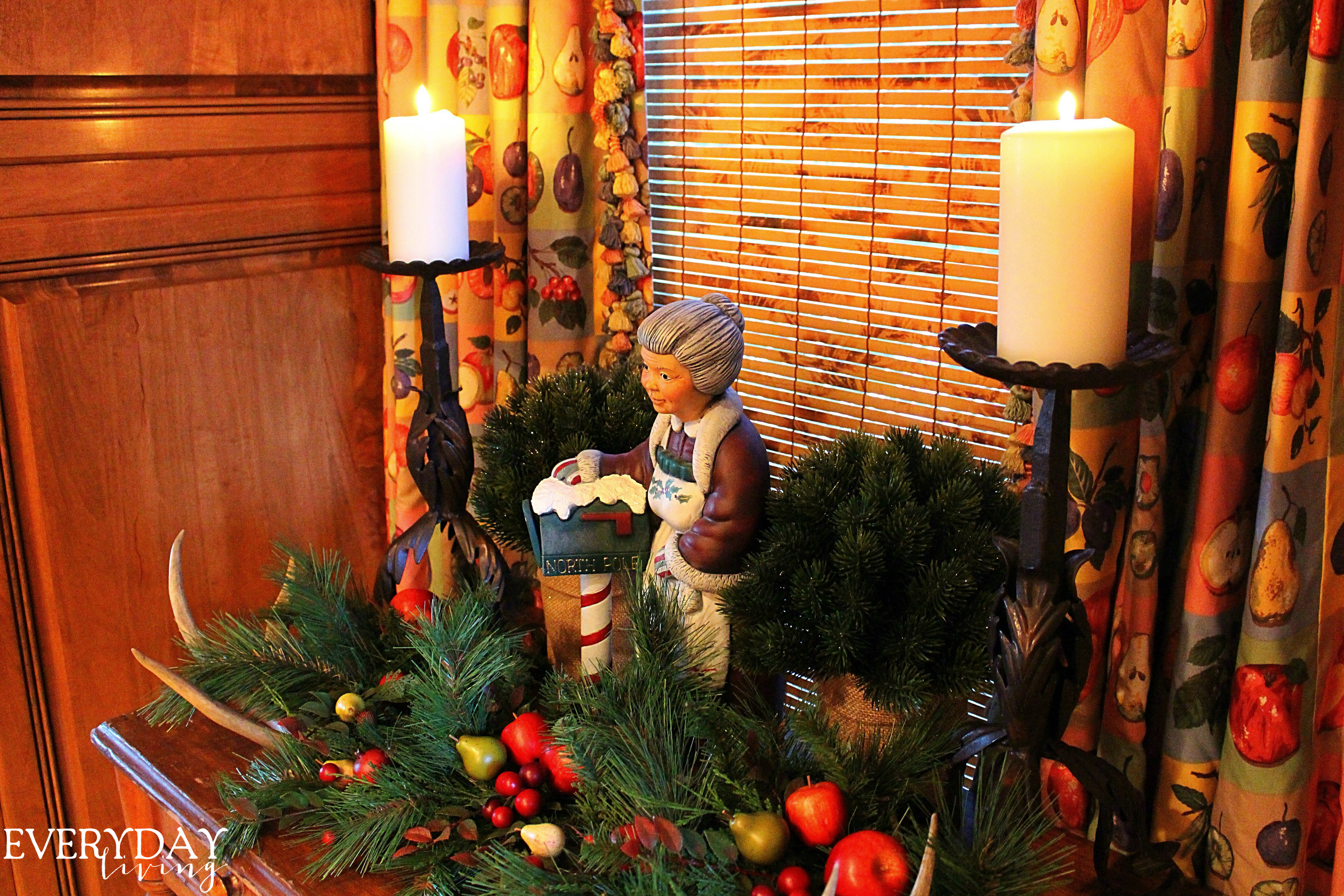 Now for a little recap of Christmas at our home, click each picture to check out each blog post!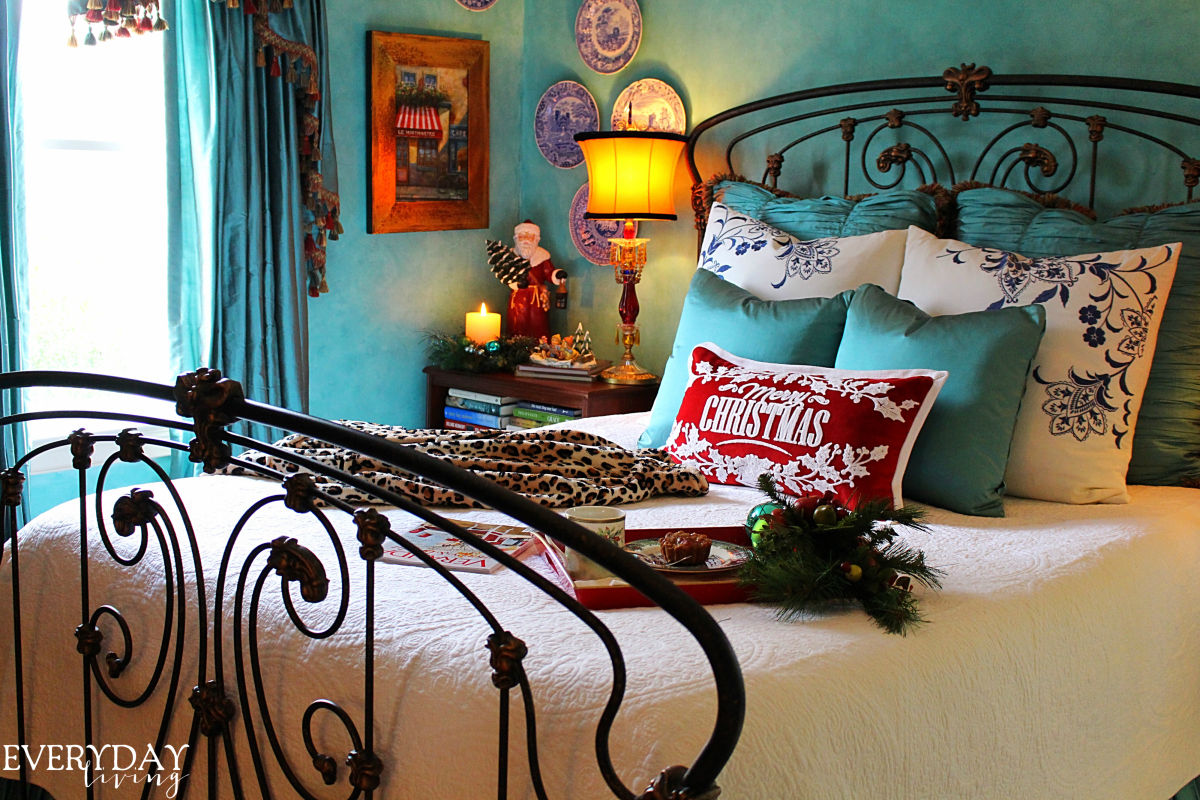 A little Christmas in the bedroom!  I love the pops of red mixed with the turquoise!
 New bird plates made an appearance on our table!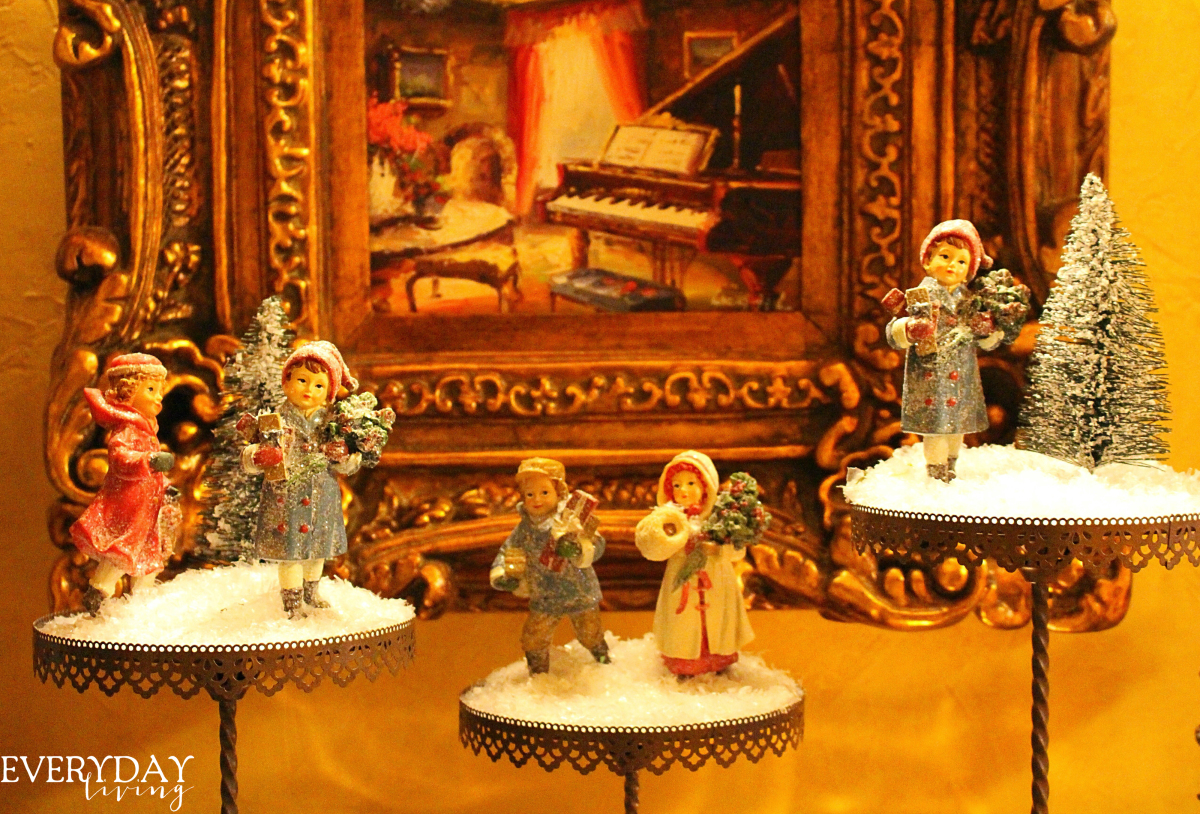 A snowy scene in the hallway!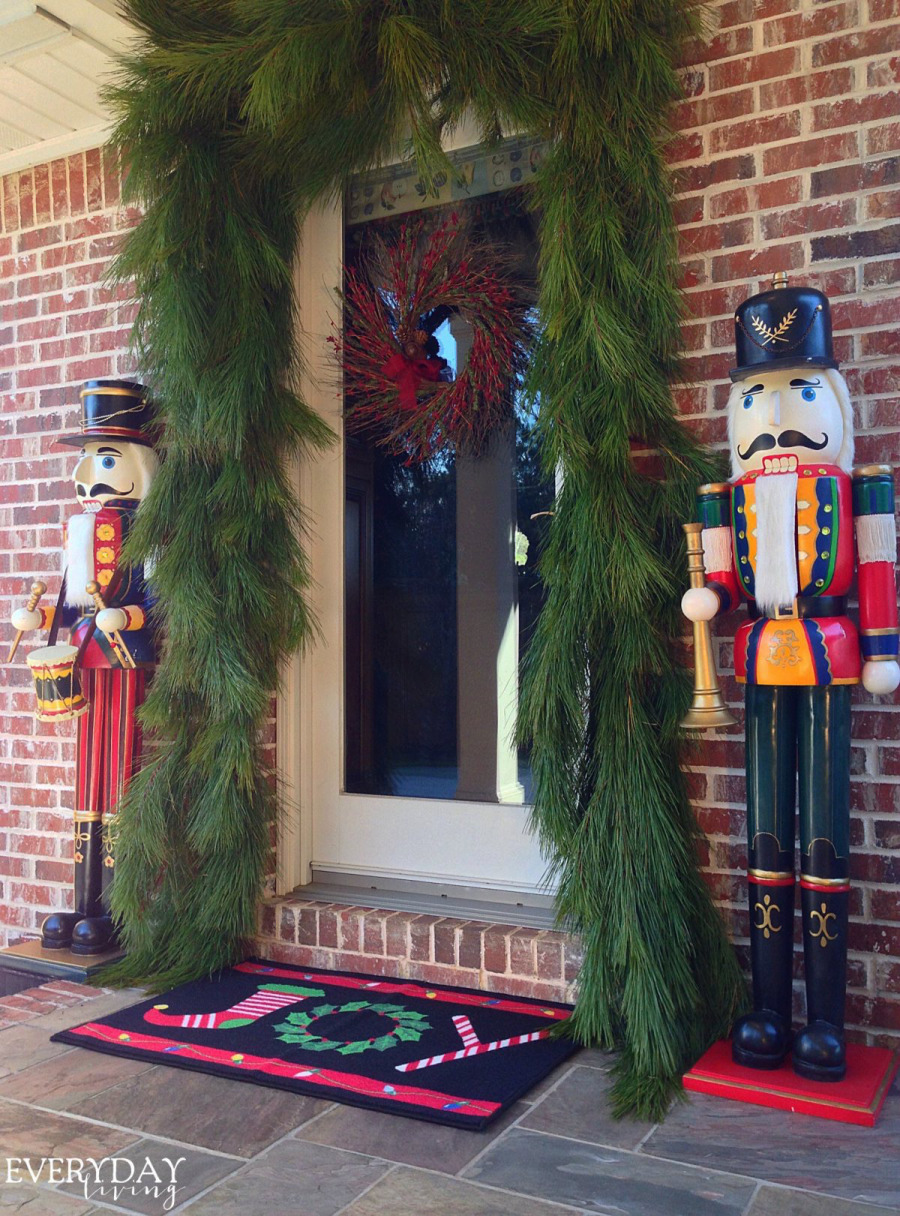 Nutcrackers greet guests on the kitchen porch!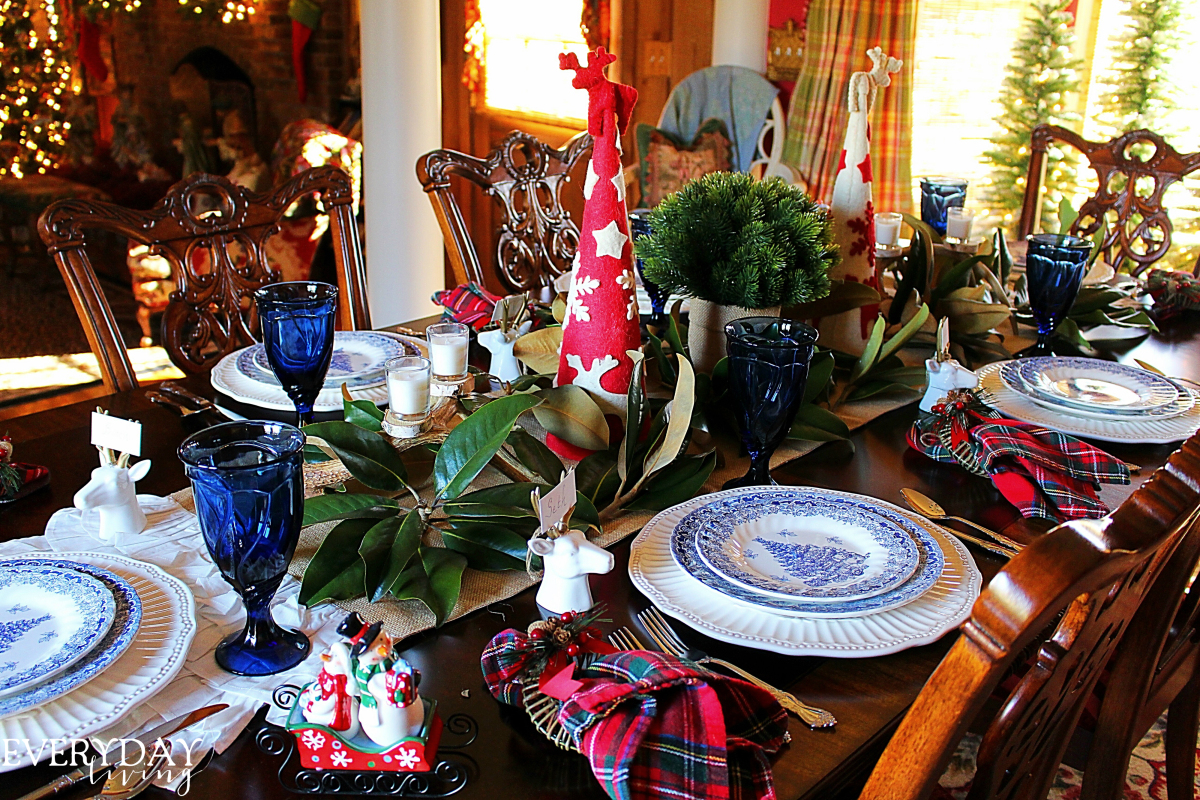 A blue and white table setting!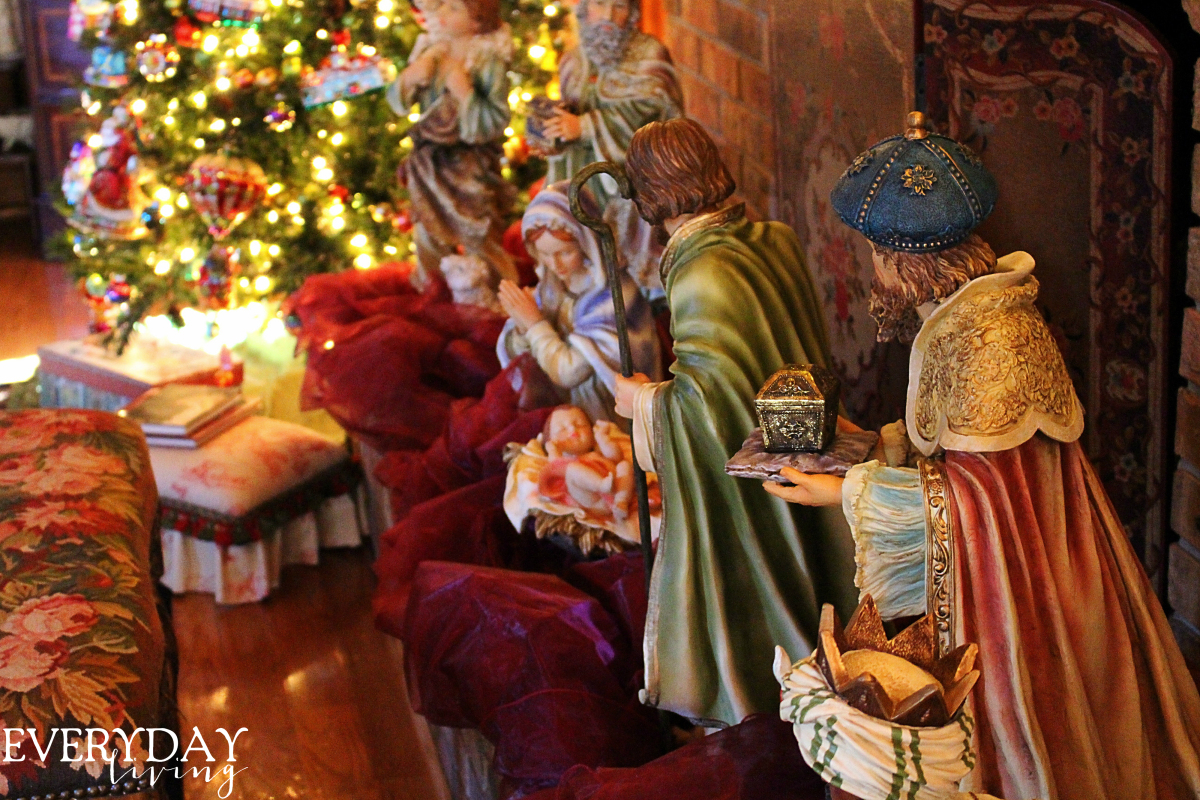 The large nativity moved to the hearth this year!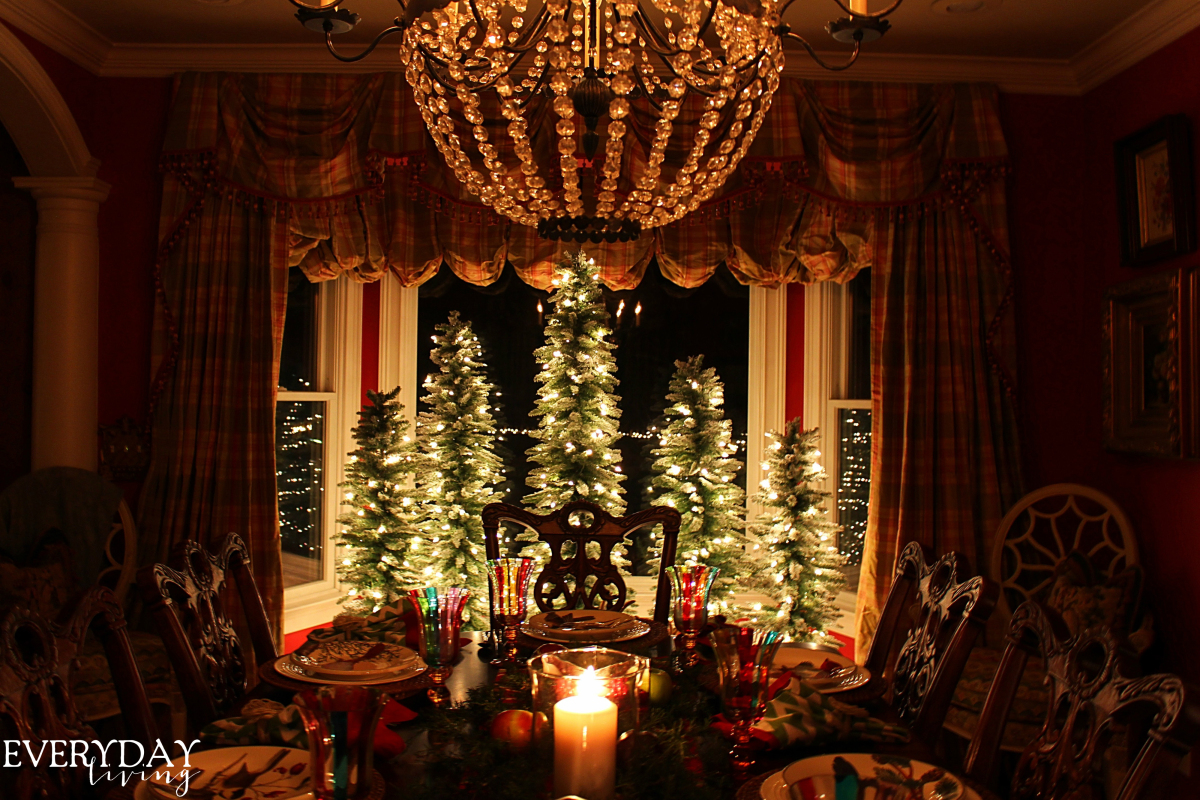 Five flocked pencil trees arrived in our dining room bay window this year!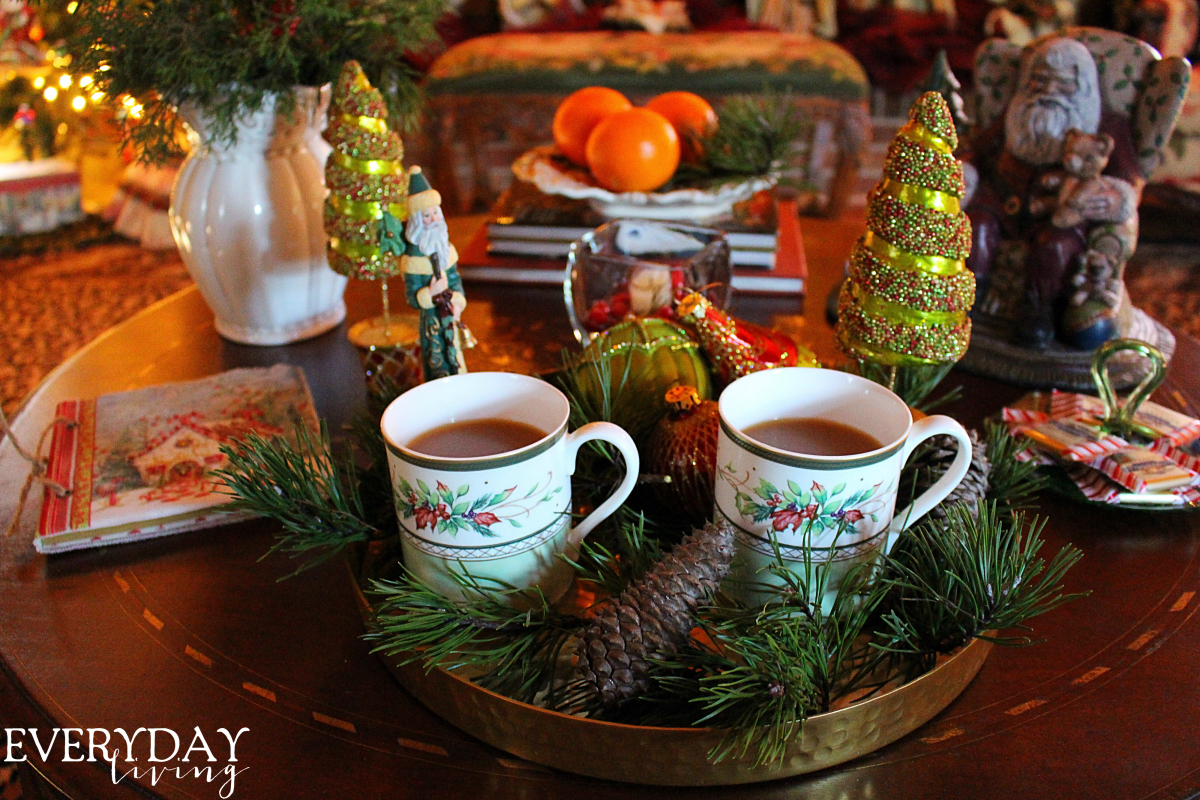 Christmas and cider in the family room!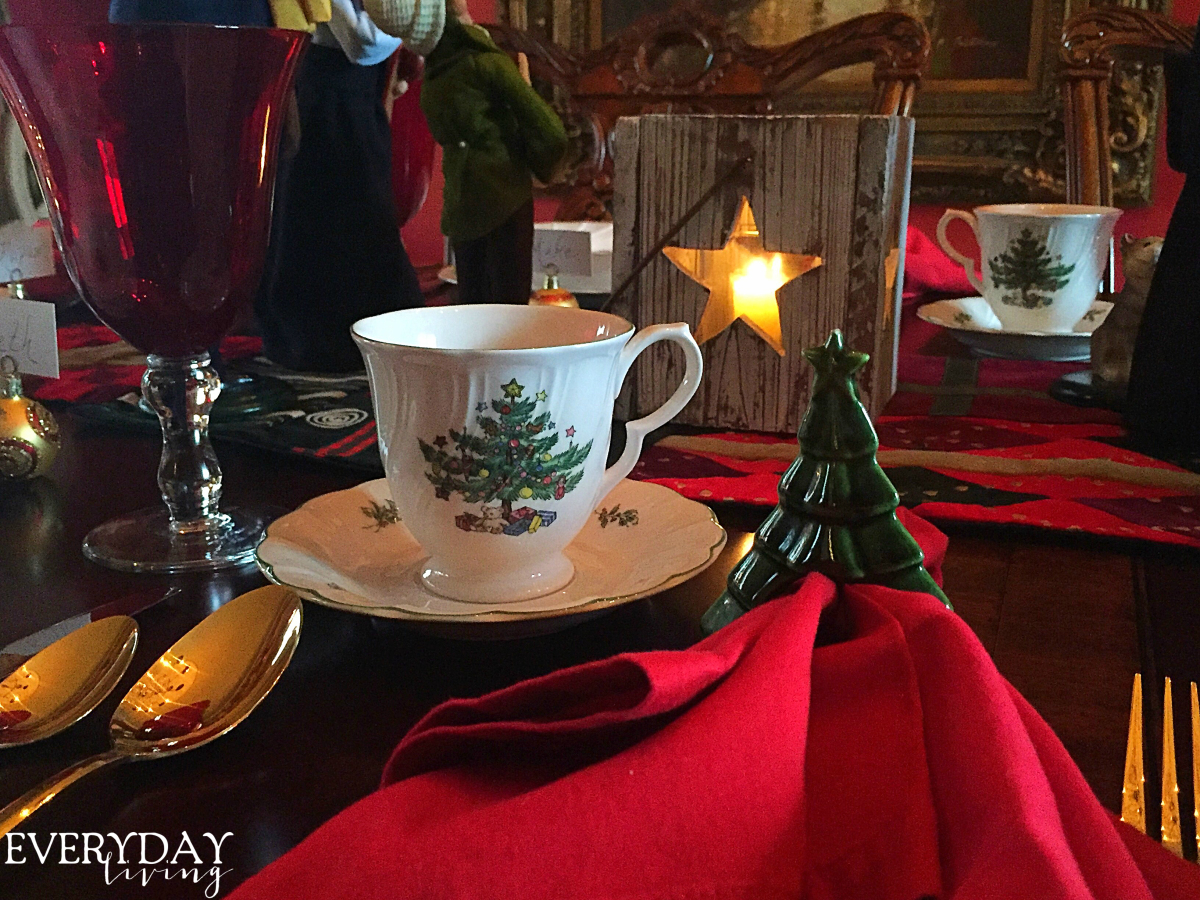 So many memories surround this tablescape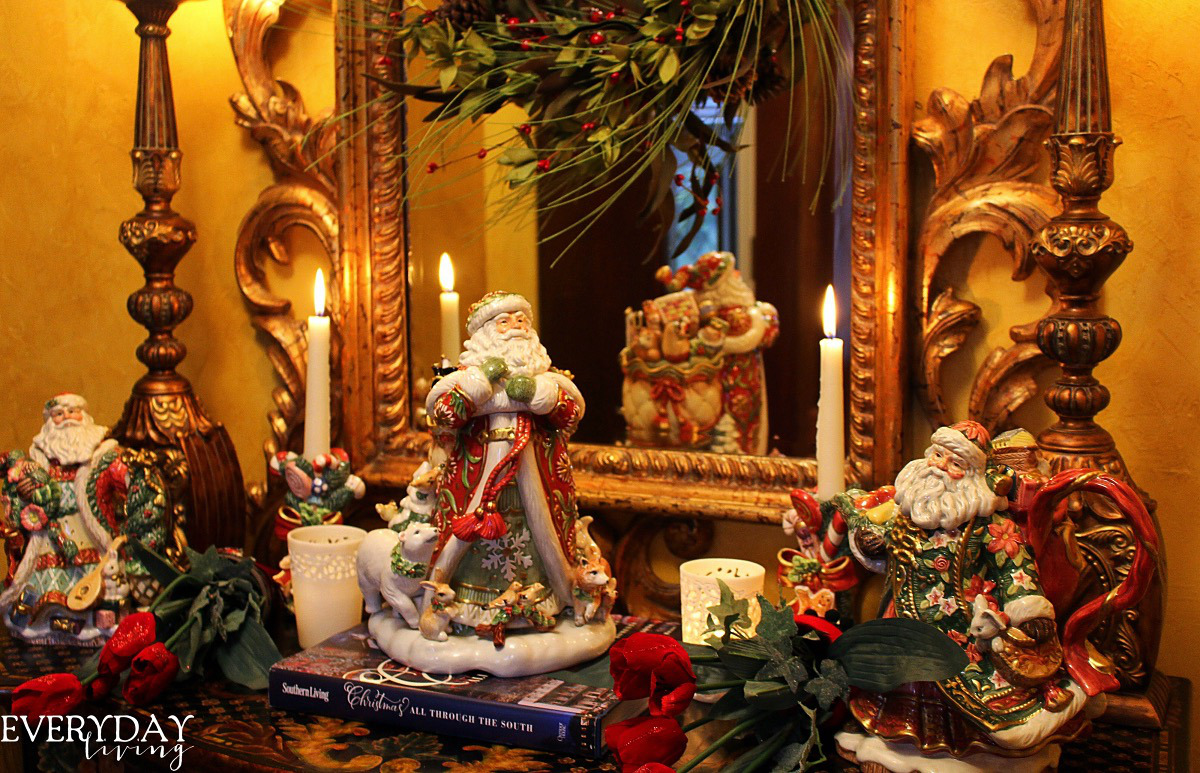 The foyer is decked out with Santas!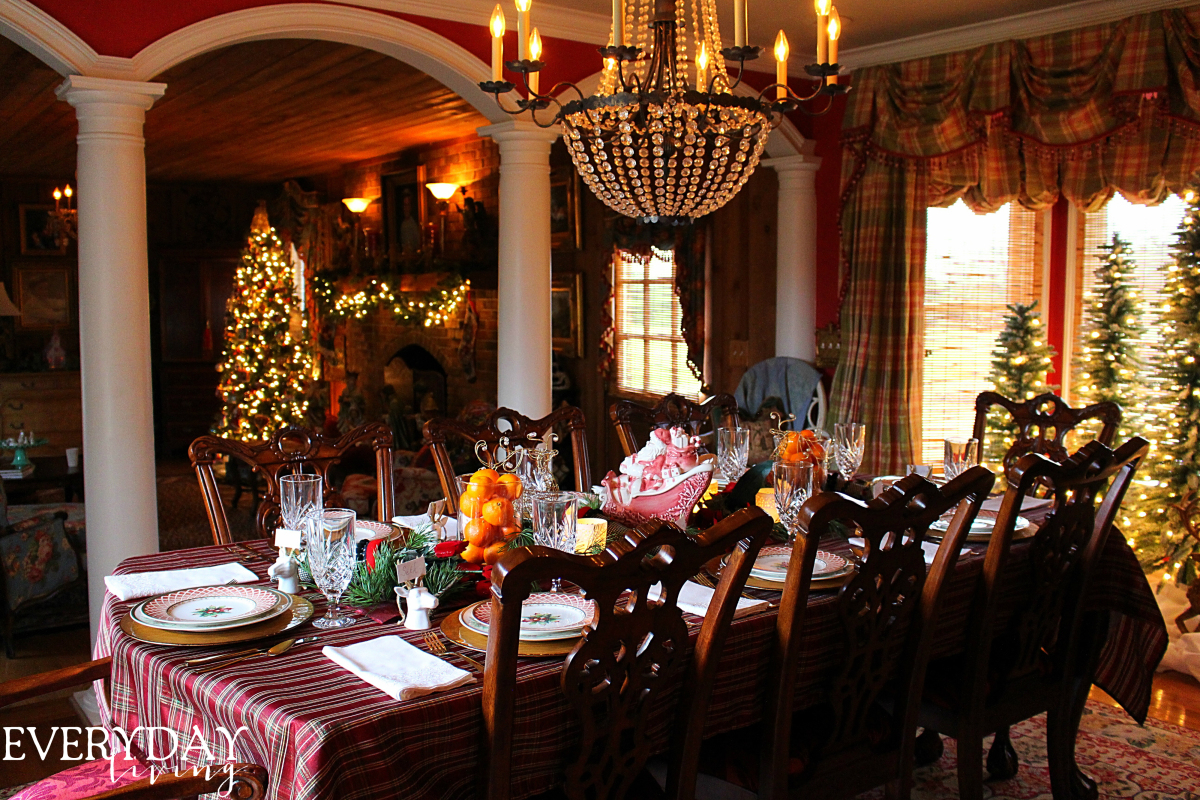 We wish you and yours a Merry Christmas!
 Linking with Pieced Pastimes, Silver Pennies, Life on Lakeshore Drive, Thoughts From Alice, Coastal Charm, My Uncommon Slice of Suburbia, Dwellings-Heart of Your Home, Savvy Southern Style, Ivy and Elephants, French Country Cottage, From My Front Porch To Yours, Stone Gable, Confessions of a Plate Addict, Worthing Court, Between Naps on the Porch, Cedar Hill Farmhouse, A Stroll Thru Life, The Charm of Home, Cornerstone Confessions, A Delightsome Life, Imparting Grace, Posed Perfection, Katherines Corner, Rooted In Thyme, Share Your Cup, The Enchanting Rose, 21 Rosemary Lane, Northern Nesting, Cozy Little House, Rattlebridge Farm, Rustic & Refined