"I give thanks to you, O Lord my God, with my whole heart,
and I will glorify your name forever."
‭‭Psalm‬ ‭86:12‬ ‭
Have you started decorating for Christmas yet? We are in the beginning stages here at the Richardson home, expecting to finish within the next week or so! Christmas decorating can be so much fun, yet so overwhelming at the same time…because the possibilities are endless! I love to walk into someone's home and see their style incorporated in with the garland and tinsel! But do you decorate your bedroom for the holiday? It can be as simple as a new pillow or as over-the-top as the ones we will take a look at today!
Do you remember my post "…A Long Winter's Nap…" ? It has been one of my most viewed posts, so apparently bedroom decorating for Christmas is pretty popular! As I was looking around, I found a few more that are so cozy and festive…let's take a peak!

*


*


But today, you're in for a real treat! We will re-visit the Caroline House to take a look at one of the most beautiful Christmas bedrooms I have ever seen! All of the details, French furnishings, and flowers…oh my! It is a Christmas dream! Grab a cup of coffee, find a comfortable chair, and get ready for a visual feast!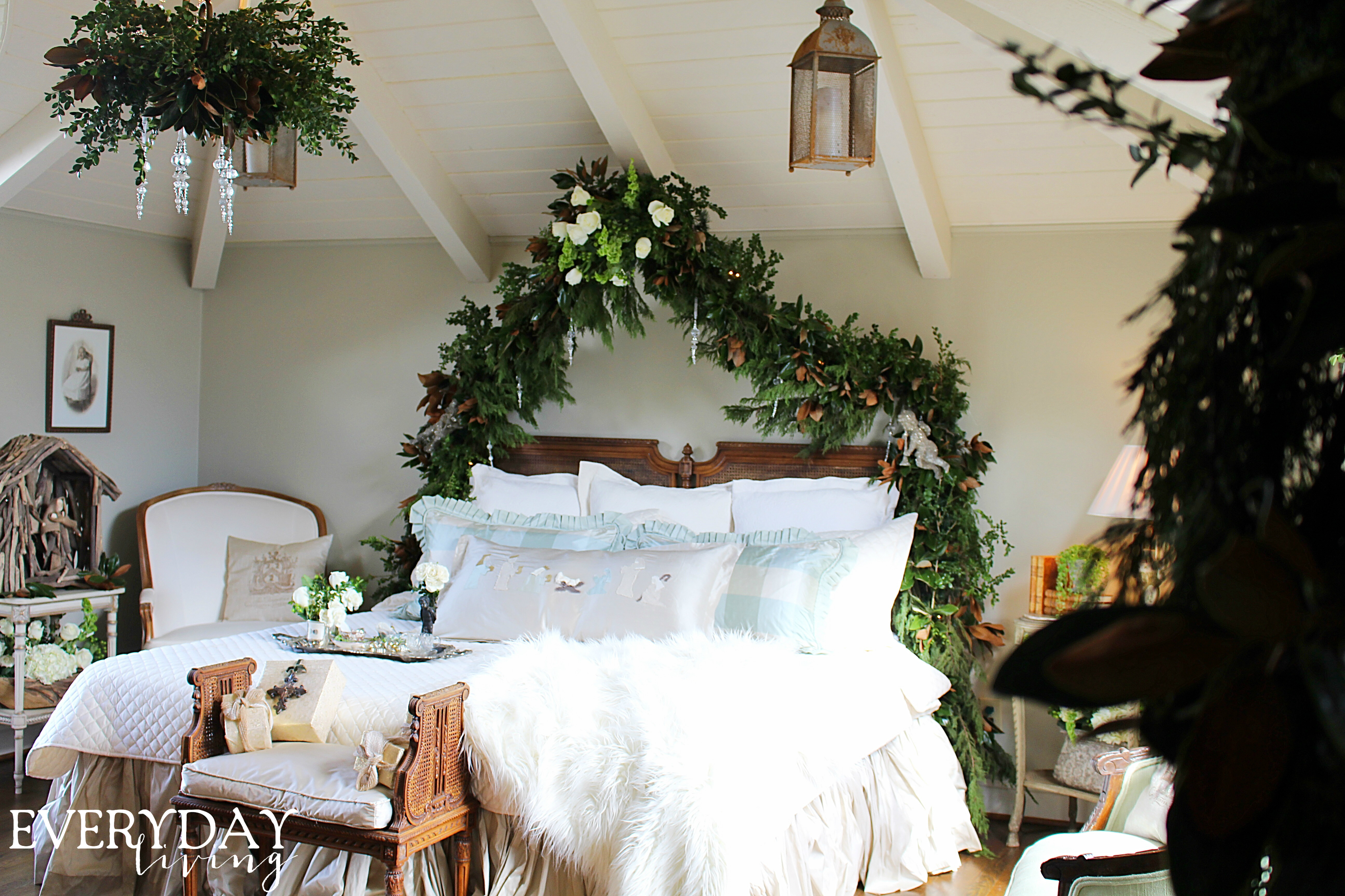 Wow!!!… my first thought as I entered the master bedroom!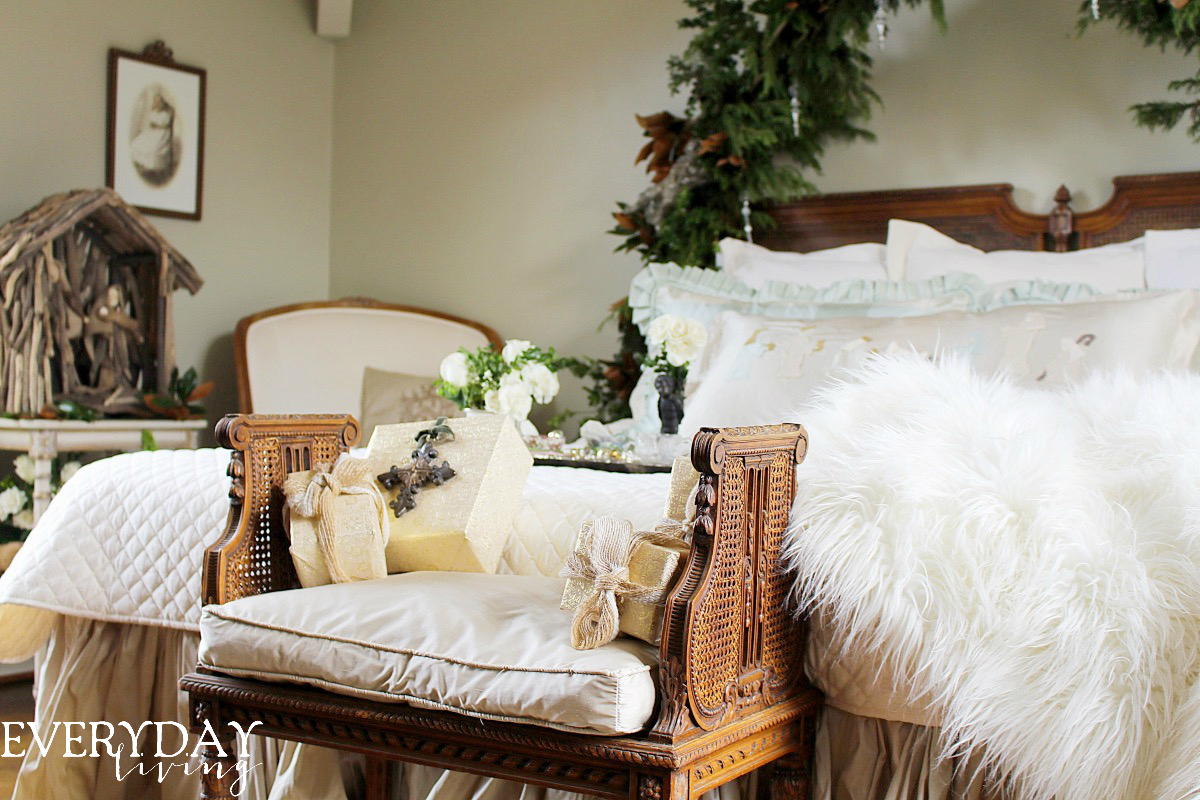 So many textures…which I love!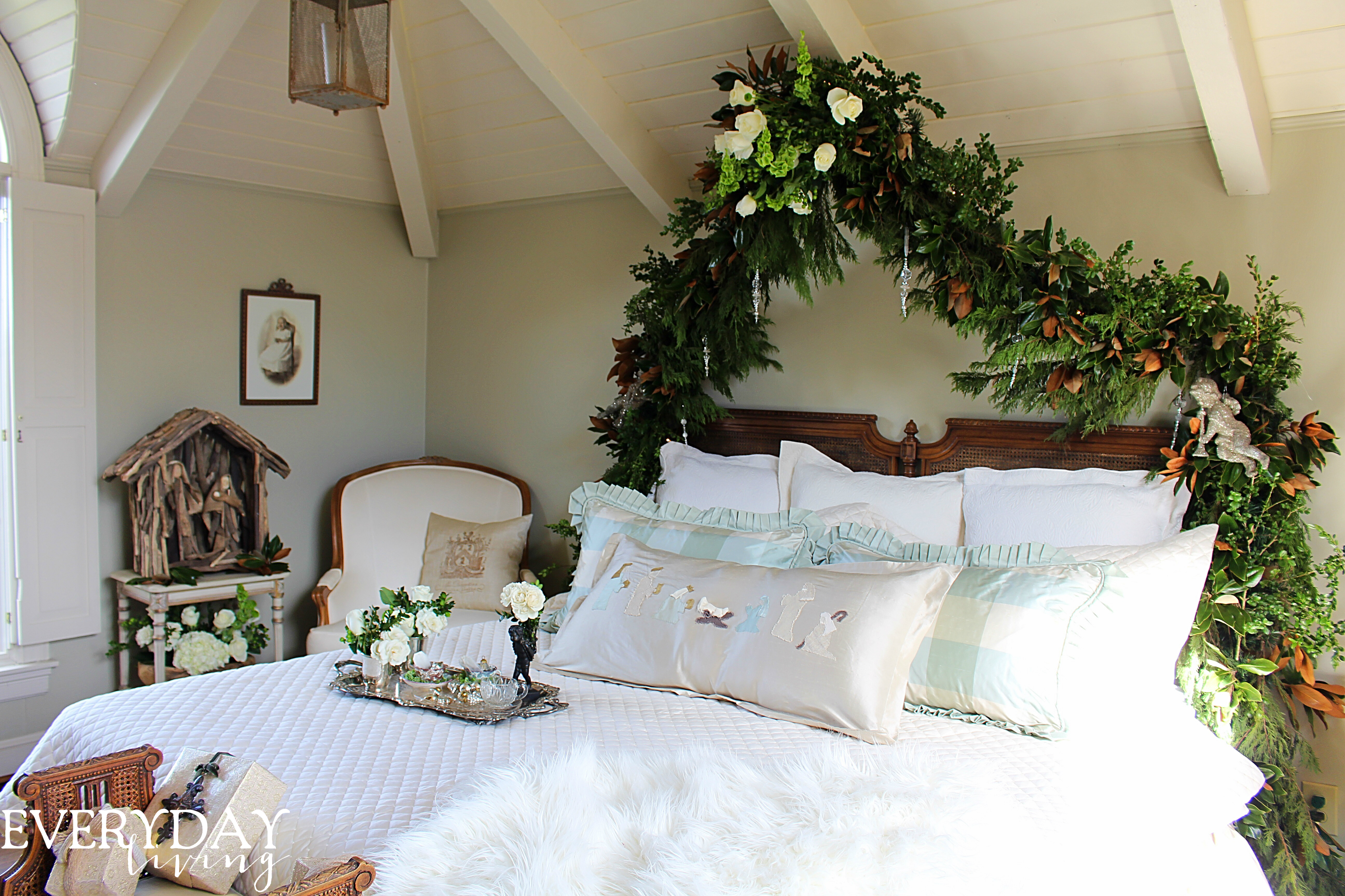 A rustic crèche sits on a small table next to a French chair!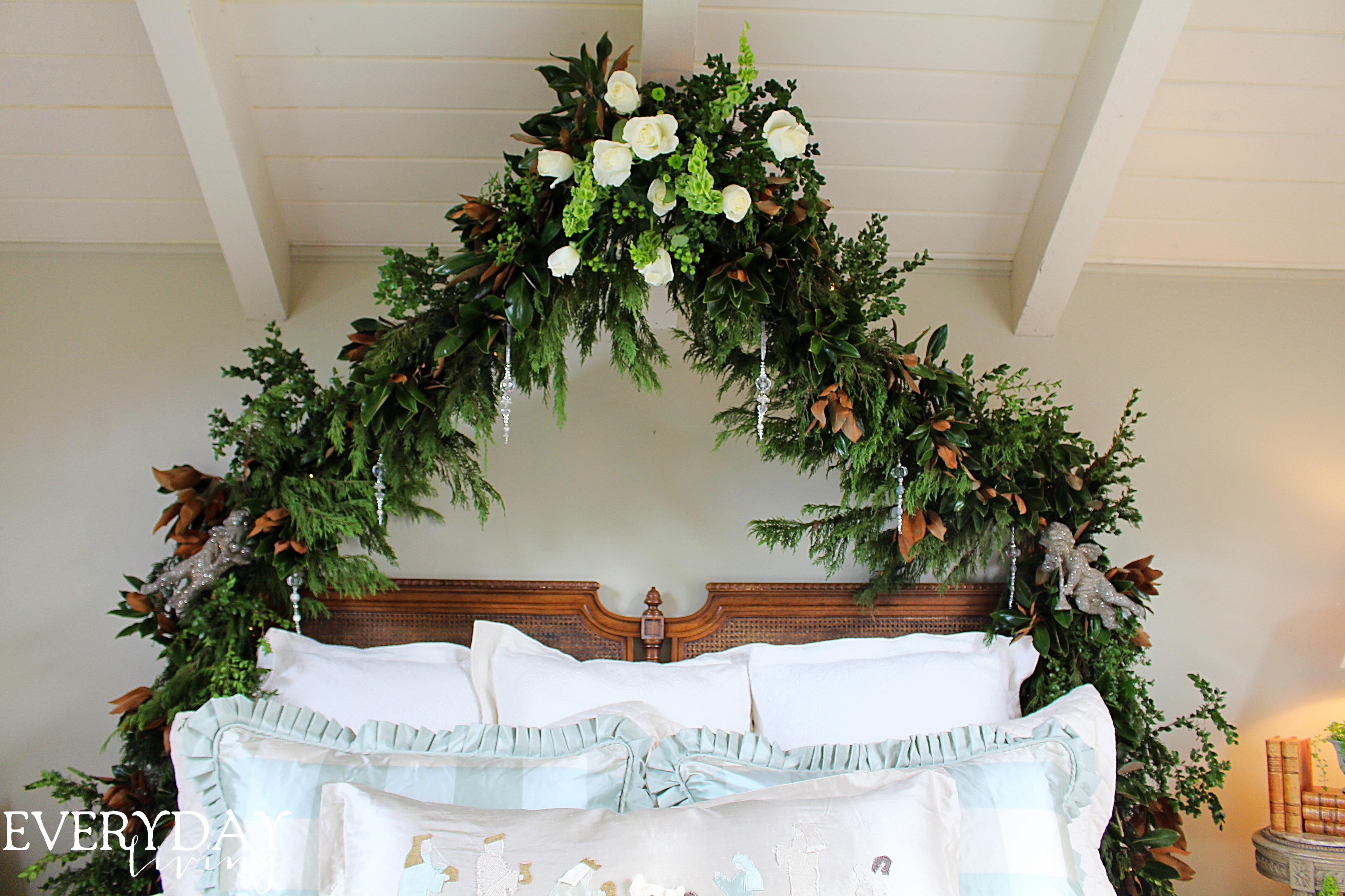 The fresh greenery and flowers canopied over the bed is rustic and romantic!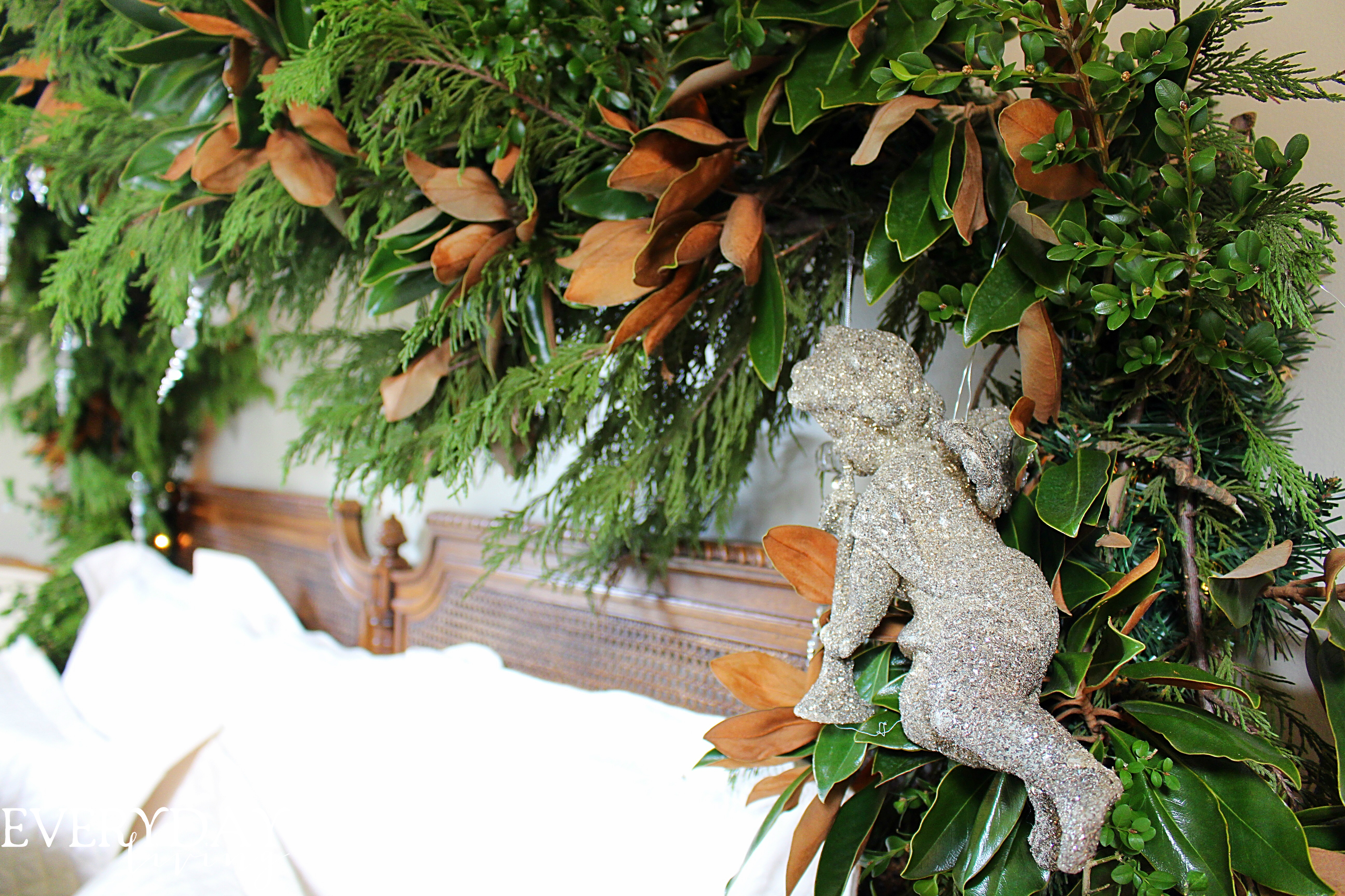 *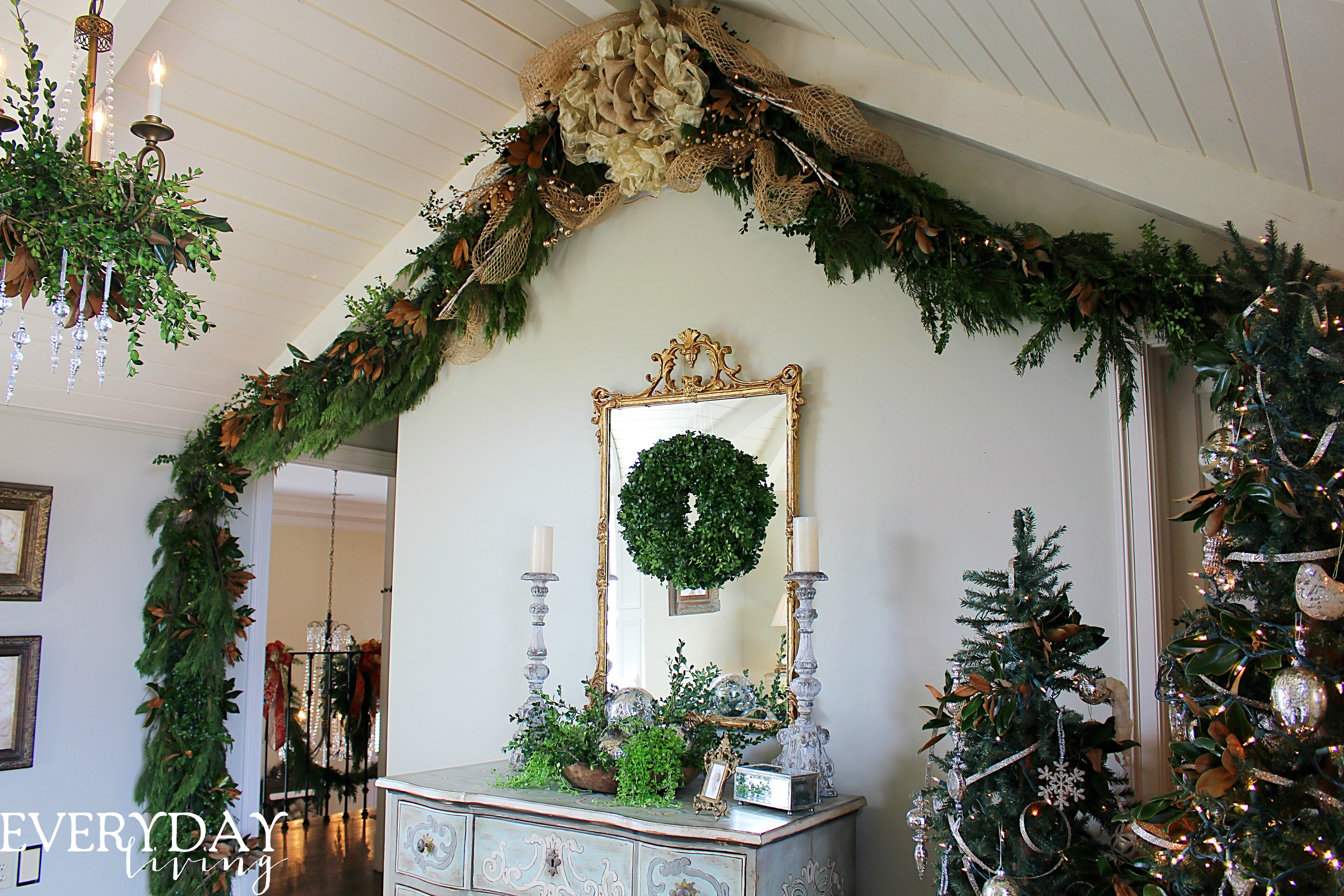 Opposite the bed, fresh greenery is swagged from wall to wall!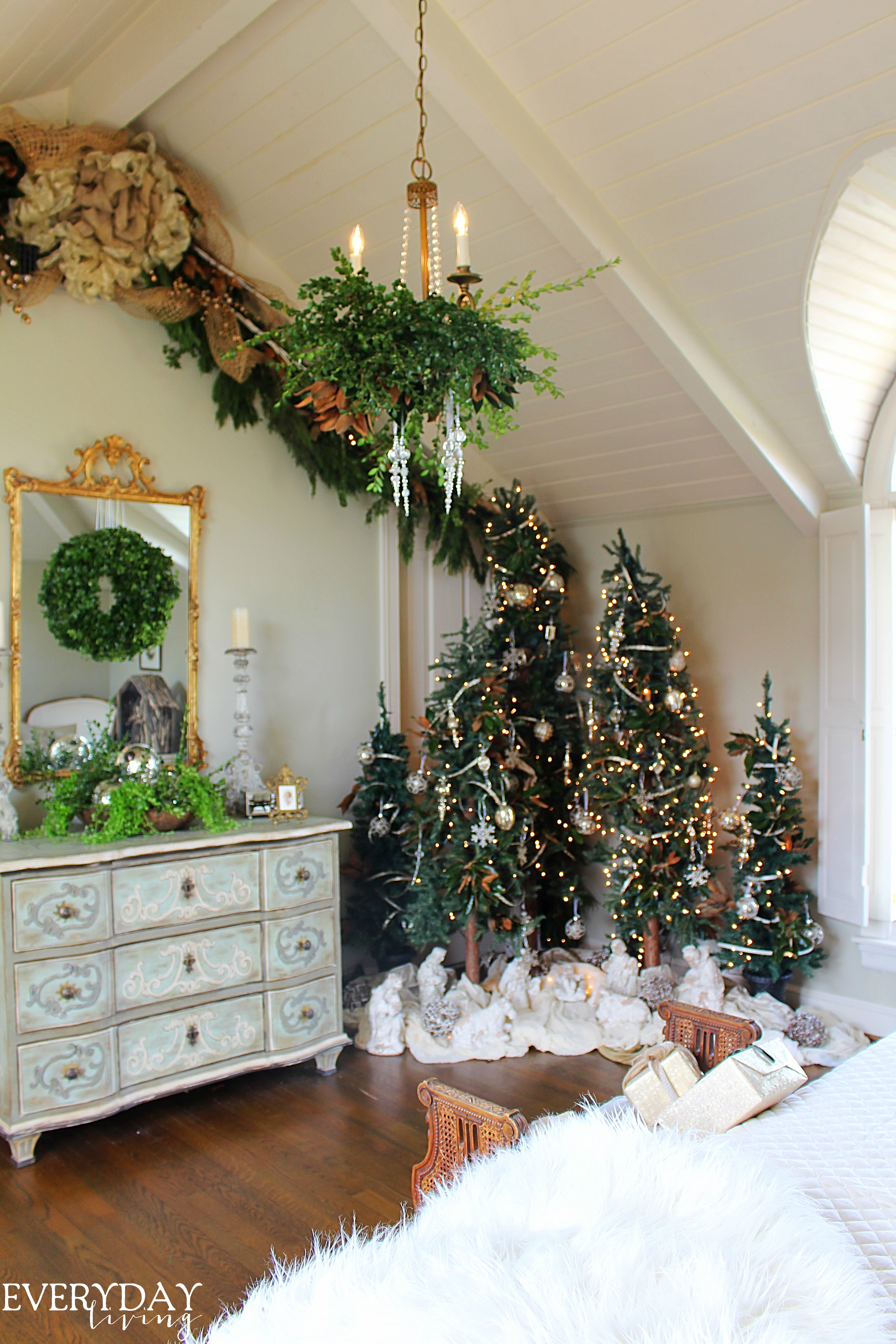 Five slim trees fill the corner! The chandelier is also dressed in greenery!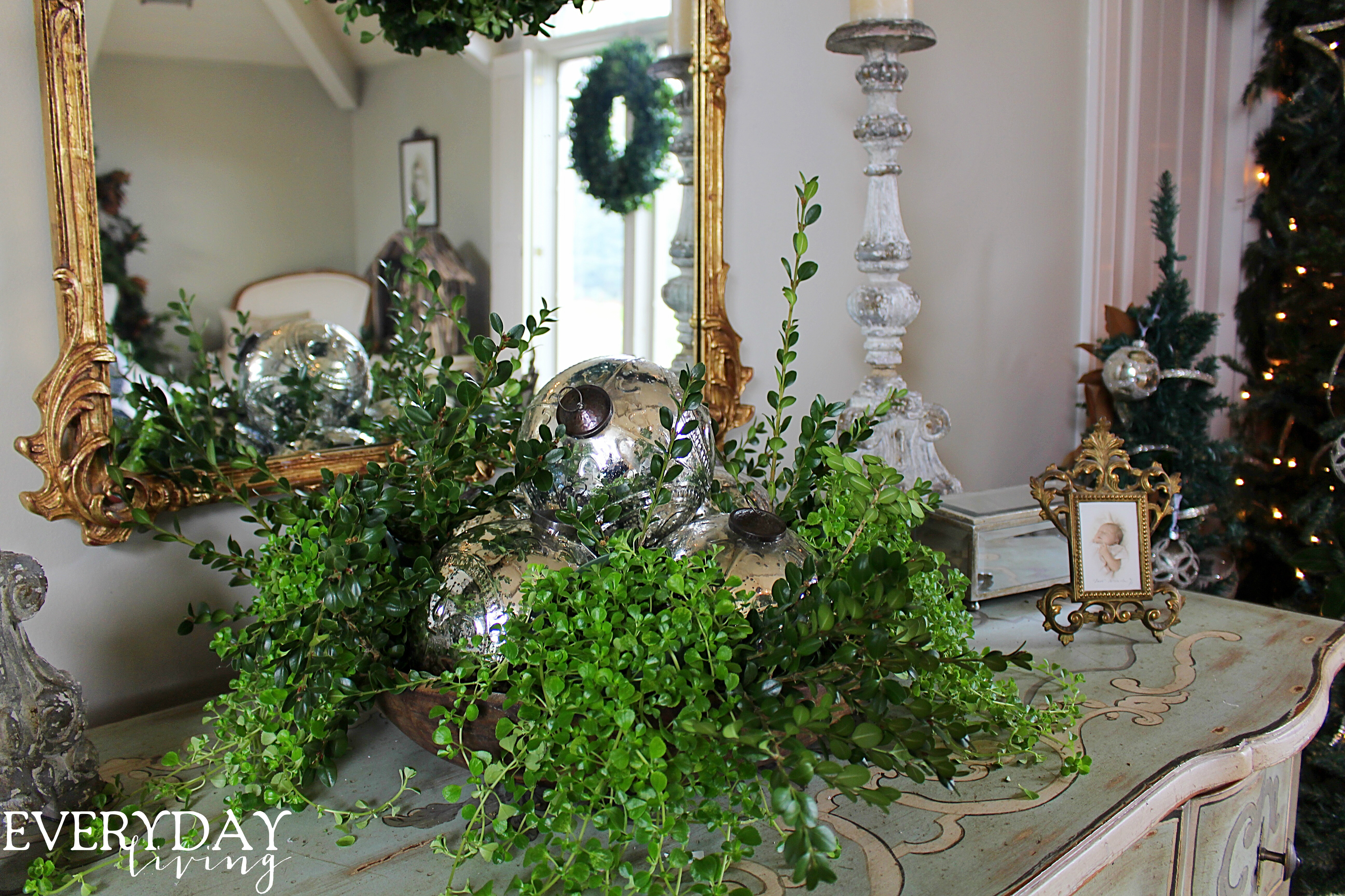 *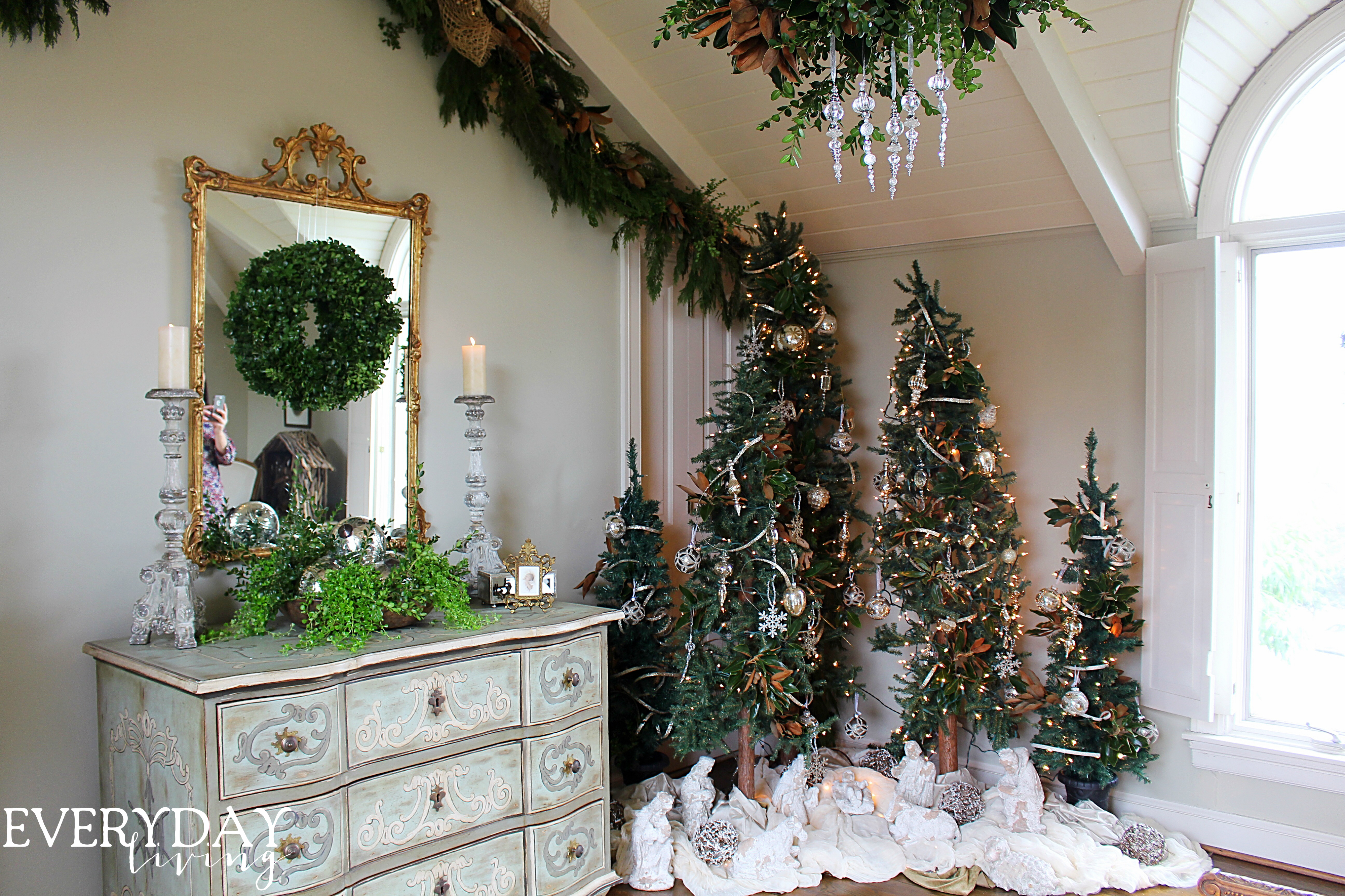 A beautiful painted chest and gold mirror are decked out for Christmas! A porcelain nativity sits under the trees!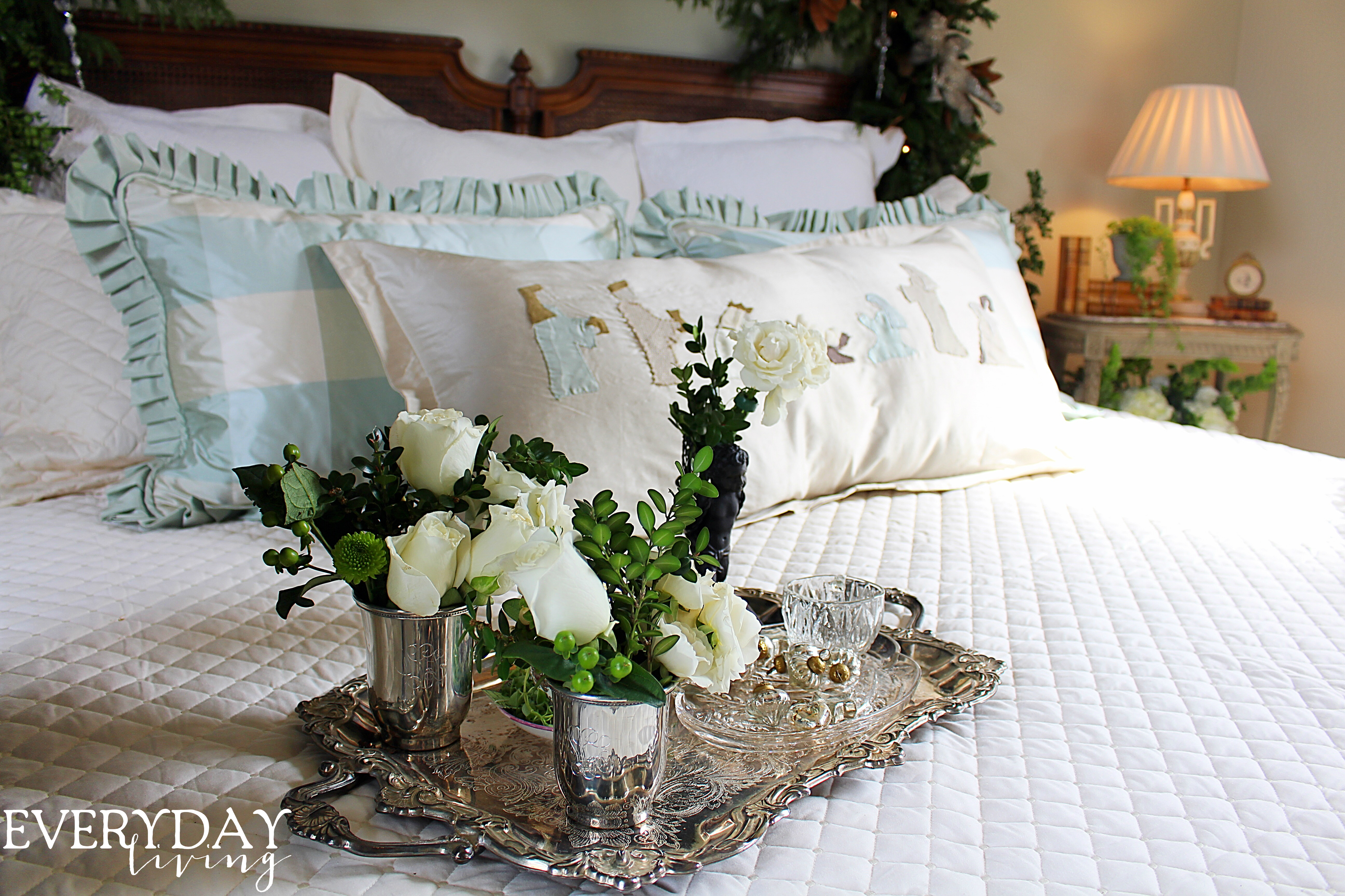 A silver tray is filled with vases of white roses!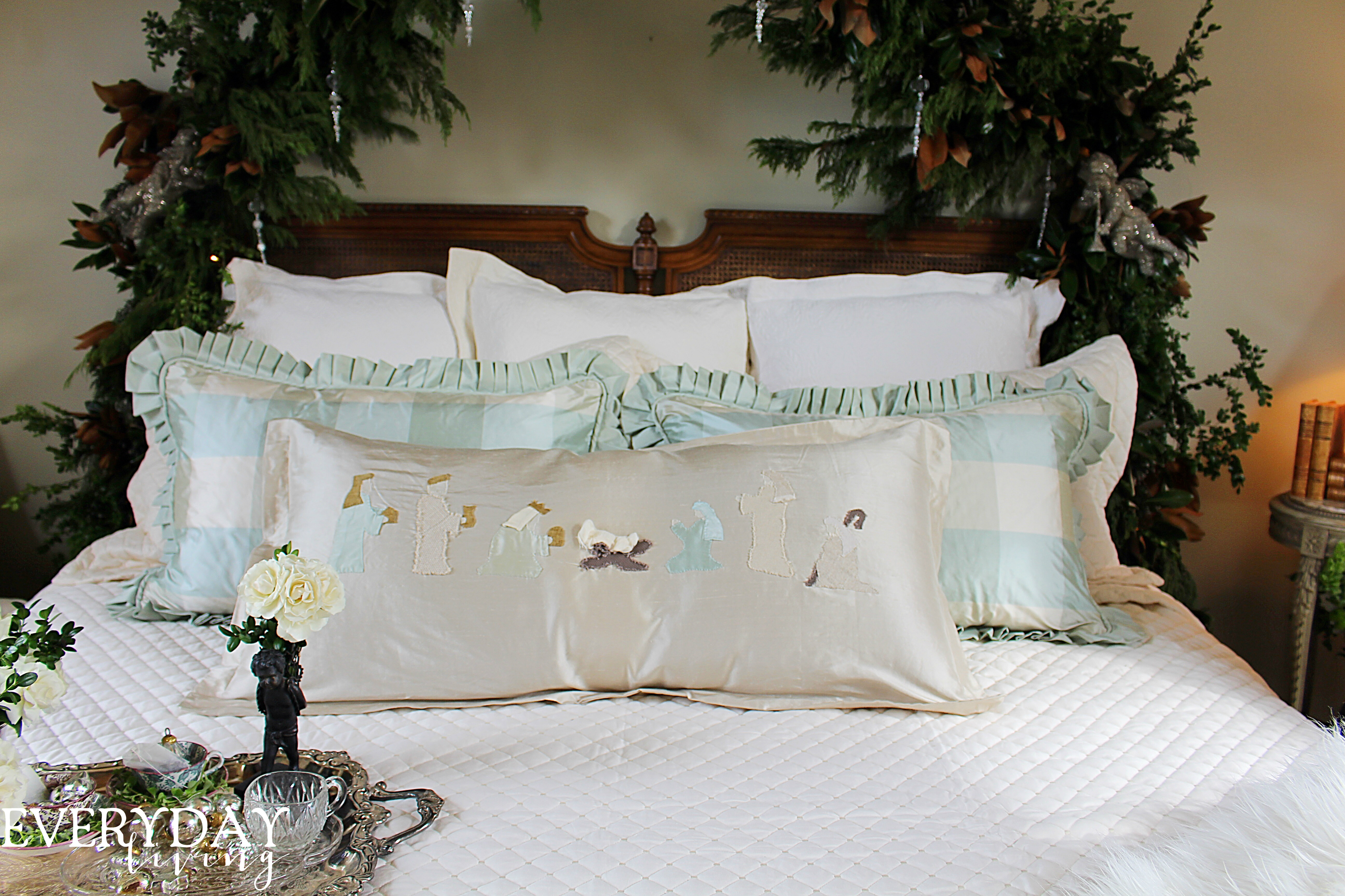 *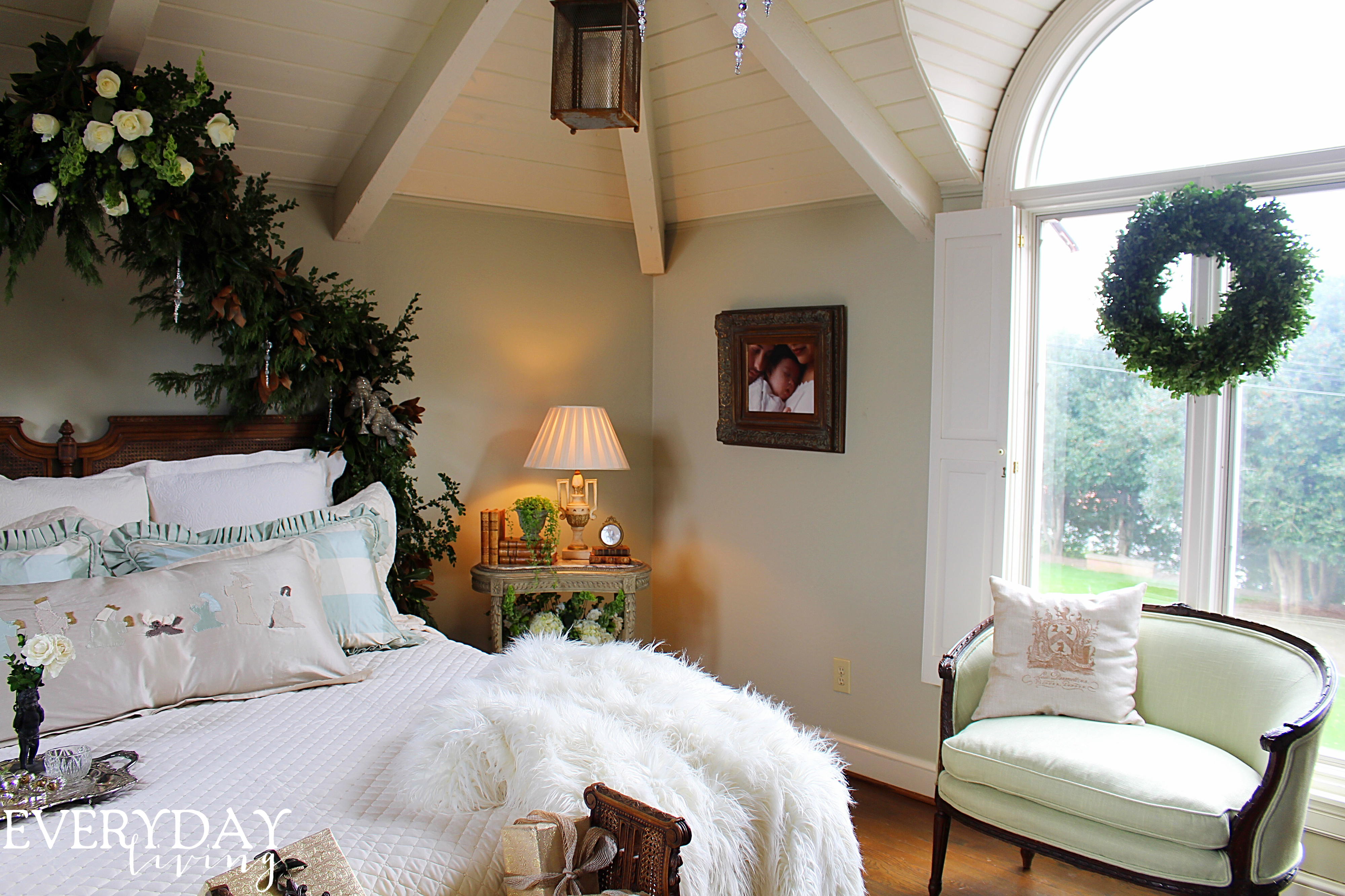 *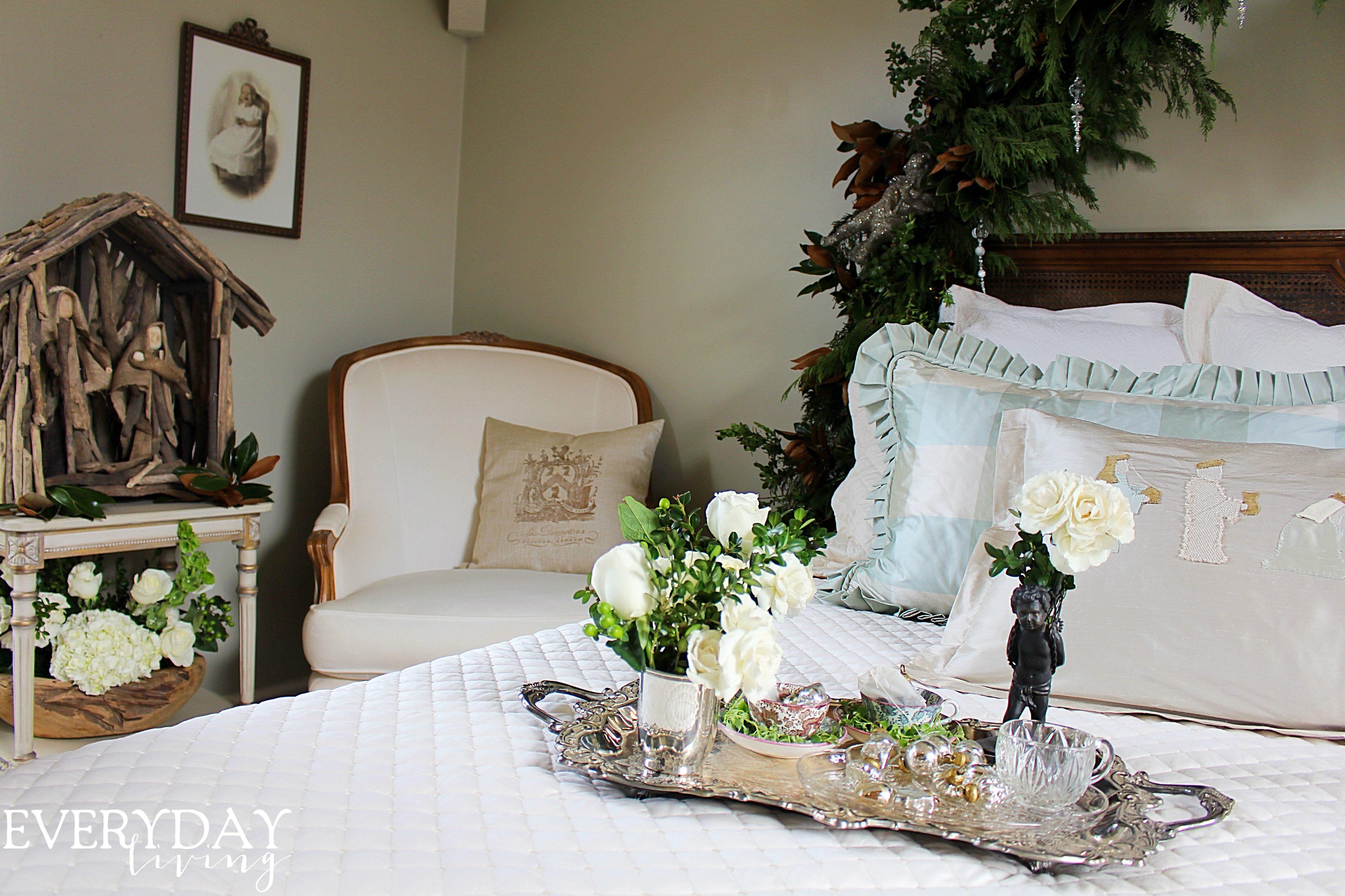 *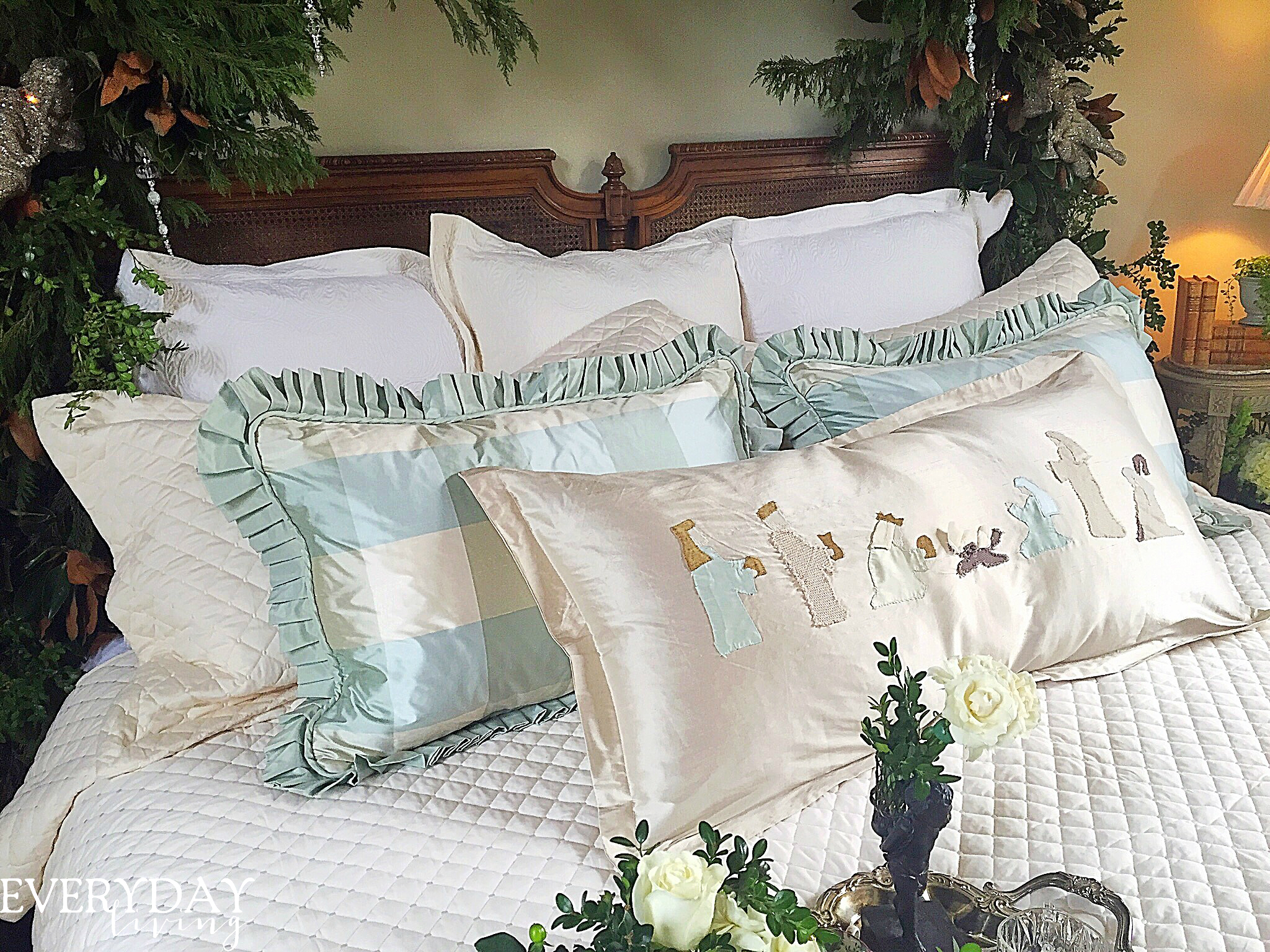 The silk pillow with the appliquéd nativity is the piece de resistance!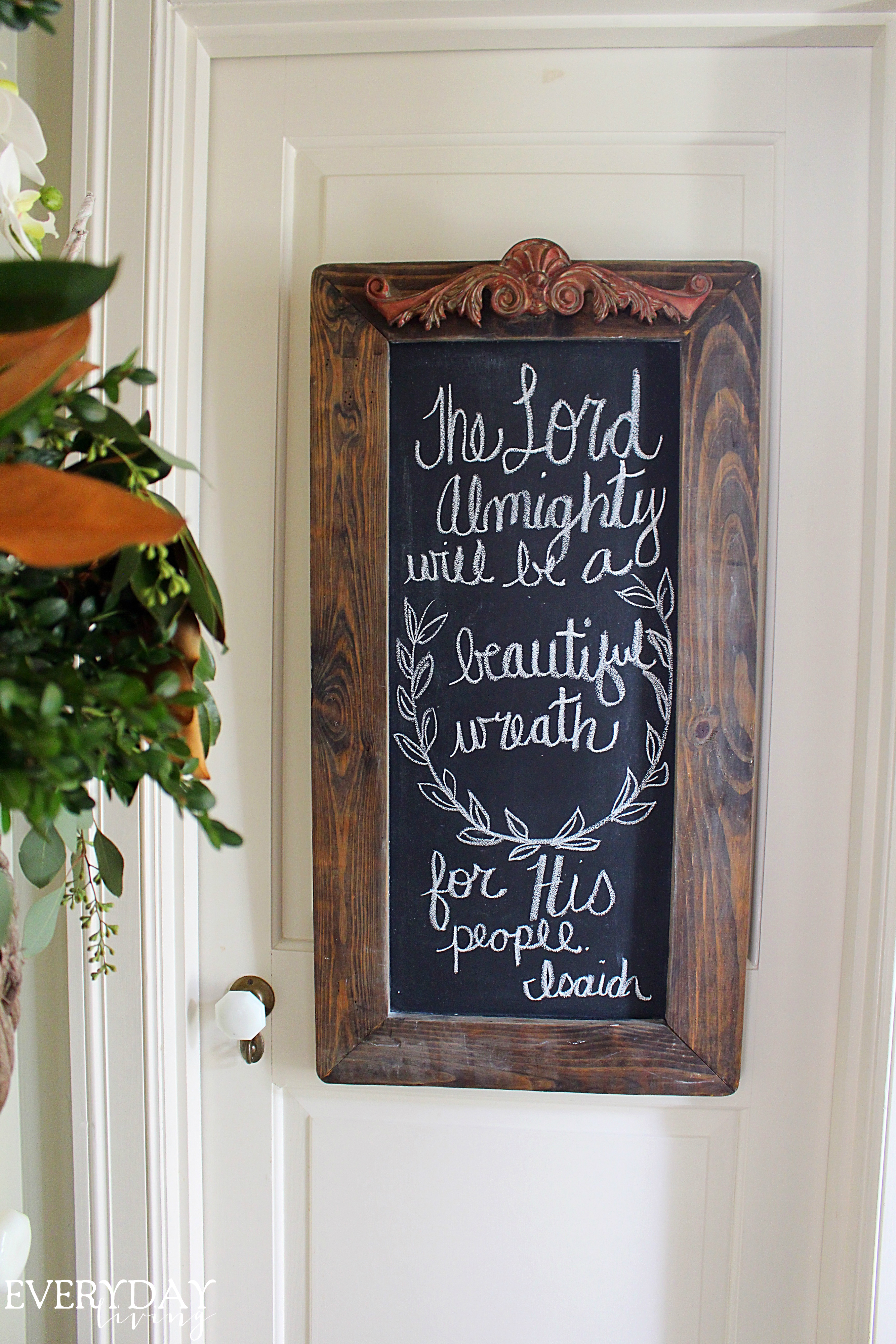 Chalk art welcomes you into the suite!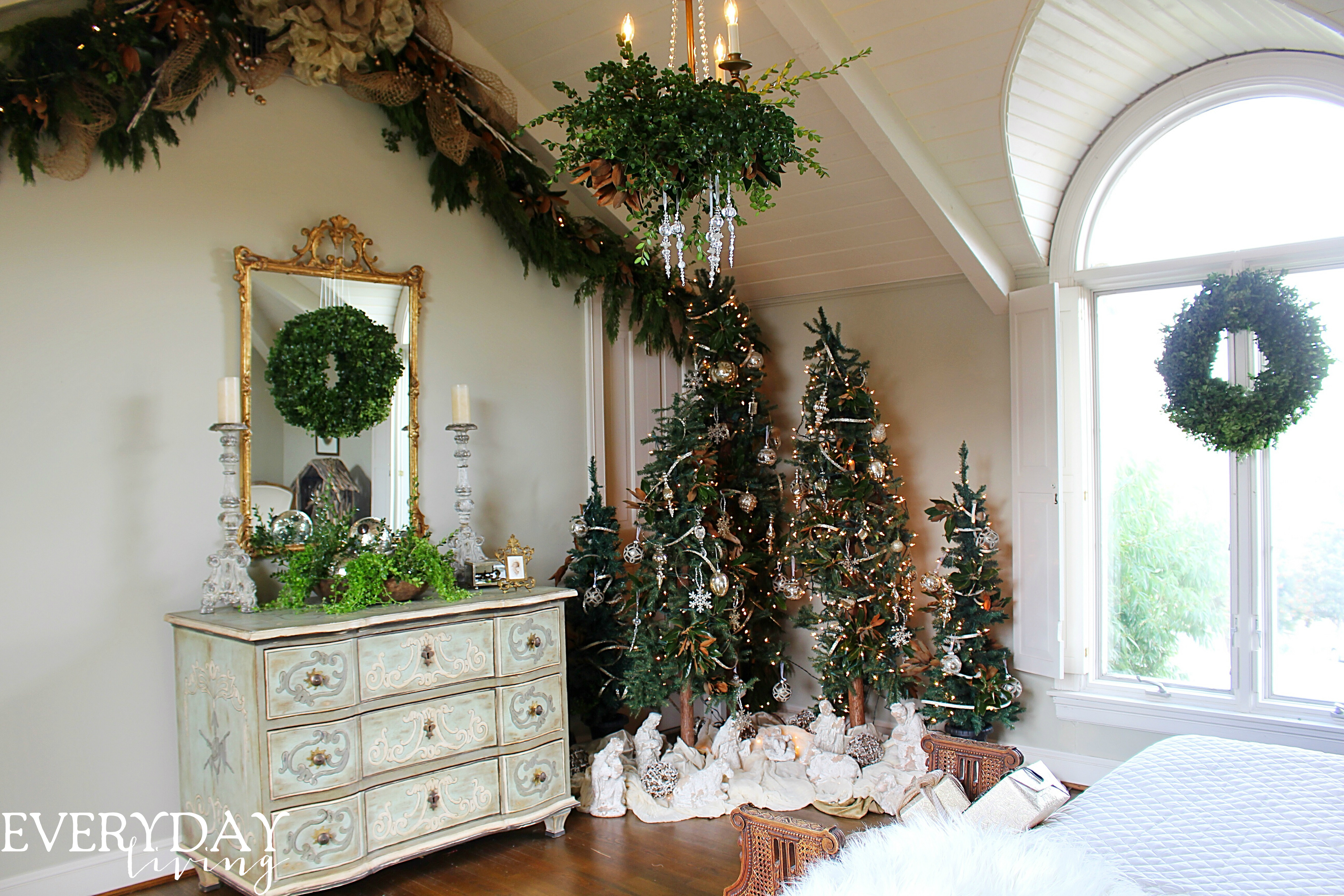 *

What about you…do you add Christmas to your bedroom? Is it a simple pillow or do you go all out?