"Trust in the Lord with all your heart, and do not lean on your own understanding.
In all your ways acknowledge him, and he will make straight your paths"
‭Proverbs‬ ‭3‬:‭5-6‬ 
Butch and I first visited Rome, Italy in the autumn of 2004.  Let me say, Rome, referred to as "The Eternal City", did not disappoint.  It's history spans more than two and a half thousand years!  Amazing is such an understatement in describing its sites:  the Roman Forum, Colosseum, Sistine Chapel, St. Peter's Basilica, etc.  And the food….beyond description!!!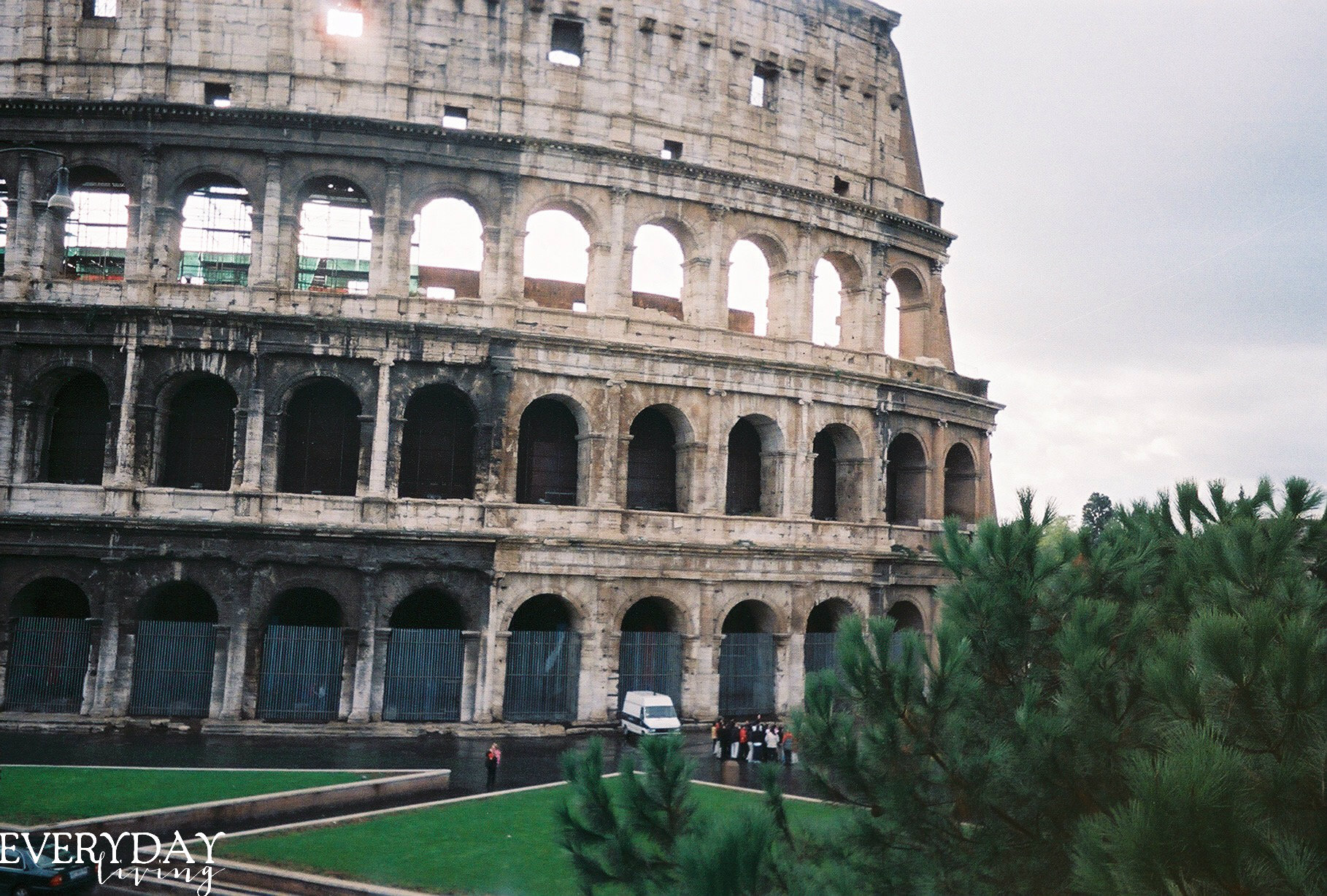 The Roman Colosseum is an iconic symbol and one of Rome's most popular tourist attractions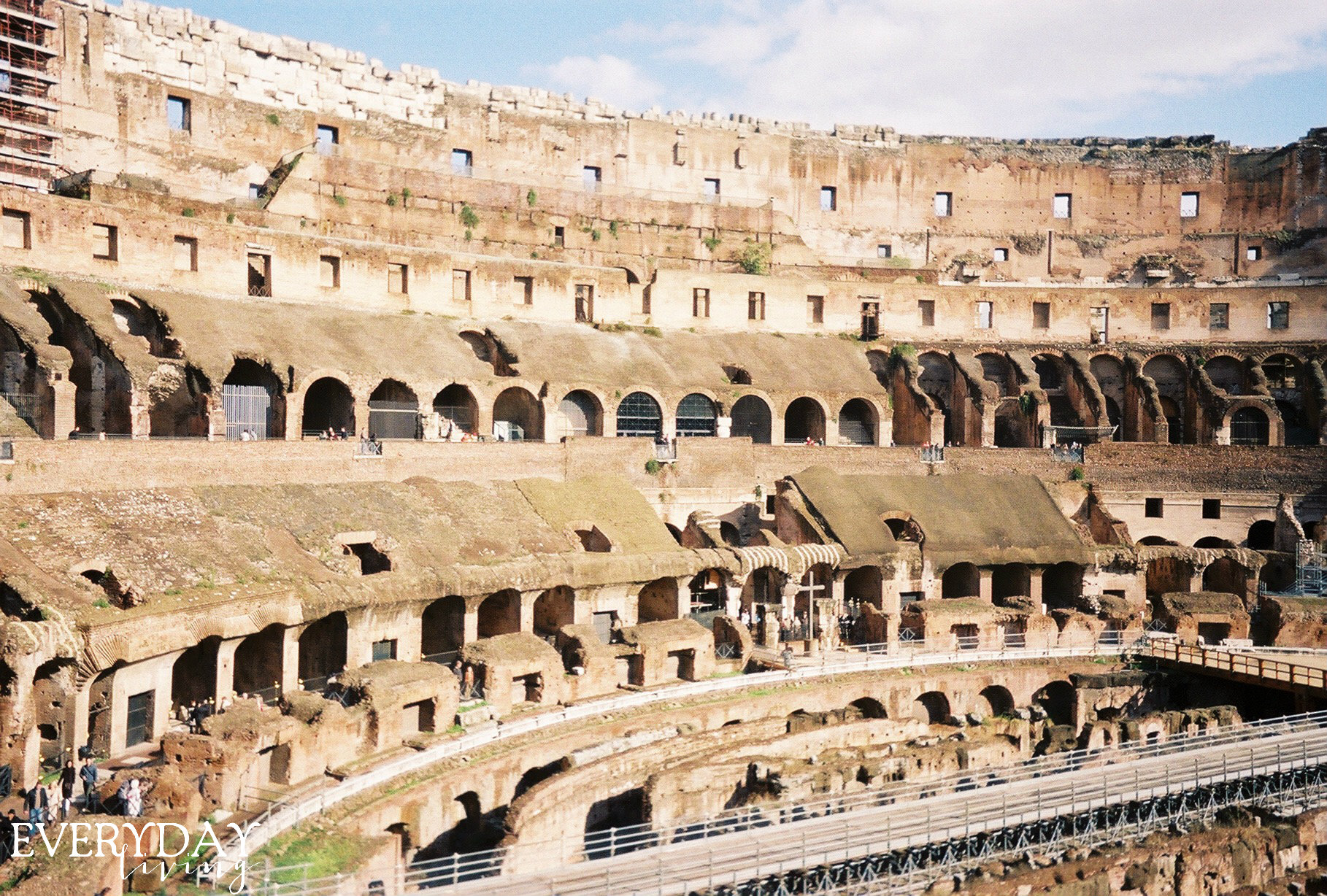 The Colosseum was completed in 80 AD and could hold, it is estimated, between 50,000 and 80,000 spectators and was used for gladiatorial contests and public spectacles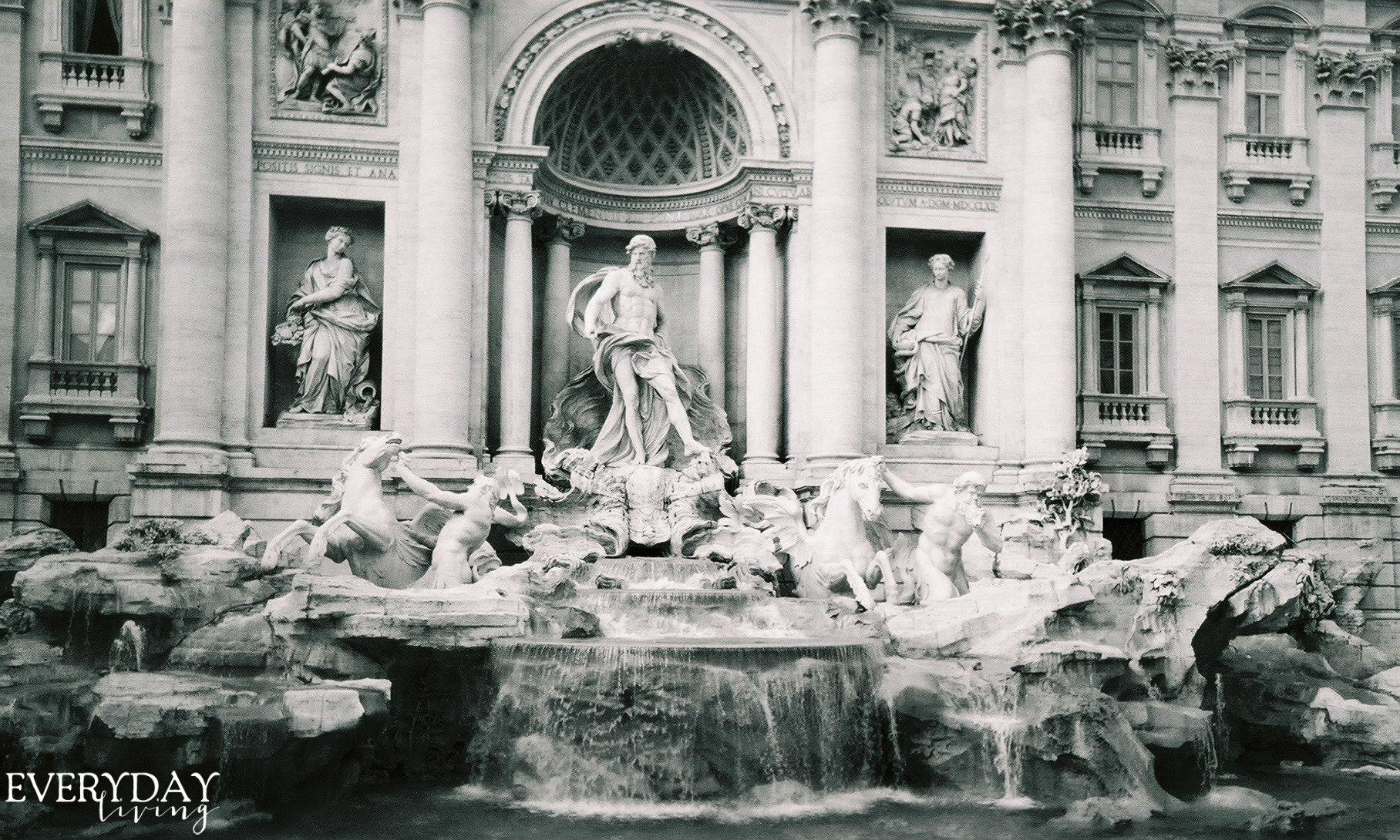 Trevi Fountain, completed in 1762, is one of the most famous fountains in the world!  An estimated 3,000 Euros are thrown into the fountain each day. That is 3,731 US dollars!  Coins are supposed to be thrown using the right hand over the left shoulder.  We had to follow tradition!
But…
…did you know that The South has it's very own Rome?  Katy and I had a girls' day out on Tuesday and headed over to Rome, Georgia.  And what a fun day–we enjoyed all things Rome!  From a cutesy coffee shop, to Berry College (where we spent the majority of the day), to a great local restaurant and bakery, to ending the day shopping at TJ MAXX, of course!
When we were in Rome, we did as Romans do!
Stay tuned because you know, Rome wasn't built in a day!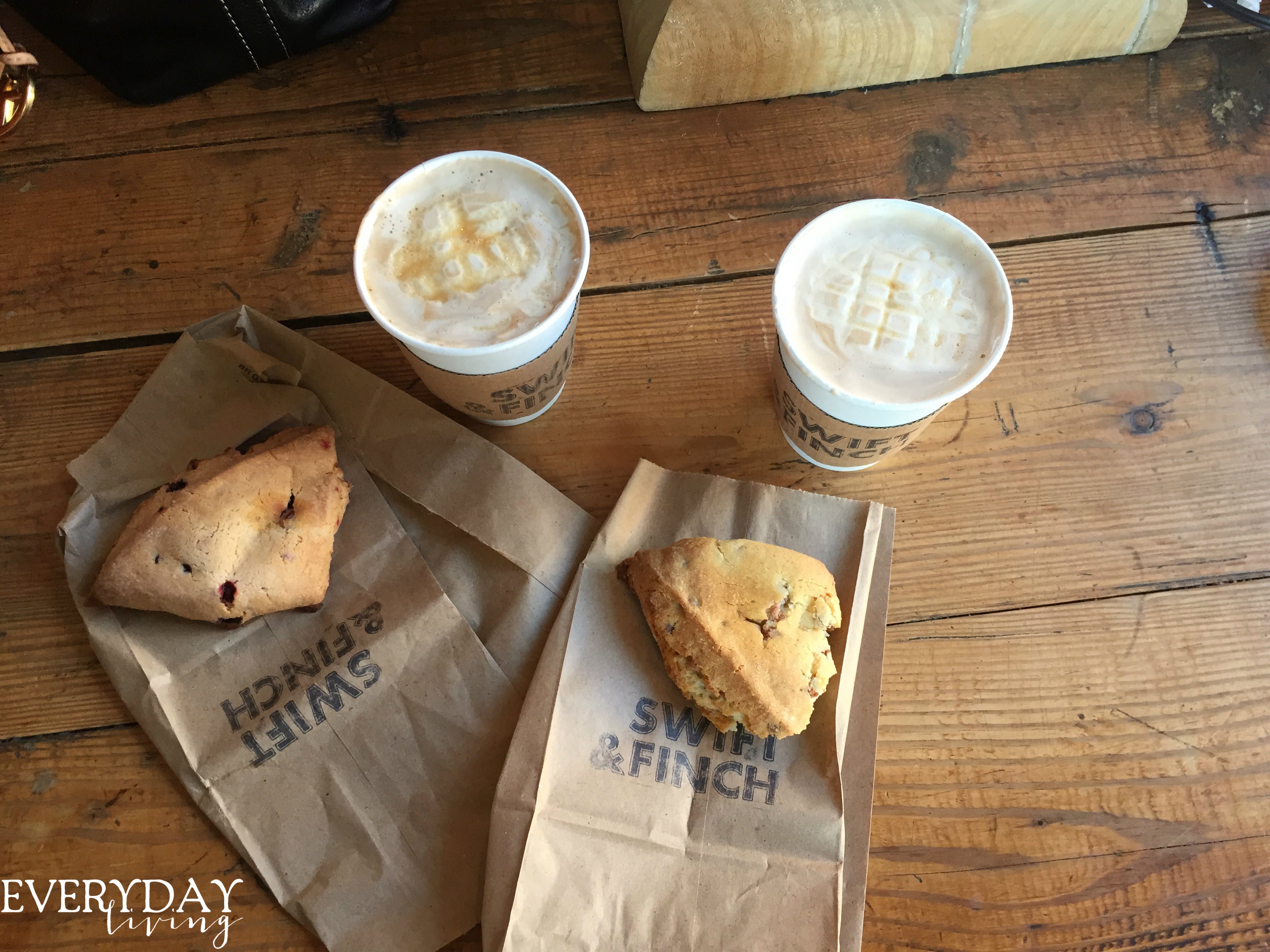 Started our girls' day out at the eclectic coffee shop, Swift & Finch, with scones and salted caramel lattes!
Loved their American flag proudly displayed on Veterans Day!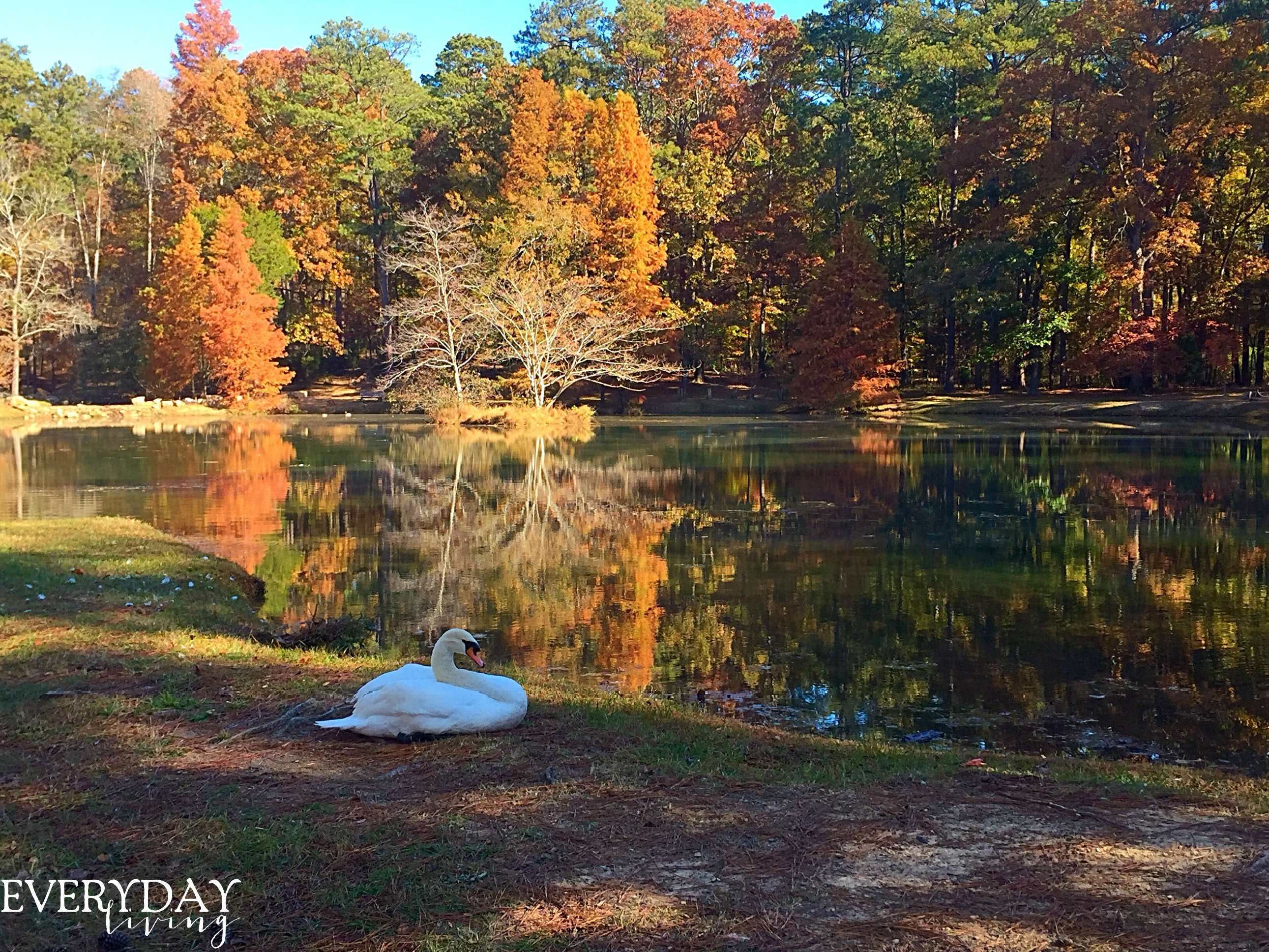 Swan Lake on the 26,000 acre campus of Berry College!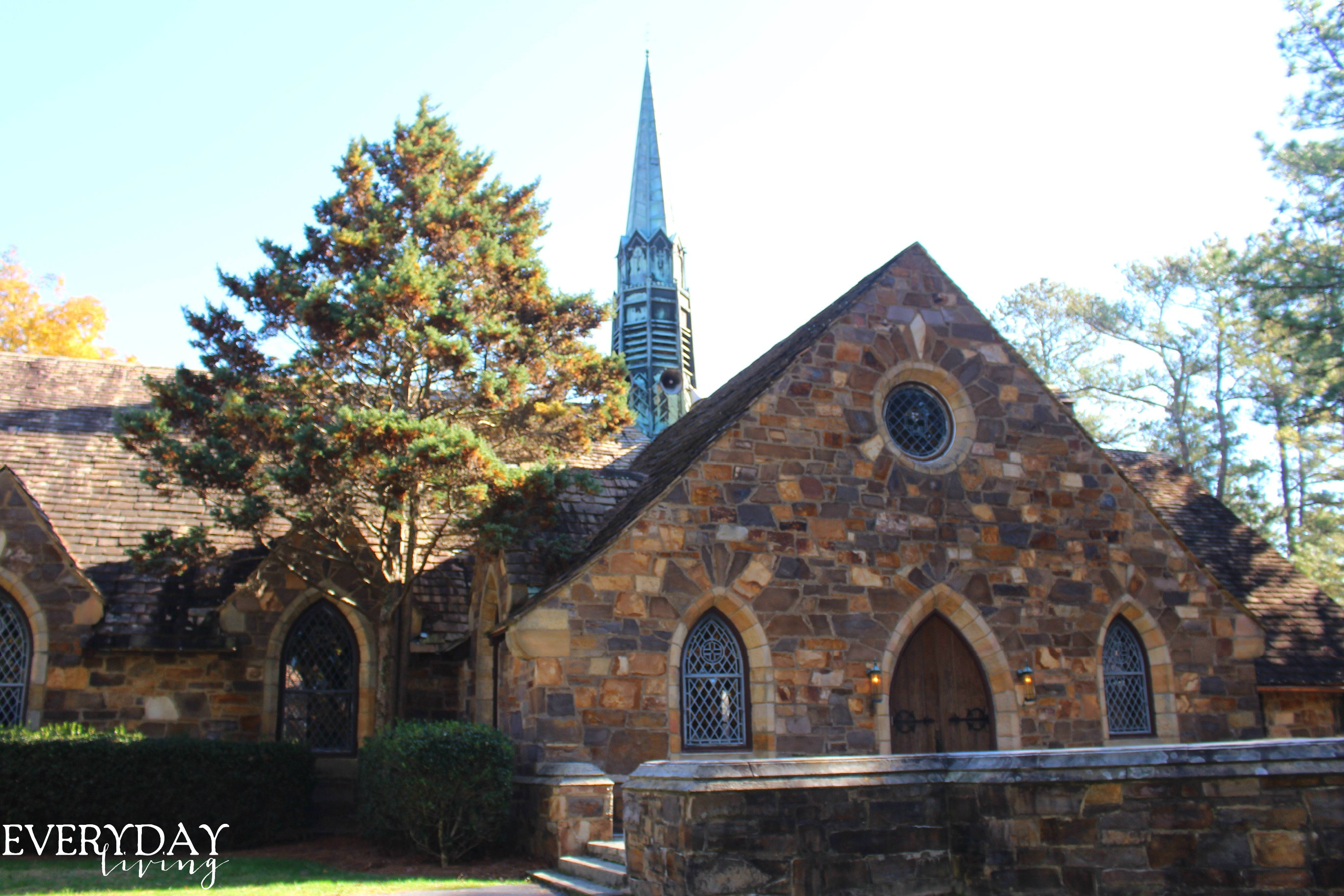 Frost Memorial Chapel was built by students in 1937 and features leaded glass windows and a slate roof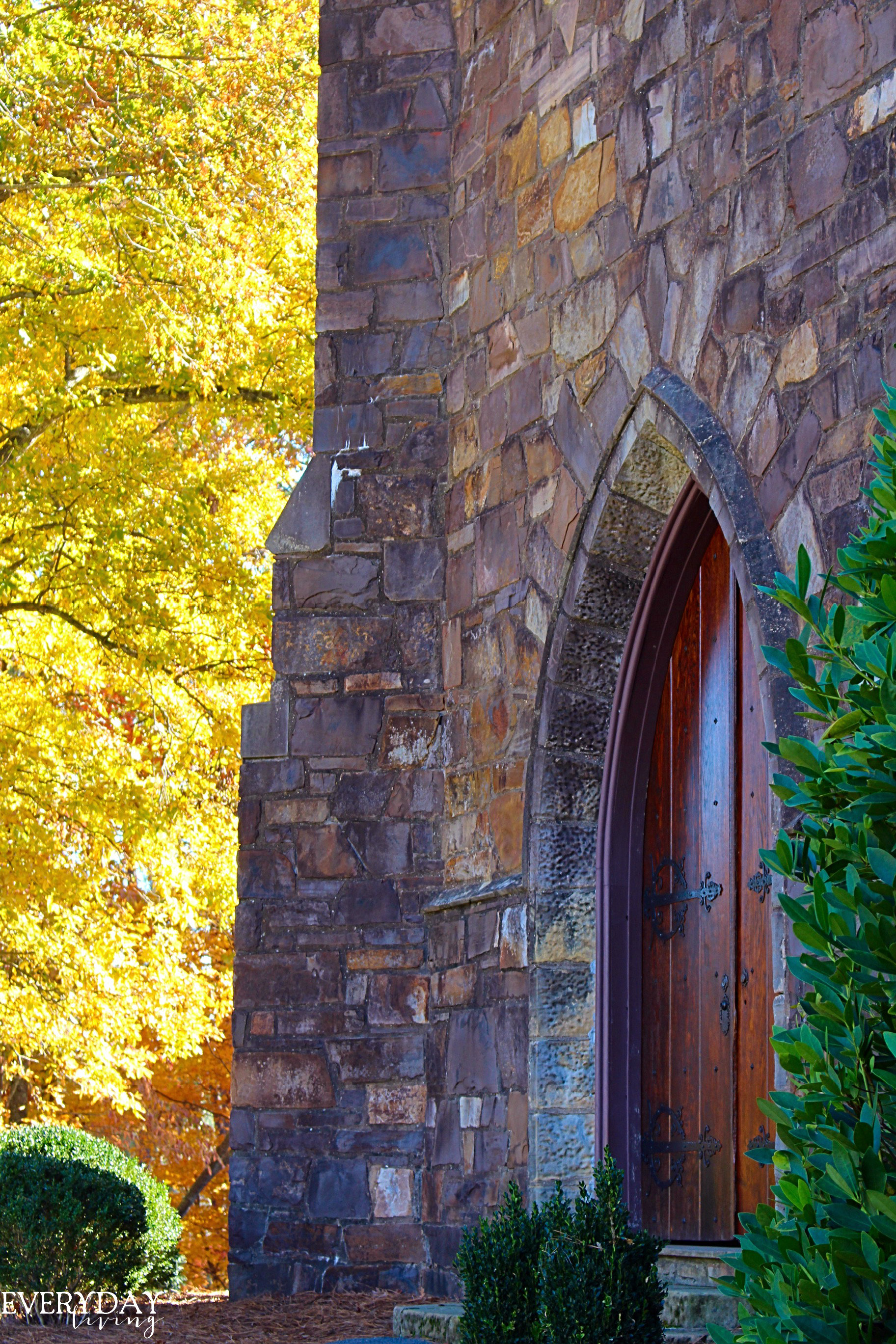 The trees surrounding the chapel were at their peak on this most perfect autumn day!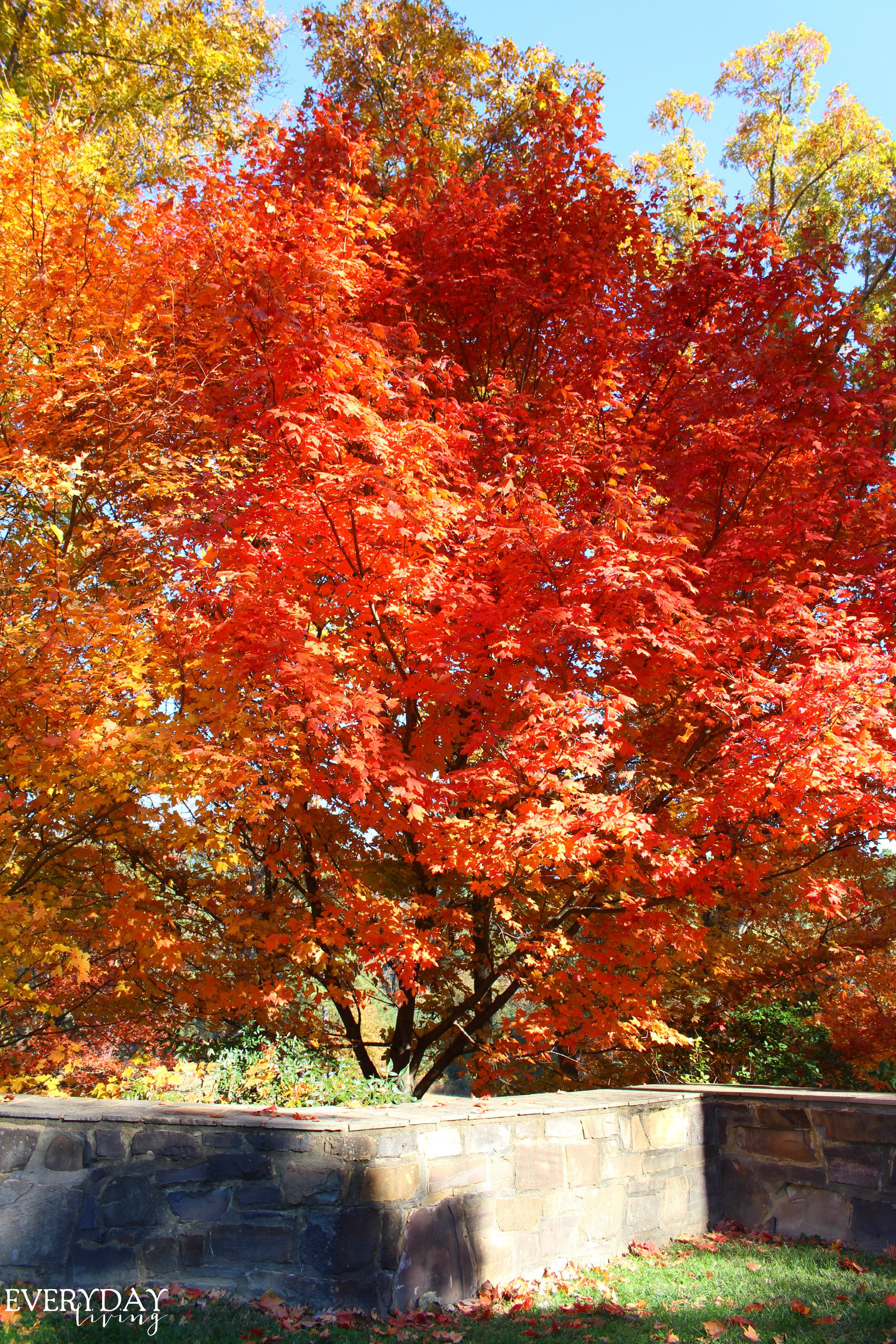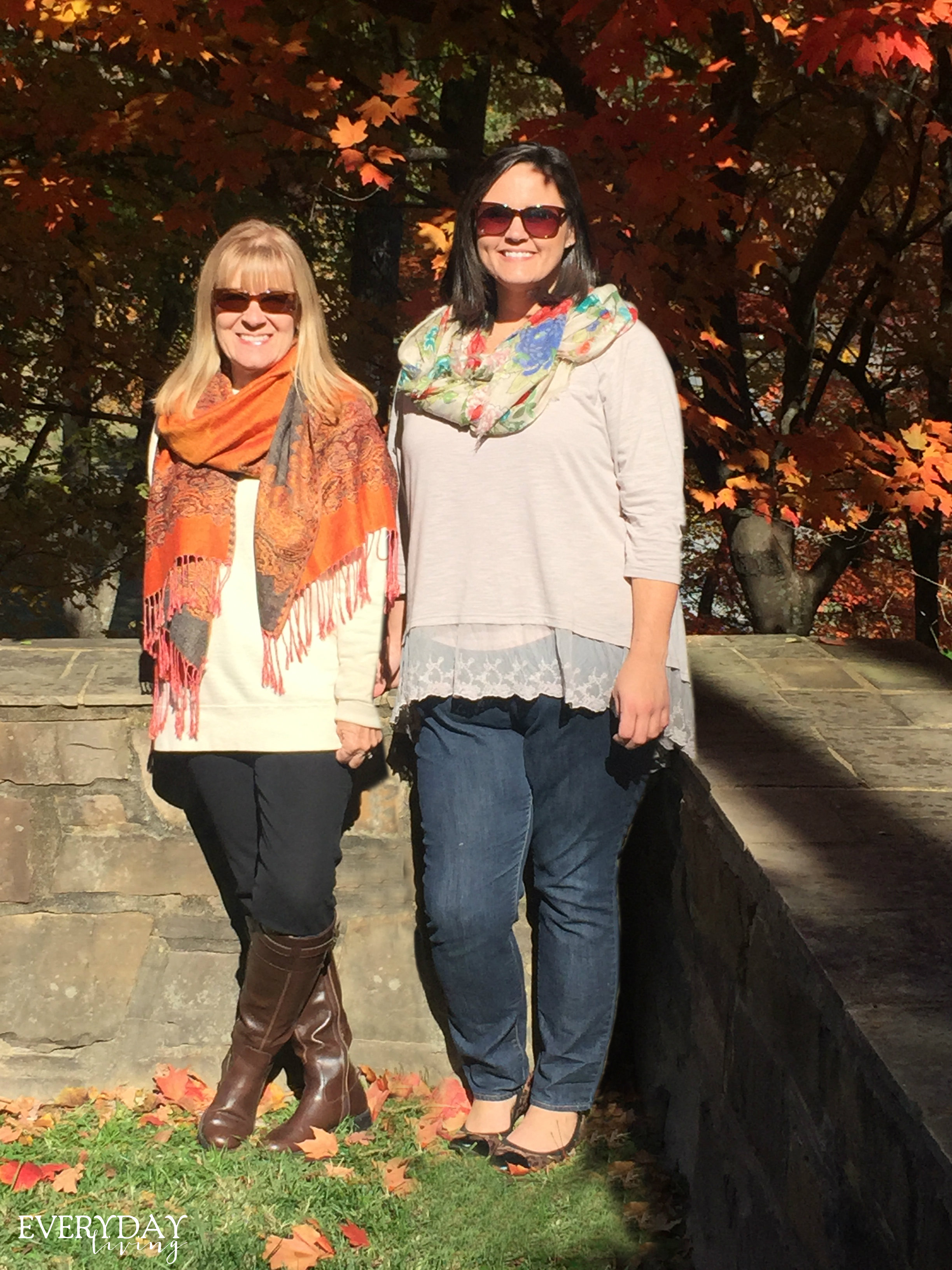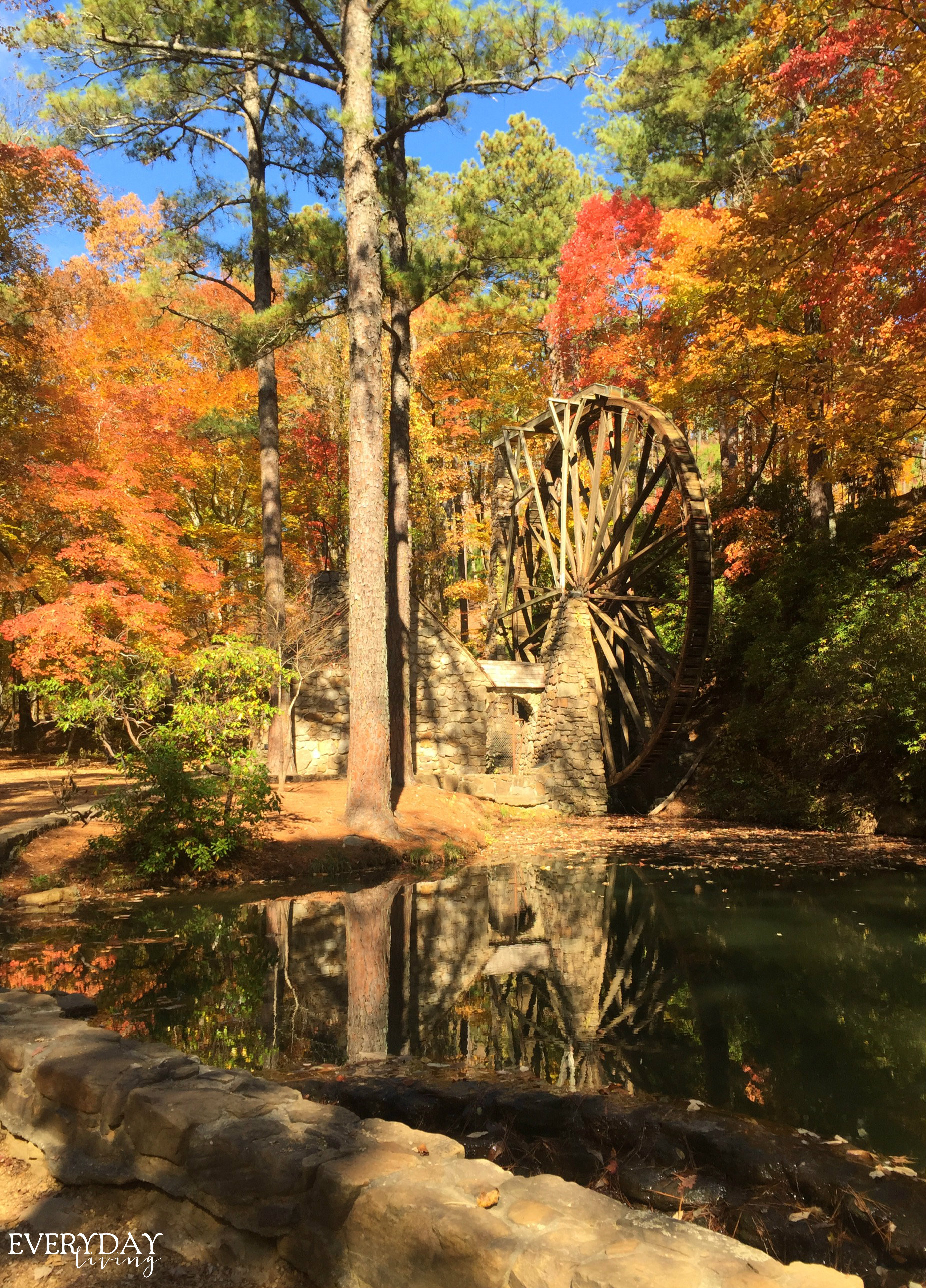 The Old Mill at Berry College was constructed in 1930. The wooden overshot waterwheel is 42 feet in diameter and considered one of the largest in the world!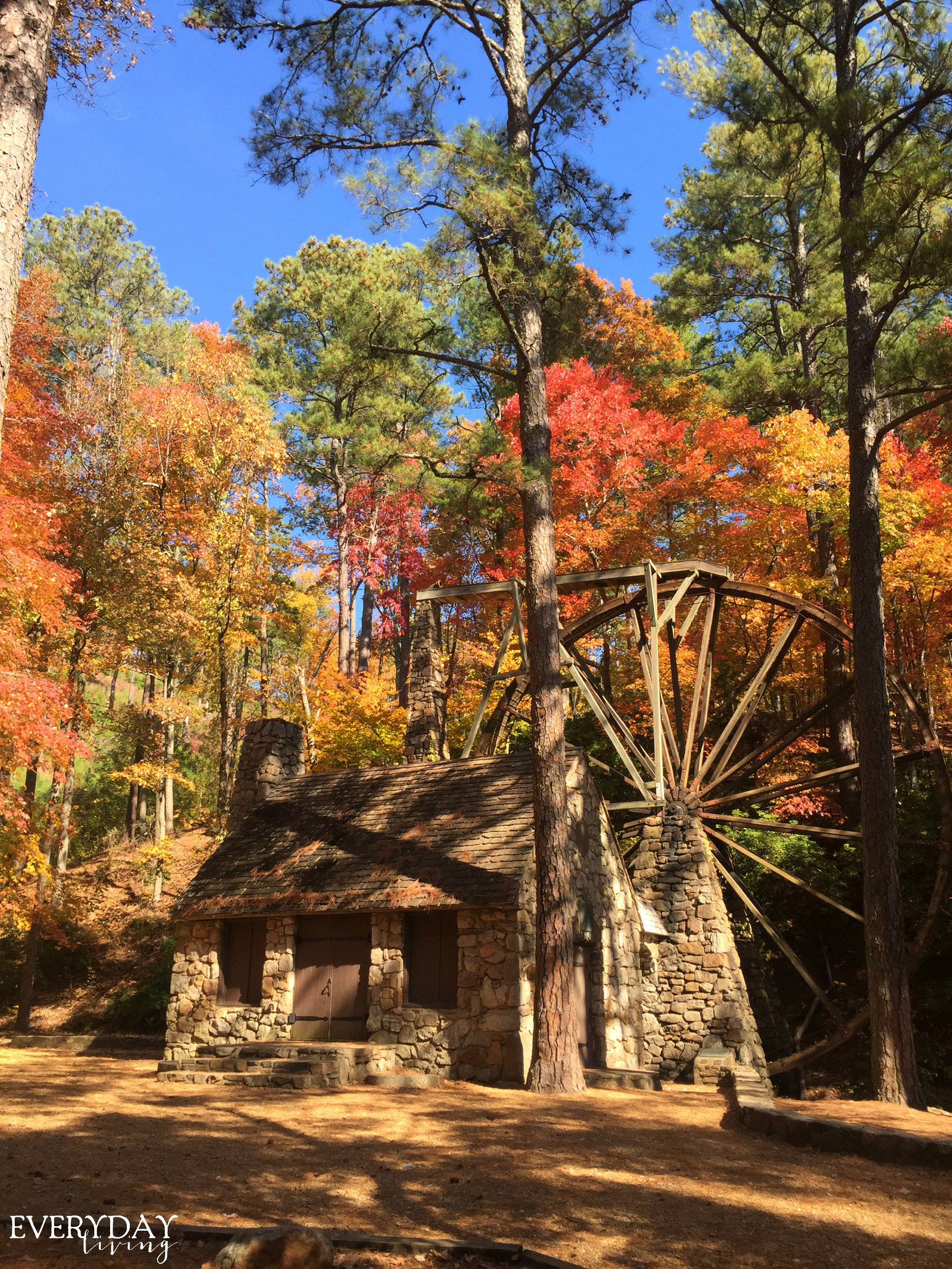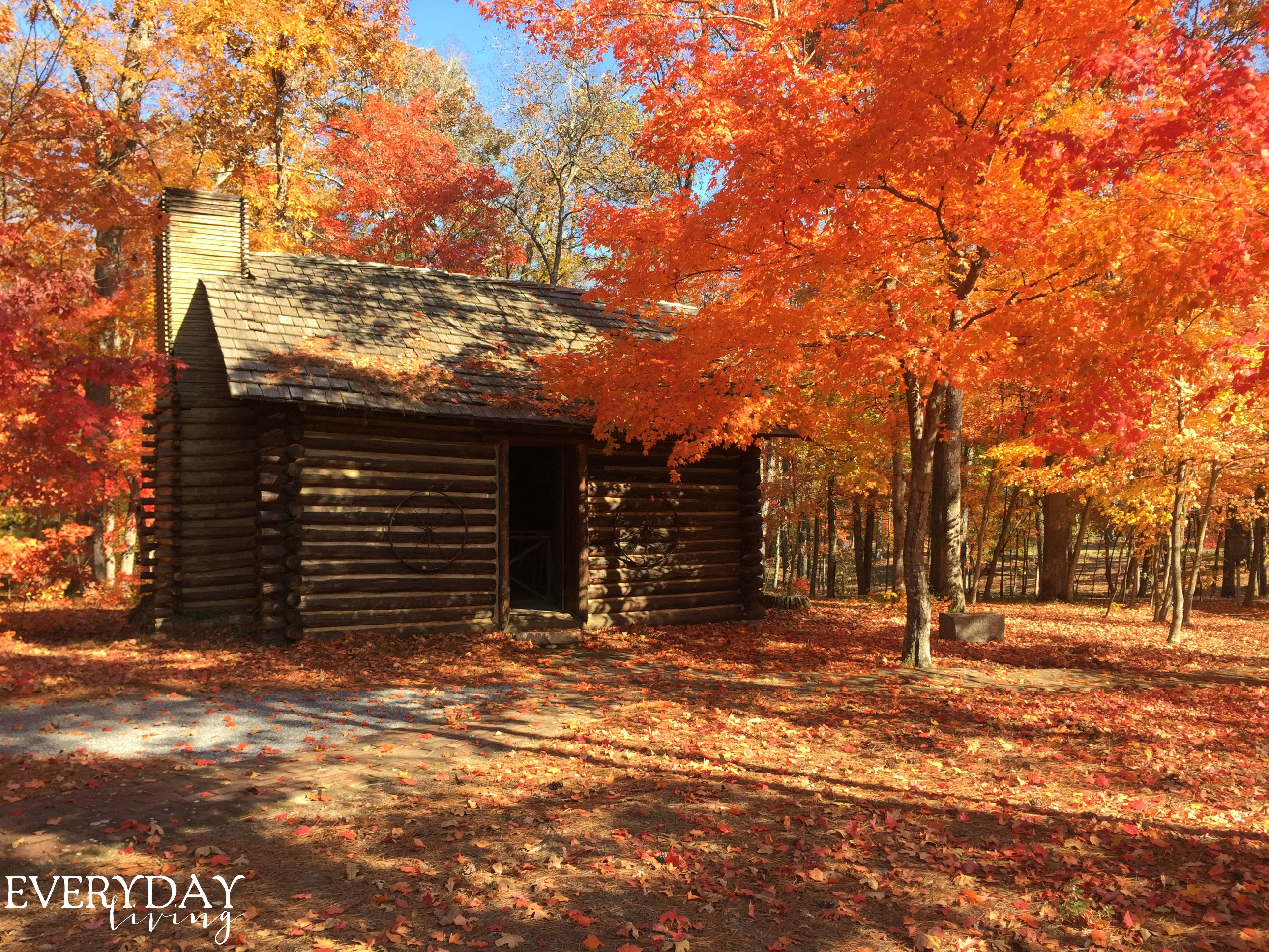 The log cabin at the Martha Berry Museum.  For more info on the fascinating founder of Berry College read here.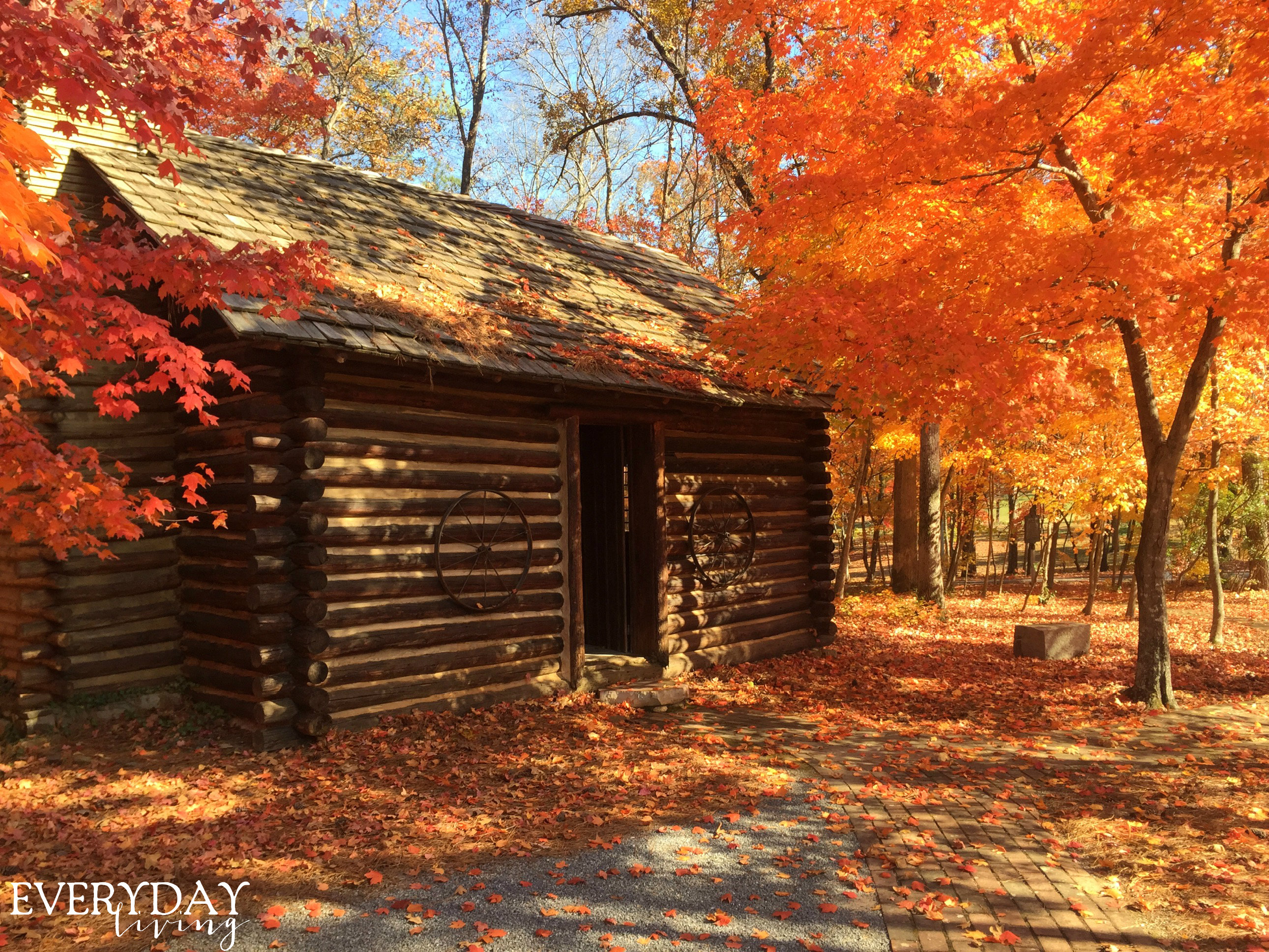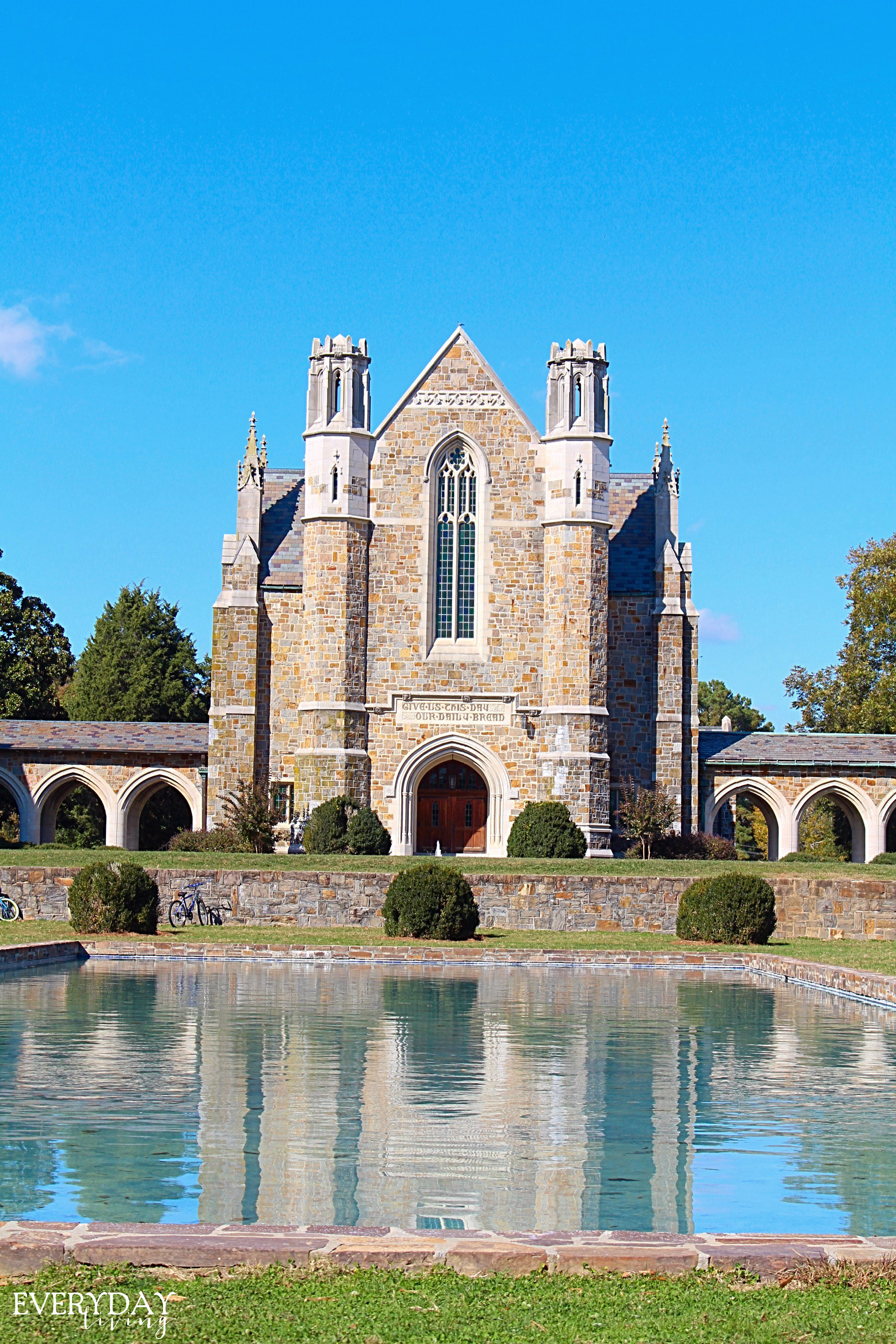 The Ford Dining Hall on the main campus.  The Ford buildings, named for Henry Ford and built with money donated by Ford and his wife, are in an English Gothic style.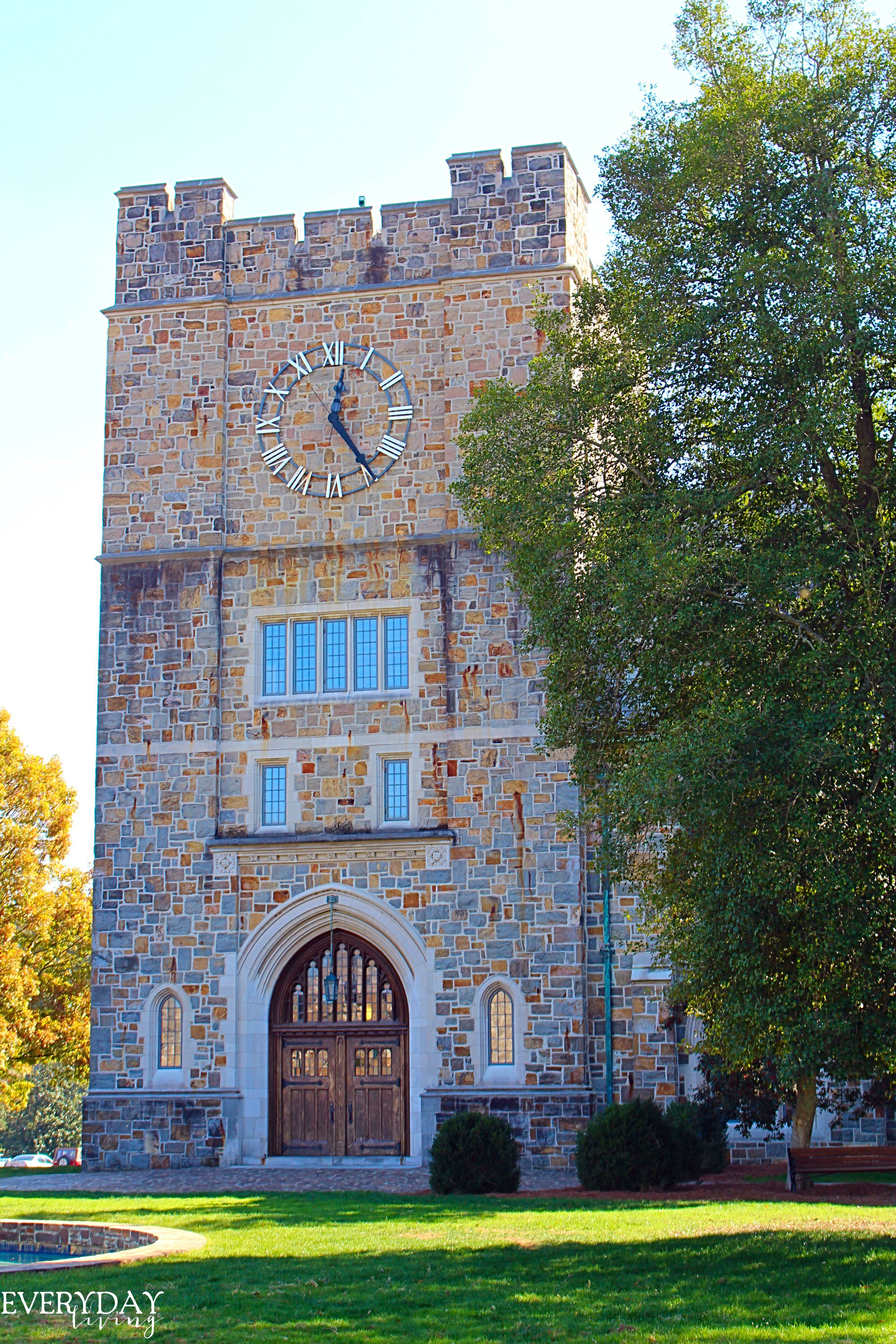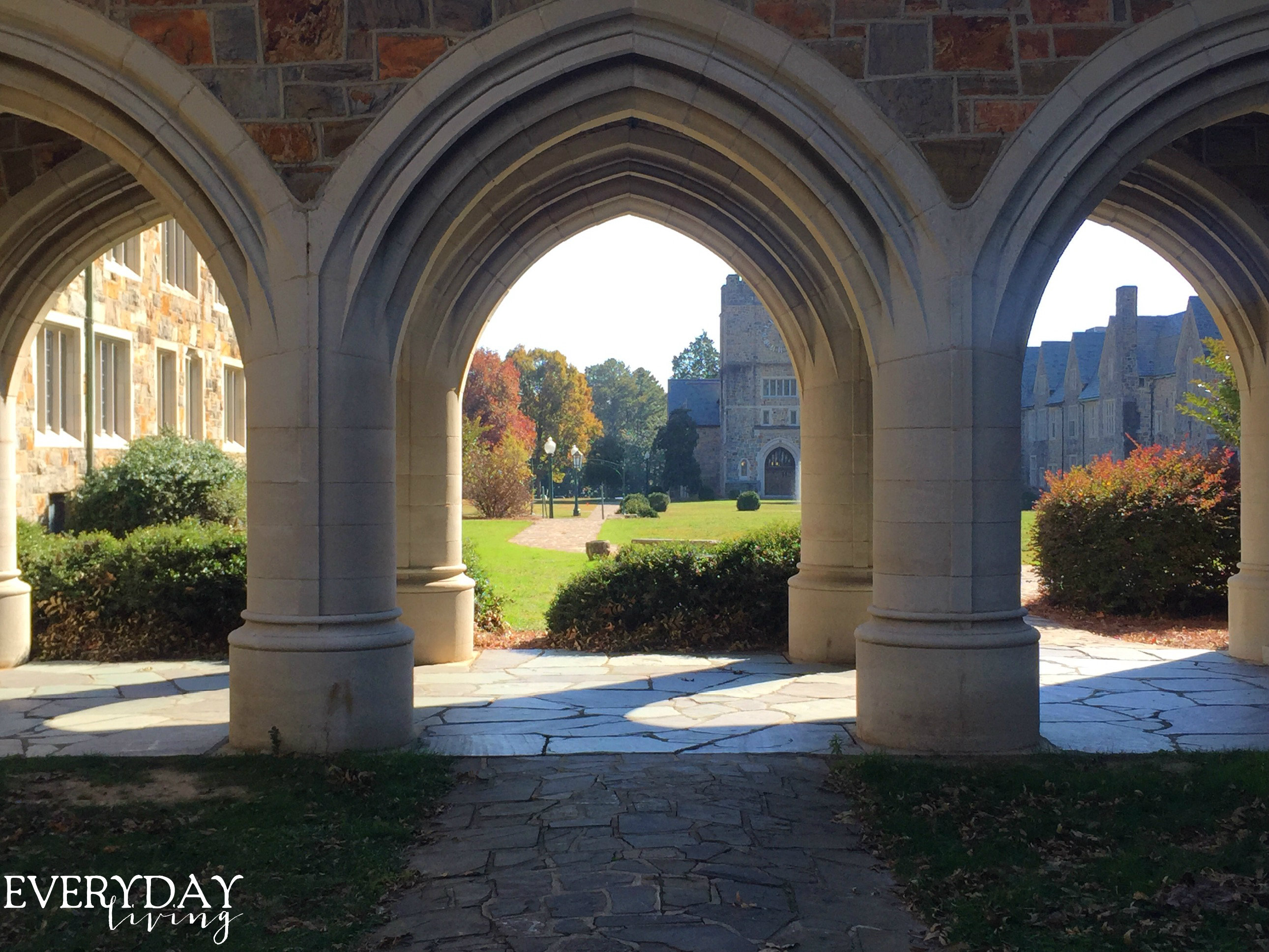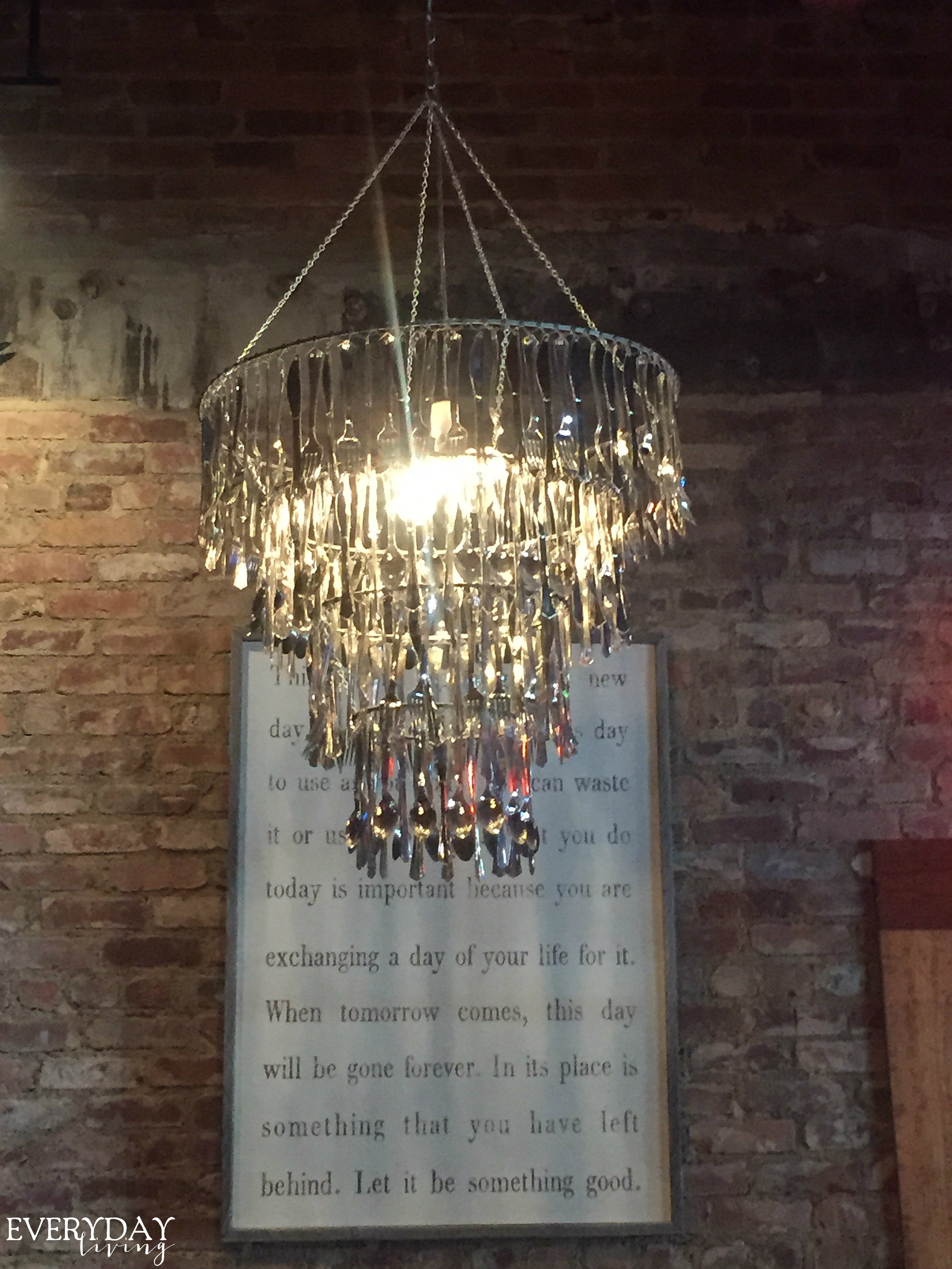 Katy and I ate a delightful lunch at The Harvest Moon Cafe, a local "Roman" favorite.  We enjoyed the best house-made pimento dip and tortilla chips.  But, this chandelier really caught my eye.  Look closely and you will see that it is made of forks, spoons, and knives!  So interesting!!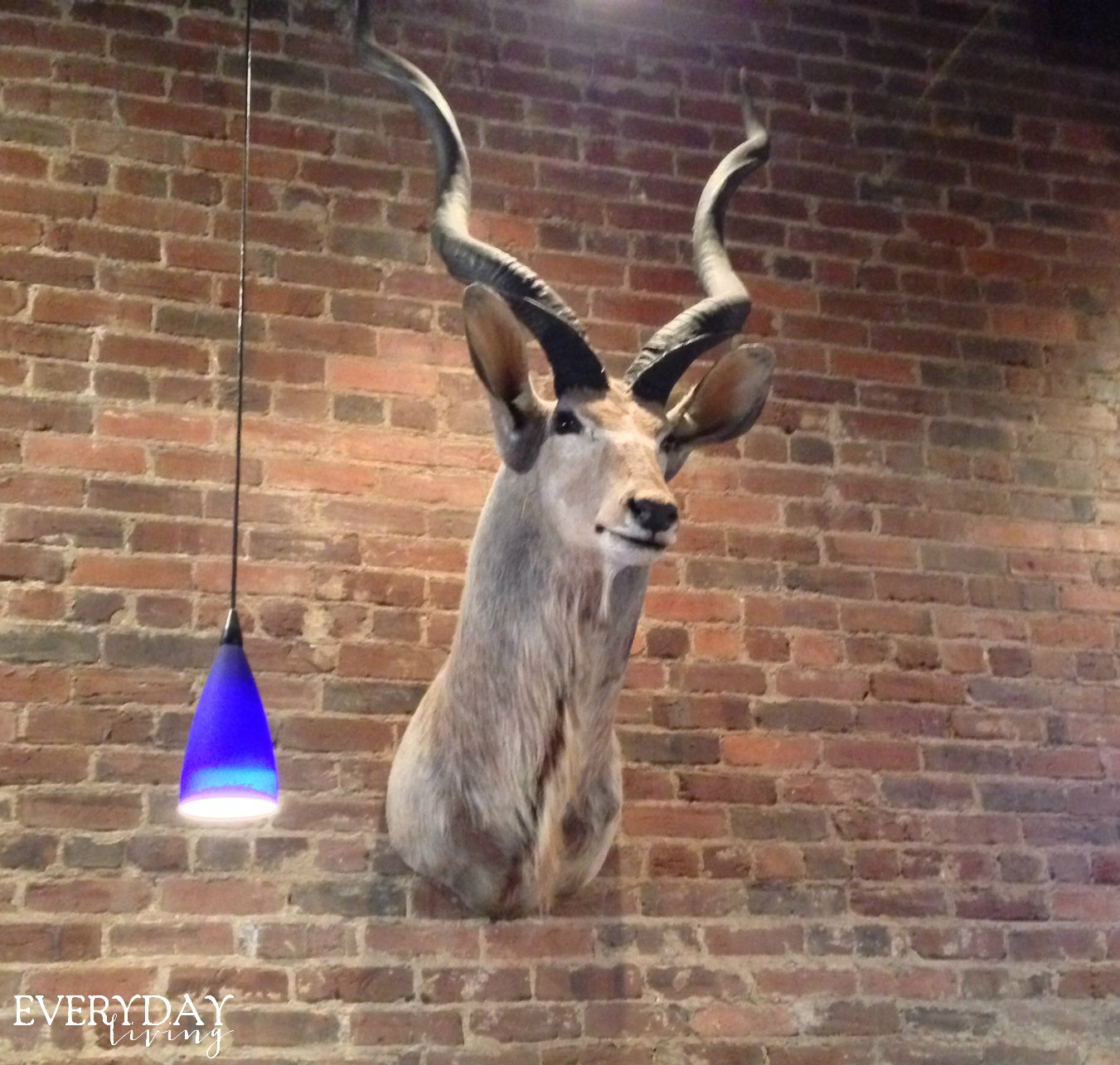 This guy joined us for lunch!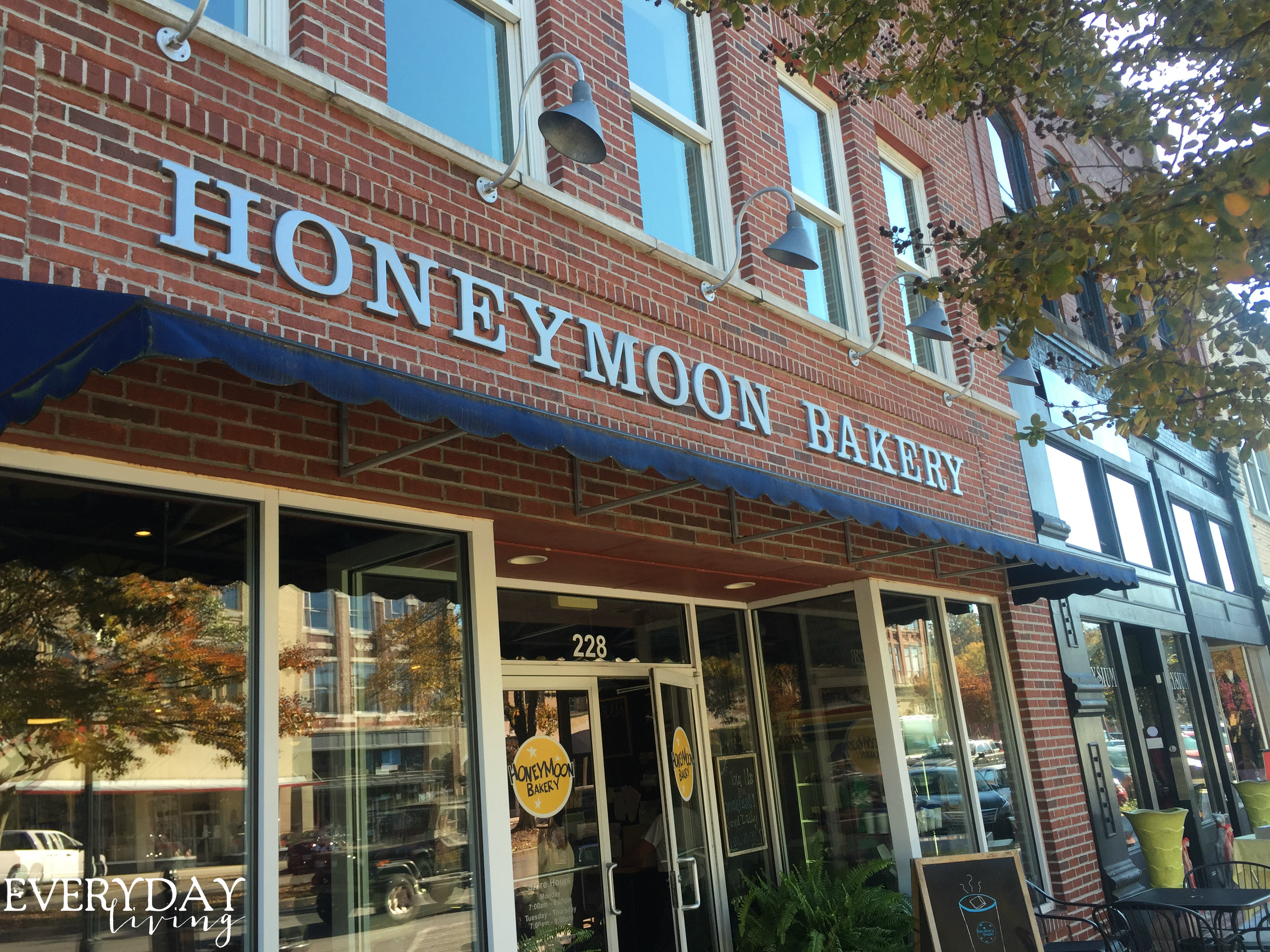 So many choices…
..and the winner is…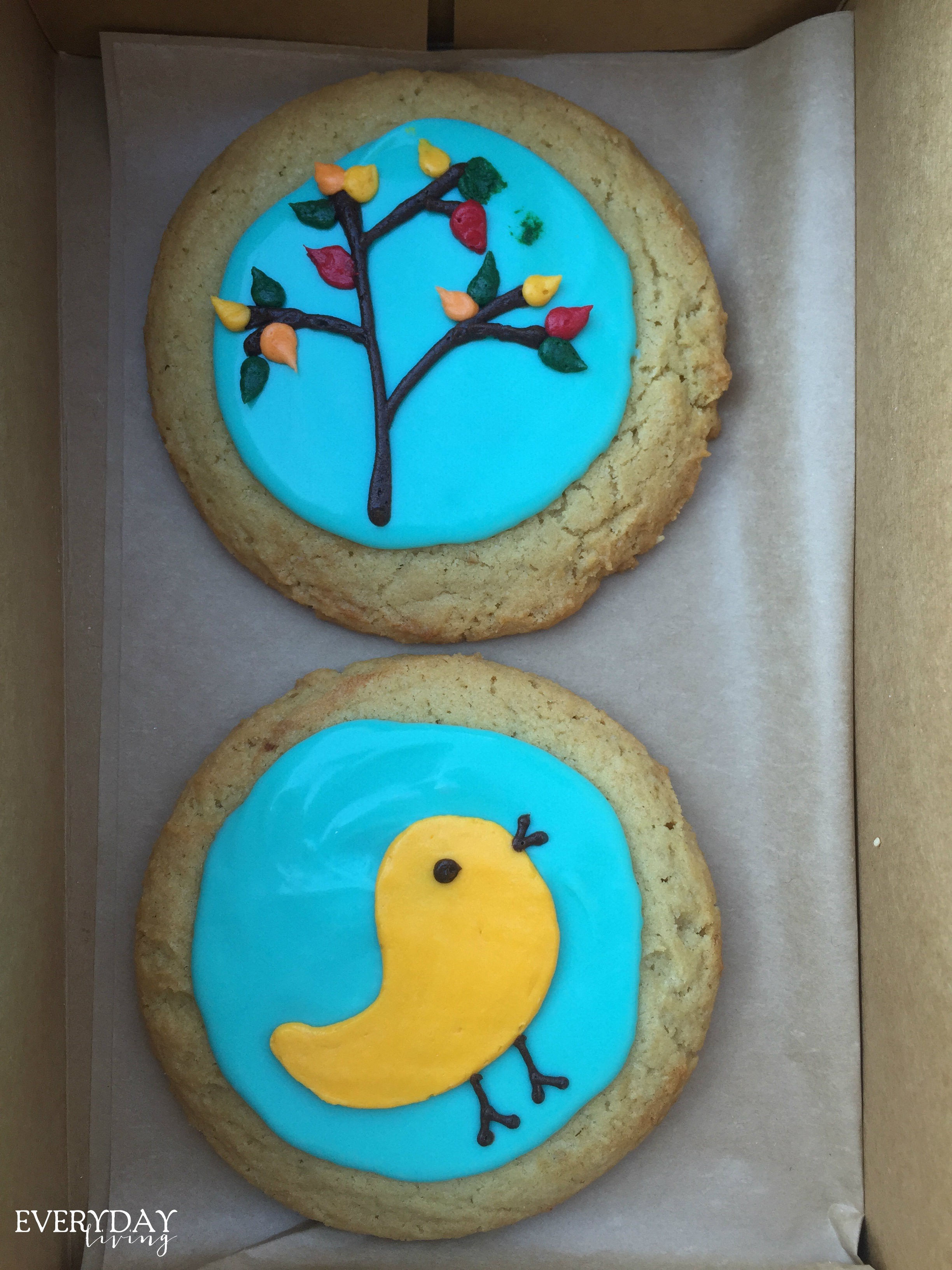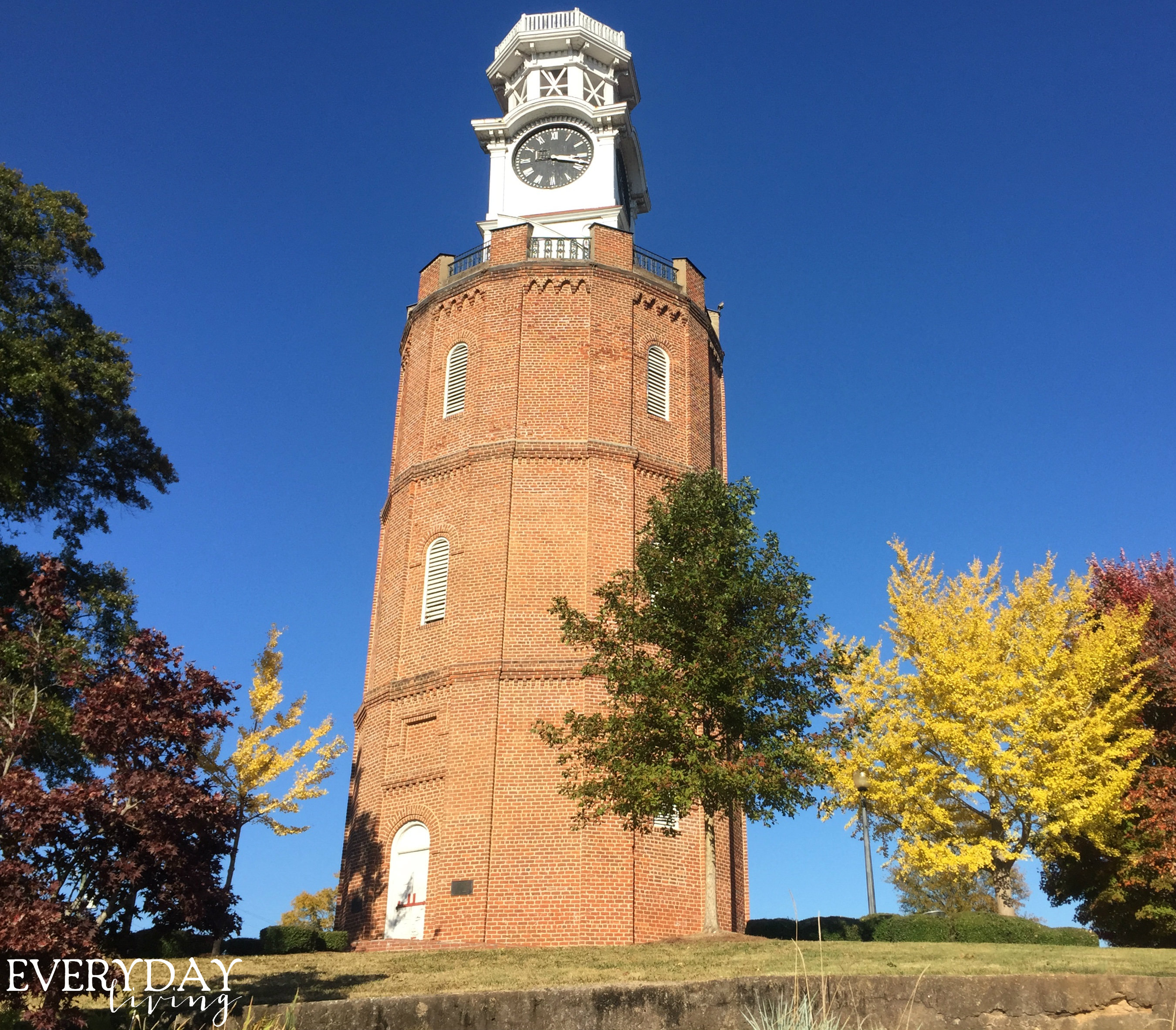 The Clocktower, built on top of Neely Hill, is the town's official symbol!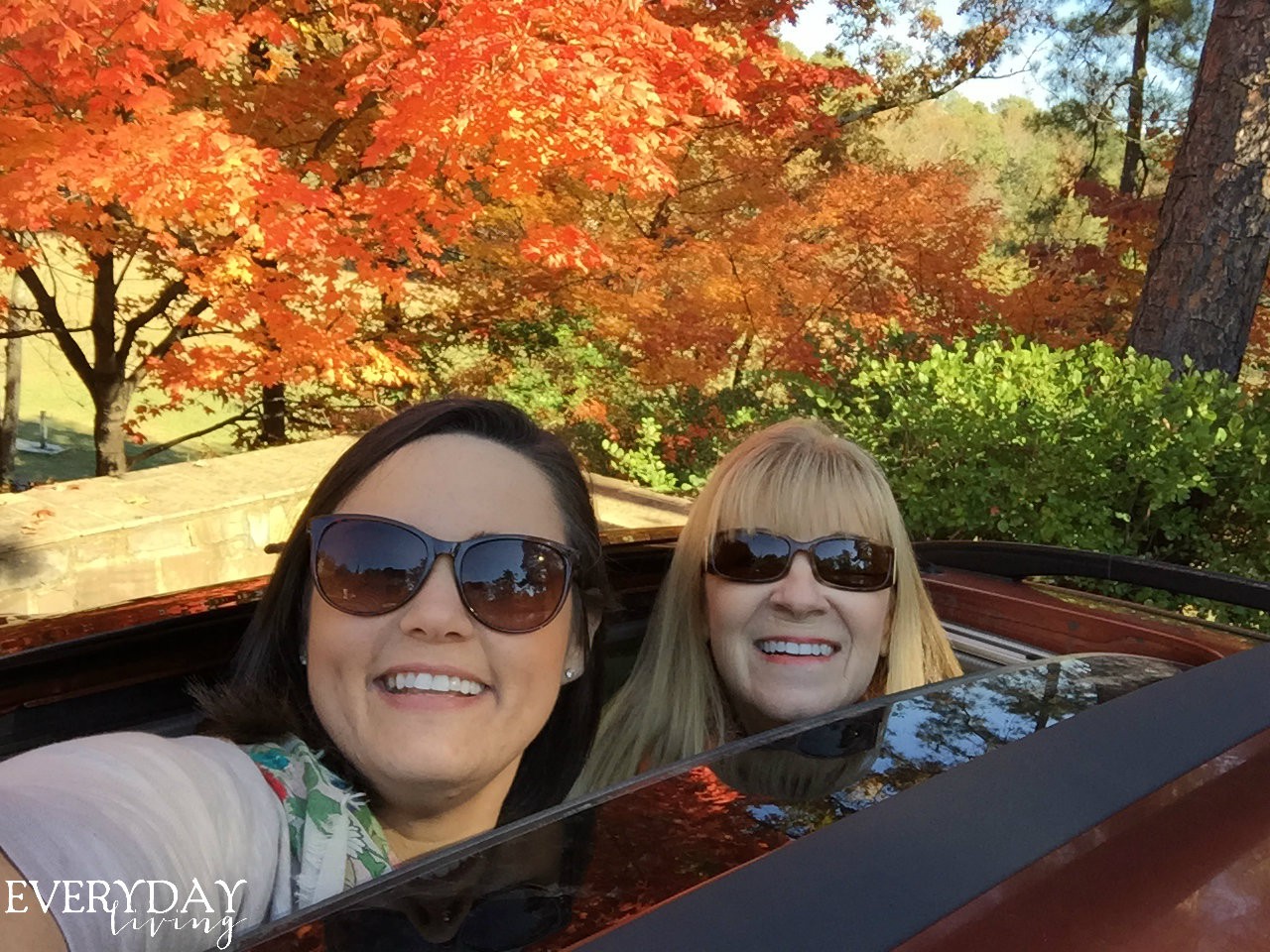 Girls just wanna have fun!!!
Thank you for joining us on our road trip!  We love your comments!
Linking with Pieced Pastimes, It's Overflowing, Be Different Act Normal, Silver Pennies , By Stephanie Lynn, Life on Lakeshore Drive, Thoughts From Alice, Creatively Living, Rustic-Refined, Pink When, Mod Vintage Life, The Dedicated House, Dwellings-Heart of Your Home, Savvy Southern Style, French Country Cottage, From My Front Porch To Yours, Stone Gable, Confessions of a Plate Addict, Worthing Court, Between Naps on the Porch, Cedar Hill Farmhouse, A Stroll Thru Life, The Style Sisters, The Charm of Home, The Winthrop Chronicles, Cornerstone Confessions, A Delightsome Life, Imparting Grace, Craftberry Bush, Posed Perfection, Katherines Corner, The Vintage Farmhouse,  My Romantic Home, Chic On A Shoestring Decorating, Rooted In Thyme, Share Your Cup