It started like any other night, as shepherds kept their sheep,
The darkness changed to a guiding light, come see the Prince of Peace.
Call His name Emmanuel, a Savior is born for you
The angels sang, the announcement came, God's promise has come true.
In a manger in Bethlehem, there lies a stranger in a foreign land,
Heaven's joy in a manger makes my heart sing,
Holy love in a manger, Christ the King.
It started like any other night, too dark for me to see
But then I found His glorious light, this Child was born in me!
I call His name Jesus, the Son of the Highest is come
Now we all can have his gift of life and worship God the Son!
A gift of love all wrapped in grace, His Spirit is His seal
With ribbons of joy of hope for whosoever will.
In a manger in Bethlehem, there lies a stranger in a foreign land,
Heaven's joy in a manger makes my heart sing,
Holy love in a manger, Christ the King.
         by: Butch Richardson
Our largest and most elaborate nativity!  Many nativities like this one show "wise men" at the manger with their gifts.  Not exactly biblical correctness (they showed up a couple of years later) but still a scene that reminds us of the greatest event in human history!
A gift from South Africa, this nativity is hand carved of ebony wood
My Favorite Memory
It seems to make sense that if asked to pick a favorite Christmas memory that most people would choose a particular Christmas, or certain Christmas memories from their childhood/growing up years.  And I certainly have so many from those days that it would be almost impossible to choose one to top the list.  But, I don't have to make that hard choice because my "top of the list" Christmas occurred when I was 34 years old.  The year- 1985.
In just over 2 months Pam and I would celebrate our 13th wedding anniversary.  We didn't have children.  What most people did not know was that for many years we had prayed for a child. You see, over time, and after numerous tests, doctors had concluded that we would not be able to have children.  But, on December 11, 1985, exactly 2 weeks before Christmas, our son Seth was born.
Now it is an understatement to say I was nervous, excited and overwhelmed at that moment.  It was 4:26 in the afternoon when I completed my assistance in this miraculous birth.  (I believe all births are miracles)!  This was one that human reasoning suggested should not be occurring.  All the more reason to celebrate!  But, as I helped the nurse with the weighing and measuring, thoughts and feelings came over me I never anticipated.
I immediately knew in my heart that I was gazing at a little boy that would be our only son.  I sensed in my spirit that this would not happen to Pam and me again.  It was so close to Christmas and such a miraculous event that it almost seemed like a dream.  But when the nurse placed him in my arms, the dream was replaced with a startling sense of realness.  Not only of the present, but I was overtaken by the reality of what took place in Bethlehem long ago.  The birth of Jesus was a truth I had known and believed for many years, but His birth suddenly had a presence in my heart like never before. Emotions beyond words flooded over me.
I carefully and nervously carried Seth back to spend a little time with his mom.  It's a time when you're attempting to get a grip on all that is taking place but can't seem to comprehend it all in the moment.  Then my imagination began it's workout.  I was thinking, what if I was asked if I would be willing to allow authorities to take Seth away.  He would have to suffer an agonizing death, but, – "what if" by doing so, I would be giving all people everywhere an opportunity to go free and live forever.  Nice, decent, hard working folks as well as the worst and most wicked to ever live.  All lumped together, nobody left out except by their own choosing.  My answer, without hesitation, as a Dad looking upon my only son, – "No".
When I left mom and baby at the hospital that night to drive home, I passed a church that had a nativity displayed.  It was well lit and had a few people and animals gathered around a baby in a manger.  My imagination subsided and gave way to this truth.  There is a Father who gave an only Son willingly and lovingly.  Not me! I knew I'd refuse.  But this Father did it, He gave, and he wasn't even asked.  I traveled on toward the house while saying to myself, "this is Christmas, really Christmas.  My favorite."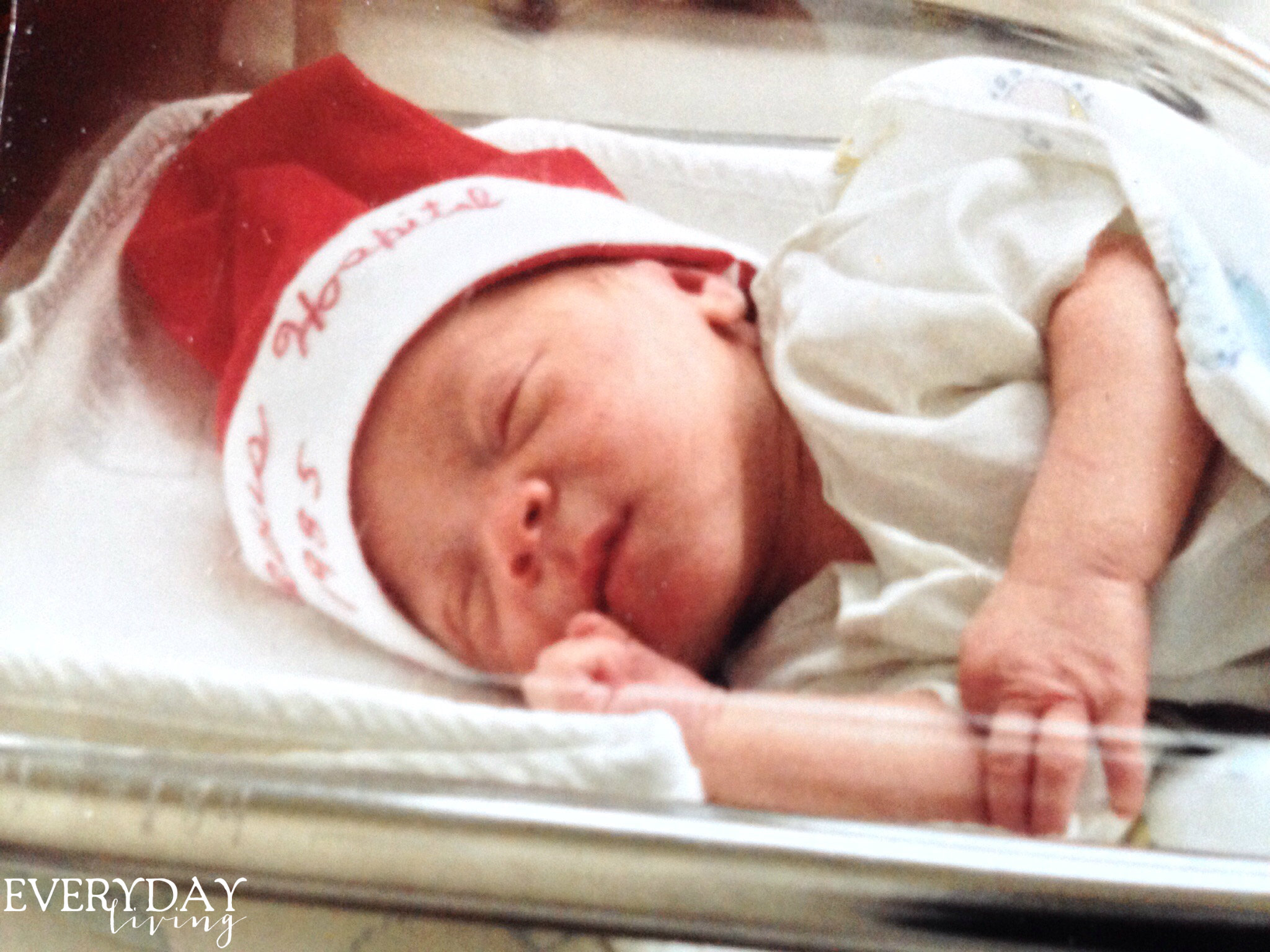 The staff at Holy Name of Jesus Hospital (where Pam and I were also born) decorated the nursery and put Santa caps on their new visitors! Only a few hours old, Seth seems to be enjoying his new outfit!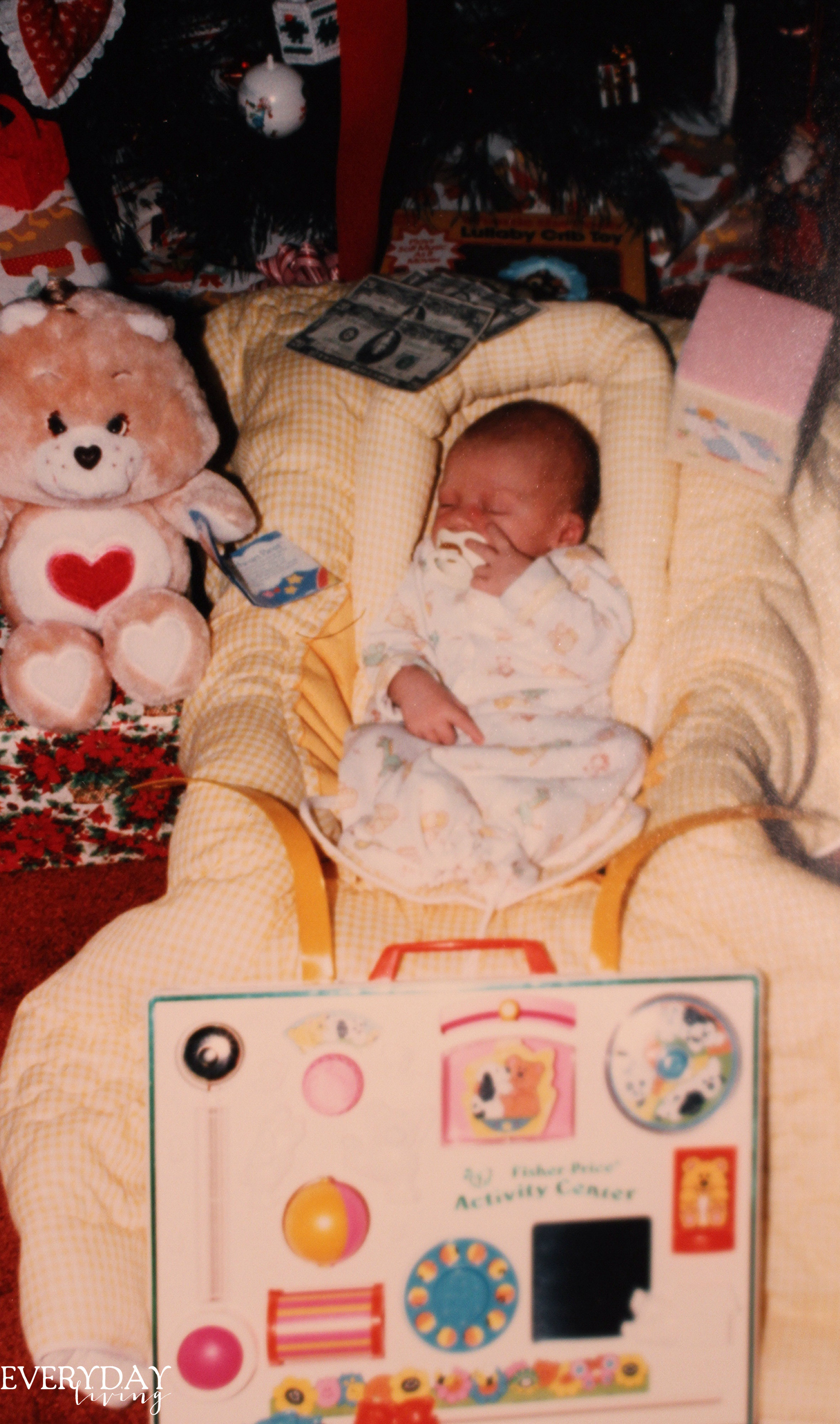 Christmas morning at home under the tree.  I don't recall seeing any "wise men" but there were a few gifts that showed up from somewhere!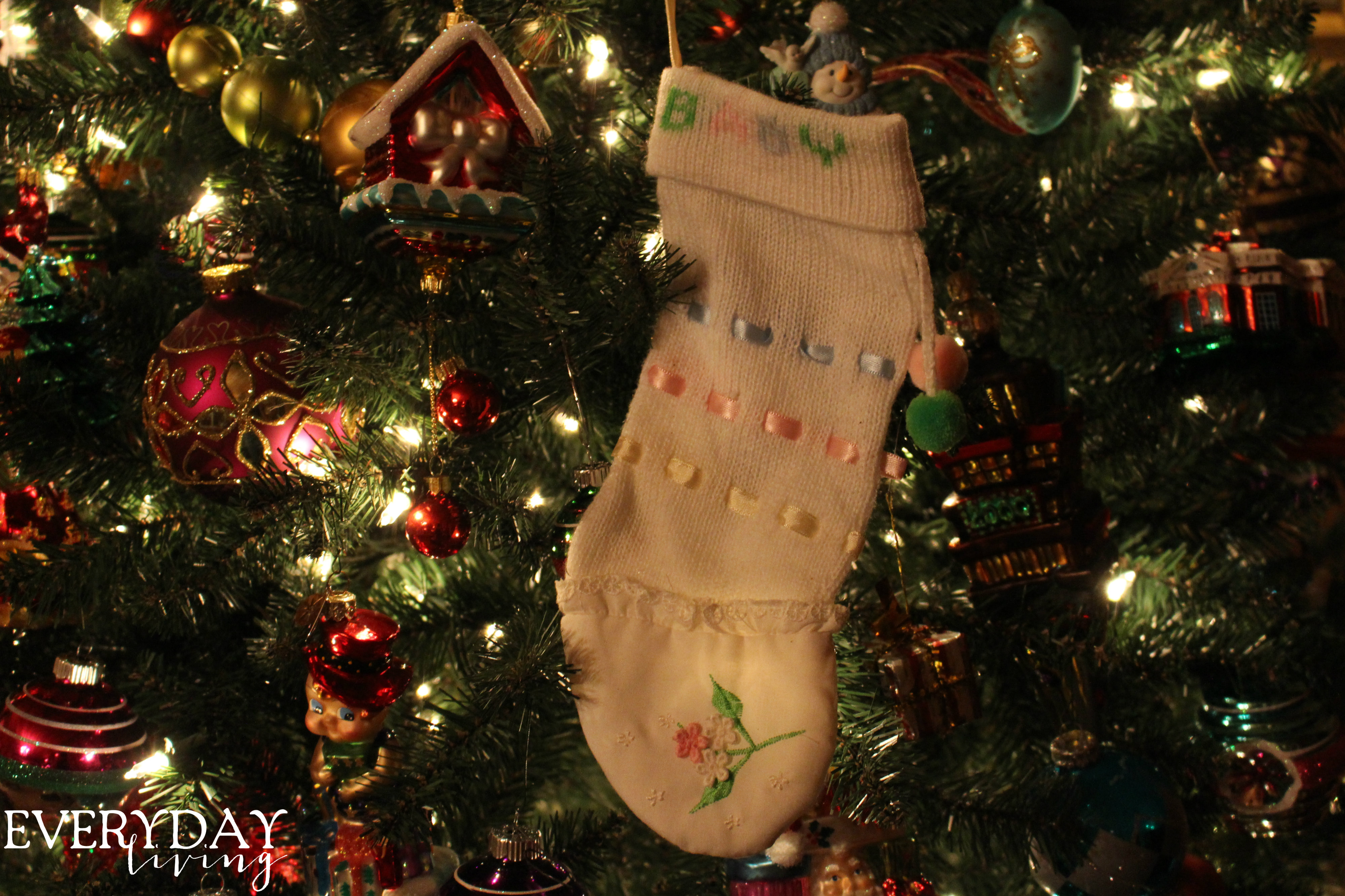 This picture was taken a few days ago.  Seth's first stocking was given to him by my grandparents, Papa and Nannie Kennedy.  It is on our tree today, just as it has been every year since 1985.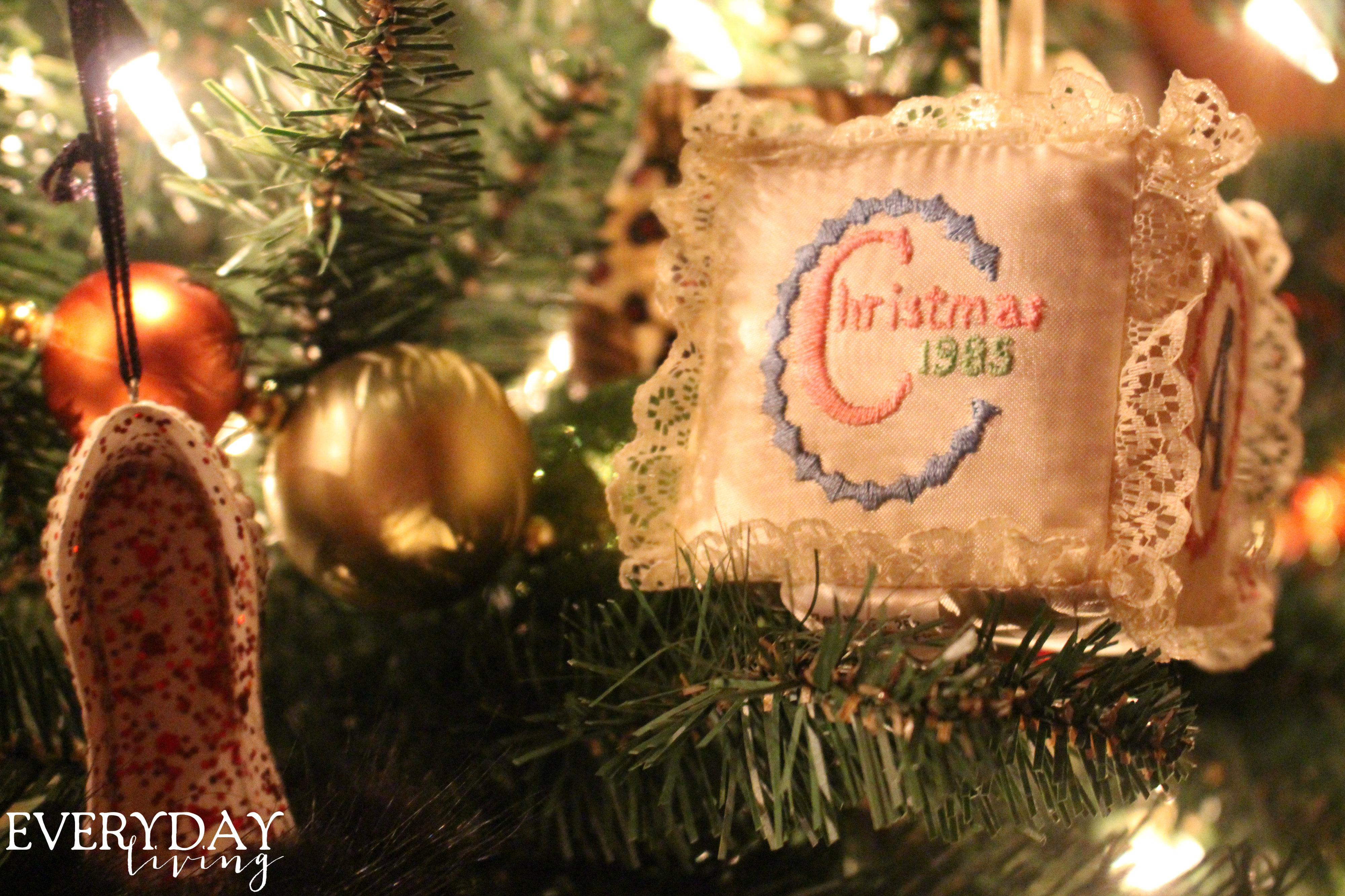 Baby's First Christmas music box, also on our tree today, still plays Silent Night.  It was a gift from Uncle Tom and Aunt Pearl!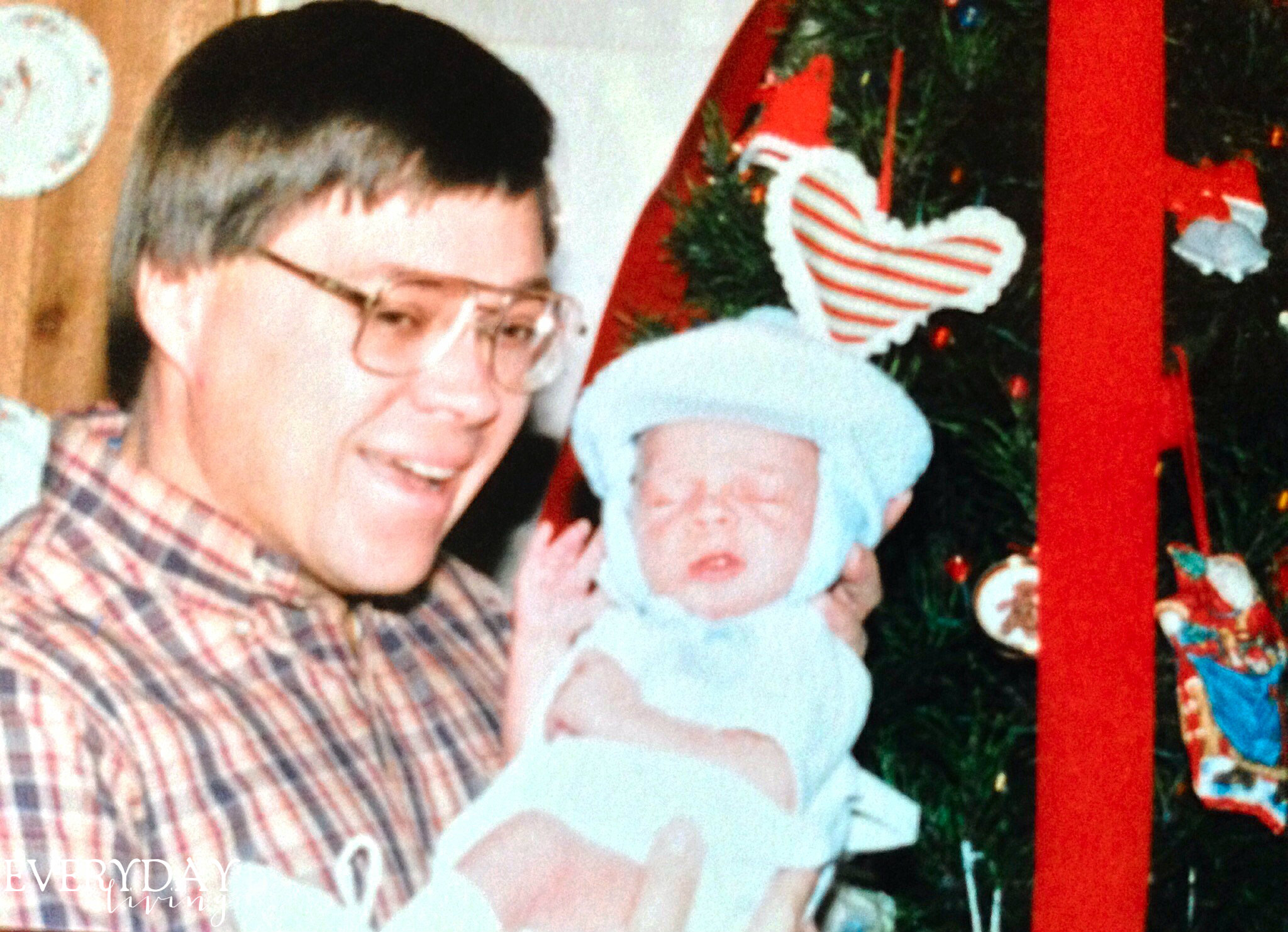 Later on Christmas Day, we made our first trip out.   We bundled Seth and took him to Pawpaw and Nanny Davis's for a wonderful Christmas dinner.  And of course, another picture in front of the tree.
I surprised Pam with this Hummel nativity!  We've probably had it for 8 years and it is always on display.  We enjoy the simple way it tells the greatest love story!
Another special hand-made nativity crafted from corn shucks came all the way from Uganda.  Our nephew Joel carefully packed it for the trip in a very crowded bag!
In a manger in Bethlehem, there lies a stranger in a foreign land,
Heaven's joy in a manger makes my heart sing,
Holy love in a manger, Christ the King.
"We love because He first loved us"
1 John 4:19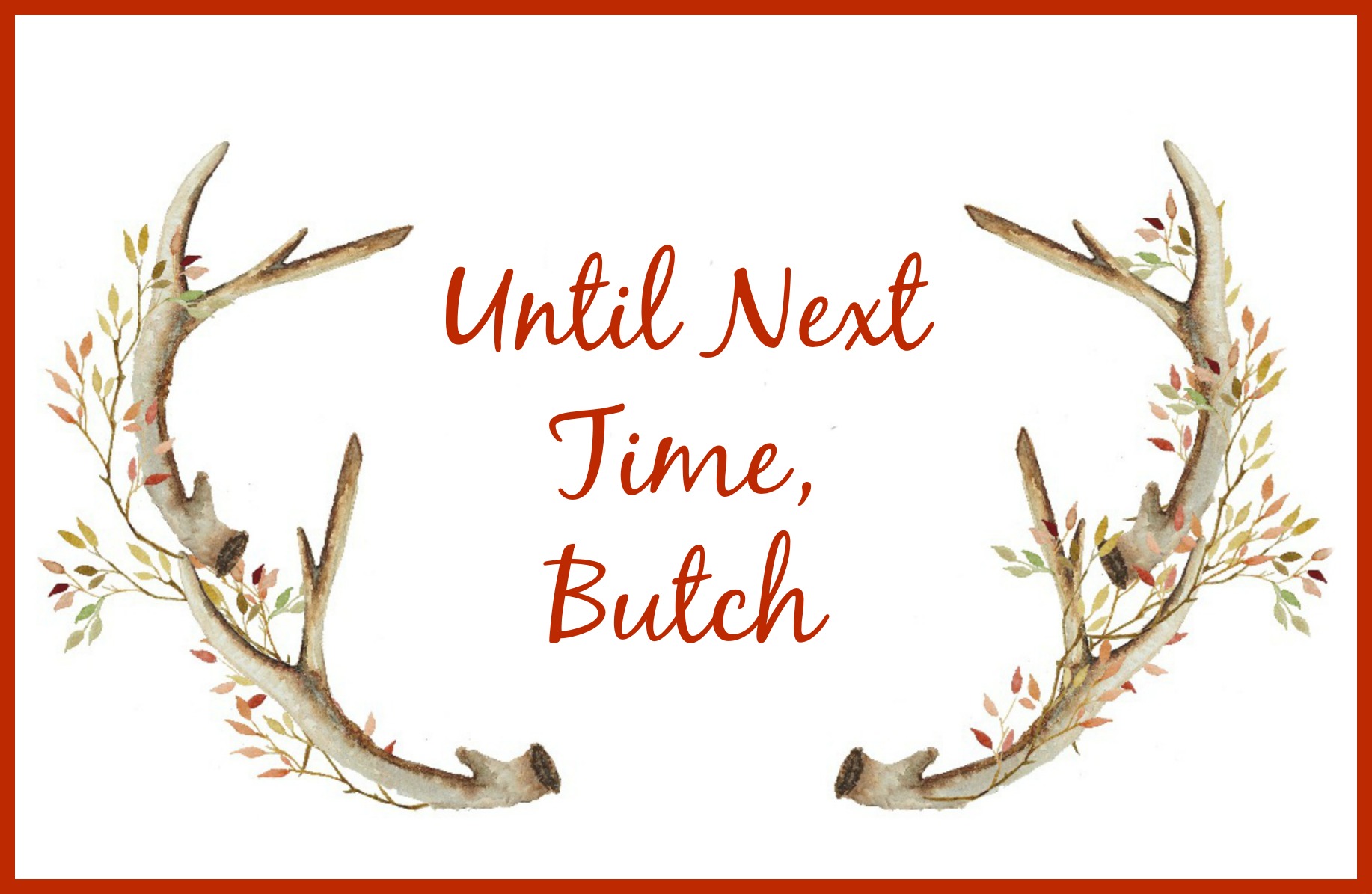 Linking with Pieced Pastimes, It's Overflowing, Be Different Act Normal, Silver Pennies , By Stephanie Lynn, Life on Lakeshore Drive, Thoughts From Alice, Creatively Living, Rustic-Refined, Three Mango Seeds, Pink When, Mod Vintage Life, Coastal Charm, Knick of Time, My Uncommon Slice of Suburbia, The Dedicated House, Dwellings-Heart of Your Home, Savvy Southern Style, Ivy and Elephants, French Country Cottage, From My Front Porch To Yours, Stone Gable, Confessions of a Plate Addict,Worthing Court, Between Naps on the Porch, Cedar Hill Farmhouse, A Stroll Thru Life, The Style Sisters, The Charm of Home, The Winthrop Chronicles, Cornerstone Confessions, A Delightsome Life, Imparting Grace, Craftberry Bush, Posed Perfection, Katherines Corner, The Vintage Farmhouse,  My Romantic Home, Chic On A Shoestring Decorating, Rooted In Thyme, Share Your Cup